A powerful vacuum cleaner is a great tool that can help you make your cleaning tasks easier. Especially if you have to deal with tough dirt after commercial work like builder's dust, you won't only need an average vacuum, but a model that's powerful and efficient in different types of dirt.
This kind of vacuum cleaner that is usually for industrial use, are necessary tools for heavy tasks, and these mid-tier vacuums can also be used in a number of ways. These machines can be reliable tools for cleaning up various kinds of mess whether it's liquid, solid, or adhesive residues. Therefore, if you want to know how to get the best builders dust vacuum, here's a buyer's guide that can help you.
Recommended for You: Best Vacuum Cleaner For Builders Dust | Most Powerful Models for Commercial Use
Buying a Vacuum Cleaner for Builders Dust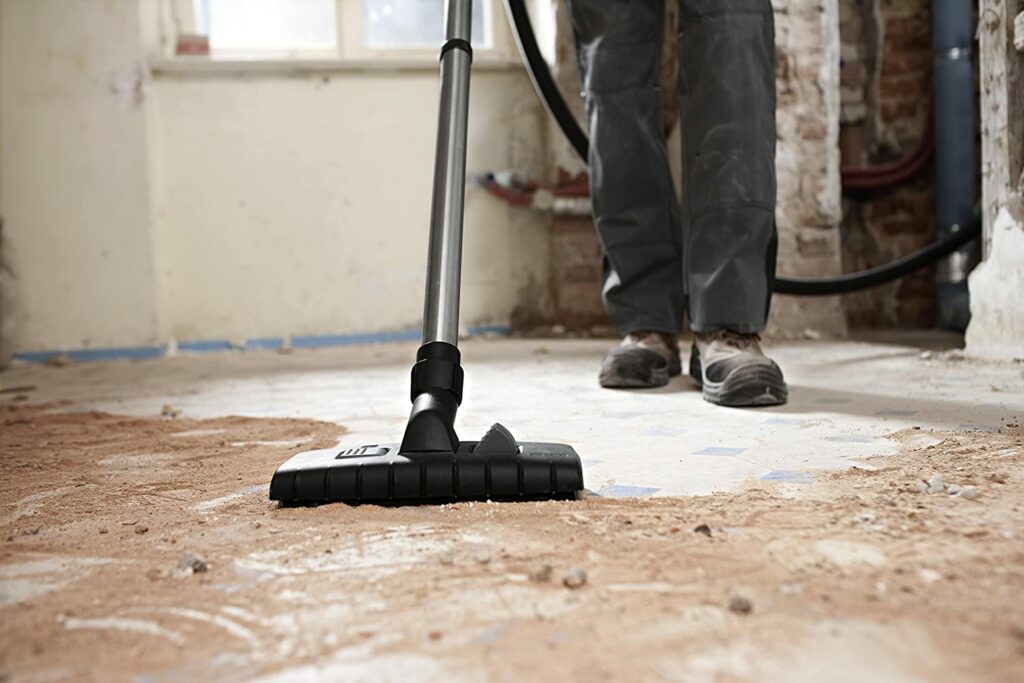 The first step to do to be able to buy the right vacuum cleaner for builders' dust, is to know the area where you will use the machine and the amount of dirt you usually work on. You don't want to end up with a model that has a weaker suction power than what your place needs. Otherwise, you will experience a substandard performance, which can cause you to work for longer hours. Buying a vacuum cleaner with too much power, on the other hand, can also be a problem as too much suction power can damage a sensitive surface and it could be too bulky or weighty.
Thus, when buying a vacuum for builder's dust, first know your preferences, and then tailor your pick based on your needs. There are many options for this kind of vacuum cleaner in the market today. During your purchase, you may consider the factors like design, size, and budget of the vacuum cleaner. Go for a unit that can satisfy your needs. For instance, classic vacuum cleaners can be a good choice for all surface types. On the other hand, broom-type and stick models weigh less and can be easier to carry around.
You may also consider going for handheld vacuum models, which are the most portable. You can even improve the efficiency of these models with the use of accessories. Robot vacuum cleaners can also be an option as the models of this kind are gaining variety, which some can handle heavy-duty tasks.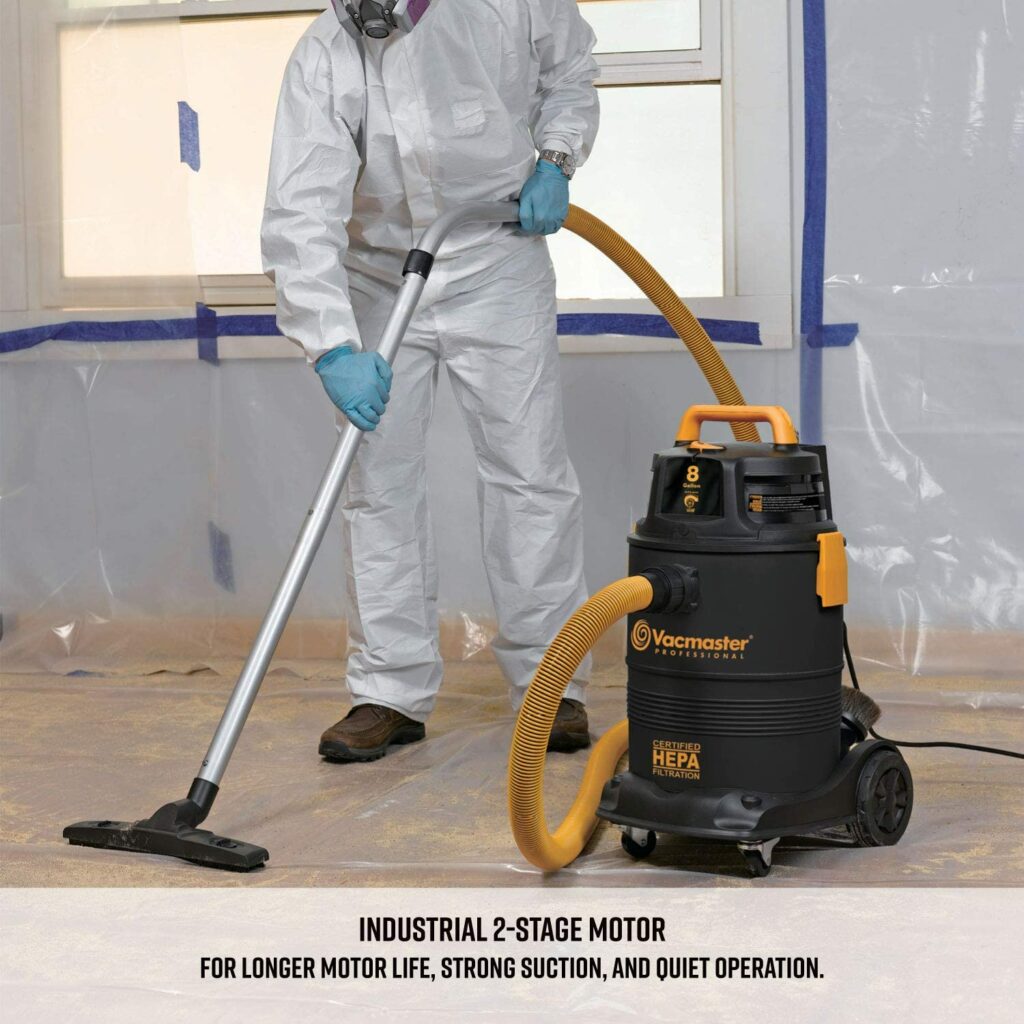 Suction power is another factor to consider when buying a vacuum for the builder's dust. It's more important than power but doesn't get confused between these two features. There are vacuum cleaners with a powerful machine or consume more power but offer weak suction capacity. The ideal option is a model that provides a satisfying suction than a unit with a high voltage or watts.
In case you end up with a vacuum with a motor that requires higher power but has a weak suction, you may end up with a higher electricity bill yet with unsatisfying cleaning performance.
Models with excellent suction power are certainly useful for commercial needs, which are usually more demanding than for home use. It's typical to see industrial areas gathering a lot of dust from equipment use such as cutters, sanders and more. In case your tasks involve deep-cleaning of large homes, heavy-duty vacuum cleaners can also be as efficient.
To summarize, before you get a vacuum for construction tasks, the first thing to do is assess your needs. Ask yourself where you will use the model such as, for demanding projects, the garage, or for the workshop. Know the kind of dirt you will have to deal with. Are you going to handle debris from sawdust, plaster, and so on. Also, know how many times a week you will use the machine. Pondering on these questions before you buy a vacuum is important as it can help you purchase the best product for you.
Recommended for You: Einhell Wet Dry Vacuum Cleaner TE-VC Revie | Powerful Cleaning Tool for Commercial Use
Crucial Features of Vacuum Cleaners for Builders Dust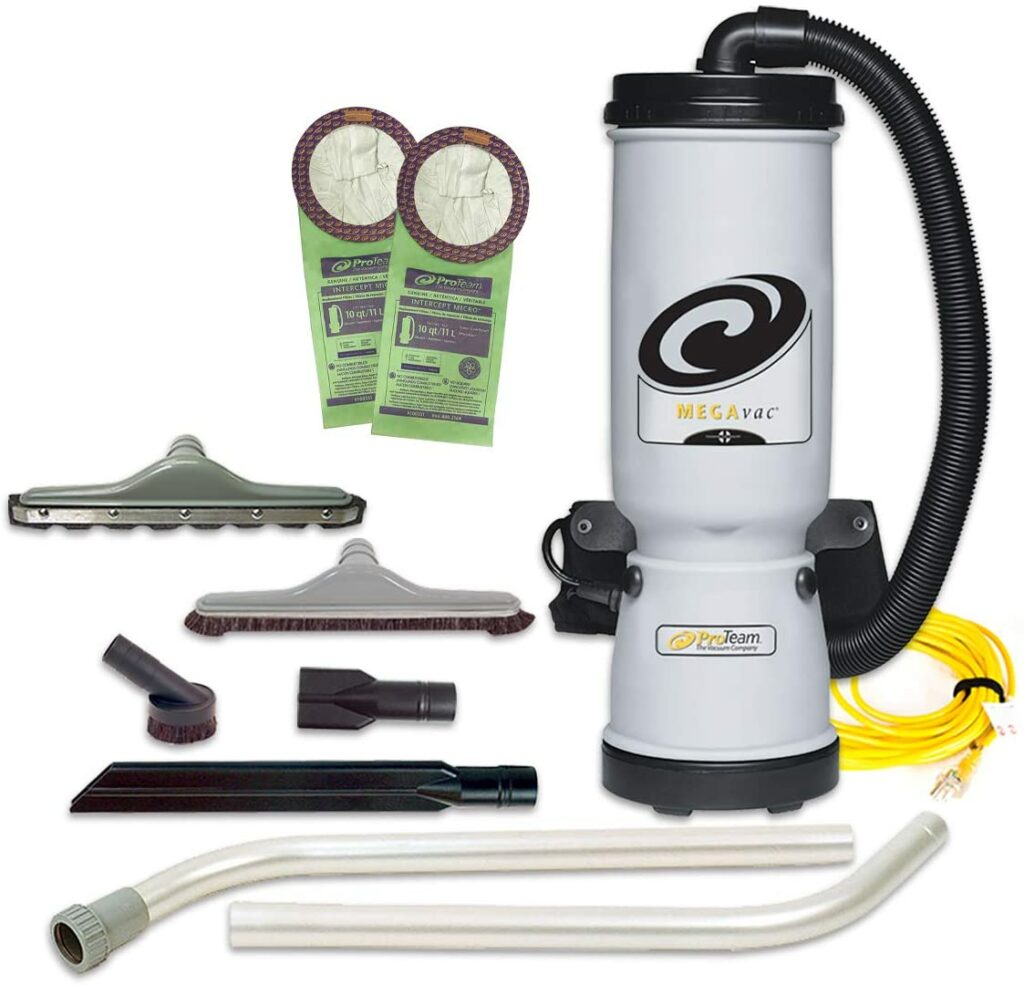 Vacuum Use
When it comes to use, you can typically find two modes among vacuum cleaners. Some models provide great suction power but they are mainly designed mainly for home use. While the other kind of vacuum also offers powerful suction, but is more durable and robust that they can work well for workshops and other commercial use as they can gather larger amounts of dirt.
If you're looking for a model to clean up builder's dust, you go for powerful models that are designed for home use. However, you'd still have to think about the advantages and disadvantages of this type of vacuum cleaners as powerful models can also cost more. For instance, if you're going to deal with places with sensitive floor-types, you may want to pick a vacuum with just enough power to serve your needs.
Suction power
Vacuum cleaners have varying suction power, which determines the model's ability to suck up dust, liquids, dirt, debris, etc. This suction capacity is typically expressed as KiloPascal (kPa).
Usually, models with more powerful suction, offer better performance when it comes to cleaning. Most models for commercial use usually provide suction capacity from 12 to 25 kPa. Meaning, a model with a suction power that's more than 20 kPa will be an efficient vacuum cleaner for heavy-duty use. However, if you're going to use the model for less demanding tasks like for your home or workshop, you can opt for models with lower kPas.
For your reference, some model's suction power are expressed in PA (Pascal Power). To be exact for example 1,000 Pa = 1 kPa.
Filters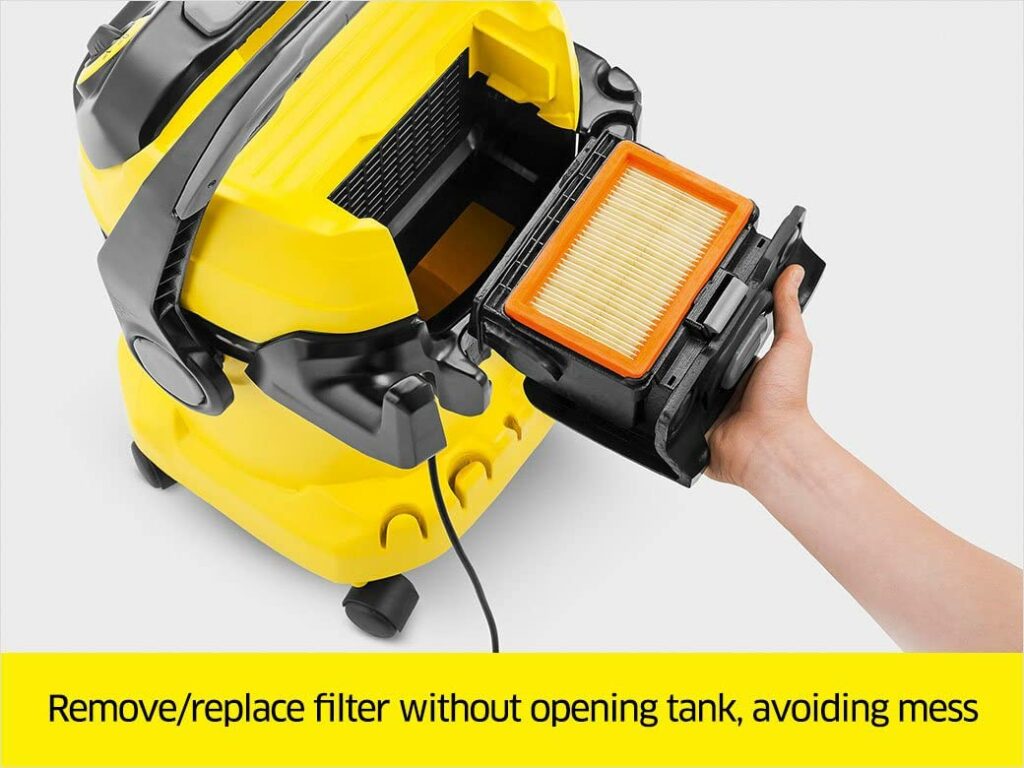 Usually, when it comes to commercial vacuum cleaners, you will have 3 categories when it comes to filtration systems, such as M, L, and H. It's crucial to know the difference between these filter types when getting a vacuum for commercial use. If you're looking for a model for workshop use, the filter in Class M is the right filtration system which means high filtration, which can be efficient for harmful dust. On the other hand, filters in Class L are good for exterior work. While Class H is efficient for filtering and absorbing any dangerous dust.
Automatic unclogging
It's critical to have features that automatically unclog the filters if you're after high-end vacuum cleaners that can work for heavy-duty tasks. Capabilities like automatic unclogging as well as features that can prevent air and water contamination are also beneficial factors to look for when buying this kind of machine.
Hose
The vacuum's hose length is also a critical feature to consider when getting a vacuum cleaner for builder's dust. Opting for models with a longer hose can give you the freedom to move around and clean different areas without unplugging the equipment and changing sockets in the middle of your task. There are, however, additional accessories that usually come with the unit, which can help extend the vacuum's reach. It's typical to find added tools that are attachable to the hose if you have to clean areas that are hard to reach. It is, however, still recommended to get a vacuum cleaner with a long hose as it offers more benefits.
Recommended for You: Vacmaster Wet Dry Vac Pro VK811PH Review | Powerful Vacuum Cleaner at a Fair Price
Quality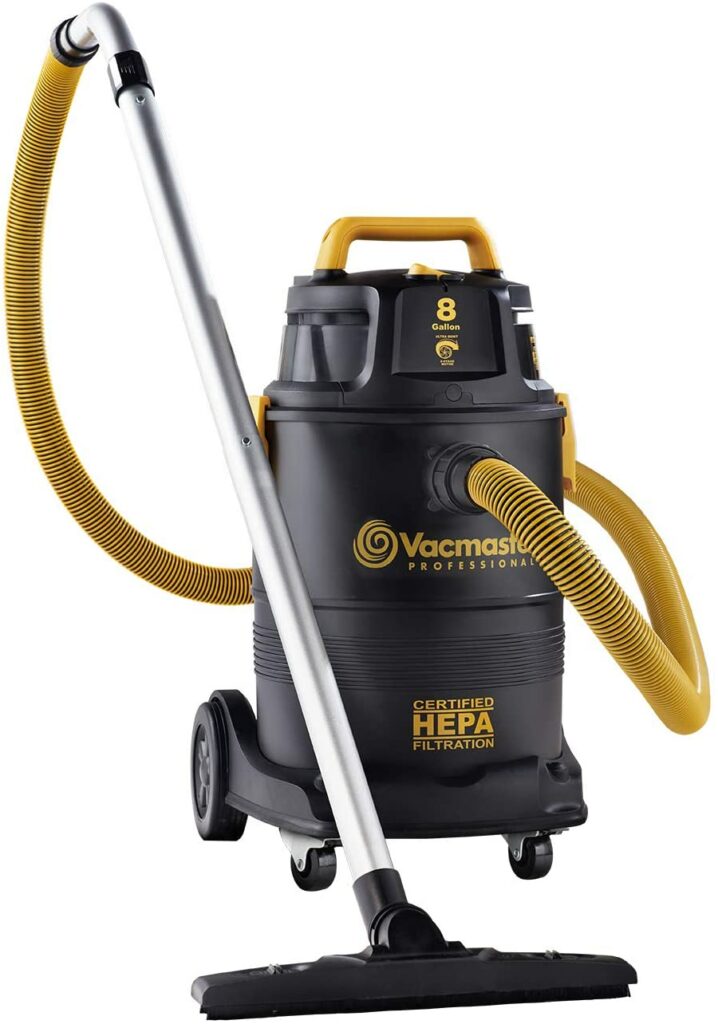 Another factor you must consider when getting a vacuum cleaner is the quality of the materials used in the manufacturing of the model. The kind of materials used for the vacuum cleaner affects the product's durability and for how long you can use it. Therefore, if you know you're going to use the product often for instance daily and intensively, make sure the device is equipped with durable and top-quality materials. Good quality vacuum cleaners can help protect your investment in the product. Furthermore, you will want to have durable models especially if you're going to use it for heavy tasks like cleaning up the builder's dust.
However, for vacuums that are meant for lightweight tasks, the material's quality may not be that critical, especially for models used for home. This factor is particularly crucial if you're going looking for a vacuum cleaner that is efficient for heavy-duty work.
Tank
You may also want to consider the vacuum cleaner's tank size during your purchase. Especially for models that will be used for commercial needs, a large tank is essential. Ending up with a small tank means it can easily reach its maximum holding capacity. When this happens, your productivity can get affected as you will end up frequently discarding the bin's contents. A large tank is especially useful for vacuums that will be used for areas like a carpentry shop, or places under construction. A model with a spacious tank can be specifically efficient for cleaning up tough dirt like sawdust in large amounts. Therefore, gathering up dirt can fill up the bag or the tank quickly.
Apart from the mentioned features, there are other factors to consider when getting a vacuum cleaner for builder's dust. Such as, noise, size, maintenance and weight are just a few of the features that can have an impact on the vacuum's efficiency and versatility. For example, you may want to opt for a tube that is more than 2 meters, allowing you to move freely and have better mobility during the product's use.
Conclusion
We hope we have provided valuable insights on how to purchase the best builders dust vacuum. This type of model possesses particular strengths, edges, and capabilities for them to be efficient for handling heavy-duty work. If you think this post helped you understand the important factors to consider when getting this type of vacuum cleaners, let us know in the comment section below. We'd love to hear from you!
Recommended for You: Best Vacuum Cleaners For The Garage | Best Cleaning Tools for your Garage Up-Keep