More and more families purchase an air purifier, especially with the current situation of our environment. People are finding ways on how to keep their homes safe and the air they breathe. Fortunately, with today's technology, we now have control over our surroundings to protect our health and our loved ones. One way to make sure we can keep our homes free from harmful particles is by getting an air purifier. If you're thinking of getting this type of product, in this section, we'll give you tips on how to buy an air purifier for your needs.
Recommended for You: Best Air Purifiers for Allergies | Home Tools for a Cleaner and Safer Air
Factors to Consider When Buying an Air Purifier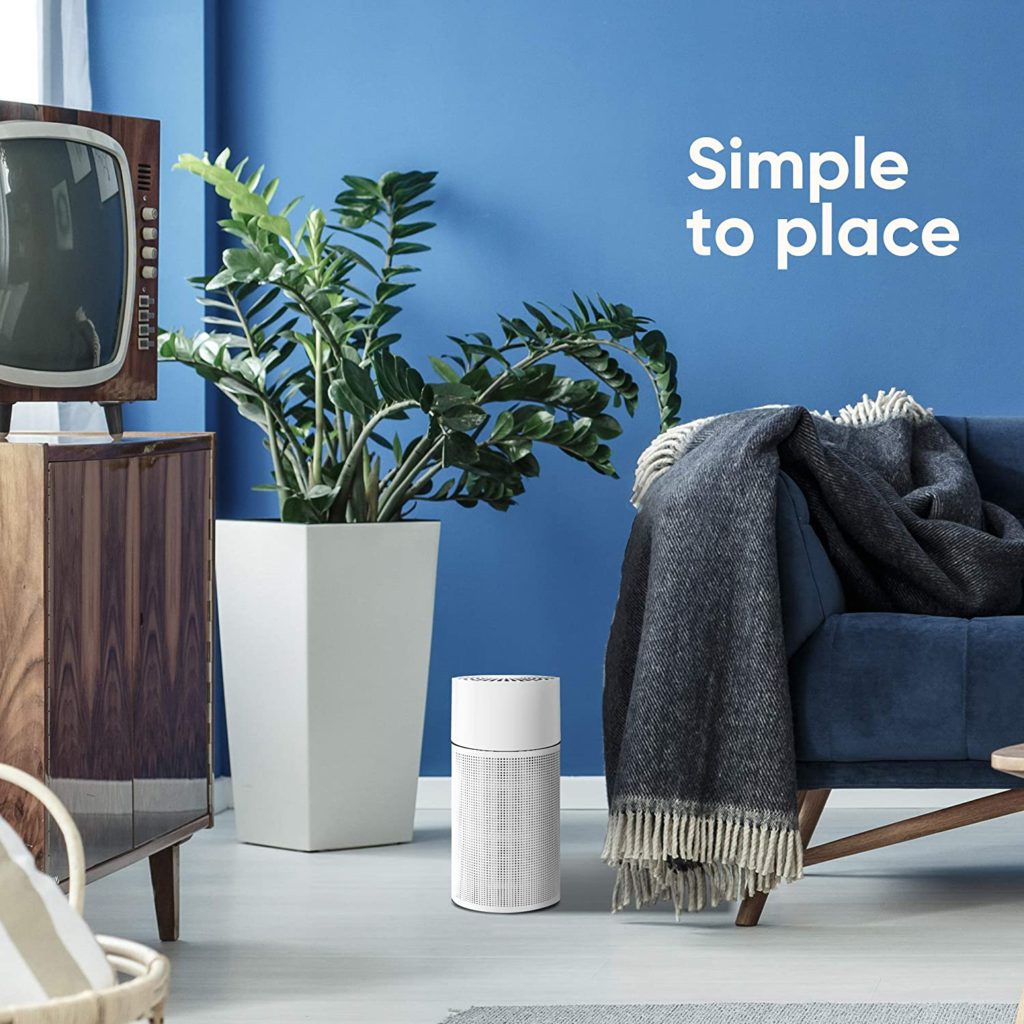 To make sure you'll purchase the right air purifier for your home, you have to know some important details about these machines. Air purifiers, especially the top-quality models can be a hefty investment. It's just wise to be careful when getting a product like this for your home. Though some air purifiers can be expensive, we think it's a worthy investment since it's for you and your family's health and safety. With no further ado, below are the factors to consider when buying an air purifier.
Your Needs
One crucial step when getting an air purifier is to identify your needs. Ask yourself, why you want to buy this kind of machine. If you just want a fresher air to breathe, you can opt for simple models equipped with filters that can freshen up the air. However, if you or your loved one is suffering from allergies or asthma, we suggest you look for an air purifier that is certified allergy- and asthma-friendly.
These models typically have certifications that back-up their efficiency when it comes to cleaning up allergens, dust, and other components that can trigger asthma and allergy attacks. Usually, air purifiers like these have true HEPA filters, which can capture particles that are detrimental to health. When assessing your needs, you may also want to determine where you will place the air purifier in your home.
Estimate the size of the room where you will place the air purifier. The room size is where you will base the model's coverage area. The rule of thumb is to get an air purifier that can cover a larger space than where you're planning to place it. This way, you can be sure that it can work efficiently and cover that area in your home.
Size
The sizes of air purifiers vary. Some are compact, while some models are bigger. Most of the time, bigger models are more powerful. However, with today's innovations, more and more compact models can also provide the same capabilities that larger models do. To determine the right size of the air purifier you're getting, you must first visualize where you're planning to place it inside your home. You may also want to consider the size of your house when getting an air purifier. If you live in a tight space, opt for smaller models. Assure that the air purifier won't be a hindrance in the room, as well as be suitable to its size.
Coverage Area
Air purifiers have a varying coverage area that can range from 300-1500 square feet or more. The model's coverage area may affect its cost. The larger coverage a model can provide may also mean it's more expensive than air purifiers that can work for small spaces. However, if you're planning to place it tight rooms like a bathroom or a small room, you can opt for less powerful models. We suggest you choose an air purifier that can cover a large space for versatility.
Therefore, if you're going to use the machine in different areas of your home, it can still work efficiently despite the room size.
Recommended for You: Dyson Pure Hot Cool Link Air Purifier Review | 3-in-1 Air Purifier for A Safe and Comfy Space
Certifications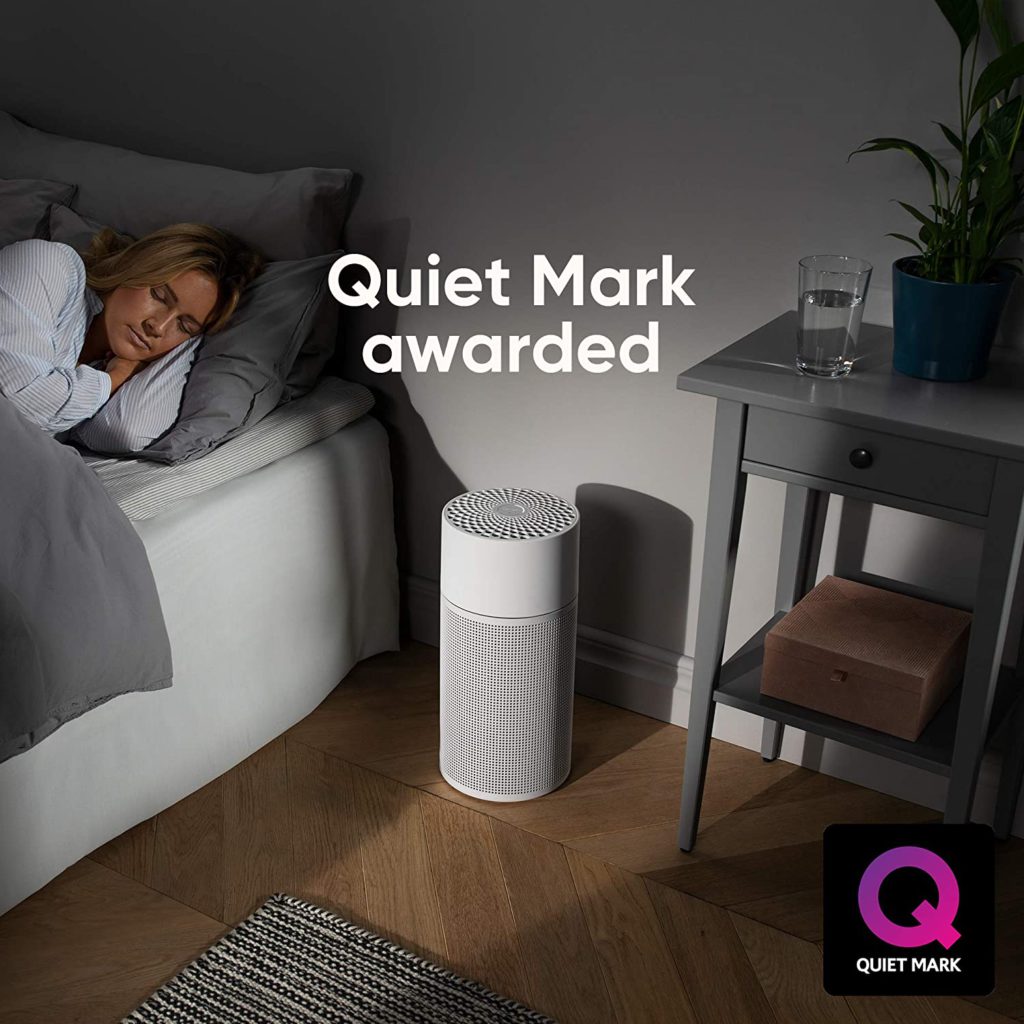 It's important to see certifications when purchasing an air purifier. Especially if you're buying it specifically to reduce or prevent asthma or allergy attacks, you would want to buy a model that comes with certifications. Accreditations from organizations like the Association of Home Appliance Manufacturers (AHAM) can assure that the air purifier you're getting is efficient for eliminating harmful particles like allergens. Most of the time, manufacturers highlight certifications like these in the product description.
It will be easy for you to identify if the air purifier you're getting is certified. However, if you're not sure, you can always inquire about it from the seller. Another example of certification is Energy-Star Certified. Models with this tag mean it's energy-efficient. Meaning, it works with optimum power-consumption, allowing you to save energy costs.
Filter Types
There are various filter types in air purifiers. Some models are equipped with mesh filters, a HEPA filter, as well as carbon active filter. There are more other filter types that you may encounter when you look around the market. However, these are a few examples of the usual filters that you can find. Usually, models that are good for asthma and allergy are equipped with HEPA filters. These materials can catch and eliminate microparticles like allergens.
On the other hand, mesh filters can work well for catching bigger particles like pet dander, dust, and so on. While active carbon filters are responsible for getting rid of bad odors, as well as VOCs like paint fumes. Knowing the capabilities of these filters will allow you to determine the perks that an air purifier can provide when it comes to cleaning the air.
Noise
The level of noise is also a crucial factor to consider when getting an air purifier. Because these machines typically work all day and night, if not for longer hours, you would want a silent machine. Noise levels can range from 30-70 decibels or more. The lower the decibel, the quieter the air purifier can work.
It's better to purchase a silent model, so you or the people in your home won't be disturbed while the machine works. To know the maximum noise level an air purifier produces, you may want to try it at its turbo settings. If you can't physically try the machine, you can inquire about it from the seller.
Portability
Air purifiers are usually used in different rooms. If you have a large home, and you're planning to buy only one or a few units, chances are you will be moving the air purifier from one room to another. In such cases, the model's portability is an important feature to consider. The weight of the product is one factor that can affect its portability.
You may also opt for models with wheels or handles. Looking for features like these may mean the air purifier is easy to carry or move from one place to another. The water reservoir's stability is also another factor to consider when buying an air purifier. You must be sure that it doesn't leak when moved for easy portability.
Recommended for You: Review | Professional Air Purifier for a Safer Home
Ease of Use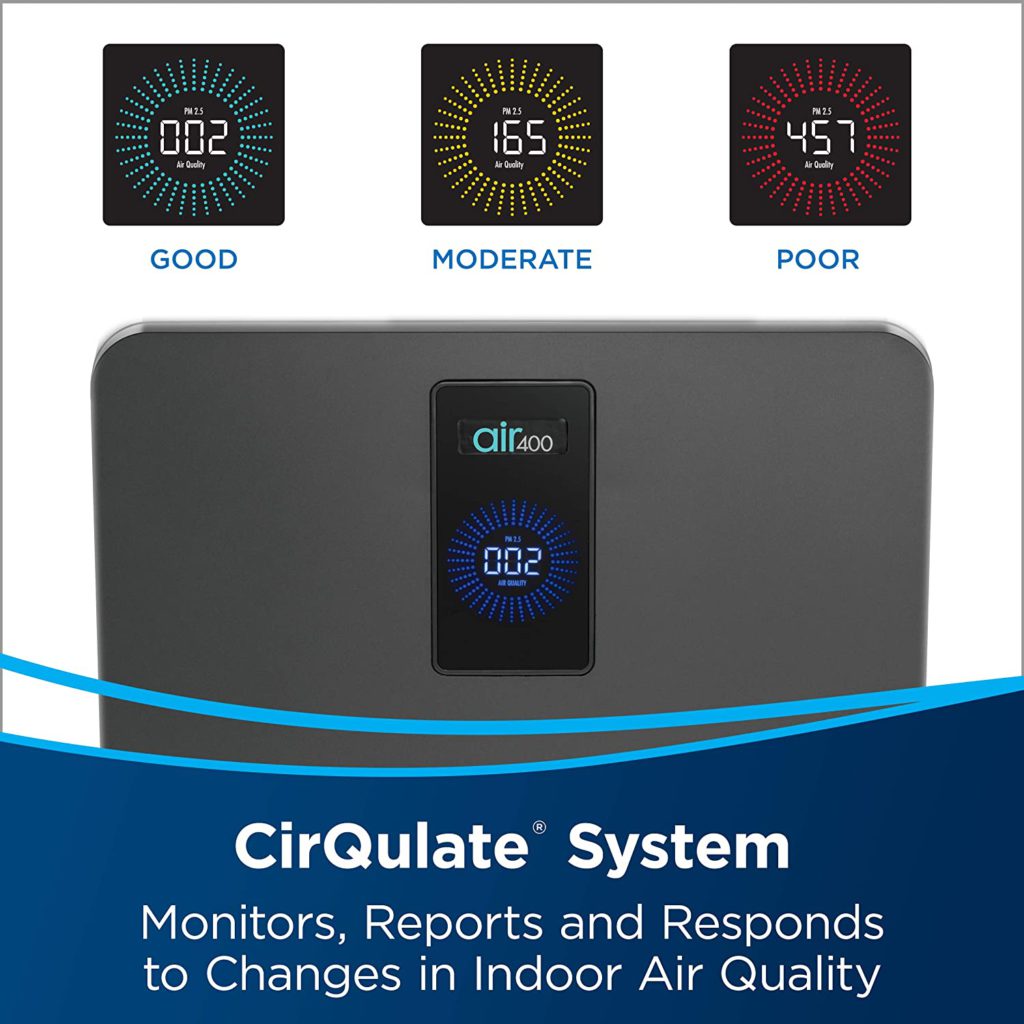 There are many factors that contribute to the product's ease of use. Some features include app-integration, AI-compatibility, auto mode, timer, and other functions. App-integration means you can connect your air purifier to your smartphone. It usually works using an app connected to the purifier that you can download, then access and control. This brings a lot of conveniences as you can monitor the progress of the air's quality, as well as set up programs using your smartphone.
Being compatible with AI like Amazon Alexa or Google is also a cutting-edge advantage as you can control the air purifier via voice commands. You can as well as set your preferred programs through Alexa or Google. On the other hand, auto mode and sleep timer allow you to pre-set the working schedules of the air purifier. This feature won't only help you save time, but also your energy costs.
Design
The design may be the least important feature of an air purifier when it comes to efficiency. However, for some consumers, it's an important factor, especially if you're particularly after aesthetic-looking appliances that can fit the design of your home. Fortunately, the designs of air purifiers vary. You can find futuristic-looking models, to small and conventional air purifiers.
When it comes to design, the size and easy portability may also include the factors. There are air purifiers that work as a fan as well. You will find models like this with no blades and blows off air from an elliptical ring. We will recommend that you won't only consider the looks when it comes to design but also the product's functionality.
For instance, if there's an LED display that shows the model's current status, it would be a great feature for convenience. Easy touch buttons on easily-seen location on the unit is also an advantage, adding to its ease of use.
Conclusion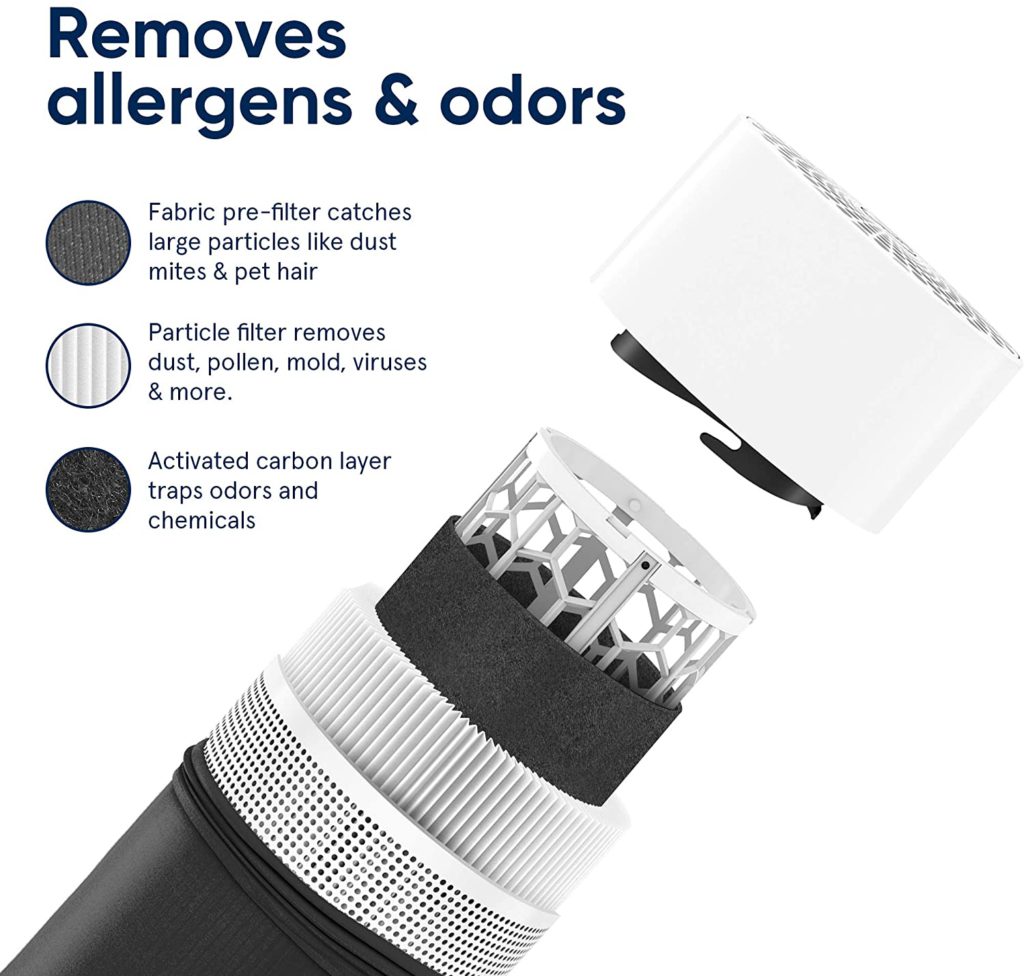 We hope we have provided valuable insights regarding how to buy an air purifier. These tips will help you get the right product for your needs. It's always best to be extra wise when getting or purchasing these kinds of machines, as the costs of air purifiers can be expensive.
However, if you will be able to get the right product for you, it will be a worthy investment. These machines can help you protect your family and loved ones from harmful particles. Therefore, not only providing a good quality of life but also allowing you to avoid potential expenses for health problems. If you liked this post, please let us know in the comment section below. We love to hear from you!
Recommended for You: Best Dehumidifier and Air Purifier Combo | 2-in-1 Machines for a Safer and Cleaner Home