Berber carpets can be sensitive and get easily ruined if you use the wrong cleaning product for it. Not all vacuum cleaners are the right choice for such surfaces. Some models can be too heavy, which can leave a mark on your carpet. There are vacuums that are equipped with parts, which can damage surfaces like a Berber carpet.
When there are a lot of options in the market today, it's important to be critical about your purchase to make sure you end up with the best product for your needs. For that, we made a guide on finding the best vacuum cleaners for Berber carpet.
Recommended for You: Best Vacuum Cleaners For Berber Carpet | Efficient Yet Gentle Vacuum Cleaners for Berber Carpets
Rule of Thumb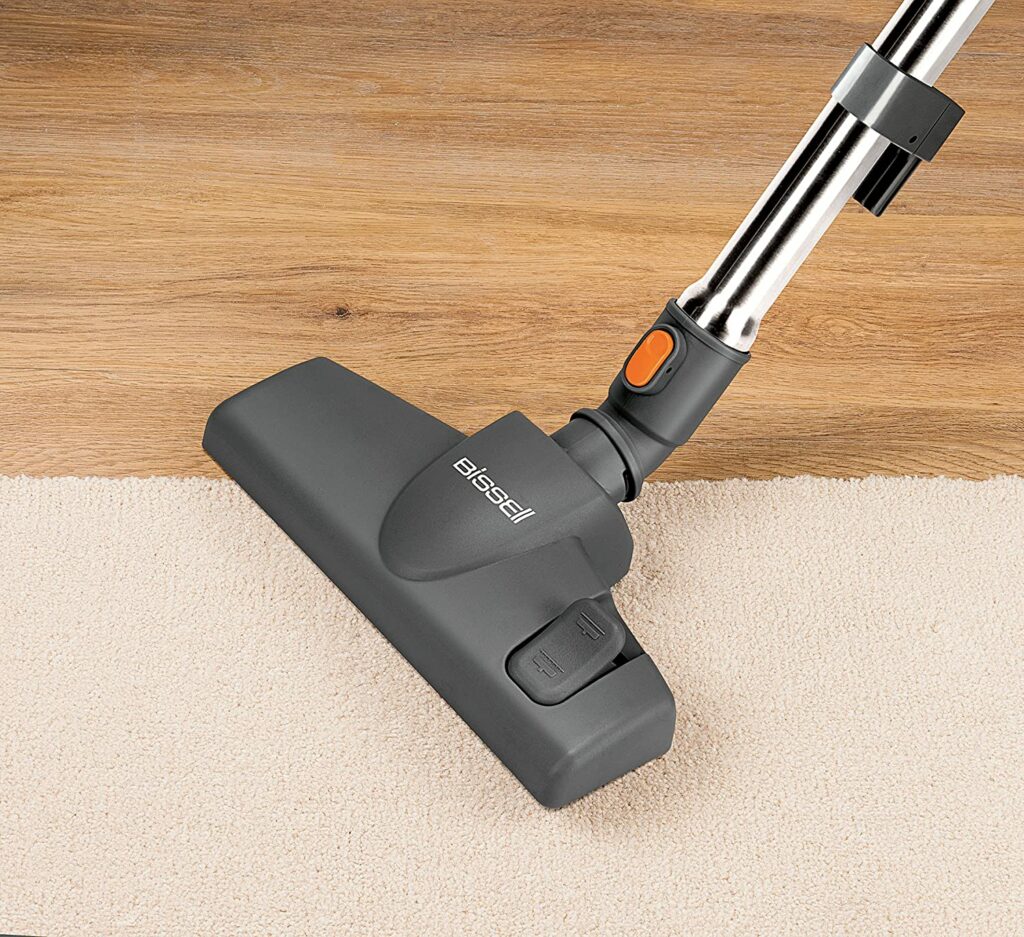 The rule of thumb when getting a vacuum cleaner for a Berber carpet is to opt for a model with no brush roll. Despite the kind of fiber the carpet is made, a vacuum cleaner that has a brush or a model with no option for brush control, can ruin its surface. In case you end up with a model with a rotating brush, you will have to opt for a vacuum with a disengage feature. With this trait, you have the control to turn on and off the brush whenever needed.
Using a vacuum cleaner equipped with a rotating brush may cause the strands of a Berber carpet to detangle. Using a vacuum with a rotating brush can damage the strands of the carpet causing the looped strands to break. When this happens, the carpet's weave gets ruined, which can be permanent if severe. You must be extra careful when cleaning this kind of surface especially if the carpet is made of Olefin fiber. This fiber type can easily be damaged if the wrong cleaning tool is used.
Furthermore, friction can happen from the fast spinning brush roll. If your carpet is made of Olefin fiber, the friction can cause the surface to melt. This circumstance can result in dark brown streaks on the surface, which can be permanent. If you have a Berber carpet made of Olefin fibers, you must choose a model that's lightweight, too. This surface is sensitive and just by dragging heavy equipment on it can result in brown streaks which can be permanent.
Berber carpets, even the cheap products can last for years as long as you perform proper care. To make sure you can keep your carpet clean at all times, you may want to opt for a vacuum cleaner with great suction power that is durable. Getting the right equipment for your carpet will protect your investment, as well as help you save time and effort.
Crucial Points About Vacuum Cleaners for Berber Carpets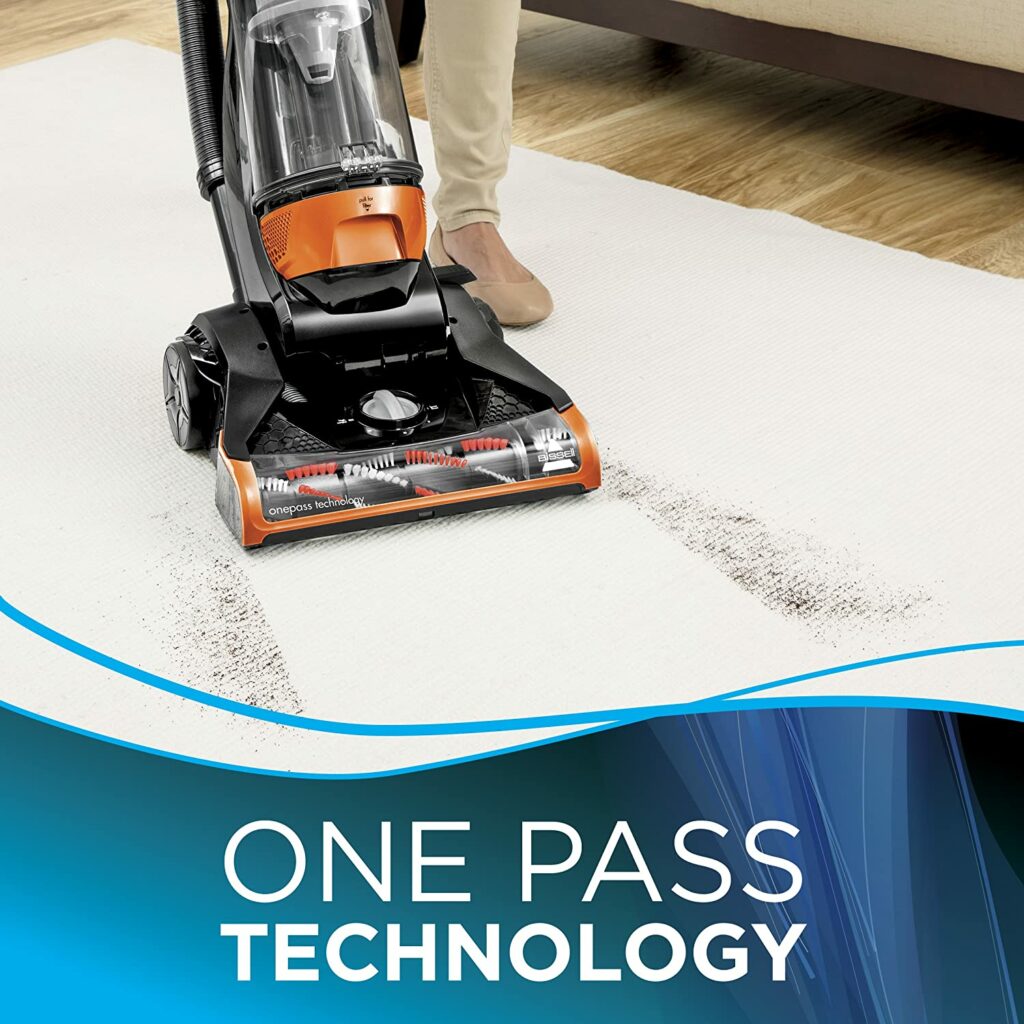 Some of the important features to look for a great vacuum cleaner are ease of use and controls for efficient cleaning. No matter how vast the area you'll be working on, you'd want to consider these factors especially if you're going to use the vacuum on a sensitive surface.
Efficient air filtration is another highlight to look for in a vacuum cleaner that you will get. This feature gets rid of toxic and bad odor in the air, allowing safer air for you to breathe. Look for an excellent filtration system, which can gather dirt from surfaces and the air. Typically, filtration systems use fans to suck up dirt, which gets filtered out, and then produces cleaner air back into the atmosphere. Great filtration won't only help you have a clean home, but a safe place to live as well.
Most vacuum cleaners in the market can work well on various surface types and different floorings. For Berber carpets, it's essential to pick a product that can perform deep cleaning without leaving a stain. Additionally, it's also wise to opt for a vacuum cleaner that's efficient on multi-floor types, so you can get the most of what you paid for the product.
Another factor to be cautious about when getting a vacuum cleaner is to get a model with a beater bar you can control. You may also opt for a product with no beater bar so you can protect your carpet from damages especially if it has looped fibers. Otherwise, when the beater car gets in contact with the carpet, it can result in a hitch. In short, for Berber carpets, models equipped with a switch, which allows you to turn on and off the beater bar anytime is highly recommended.
Furthermore, you may also want to opt for a vacuum cleaner with an excellent suction power. Carpets can be tricky to clean. Opting for a model which can perform deep-cleaning keeps the carpet tidy without ruining the surface. Cleaning will be satisfying and fast using a vacuum cleaner with great suction power. With this feature, you won't need to pass an area multiple times to get all the dirt. With just one sweep, you can tidy up your carpet easily.
Recommended for You: Bissell Hard Floor Expert Multi Cyclonic Bagless Canister Vacuum Cleaner Review | An Excellent Option for Sensitive Surface Types
Points to Consider When Getting a Vacuum Cleaner for Berber Carpets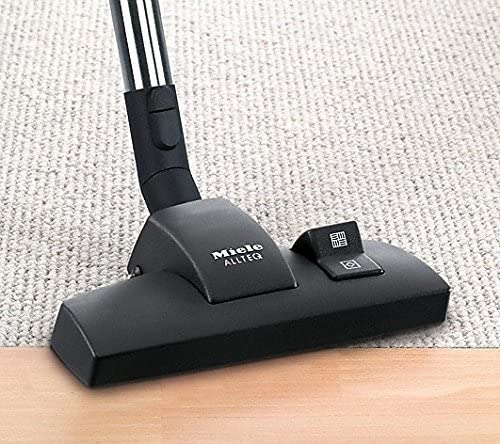 Vacuum Accessories
Usually, you will find additional attachments, tools and accessories together with the vacuum unit on your purchase. A crevice tool, a dusting brush, an upholstery brush, and more are included in the box. These accessories can help you in your different cleaning needs. For Berber carpets, a canister vacuum could be a better choice than other vacuum types due to its powerful suction, allowing for deep and thorough cleaning.
Some vacuum cleaners have weak suction power, which can result in longer cleaning time. You may also want to consider a model with tools for cleaning edges. This feature allows you to pick up dirt and debris under furniture or nooks of your upholstery. Especially for homes with carpets, this attachment is useful for cleaning wall-to-wall areas of your carpeting.
Areas where carpets meet the wall are typically challenging to clean. Therefore, when getting a vacuum, you may want to consider this tool, allowing for efficient cleaning.
Dirt Reservoir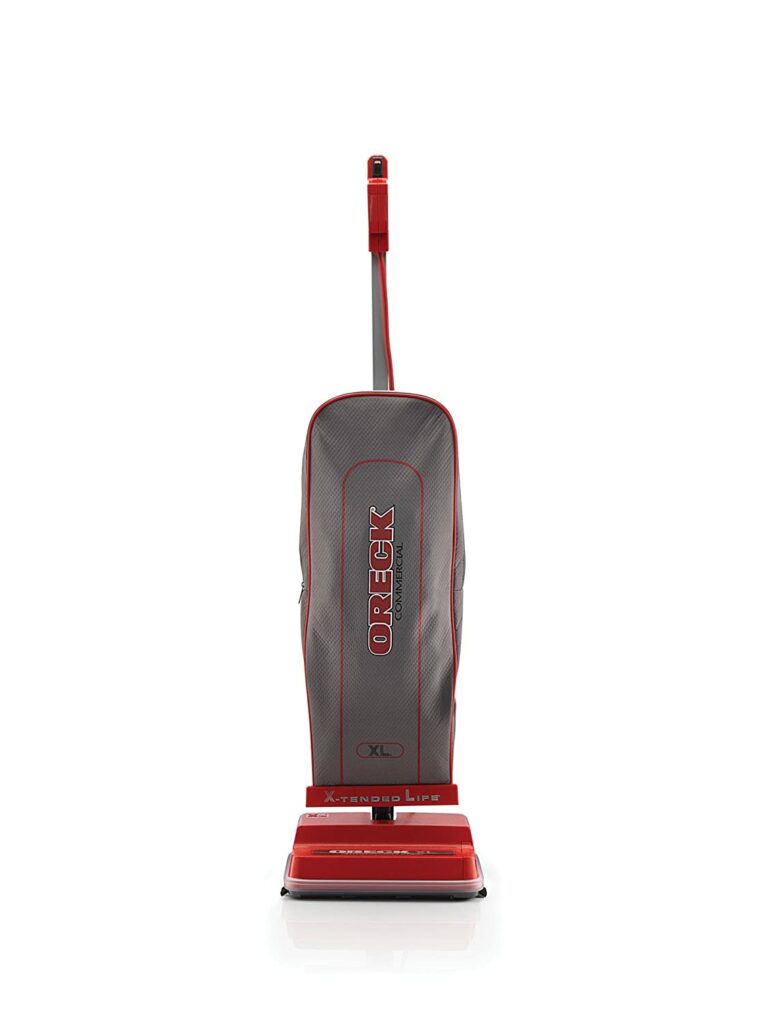 Vacuum cleaners either have bags or a dustbin where all the collected dirt is gathered. Usually, bagged vacuum cleaners offer more space for the collected dirt. When you opt for a bagged vacuum cleaner, emptying the bag is easier, too, as it won't release a dust cloud into the air. Most of these models notify the user when the bag is full, which can be seen from the bag indicator.
Bagless vacuum cleaners, on the other hand, are more cost-efficient. Because you won't need to buy bags, it allows you to save money from buying such additional accessories. Furthermore, bagless models usually have more filters such as HEPA filters. However, bagless vacuum cleaners require regular cleaning or changing of the filters.
Although it will take a while before you need to change the filters, this vacuum part can be more costly than bags. Discarding the dustbin contents and washing the filters of bagless models can be messy, too. Therefore, if you have allergies from dust, exposing yourself to the collected dirt may trigger attacks.
Bare Floor Cleaning Tools
Many homes have combinations of floor types, which could be hardwood, cement, vinyl, tiles and so on. If your home has a variety of flooring, you consider a feature that can work well on different surface types. A vacuum cleaner with a switch that allows you to control the brush is essential for homes with different floor types. There are also models, which offer bare-floor settings for you to easily shift from one type of surface to another.
Height Adjustment Options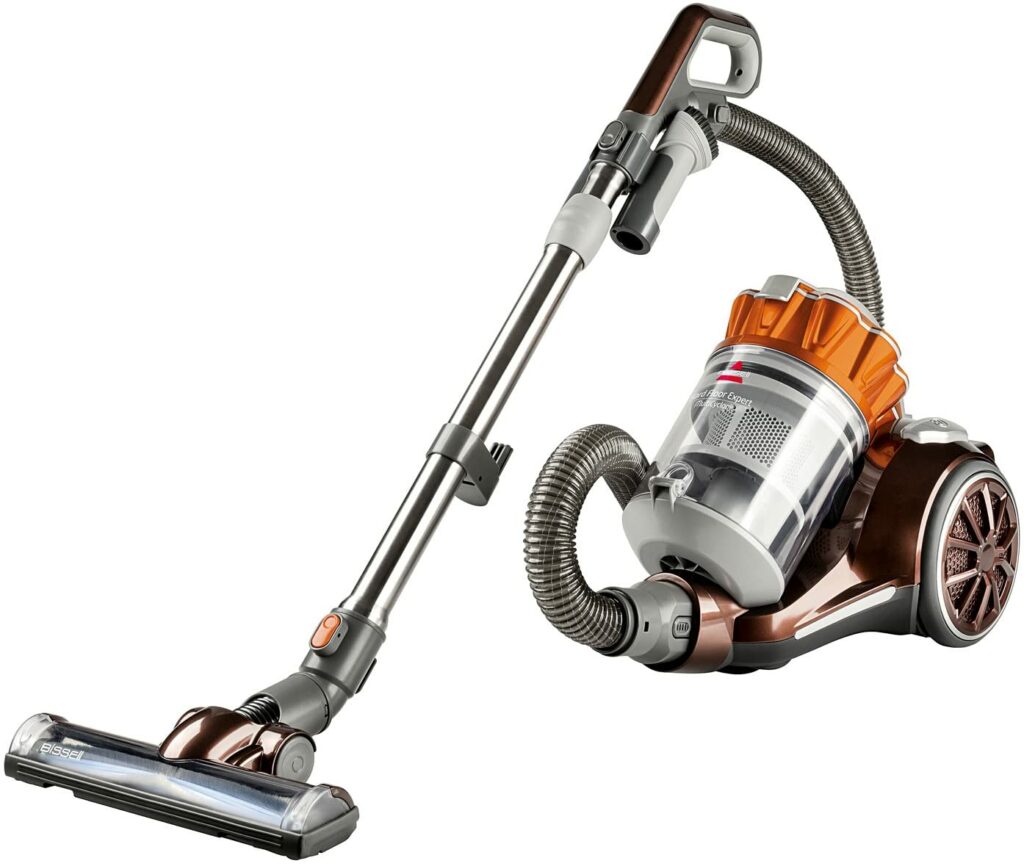 It's usual to find vacuum cleaners, which allow you to adjust the height of the vacuum. It allows you to move from one surface type to another as you can change the height based on your needs, and perform thorough cleaning. There are vacuum cleaners which offer automatic height adjustment, too. Manual control over the vacuum's height adjustment, however, provides greater precision.
A switch for suction control can be beneficial, too, especially if you have varied floorings. A switch allows you to reduce the power in the suction hose. This feature can be useful in cleaning places like upholstery, cotton surfaces, and carpets, which will keep the area safe from damages.
Filters
You may also want to consider the type of filter of the vacuum you're getting on your purchase. This feature allows you to gather fine particles, which pass through a filtration system and keeps the dirt in the bin or the bag. You will find models with micro-filters, which can offer better filtration quality. You will also find vacuum cleaners with a bag or a separate filter. This feature can gather dust and dirt, however, they may not be as efficient as HEPA filtration.
HEPA filters can be a great advantage for people with asthma or allergy. Vacuum cleaners with HEPA filters can reduce emissions. Although some models with other filter types can be as efficient when gathering dust and dirt, they may not be as good for small particles which HEPA filters can get.
Self-Propelled Models
There are vacuum cleaners that can move on its own without any push or pull from the user. These are self-propelled models which use a transmission and a system, allowing them to move on their own. Self-propelling vacuum cleaners require minimal effort for movement from the user. The disadvantage, on the other hand, is that these models can be weighty, therefore, difficult to carry from place to another.
Recommended for You: Bissell 1831 Cleanview Upright Bagless Vacuum Review | Lightweight Cleaning Tool for Sensitive Floorings
What Are Berber Carpets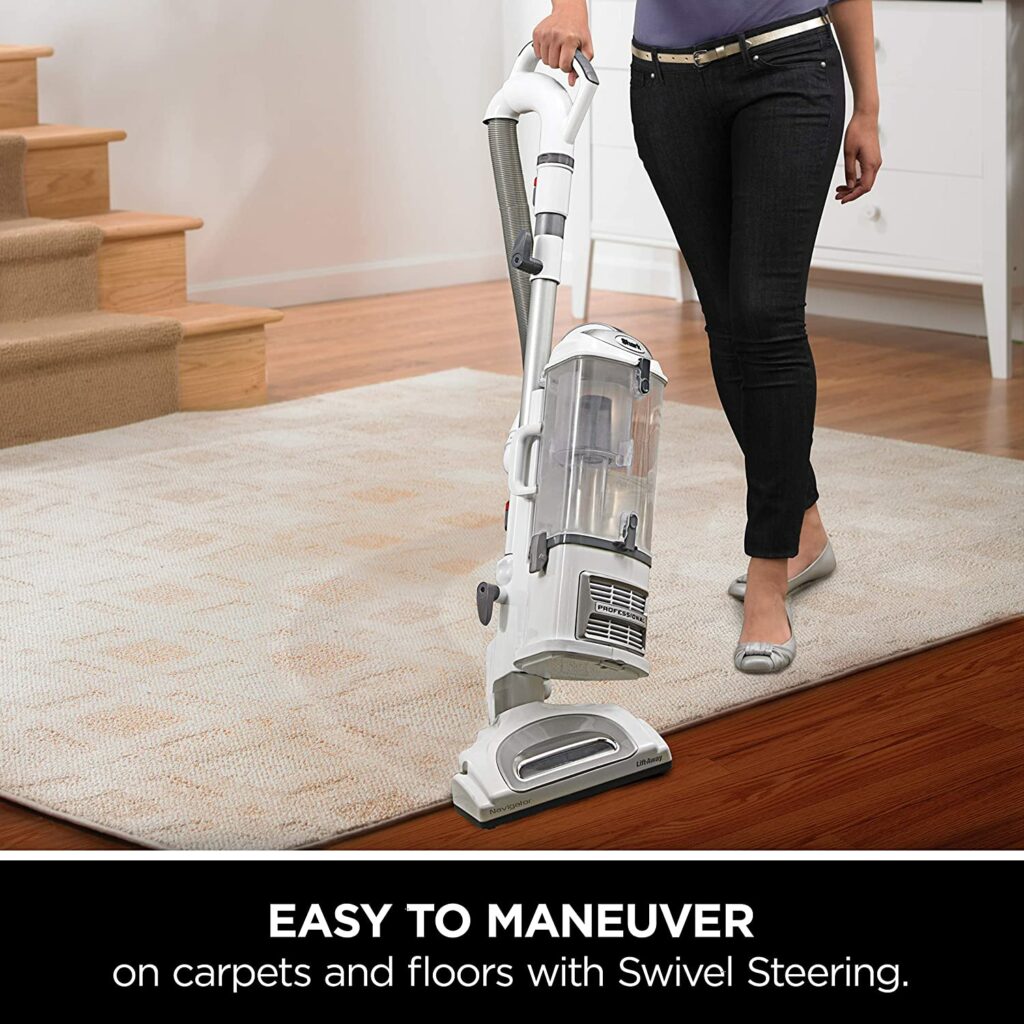 Berber carpets belong to one of the most versatile carpeting ever made. This carpeting became known in the 20th century due to the European carpeting industry. Experts say, however, that the root of Berber carpets originated in older years.
Berber textile was created in the 2nd century by a nomadic tribe from the Middle Atlas. These people were professional women weavers from Northern Africa, where the earliest evidence of Berber carpets were seen.
You will usually notice dark hue contrasts of the Berber carpets, combined with distinct white patterns. This carpet type usually has a unique definition, which is its looped fibers. Modern Berber carpets, however, can be easily identified as any carpet with looped fibers, no matter what's the color of the fabric. Authentic Berber carpets can be identified with its specific colors and patterns mentioned earlier.
Conclusion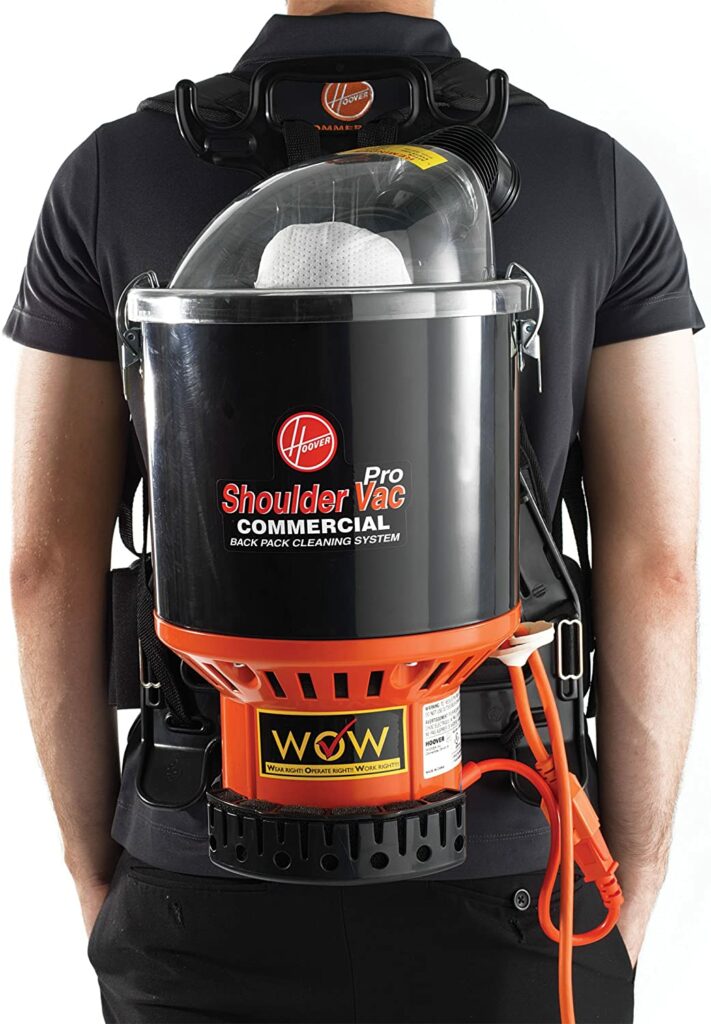 We hope we have provided valuable insights on finding the best vacuum cleaners for Berber carpet. If you have this carpeting at home, you must be critical of your purchase of a vacuum cleaner. This will make sure that you keep your carpet at its top quality. If you think this post helped you, let us know in the comment section below. We'd love to hear from you!
Recommended for You: Best Bagged Vacuum Cleaners For Pet Hair | Keeping Your Home Fur-Free Easy