TOSOT 50 Pint Dehumidifier Review
Could a whole-house dehumidifier help your home? It could, especially if you live in a humid or muggy area if anyone in your home has allergies or asthma. If you notice a lot of condensation on windows and mirrors, or if you've had mildew or mold problems in the past.
What Do Dehumidifiers Do?
A home dehumidifier helps to reduce some of the concerns stated above by removing excess moisture and humidity from the air. Humidity levels exceeding 50%, according to Consumer Reports, can harbor dust mites, mildew, and mold, causing allergies and other health issues.
To begin, it's important to understand your home's relative humidity range. Relative humidity levels might fluctuate due to changing seasons and other factors. Most experts believe that keeping it between 30 and 50 percent is a desirable goal, with 45 percent being ideal for comfort and health.
You should expect higher average interior humidity in the summer and lower average interior humidity in the winter. A hygrometer, which can be found at hardware and home improvement stores, can be used to determine the relative humidity level in your home.
Benefits of Dehumidifiers
Let's take a look at some of the health and household benefits of using a dehumidifier.
Helps alleviate allergies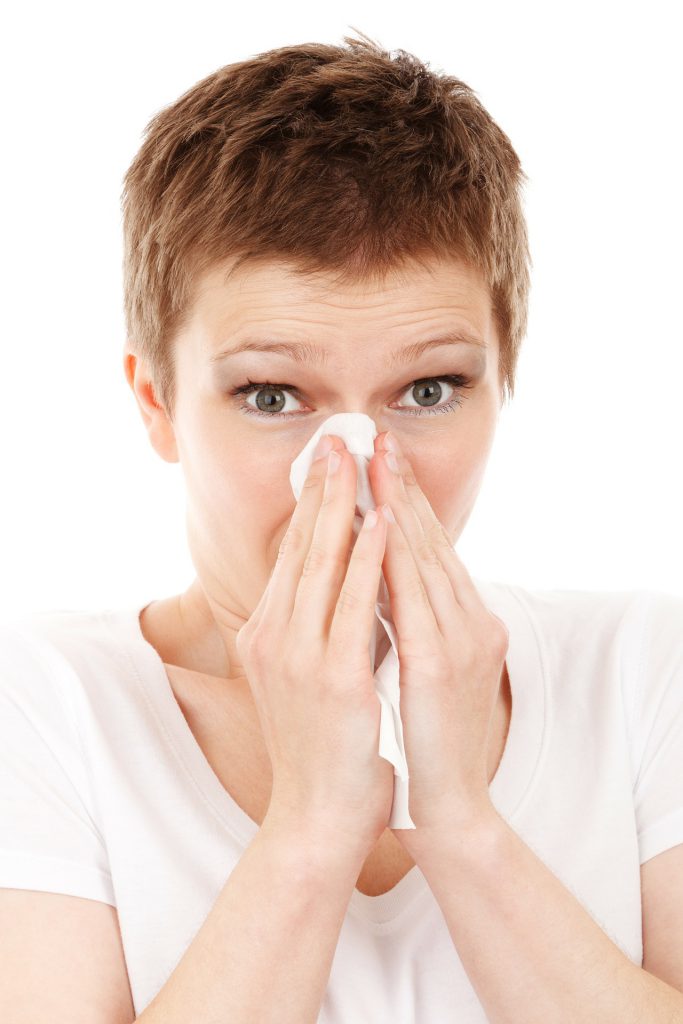 Bathrooms, laundry rooms, and basements, for example, maybe prone to harboring allergy-causing chemicals due to the usage of water or poor air circulation. A dehumidifier can help to reduce the moisture that encourages allergy formation. Therefore improving air quality and preventing the growth of bacteria and viruses.
Minimizes pest related problems
Allergens aren't the only unpleasant guests who enjoy moist environments. Many pests, such as spiders and roaches, like damp conditions. If you've observed some creepy crawly visitors in your home, a dehumidifier might be able to keep them away.
Controls moisture levels
Moisture levels that are too high in a home might lead to structural issues over time. Condensation can accumulate, resulting in mildew, mold, warping, and degradation. Long-term dampness and heavy wetness can even destroy furniture.
Ironically, due to reduced air circulation, effectively sealed homes for energy efficiency can have some of the worst problems.
TOSOT 50 Pint Dehumidifier Review
The TOSOT 50 Pint Dehumidifier will help you get rid of odors, dampness, mildew, and mold in your home. This powerful dehumidifier, which can operate in places up to 4500 square feet, can make any basement more comfortable and breathable.
It features an ergonomically constructed bucket that can contain up to 8 pints (1 gallon) of water. As well as user-friendly, LED display controls, readily maneuverable caster wheels, and user-friendly LED display controls.
Overall, the TOSOT 50 Pint Dehumidifier is a powerful dehumidifier. It can dehumidify extremely big spaces thanks to its maximum area coverage of 4,500 square feet.
It also features a powerful dehumidification system that can eliminate up to 50 pints of moisture in just one hour. The dehumidifier creates very little noise while doing so, delivering a pleasant and convenient experience. If that's what you're looking for, the TOSOT Dehumidifier won't let you down.
Efficient & Well-Designed Unit
The dehumidifier's power cable is 6 feet long, making it easy to set it far away from the nearest power outlet.
It has a width of 14.8 inches, a height of 24 inches, and a depth of 11.4 inches. With a weight of 51 pounds, this dehumidifier will fit comfortably in any room. It's also simple to move because of the four caster wheels on the bottom of the unit.
This dehumidifier operates softly, allowing it to blend in almost unnoticed in your home. It has a noise range of 44 to 48 dB, which makes it slightly quieter than a typical spoken discussion.
It also has a 2.0 Energy Star rating, indicating that it is both environmentally friendly and cost-effective.
LED Display Panel
The dehumidifier's easy-to-use LED display panel makes it simple to use. The screen will display the current humidity levels in the room in comparison to your target humidity, which may be set between 35 and 80 percent.
Mildew and mold cannot grow in a space with a humidity level below 60%. You may also use the LED display screen to turn the device on and off. Change the fan speed, set 2 or 4-hour dehumidification timers, and turn on continuous draining.
A built-in auto-restart feature is included with the dehumidifier. If you unplug your dehumidifier or your home loses electricity, the dehumidifier will remember all of your most recent settings until it is powered up again. You won't need to re-establish your desired humidity levels this way!
Humidifier Capacity
This powerful dehumidifier can remove 1.25 pints of water per hour from the air or 70 pints per day. You'll only need to drain the dehumidifier once every 5 hours because it has an 8-pint bucket capacity.
The bucket is simple to empty thanks to its spill-resistant design and spinning handles. No concerns if you forget to dump the bucket! When the bucket is full, the dehumidifier automatically switches off, minimizing unsightly spillage.
A continuous drain option is also included with the dehumidifier. Simply connect one end of a normal 3/4-inch drain hose to the specified door on the left side of the device. Then connect the other end to your home's nearest drain.
To engage the nonstop mode, use the LED panel. Your dehumidifier will now work relentlessly throughout the day and night to maintain the ideal moisture levels in your space. You won't have to remember to empty the bucket again.
Reusable Filter
With this dehumidifier, you'll never have to bother about buying replacement filters. The "Clean Filter" indicator will light up after 250 hours of continuous use.
Remove the drain bucket and drag the filter down and out of the unit to remove the filter. Clean the filter thoroughly with warm, sudsy water and allow it to dry fully before reinstalling it.
Drain Bucket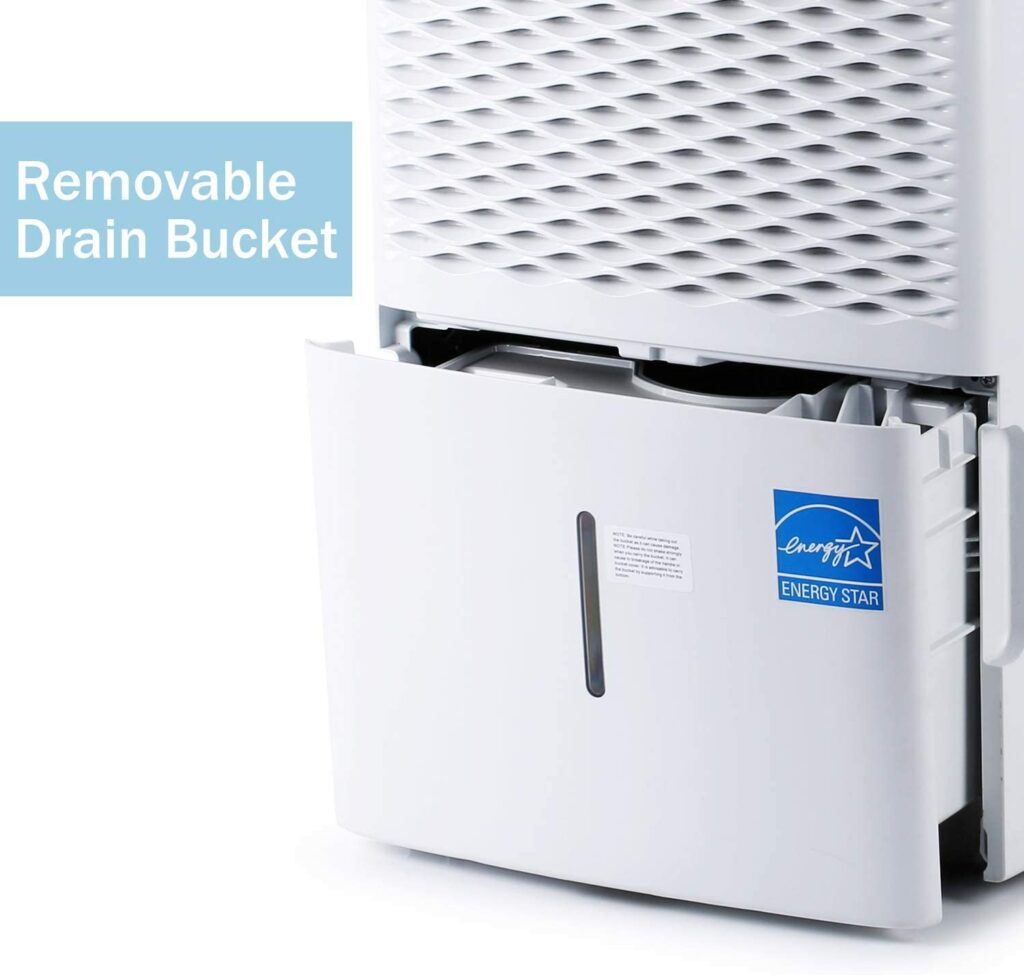 Despite the fact that it can remove up to 50 pints of moisture per day, the drain bucket isn't quite that big. In truth, the bucket has a capacity of only 16 pints (2 gallons) of moisture.
This implies that if you use the gadget for an extended length of time each day – or for the entire day – you'll need to empty the drain bucket on a frequent basis.
Fortunately, the device comes with a hose if you don't want to do that. You can connect this hose to the dehumidifier, and the moisture removed from the air will be pumped out through the hose. When the main drain bucket is full, it will do this.
Tosot 50 pint Dehumidifier Specifications: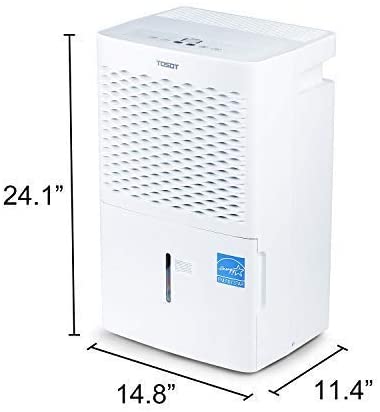 Brand: TOSOT
Color: White
Capacity: 70 Pints, 50 Pints
Item Dimensions (LxWxH): 14.76 x 11.38 x 24 inches
Item Weight: 48 Pounds
Operation Mode: Nonstop mode
Floor Area: 500 Square Feet
Air Flow Capacity: 280 CMPH
Upper-Temperature Rating: 32 Degrees Celsius
Pros:
Energy Star Certified
Quiet Operation
Auto-shutdown and restart
Filters light
Convenient digital display
Comes with a washable filter
Cons:
There are no wheels.
It's difficult to get rid of the drain clog.
How to Maintain Your Dehumidifier
Unlike humidifiers, which require frequent and attentive maintenance to keep them operating effectively and safely. Dehumidifiers often run for considerably longer lengths of time before. Most dehumidifiers only need a minimal amount of annual maintenance, but ignoring it could reduce the life of your investment.
Here are some dehumidifier maintenance guidelines to keep in mind to keep your unit functioning at top performance and maybe prevent it from becoming a fire hazard:
Read the user guide and follow the manufacturer's advice. To properly care for your specific equipment, become familiar with its unique characteristics and requirements.
Make sure your to set up dehumidifier correctly.
Make sure your unit is on a level surface with no obstacles in the way of its air intake. Blocked air intakes might cause the units to overheat, posing a fire hazard or causing them to fail prematurely.
Check the water level on a daily basis.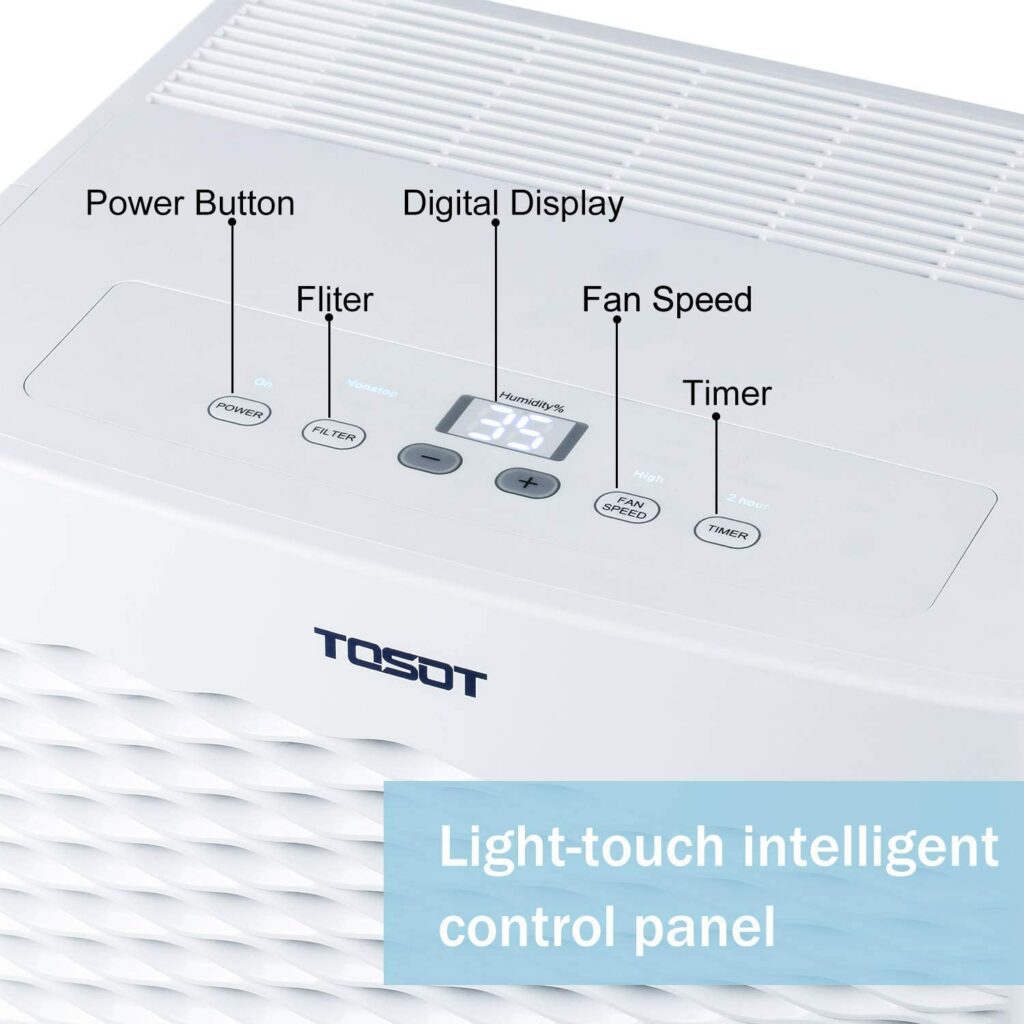 When their water containers are full, nearly all devices that collect condensate in a reservoir turn off. If they are not emptied, the dehumidifier will stop working and the humidity in your home will begin to build.
Furthermore, water left in the reservoir for lengthy periods of time raises the chance of mold formation, which is precisely what a dehumidifier is designed to prevent.
Check the drainage hose on units with a hose option on a regular basis to ensure water is draining properly. Make sure the line is free of kinks and obstructions.
Regularly clean the water reservoir/condensate bucket.
To avoid mold and microbial growth, you should clean the water reservoir on a regular basis. The possibility for microorganisms is significant because it is constantly exposed to wetness. The reservoir can be cleaned using Vital Oxide mold remover.
Inspect power cords and replace them as needed.
Make sure the electrical cord you buy is the same type and amperage as the one you have. Never use a power cord that has been damaged.
While any electrical device can cause a fire, dehumidifiers have higher power and amperage, increasing the risk of fire or electric shock if the cable is destroyed.
Replace any filters on a regular basis.
If your unit has a filter, make sure to check it on a regular basis and change it once a year or as needed. Some are basic screens, while others use filters similar to those used in HVAC systems. Check the manufacturer's instructions once more.
Avoid wetting the touchpad when cleaning the exterior.
Generally, keep away the moisture from the control panel. To clean, simply use a dry microfiber towel.
Final Verdict
Finally, the TOSOT 50 Pint Dehumidifier is a fantastic dehumidifier! You can't go wrong with the TOSOT 50 Pint with Internal Pump 4,500 Sq Ft Dehumidifier if you're dealing with mold and mildew and have a large room to dehumidify.
However, if you have a smaller home, you should go for something smaller. This dehumidifier is strictly for large homes and areas.