Not a lot of people are aware of the importance of dehumidifiers. Besides comfort, these machines are crucial to keeping areas safe, clean, and smelling fresh. If you have problems with mold and mildew in your establishment or home, getting a dehumidifier can help you solve the dilemma. For first time buyers, it can be confusing to get the right product.
Therefore, here we'll let you know how dehumidifiers work, and what features you need to check on your purchase. This section will help you understand what is the best commercial dehumidifier for your needs.
Recommended for You: Best Commercial Dehumidifiers | Top Dehumidifiers to Keep Your Home Safe and Clean
What Does a Dehumidifier Do?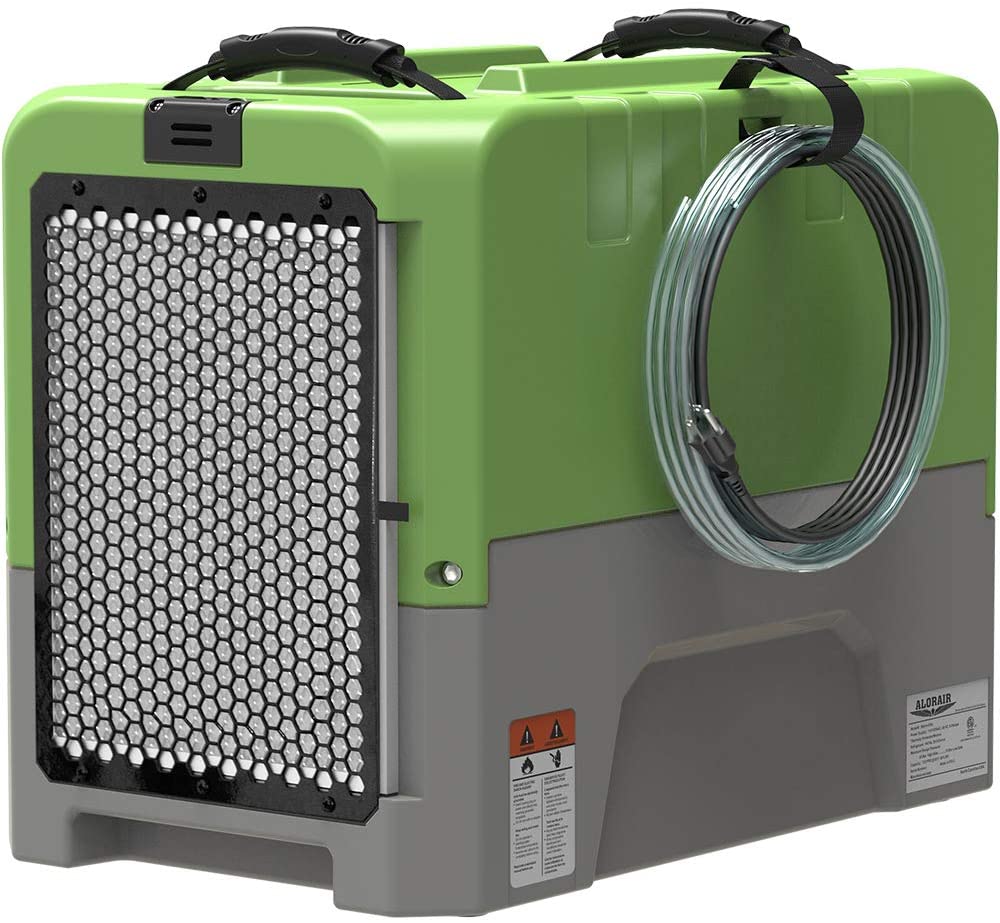 When humidity rises in a room, it can cause multiple problems that can affect the establishment's foundations as well as people's health. High humid can increase water levels in the air. This situation can result in the development of molds and mildews, which are health hazards.
A humid room may result in wood rot, musty smell, weak infrastructures, water damage, as well as health triggers like allergies or asthma. This is where a dehumidifier can be useful.
Dehumidifiers can set the ideal humidity level of a room. It's especially useful for places that have been flooded, as areas like this can't safely and easily dry up without a dehumidifier. These machines can keep your place leak-free, as well as eliminate mold, mildew, pests, while also keeping your area smelling fresh at all times.
Who Needs a Dehumidifier?
Whether for home or business, a dehumidifier can work wonders for any area that's suffering from too much humidity. As mentioned earlier, a room with unbalanced humidity can cause problems, from simple to serious issues that can be risky to health. Below are some points that might confirm your need for a dehumidifier.
Molds and mildew. If you've seen molds and mildews forming anywhere in your home, you must act quickly. These microorganisms can cause serious health risks. Especially for people who are suffering from asthma and allergies, inhaling molds or mildews can cause the lungs to constrict, where breathing can turn more difficult. Mold exposure can also irritate the eye, nose, skin, throat, and lungs.
These molds can even infiltrate the lungs, which can result in the development of lung cavities, which will then lead to diseases like tuberculosis, emphysema, and more. Therefore, in situations you find mold and mildew developing inside your home, getting a dehumidifier as soon as possible is highly recommended.
Rotten Wood. If your home is made of mostly wood, and you're having humidity issues, getting a dehumidifier is a must. Too much humidity may cause wood to rot easily. If you have expensive wood materials, getting this kind of machine that can keep your home in good condition is needed to protect your investment. A dehumidifier can set the ideal humidity levels in a room, which will prevent wooden materials to rot.
Musty Smelling Areas. No one likes a musty smell. This kind of smell can come from damp areas if you've been flooded or there's too much humidity in the room. You can get rid of this smell using a dehumidifier. Using this machine, damp places can dry out.
If there are developing mold and mildew, which could also cause the smell, a dehumidifier can eliminate these microorganisms. Not only that you can have a space that smells fresh 24/7, you can also get rid of harmful microorganisms.
Recommended for You: Alorair LGR Compact Dehumidifier Review | Compact and Powerful Machine for Commercial Use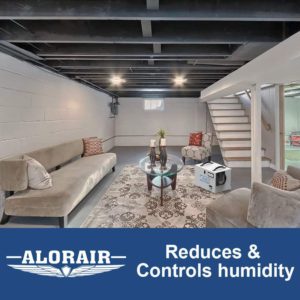 Pools, Spas, and Hot Tubs. Areas like pools, spas, and hot tubs are always wet. When there's too much moisture in a room, it can result in a build-up of smell, or molds even fungus. To make sure you keep these areas clean and dry, using a dehumidifier can help you. Especially if it's your business, it's important to maintain these areas dry for the safety of the people who come and go.
Gym and Locker Rooms. Gyms and locker rooms are also one of the typical places that are highly humid. Because people gather in these areas, the temperature tends to rise, and with the people's body heat, it can add to the humidity of the area. Damp and moist, these places can develop an undesirable smell. Therefore, if you want to keep gyms and locker rooms smelling fresh, dry, and safe, a dehumidifier can help you solve your concerns.
Pest issues. Pests like termites, silverfish, centipedes, rodents, or mites can live in wet and damp areas. Therefore, if you won't solve your area's humidity issues, pests can take over your place and cause damage to structures. To solve or prevent pests from residing in your place, a dehumidifier is the solution. This machine can keep your place dry and set the ideal humidity level of an environment where pests cannot thrive.
Flooded Areas. If you have experienced getting your place flooded, you know how difficult it is to totally dry the area off. It can result in damp smell, and worse, may even cause damages to the structures of your place. In case your place gets flooded, a dehumidifier can help you sort all the problems that come with it.
Features to Consider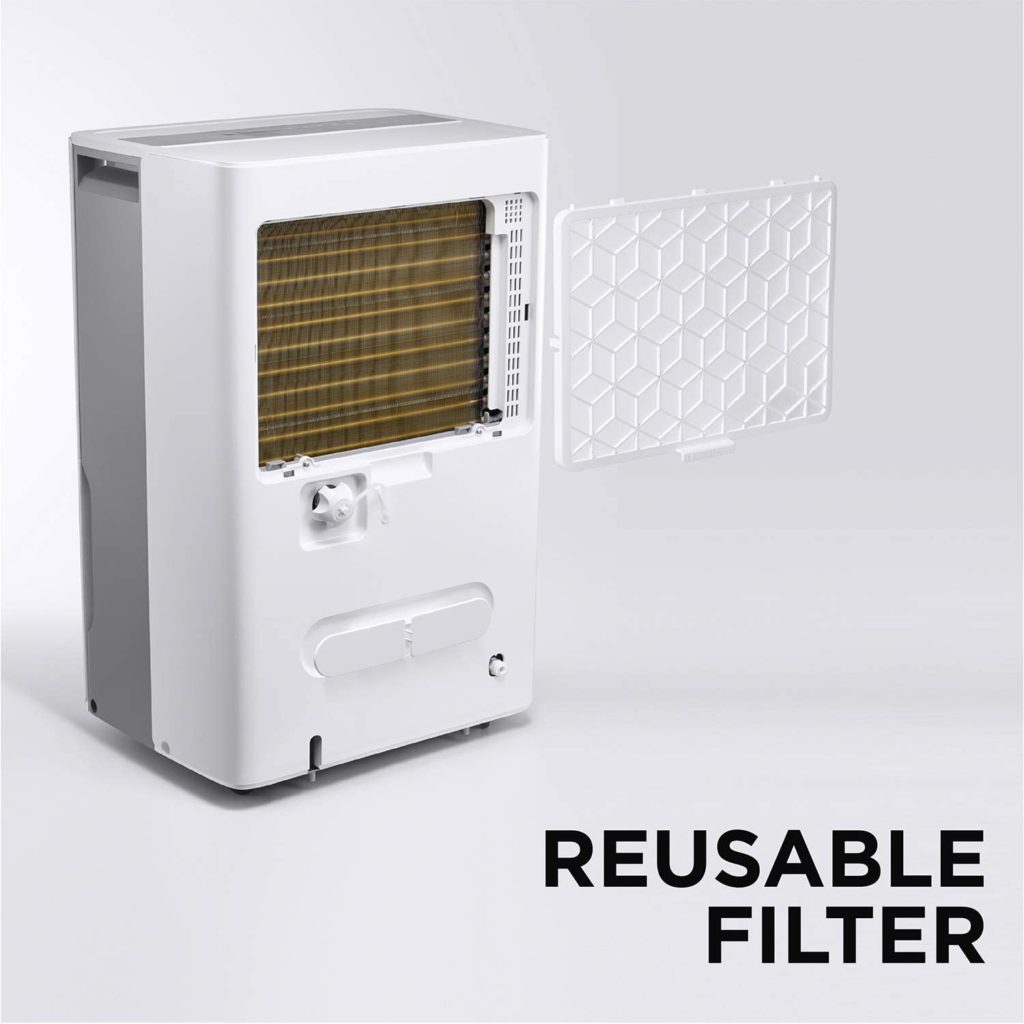 Coverage area
Although most dehumidifiers can cover vast spaces, each model's coverage area still varies depending on its features and capabilities. To know the specifics of the coverage area you're looking for, first, know where you will place the machine. Identify the size of the area where you will use the dehumidifier.
When you determined where and what is the size of the area you will use the dehumidifier, you can now proceed on choosing the product for you. When choosing a dehumidifier, make sure the coverage area of the product can serve your needs.
Dehumidifiers can usually cover up to 1000 cubic feet and more. If you're going to need the machine for commercial use, make sure you're getting a product that can cover a large space.
Pint Per Day Performance
The dehumidification rate of a dehumidifier is measured in pint per day (PPD). The higher PPD, the more the machine can collect moisture. PPD varies from 70 to 150 or above, and for commercial use, you'd want to opt for a dehumidifier that can gather large amounts of pint daily.
When buying a humidifier, always check the performance rate the product offers. If such information is not available, you can always ask the manufacturer or the seller about it. Furthermore, you may also want to check the temperature range of the dehumidifier you're getting.
Opt for a brand that can work on low degrees and a wide range of temperatures. This way, you can rely on the product that it will work even if the temperature drops in the area where the dehumidifier is working. You can get the most of what you paid for by choosing a versatile product.
Pump System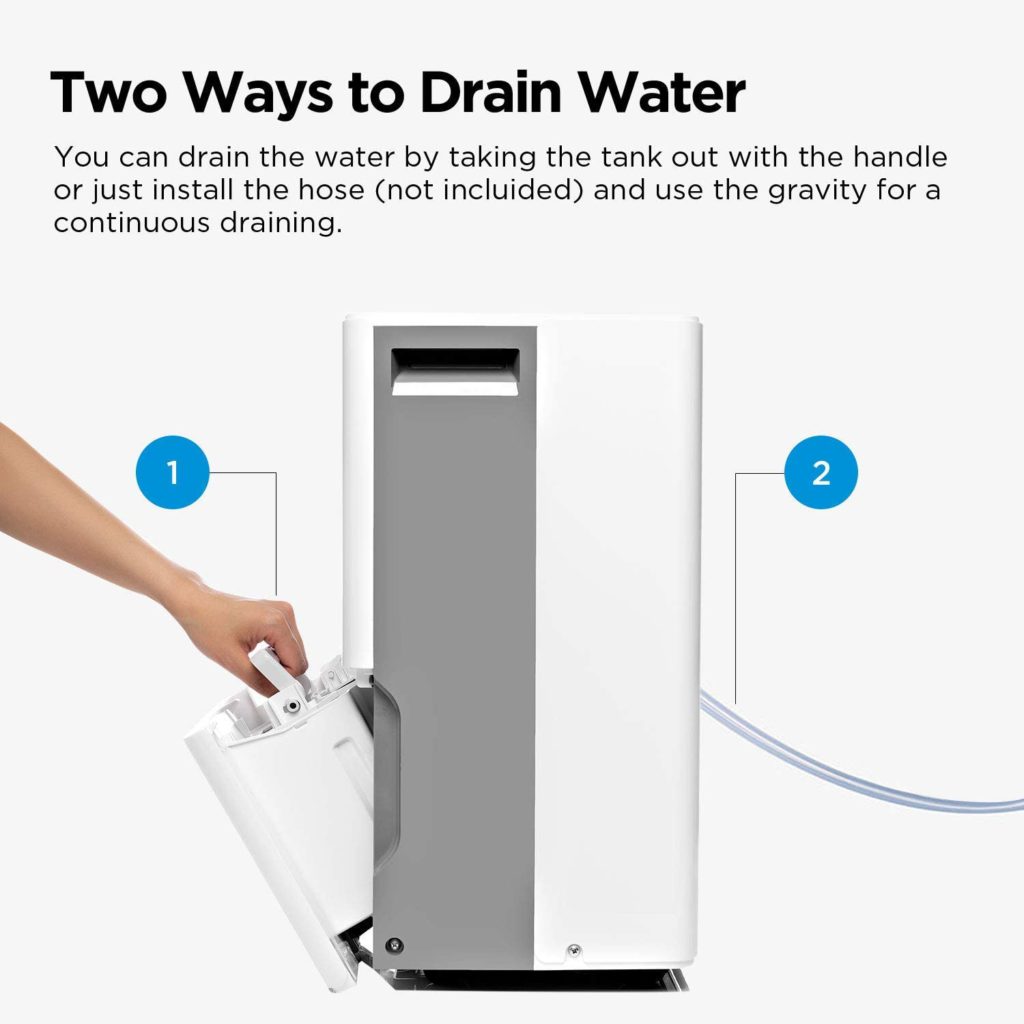 There are a couple of ways in which you can expel the collected moisture dehumidifiers gather. Some models have a tank where the water is collected, which is then manually emptied by the user. Some brands are equipped with a detachable hose or a built-in pump. A built-in pump is the best system for expelling water from the machine. Using this feature, collected moisture is disposed of automatically.
A built-in pump can help you save you time and effort as you won't need to manually empty the machine when the water container turns full. For commercial dehumidifiers especially, having a built-in pump is necessary for convenience.
Heavy-duty dehumidifiers collect a large amount of moisture, and it's not easy to drain. With this feature, pumps push the collected water into a hose that is directed to a sink or drainage.
Recommended for You: AlorAir Basement Crawl Space Dehumidifiers | Compact Humidifier for a Safe and Fresh Space
Noise
Noise is a usual problem encountered with dehumidifier use. Some models can be loud, and you wouldn't want a noisy machine working in office establishments where people can be disturbed.
Dehumidifiers usually produce noise levels around 50 dB. To make sure you're getting a product that won't disturb the people near, opt for a model with two-speed fans. This feature can help reduce the noise, as well as help the machine to operate smoothly no matter what's the humidity level of a room. Also, quiet models tend to be more energy-efficient.
Portability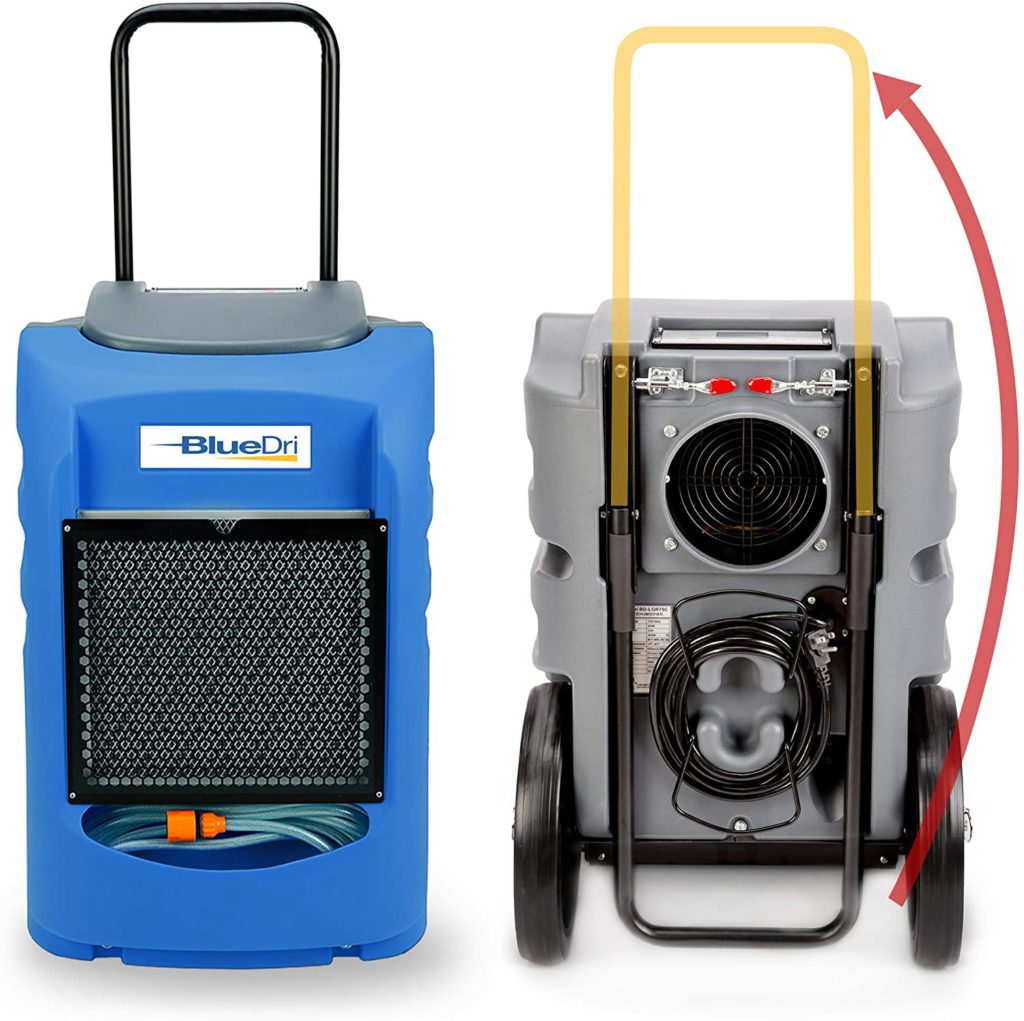 Many humidifiers are bulky and weighty especially the ones for heavy-duty work or commercial-use. That's why you will find models with wheels and handles for easy portability. Choosing dehumidifiers with this feature is convenient and easy to move from one place to another.
You won't have to worry about carrying a heavy machine from place to place and break you back. Easily portable models can help you save time and energy, too. For individuals with back problems, opting for a dehumidifier with wheels is highly recommended.
Warranty
Dehumidifiers can be costly. It's just wise to look for a warranty that can protect your investment when getting a dehumidifier. Different models come with a variety of warranty terms. You may choose the warranty that you preferred the most. If you can't find any detail regarding the product's warranty, don't assume it doesn't have.
You can always ask the company or the seller about the warranty. Almost all dehumidifiers come with this benefit. If you're going to buy from physical stores, usually the warranty information is automatically disclosed.
Added Features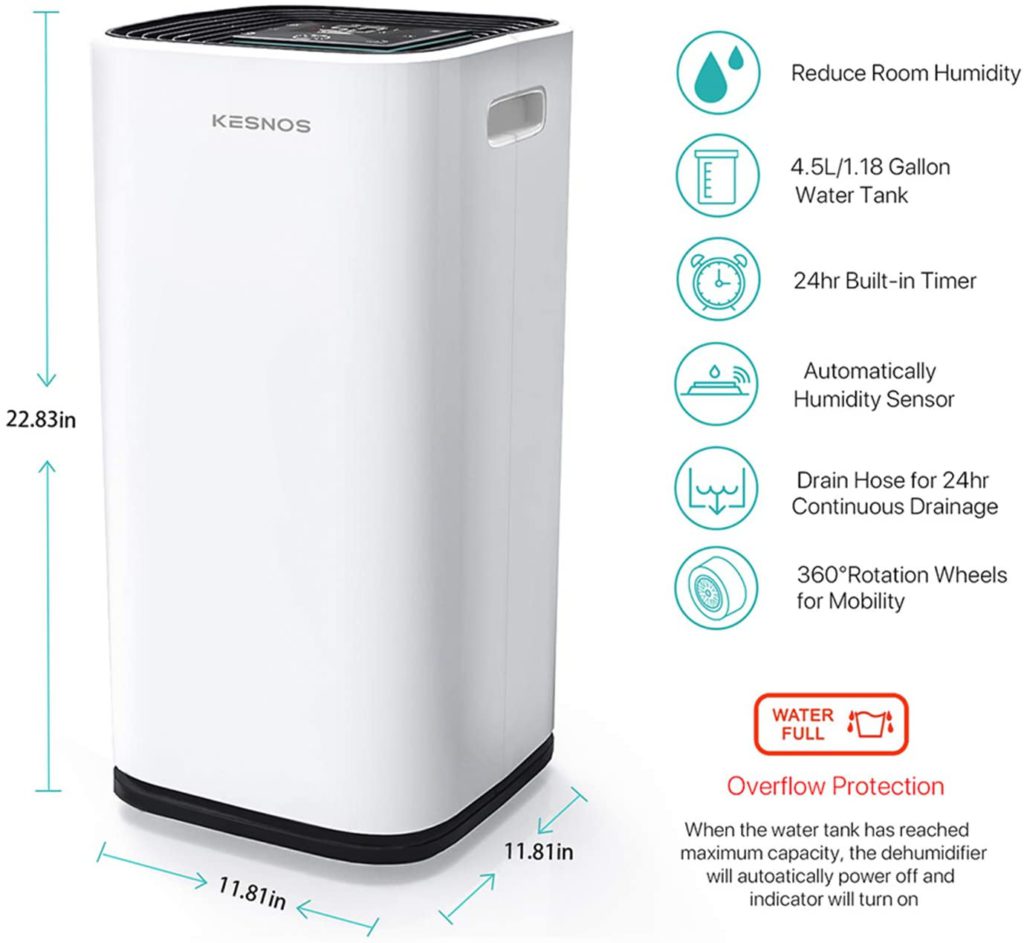 Check the features of the model you're planning to get. Product highlights and capabilities won't only make the dehumidifiers more efficient, convenient, you will also get the most of what you paid for. Therefore, when buying a dehumidifier, look for features like a defrost system or a built-in humidistat.
A defrost system, for instance, allows the dehumidifier to work on high temperatures. With this feature, the build-up of ice on the coils automatically melts. Furthermore, you may also want to check if the product you're getting come with added accessories. Added tools like cords and hoses are typically necessary for the machines to work efficiently and conveniently.
Not all models come with extra accessories. Meaning, looking for added accessories on your purchase will help you reduce costs as you won't need to buy the tools separately.
Conclusion
We hope we have provided valuable insights regarding dehumidifiers. If you're still asking what is the best commercial dehumidifier, you might want to check out our other posts about dehumidifiers. You might find the exact brand and model you're looking for in those articles. Do you find this post useful on your journey to buying the best dehumidifier? Let us know in the comment section below!
Recommended for You: What Are the Best Robot Vacuum Cleaners | Our Ultimate Automated Cleaning List Exposed!