There are a few considerations you should ponder on when finding the best buy top load washing machine. To get the right product for you, it's crucial to weigh out factors like your budget, laundry capacity, features, power consumption, and other parameters during your purchase. This buyer's guide will help you understand the importance of each point that needs to be considered for you to get the right top load washer that is perfect for your needs.
Recommended for You: Best Rated Top Loading Washing Machines | How To Find The Best Washer
Parameters for your Purchase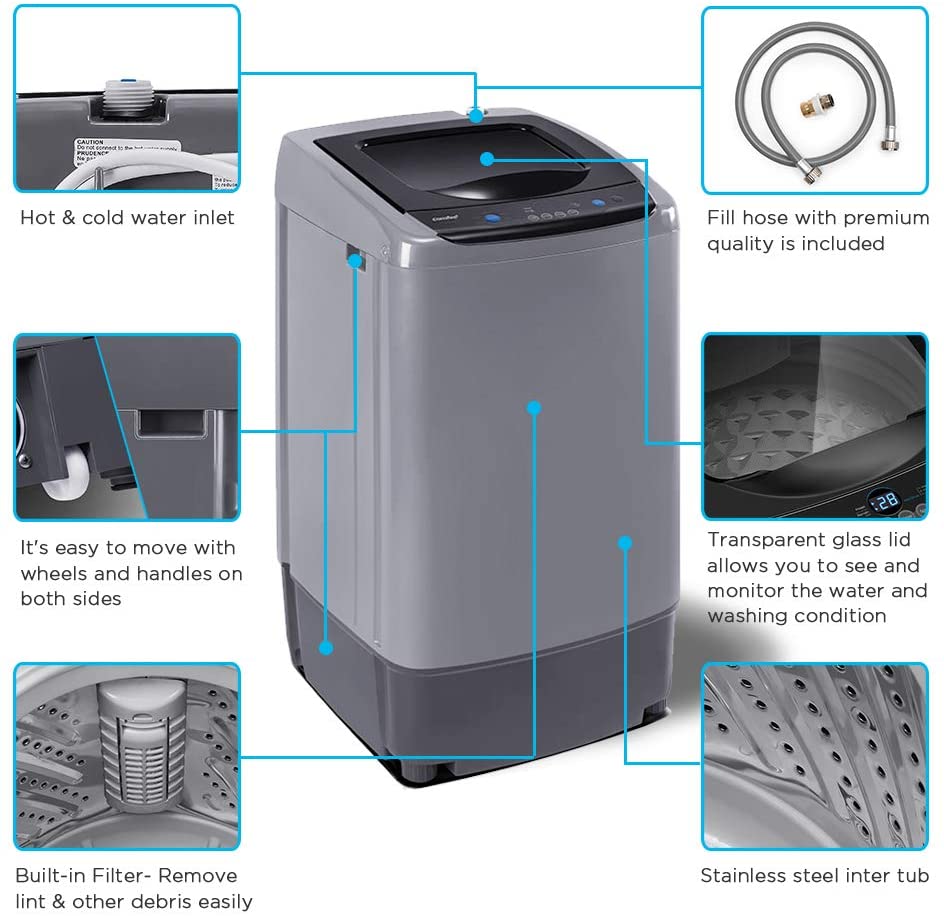 Washing Machine Size
Consumers typically choose between a top-loading washer or a front-loading type. When buying a washing machine, you must be able to know which kind of washer best fits your needs. Many people think top-loading machines offer more benefits than the other type. For instance, you won't have to bend over when using a top-loading washer. This kind of machine is also safer to use for families with small children, as they won't be able to play with the washer's controls. When talking about the size, models today vary from the bulkiest to the most compact washers.
For compact models, you can usually find washers with a width of around 24-26 inches. The standard size of these devices, however, can be between 27 to 27 ½ inches. Most of the models in the market today have similar widths whether compact or standard, although they differ in the tank capacity. Most washing machines offer capacities of between 2.8 to 5.2 cubic feet.
The best options have tanks of about 41-43 inches, and a depth of 25-27 inches. It's important that you get an approximate measurement of the area where you will store the machine before buying a model. If you're planning to place the product in the kitchen, the bathroom or the laundry room, first you must be sure that the machine will fit. Being aware of these factors will help you avoid getting the wrong washer.
Water Use
It's also important to know how much water the washer consumes before purchasing the product. You can know about the washing machine's water consumption by reading the information in the manual or by checking consumer reviews. Most top loading washers use about 15 to 30 gallons of water in every use.
Some of the factors that can affect the model's water use are the brand, laundry quantity, washer mode, settings, and so on. There are cutting edge washers today that can automatically adjust the water to the laundry weight, which is a great feature you must know about. You may also want to opt for machines that are easy to operate, especially when it comes to water use.
Some of the best models can determine how much water is needed for washing and rinsing. There are, however, washers that you can customize the water to be used for each cycle. However, these models may not always be the best choice as the amount of water varies from time to time due to several factors. Meaning, it can be hard to determine on your own the precise amount of water needed for optimum wash performance.
Top-tier washers often can automatically measure the water that will be consumed for the laundry weight in each cycle. This feature can help you save water and yet offer a satisfying washing outcome. Still, however, water consumption can vary in each washing cycle.
Where to Purchase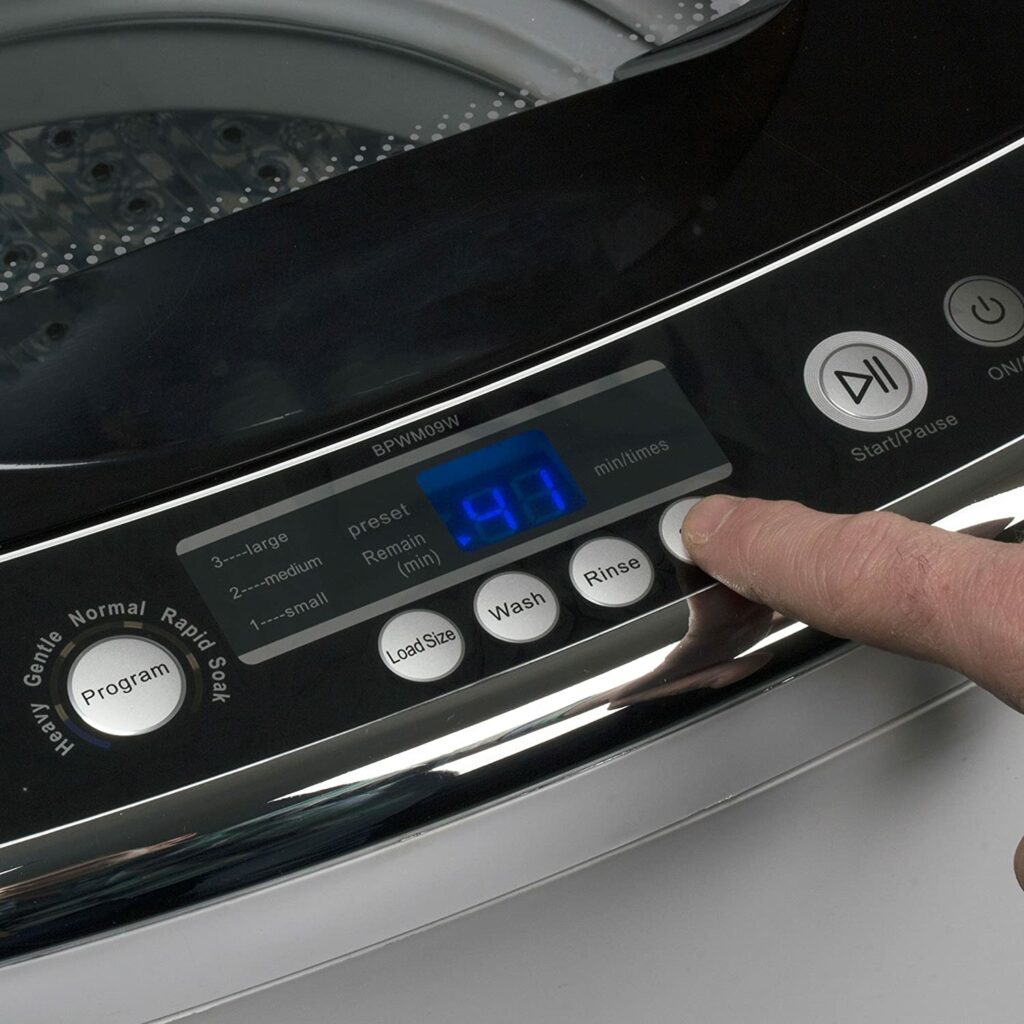 When you have decided which washing machine to buy, the next step is to know where to purchase it. There are many online platforms where you can get your washer, and it will be wise to go for a seller that offers the best deal. The cost of the machines varies depending on factors like manufacturer, machine's condition, functions, brand, features, and so on. Newer models are usually pricier than their older model counterparts. Still, you can opt for the older models depending on your needs and budget.
Most people would go for the cheaper choices that can still offer a satisfying job. But still, you can find top-tier washers at a fair price. All you have to do is look around.
Recommended for You: Think Gizmos Portable Washing Machine TG23 Twin Tub- Ultimate Compact Washer
Laundry Capacity
Models that offer larger laundry capacities are usually always the better option. You must be able to end up with the right model with the laundry capacity that is enough for you to avoid bringing your bulky laundry to the laundromat. For instance, if you have a large comforter at home, you'd want to opt for a machine that can handle the comforter size and fit inside the tub.
For instance, king-size comforters can fit tubs with 3.8 cubic feet capacity. However, the safest choice would be models with a 4.5 cubic feet capacity. Still, the tank size to go for depends on the thickness of the comforter. As the general rule of thumb, and if you're not sure about how bulky your laundry needs are, go for a model with 4.5 cubic meter capacity.
Filling up
To keep your washer in good condition for a long time, refrain from filling the tub for more than ⅔ up. Overfilling your washer can damage its motor. In addition to ruining the motors, filling up the tub past what it can handle won't also be efficient for your washing needs. Overfilling may result in soiled clothes or unsatisfying wash, as the items won't be able to spin and block the agitator. Adding too many clothes in the tub will hinder motion. Therefore, the items won't be cleaned well and will just sit in the tub.
Typically, how much you can fill the machine isn't available in the instruction manual. Thus, the safest way to keep your machine working well and your clothes clean, is to not overfill. The basic rule is to not fill past the agitator, if your machine has one, as well as avoid loading the tub too tightly. For models with impellers or plates instead of agitators, the basic rule is not to fill the tank more than ⅔ way up.
Revolutions Per Minute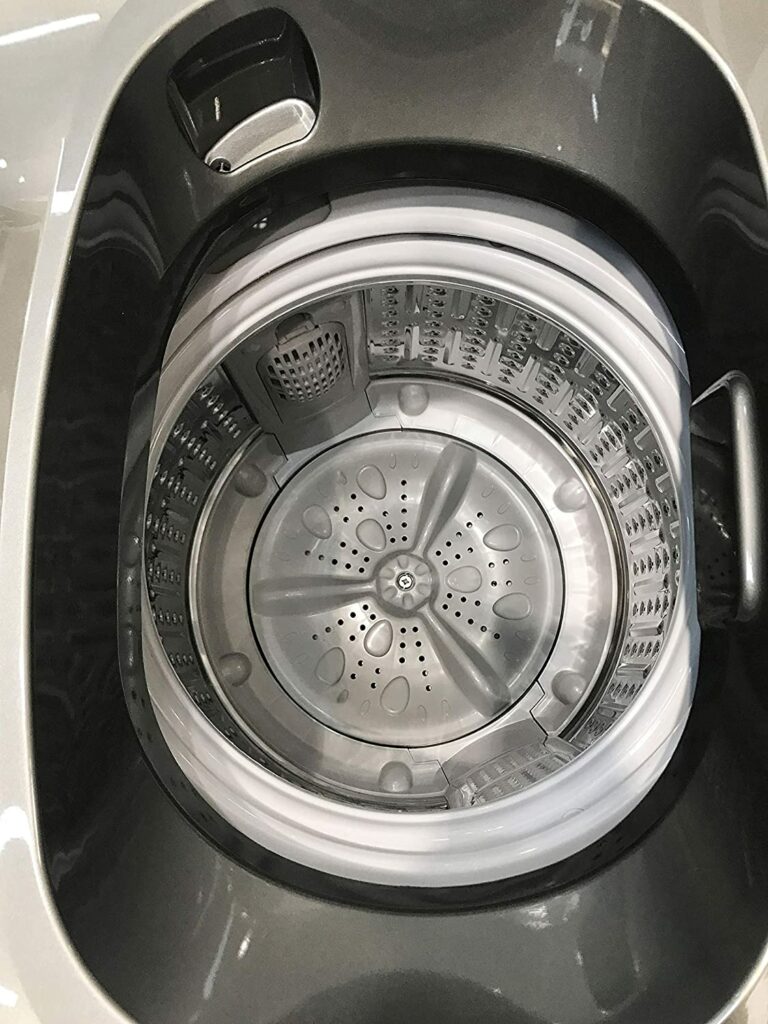 RPM or revolutions per minute is also another factor to consider when getting a washing machine. Today's models have RPM 300-1000. The higher the RPM, the faster the spin, which means it can clean clothes better but it can ruin delicate materials. When checking the model's RPM, one factor you must consider is the option to set the machine's RPM. It's usually available to washers in the market, but what you need to notice is the range of RPM options that the machine has. This way, you can set the revolution or spin level based on the items you are washing.
Ease of Use
How easy it is to operate the machine is also an important factor to consider during your purchase. While some consumers don't mind if the model is complicated to use, especially if it's equipped with advanced technologies, you must also consider the needed set-up or programming of the machine every time you use it. Some washing machines can be used straight out the box, while others need plumbing. Some washers are more advanced than others, too, which can be an advantage or a drawback depending on how technical the programming requires. The best options would be the models that are easy to operate, yet are highly efficient and better, if it's equipped with advanced techs for convenience.
Recommended for You: Panda PAN6320W Portable Machine Review | Portable Top-Loading Washing Machine
Top Load Washer Maintenance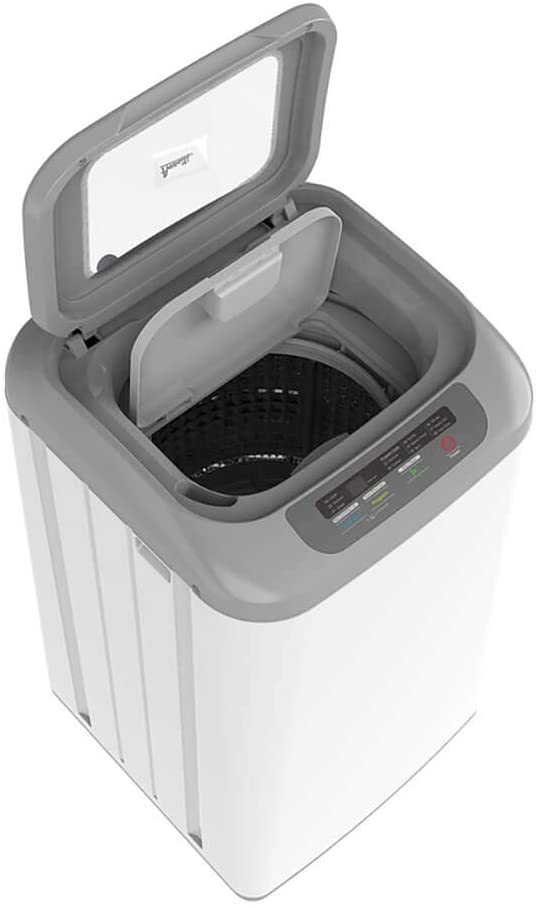 When it comes to maintenance, top-loading washing machines are easier to handle compared to front-loading models. Front-load washers tend more to have mold and mildew in contrast with top-loaders. Maintenance is still needed, however, for top load machines such as proper care to keep the model in good condition for many years.
There are steps you can do to keep your machine working well for a long time. Whether you choose a model with an impeller or agitator, you can keep the machines running great for many years.
For instance, you can perform a sanitization cycle as part of the maintenance. Manual sanitization is also an option, which you can do by using water, baking soda, and vinegar. The first step is to set the water temperature to the highest, and then add 4 ounces of baking soda and vinegar to the tub. You can also do it using 2 cups of lemon juice instead of the mentioned ingredient. If you prefer baking soda, add the ingredient to the tub and wait until it dissolves. Wait for at least 30 minutes, and repeat one more cycle if needed. You also have a choice to do the sanitation using bleach.
Wiping dry your washer every after use is also a good way for maintenance. By wiping your machine clean, you can get rid of grime, dirt, dust and other particles that can ruin the machine, cause it to rust or build bacteria. It's crucial to clean your washer regularly to keep it in good condition for a long time.
Conclusion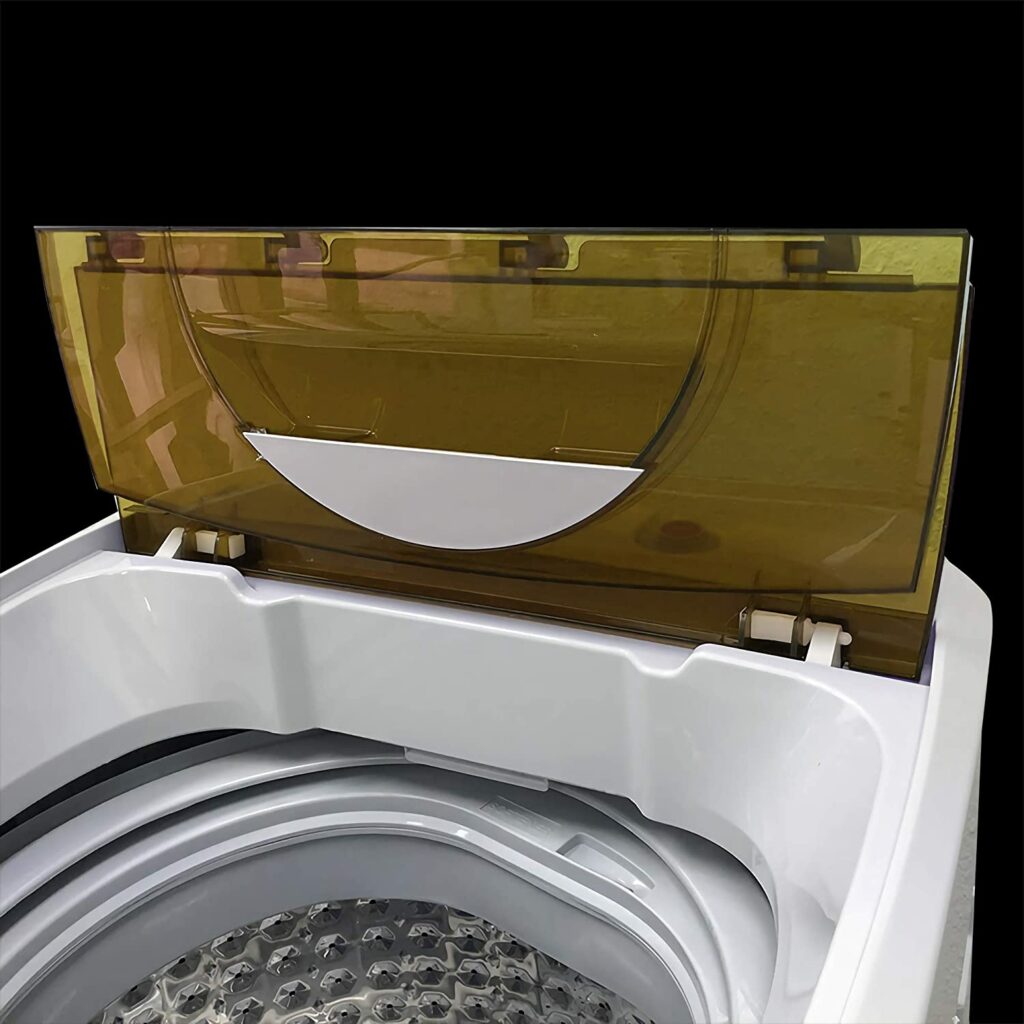 We hope you find this buyer's guide helpful regarding how to find the best buy top load washing machine for you. There are different models that you can find in the market today, and they vary in size, weight, functionality, budget, quality, and so on.
To make sure you're getting the right model for your needs, the most crucial factor to know is how much and how often you do your laundry. The area where you will place the machine is also an important parameter to include when buying a washer. If you think this post helped you know more about these products, let us know in the comment section below. We'd love to hear from you!