Best HEPA Vacuum Allergies Buying Guide
Affiliate Disclosure: I am grateful to be of service and to bring you content free of charge. In order to do this, please note that when you click links and purchase items, in most cases I receive referral commissions. Eventually, I may earn enough to buy a beer or two 🙂
If you or your children have allergies, asthma, or any other respiratory illness, the vacuum cleaner can have a significant impact on your quality of life. It shows that traditional vacuum cleaners exacerbate symptoms.
They transfer enormous amounts of allergens back into the air you breathe. A good HEPA filter vacuum cleaner can control dust mites, pet dander, pollen, and other allergens in your home.
Not only can the correct vacuum eliminate allergies and grime from your home's physical surfaces, but it can also enhance the quality of your indoor air and make it more breathable.
Vacuums, on the other hand, are not all made equal. Some may be effective at removing dirt and pet hair from carpets while also reintroducing the most harmful particles, fine particles, into the air you breathe.
We want you to have a vacuum that not only maintains your home looking great but also allows you to "clean for your health" by eliminating allergens rather than merely spreading them into the air.
Benefits of HEPA Vacuums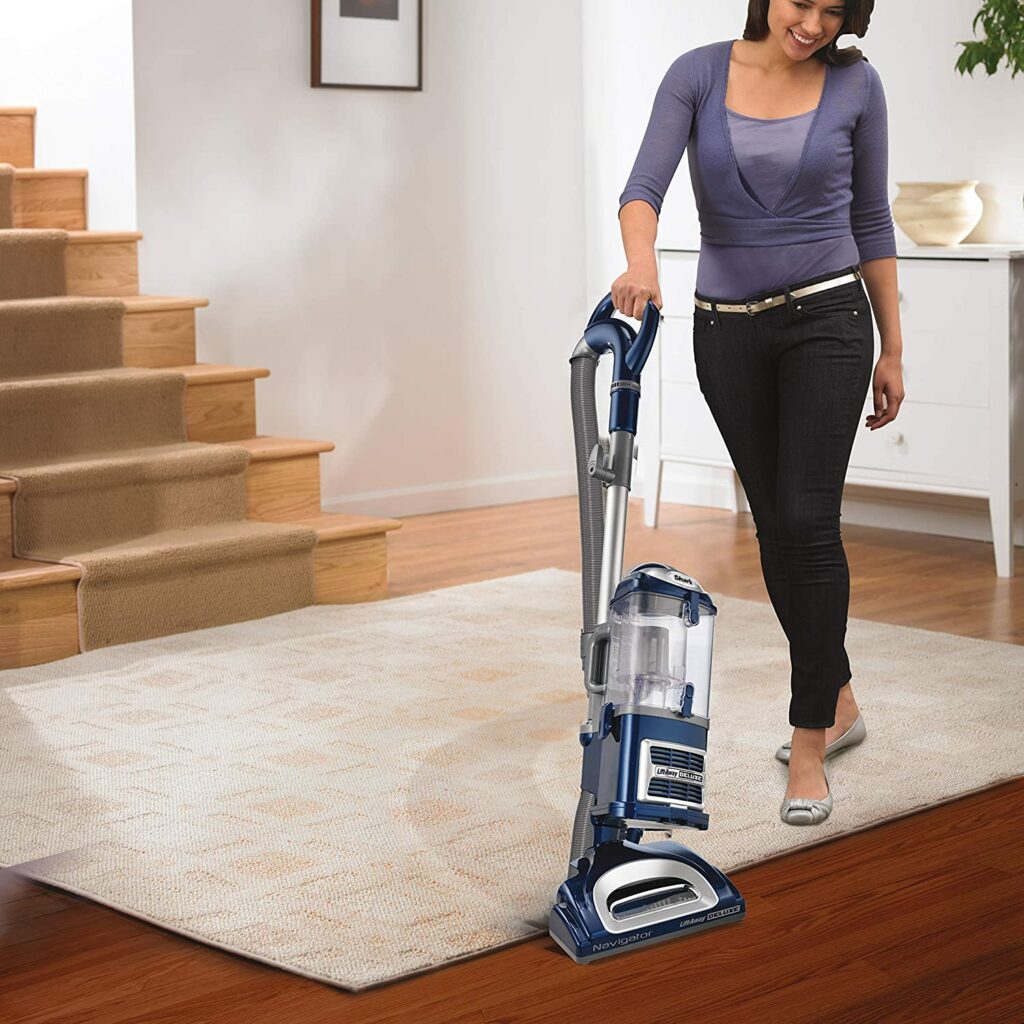 It's crucial to understand what a HEPA filter accomplishes before we look at the best vacuums with HEPA filters. The HEPA filter's job is to force air through a fiberglass mesh, as previously stated. This mesh traps dust, mold spores, pet dander, and other minute particles, preventing them from escaping.
The following are some of the advantages of using a HEPA filter:
Asthma flare-ups are less likely with this device. HEPA filters removes smoke and dust from the air, which is beneficial for asthma sufferers.
Reduces the likelihood of allergic responses. Allergies are less common when pollen, dust, and other allergens are removed from the air.
This is why a HEPA vacuum cleaner is often known as an allergy vacuum cleaner.
A HEPA filter lowers pollution in vacuum exhaust air even if you don't have allergies or asthma.
It's worth mentioning that HEPA filters are frequently available for vacuums that don't come with one by default. This may be the less expensive choice, but it's critical to select a filter that does the job correctly.
Examining test results, as well as factors like the Minimum Efficiency Reporting Value and how the model has been evaluated by purchasers, will give you a decent picture of the quality.
It's also worth noting that some manufacturers are abandoning HEPA filters in favor of other filtration techniques.
Best HEPA Vacuum Allergies Buying Guide
There are a lot of options for HEPA vacuum cleaners on the market, so how do you determine which one is suitable for you? Our HEPA Vacuum Cleaner Buying Guides help you cut through the clutter and narrow down your options. When buying a vacuum cleaner, there are a few things to keep in mind.
S-Class / HEPA Filtration vs. Standard Filtration
Which should you choose, given that filtration is such an important component of what makes a healthier sort of vacuum, well… healthy? Vacuum cleaners that use a basic filter, such as foam or polypropylene, or have no filter at all disperse allergens throughout the air you breathe.
They take up particles that have collected in the carpet or on smooth ground and reintroduce them to the air. Fine particles, such as pollen or pet dander, cannot be adequately filtered and trapped since they pass right through the system.
If you have allergies, you'll need a vacuum cleaner with an S-Class or HEPA filter that passes the strict HEPA (High-Efficiency Particulate Air) requirements in the United States. It requires removing 99.97% of all particles 0.3 millimeters and larger.
Because the filtering standards of S-Class and HEPA filters are essentially comparable, either will suffice for allergies and asthma.
Bags for filtration
In addition to filters, some vacuum cleaners are also offering "filter bags." Miele was the first of our products to move beyond the standard paper bag and into multilayer bags with many filtration stages. The AirClean filter bags are the most recent variant, with a 9-ply construction.
This bag does the majority of the filtration, even catching particles that aren't visible, thanks to each ply, or layer, being built differently. Soniclean has lately taken this a step further.
There is no HEPA filter on their upright vacuum cleaners. Instead, each is equipped with a HEPA bag. This is a step in the right direction in terms of convenience.
Vacuum Cleaners with Bags vs. Bagless Vacuum Cleaners
Bagged vacuum cleaners are often a better alternative for persons with allergies or asthma.
Bagged vacuum cleaners, on the other hand, might lose suction power as the bag fills up, so keep an eye on the dust bag change signal if you have one.
As previously established, Miele vacuum cleaners use special, high-quality filter bags with a spring-loaded mechanism that instantly shut themselves when removed.
If you want peaceful and quiet vacuum,
You can vacuum whenever you want with a quiet vacuum cleaner, without bothering your family, neighbors, or yourself. The truly silent ones are designed to fit into your daily routine: they not only allow you to vacuum without bothering others, but they also allow you to listen to music or talk on the phone while doing so.
Examine the decibel readings carefully — a reduction of 3 dB equals a 50% reduction in noise! A conventional vacuum cleaner makes roughly 78 decibels(A), whereas the quietest vacuum cleaner on the market. It takes only 68 decibels(A) – about the same as a normal conversation.
Reach
Make sure the cord is long enough for your house or business by checking the length. Also, consider all of the difficult-to-reach areas in your home and choose a vacuum cleaner that can get to them. It's crucial to consider the hose when using an upright vacuum.
This, along with the crevice tool, makes these vacuums great for sucking up dirt and debris beneath a dresser or eliminating cobwebs from corners of rooms. These uprights have a cleaning range of almost 50 feet. This can make the difference between plugging and unplugging a vacuum for each room.
Options & Attachments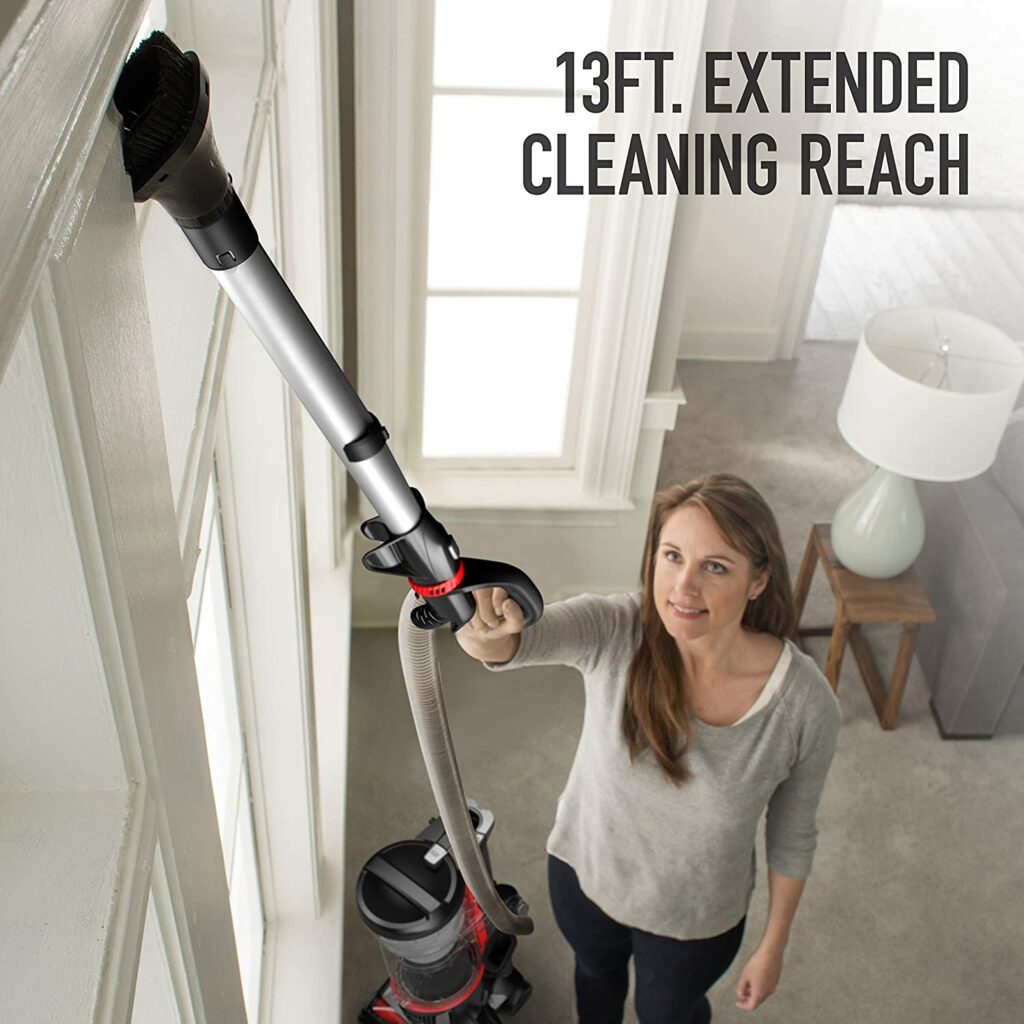 Do you want a vacuum cleaner with a headlight? Or an electrified wand that can be adjusted to allow you to use attachments such as upholstery tools and ceiling fan tools? Do you wish to transition from carpet to hardwood with ease using automated height adjustment? If you get a bagged vacuum cleaner, be sure it has a bag change indicator light since the vacuum cleaner will not perform correctly if the bag is too full.
Are you looking for a model that has accessories for cleaning above the floor? When it comes to practical, cutting-edge tools and accessories, Miele vacuum cleaners are considered industry leaders.
Different Floor Types
It's all about the nozzle when it comes to getting the greatest cleaning results on various types of floors. A motorized nozzle with a spinning brush is great for carpeted areas because it agitates the carpet pile and helps release dust and grime.
Hard floor nozzles with soft brushes are suitable for wooden and tiled floors since they are efficient while still being gentle on the floor. Both carpet and hard floor settings are available on the combination of "standard" nozzles.
Select a vacuum cleaner with a nozzle that is appropriate for the different types of flooring in your home. Combine with another nozzle if necessary.
Power
The amount of energy used by the vacuum cleaner is measured in amps or watts. If you're looking for a vacuum cleaner, don't base your decision on the amperage rating. The amount of electricity used by the motor has nothing to do with the vacuum's suction power.
The suction power is determined by the airflow and is measured in CFM or air watts, as in the case of Dyson. Furthermore, certain vacuum cleaners feature extremely powerful brush rolls.
Tips for Keeping Your Vacuum Cleaner in Good Working Order
Your vacuum cleaner works tirelessly to keep your home clean and odor-free. Vacuum cleaners are often considered an investment by most homeowners. And, like with any investment, taking adequate care of it is the greatest way to safeguard it.
There are a few things you can do to ensure that your vacuum continues to function well for many years to come. Let's take a look at seven vacuum cleaner maintenance suggestions to assist you to keep your vacuum cleaner in good working order.
1. Replace the bag on a regular basis.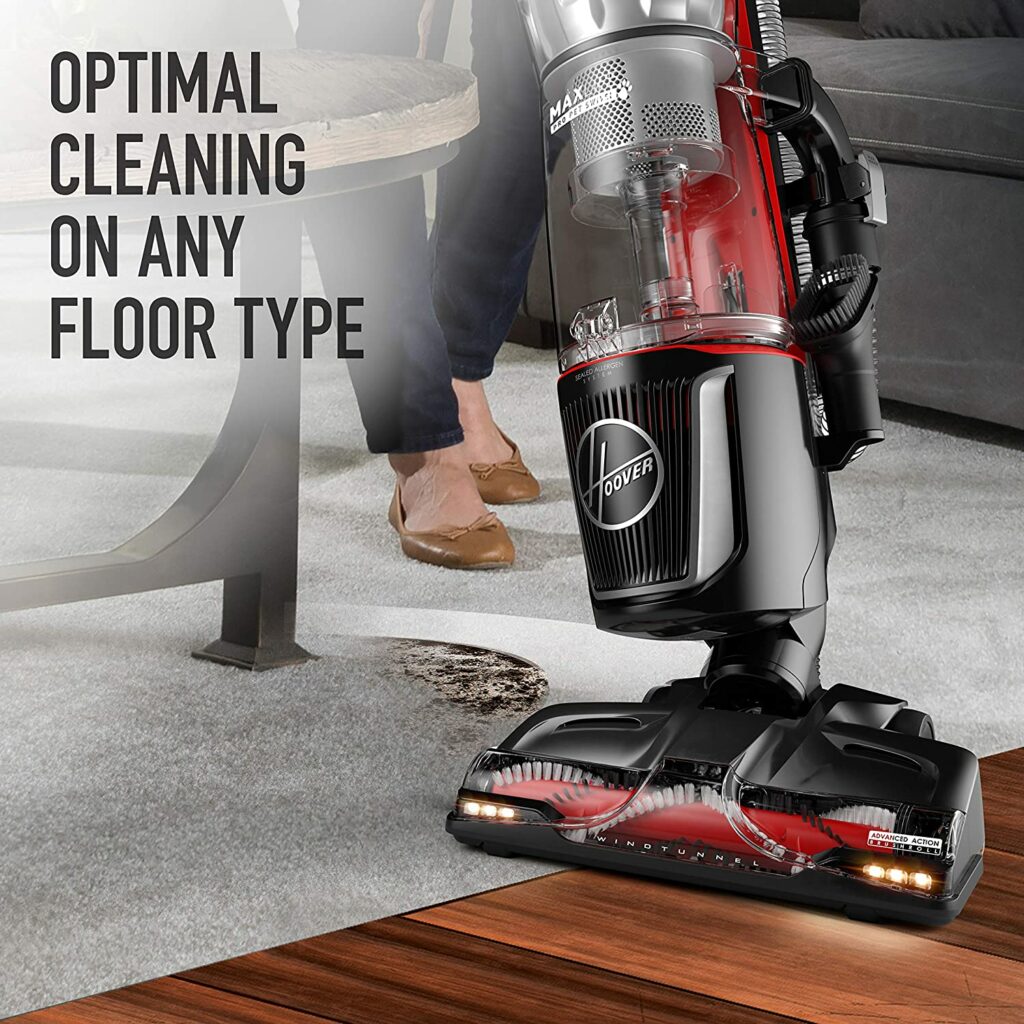 Replacing the bag on a regular basis is one of the simplest and easiest ways to keep your vacuum cleaner in good working order. Many people assume that bags only need to be replaced when they feel full.
However, to keep your machine working at its best, you'll want to replace the bag when it is about 2/3 full, not when it is completely packed with dirt.
Debris needs room to enter the bag. If there is already a large accumulation of debris inside it, there won't be room for what the vacuum cleaner picks up and it will no longer work as efficiently as it should.
2. Make Sure the Bag is Properly Attached
It sounds easy to do, but with so many different brands, models, and types of vacuum cleaners out there, attaching the bag may prove to be somewhat difficult for some people. This is especially true for those doing it for the first time.
While the method of attaching a bag will differ from model to model, one thing does remain constant — you need to make sure that the opening of the bag is securely on the nozzle. If there are hooks, holders, or clips, you'll want to firmly attach those in place as well.
3. Empty Bagless Models Often
Many bagless machines have a marker indicating when to empty the receptacle. This is helpful, but even if the debris hasn't reached this marker, it's still wise to empty the receptacle anyway.
I would suggest you empty it after every use. Don't let the dirt and debris settle within the unit. Depending on the sort of bagless unit you have, you might want to rinse the receptacle with water to make sure all of the debris is gone.
Final Thoughts
Vacuum cleaners come in a variety of shapes and sizes. It's critical that you take your time when selecting a vacuum for your home. You can ensure that you get a vacuum cleaner that meets all of your demands by using our vacuum cleaner buying guide.