There are factors you have to consider before buying a robotic lawnmower. These products can be expensive. Therefore, there are features you need to check for you to end up with the right product for your needs. There are different types of robot lawnmowers.
Different models offer varying highlights, strengths, pros as well as cons. In this section, we'll help you find the right model for you using the guide below about how to buy a robotic lawnmower. However, first, we'll discuss the reasons why you need to get a robot lawnmower.
Recommended for You: Best Robotic Lawn Mowers | High-Tech Machines for Easy Lawn Upkeep
Benefits of a Robotic Lawn Mower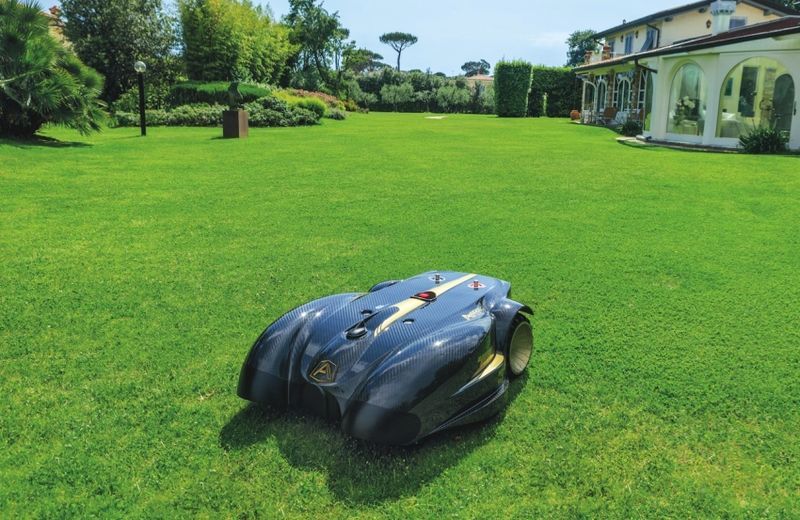 There are different kinds of lawn mower that you can find in the market. Push lawn mowers, self-propelling lawn mowers, riding mowers, or robot lawn mowers, each product type offers specific perks and inconveniences. In our opinion, if you don't have massive lawns to maintain, our best bet in this gardening tool category is lawn mower robots. These are machines with cutting edge technology that needs minimal monitoring but offers the most perks. The following reasons justify why you'd want a robotic lawn mower for your yard:
Save Time
Lawn Mower robots can help you save time as these machines work on their own. You won't need to direct or drive this type of mower unlike others, which need monitoring. Most models offer an option for scheduling the mowing time, as well as pre-programming your preferred mowing set-ups. With this benefit, you can use your time for more valuable activities while keeping your lawn trimmed at all times.
Save Energy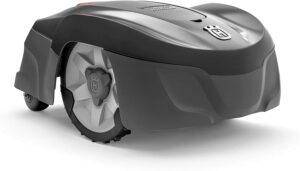 As mentioned, with robotic lawnmowers, you won't need to manually monitor it and direct its path. These machines can work on their own. If it ever needs some effort from the user, that would only be turning on the machine or setting up its programmed mowing schedules. Other than that, robot lawn mowers are easy to use. Unlike riding mowers, which you will need to drive under the sun across your lawn, robot mowers can perform its tasks remotely. Therefore, you will save a lot of energy both physically and from the power source. Some models are energy efficient, which means they make optimum use of its energy. Most robot lawn mowers are eco-friendly, too, as they don't use fuel to work.
Save Money
With robotic lawn mowers, you can save money, as you get to save time, energy, and you won't need to hire someone to do the lawn work for you. These machines might seem expensive, but in fact, purchasing one can help you save costs. Most robot lawn mowers do not need fuel, which can be more expensive than electric power sources. Many models last for many years, meaning, you can get the most of what you paid for. Opting for robotic lawnmowers is way cheaper, too, instead of hiring a gardener for your lawn upkeep. There are other reasons how getting a robot mower can help you save money. As you purchase and use one, you will discover it all.
Easy Upkeep
Robotic lawn mowers are perhaps the easiest tool to use for your yard upkeep. It needs minimal monitoring, some models can be connected to Ai, you can as well set up your mowing preferences and so much more. Many robot mowers can be controlled via voice commands, which is highly convenient. Most models are app-integrated as well, which means you can control the machines with just the tip of your fingers. With robotic lawn mowers, you can have a nicely trimmed lawn without a sweat.
Recommended for You: Husqvarna Automower 310 Review | Smart Robot Mower for Easy Lawn Upkeep
Factors to Consider When Getting a Lawn Mower Robot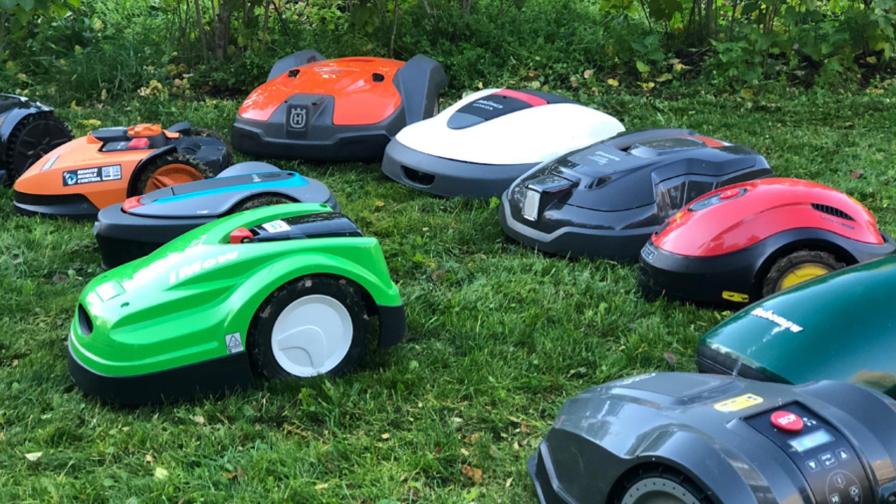 Robotic lawnmowers, although they work similarly, these machines still vary from each other. To make sure you're getting the right product, it's important to know the features to check during your purchase. Below is a guide discussing the crucial factors when buying a robotic lawnmower.
Size of the Lawn
Determine the size of your lawn mower before buying a robotic lawnmower. Lawn size is one of the most important factors to weigh out when you purchase a robotic lawnmower. The robot you'll get must have the strengths to fit the needs of the size of your lawn. To know this, some factors determine its capability to handle a lawn size. For instance, the battery life and the power source of the robot you're getting should be long enough to complete its lawn tasks. Robots in entry-level can tackle about 400 square feet lawns, while more powerful models can work on lawns of up to 3000 square feet.
Lawnmowers for large areas typically have more powerful machines and bigger batteries. There are robots with smaller batteries that can work for large lawns, however, these models might require more frequent recharging. On the other hand, robots with big batteries could be costly. However, opting for models with larger batteries can help you save you time, and these robot mowers are typically more durable.
Battery Life and Durability
Another factor to weigh out when you purchase a robot lawn mower is its battery life and durability. The mower's battery life span must be lasting enough so it can complete its lawn tasks in one or two charging periods. The battery life of a robot mower can be from 60 minutes to 145 minutes, depending on the model. If you're maintaining a large lawn, it's recommended you consider getting a machine that has the longest run time.
You can find models that can tackle about 0.4 acres to 1 acre of land. Another factor to be considered is the battery quality of the robot lawnmower you're buying. Not all batteries have the same durability. Some are better than others depending on the materials. However, there are times that you won't find information about the materials of the battery on the seller's page. The way to know about it is by researching consumer's feedback. 
Safety Features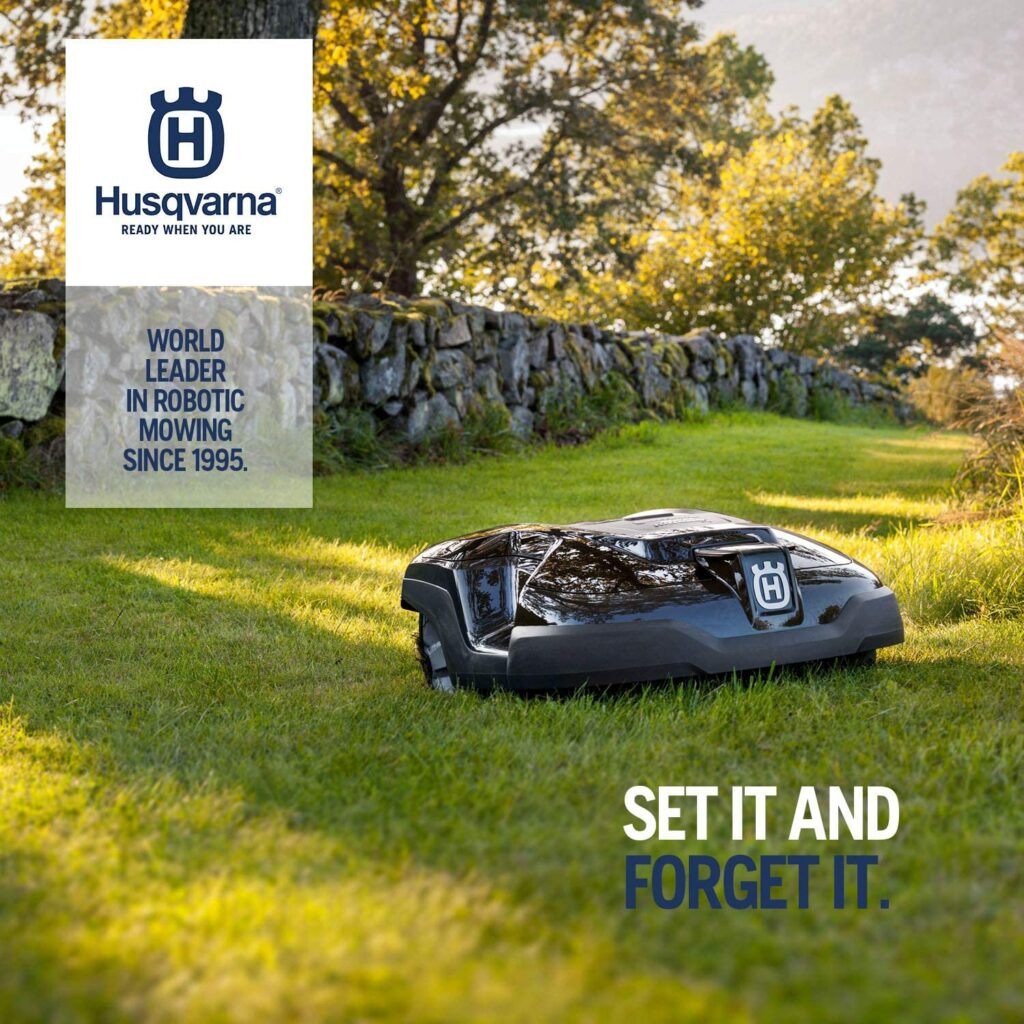 The robotic lawn mower's safety features is another important factor to consider on your purchase. These products work on their own. Therefore, it's crucial to be sure about its safety of use around pets, children, or obstacles on its way. Many robotic mowers have sensors, which allow them to determine what's near them and to stop motion in case it encounters an obstacle.
The blades of these robots stop working when it encounters an obstacle. Most robots have well-tucked blades underneath the units. This design prevents accidents in case a pet or a kid touches or gets close to the machine. However, safety features vary from model to model. When buying a robot lawnmower, make sure to check these features to prevent accidents.
Options for Control
Many robotic lawnmowers boast controls, which allow you to adjust the machine's cutting height, mowing hours, mowing programs, and more. In most models, you can set-up your preferred settings using the control panel or an app that you can control using a smartphone.
These features offer convenience, as well as improve the mower's efficiency. Some robot mowers can be connected to a mobile app that you can use to control the machine. Using the app, you can access the mower's progress, as well as turn on/off, park, control the robot's path, and more. 
Weather Proof
Not all robot lawn mowers can withstand any kind of weather. If you're planning to get one, it's suggested you get a mode that's weatherproof. The mower you'd want to purchase must be able to work no matter what's the weather condition whether it's hot, or raining. However, during extreme weather like snow or typhoons, manufacturers suggest keeping the mowers safe and cancel their mowing tasks.
Many robot mower models can stand any weather, but it's still best to keep it safe during rough conditions. It's still best to check if the robot you're getting is weatherproof. This way you can optimize the use of the mower, and proceed to work on your lawn despite any weather. 
Recommended for You: Worx Robotic Mower Landroid WR150 Review | Smart and Precise Robot Lawn Mower
Obstacles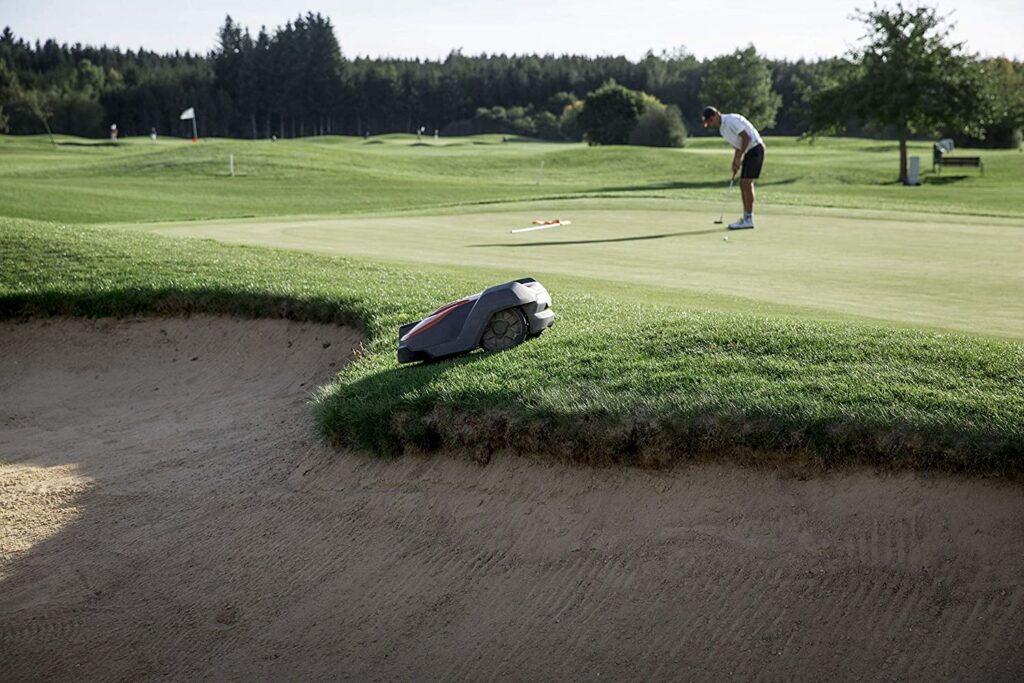 Many robot lawn mowers can tackle any type of land of different size and obstacles. When buying a robotic mower, check if the model you're getting can accurately move around obstacles such as flower beds and trees. Most robotic lawn mowers can navigate well around lawns due to the sensors equipped with the machines.
Some models can be programmed after it maps a lawn, which allows it to determine no-go zones. For other lawnmower robots that cannot map areas or get pre-programmed, you can install barricades like wires at no-go zones. It might sound a tedious task, but you will only have to do it once until the robot identifies the obstacles on your lawn.
Security
Check if the product has security features when you purchase a robotic lawnmower. You will find models with pin code locks and alarm features. There are products with GPS trackers as well, and automatic blacklist mode in case the mower gets stolen.
Security features are important factors to consider when you buy these machines as robot mowers wander off in open areas without being monitored. Many models are equipped with safety highlights so you can feel safe that your investment is protected.
Versatility
Another factor to consider when purchasing a robotic lawn mower is its versatility and ability to navigate through complex gardens. There are models, however, that are only good for small and simple lawns. Still, you can find robot mowers with great navigation.
If ever you find a product that doesn't offer the best navigation abilities, you can make use of guide wires to help it determine the obstacles on your lawn. Most robotic lawn mowers can detect the guidewires and follow the same path from its mowing work.
Conclusion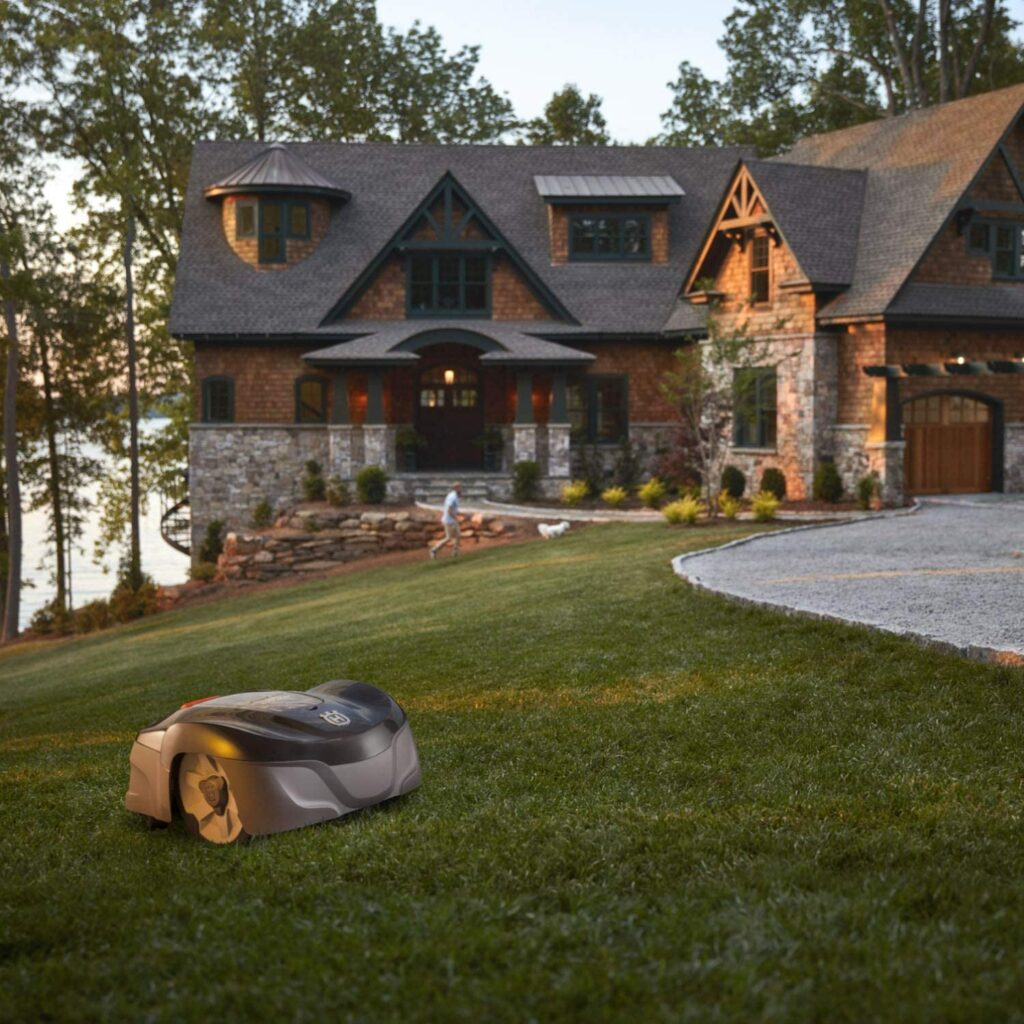 Now that you've learned about the factors to consider on how to buy a robotic lawn mower, you're now a step nearer to finding the right model for you. You may use this guide to make sure you're getting the mower for your needs. If you think we have provided valuable information regarding robotic lawn mowers, let us know in the comment section below. We'd love to hear from you!
Recommended for You: Best Riding Lawn Mower for Rough Terrain | Powerful Machines for Easy Lawn Upkeep