For people who have businesses like a hotel, a restaurant, or a janitorial service, one cleaning tool is a must-have: a commercial vacuum cleaner. It's essential to keep customers satisfied and impressed by keeping places like these tidy and sparkling. Thus, an efficient vacuum cleaner is a crucial part of a cleaning system that works.
One of the primary keys to help you achieve such goals is to get tools that support your objective. Getting the right vacuum cleaner can be a tricky task, especially if you don't know enough information about these products. Thus, for this kind of dilemma, we can help you avoid getting the wrong vacuum cleaner for your business. This section offers you all the details you need to know before you purchase a commercial vacuum.
What's the difference Between a commercial vacuum with a regular vacuum cleaner?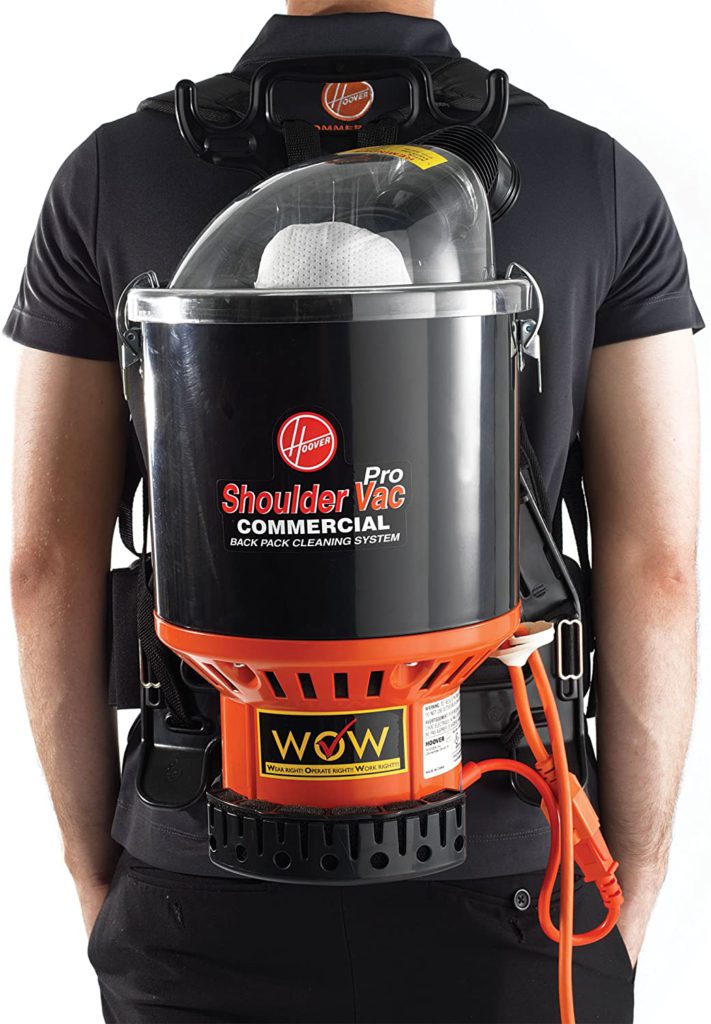 Mainly, the difference between a commercial vacuum and a regular vac is how often you use them. Commercial vacuums are used a lot more often than a home vac. For most people, residential vacuum cleaners are needed every once or twice a week. Compared to commercial vacs that are typically used every day to clean large areas.
Meaning, durability plays the most crucial role when choosing the right product. A vacuum cleaner must be long-lasting and can do heavy-duty tasks. It would also be an advantage if you'd be able to get a vacuum cleaner that's not only efficient when it comes to cleaning but is also versatile.
If you fail to consider these factors when buying the product, you might end up wasting money and energy. Getting the right vacuum cleaner must not be taken lightly, especially if it's your business that's at stake. Now that you know what makes a commercial vacuum, the next step is to understand which features to weigh out to make sure you're getting the product of your needs.
Recommended for you Best Commercial Vacuum Cleaners For Heavy Duty Professional Jobs | Efficient and Powerful Vacuum Cleaners You Need to Know
What to Consider When Getting a Vacuum cleaner
First, know the purpose of why you're getting a vacuum cleaner. Where are you going to use your commercial vac and how often are you going to need it. For big businesses that do a lot of cleaning like a janitorial service, you will probably be going to use the vacuum several times a day, and all-throughout working hours. In cases like this, durability is an essential feature you should look upon the product you're getting.
You don't want to make the wrong investment and end up buying another vacuum cleaner after just a couple of months using the product. There are more points you might want to consider before getting a commercial vacuum which we'll talk about below.
Bag
Commercial vacs either come with a bag or are bagless. Whatever you choose, the more critical factor is the size of the bag. Because you're going to use it for your business, you will likely collect a ton of dirt, so your bag size must have space enough to hold all the dust.
There's also a difference between a bagless and bagged vacuum. When you get a commercial vac with a bag, it means you will have to invest buying and replacing the bags regularly, while bagless vacuum cleaners, don't require frequent bag disposal. Although vacs without bags have filters, you need to maintain and replace, every once in a while.
On the other hand, vacuums with bags are less messy to empty. You can make sure that the dust and dirt collected will remain inside the bags as you dispose of the collected trash. For bagged vacs, it's typically messier to empty the dirt contents. So when choosing between a bagless commercial vac and a bagged vacuum cleaner, it depends on which will be more comfortable and more practical for you.
Filtration System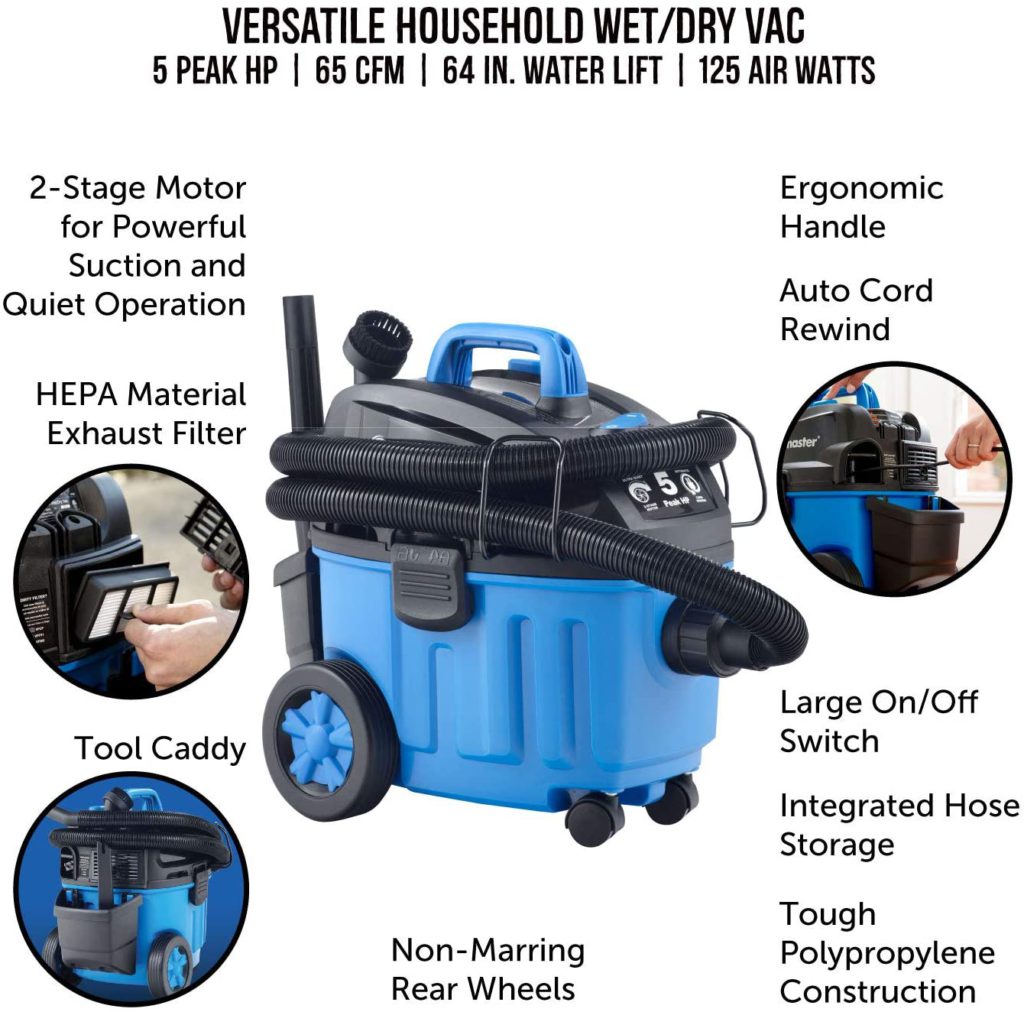 If you're familiar with HEPA or High-Efficiency Particulate Air, also known as High-Efficiency Particulate Arrestance, we'd recommend you get a vacuum with this type of filter. All vacuum cleaners have a filtration system, but not all are equipped with HEPA. Some vacuums have mesh or multiple-screen for the filters; these filters can't trap allergens.
HEPA filters can keep allergens, dust mites, spores, or molds, as small as 0.3 microns. It's especially useful for people with allergies. If your goal is to provide quality cleaning, you must know that some of your customers or clients may have allergies or asthma. Thus, if you aim for total cleaning of your space, business, or the service you provide, getting a commercial vac with HEPA filters can help with that.
Besides, the price difference between a vac with a HEPA filter and a regular filter doesn't vary that much. It's a practical move to get a better vacuum that can perform total cleaning.
Height Adjustable
Height adjustment feature among vacuums is especially useful when shifting from cleaning different surfaces. Specifically, when cleaning carpets. Carpeted floors vary on the thickness of the pile. Commercial vacs usually provide an option for adjusting height so that it can adjust to the carpet's pile and height.
Some vacuums have automatic height adjustment, while others you can control manually. We prefer the commercial vacuum with automatic height adjustment, as it can save you time and effort. However, typically these vacs are more expensive than those you can control the height manually.
Recommended for you Shark Rotator Professional Lift-Away Vacuum NV501 Review | 2-in-1 Powerful Vacuum for your Home or Business
Attachment Tools
It would be unusual to find a commercial vac with no attachment accessories or have built-in tools. The most important tool to look for when getting a commercial vacuum is the attachment for cleaning hard floors. Sometimes, you will have to deal with delicate hard floors. Thus, the right cleaning tool you will attach to the vacuum head, or you will use should support hard floor cleaning.
Usually, commercial vacs come with additional accessories like a crevice tool, brush tool, upholstery, or extension wand. It's always the best decision to go with commercial vacuums that have these added accessories.
Hard Floor Cleaning
Here's the thing: not all vacuum cleaners work well on hard floors. Hard floors can be delicate. Thus, choosing the right vac that can keep this kind of flooring clean yet dent-free is a critical move. When choosing a commercial vac, make sure it has features for efficient hard floor cleaning.
Usually, great options are the vacuums with attachments, supporting this kind of cleaning task. Often, upright vacuum cleaners work well on hard floors. Still, you have to make sure it has a feature for that task.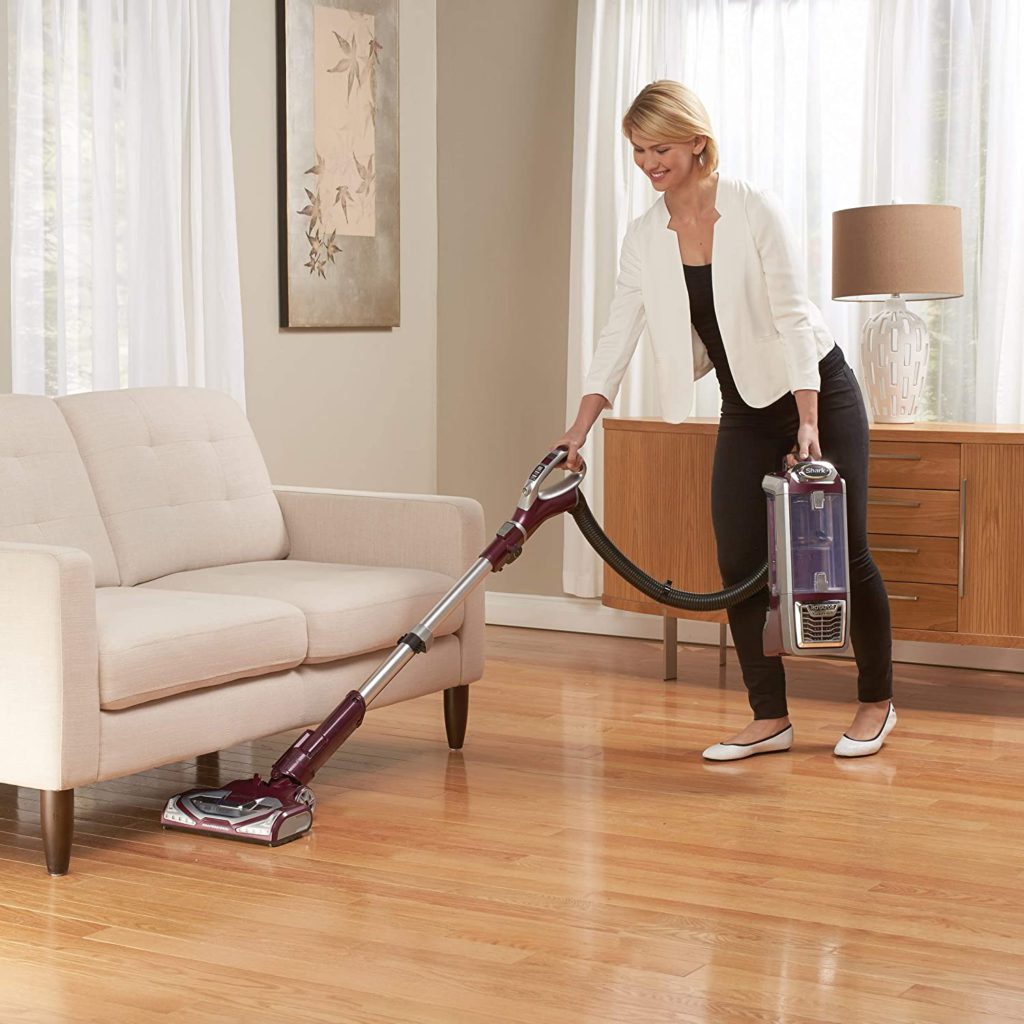 Roller Brush
You will likely deal with different surface types when cleaning large areas. Especially if you have a janitorial business or you run a hotel, you'd surely going to clean various kinds of flooring. That's where the role of a roller brush comes when using a vacuum for cleaning. You'd want a commercial vac with a roller brush that you can turn on and off. Otherwise, you will have a hard time picking up dirt.
A brush roll you can't control will likely scatter debris if you're cleaning hard surfaces. Some roller brush has varying power levels. The roller brush may be powered by suction or by a motor. It depends on your needs, and the surfaces you usually deal with, when choosing between these types of a roller brush.
Cord Length
Cord length can be easily overlooked when buying a commercial vacuum. When, in fact, it's one of the most important factors to consider when purchasing the product. We recommend you get a vacuum with a cord long enough that can allow you to move around and clean areas without needing an extension cord.
The standard length of cables for commercial vacs is 30-45 feet. However, if you know you will clean vast spaces, you may want to opt for cords that are longer. You will find commercial vacs with power cords of about 50 feet. There are also cordless vacuum cleaners, which eliminates this factor when getting a vacuum. However, most of the time, corded vacs offer more suction power than cordless vacuums. 
Recommended for you Hoover Commercial Lightweight Backpack Vacuum C2401 Review| Why We Think It Could Be the Best Backpack Vacuum Cleaner
Hose Size
You will be vacuuming loads of dust and dirt. Thus, the hose diameter is an important factor you should look for a commercial vac. The bigger the hose diameter, the faster and better you will collect debris. Most vacuum hose diameters are around 2 inches, but you would want something a bit more significant than that. About ¾ of an inch and above would be the right choice for a hose diameter for a commercial vacuum.
Noise
You'll want a quiet vacuum cleaner, especially if you're going to clean establishments like offices or hotels. You don't want to disturb other people while cleaning or limit your time for cleaning just because the vacuum cleaner you have produces unbearable noise. So make sure you get a commercial vac with a low noise level, so you can freely do your job anytime you want.
Conclusion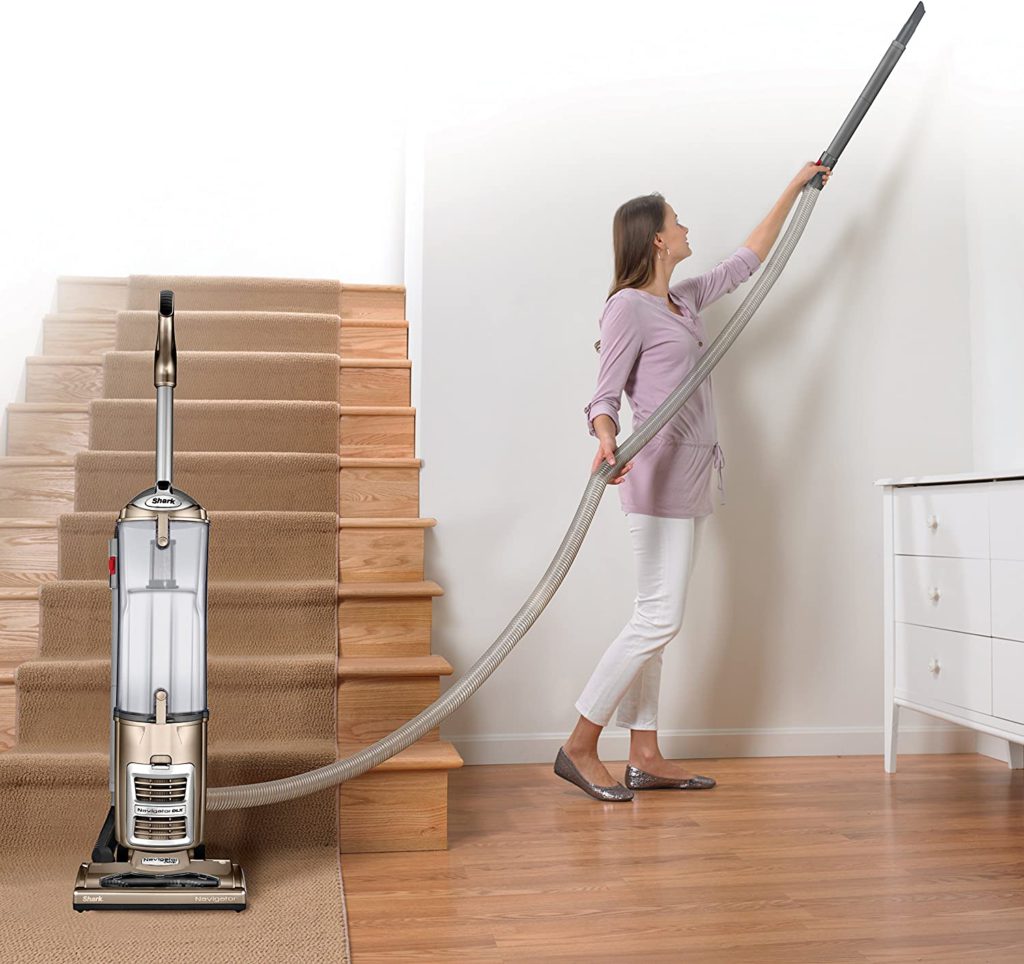 We hope you have learned a couple of important details about commercial vacuum cleaners. Deciding which product to get can either make or break the money you invested in the vacuum you choose. Commercial vacuums are not cheap. Because they are powerful and durable, typically, these vacuum types are more expensive than other vacs.
Therefore, when buying a commercial vacuum cleaner, don't forget to consider these points we've provided. These factors will help you get the product that suits your needs.
Do you think this article offered useful information when getting a commercial vac? Do you have other topics you want us to write? Let us know in the comment section below. We'd love to hear from you!
Recommended for you Best Wet Dry Handheld Cordless Vacuum Cleaners | Clean Any Type of Mess with These Handheld Vacuums