If you're looking for a riding lawn mower that's powerful and that you can get at a fair price, you want to consider getting a Husqvarna Z242F Mower. Keeping your lawns presentable especially if you have a vast property can be a challenging task.
However, if you have the right tools for this task, not only that you can maintain your lawns easily but it can be fun, too. These tractors can help you save a lot of time and energy for maintaining large grassy lands.
However, to make sure you won't regret and make mistakes on getting the wrong mower, you must first learn as many details that you can about the tractor to make the most of your purchase. Now if you're thinking of getting a riding lawn mower, this post is for you. Check out the details about the Husqvarna Z242F and know if this is the product for your needs.
Recommended for You: Best Riding Lawn Mowers For The Money | Bang for the Buck Tractors for Maintaining Your Lawns
Summary of Features: Husqvarna Z242F Mower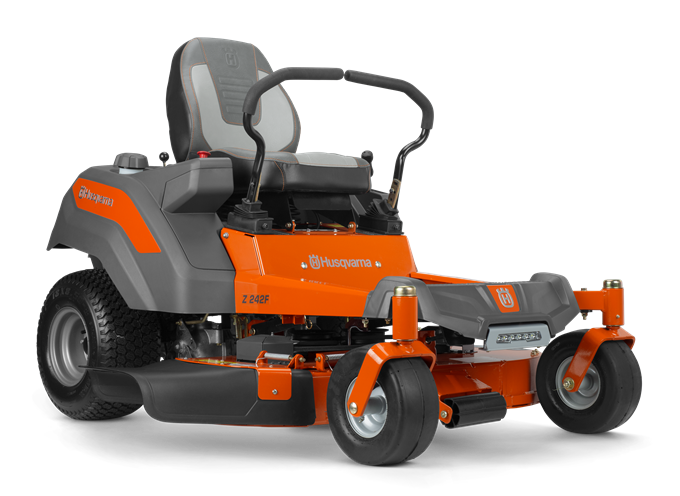 18 HP Kawasaki Engine. With an 18 HP Kawasaki Engine, this riding lawn mower provides reliable startups and a fast engine.
Hydrostatic. Being hydrostatic allows the mower to still work despite varying cutting conditions.
No-maintenance transmission. You will not have to worry about the maintenance of the mower's transmission, which is a great help to your peace of mind, especially when buying or investing in this type of machine.
Park brake system. The Husqvarna Z242F is equipped with a patent-pending brake system, which automatically activates or deactivates when you move the steering levers outward or inward.
ClearCut 42-inch deck. The 42-inch cutting width of the ClearCut deck provides efficient, sharp, and precise cutting as well as a good cutting coverage.
Max speed of 6.5 MPH. With a speed of 6.5 MPH of the blades, you can complete your lawn tasks fast.
Superior air-flow. The mower's super airflow leads to consistent cutting of the blades.
High-performance blades. The blades of the Husqvarna Z242F are sharp, fast, and precise, which means easy cutting and quicker completion of your tasks.
Clippings can be discharged, mulched, or bagged. You can discharge, mulch, or bag the clippings with the Husqvarna Z242F. Although the mulching kit and bagger attachment are sold separately.
Husqvarna Z242F Review
The Husqvarna Z242F boasts many highlights for a riding lawn mower that you can get at a fair price. First, let's talk about design. This tractor is compact with dimensions 75 x 41.5 x 34.48 inches. The leather seat is comfy, and being a zero-turn tractor, you will have all the freedom for great legroom. The height of the riding lawn mower is just enough for easy stepping through to the driver seat.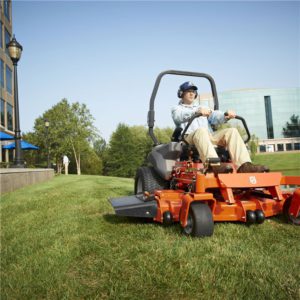 With a powerful 18 HP Kawasaki Engine, this riding lawn mower cuts through grass easily and it can complete its yard tasks fast. You will also love the fact that's because of a top-quality engine, you can rely on this tractor for easy start-ups. The Husqvarna Z242F is hydrostatic and needs no maintenance for its transmission. Being hydrostatic means and a well-built transmission, this tractor can work on various cutting conditions.
Another notable highlight of this tractor is its unique patent-pending brake system. The brakes are automatic, which you can control by turning the steering levers inward or outward. This feature doesn't only support optimum control in driving, but also the machine's safety for use.
The Husqvarna Z242F is equipped with a ClearCut deck with a 42-inch cutting width. This width is a good cutting coverage for you to work on a large area and therefore, completing your lawn maintaining tasks quickly, too. The cutting width doesn't only cover a good amount of space, but the machine's blades are fast as well. The max speed of the blades is 6.5 MPH, which is quick enough, leading to faster task completion.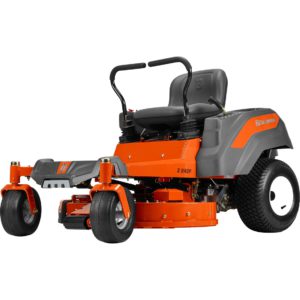 The Husqvarna Z242F is also equipped with a superior air-flow technology, which allows the tractor to be consistent in the quality and speed of its cutting. With this riding lawn mower, the clippings can be mulched or bagged, although the kits and bags are sold separately. There are many perks, features, and highlights that you will love about this tractor. Powerful, compact, and efficient; sounds like it's a perfect tractor for your lawn.
However, it may not be the best riding lawn mower for sloped terrains. If you have a hilly property, you may want to consider other models.
The Husqvarna Z242F is an excellent option for people on a budget. You can have a durable, long-lasting riding lawn mower with this without breaking the bank. It has a powerful engine, fast and precise blades, and it's easy to operate, too. Husqvarna is a reliable brand for mowers, and the Husqvarna Z242F is not an exemption.
Overall, we'll say this model is one of the best tractors out there both due to its price and efficiency. Although it's not the most advanced or the most powerful riding lawn mower, it can do the job pretty well and efficiently without you needing to spend too much on this kind of product.
Recommended for You: Husqvarna YTH18542 Mower Review | Compact Yet Powerful Tractor for your Lawn
Who Needs the Husqvarna Z242F?
Large lawns. If you need to maintain a large grassy lawn, a riding lawn mower is probably the product you need to make your life easier. Although there are many other models out there, we're particularly recommending the Husqvarna Z242F due to its price. Riding lawn mowers are typically expensive, but this model is one of the few tractors that you can get without needing to break the bank. When you weigh out the perks and features of this tractor and compare it to the product's cost, you will know that this tractor is worth every cent.
Limited park space or a storage area. The Husqvarna Z242F is a compact model that you can easily find and allot a space for its parking. Compact riding lawn mowers are a better option than the bigger ones for a couple of reasons. One given reason is you will not have to worry about where to keep it if you have limited space. Another reason is smaller-built models are usually cheaper than the bulky ones. You will also find it safe and easy to use.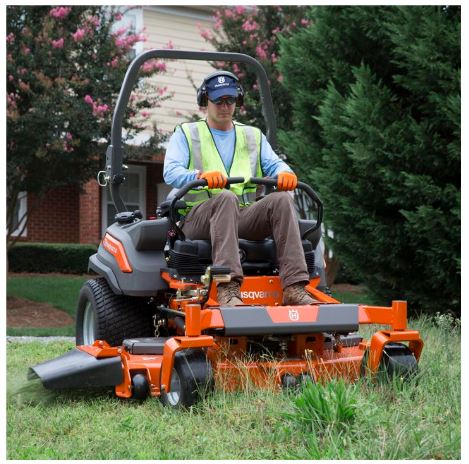 Time-saver. With sharp, fast, and large cutting deck as well as blades, the Husqvarna Z242F can help you complete your lawn-maintaining tasks fast. The model has a 42-inch cutting width and a ClearCut deck, which all contribute to the machine's efficiency. The model also has other features like its superior airflow and hydrostatic transmission, which allows it to work efficiently despite different cutting conditions.
Farms. If you have a farm and large lands to maintain, you will love the Husqvarna Z242F. Of course, you can opt for other riding lawn mowers. However, this is a special model with multiple perks that also has a good price range. If you're on a tight budget and you're looking for a mower that can help you make your life easier, this model is an excellent option.
Powerful machine. With a powerful 18 HP Kawasaki engine, you can rely on this riding lawn mower to do its job. 18 HP is powerful enough to easily and efficiently cut through lawns. Whether you will have to work on thick and tall bushes, or just maintain your grass spaces nicely and easily, the Husqvarna Z242F can help you with that. With this model, you can maintain your lawns for a long time with its durable, top-quality machine.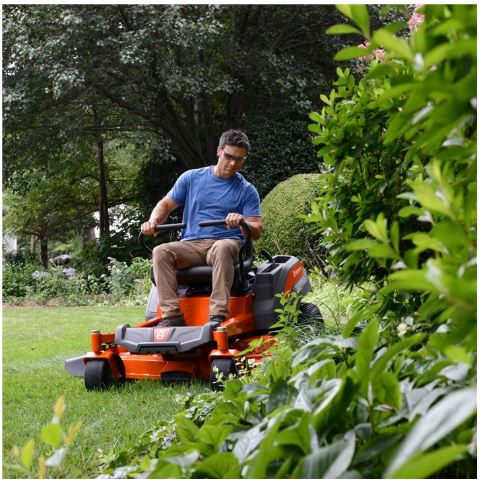 Budget-conscious. The Husqvarna Z242F is one of the few riding lawn mowers that you can get at a fair price. Tractors can cost a lot, and they can be quite an investment. With Husqvarna Z242F, however, you can get the same perks that you can get from the expensive models at a cost that can fit your budget. This model offers power, efficiency, and speed at a price tag that won't cost you an arm and a leg.
Large fuel tank. The Husqvarna Z242F may look compact but it has a relatively large fuel tank for its small built. With 3 gallons of fuel capacity, you will not have to worry about running out on gas while you're using the tractor. It's a crucial and important feature you must consider especially if you have large areas to maintain.
You don't want to run out of fuel in the middle of your task and find yourself having to walk far just to refill your gas tank. Thus, we'd say this is a great highlight about the Husqvarna Z242F, knowing its body is small and compact.
Husqvarna Z242F Specs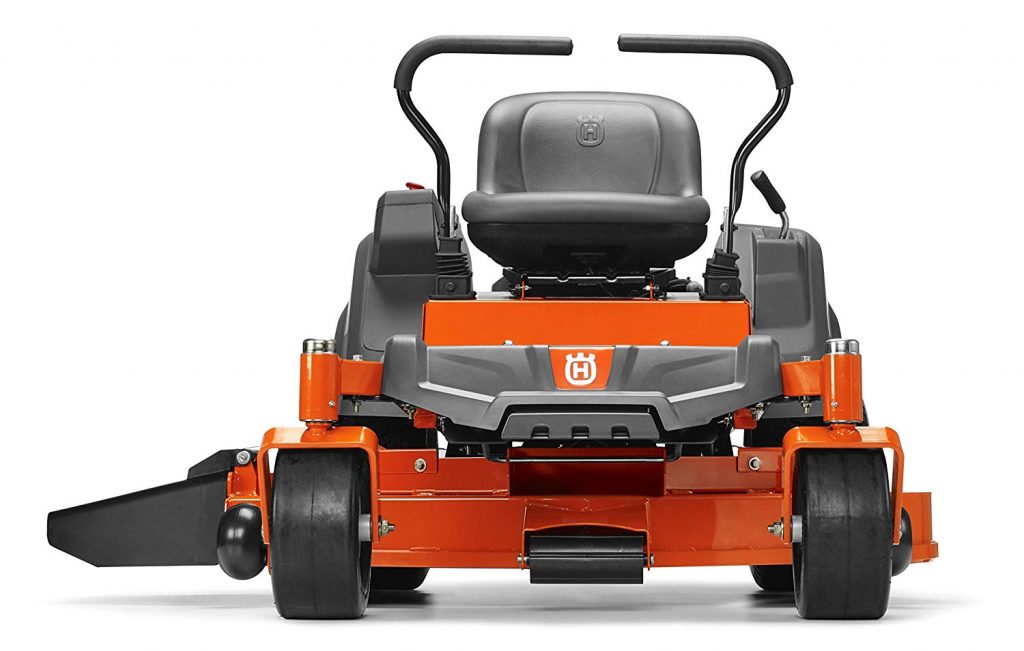 18 HP Kawasaki engine
Max speed of 6.5 MPH
Hydrostatic
No-maintenance transmission
A patent-pending park brake system
ClearCut deck
42-inch cut width
Better bagging
Deep deck design
Superior air-flow
High-performance blades
Clippings can be discharged, mulched or bagged
Recommended for You: Garden Leaf Blower & Vacuum Buyers Guide
Below are the Pros and Cons of Husqvarna Z242F
Pros
Powerful engine
Large fuel tank
Automatic brakes
Large cutting width
High-performance blades
Fair price
Cons
Not the best for sloped terrains
Conclusion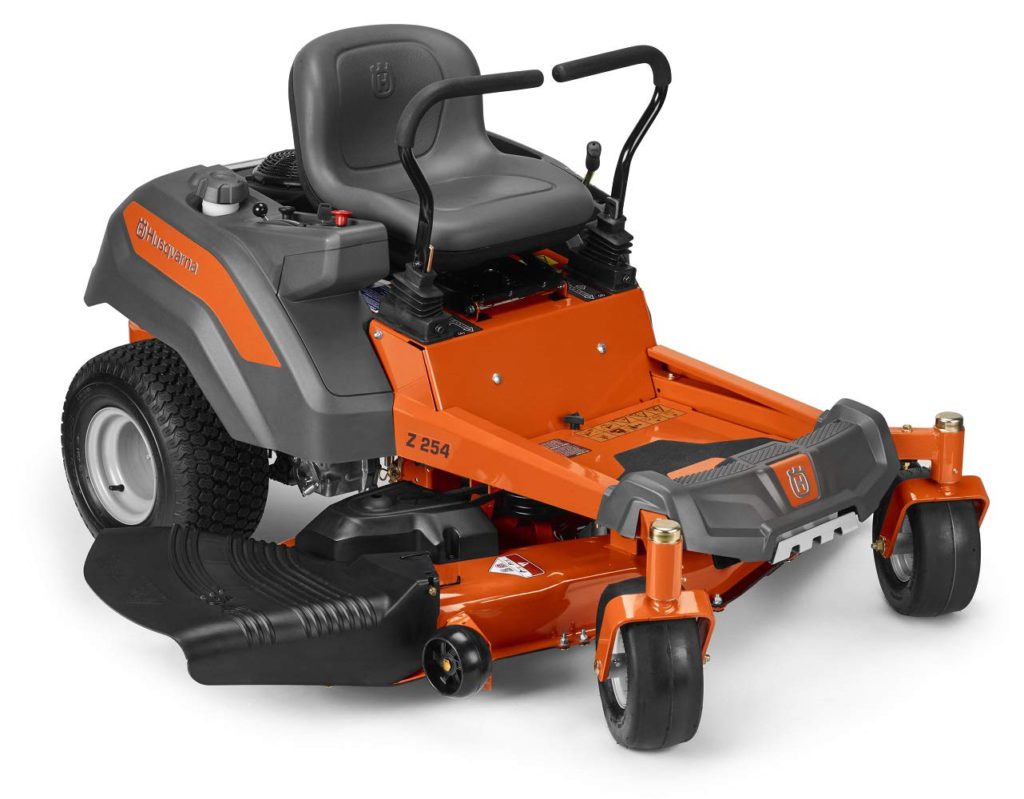 We hope we provided valuable insights regarding the Husqvarna Z242F mower. If you think this is the product for your needs, let us know in the comment section below! We love to hear from you. When getting a tractor can be a hefty purchase, it's important to learn as much information that you can about the product you're planning to buy.
Thus, reading reviews like this is a must if you want to be sure that you'll get the most of what you paid for. If you have other gardening products or tools you want us to make a review, let us know! We'd love to write about it for you.
Recommended for You: DEWALT DCHT820b 20v Max Hedge Trimmer Review | Compact and Precise Trimmer for your Yard