Iron Vs Steamer: Which is Better?
Ironing is a tried and tested method, while steaming is the hot new kid on the block. Determine which approach is most appropriate for your garment.
Oh, the silks, chiffons, and tencels! The sheer number of materials available can be confusing, especially when you consider how to care for each piece of clothing you own. Each type of fabric requires different treatment, so study the tiny print on your clothes tag for instructions, especially if you want to get rid of wrinkles.
It's only one of the methods for extending the life of your favorite garments. Is it best to remove those unsightly lines with an iron or a steamer?
Consider the following variables while determining how to smooth your rumpled clothes: fabric and, if you have the time and resources, the needed accessories. We'll figure out whether to use a steamer or an iron in this article.
Advantages and Disadvantages of the Clothes Iron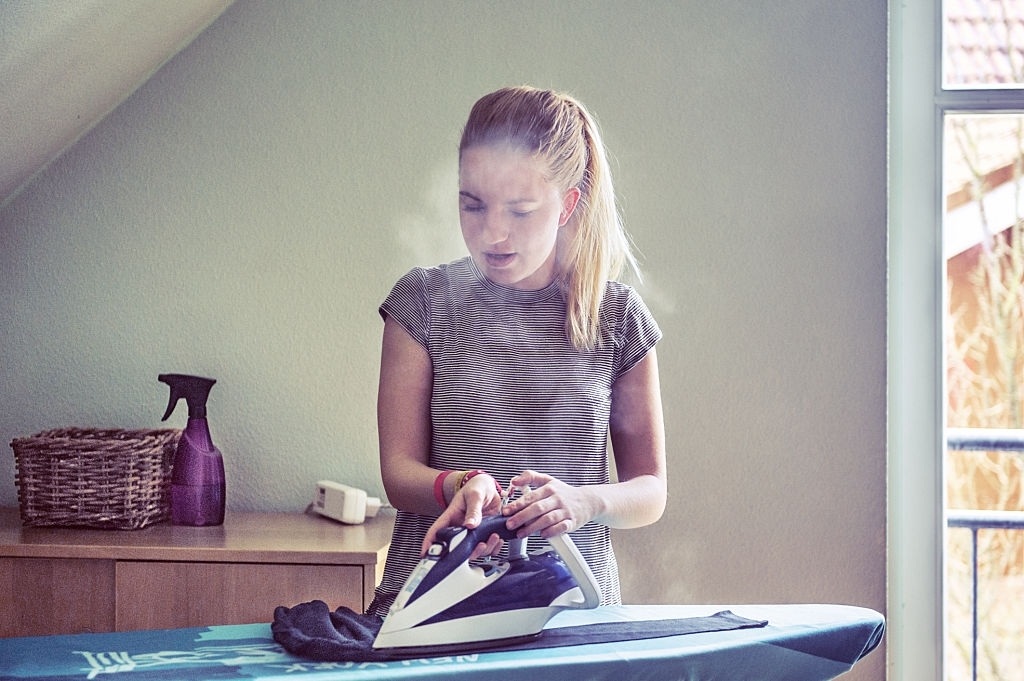 An iron is a small piece of hand-held equipment that distributes heat from a flat, almost triangular-shaped surface to a fabric that is put on an ironing board. With or without steam, the iron's heated surface flattens the clothes material beneath its hot plate.
Smooth materials are easier to iron, while sleeves, ruffles, and pleats are more difficult to iron. Heavier fabrics, such as pima cotton and twill, are better ironed.
Dress shirts and trousers benefit from the usage of irons. In a nutshell, any garment that needs to be creased.
A robust ironing board is essential; the extra space required puts the iron at a disadvantage when compared to a compact steamer.
It is not necessary to use a hefty iron to get a good press. Because of their weight, the old school irons that were heated on a stove top produce a top-notch finish.
Is It Worth It To Use A Steamer Instead Of An Iron?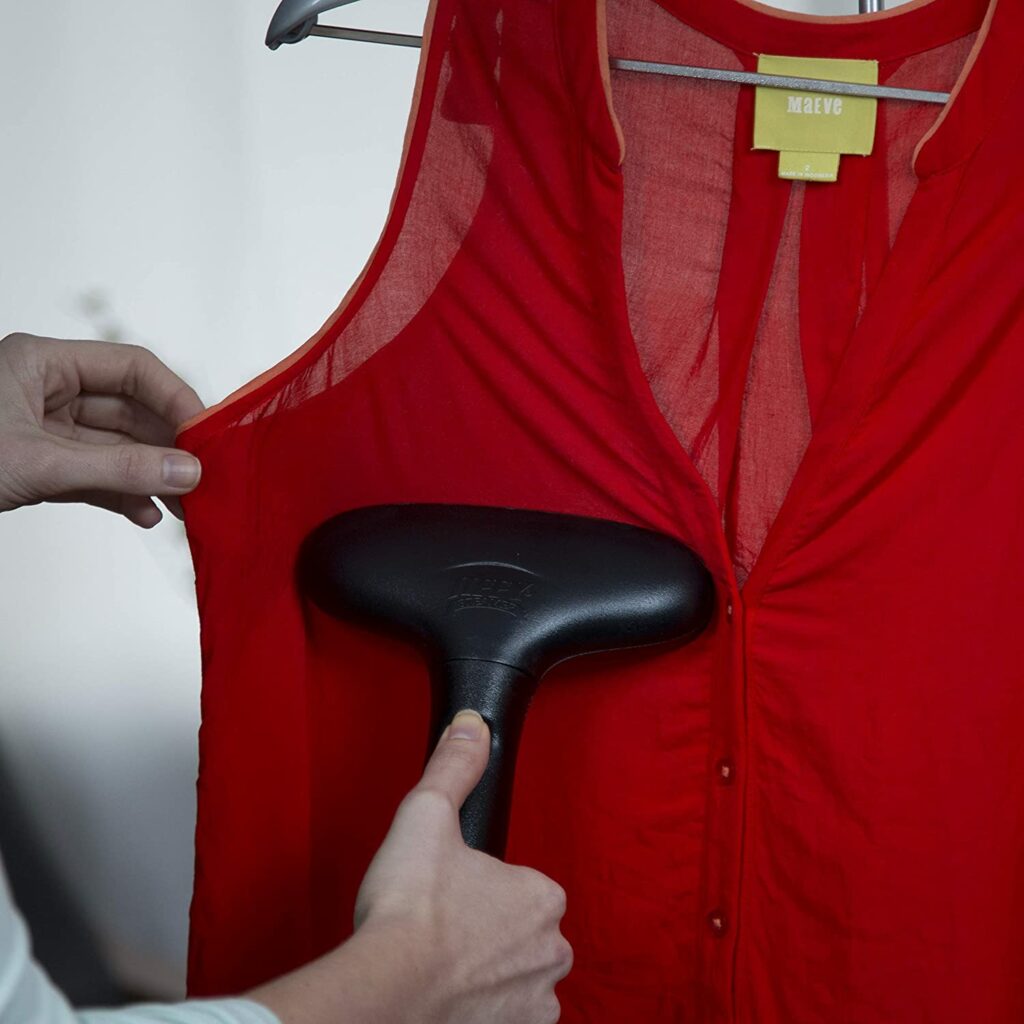 Without making touch with the fabric, a steamer removes creases from a garment.
The fibers of garments are relaxed with a garment steamer, which uses heated steam. A steam wand at the tip of a hose is held a short distance from the material, giving it a smooth appearance without applying blistering heat.
The cloth is suspended on a hanger and a jet of steam is aimed at it. Silk, satin, polyester, and jersey are among soft and delicate textiles that steamers are great for.
Because a garment steamer does not really touch the garment, there is very little risk of it being burned.
Fabrics that are challenging to iron, such as a screen-printed shirt or a suit jacket, can benefit from the use of a clothes steamer. Steamers can also be used to smooth out garments' sleeves, pleats, and ruffles.
Suits, sweaters, delicate textiles, t-shirts, jackets, and garments with pleats all require the use of a steamer to keep the fabric and shape of the garment intact.
Steamers are far more efficient than irons. Handheld garment steamers are more convenient than irons because they are lightweight and take up less room.
In Short..
However, the inability to press wrinkles into materials is a downside of using a steamer. If you use a steamer, your dress shirt will not be crisp. For that appearance, you'll need an iron.
An iron will not work on a sweater, nor will it bring clothing to life or remove odors. To clean delicate clothing, you'll need a steamer.
Reasons Why You Need to Choose a Steamer Over an Iron
A garment steamer sounds like a tempting alternative if you want to cut down on ironing time. Garment steamers are vertical clothing steamers that are used to neaten clothes on hangers without the use of an ironing board.
It Is Far More Impossible to Ruin Your Clothes.
If you've ever burned your clothing when ironing, you know that it's a risky business that necessitates extra caution. When using an iron, you must be more careful because the temperature must be set according to the care label on your clothing.
For some outfits, you have to turn it all the way up, and for others, you have to turn it all the way down. Fortunately, because no hot metal comes into direct contact with your garments, a steamer is unlikely to burn them.
A Steamer Can Be Used for a Variety of Purposes.
While some people swear by flat irons for de-wrinkling their clothes, the relationship isn't mutual, which means you shouldn't use an actual iron for anything other than its designated use.
Steamers, on the other hand, are a far more versatile instrument that can be used in a variety of ways around the house.
Did you know that you can use your steamer to sanitize fabrics and various surfaces without using chemicals, in addition to rejuvenating your curtains and furniture? Cleaning mirrors and windows with steam from a steamer is also a good idea.
It Is More Applicable to Casual Dressers
You likely wouldn't have to deal with creases and collars very often unless you have a profession that needs more formal attire. Steamers are completely adequate for casual wearers.
In addition, the majority of fabrics respond nicely to steaming. One caveat: For heavier textiles like cotton or linen, steaming a few times may be necessary to remove persistent wrinkles.
Clothes Steamer Buying Guide
A clothing steamer penetrates also the thickest materials and removes even the deepest wrinkles without putting too much pressure on a clothing item, making ironing your garments a simple and comfortable task.
With so many models to choose from, it can be difficult to determine which features are most important and what makes a steamboat efficient and practical. As a result, our buying guide can assist you in selecting the best model of garment steamers that can revolutionize the way you iron your garments.
To assist you, we have compiled a list of all the critical factors to consider.
Capacity of Water Tank
The water tank is one of the most important aspects of a garment steamer. Every steamer comes with a distinct size and capacity water tank. This implies that you must also examine the capacity of your washing machines and dryers.
When you have a pile of garments to straighten, it's crucial to think about the tank capacity. In this scenario, a heavy-duty clothing steamer is recommended.
Steamers with a large tank capacity let you get a lot more done in less time. You don't have to stop steaming in the middle of work because your little water tank is running low.
Weight and Size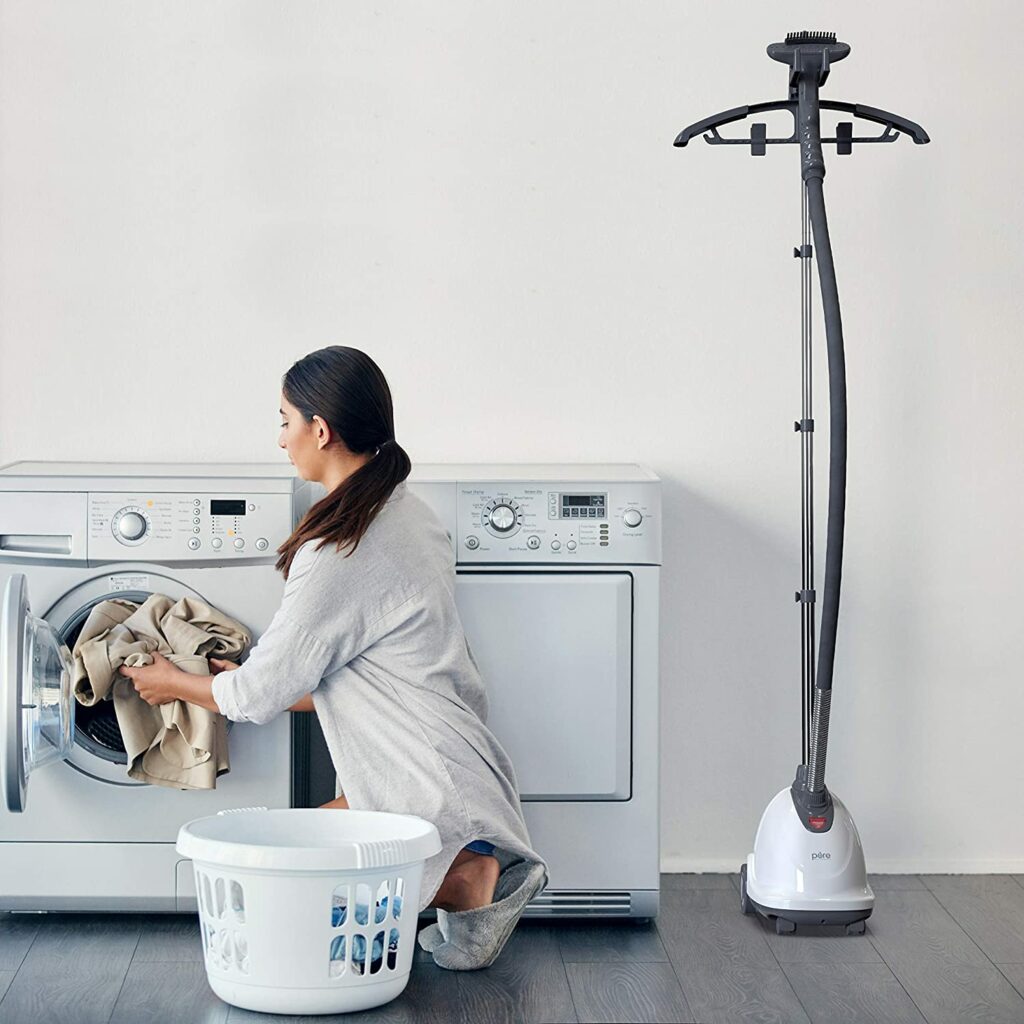 Garment steamers come in a wide range of sizes and weights. Check the model's specifications before purchasing it. It is preferable to purchase something that is more convenient to use. In that scenario, a lighter model would be a better choice.
Choosing a lightweight garment steamer will allow you to conveniently transport it. When purchasing such equipment, size is also a significant factor.
If you need a heavy-duty garment steamer, though, you'll need to hunt for bigger models that can handle large loads. These steamers are larger and heavier than others, yet they perform quite well.
Steaming Options
There are several steam settings on a garment steamer. The settings will allow you to adjust the steam flow and use it as per your preferences. This functionality, however, may not be present in low-end versions.
Check the number of settings supplied by the steamer before making your final decision. It is easier for you if you have more settings.
Different steamers have various settings. These settings are provided so that you can steam both heavy and delicate clothes successfully.
Heating Time
The heating time is another key element to consider. You'll want to get a clothing steamer that can heat up quickly.You don't have time to step back in the morning before going to work. You just cannot afford to wait for your steamer to heat up in such a hurry.
Look for Steamers That Come With Extras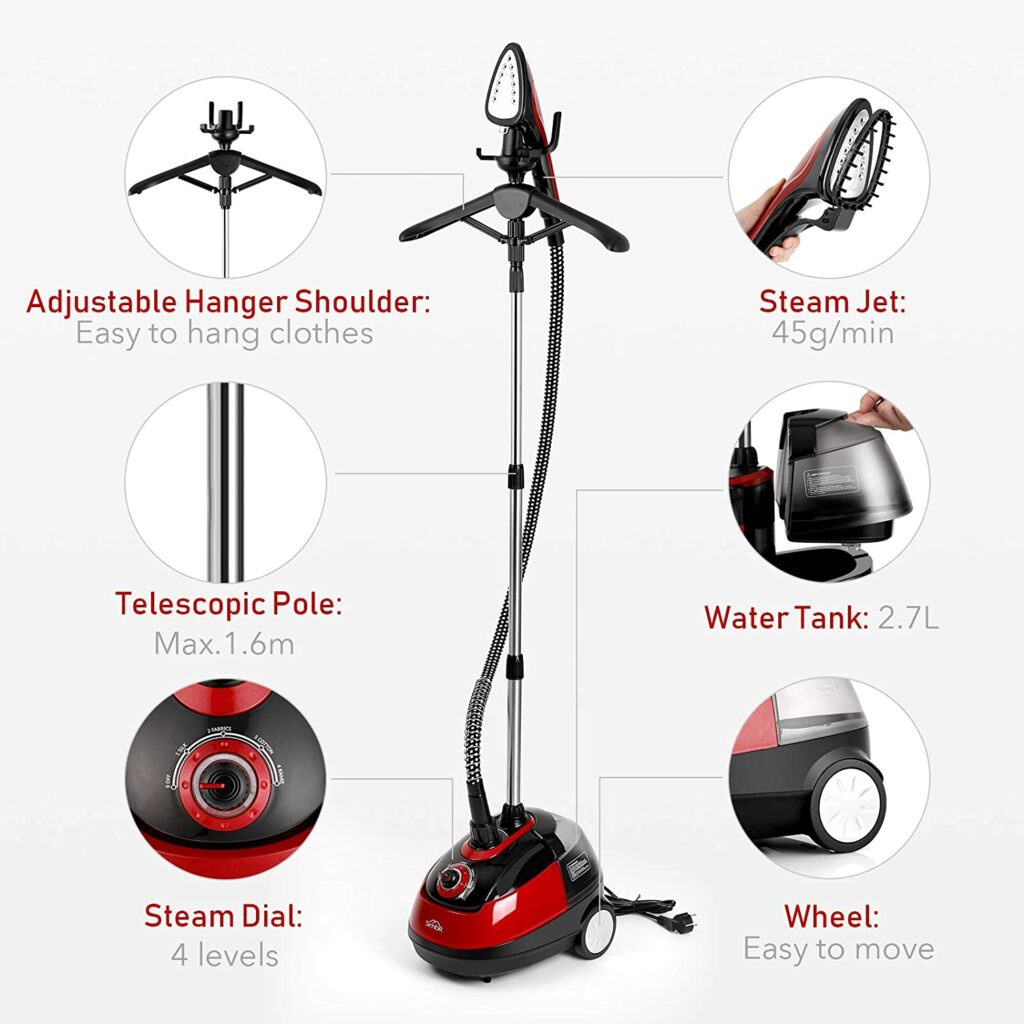 When it comes to purchasing an efficient and flexible garment steamer, the accessories that come with it are crucial. Some outfits just come with the steam head.
While others come with a variety of accessories that allow you to clean lint from your clothes, make a crease in your wool pants, and perfectly straighten collars and cuffs.
Furthermore, the clothes hanger is an important device that makes ironing much easier because it allows you to hang the clothing while also controlling the steamer with both hands.
Automatic Shut-off
For a variety of reasons, automatic shut-off is an important function. When the steamer runs empty, this feature helps turn it off.
This helps to keep the motor in good working order. Not only that, but if you leave the system unattended, it will shut off. In a nutshell, it's also a safety feature.
The problem is that this feature isn't available on all garment steamers. As a result, you should inspect the machine before purchasing it. This is a crucial element that you should not overlook.
Choosing Between an Iron vs. Steamer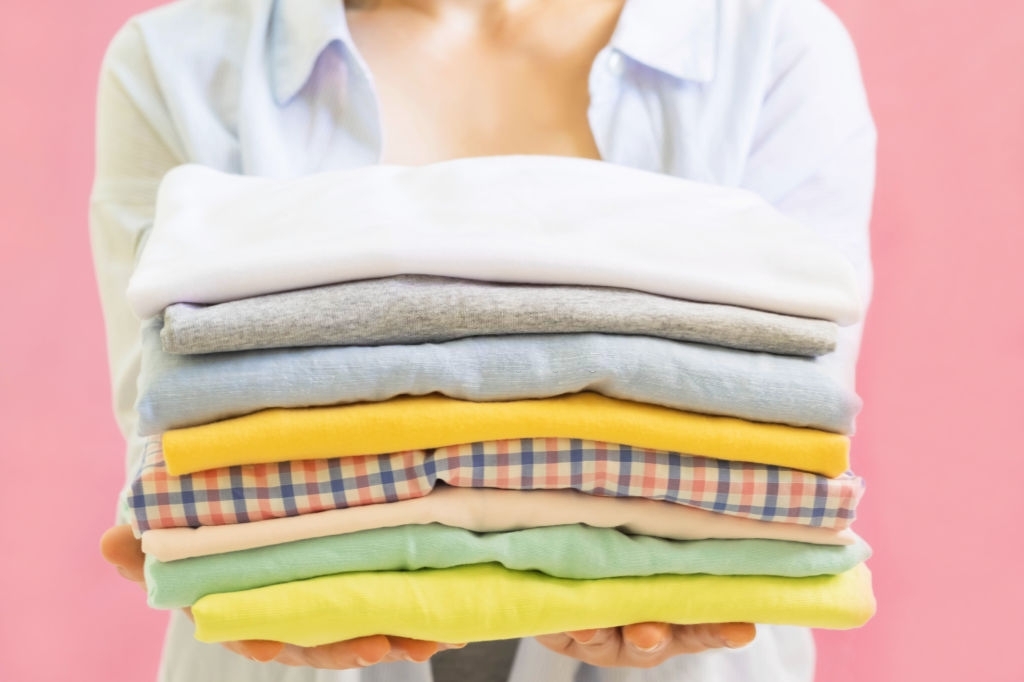 Both a steamer and an iron have advantages and disadvantages. Consider the kind of clothing you have in your wardrobe. Choose a steamer if you frequently wear delicates and unusual fabrics like corduroy and cashmere.
A clothes steamer, on the other hand, is the finest alternative for a more professional look for your suits, coats, and shirts.
A good garment steamer is a valuable piece of equipment for getting rid of wrinkled clothes quickly. They are unquestionably superior to a steam iron. It's simple to use a garment steamer, and it's also considerably safer.
Because of all of these factors, people choose to use a steamer. With all of these tips in mind, you'll be able to pick the ideal steamer for your needs.