Pet Vacuum Cleaner Complete Buyers Guide
Having a dog or cat might be like having the ideal family member or buddy. Your pet doesn't complain, keeps you company, gets happy when you get home, and is good for your health. What more could you possibly want?
For one thing, I believe we can all agree that it would be preferable if they didn't shed fur everywhere. Pet hair sticking to your furniture, clothes, and all over your floor, as much as you love your canine or feline, maybe a pain.
Fortunately, there are a variety of vacuum cleaners on the market that help eliminate your pet-hair problems.
What to Look for in a Pet Vacuum Cleaner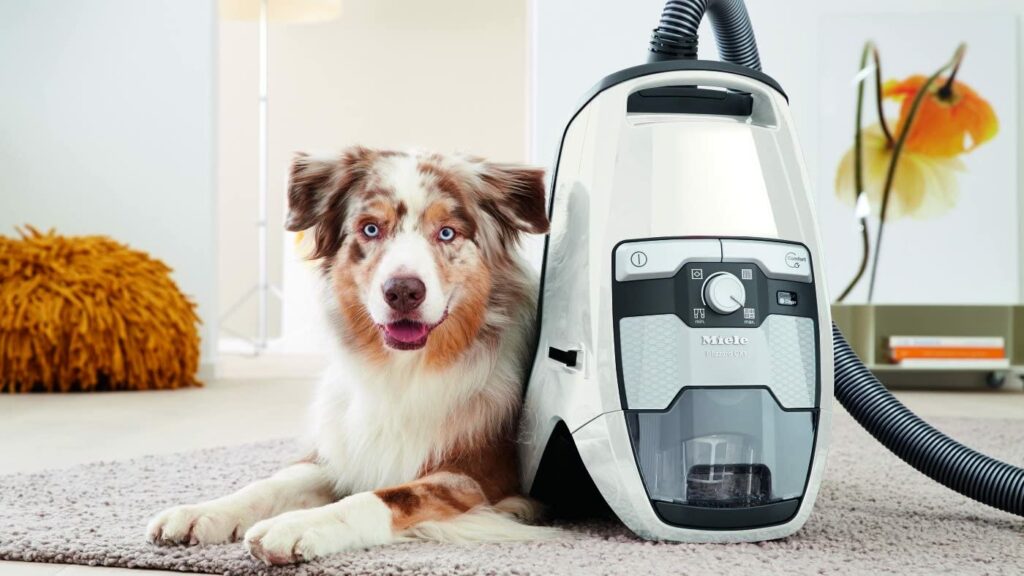 Before you go out and buy the first vacuum cleaner you come across, there are a few things you should think about. Let's take a closer look at the things to think about when buying a pet vacuum.
Vacuum Types
There are so many different types of vacuum cleaners on the market that it can be difficult to figure out which one best suits your needs. This article will explain how vacuum cleaners function, what alternatives you have, and how to limit down your choices to find the finest vacuum cleaners for you and your home.
Upright
Upright vacuum cleaners have long been the most popular in the United States and the United Kingdom. Canister vacuum cleaners are the preferred vacuum cleaner in Europe and the rest of the world.
Uprights usually include a spinning brush roll to create agitation, and they may have one motor that provides suction as well as turning the agitator brush, or two motors, one for suction and one for driving the brush.
Upright vacuum cleaners excel at cleaning synthetic carpets (nylon, olefin, or polyester), and many have the option of turning off the revolving brush for cleaning smooth floors.
Canisters
With on-board adapters and built-in extension hoses, uprights have become much more versatile and capable of offering many of the same capabilities as canisters.
Canister vacuum cleaners are still the most adaptable vacuum cleaner design. They function exceptionally well on carpet, smooth floors, and above-the-floor surfaces.
Canisters are more maneuverable than upright vacuum cleaners because they use a hose and wand to clean. They can easily get under most furniture and into tight places.
Canister vacuum cleaners are divided into three categories. The hose, wands, floor tools, and tool attachments are all usable with all three. The distinction is in the tools used on the floor.
Bag or Bagless – Which Vacuum Is Better
The other big distinction between vacuum cleaners, after upright or canister, is whether they are bagless or utilize a dustbag. For the most part, it's a matter of personal taste.
However, if you or someone in your family suffers from allergies or asthma, or you're concerned about the quality of your indoor air, a vacuum with a dustbag is usually the preferable option.
Bagless vacuum cleaners have no inherent flaws. The better ones clean exceptionally well. However, allergy and asthma patients should keep in mind all of the dust they'll be exposed to when using the bagless vacuum.
No matter which bagless vacuum cleaner you use, it still comes down to removing a container of dust and allergens and crud that you so carefully removed from your home, and dumping it into something so you can throw it away.
That can release a cloud of dust and allergens into the air you breathe as you throw it out, and as the cloud disperses and drifts into the rest of your home.
In addition, many bagless vacuums use filters that you need to brush or wash to remove trapped particles. This also can put back into your home the allergens and dirt you just removed.
It's also important to remember that dirt travels through the whole vacuum cleaner system.
Consider the Flooring and Layout of Your Home
The type of flooring and layout you have in your home will most likely influence your vacuum purchase decision. When looking for a unit that will work best for you, keep the following in mind:
Hardwood & Tile Floors
If your home has tiles or hardwood floors, you'll need to choose a model that's made specifically for cleaning that sort of flooring. There are numerous reasons to purchase a vacuum cleaner made for hard floors.
For the purposes of this post, we will only discuss how to select the best vacuum cleaner for pet fur. The key is to find one with a lot of suction.
If you buy a pet vacuum with poor suction, the fur will simply blow around on your floors. You'll be able to catch some of the fur, but you'll have to spend more time cleaning your floors. Purchasing a vacuum that is built for hard floors might be more efficient.
Carpets and Area Rugs
If you have carpets or rugs, you'll need a vacuum cleaner with strong suction. You need a rotating brush to help remove the fur out of the carpet.
Depending on the type of pet you have, getting the fur out of the carpet may be difficult. This is why having a revolving brush vacuum cleaner is beneficial.
That same rotating brush, on the other hand, could damage hardwood floors, which is why it's so vital to compare different types.
A model that can alter its height is another fantastic feature to have when vacuuming your carpets. This allows you greater flexibility while cleaning different regions of your home, whether it's a hairy carpet or an area rug.
Stairs
If your home's floor layout involves stairs, you'll need to pay special attention to the vacuum cleaner's weight. Keep in mind that you'll be hauling this equipment up and down the stairs, so choose a model that's not too heavy.
Unfortunately, this means you'll have to wipe the fur off your furniture as well. You may do this in a variety of ways, including using a vacuum cleaner, but you'll need an attachment of some sort to remove the fur. This is something to take in mind while purchasing a vacuum for your pet.
What Kind of Pet Do You Have?
Some cats and dogs are more prone to shedding than others. Other people's hair is longer than others'. Some are thought to be allergy-free. Because there are so many distinct breeds, each of which sheds its fur at a different rate, it's crucial to know your breed's peculiarities.
The last thing you want to do is get a pet vacuum that could cause you to trip and fall.
Use the accessories that came with your vacuum cleaner to vacuum stairwells as well. Many models come with an extension hose that can be used to connect a smaller brush head.
Rather than trying to utilize the complete device on your stairs, the extension hose will allow you to vacuum the carpet quickly and efficiently while reducing the risk of falling.
Furniture
It's great if you can keep your pets away from the furniture. But, let's be honest, snuggling with your animal family member is a wonderful experience.
Vacuum Performance
The performance, or cleaning capabilities, of the vacuum cleaners you're evaluating, is something you'll want to consider. While a variety of vacuum cleaner characteristics must be considered, the most significant are water lift (or sealed) suction and airflow.
Many vacuum cleaner manufacturers boast about their vacuum cleaners' watts or amps. These indicate the vacuum motor's power, and years of promoting vacuums in this manner have caused "power" to be confused with "performance." 
Watts and amps indicate how much electrical power the vacuum cleaner's motor consumes, not how much suction power the machine generates for dirt and soil collection.
Suction Power Comes Next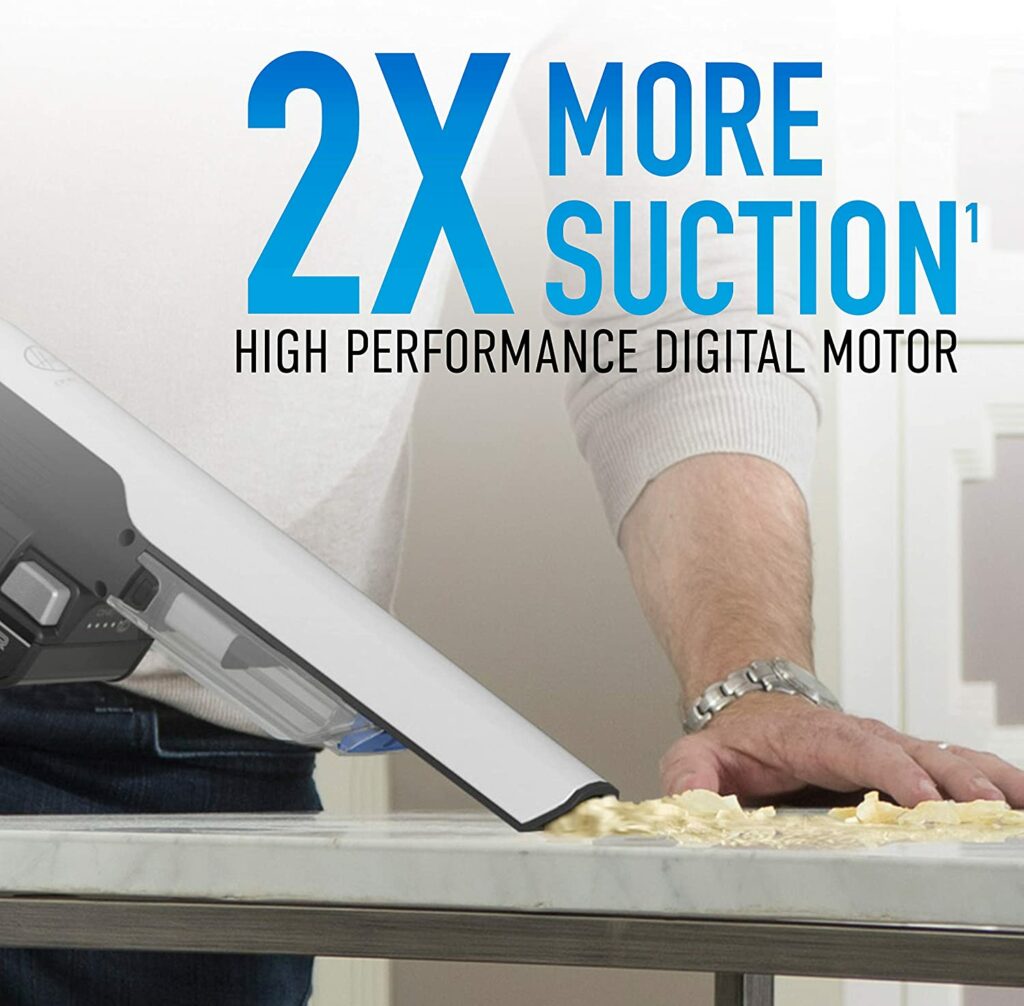 You'll need to know the vacuum's suction for this. In actuality, motor power ratings are largely meaningless. If it's intended to be more efficient, a 10-amp motor can produce higher suction power than a 12-amp motor.
The most significant ratings are airflow (the most crucial of all) and sealed suction (also known as "water lift" in some vacuum cleaner standards). Airflow of 100 CFM or more (or water lift of 90 inches or more) is suggested for canister vacuum cleaners (with or without power heads).
There are many different configurations for upright vacuum cleaners, but there are two main designs that affect airflow and water lift.
Filtration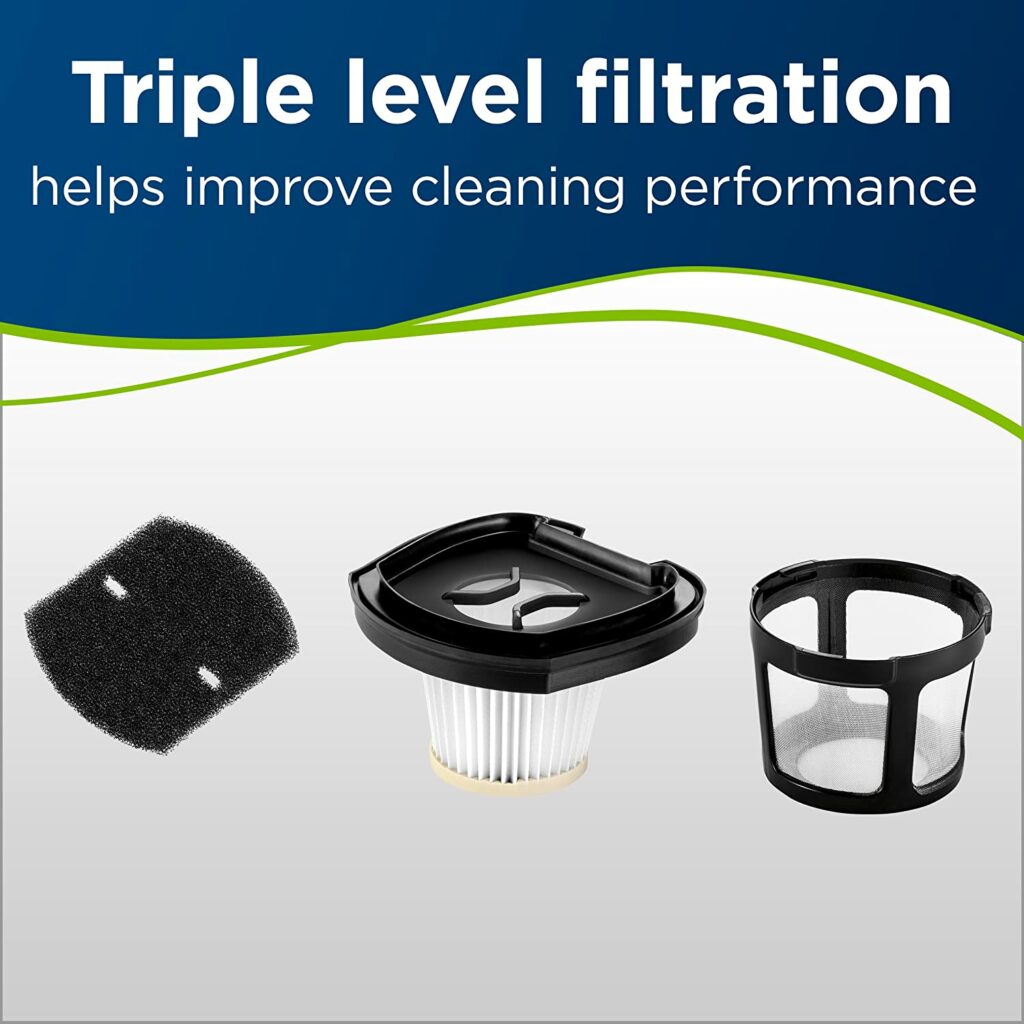 The vacuum cleaner's capacity to retain the soils it picks up, particularly small particles, is an important but frequently neglected aspect of cleaning ability. These microscopic particles can pass right through a vacuum cleaner and back into the room air, where they settle as dust, if the vacuum cleaner does not have a high level of filtration.
Most high-quality vacuum cleaners will filter the air that leaves the unit adequately. A high filtration or HEPA filtration vacuum cleaner is particularly recommended if anyone in your home suffers from allergies, asthma, or any other health condition that is influenced by fine particles or allergens in the indoor air.
User-Friendliness
No matter how impressive a vacuum cleaner's characteristics are, it must be simple to operate. Consider what you dislike about your existing vacuum cleaner and look for a replacement that solves those issues.
Consider whether you have any particular weight concerns or personal preferences for upright vs. canister vacuum cleaners. If you're buying a new vacuum cleaner for a specific reason, make sure it addresses these cleaning issues.
Regardless of your situation, the vacuum cleaner you purchase should be comfortable in your hand and easy to operate.
Final Thoughts on Pet Vacuum Cleaners
You may lessen the quantity of cat or dog hair in your carpet, on your furniture, or simply floating around your house by purchasing the correct vacuum cleaner.
In terms of hygiene, allergic reactions, the appearance of your home, and the affection you have for your pet, this can make a big impact. Of course, you'll always adore your cat or dog, but not having their fur all over the place can't harm you.