Carpet Cleaner Machine Buying Guide
Many homeowners and business owners are unaware that carpet cleaning, in addition to regular vacuuming and spot cleaning, is necessary. Carpets add comfort and beauty to any room. But if they aren't cleaned properly, they can become dingy and full of dangerous material and pollutants.
Continue reading to discover more about carpet cleaning machines and what to look for when purchasing one.
Carpet Cleaner vs. Vacuum Cleaner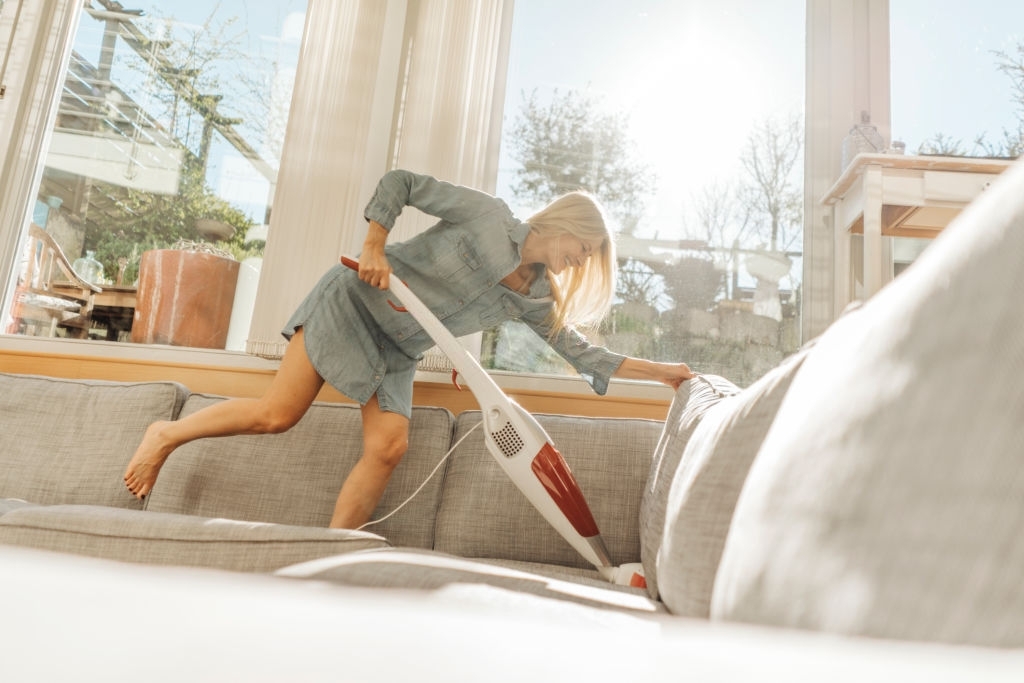 Many people mistake a carpet cleaner for a vacuum. Obviously, this is not the case. A vacuum simply suctions up dirt and other solid particles from the carpet, whereas carpet cleaners are designed for deep cleaning, which involves a lengthy process of washing, rinsing, scouring, and thoroughly cleaning the carpet with liquid carpet cleaning agents.
In the case of a vacuum, no water or cleaning substance is used. This type of cleaning includes cleaning the carpet to make it look new and clean. Small (suitable) attachments included in the package allow you to wash in tight spaces like corners, stairwells, and between cushions and mattresses.
Carpet cleaners, on the other hand, use water to steam the carpet while using a liquid cleaning solution/shampoo. To isolate the rug strands and dislodge debris, the cleaning brushes spin at a fast speed.
Deep cleaning is achieved by extracting water and cleaning ingredients into a wastewater container. In a timely manner, the machine eliminates the cleaning shampoo and dries the carpet surface.
Benefits of Carpet Cleaning Machines
Many people have the impression that vacuuming is all it takes to get dirt and debris out of their carpet, but this is not always the case. Many problem areas do not receive the attention and care they require, resulting in an accumulation of dust and pollutants that can aggravate allergies and asthma.
Dirt becomes embedded in the carpet, bacteria spreads, drawing allergens, and you and your family are exposed to pollutants and impurities.
Regular carpet cleaning may be necessary not just for the health of you, your family. It also makes you feel at ease in your house, particularly if you have young children, pets, or the elderly.
Increases the Carpet's Life Expectancy
Dust, grime, allergies, and other debris build up and become entrenched in the fibers of carpets since they are high-traffic areas. As a result of the accumulation, carpet fibers separate and the carpet deteriorates over time.
All of the material that has accumulated over time is carefully removed with frequent cleaning, successfully protecting your carpet and extending its life.
Improve the Room's Appearance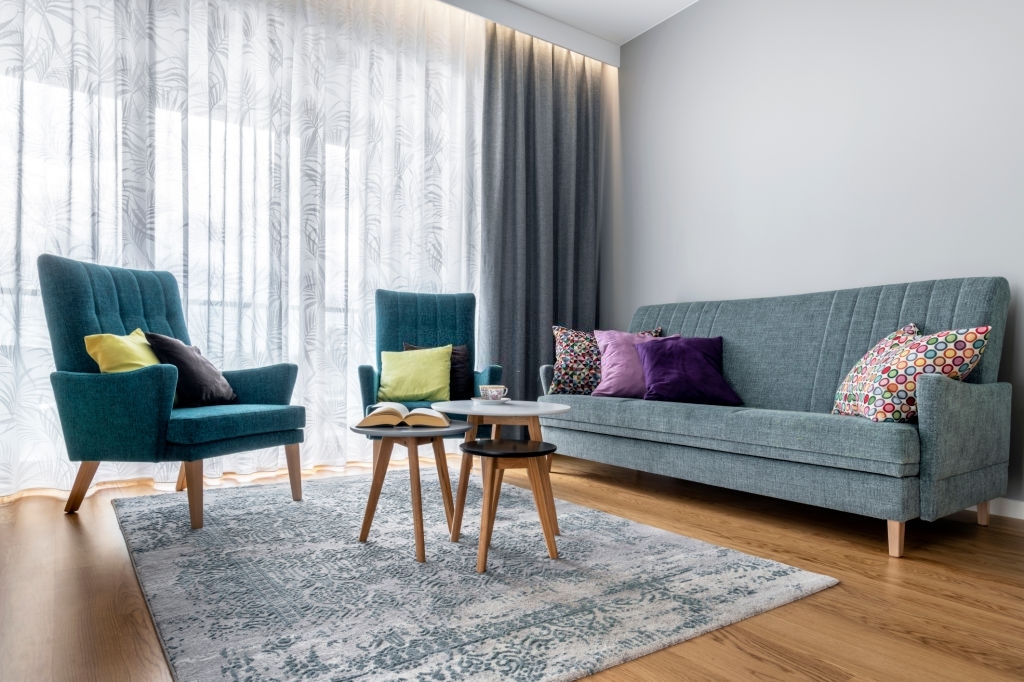 To completely clean carpets, carpet cleaners use hot water extraction. Professional carpet cleaning not only removes embedded dirt, debris, and allergies, but it also removes stains that are difficult to remove.
Carpet cleaners can remove even the toughest stains, such as coffee spills, wine spills, pet stains, and more, with the use of high-quality materials and experienced methods. Your carpeted space will look, smell, and feel like new after a professional carpet cleaning.
Improves the Health of Your Home or Business
Carpets absorb a lot of hazardous stuff due to the high volume of foot movement. Dust mites, germs, pollutants, dirt, allergies, and other contaminants accumulate in carpet fibers over time.
These particles have the potential to cause respiratory problems, allergic reactions, and other health problems. Those who currently suffer from respiratory issues, such as asthma, allergies, or snoring, can considerably benefit from carpet cleaning.
Pollutants such as pet danger, lead, particulate pollution, and more can be trapped in carpets. Carpet cleaners can remove deeply ingrained impurities using specific shampoo formulas and high-powered equipment.
Removes dust mites
Dust mite infections are common in carpets, and many homeowners are unaware of it. Dust mites leave behind allergens such as excrement and body pieces, which can irritate those who breathe them in. By generating a hot environment in which dust mites cannot thrive, steam cleaning successfully eliminates them.
Prevents mold growth
Mold thrives in humid areas, putting carpets at risk. Mold and mildew thrive in carpets with extra moisture that isn't adequately dried. Any existing mold and mildew are removed, and it is not allowed to return in the future, thanks to carpet cleaners.
Removes dirt and bacteria
While you may believe that vacuuming removes all dirt and bacteria, it simply removes surface-level debris. Professional carpet cleaning procedures completely cleanse your carpet by removing all trapped filth.
You are creating a healthier environment for your home or company by totally disinfecting your carpet and removing hazardous buildup.
Features to Look for When Buying a Carpet Cleaner
You're not alone if you're unsure whether or not to get a carpet cleaning machine in the first place. Many people avoid purchasing a carpet cleaner because they may rent one instead; nevertheless, one disadvantage of renting is that rented machines suffer from significant wear and tear due to their frequent use.
Not to mention that these rental carpet machines may not have been cleaned or repaired on a regular basis, bringing more germs into your home with each use. Rather than renting a low-performing machine on a regular basis, you'd be better off investing in a brand new carpet machine that would last for years.
User-Friendliness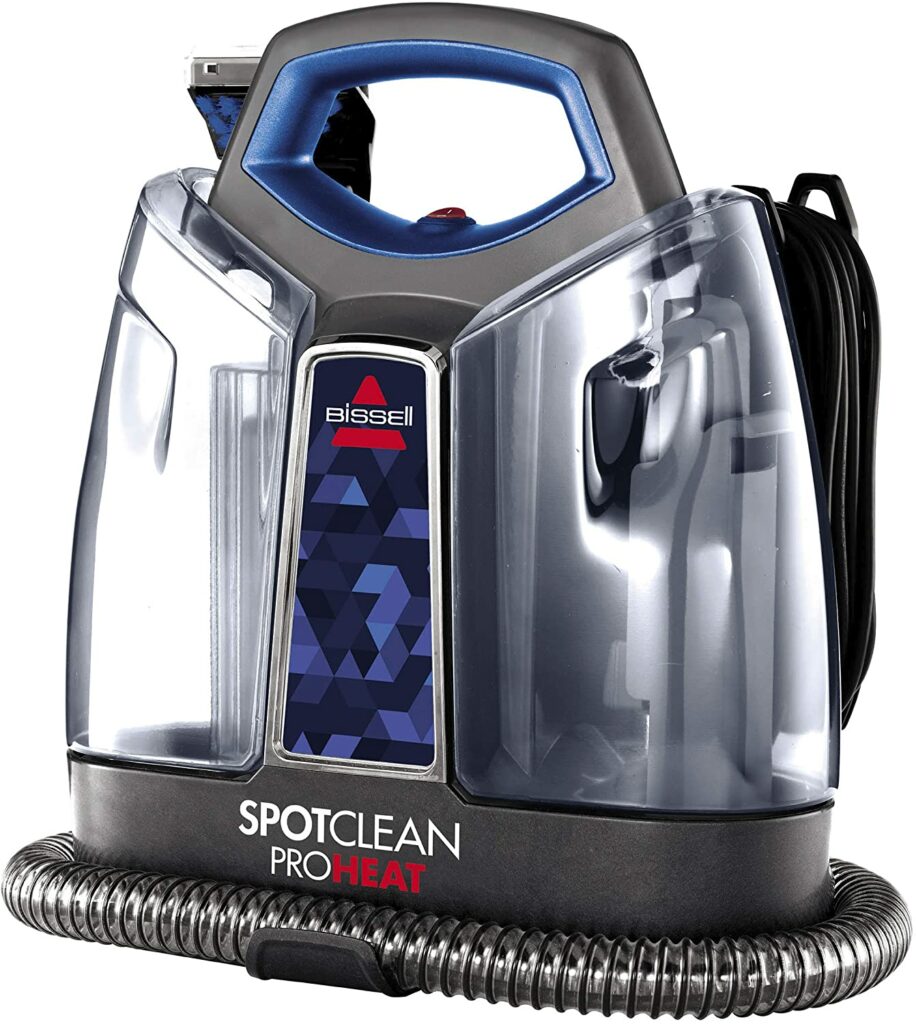 The best carpet cleaner is usually simple to operate. It should be simple to move about and maneuver. It should also be small enough to fit into corners and other difficult-to-reach areas. Cleaning varied surfaces and shapes are made easier with the interchangeable cleaning head and other available attachments.
Power
Everyone desires a small but powerful carpet cleaner. It should have a great suction force and hence the capacity to scour the carpet vigorously for a short period of time.
Nobody wants a machine that has to shut down every now and then due to overheating. At the same time, it should have a reliable cooling system to ensure that it functions properly.
Storage
Separate storage tanks for water and cleaning solutions are preferable since they allow for faster replenishing and cleaning. The more storage tanks you have, the longer your machine can work.
Noise
It's always a plus to have a machine that doesn't make a lot of noise. Quieter is preferable. You can't expect a carpet cleaner to be absolutely silent, but it should keep the background noise level low enough to avoid disturbing pets, neighbors, or house residents.
Price
Price is, of course, an important consideration. Affordability is important, but you can't expect all of the most basic features to be inexpensive. That is why it is critical to make comparisons in order to choose the easiest carpet cleaner that meets your demands, has all of the necessary functions and is available at a reasonable price.
Other Features to Consider
You may also acquire to confine the mind to the body substance because it determines the sturdiness of the machine, in addition to the attributes mentioned above.
Hose length, rotating brushes, indicators, edge cleaning, heater, and other accessories are all things to consider.
You may not find the ideal carpet cleaner, but if you consider the qualities given above, you'll almost certainly find something close to it.
Cleaning Tips for Carpet Cleaners
Throughout the year, your carpet cleaner is utilized to remove stubborn stains and conduct normal cleaning tasks. But do you take the effort to make sure it's clean and in good functioning order? 
It is critical to clean your carpet cleaning machine on a regular basis in order to avoid the machine's components becoming clogged and malfunctioning. Maintain your machine properly to ensure that it continues to perform well for a long period.
Here are some guidelines for keeping your carpet cleaner in good working order. Before beginning the cleaning process, remember to unplug your machine from any power sources.
Clean the nozzle
Most carpet cleaning types allow you to disconnect the nozzle to remove dirt and grime. Clean the nozzle by placing it under the sink faucet and using standard tap water to clean it. Clean the nozzle region with a clean cloth and use pressure to remove any stuck-on dirt.
Remove lint
Remove any lint that has become lodged in the machine while the nozzle is removed. Because of a filter trap or screen, this is usually only found in one part.
Clean the brushes.
It's also a good idea to clean the brushes. Remove any fibers, hair, or other debris caught in the brushes. Remove the brushes from the machine once the majority of the debris has been removed.
Clean them with tap water by placing them under the faucet. If you're using a carpet cleaner for pets, this step is very critical because pet hair can become stuck.
Make sure the tank is clean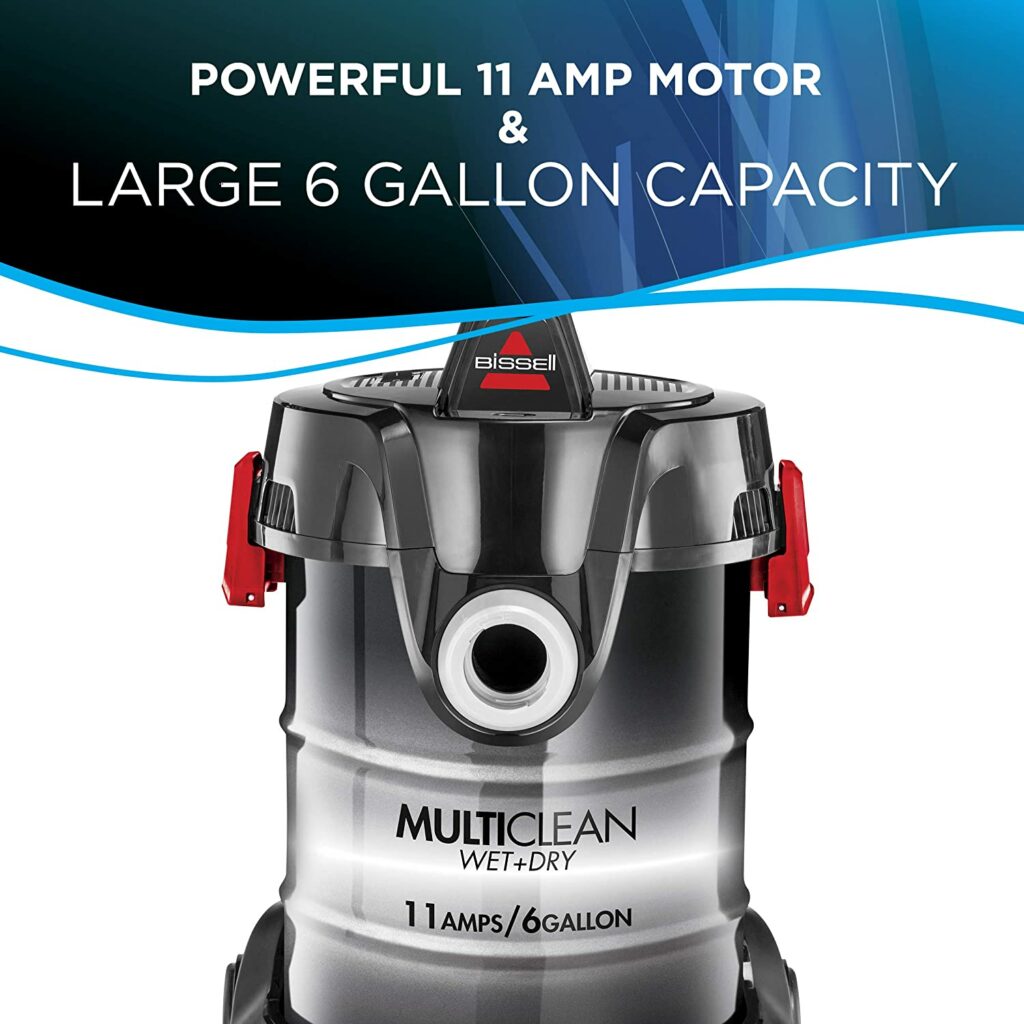 Do not store a carpet cleaner without first cleaning and washing it. Emptying the tank to get rid of all cleaning solutions is the easiest way to achieve this. Refill the container with fresh water to flush the solution out. This can help prevent clogging in your carpet cleaning machine's numerous sections.
Use only recommended cleaning products
Although many households will be tempted to buy store-bought cleaners, it is advisable to stick to cleaning products that the manufacturer recommends. This is not only the most effective technique to clean your carpet. But also the most efficient way to utilize your carpet cleaning machine.
Furthermore, some manufacturers will void your warranty if you use a cleaning solution that they do not recommend. It is advisable to figure out which cleaners are compatible with your carpet cleaner model.
Clean the exterior.
Prevent dust and grime from collecting on the outside of your carpet cleaner. After each usage, wipe down the outside of the cleaner with a clean moist towel.
Dry the cleaner
Before putting your carpet cleaner away, make sure it is totally dry.
Final Thoughts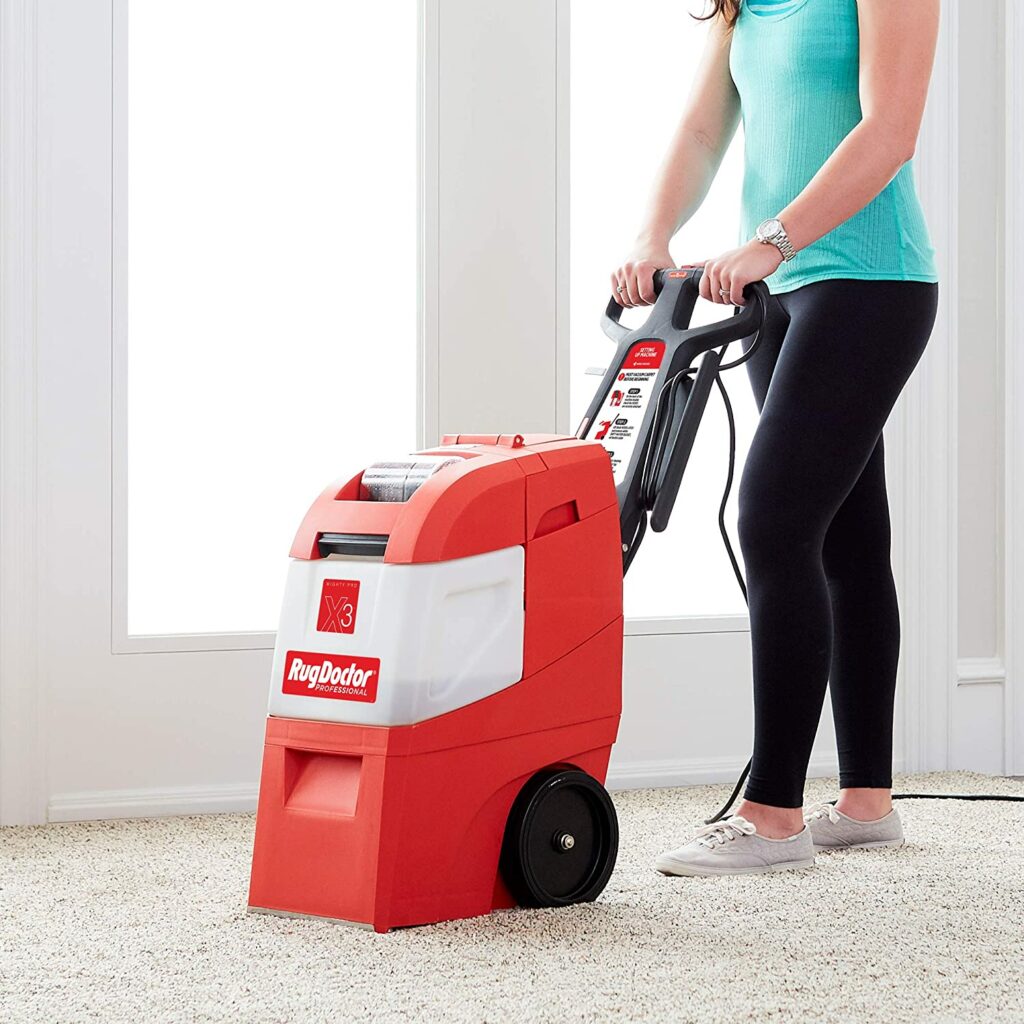 A carpet cleaner machine might be a good addition to your cleaning arsenal if you have a busy family with a lot of carpets. It can get rid of deep-seated filth and stains in a way that even the greatest vacuums can't.
You may not find the ideal carpet cleaner, but if you consider the qualities given above, you'll almost certainly find something close to it.