Best Carpet Cleaning Machines 2021
Affiliate Disclosure: I am grateful to be of service and to bring you content free of charge. In order to do this, please note that when you click links and purchase items, in most cases I receive referral commissions. Eventually, I may earn enough to buy a beer or two 🙂
Carpet is one of the most significant aspects of home décor, and it is one of the first materials purchased while constructing a home. It's also crucial to keep an important aspect of the decor tidy. Carpets contain many germs, both known and unknown, such as bacteria and mites, on which we constantly press our feet.
While carpet is a fantastic choice for flooring, it is critical to provide adequate care and upkeep for the carpet. It is equally crucial to get your carpet professionally cleaned in addition to routine vacuuming and spot cleaning.
Benefits of Carpet Cleaning
Not only can the best cleaning equipment help you extend the life of your carpet, but they can also help you save money. Here are just a few of the other benefits you can expect from having your carpet cleaned.
Improved Health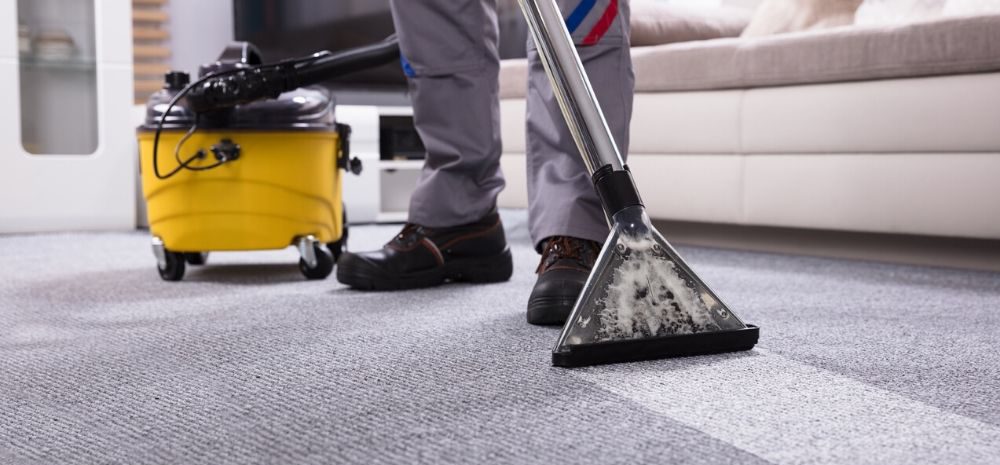 Carpet is notorious for becoming a home for allergens, dust particles, and bacteria. If you or anyone in your home is susceptible to breathing problems, the airborne particles in the carpet can increase and/or lead to breathing problems, such as asthma and allergies.
These contaminants in your carpeting can cause a wide range of health problems, especially in children and the elderly. Regular vacuuming simply cannot remove all of the debris, which is why you should have your carpet regularly cleaned. With clean carpets, your home will have improved airflow and air quality.
Improved Appearance and Feeling
The best carpet cleaning machines will help you to improve the look and feel of your carpet. The strands become matted as dirt and dust accumulate in them, making the carpet look old and worn as well as feel rough and flat, regardless of how much padding is below.
Expert carpet cleaning prevents dirt and dust from pulling at the carpet fibers, resulting in a better-looking and softer carpet for a longer period of time. Installing carpet in your house is a significant financial commitment, so it's critical to maintain it by properly caring for it.
The Best Carpet Cleaning Machines 2021 from Amazon
Daily cleaning and care will help to keep your carpet, as well as your entire home, fresh, clean, and healthy.
There are several carpet cleaning machines on the market, and which one is ideal for you is mainly dependent on your requirements. If you have pets in your home, carpet cleaners with specially built technology to remove pet stains, fur, and odor are a good choice.
Most modern vacuum cleaners are capable of cleaning both wood and tiled floors as well as carpeting, so purchasing a carpet cleaner may not appear to be the most practical option at first. However, having one on hand if the majority of your home is carpeted is a game-changer
Buying a carpet cleaner, like vacuum cleaner shopping, can be overwhelming with so many brands and models to pick from Amazon. If you have a dog or cat, though, you may want to check out our top recommendations for the best carpet cleaning machines on Amazon in 2021 below.
#1 BISSELL SpotClean ProHeat Portable Carpet Cleaner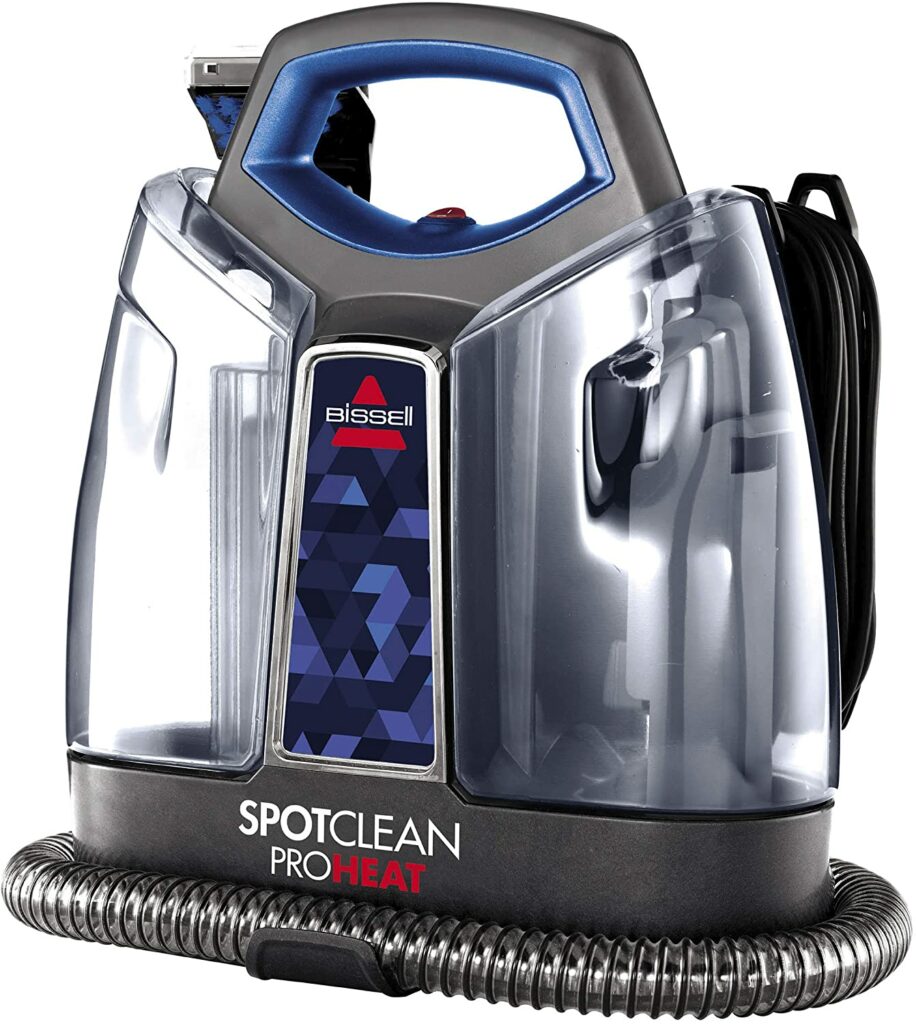 A carpet's beauty and plushness can add to the appearance of a well-kept home. Carpeting, on the other hand, has the disadvantage of being easily stained. A spot cleaner like the Bissell SpotClean ProHeat comes in help in this situation.
This machine may be little, but it works miracles on fresh and set-in stains on carpeting, upholstery, mattresses, and automobile interiors.
Simple and Sleek Design
You'll notice the sleek and straightforward appearance of this spot cleaner as soon as you take it out of the package. It appears to be lovely, with a very neat and tidy appearance. However, the design prioritizes simplicity and minimalism above everything else.
This makes it simple to figure out what does what and how each component and function operates.
This is a little spot cleaner to make the design even more effective. It is only nine pounds in weight and has a small form factor. As a result, you can effortlessly transport this spot cleaner to numerous locations and settings.
But, more importantly, this spot cleaner provides a degree of flexibility in terms of the kind of spaces that can be spot cleaned, which is quite beneficial.
Very Simple to Use
While using this spot cleaning, you'll realize that the entire process is quite simple and enjoyable.
Much of this is due to the spot cleaner's design, which, as previously stated, is beautiful and neat. However, the various capabilities offered by this spot cleaner, as well as how those features work, contribute to its ease of use.
Both cleaning equipment is quite beneficial since they enable thorough and vigorous spot cleaning.
Product Specifications:
Weight: 9 lbs.
Cord Length: 15 ft.
Power Rating: 3 amps
Source of Power: Corded
Cord Length: 15 feet
Hose Length: 4.5 feet
Surface Type: Stairs, Carpet, Auto
Clean Tank Capacity: 37 oz
Carry Handle: Yes
Weight: 8.5 lbs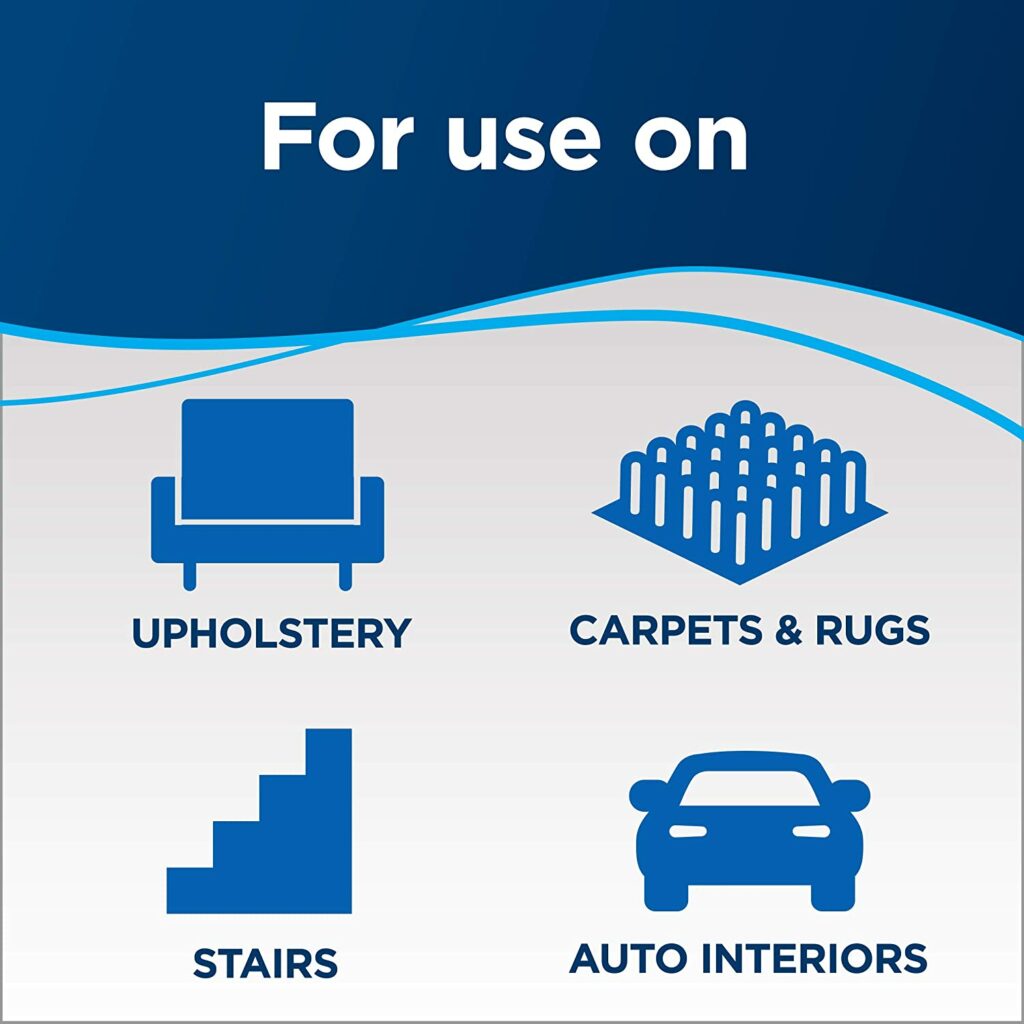 Pros:
It is simple to use.
Powerful
Remove most stains quickly.
Cons:
The fill line is not clear
Attachments are limited.
Where to buy BISSELL SpotClean ProHeat Portable Carpet Cleaner
#2 Rug Doctor Pet Portable Spot Carpet Cleaner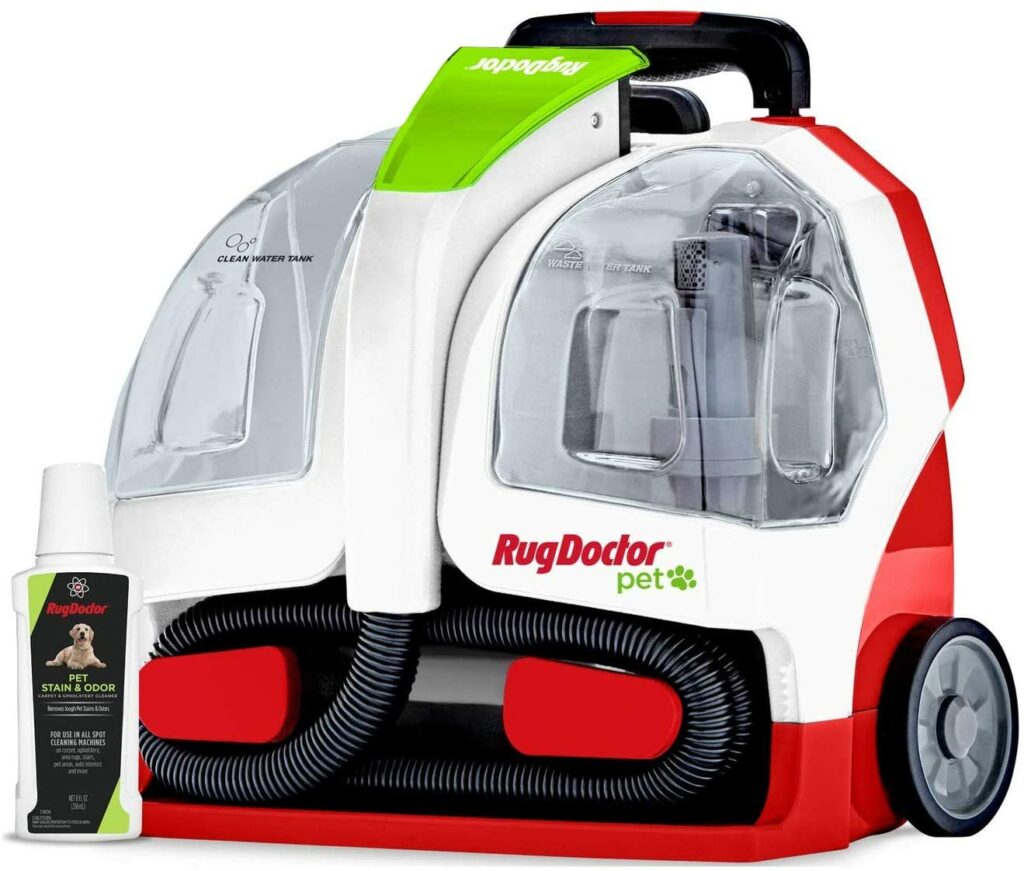 The Rug Doctor is a stain remover that comes with an oscillating brush to assist lift stains faster. It can be used on your carpet as well as other fabrics and upholstery. It simplifies the process of eliminating stubborn stains.
To assist in lift stains, the rug doctor employs pure suction. It includes carpet-gliding wheels and a hose that can be extended.
The Rug Doctor isn't designed to clean an entire carpet and doesn't have the same cleaning power as a full shampooer. It removes minor stains and cleans clothes on the spot while blending the cleaned fabric into the surrounding fabric.
Power
It is really powerful. This is outstanding when compared to the typical amount of power used by home devices. If you're not going to use heat or steam, you'll need a lot of power.
You must be able to rapidly and effectively remove a stain. With the oscillating brush and vacuum combined power, even deep-set stains should come out rather quickly.
Maneuverability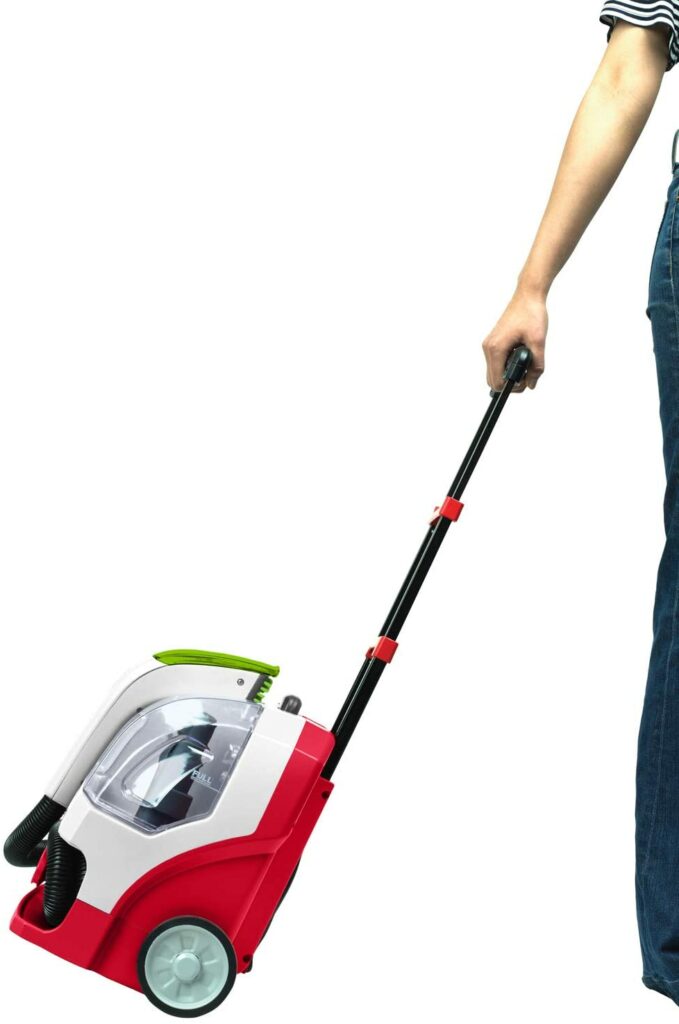 Rug Doctor Portable Spot Cleaner's maneuverability
It's a lot easier to move around than the competitor's thanks to the wheels, retractable handle, and thin proportions.
It glides across a variety of carpet types with ease. Many industrial carpet cleaning tools have the disadvantage of being bulky and built to be moved from one location to another.
This tool's wheeled suitcase design lightens the load and allows you to move around without having to stop and start the machine.
The combined lengths of the rope and hose offer you a total reach of 20 feet. Nobody wants to unhook their machine every time it needs to move, thus this cord allows you to reach most medium-sized rooms without unplugging at all.
Cleaning Procedures
Heat and steam are used by some commercial cleaners to assist lift stains. This procedure is good for a strong, apartment-style carpet that will take a beating, but what about your curtains' delicate fabric? That's going to be a disaster.
The fundamental way for cleaning and lifting stains is to gently oscillate the brush head. The stain is softly pulled out by continuous suction, while the brush aids in deep cleaning. Many materials are safe to use (but you should always spot tests in an inconspicuous location first).
The Level of Noise
The noise isn't as bad as it appears. Unless your ears are especially sensitive, you shouldn't need earplugs. It's not much more noisy than a little vacuum, and you get greater suction in return. The suction sound is the source of the majority of the noise, so make your trade-offs accordingly.
Product Specifications:
Wattage: 1200 Watts
Water Tank Capacity: 1.9 liters
Power Cord Length: 4.5m
Hose Length: 1.7m
Safety Cut Out Indicator: Yes
Weight: 7kg
What's in the box
Carpet Cleaning Machine
Hose
Cord
Attachment
Two Water Tanks
Pros: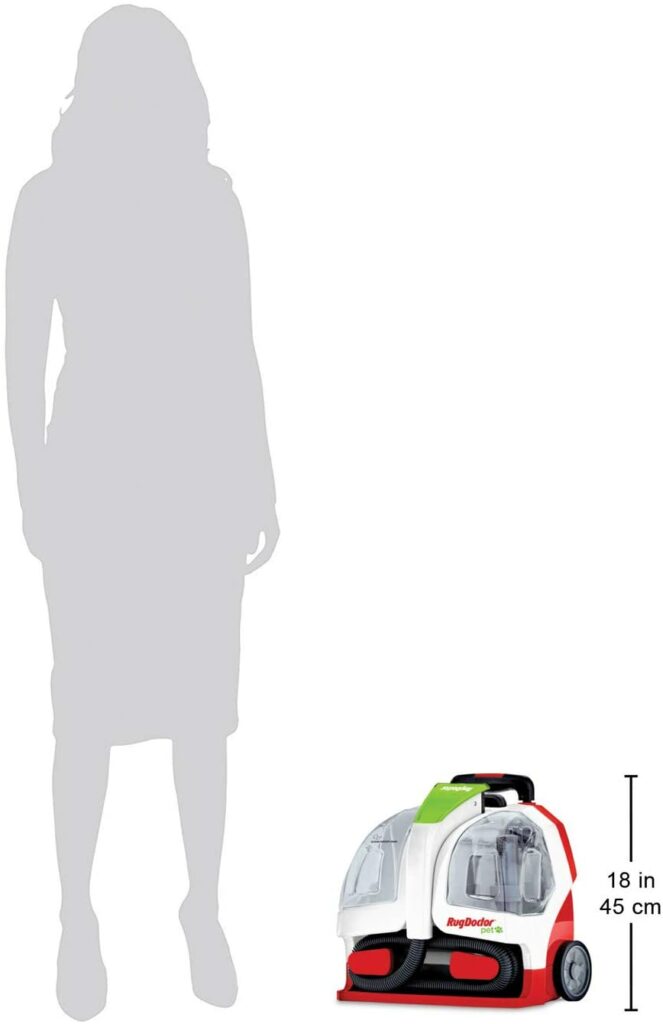 Compact and small
Flexible hose with a long length
Large Water Tank Capacity
Carpet is restored and lifted.
The motorized brush head penetrates the carpet.
Good carpet and upholstery cleaning outcomes
Cons:
It was a bit difficult to fill the water tank because the base was not flat, making it tough to balance.
Where to buy Rug Doctor Pet Portable Spot Carpet Cleaner
#3 Hoover FH52000 Smart Wash Automatic Carpet Cleaner
Carpets and area rugs will make walking and sitting on your floor much more pleasant. Furthermore, the increased aesthetic value improves the overall appearance of your home.
Your carpets, like other types of flooring, will become dirty if they are continuously walked over and seated on. Worse yet, spilled liquids and drinks will make cleaning even more difficult.
With this in mind, the Hoover Smartwash automatic carpet cleaner FH52000 will come in handy to make your cleaning duties a lot easier.
The Hoover fh52000 is the newest addition to Hoover's high-end household cleaning portfolio, and it has incredible capabilities when it comes to working with area rugs, carpets, and upholstery.
Features
It has identical features and functionalities to the original Hoover Smartwash, allowing you to quickly and easily wash and dry your unclean and odorous carpets.
At the same time, thanks to the automated features, you may move the vacuum throughout the house without having to bother about the buttons and modes. The flexible sensors on your Hoover Smartwash will recognize your motions automatically.
It allows you to get the most out of its cleaning features. Furthermore, the addition of the Turquoise hue will make the unit appear and feel much cleaner. When pressed, this machine will wash the carpet, and when pulled back, it will dry the excess water.
Because there are no buttons to press, you can always remain relaxed while cleaning.
It's maneuverable and simple to use.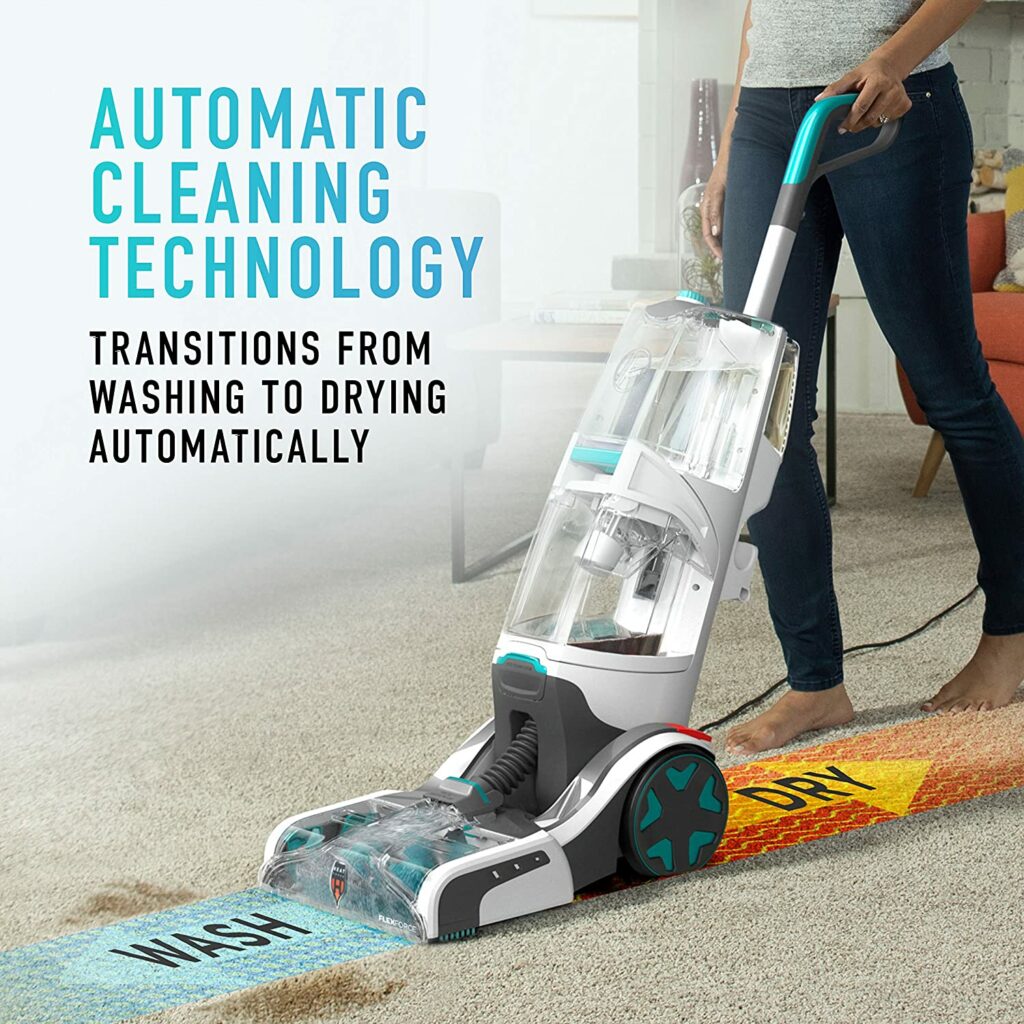 Right away, homeowners will notice that their Hoover Smartwash upright carpet cleaner is incredibly simple to use. With the triggerless handle design, you can easily maneuver your carpet cleaner around without having to bother about buttons.
Furthermore, the stable yet flexible wheels will allow you to easily push and pull the complete device in any desired direction.
The machine is also quite light, weighing only 18.49 pounds, which is rather impressive for a full-size carpet cleaner. The new carry handle will make it much easier to move it about, although I wouldn't advocate doing so when the water tanks are full, since the unit will be much heavier.
The machine also comes with a 22-foot power line, which greatly expands your workspace. Using the offered attachments, the extra hose will also allow you to vacuum in odd spots.
Last but not least, the low-profile cleaner head fits nicely under furniture, making cleaning easier. As a result, you'll be able to reach deeper and deal with a lot more messes on your carpets.
Product Specifications:
Dimensions (HxWxD): 43.5 x 13 x 18.9 inches
Weight: 18.5 lbs.
Tank Capacity: 1 Gallon
Cable Cord Length: 22′
Wattage: 1200 watts
Number of Speeds: 1
Cleaning Path Width: 12 in.
Power Source: Electric
Battery: No Battery Used
Warranty: 5 Year Limited Warranty
Pros:
Cleaning action on its own
It is simple to use because it has minimal controls.
It has a powerful suction system that ensures efficiency.
The lengthy hose allows you to reach further.
Long bristles on the two brush rolls allow for a deep reach.
The separate tanks let you get better cleaning results.
The foot is low enough to reach beneath furniture and clean it.
Cons:
There is no manual detergent control, therefore you won't be able to increase the amount of detergent used for stubborn stains.
The water tank has to be refilled.
Where to buy Hoover FH52000 Smart Wash Automatic Carpet Cleaner
See Detailed Review for Hoover Smart Wash Automatic
#4 Bissell Little Green ProHeat Portable Carpet Cleaner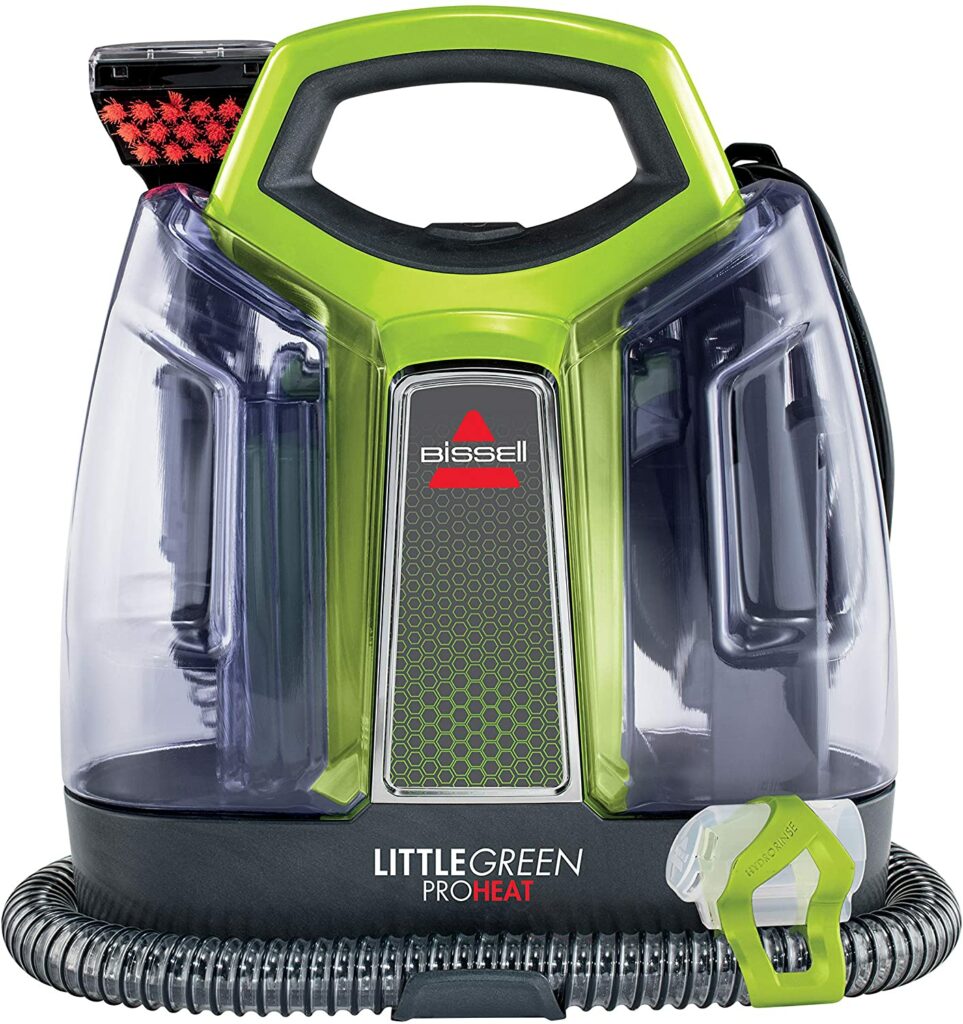 The Bissell Little Green® ProHeat® Portable Carpet Cleaner is a lightweight carpet cleaner that can also be used to clean upholstery. Consider it the offspring of the Bissell Big Green heavy-duty commercial carpet cleaner and the sibling of the Bissell Little Green Multi-Purpose portable carpet cleaner (without heat)
The main feature of this model is the built-in heater, which warms up cold tap water to the ideal temperature for cleaning.
In addition, the model comes with an onboard spraying crevice tool that is little but powerful when it comes to eliminating old stains and urine.
Furthermore, this model has a 9 amp motor, whereas the Bissell Professional 3624 portable carpet cleaner has a 6 amp motor, therefore you can anticipate this model to have a powerful suction power when compared to the most popular portable carpet cleaner.
Cleaning up pet messes is a breeze with this product.
The Bissell Little Green Machine is ideal for cleaning both new and old pet messes. Because of its modest weight and portability, as well as the fact that it can be stored without emptying the solution tank, it is always available to clean up a pet problem.
Can be used on carpets, upholstered furniture, automobiles, and stairwells.
The Bissell Little Green Compact 1400M cleaner is intended for minor spots, spills, and stains, but it can also be used on bigger surfaces such as stairs, vehicle seats, and floor mats. As a result, it's also known as a multi-purpose cleaner.
The resulting tank capacity of 48 oz is a respectable size. While compared to similar compact machines with smaller water tank chambers, it means fewer visits to empty the tank are required when cleaning various spots and stains.
Bissell Little Green ProHeat 14259 Construction Technology and Benefits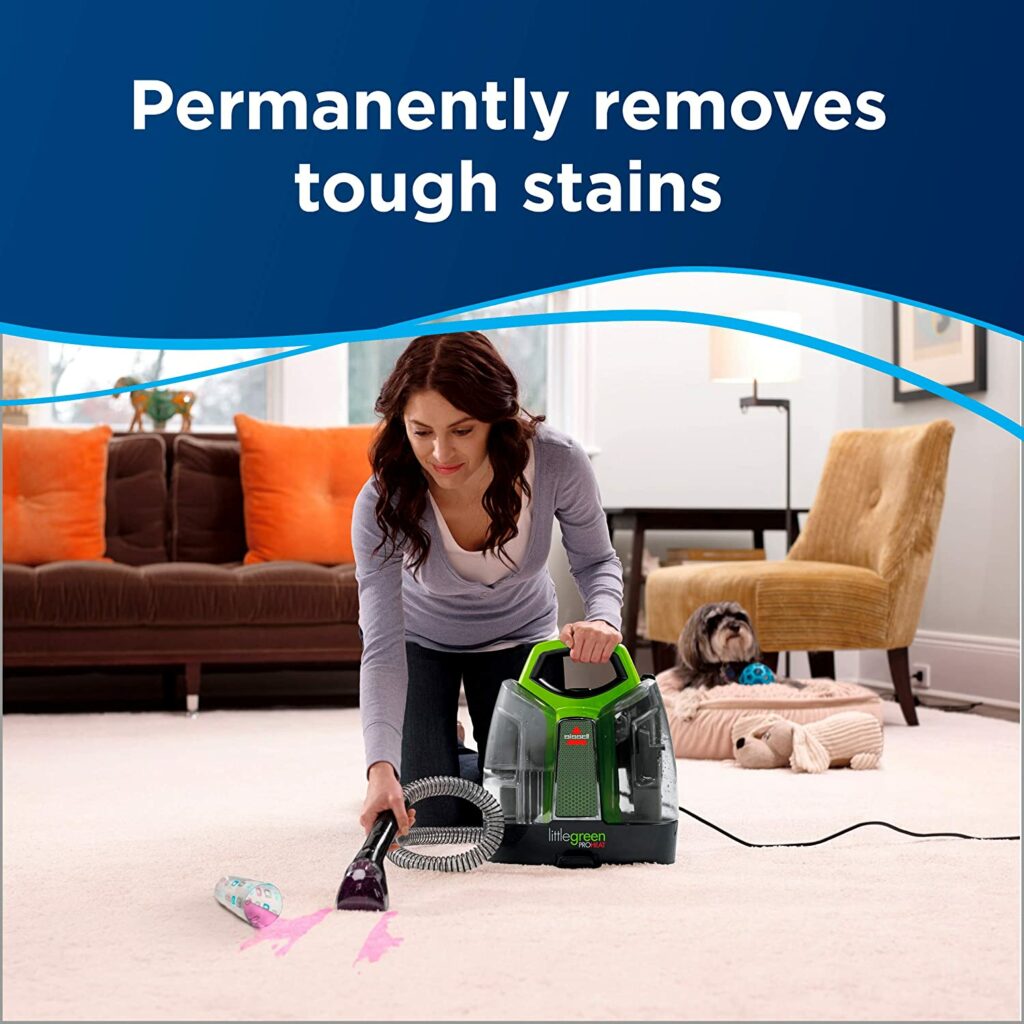 This is a portable carpet cleaner with a built-in warmer and onboard gear that cleans stains and upholstery effectively.
High-Efficiency Suction
When compared to other Bissell portable units, this model uses a motor with a 9 amp rating, which is the highest. This motor has a lot of suction power.
Heater Built-In
This is a one-of-a-kind device with a built-in heater that warms the chilly water for optimal cleaning results.
Simple to Operate
The device simply requires minor assembly, making it extremely convenient to use for people of all ages.
Product Specifications:
Dimension: 8.2 x 17.2 x 12.5 inches
Weight: 13 lbs
Cleaning Surface: Carpet, Upholstery, Auto, Stairs
Cleaning performance
Motor power: 9 amp
Heater: Yes
Heatwave Technology: No
Edge Cleaning: Yes
Hose length: 4.0 feet
Cord length: 15 feet
Water Tank Size: 48 oz
Brush On/Off: Yes
Carry Handle: Yes
Special Tools: 3'' tough Stain tool, 2-in-1 Crevice Tool
Color: White/Green
Warranty: 1 year limited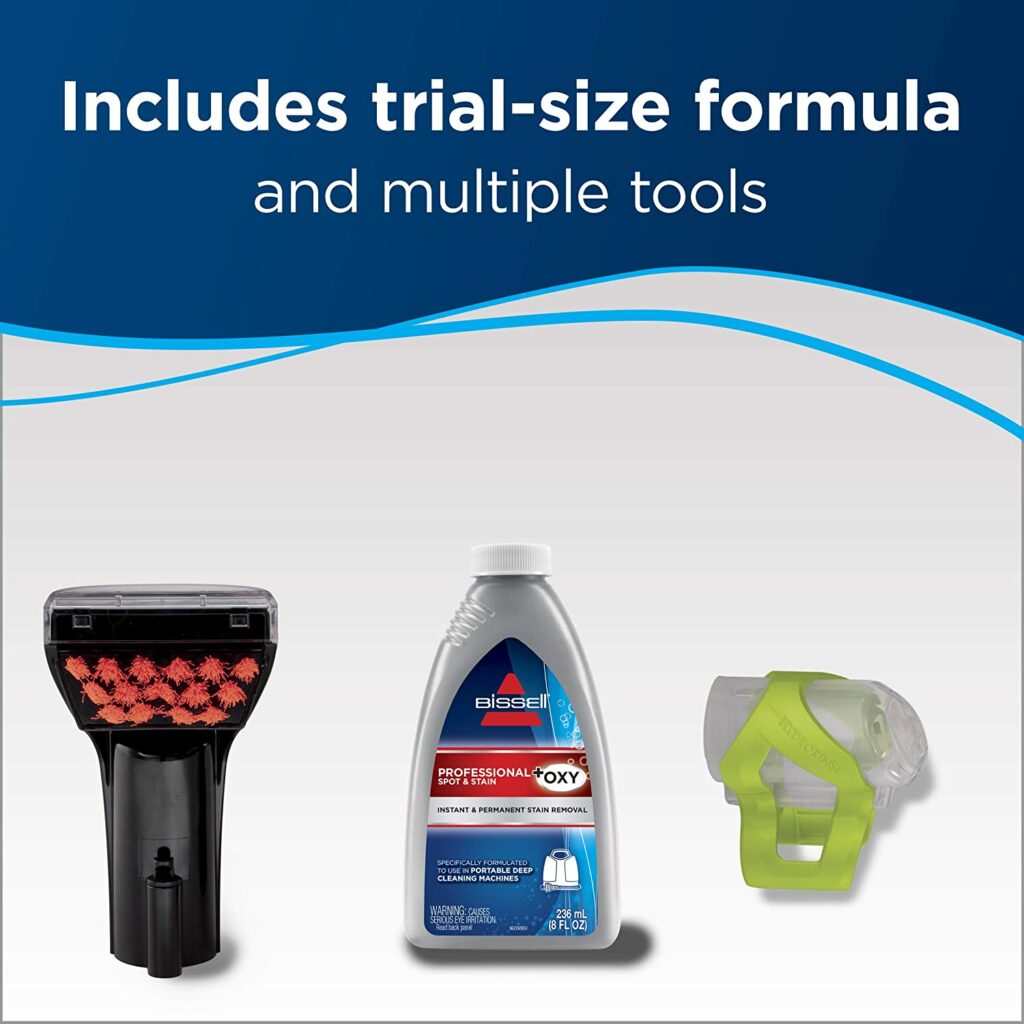 What We Don't Like
A number of consumers have complained about the water trigger breaking or leaking. The primary gripe appears to be that the catch tank and nozzle are difficult to clean and get dirty rapidly. To some extent, the same may be said about the hose. The sprayer has a proclivity for becoming clogged.
The nozzle is particularly inconvenient because it can't be removed for cleaning. Cleaning difficulties may usually be avoided if the unit is cleaned on a regular basis, or flushed out with clean water after each use, as Bissell suggests.
The majority of consumers, particularly pet owners, have been pleased with this model. Despite the concerns, several users have owned one for several years, indicating that it is durable.
Where to buy Bissell Little Green ProHeat Portable Carpet Cleaner
#5 McCulloch MC1275 Heavy-Duty Carpet Floor Steam Cleaner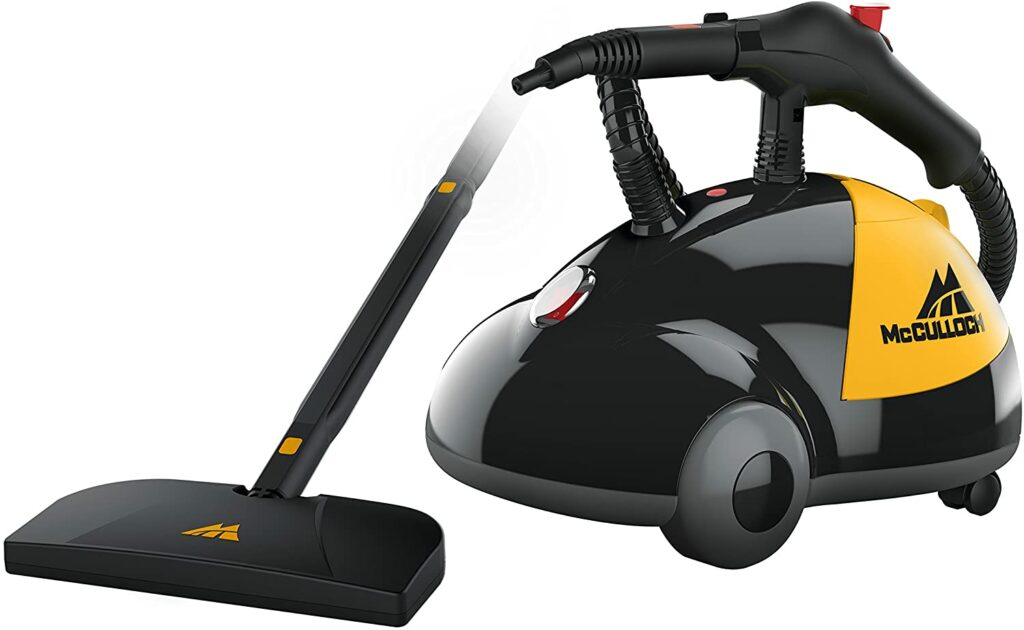 While all steam cleaners generally do the same thing, not all of them are of equal quality. This is when McCulloch enters the picture. It is a good fit for any home because of its exceptional quality, durability, and performance.
If you've ever had a steam cleaner or done your homework on the top manufacturers, you'll be familiar with the McCulloch name. This firm specializes in steam cleaning goods and accessories, so they know what they're doing when it comes to developing a powerful cleaner.
If you're seeking a steam cleaner that can do it all, the MC1275 Heavy-Duty Steam Cleaner is the tool for you. There's no place it can't handle for car owners who take pride in their vehicle, and it's a delicate but powerful tool to use because it doesn't utilize harmful chemicals.
Long Range
If you've ever done a lot of cleaning around the house, you know how important this feature is. The McCulloch's long reach lets you clean bigger areas of your home at once; no more scrubbing the tops of curtains or cabinets. There's no need to relocate your steam cleaner all the time with this device.
No Chemicals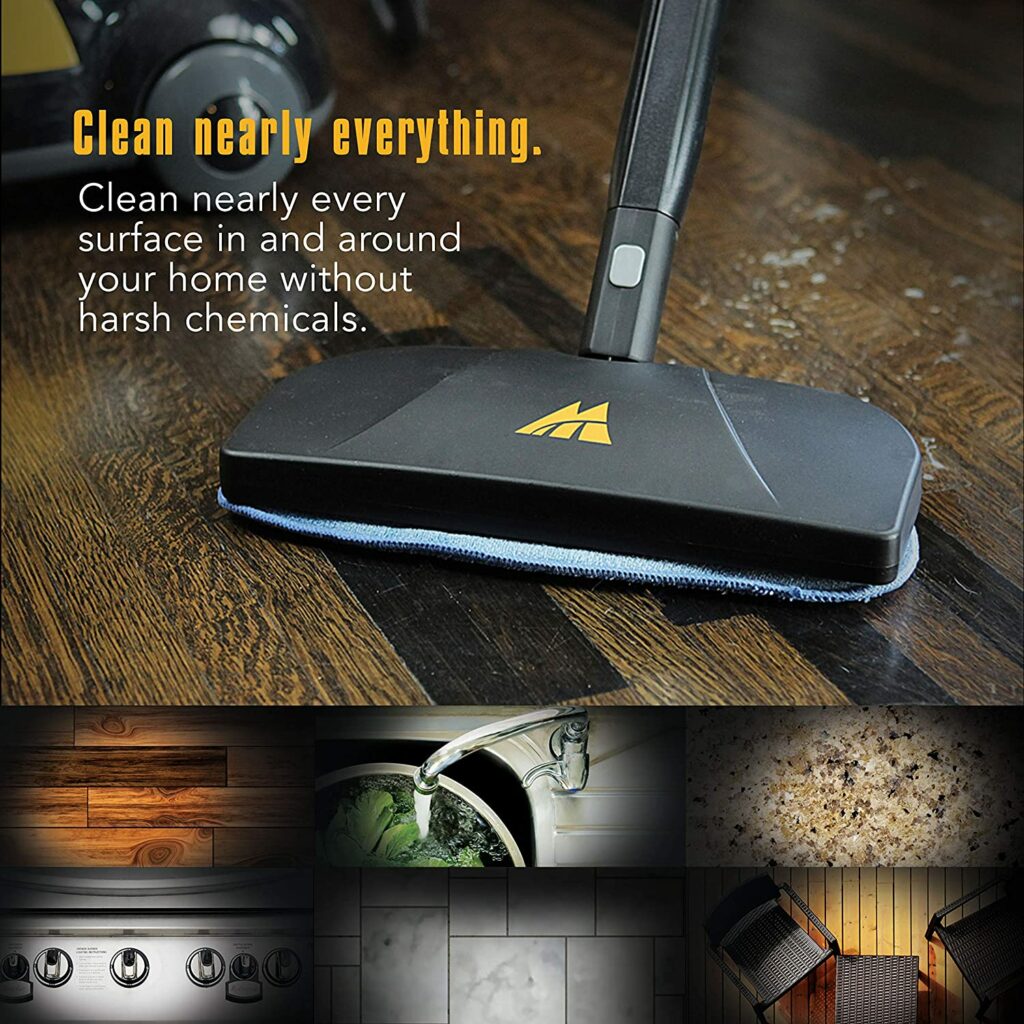 This is a feature that you will appreciate if you have small children or pets. There's no need to be concerned about the potentially damaging effects of common household cleaning products. All you need is tap water to run this product and give your home the thorough cleaning it deserves.
Quickly removes wallpaper
Unless it's your work, I doubt you remove wallpaper on a daily, weekly, or even monthly basis. When the time comes, though, you'll want the most effective assistance available, and McCulloch is it.
It comes with a wallpaper steam plate that helps you remove wallpaper 20% faster than non-pressurized steamers.
Attachments
The McCulloch also comes with a variety of attachments that may be customized to match the needs of any cleaning project. from washing TVs to wiping down couches
Product Specifications: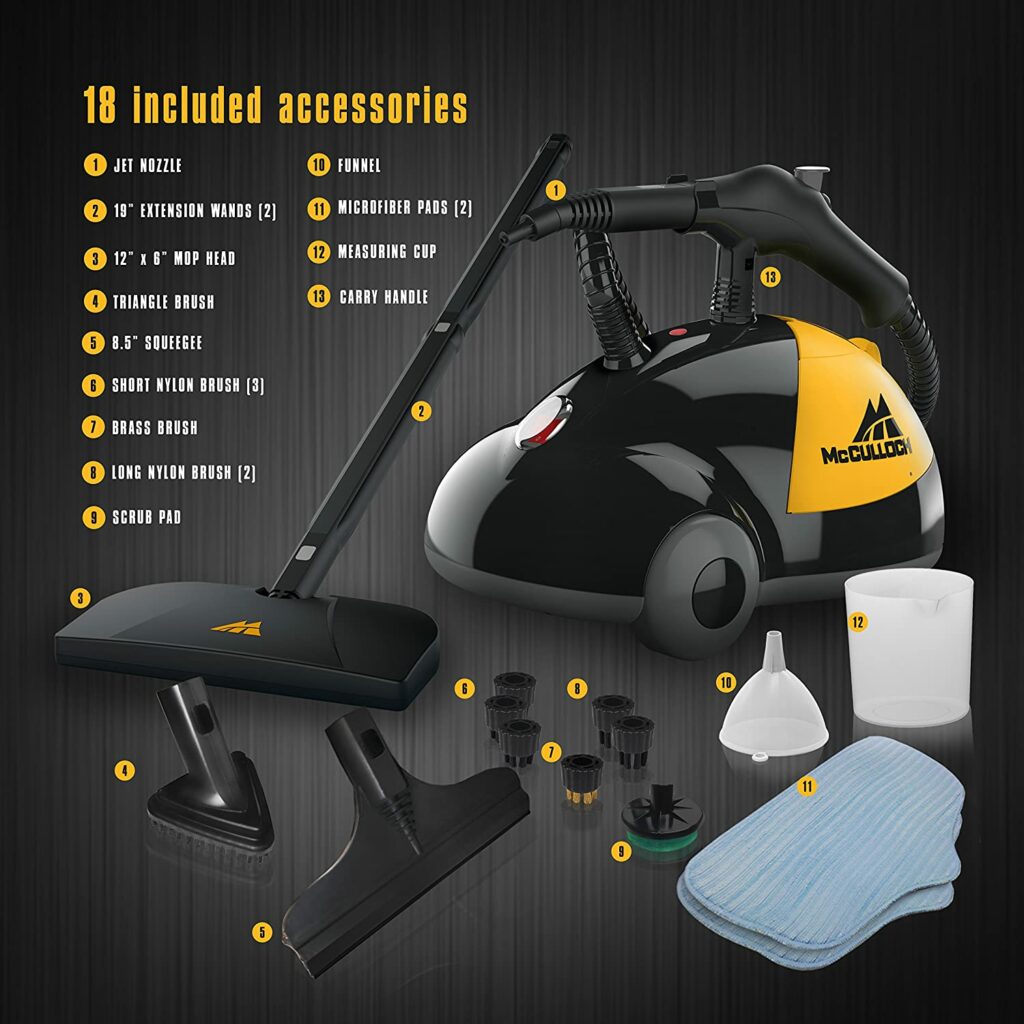 Heat Up Time: 8 min.
Max Steam Time: 45 min.
Tank Size: 48 oz.
Variable Steam: No
Steam Hose Length: 10 ft.
Item Dimensions: 13.5″H x 10.5″W x 17.2″D
Item Weight: 10 lbs.
Watts: 1500
Volts: 120V
Power Cord Length: 15 ft.
The McCulloch MC1275 Heavy Duty Steam Cleaner's Pro and Cons
The majority of customer reviews for the McCulloch MC1275 Heavy-Duty Steam Cleaner were excellent, with everyone praising the wide choice of accessories available. This gave some of the best pressure on the residential steam cleaners after allowing it to heat up, thus it was well worth the money.
Although the steam machine itself is powerful, several customers have expressed dissatisfaction with the accessories. Some appeared to function well, but others appeared to lose their effectiveness after a few uses. However, if you use them carefully and aren't too hard with them, you shouldn't have any problems.
Where to buy McCulloch MC1275 Heavy-Duty Carpet Floor Steam Cleaner
#6 BISSELL'S Big Green Professional Carpet Cleaner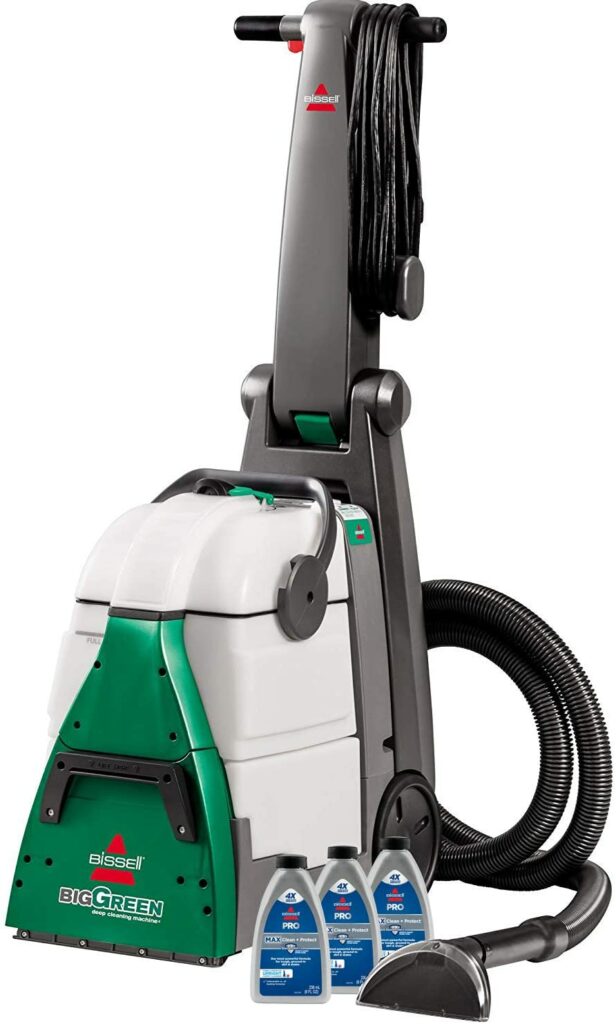 One of the carpet cleaning giants is Bissell's Big Green Deep Cleaning Machine Professional Grade Carpet Cleaner. It has a reputation for cleaning exceptionally well.
The Bissell Big Green has a devoted following among pet owners, thanks to its ability to effectively clean and remove pet vomit, stains, and urine.
Best Feature: Large Water Tank
The Bissell Big Green carpet cleaning machine has two high-capacity tanks that can contain water up to one gallon, precisely two gallons or 7.7 liters of water. In comparison, most of its competitors on the market, such as the ProHeat 2X Revolution Pet Pro (1986), have a capacity of less than one gallon.
With a larger gallon capacity, you can clean more surfaces in a single refill. It's also inconvenient to constantly pour dirty water into the sink when you run out of water, and then spend a few minutes cleaning the sink after you've poured all your dirty water in there.
Performance
The Bissell Big Green has a professional-grade motor that is powerful enough to do the cleaning, even on the most challenging stains. The PowerBrush can pull out deeply embedded dirt. While the heavy-duty suction can remove extra dirt and odor that is embedded deep within the carpet, and upholstery after the brushing.
Both clean and dirty water tanks are also secure and are designed to handle trips so you don't spill the liquid over your carpet. The Bissell Big Green also includes a 6-inch tough stain tool to let you spray and scrub parts and areas that are extra tough to clean up.
Instead of steam, the Bissell Big Green cleans using hot water extraction. Steam cleaning is excellent for synthetic fibers, however the hot water extraction approach is better for natural fibers and doesn't use as many detergents, which can cause carpets to re-soil quickly.
Because the Bissell Big Green uses a hot water extraction approach, it does not shrink the carpet as steam cleaning does. Details on the differences between hot water extraction and steam cleaning can be found here: hot water extraction versus steam cleaning.
Product Specifications: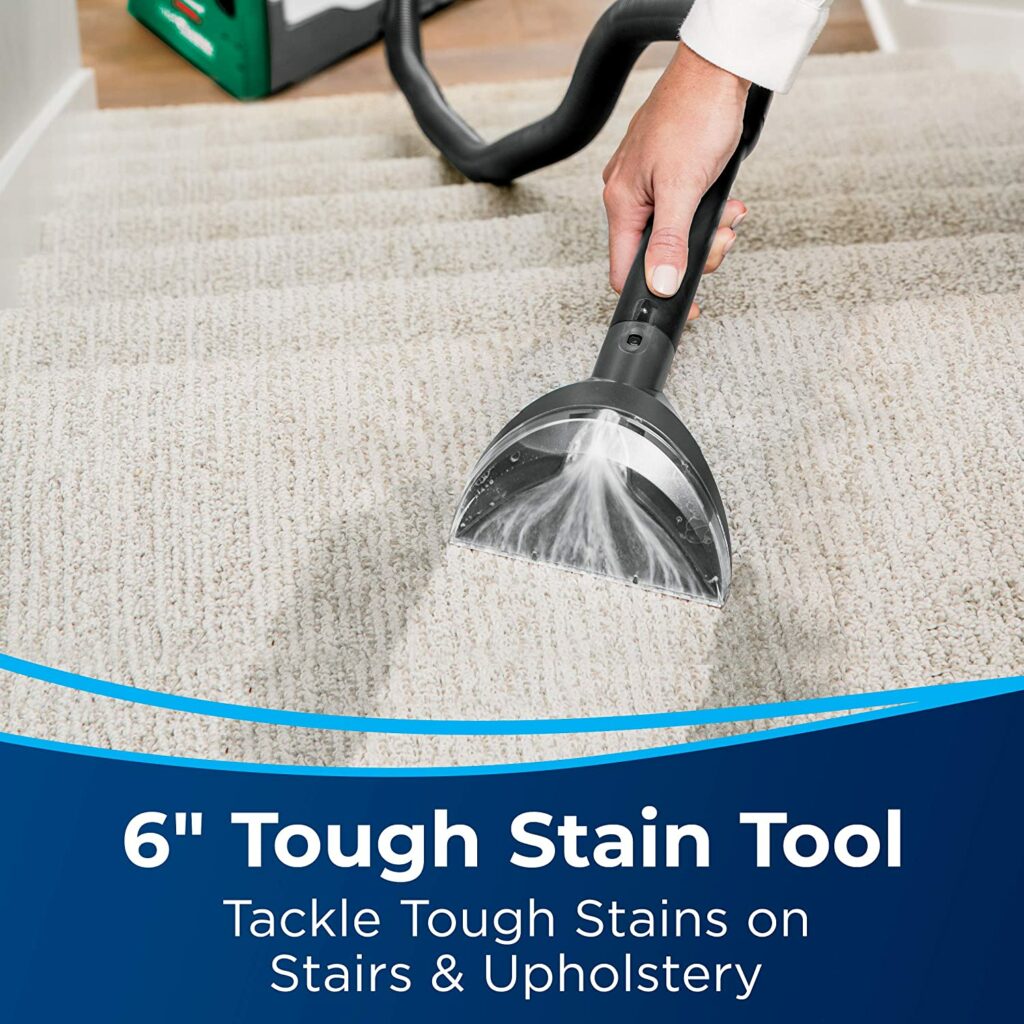 Weight: 41 lbs.
Tank Capacity: 1.75 Gallons
Power Cord Length: 25′
Hose Length: 9′
Heatwave Technology: No
Surface Type: Carpet & Upholstery
Express Clean Mode: No
CleanShot Pretreater: No
Removable Nozzle: No
3″ Tough Stain Tool Included: No
Other Tools Included: 6″ Tough Stain Tool
8 oz. Formula Included: 3
Where to buy BISSELL'S Big Green Professional Carpet Cleaner
See Detailed Review for Bissell Big Green Professional Carpet Cleaner
Carpet Cleaner Buying Guide
A carpet cleaner that can do more than merely vacuum your carpet is sometimes required. In such situations, you'll require a carpet cleaner who guarantees a thorough cleaning that will leave your carpet immaculate and perfect.
It can be frustrating and time-consuming to remove stains from your carpet on your own. This is one of the reasons why you should consider investing in a carpet cleaner.
If you have dogs, you should also think about getting a carpet cleaner. A vacuum cleaner will not be sufficient to clean the carpet thoroughly due to its dander and other stains.
If you're looking for a carpet cleaner, there are a few things to keep in mind. Aside from the value, you must take into account a number of elements.
Carpet Cleaner vs. Vacuum Cleaner
As previously said, many people mistake a carpet cleaner for a vacuum. Obviously, this is not the case.
A vacuum simply suctions up dirt and other solid particles from the carpet, whereas carpet cleaners are designed for deep cleaning, which involves a lengthy process of washing, rinsing, scouring, and thoroughly cleaning the carpet with liquid carpet cleaning agents.
In the case of a vacuum, no water or cleaning substance is used. This type of cleaning includes cleaning the carpet to make it look new and clean. Small attachments included in the package allow you to wash in tight spaces like corners, stairwells, and between cushions and mattresses.
Carpet cleaners, on the other hand, use water to steam the carpet while using a liquid cleaning solution/shampoo. To isolate the rug strands and dislodge debris, the cleaning brushes spin at a fast speed.
Deep cleaning is achieved by extracting water and cleaning ingredients into a wastewater container. In real-time, the machine removes the cleaning shampoo and dries the carpet surface.
How to Choose the Right Model for You
There are various industrial-grade carpet cleaners on the market now that can wash, scrub, and dry carpets. They'll spray cleaning solutions on the carpet, scrub or brush it, suck the liquid cleaning agent in, and use heat to speed up the drying process.
User-Friendliness
The best carpet cleaner is usually simple to operate. It should be simple to move about and maneuver. It should also be small enough to fit into corners and other difficult-to-reach areas.
Cleaning varied surfaces and shapes are made easier with the interchangeable cleaning head and other available attachments.
Power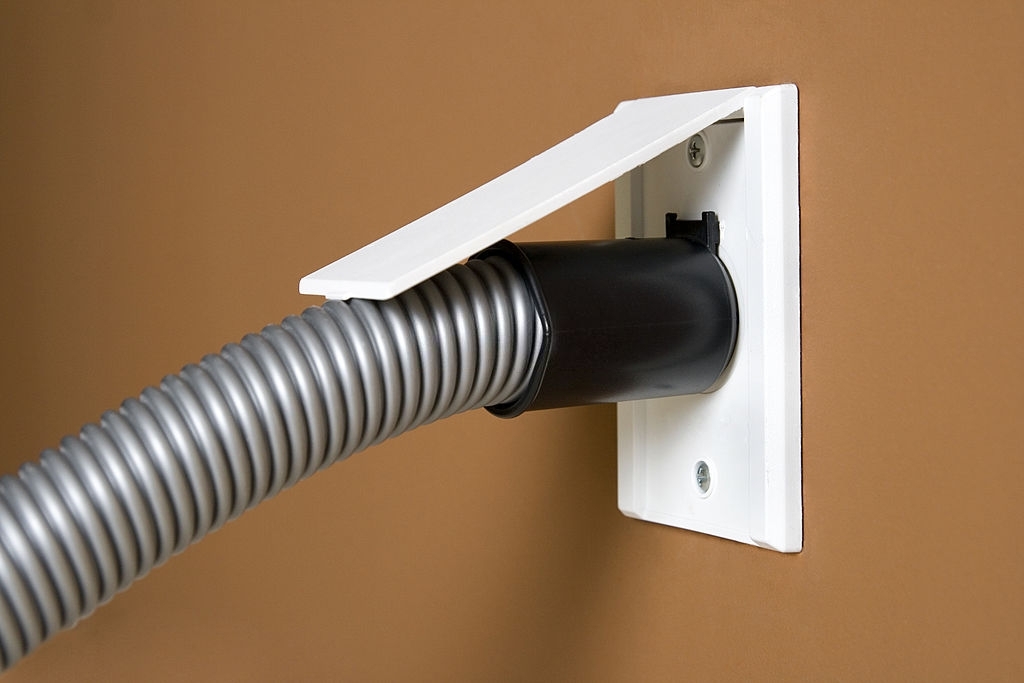 Everyone desires a small but powerful carpet cleaner. It should have a great suction force and hence the capacity to scour the carpet vigorously for a short period of time.
Nobody wants a machine that has to shut down every now and then due to overheating. At the same time, it should have a reliable cooling system to ensure that it functions properly.
Storage
Separate storage tanks for water and cleaning solutions are preferable since they allow for faster replenishing and cleaning. The more storage tanks you have, the longer your machine can work.
Noise
It's always a plus to have a machine that doesn't make a lot of noise. Quieter is preferable.
You can't expect a carpet cleaner to be absolutely silent, but it should keep the background noise level low enough to avoid disturbing pets, neighbors, or house residents.
Price
Price is, of course, an important consideration. Affordability is important, but you can't expect all of the most basic features to be inexpensive. That is why it is critical to make comparisons in order to choose the easiest carpet cleaner that meets your demands.
It must also have all of the necessary functions, and be available at a reasonable price.
Final Thoughts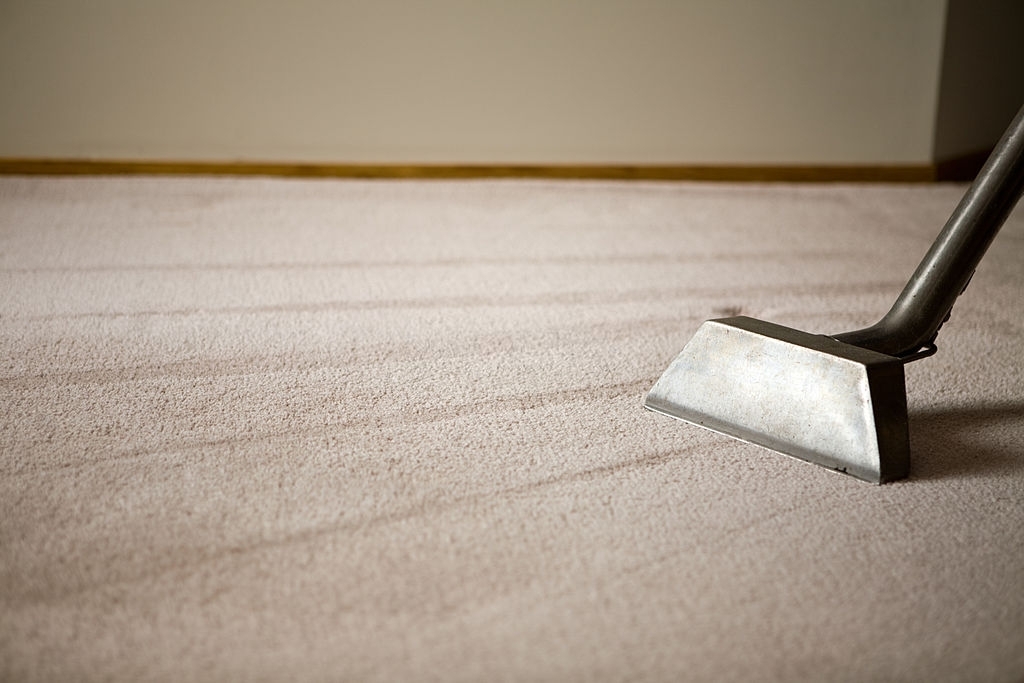 Even if you clean your carpets with the best vacuums on a regular basis, dirt and dust can settle deep into your carpet, not to mention stains and odors that can accumulate with time. You'll want to use a carpet cleaner every now and again to keep your floor coverings looking fresh and clean.
While these machines can usually be rented from home improvement stores, it's generally handier to simply buy an at-home one that you can use more frequently. Many carpet cleaners nowadays are approximately the same size and cost as vacuum cleaners, and they're a great addition to your cleaning arsenal for homes with a lot of carpeting.