Choosing the best vacuum for your needs can be overwhelming. If you're new in the cleaning tools world, you might feel confused about all the options you have. One type of vacuum you have probably heard about is a handheld vacuum cleaner. If you're considering getting this type of product for your home, you must also know that you can choose from a dry or wet/dry handheld vacuum cleaner.
You also have an option to get a corded or a cordless device. In this section, however, we're focusing on cordless handheld vacuum cleaners for dry and wet messes.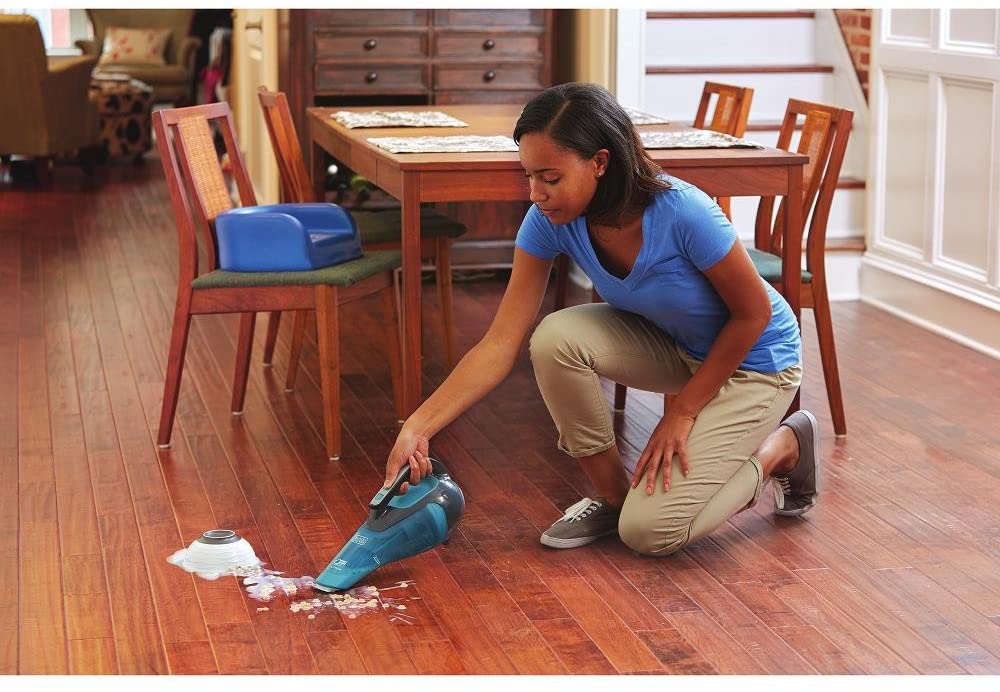 You see, vacuums meant for a dry mess, and those that are created for cleaning up wet/dry mess have a few differences a consumer needs to know. These vacuum cleaners work differently, as well as the parts of the devices are distinct.
Now knowing the crucial details about these products might cause you to damage your vacuum or waste money on buying the wrong product. Thus, here we present a guide on buying handheld vacuum cleaners for wet and dry messes.
Difference Between Dry Vacuums and Wet/Dry Vacuum Cleaners
No one wants to waste money on purchasing the wrong product. Although handheld vacuums are relatively cheaper than other types of vacuum cleaners, it's better to be sure than sorry when buying this device. Most mistakes done by consumers when purchasing products is not researching enough about the products they're buying.
Compulsive buying doesn't only typically result in time and money wasted; you'll also end up having a useless junk in your home, taking up space in your storage area. Thus, if you're planning to buy a cordless handheld vacuum, you did the right step of delving into this guide. Know the difference between a vacuum cleaner for dry mess and for wet/dry; now you're half away to get the right product for you.
Suction power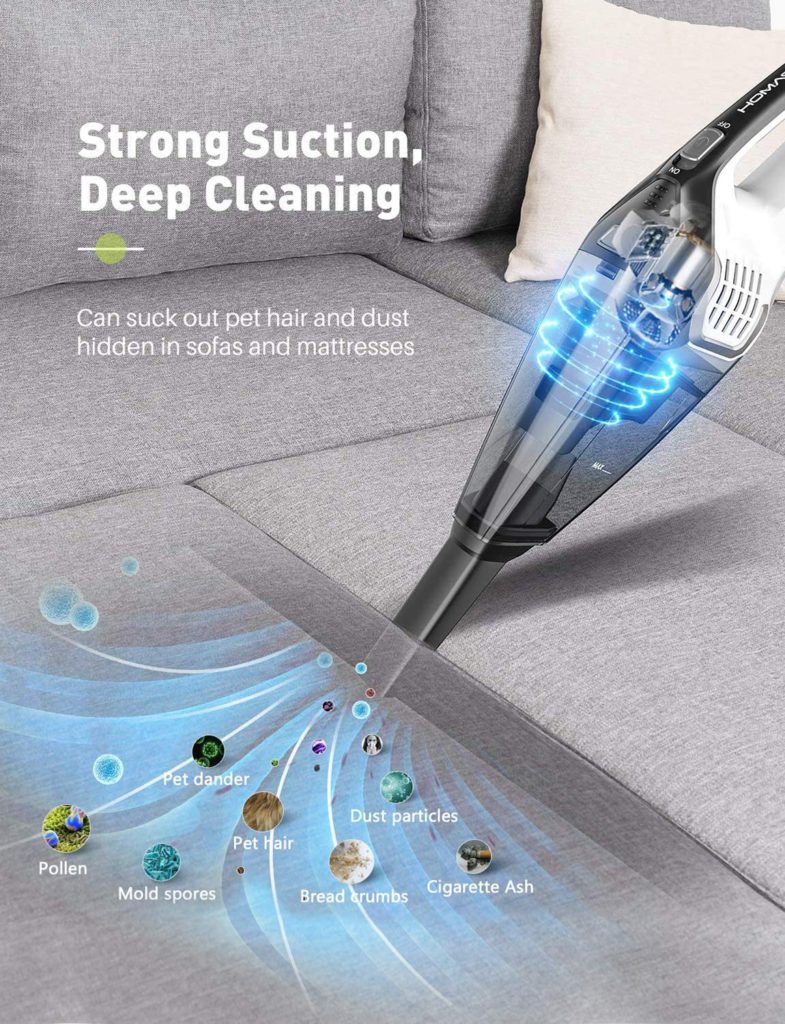 Cordless handheld vacuums that work for wet and dry mess typically offer more powerful suction than dry vacuum cleaners. This is one of the most important features you should check before buying a vacuum. Suction power is a crucial factor in all types of vacuum cleaners. For a wet-dry handheld vacuum, however, it's vital as a reliable suction power allows the vacuum cleaner to suck up liquid mess.
A wet mess is typically harder to get than debris. Thus, notice if the product has about 20 AW for suction power. This is the average strength you'd need to ensure you're getting the right product.
Dirt container
The dirt container is another product feature that you must look for a vacuum cleaner. Most vacuums that can get wet mess is equipped with a plastic dirt cup that can hold liquid. Most cordless handheld vacuums are bagless, which means the dirt bin is inside the unit. Check this part of the device when you're buying a vacuum cleaner. Make sure you will find a container that can hold a wet mess if you're mainly after a wet/dry vacuum cleaner.
Product parts
The product parts, such as the motor, filter the dirt bin, and the added tools are essential features of a vacuum. The position of these parts also matters, as with wet/dry vacuum cleaners, the filter and motor are typically separated from each other. It's to avoid the engine from being damaged when the liquid mess gets inside it.
The dirt bin, as mentioned, must be able to hold liquid if you're looking for a wet/dry handheld vacuum. Furthermore, the added tools, whether built-in or detachable, must be efficient enough for getting debris and damp mess. You will typically find tools like a crevice tool, brush tool, extension tool, and multi-surface tools when buying a handheld vacuum.
Price
Usually, wet/dry vacuum handheld cleaners cost more than vacuums that can only get a dry mess. It's easy to understand why, although it's not always the case. Some dry vacuum cleaners can be more expensive than wet/dry vacuums, depending on the brand, features it offers, materials used, and so on. Thus, if you're looking into getting a vacuum cleaner for wet/dry mess, expect to pay more than when getting a dry vacuum cleaner.
Size
The size of the vacuum cleaner may also be one important factor to consider when buying a product. Although for handheld vacuum cleaners, the size of the units is almost the same for wet/dry and dry vacuum cleaners. If you want a portable vacuum, opt for something small. However, smaller vacuums mean small dirt bin as well. So make sure you consider the size of the device you're getting, depending on where and how often you're going to use the vacuum cleaner.
Recommended for You Best Wet Dry Handheld Cordless Vacuum Cleaners | Clean Any Type of Mess with These Handheld Vacuums
Factors to Consider When Buying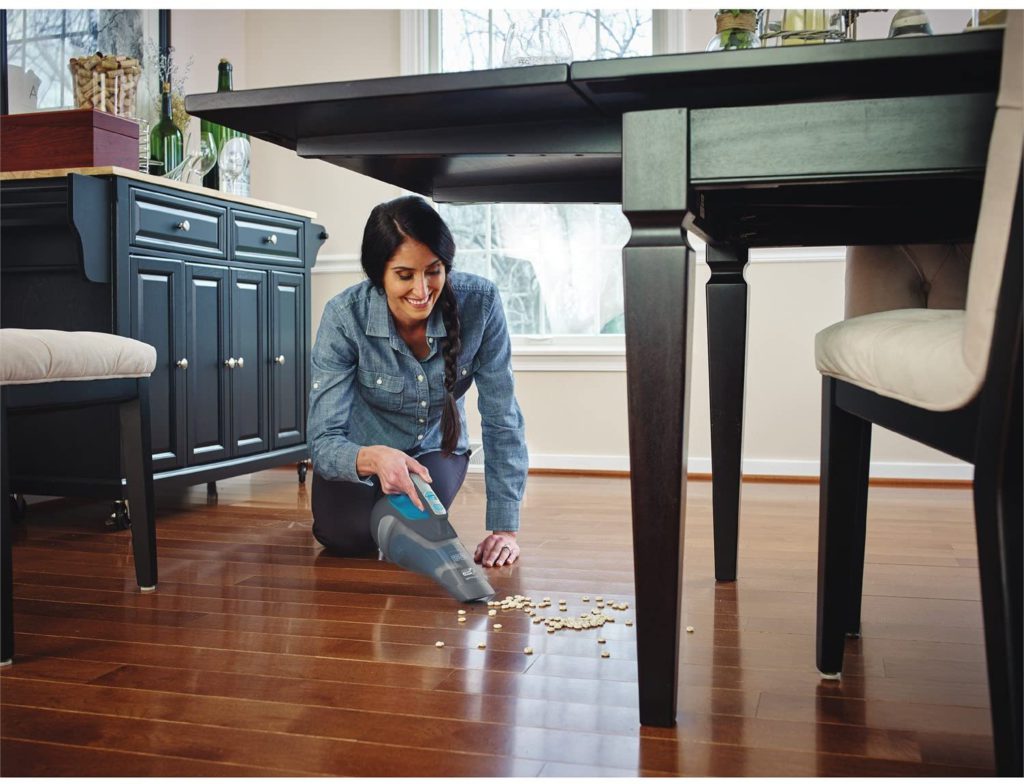 Purpose
Your purpose in buying is the first reason to consider a vacuum cleaner. Why and where are you using this product? On which places will you often use the vacuum? If you're going to use a vacuum cleaner for your home to get rid of dust or fur, a dry vacuum cleaner is enough to get the job done.
However, for instance, you're getting a vac for your kitchen or countertop, you might want to get a device that can clean both wet and dry mess. To make the most of the product you're purchasing, think first, where you will use the vacuum more often.
Durability
Durability is essential not only for vacuum cleaners but for almost any type of product you will purchase. Read reviews and feedbacks about the product you're purchasing before buying. Especially for wet/dry vacuum cleaners, when these products are not made with quality materials, or when the parts are not correctly designed, they tend to be damaged easily. To avoid this, make sure to read reviews and feedbacks about the products you're planning to get.
Suction
As mentioned, suction power is crucial for vacuum cleaners. If you're after getting a wet-dry vacuum, make sure the product you're getting offers powerful suction to be able to get a wet mess. Otherwise, the product won't be efficient in cleaning, and you will end up disappointed with every use.
Technology
Handheld vacuum cleaners today are equipped with different technologies to improve their efficiency. One tech you will love is the Cyclonic Action tech. For both wet/dry and dry vacuums, this is a fantastic touch, as it separates the collected dirt from the filter. Meaning, you will get consistent suction power every time you use your device. This technology also prolongs the life of your machine.
Recommended for You How To Buy a Handheld Vacuum Cleaner | Finding the Best Product for Your Needs
What to Do and Not to Do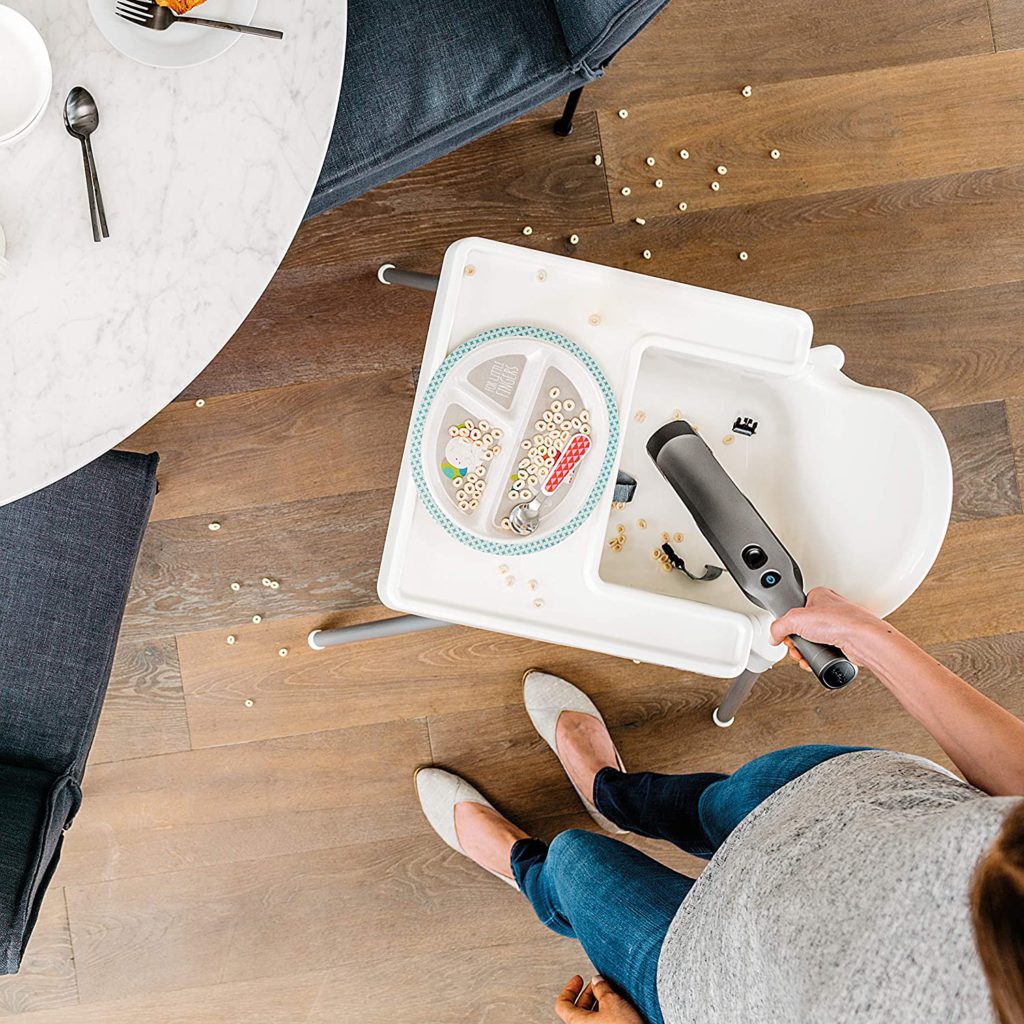 Clean After Every Use. For wet/dry vacuum cleaners, especially, you will need to keep your device clean every after use. Dispose of the liquid mess gathered every time you use the vacuum. For a dry vacuum cleaner, it's also essential to keep the product clean as it prolongs the vacuum's life.
Remove the collected hair, dirt, dust, or wet mess from the cleaning tools, bristles, and dirt container of your device as often as possible. It's recommended you clean your vacuum every time you use it, so the suction power remains consistent.
Do not Leave Liquid Dirt Undisposed
Never leave the collected liquid mess inside the dirt bin after you use it. It's not only unhygienic, as bacteria and molds can form inside the device. It may also damage your vacuum. Thus, every time you clean wet mess, dispose of the collected dirt immediately after use and wash your device with soap and water.
Never Use Dry Vacs for Wet Mess
Never use a dry vacuum for getting a liquid mess. These products are created differently. As mentioned earlier, most wet/dry vacuum cleaners are built with the dirt cup, filter, and motor separated from one another.
These devices are built this way for a reason. That's to avoid the product from being damaged when liquid gets inside the motor. Therefore, if you buy a vacuum, make sure it's suitable for cleaning fluid and dry mess before cleaning up that spilled milk.
Recommended for You Best Handheld Vacuum Cleaners for High Pile Thick Carpets | 7 Affordable Models You Can Find in the Market
Maintenance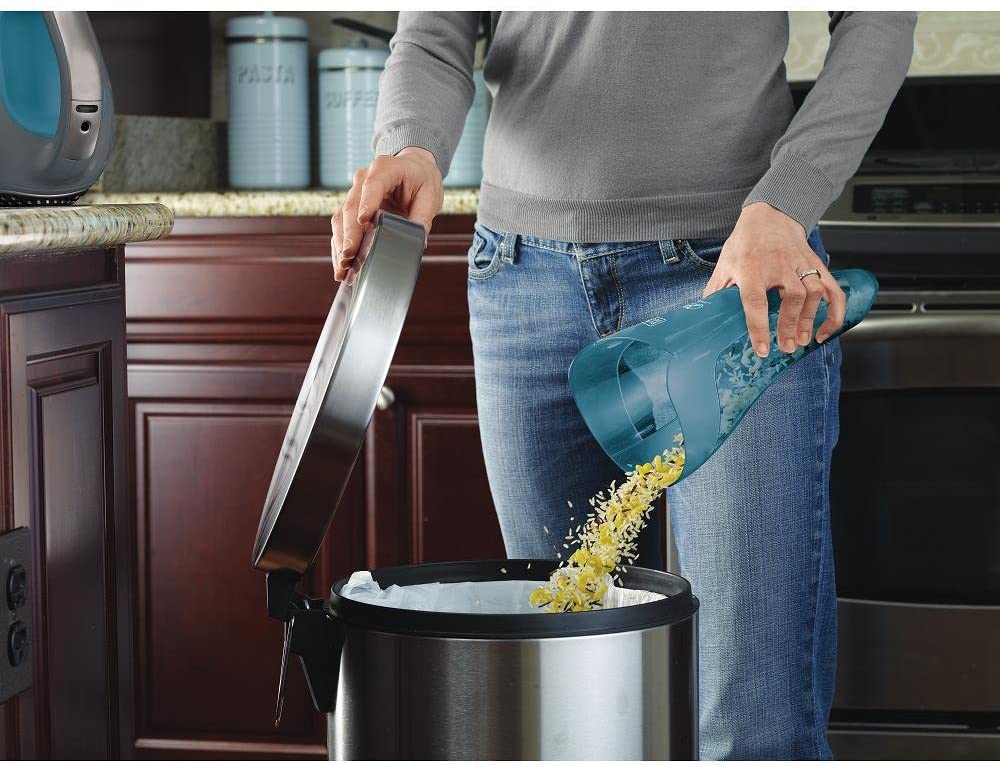 Cleaning with soap and water
It's essential to keep your vacuums clean. This way, you will avoid bacteria and mold build up inside your vacuum cleaners, which you use to keep your home tidy. You don't want to use a device that might cause bacterial contamination inside your home. Keeping your products clean will also prolong its life.
You can wash the dirt bin and the filters with water. Some people, and for some vacuum cleaners, you can use soap and water to keep them tidy. Typically, wet/dry vacuum cleaners are washed with soap and water. Then, wait for the vacuums to dry before you keep it in your storage.
Storage
Before putting back your vacuum cleaners in their storage, make sure the devices are clean and dry. Check the dirt bin or water tank if all the liquid has been emptied. Make sure as well that the brushes, bristles, and other added tools are clean before storing them. It won't only save your vacuum from being damaged; you will also get to prolong their life. Thus, you are saving money by avoiding buying new products often.
Conclusion
We hope you've learned valuable information about wet/dry vacuum cleaners from this article. Keep these notes in mind when buying cordless handheld vacuum cleaners. Knowing these technicalities won't only help you save a few bucks, you will also get the most of the vacuum cleaners you're buying.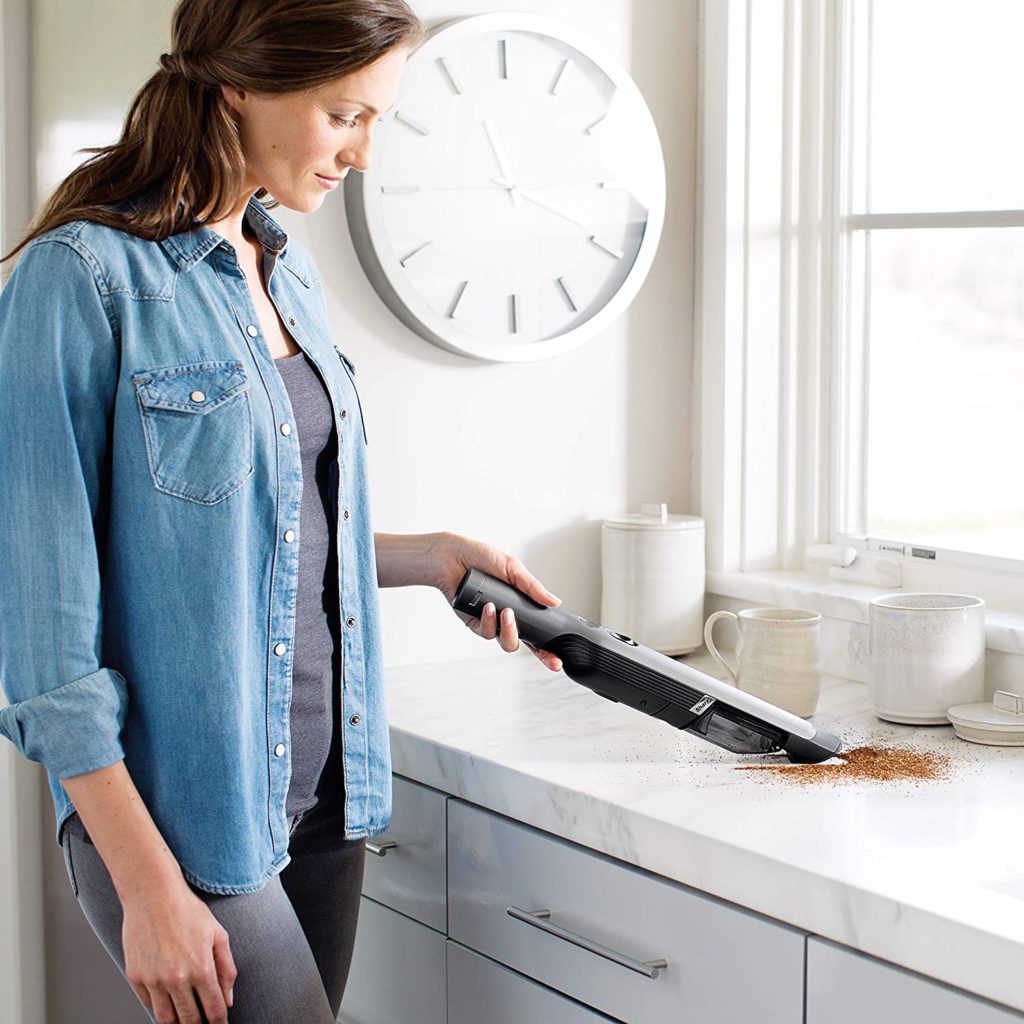 You will be able to save time, effort, and you can keep your home tidy and safe from bacteria and other illness-causing contamination. If you think what we have provided is of great value for consumers looking for handheld vacuum cleaners, we'd love to hear about it. If you have suggestions on what topics you like us to discuss, don't hesitate to share it with us.
Let us know if you're going to buy or if you already bought your own vacuum cleaner. Did you opt for a dry or a wet/dry vacuum cleaner? Let us know in the comment section below!
Recommended for You How To Buy a Handheld Vacuum Cleaner | Finding the Best Product for Your Needs