How to Buy a Dishwasher?
A double drawer dishwasher is a standard dishwasher that has been divided into two parts. Unlike a regular dishwasher, which layers plates and crockery by pulling out wire drawers, a double drawer dishwasher is divided into two parts.
While double drawer dishwashers have the same capacity as a regular 24-inch dishwasher, each drawer works independently, allowing you to wash small loads with less energy and water. Furthermore, each unit has its own cycle, so you can clean your plates and bowls with powerful long cycles and your wine glasses with gentle short cycles.
Benefits of Dishwashers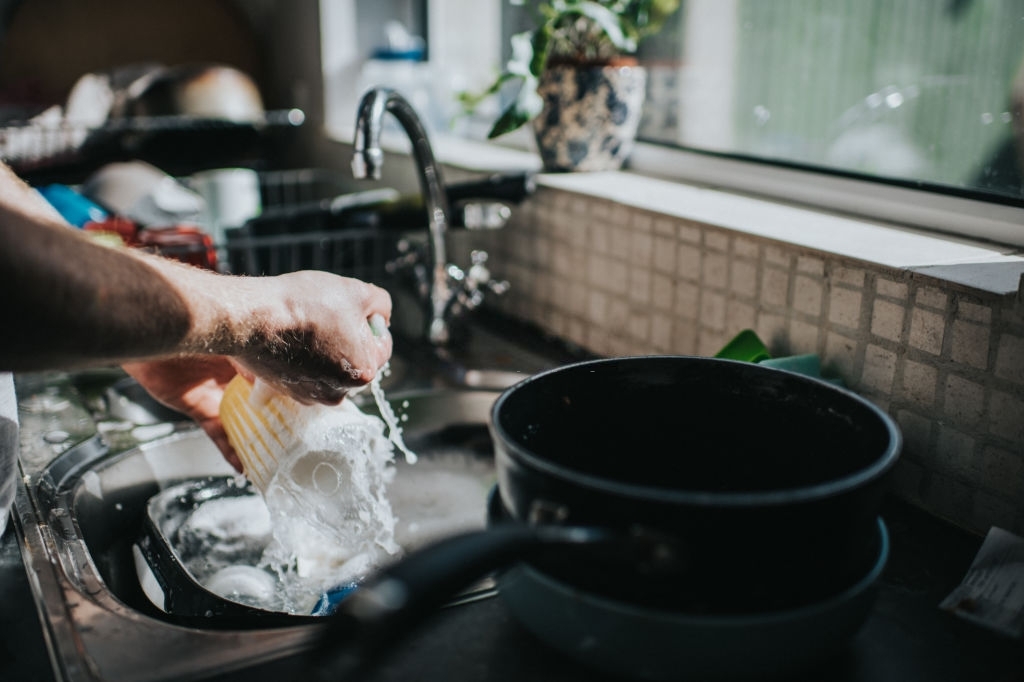 Many people hate the aftermath after a large dinner: cleaning the stack of pots and plates in the sink. Hand-washing your dishes not only takes a lot of time and effort, but it also exposes you to broken plates and contaminants from your dish soap.
Here are some reasons why buying a dishwasher for your family is a good idea.
More Hygienic than Hand Washing
E.coli and Salmonella, two common bacteria that cause food poisoning that thrive in your old sponges. Unlike hand-washing dishes, a dishwasher uses heated water to remove germs.
On Fisher Paykel dishwashers, for example, the sanitary option is an antibacterial cleaning feature that ensures maximum hygiene by destroying 99.9% of germs. This is accomplished by rinsing the dishes at a higher temperature, up to 70°C, for about 10 minutes.
This makes your kitchenware much more sanitary, which is especially useful if you have small children or family members with allergies.
Removes Difficult Stains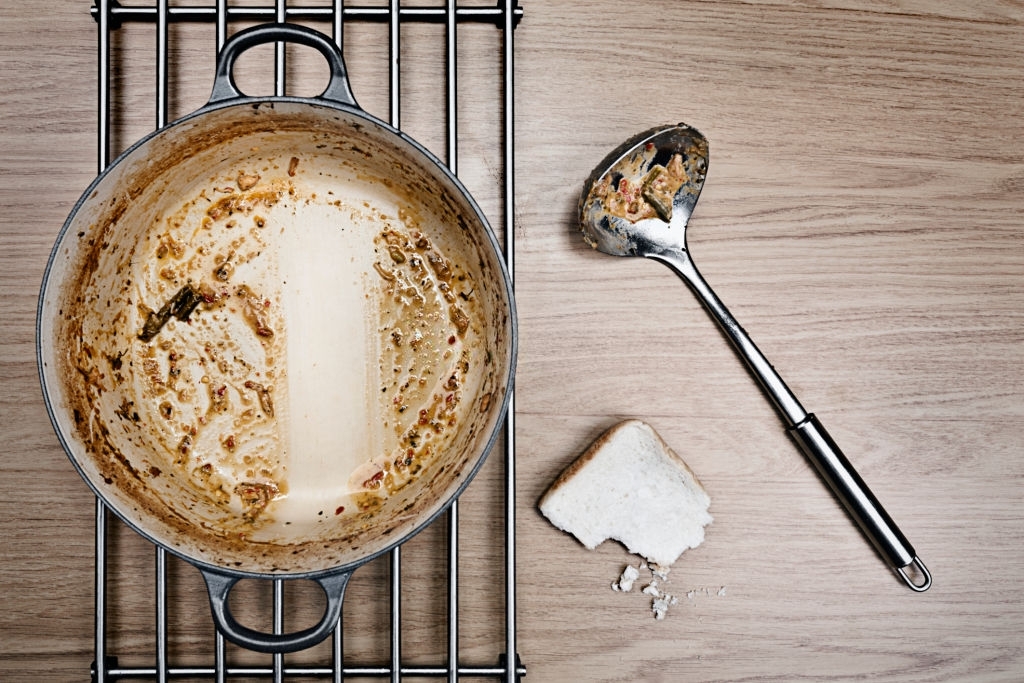 Tough stains from your pots can be removed in just 5 minutes, but the cleanup may take twice as long, if not longer. Cooking is less enjoyable than it should be because of the time spent cleaning gritty cheese off the bottom of the pan.
Dishwashers use internal high-pressured water jets to scrub tough stains, so all you have to do is toss any leftovers from your plates into the wastebasket. Other products, such as wine glasses, beer glasses, and baby bottles, can be thoroughly washed in a dishwasher because it can reach all nooks and crannies.
Saves You More Time
Your time is most likely limited during the day. Perhaps you've had a busy day at work or a long list of errands to complete. You finally had the opportunity to prepare a delicious food for your family. Finishing the job by hand might take an additional half hour to an hour.
Experts claim that pre-rinsing is unnecessary, but these modern appliances will save you even more time. You could be doing much more important things with this time, such as spending time with your spouse and children.
Less Housework = More Family Time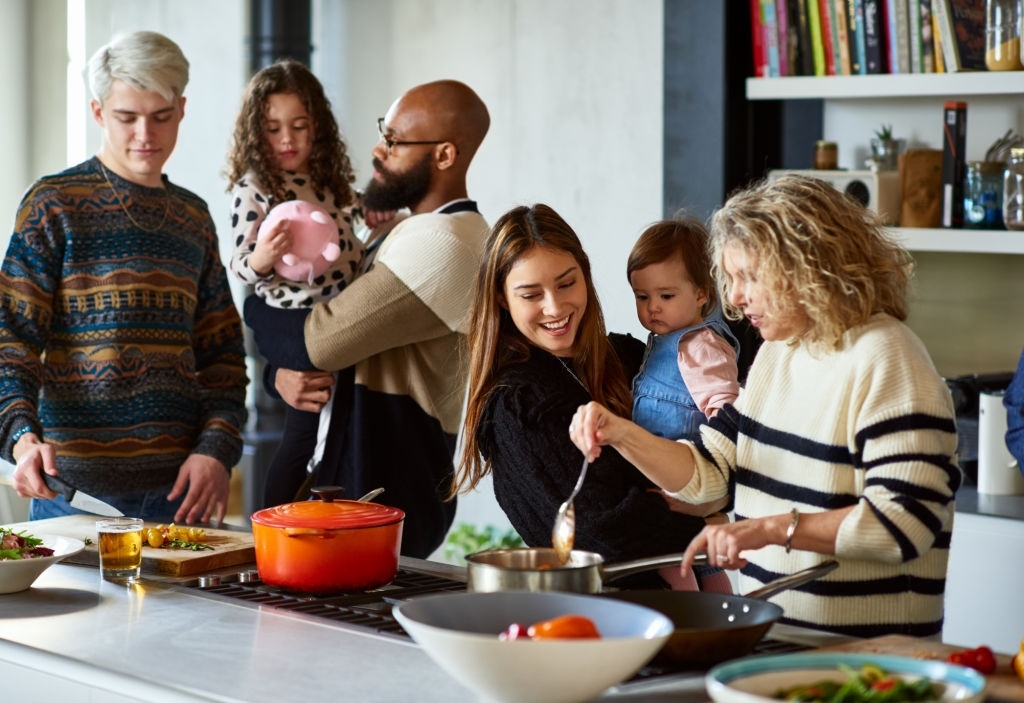 Enable your dishwasher to do the dirty work so you can get out of the kitchen and do things you enjoy. All you have to do is fill it with dirty dishes and cutlery, and your work will be done quickly and efficiently.
A dishwasher can clean cutlery more quickly than hand-washing at house parties and family events where more cutlery is used.
Things to Consider When Buying a Dishwasher
Over the last couple of years, the success of double drawer dishwashers has skyrocketed. As a result, there are now a plethora of double drawer dishwasher brands on the market. As a result, most people find it difficult to choose a dishwasher that meets their requirements.
If you're one of them, consider yourself fortunate because you've arrived at the right location today. We've done the legwork for you and put together a list on how to buy the best double drawer dishwashers.
Here's what you need to know about choosing the right dishwasher for your home depending on needs and budget.
Cleaning Performance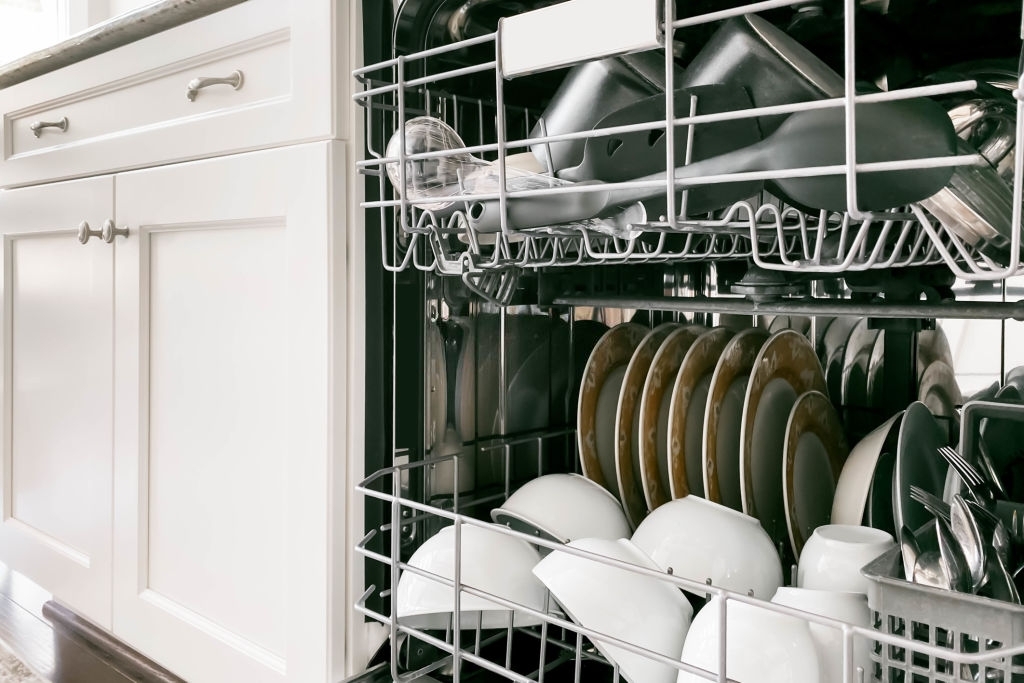 This is the crux of the matter. If your dishwasher doesn't wash dishes efficiently, it doesn't matter how sleek it is, how durable it is, or what special features it has. There are many dishwashers available today, varying in price from low to high, and many of them can provide you with the cleaning power you need.
However, there are several extra features available on the market that can increase the cleaning power for more dependable and comprehensive dish cleaning. For sports bottles and other forms of glasses, certain dishwashers have a concentrated wash sprayer.
There are also devices that have specially engineered power-spraying cycles for removing baked-on grease and foods.
Performance in the Drying Process
It's not enough for your dishwasher to simply clean your dishes—just that's half the fight. It must also efficiently dry them. Consider a moment when you opened your dishwasher to discover the dishes were already absolutely soaked.
It's a stressful experience because you have to dry each dish individually by hand. As a consequence, a dishwasher that won't dry properly isn't very valuable.
Heating components are used in certain dishwashers, mainly in the United States. These large metal parts, similar to electric stovetops, heat up to 170 degrees Fahrenheit to dry dishes.
While this method works well for drying water, it often bakes food or calcium particles onto your plates, making them nearly impossible to remove. They can also melt plastic parts that are put near the elements by mistake.
The use of a stainless steel tub is the most advanced and energy-efficient drying method. These stainless steel provides a framework for condensation-based drying, which does not melt plastics or bake food, but does a fantastic job of removing moisture from dishes at the end of each cycle.
Many low-cost dishwashers use a plastic container, which, sadly, cannot heat up enough to prevent condensation and evaporative drying.
Noise Level
Using a loud dishwasher isn't a good idea in today's kitchens, which tend to have open floor plans and are mostly located near family rooms. You want to be able to run your dishwasher while also being able to use the kitchen and dining room.
If the noise is so noisy that you have to yell over it, it won't be necessary. Fortunately, there are a variety of solutions available that operate quite quietly. All you need is a basic understanding of decibel ratings and how they affect cost.
A typical conversation between two people has a frequency of 55-65 decibels. The sound level in a quiet library is about 40 decibels. But you'll want to look for a dishwasher that falls somewhere in the middle of those two options.
Any dishwasher that operates at less than 49 decibels would not be a huge nuisance in the average household. You'll want a quieter model if you're especially susceptible to noise and want to use your dishwasher without even hearing it.
Wash Cycle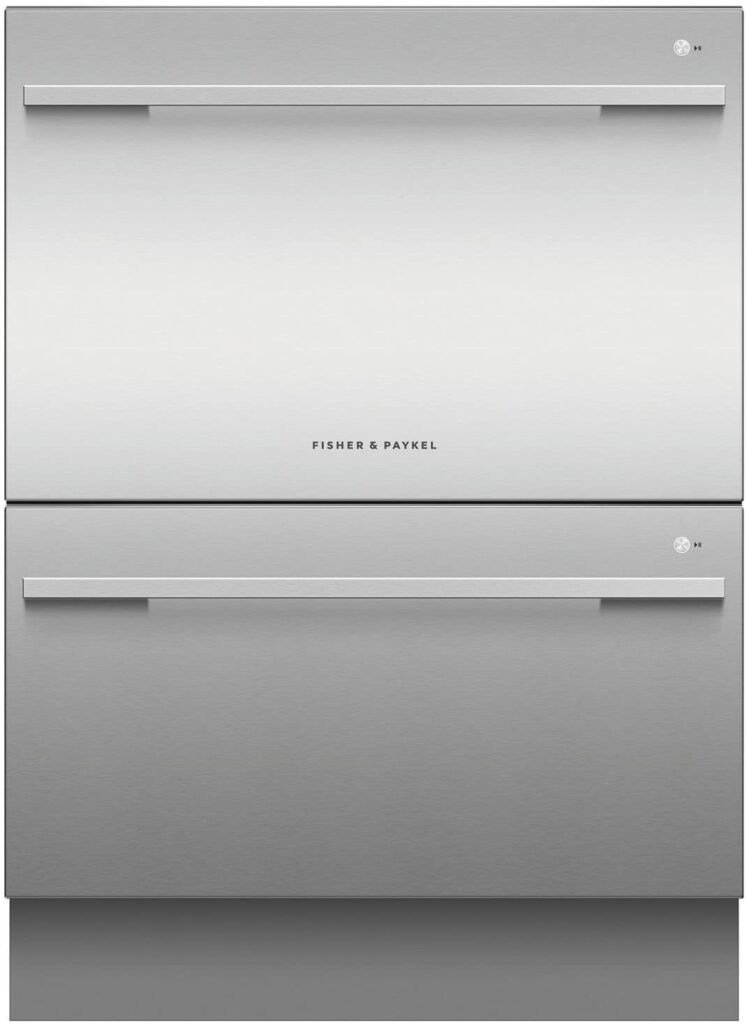 While each brand's cycle has its own name, most give a universal collection of similar cycles for specific tasks. It's important to remember that a dishwasher with a lot of cycles doesn't necessarily mean it's of better quality. You want cycles that are useful and serve a function.
The use of a stainless steel tub is the most advanced and energy-efficient drying method. These stainless steel walls enable condensation-based drying, which does not melt plastics or bake food, but does a fantastic job of removing moisture from dishes at the end of each cycle.
For one hour or less, this cycle uses more and higher-temperature water. It works well for washing dishes quickly with a moderate degree of soiling.
This cycle is for dishes that are heavily soiled and have dried, sticky, baked-on mud. Pots and pans are the most commonly used products. This cycle, in essence, uses more water at higher temperatures, resulting in a longer washing time.
This option is available in Dishwashers with integrated soil sensors. It is extremely common, and as more modern models are launched, it is quickly becoming a standard feature. If you have a lot of different dishes and can't decide which washing machine to use, this is a great choice.
This cycle uses less water and resources than the previous one. In the meantime, the water temperature is not particularly warm. Standard "light periods," which are identical and used for lightly soiled dishes, are typically longer or equivalent in duration.
This cycle uses very high-temperature water to destroy bacteria on the dishes.
When it comes to dry soiling, steam cycles are particularly successful. The soil becomes smoother as a result of the steam, making washing easier. For this alternative, some producers use additional steam generators.
Energy Efficiency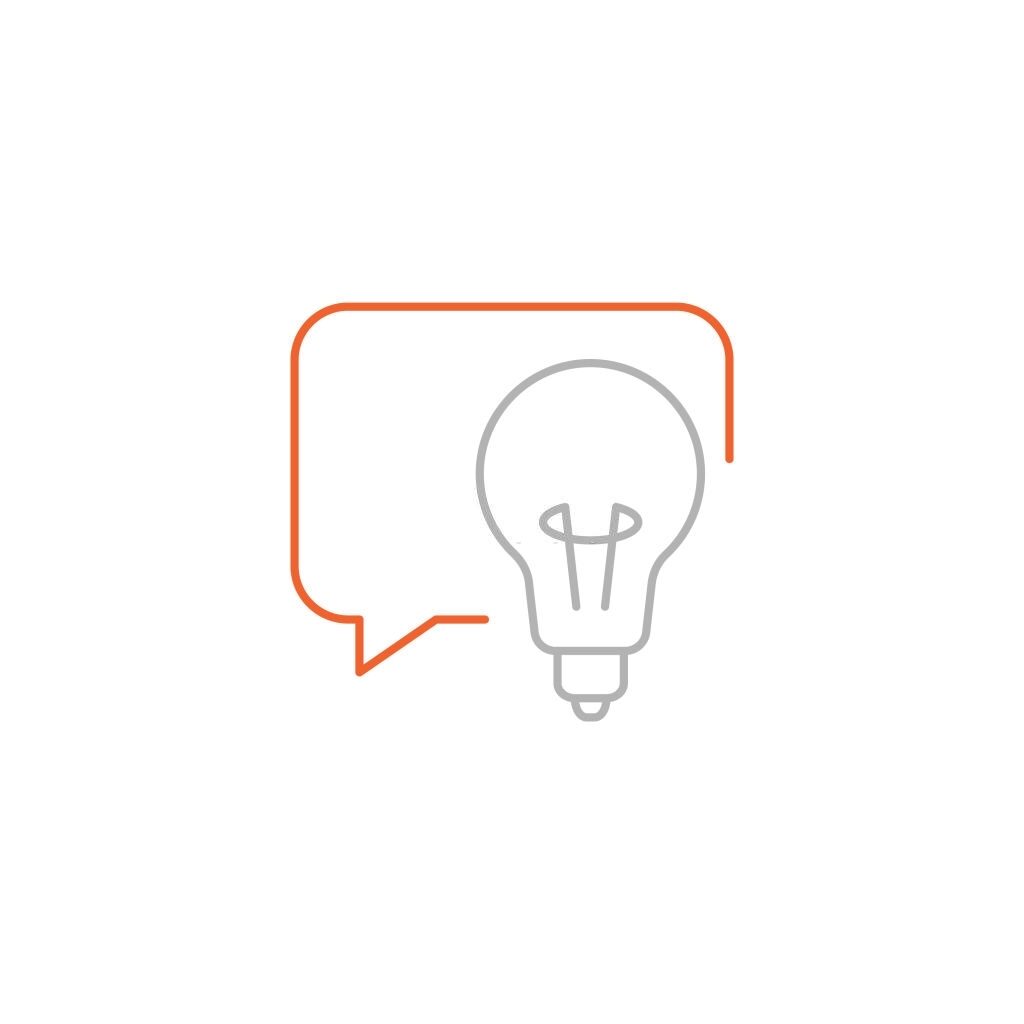 It all comes down to devices that have the least amount of negative effects on the environment. It's a technique for building appliances to use as little energy as possible when in use.
The EnergyStar ratings from the Environmental Protection Agency are perhaps the most well-known. This score indicates how effectively (or ineffectively) an appliance utilizes energy, such as electricity or water.
Many dishwasher brands go all out to increase the reliability of their units, in addition to actually qualifying for EnergyStar ratings. They include soil-sensing cycles, half-load choices, and speed wash or eco-wash cycles, among other things.
Installation, Maintenance, and Reliability
And lastly, you want your dishwasher to last, no matter which one you pick. Nobody wants to spend more money on their dishwasher than the original purchase price on maintenance, upgrades, or unnecessary replacements.
Although having a definitive ranking of the brands that provide the most consistent and long-lasting goods would be ideal, the fact is that reliability varies from model to model, even within the same single brand.
Final Thoughts
Choosing the right dishwasher can be difficult at first, but if you have a budget in mind and a few features in mind, you'll be able to narrow down your options quickly. Our buyer's guide will assist you in deciding between your finalists, and you'll soon be able to sort through the rows of comparable dishwashers to find one that's right for your family's needs.