A riding lawn mower can be your savior when dealing with maintaining your property. Imagine taking care of acres of land manually or using a push mower. It will feel like forever taking care of your lawn, and you even have to do it regularly. With the use of a riding lawn mower, however, you can easily and quickly complete your lawn task. You can reduce hours of work, and even have fun while you're doing your yard work using these riders.
If you're looking for this kind of machine to help you maintain your land, here we're giving a few tips and information on how to buy a riding lawn mower for your needs.
Recommended for You: Best Riding Lawn Mowers For The Money | Bang for the Buck Tractors for Maintaining Your Lawns
Different Kinds of Riding Mowers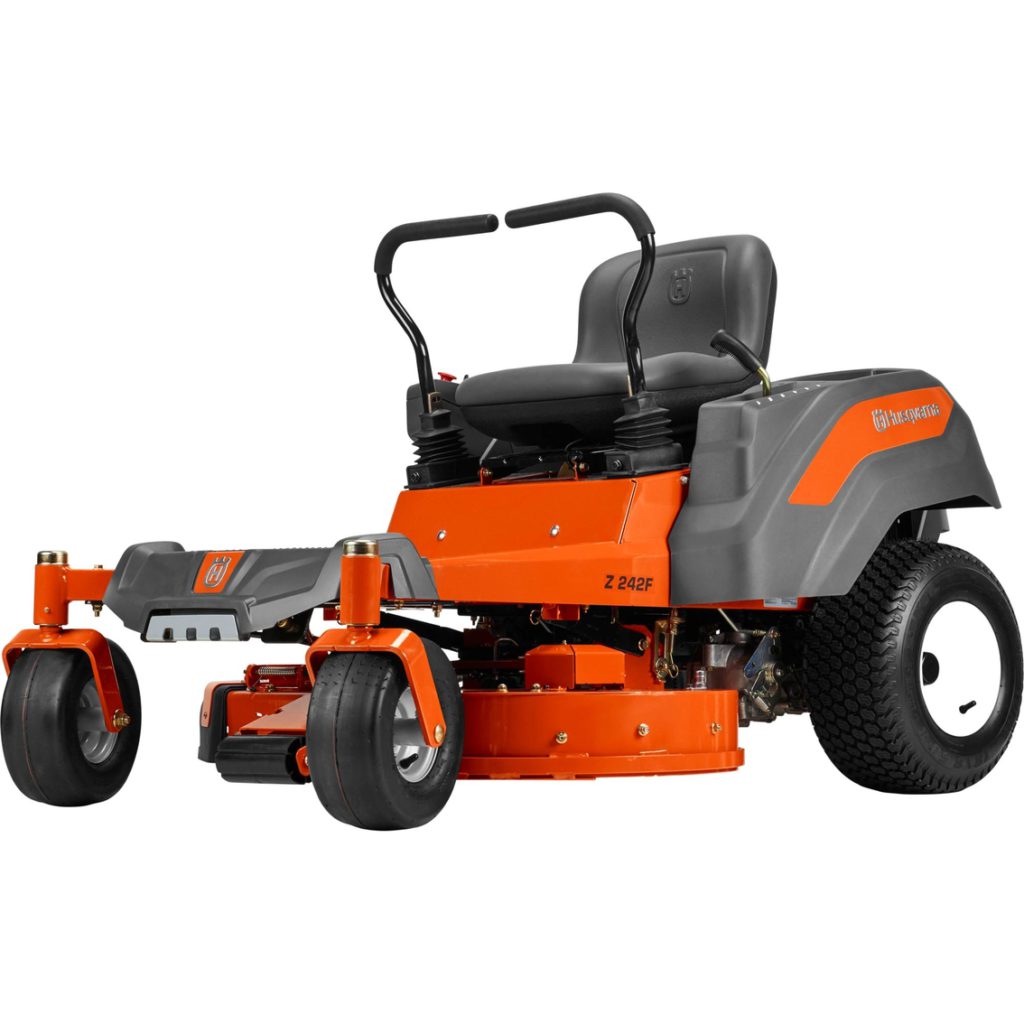 When it comes to mowers, you can choose between a push-mower or a riding lawnmower. However, if you're specifically dealing with large lands to maintain, clearly, opting for a riding mower is the better option. With this kind of device, you can save a lot more time and energy when doing your lawn tasks. You can even choose from the different types of riding lawn mowers that are available in the market.
To be certain you're getting the right mower for your needs, make sure to know the differences of these machines first. So, here's we're talking about Lawn Tractors, Zero-Turn-Radius Lawn Tractors, and Rear-Engine Riders and how they are unique from one another.
Lawn Tractors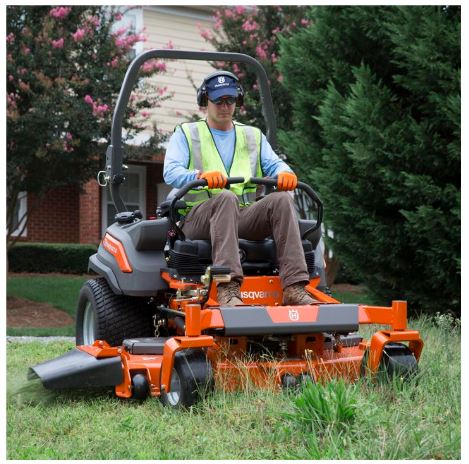 Lawn Tractors are powerful, large machines that can complete tasks faster than any other type of lawn riding mower. It's easy to control because most of them are equipped with hydrostatic transmissions. Most lawn tractors also provide a wider cutting range. Typically, lawn tractors can mow from 42- to 48-inch coverage.
Although there are also models under this category with wider decks that can provide up to 54 inches cutting scope in every pass. Lawn tractors are also usually easy to steer because they have wheels. These models also allow bagging, mulching, discharging clippings. Lawn tractors are typically comfy, too.
However, they can be bulky, which can be an issue if you have limited space for storage. Lawn tractors also have a wider turning radius and can be slower than zero-turn radius mowers.
Recommended: Best Self-Propelled Electric Lawn Mowers
Zero-Turn-Radius Lawn Tractors
Zero-Turn-Radius lawn tractors are faster than tractors. It's easy to turn and maneuver, too, which can be a perfect choice for lands with obstacles like flower beds and trees. These machines have a rear engine and rear-wheel steering, which most landscapers use. Most zero-turn radius lawn tractors offer a cutting width of about 42- to 50 inches.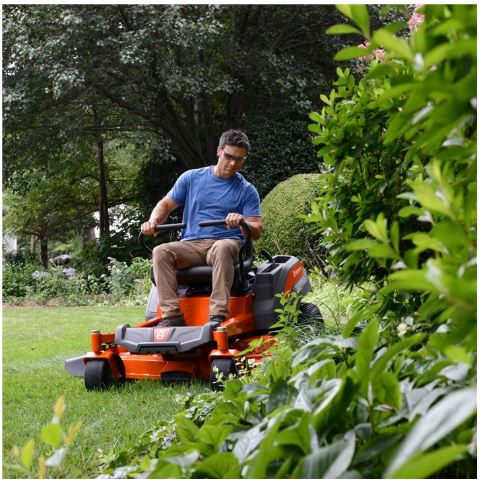 These machines are lighter and faster, which can move across properties quickly. However, zero-turn radius lawn tractors may not be the best option for if you have a hilly property. This type of tractor can easily lose traction and can be tricky to control on slopes. For large areas with mostly flat landscapes with obstacles, zero turn radius models can be a good choice.
Rear-Engine Riders
Cheaper and more compact; rear-engine rides can be a better option than tractors due to these two factors. They are the middle models between a push-mower and the bigger tractor models. However, among the three riding lawn mower types, rear-engine riders cut smaller due to its narrower deck. This kind of rider typically offers a cutting width of around 30 inches.
However, if you're looking for cheaper models that can still do the work, rear-engine riders can be the right choice. This type of mower is usually cheaper than the other kinds.
Recommended for You: Husqvarna YTH18542 Mower Review | Compact Yet Powerful Tractor for your Lawn
Tips on Getting the Right Riding Lawn Mower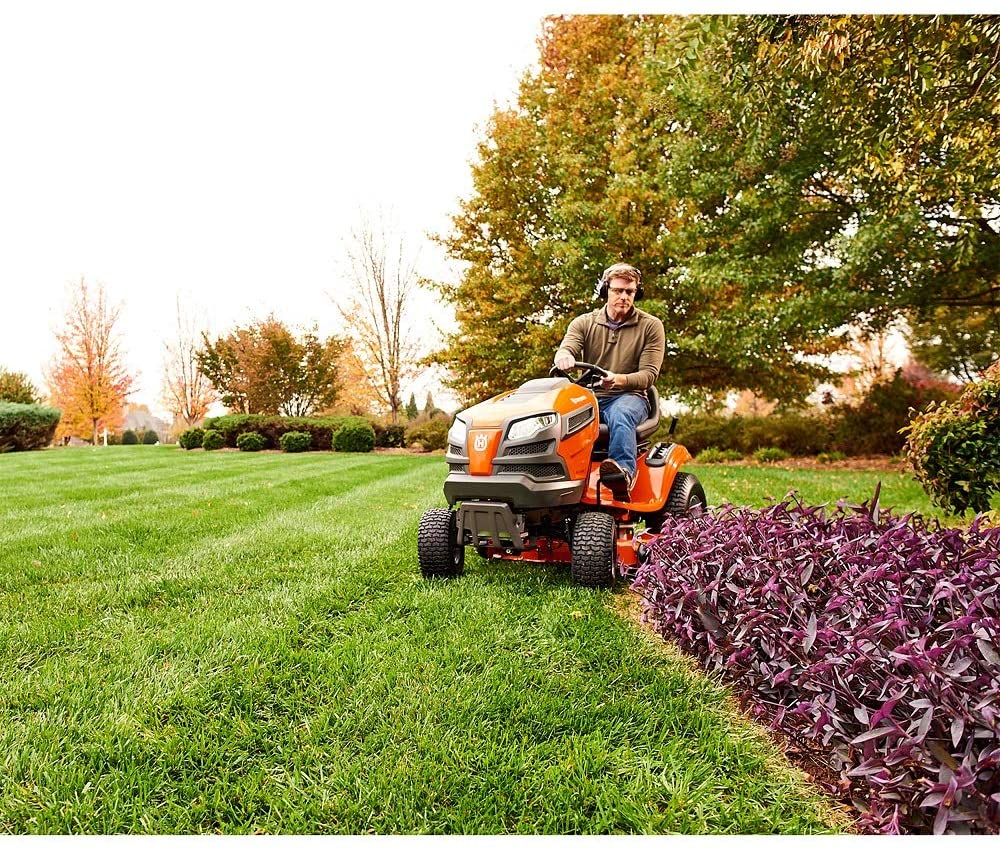 Now that you know the different kinds of riding lawn mower that you can choose from, you're now perhaps decided on what type to get. The next step is to find the features that suit your needs. Below are the factors to consider when getting a riding lawnmower.
The Size of the Lawn
The first factor to check when getting a riding lawn mower is the size of your property. It's one of the most crucial points as this is where you will base the cutting width of your tractor. Depending on the size of the lawn you will also base the speed, and the built of the model. Apart from the size of your lawn, you'll also want to consider the obstacles around your property.
If there are trees or flower beds across your lawns, better get a model that can work in tighter spaces. It can be a riding lawn mower with smaller bodies, or something that has tight steering for easier control in driving. Clearly, if you have a large lawn larger than ½ acre more, tractors can be a good fit for your needs. For properties around ½ acre with not many hills, zero turn radius models can do the work. On the other hand, for ½ to 1 acre of land, you can opt for rear engine riders.
The Type of Engine
Different models are equipped with varying engines. 18 HP, 24 HP, 25 HP, and so on, the power of the engine varies in models. You will also encounter different engine brands like Kawasaki, Briggs and Stratton, and more. If you want to know deeper details about the brand engines, you can research more about them.
You might, however, see the same brands among different models. You may want to focus more on the power these engines provide. The more powerful the engine, the better it can work on different cutting conditions. Good engine brands might also be durable, which can last many years.
So when getting a riding lawn mower, you may want to opt for engines that already have a good reputation.
Recommended for You: Husqvarna Z242F Mower Review | A Riding Lawn Mower You Can Get at a Fair Price
Speed
When dealing with speed, it's not always the case that the faster the mower, the better. In some cases, you may want to choose a model that's not the fastest, but can help you cut with precision. As discussed earlier, tractors can be slower than zero-turn radius models. However, tractors can be more precise when it comes to cutting.
If you have a vast property, you may want to choose a fast model, so it can quickly bring you from one place to another. The best combination, however, is to get a model that offers good speed, as well as on-point cutting, especially if you're going to deal with lands with obstacles.
Features of Comfort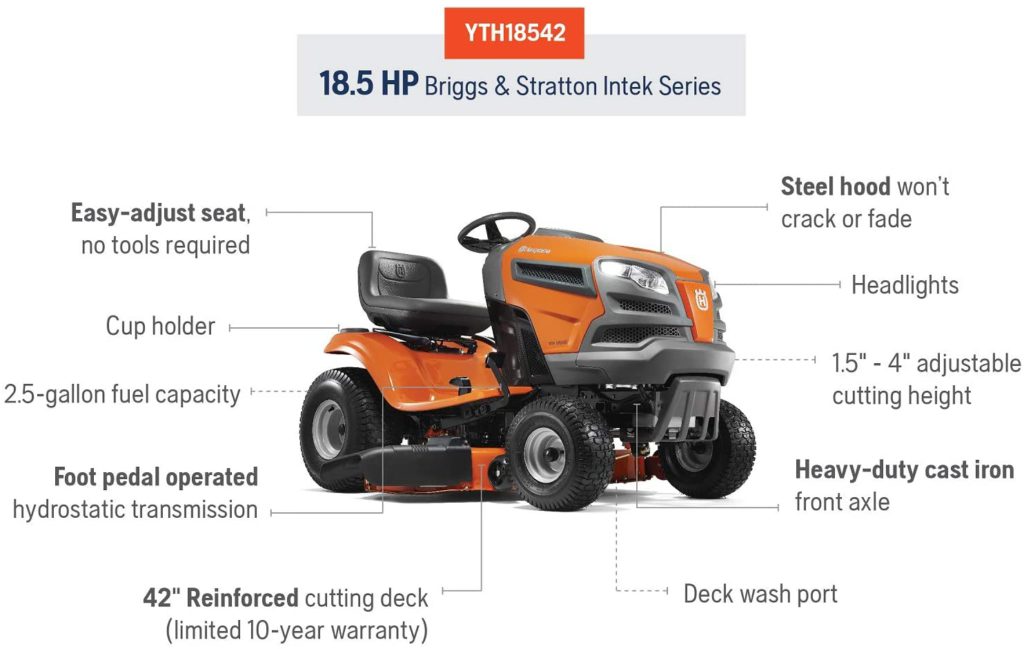 If you'll be working on acres of land, chances are you will be using the rider for hours. Thus, you should consider features that support comfort during your use. Attributes like a cup holder, high back-seat, great lumbar support, spacious legroom, armrests, and rubber footpads can contribute to making your ride comfy.
Seeing added features for convenience may also be a positive point on your purchase. For instance, you will see riders that allow mulching, discharging, or bagging of the clippings, are a great advantage during your riding experience.
Cutting Path
The cutting path is another crucial feature to consider during your purchase. The cutting width sometimes depends on the cutting deck of the tractor or the type of the riding lawn mower you're getting. The size of the cutting coverage per pass varies from 30 inches to 50 inches. If you have a large land to work on, you'd want to opt for a model that offers good cutting coverage per pass.
However, this might mean it's a bulky model due to the cutting deck that's perhaps large, too. If you don't have issues about storing bigger riders, they can be the best choice for you, as the larger cutting width, the faster you can finish your chore.
Maneuverability
When getting a riding lawn mower, you might also want to consider how easy to maneuver the tractor. The tighter the turning radius, the easier it is to move around obstacles on your land. Typically, for areas with many hindrances like trees or flower beds, a zero-turn radius riding lawn mower can be a good fit for your needs. You may also want to look for features like cruise control and hydro-static transmissions.
Such highlights can help and better your driving experience and control. Cruise control is a feature that locks in speed and lets you mow in a straight line. Usually, you'll find this highlight from models with hydro-static transmissions. Having the feature of cruise control can help you save time and energy during your lawn work.
Fuel Tank Capacity
The tank capacity is another crucial highlight to look for a riding lawnmower. The size of fuel gallons varies among models and some could be larger than the other. You will need a model with larger fuel tanks if you're working on a vast property. However, some riding lawn mowers are fuel-efficient.
Thus, for this kind of model, the fuel capacity doesn't matter that much. If you're into energy-saving machines, you may want to opt for mowers that can use gas efficiently. It won't only help you save on gas costs, but as well help the environment. If you have acres of land to maintain, and you want to opt for energy-saving models, you can have something that has a large fuel tank and is gas-efficient.
Recommended for You: Garden Leaf Blower & Vacuum Buyers Guide
Conclusion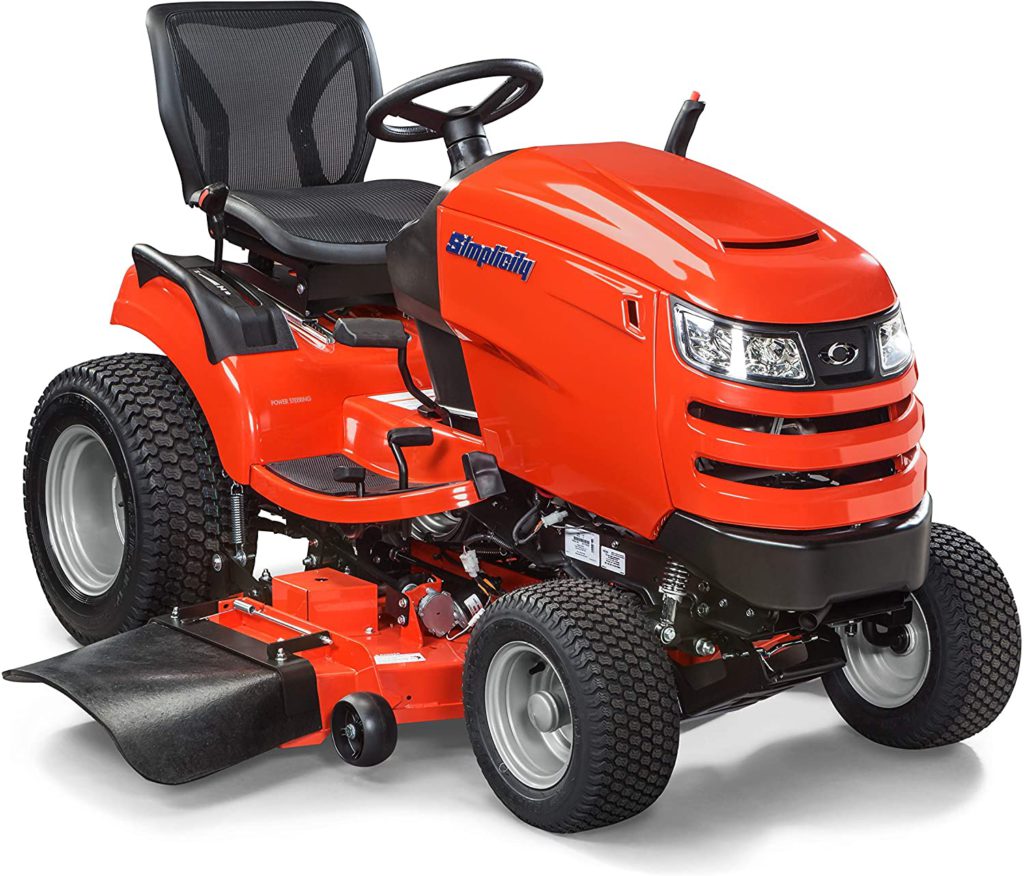 We hope we have provided valuable information on how to buy a riding lawn mower. These kinds of machines can be a hefty investment, but they offer great perks, too. They can help you save a lot of time and energy when maintaining your lands. However, we can't also cut out the fact that these models can be expensive.
Thus, if you want to make the most of your purchase, be extra careful about getting the right riding lawnmower. If you think this post will help you find the right product for you, let us know in the comment section below. We love to hear from you!