The Roborock E35 robot vacuum mop is another great addition to the brand's already impressive lineup. On offer is a high-performance cleaner at a lower price point than premium robots such as the Roborock S5, for those after a bargain. The E35's lower cost is one of the biggest advantages of this unit because you get similar features to the pricier robots, making this gadget good value for money.
What are some of the functions that you can expect to find on the Roborock E35? There's a set of advanced motion tracking sensors that work alongside a dual-gyro system so that the robot can carry out its tasks using the most efficient routes that it can calculate. The machine is fitted with 13 different sensors to help avoid obstructions and stay away from stair edges.
For a unit this small, it has one of the longest battery running times on a robot vacuum, lasting for up to 2 hours 30 minutes. When the robot detects a low battery it promptly returns back to its dock automatically and charges up. Not only does it vacuum, it can mop too. The suction power is impressive, delivering 2000Pa. This is all made possible by the high-grade 5200mAh battery fitted inside.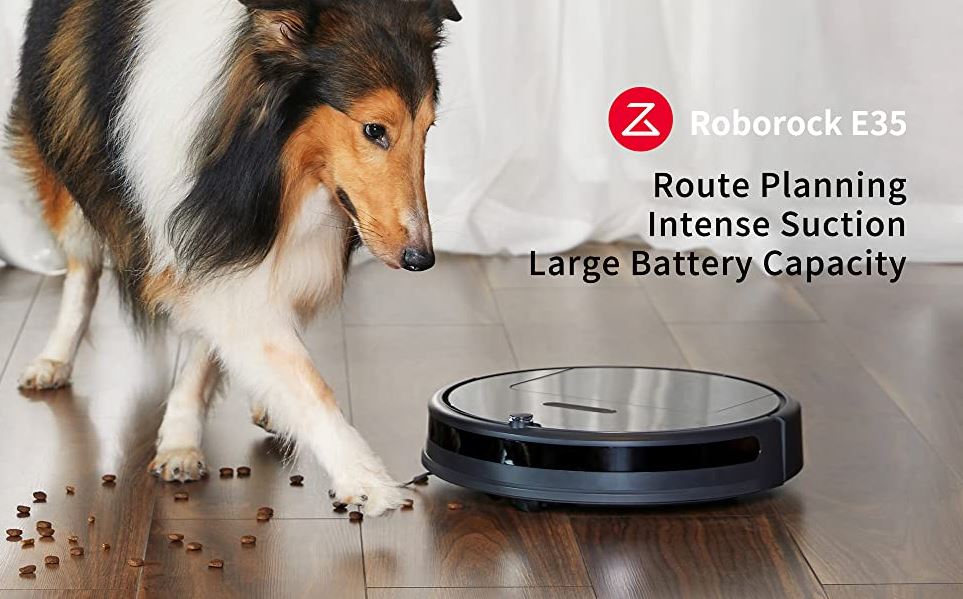 Check Out Where The Roborock E35 Ranked In Our Review of The Best Robot Vacuums
General Impression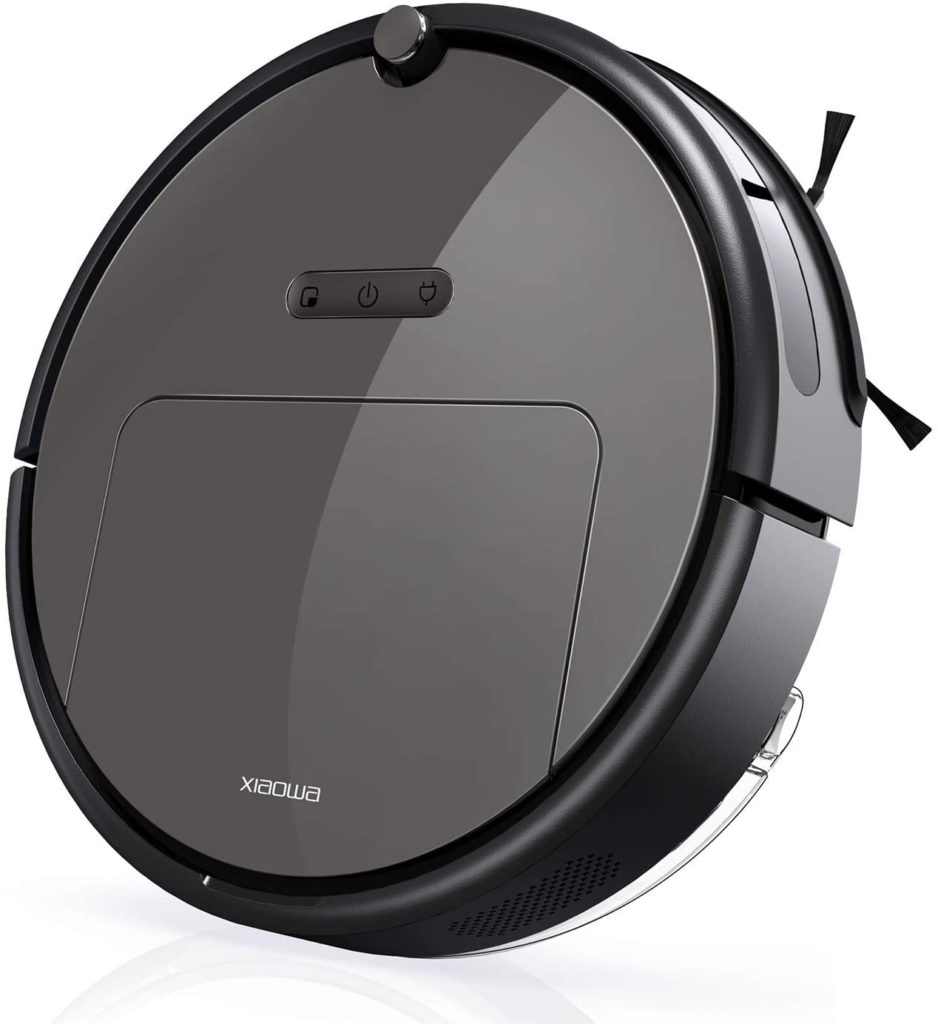 Not so long ago, if you were considering switching to a robot vacuum cleaner and wanted a high-performance model, you had to rely on traditional brands such as Dyson or Roomba. The issue here was that the robots offered by these longstanding brands were too expensive and most people simply couldn't afford them.
A lot has changed since then. The market is now flooded with plenty of choices and as a result, you are not limited to the high-end brands. It's now possible to source a high-performance robot that is good value for money, like the Roborock E35.
It cleans just as good as the iRobot or Botvac range and in some cases, it even outperforms some of the branded models. It's equipped with premium functionality such as remote app control, clever route planning and recharge & resume from where it left off.
The majority of E35 users absolutely love this little guy. One of the most talked-about features is the strong suction which makes this robot ideal for pet owners.
The long 2 hours 30 minutes running time means that the Roborock spends more time cleaning your floors and less time at the charging station. There's plenty of time for it to vacuum several rooms on a single charge even in bigger properties.
Having said that, The Roborock E35 does have some drawbacks, for example, it doesn't perform as good on thick carpets.
Controlling Your Roborock E35
The robot can be controlled remotely from your smartphone via the Mi Home App. Inside the app, you can set up specific cleaning times that fit in with your daily schedule, and you can keep an eye on the progress of the robot. It increases the suction power when it detects carpets, however, as mentioned earlier, it has a difficult time coping with cleaning thick-pile carpets.
The Roborock E35 can be linked to Alexa gadgets or Google assistant, thus providing the user with the convenience to control the robot vacuum with voice commands. You can say something like "Alexa, switch on Roborock".
Filtration
Thankfully, the unit is fitted with tangle-free brushes so that pet hair can be swept up without causing more work for you. Surprisingly the robot is also equipped with HEPA filtration for allergy sufferers, the machine is capable of capturing over 99.9% of microparticles which is a great feature to help those with asthma or seasonal allergies such as hay fever.
Check Out Where The Roborock E35 Ranked In Our Review of The Best Robot Vacuums
Pros
It comes with one of the best suction performance on a robot vacuum.
It can be controlled remotely via the smartphone app.
The robot is compatible with Alexa or Google Assistant for voice commands.
Cheaper to buy than premium models yet it offers similar features.
You can setup preferred cleaning times depending on your daily routine.
Cons
Struggles to clean thicker carpets
No floor mapping
Roborock E35 Cleaning Performance
Just because the E35 costs less than Roborock's premium offerings doesn't mean that the cleaning performance is of a lower standard. The machine delivers a superb cleaning experience and many users are singing its praises.
The 2,000Pa suction power enhances the robots ability to lift dust and dirt from various floor types.
As mentioned previously, the E35 is an excellent pet hair cleaner and is a very cost-effective solution for pet owners looking for a way to keep animal hair under control.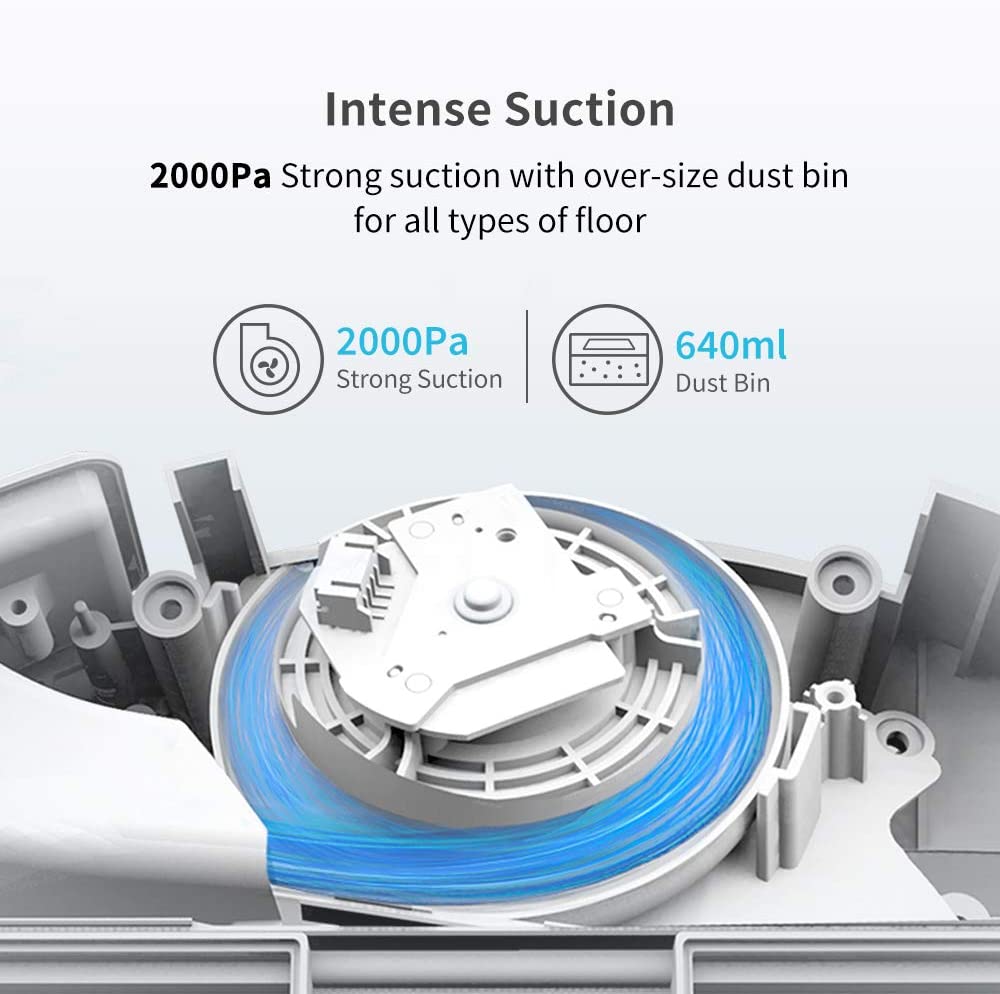 The dirt bin's capacity is 640 ml which is large enough for the robot to complete its cycle, even in medium to large sized homes before it needs emptying.
Another smart function is the dual exhaust system which distributes air evenly over a wider space. The majority of robots only come with one exhaust which tends to blow dust and dirt all over the place.
Sadly, the high suction power on the E35 doesn't seem to be enough to thoroughly clean thick carpets. Instead, the Roborock provides optimum performance on thinner carpets. Make sure that the carpet boost cleaning mode is turned on. The robot can be used on thicker carpets, however, you will need to top this up by manually cleaning with a stronger vacuum every now and again whenever you need to deep clean your carpet.
I would not recommend the Roborock E35 on extra-thick carpets or shaggy rugs as there's a high chance that the robot will get tangled with the long carpet fibers.
When cleaning hard flooring such as tiles, laminate or wooden floors, the E35's performance matches that of pricier units such as the iRobot.
Dirt that is lurking in corners or the edges of the room will be swept up by the onboard side brushes. The roller brush loosens tougher dirt and pushes it into the machine.
It's good to know that there's plenty of suction power for hard flooring. You can actually reduce the suction to the lowest setting and the machine will still perform an outstanding job on hard floors.
The sizable 640 ml dirt bin is one of the biggest that's found on a robot vacuum cleaner. The HEPA filter does an excellent job at trapping dust and airborne allergens, ensuring that they are sealed inside the bin.
Roborock E35 Robot Vacuum Cleaner Specs
Machine weight: 7 pounds
Motion tracking sensors/ Dual-gyro system
13 sensors including proximity and cliff sensors
Battery time: 2 hours 30 minutes
Battery capacity: 5200mAh battery
Battery recharge: Auto recharge & resume
Suction power: 2000Pa
Smartphone app: Mi Home App
Cleaning mode: Spot Cleaning/boost suction mode for carpet
Tangle-free brushes
HEPA filter comes as standard
Filters are washable
Connects to home WiFi for remote control
Can be linked to Amazon Alexa devices and Google Assistant
Recommended Reading: Best Wet & Dry Robot Vacuum Cleaners For Vacuuming & Mopping
Roborock E35 Mopping Performance
The mopping function is easy to set up. All you need to do is switch the dirt bin with the mopping accessory, comprising of a removable pad and a water tank.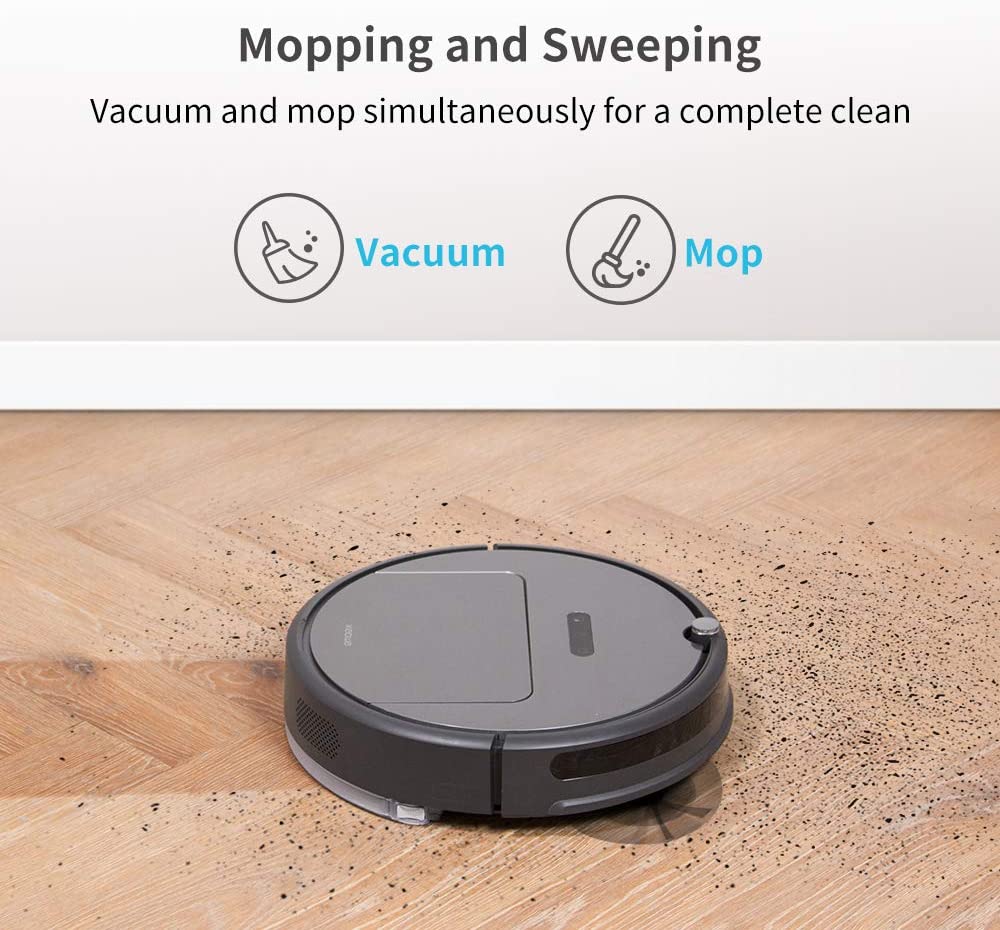 Water is dispensed from the tank via small nozzles, it's designed in such a way that the robot does not leave pools of water across your flooring. Rest assured that your floors will be mopped effectively and safely.
One thing to watch out for is stubborn dirt such as dried up food stains, the E35 does not scrub floors. You will need to manually scrub away tougher food bits separately.
The Roborock gently mops away the dust sitting on your hard flooring. You can also use it to clear recent spillages.
Roborock E35 Cleaning Modes
You can choose between different cleaning modes such as balanced, quiet, turbo, max or carpet cleaning mode. Simply use the Mi Home app for this. The suction power is adjusted accordingly depending on the chosen mode.
If quiet mode is selected, the robot will drop the suction power to the lowest setting to minimize noise. The highest setting is the max mode which delivers a thorough clean. If the carpet mode is selected, the robot will cleverly amplify the suction whenever it transitions from a hard floor to carpet.
The battery running time heavily depends on the chosen cleaning mode. At the lowest setting (quiet mode) the robot can run for 2 hours 30 minutes which is the maximum running time.
You will need to choose the mop setting whenever you need to mop your floors.
To clean isolated bits of mess simply press the spot mode button found on the machine.
How Good Is The Navigation?
Robot vacuums in the same price bracket as the Roborock E35 often vacuum randomly but this is not the case with the E35. It navigates in an obvious pattern across the room until it has covered the whole area.
If it detects an obstacle, the robot glides around the obstruction and continues on its route. The robot also takes advantage of its slim profile to travel underneath furniture such as sofas, cabinets and bed frames.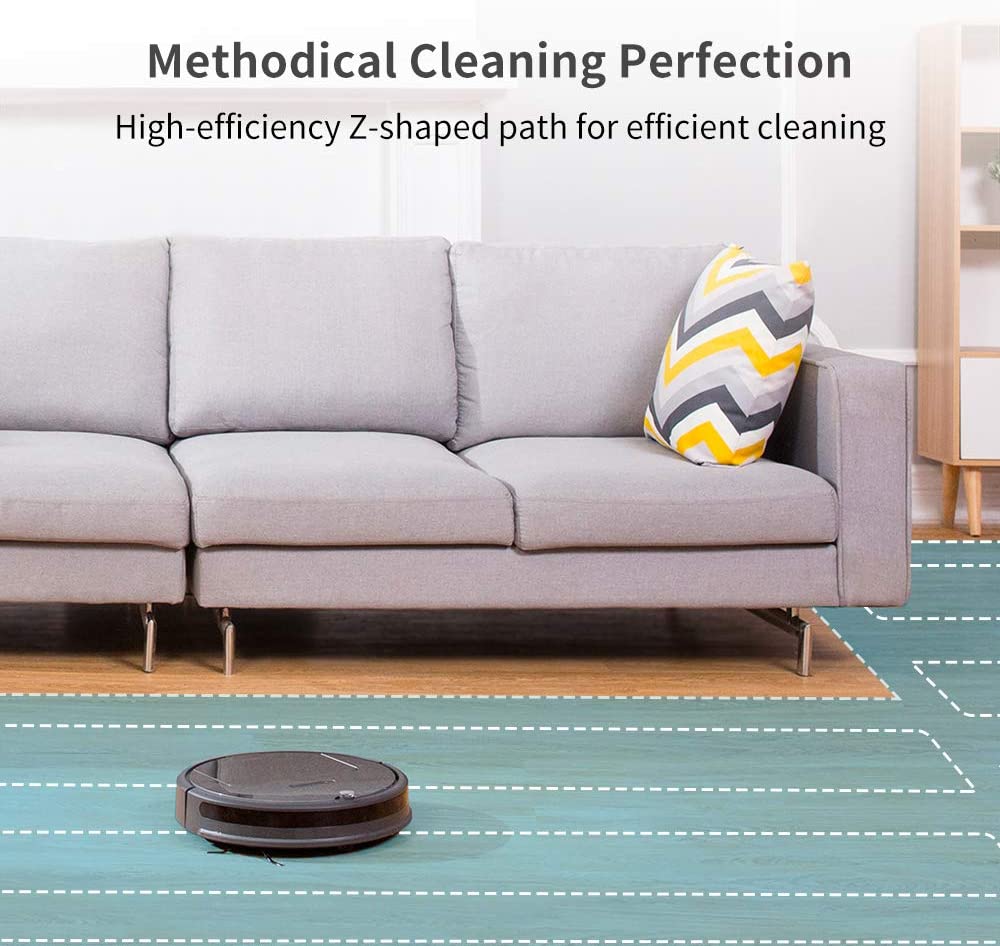 The E35's intuitive navigation is fitted with 2 gyroscopes, infrared sensors and optical motion tracking sensors which all work together to give it the best possible path guidance.
The robot familiarizes itself with its surroundings and can notice upcoming obstructions. It will halt and turn around when it gets close to stair edges.
The good thing about the E35 is that you don't need to move around the furniture or fragile items. If it does bump into an item, it does so very gently. The robot is fitted with a bumper that absorbs impacts and makes sure that your valuable furniture is not scuffed.
The intelligent navigation system and long-lasting battery allow the Roborock to vacuum or mop your whole house trouble-free, navigating into multiple rooms without losing its way.
The only improvement that I'd like to see is the addition of floor mapping technology which is available on the higher-end models such as the S5. Without this feature, you cannot send the robot to clean a specific room or set up virtual barriers for areas that are out of bounds.
Recommended Reading: Best Affordable Robot Vacuum Cleaners
Scheduling The E35
One feature that we were pleasantly surprised to see was the auto-recharge & resume function that is usually found on costlier premium units.
The majority of robot vacuum cleaners only come with an auto recharge feature, whereas the Roborock E35 is capable of returning to its charging station, when the battery power has depleted to 20%, and will commence vacuuming where it left off when the battery has charged up.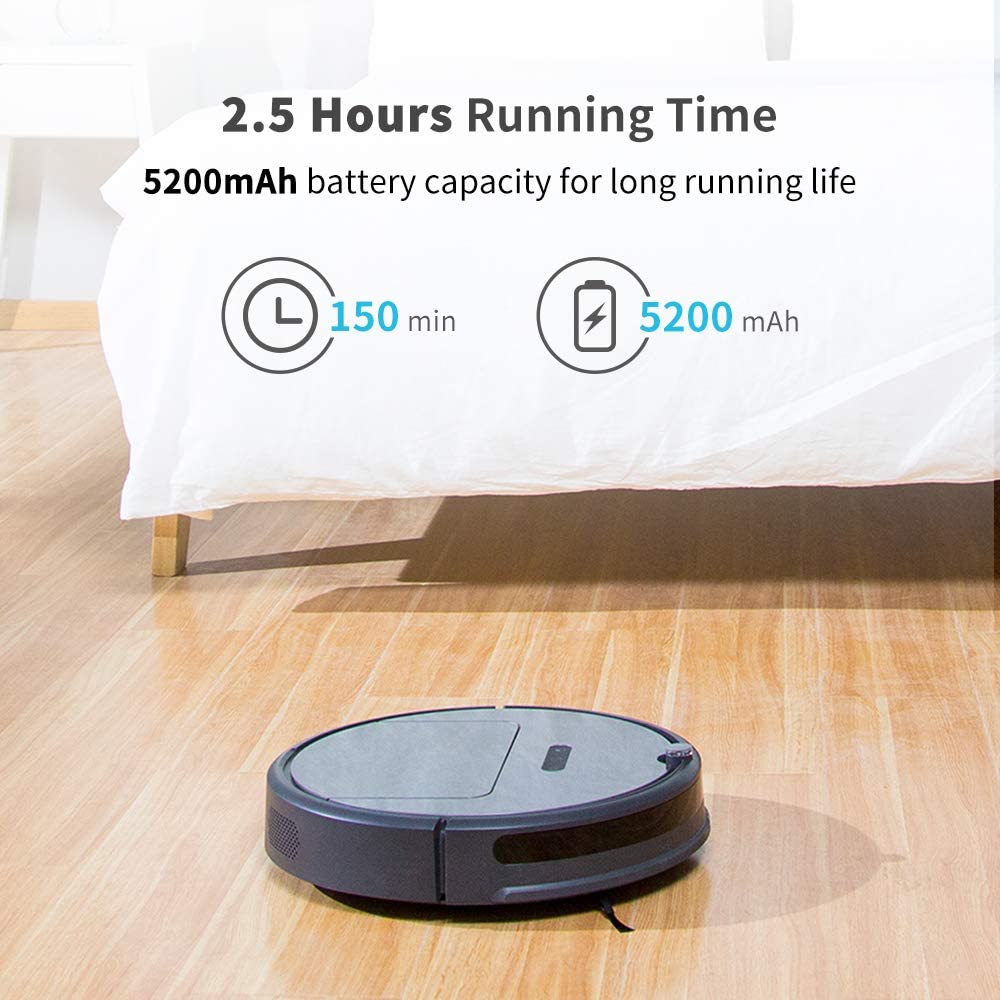 To connect the E35 to your WiFi network simply download the companion app and use it to link to the robot. From there you can control the robot through the app, start a cleaning cycle, choose a cleaning mode, send the E35 to its charging station or set up an automatic cleaning routine.
If you prefer voice prompts, the Roborock E35 can be controlled with Amazon Alexa devices or Google assistant.
Roborock E35 is Great for
Getting rid of pet hair
Wooden flooring
Tiled floors
Linoleum floors
Vinyl floors
Thin carpets
Mopping
Cleaning multiple rooms
Medium & Large-sized properties
Avoid Roborock E35 if
Your home is mainly carpeted or if you have plenty of thick-pile carpets. The Roborock E35 excels at cleaning thin carpets/ rugs and hard flooring.