Today we are reviewing the Shark Rotator NV752 TruePet HEPA vacuum to help you make a decision in choosing the best HEPA vacuum for allergies. Let's see if it can help improve air while cleaning the house at the same time.
But before we go on to the review, let's see how HEPA works.
The majority of the time, you use your vacuum cleaner to clear dust and dirt from your house. However, if you have extreme allergies or live in a home that may be polluted with lead dust or mold, you will need to up your vacuuming game and consider a vacuum cleaner with a HEPA filter.
But keep in mind that a HEPA-rated filter in a vacuum that isn't correctly sealed to keep pollutants from escaping could do more harm than good by spreading contaminants throughout the home. Let's look at what a HEPA vacuum cleaner can do.
What is a HEPA Filter Vacuum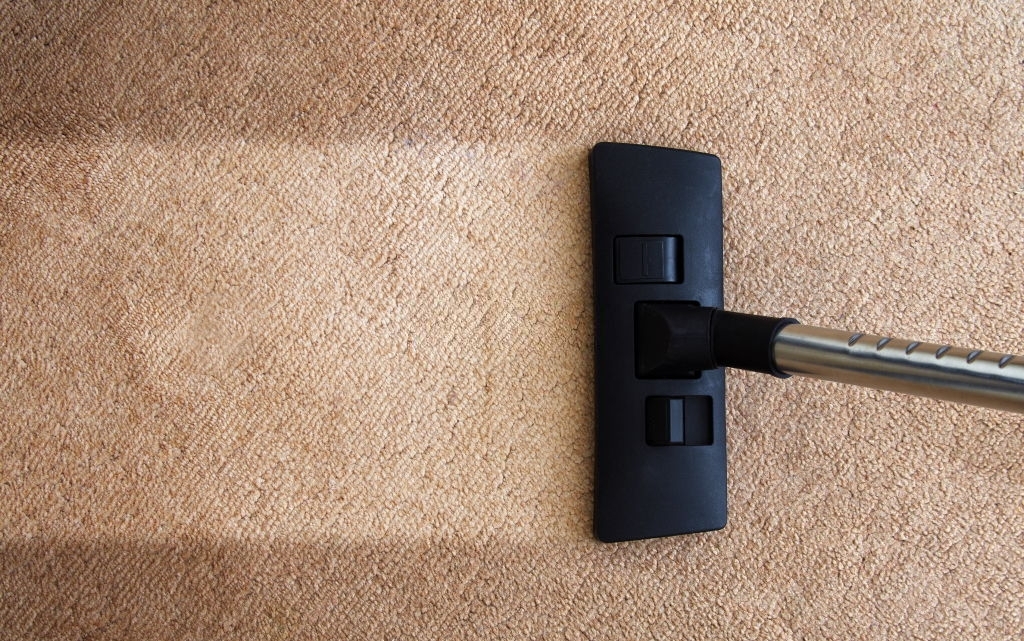 Pollution and dust are often thought of as a problem that occurs outside, but it may also occur indoors. Given how much time many people spend working indoors, having clean air is important for a safe workplace.
Although conventional vacuum cleaners can "sound" and "appear" to do the job, they often just vacuum up large particles, leaving smaller particles behind to recirculate in the air.
HEPA filter vacuums address this issue by using an advanced filtration device that collects and isolates allergens and bacterial particles in the air or on the ground surface.
How Powerful Are HEPA Filters?
Any airborne particles that can aggravate allergies can be avoided by using a HEPA filter in your home. However, airborne particles aren't the only ones in your building. There are a lot more of your rugs, bedding, and drapes, as well as on your counters and tables.
As a consequence, it's essential to keep these places clean. It's also important to remove the cause of allergens and irritants wherever possible. Tobacco smoke, for example, can only be kept out of your home if you don't smoke.
HEPA-equipped vacuums are among the best unit to combat allergens in your home. One of them is the Shark Rotator NV752 TruePet.
About Shark Rotator NV752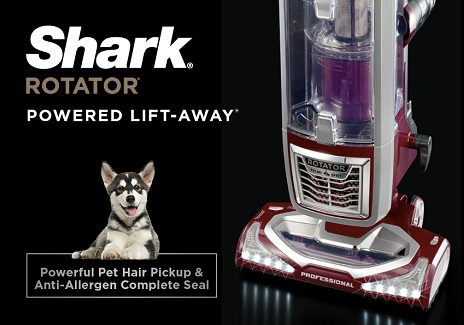 The Shark Rotator NV752 TruePet powered vacuum is yet another Shark Vacuum innovation. The cleaner head and the pet tool on this premium model both are powered by electricity, rather than air-powered, for better cleaning. 
This model is made for people who have pets and need to vacuum pet fur. The NV752 TruPet incorporates a lightweight upright vacuum cleaner with a removable lightweight canister vacuum cleaner (with powered brush roll). This vacuum's suction capacity is reliable thanks to its No-Loss Suction technology.
Shark Nv752 Vacuum Cleaner Features
The Shark Rotator TruePet was built for larger homes with a lot of messes, both big and small. It is one of the most worthy vacuums you will see due to its extensive features.
Powered Liftaway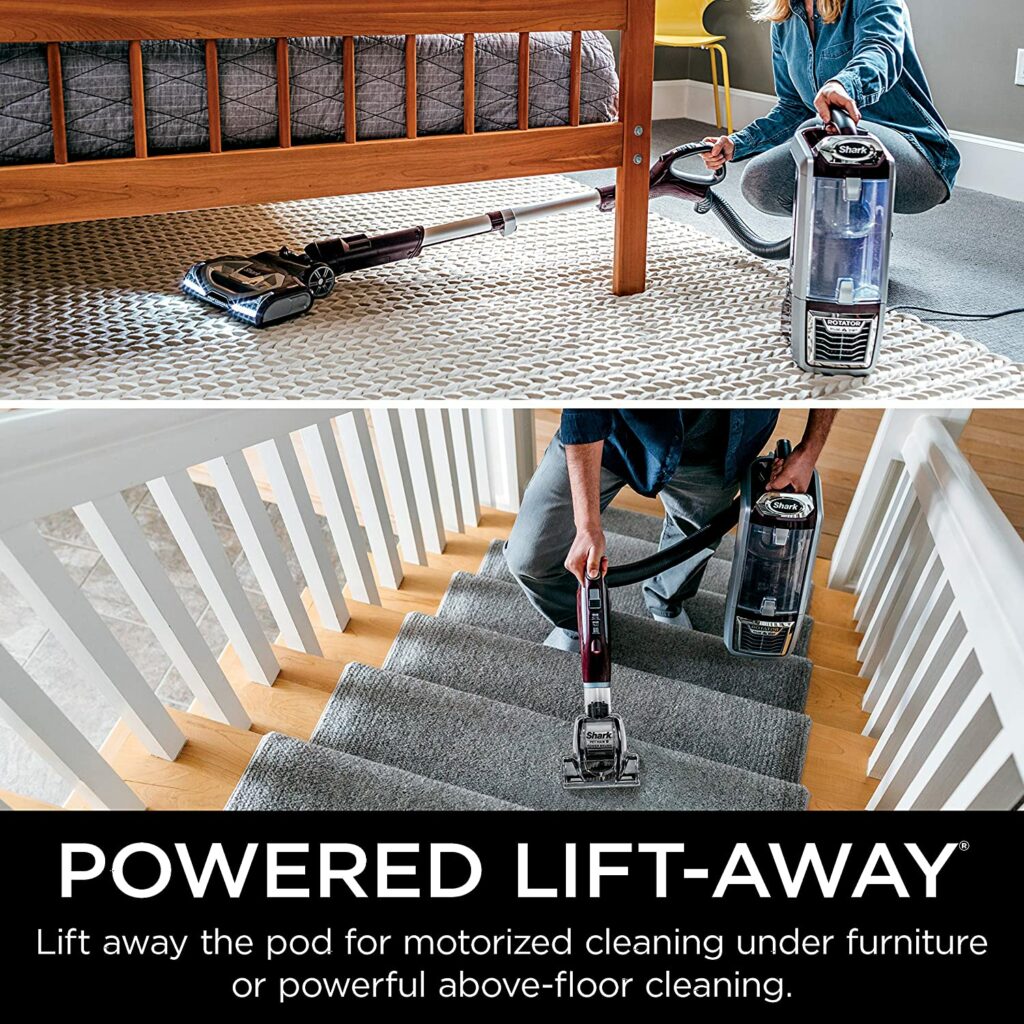 Even though the Shark NV752 Rotator is a great upright vacuum cleaner with a powered lift away, it quickly converts to a "canister-vacuum," allowing you to clean stairs and hard-to-reach areas.
This additional capacity enables you to extend the vacuum's scope to difficult-to-reach areas below and above the floor.
The Best For Pet Owners
This Shark TruePet Rotator Lift-Away Powered (NV752) Rotator is suitable for pet owners. This TruePet motor-driven brush and pet tool is a powerful system that can clean up pet tresses from any place.
Cleaner Air with HEPA Filtration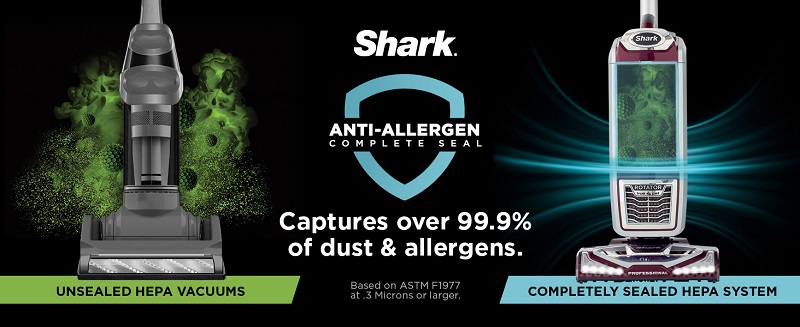 This Shark vacuum cleaner features a completely sealed system that keeps contaminants and dust that cause allergies out of the air. This vacuum cleaner also contains a HEPA filtration system. These two features enable this vacuum to trap more than 99.99 percent of allergens and dust.
Its Anti-Allergen Full Seal Technology traps and keeps 99 percent of allergens and dust inside the vacuum cleaner, rather than releasing them into the air you breathe – amazing news for people with allergies and pet owners!
Controls for the Tip of Your Finger
The fingertip controls make it easy to transition from hard surfaces to carpets and add to the overall convenience of this one-of-a-kind vacuum.
Performance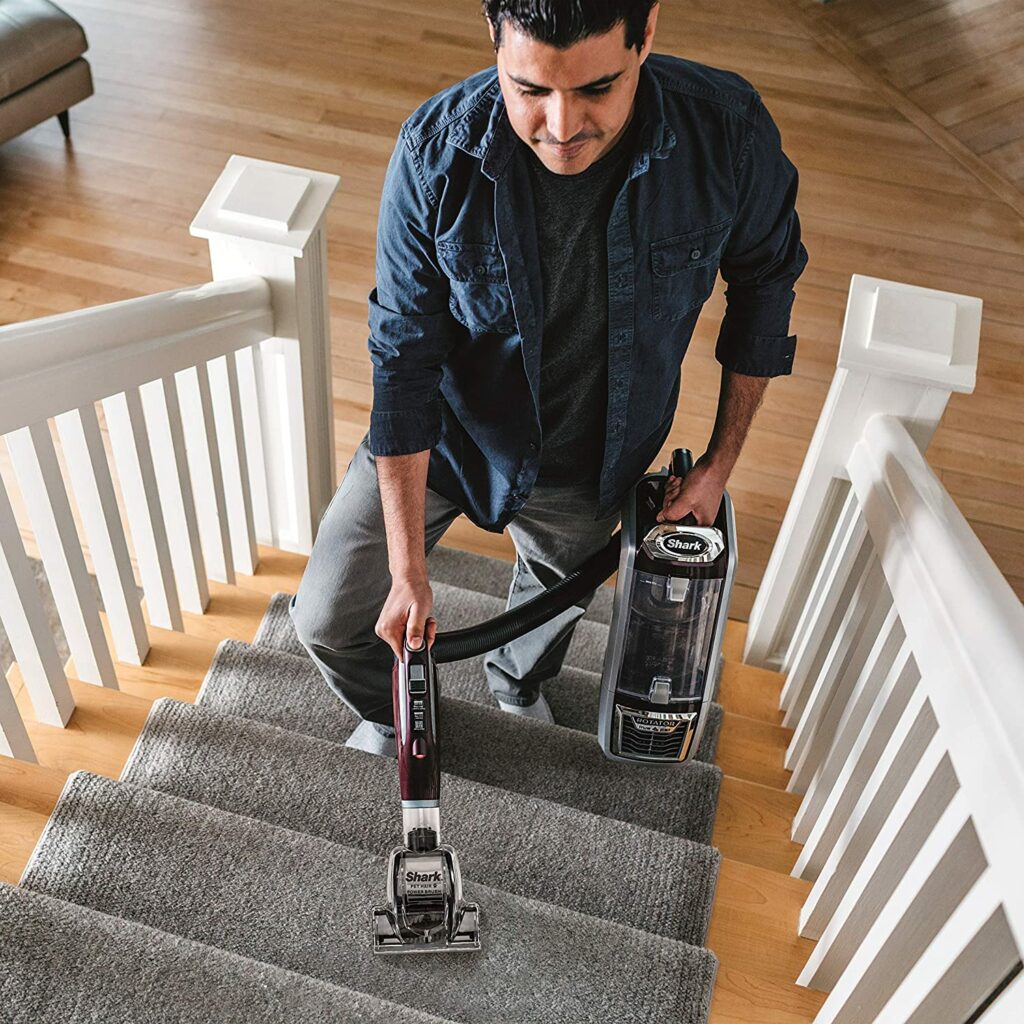 The shark nv752 vacuum cleaner has three settings that are easily available. There are three styles of carpeting: hard flooring, thick/high pile carpet, and low pile carpet. It comes with a "hard-floor" hero attachment that helps you to remove dust and litter off hardwood floors.
This vacuum also has carpet settings that allow you to adjust the suction capacity.
Suction Power
There are two suction modes on this one, one for bare floors and the other for carpet. This helps you to make a decision based on the type of surface you're cleaning.
Suction is very solid in both cases and can handle most circumstances.The suction in both cases is very powerful and capable of extracting most forms of dirt and dust.
It gathers up even the most deeply embedded dirt, pet hair, sand, and other particles with ease. It is, however, equally good at cleaning larger pieces like kibble, rice, and cereal.
Easy Maneuverability
A few users have noticed that the vacuum cleaner's "swivel-steering" feature makes it difficult to navigate. When you get used to it, however, you'll find that this function helps you to shift the vacuum even in tight spaces.
LED Lights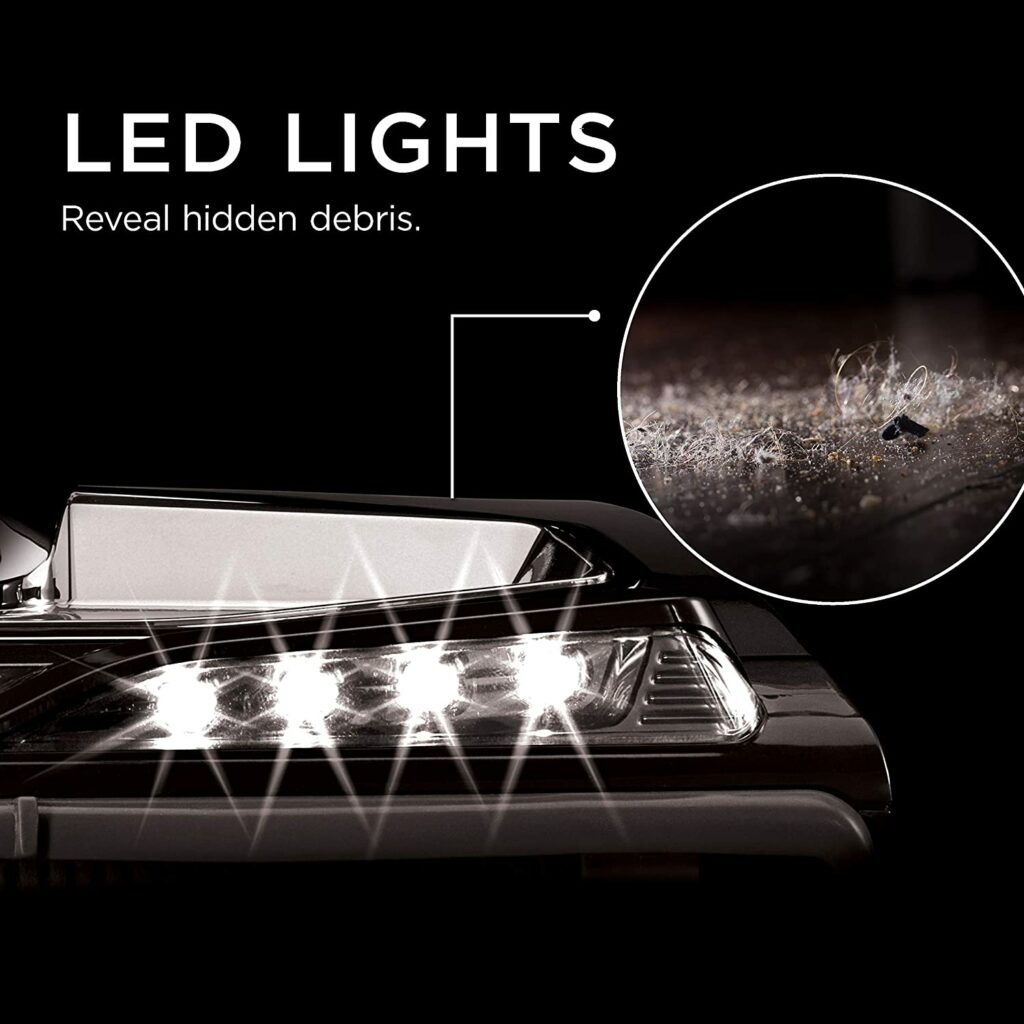 Driven lights are most likely a feature you didn't know you wanted. The headlights will illuminate dust in dark areas and allow you to locate those pesky pet tresses in those hard-to-reach places.
Summary of Features
Motor-Powered Lift-Away Technology with a Motor
Power Swivel Steering with No-Loss Suction for almost smooth versatility
Genie Hardwood Floor Attachment with Washable Microfiber Pad for Excellent Bare Floor Cleaning
Comes with a reusable filter, HEPA Full Sealed Technology which effectively traps 99.9% of allergens.
TruePet Mini Motor-Powered Brush Attachment
Caddy for Canister
Dusting Brush Attachment
Pet Tool
Accessory Bag
This Vacuum is for You:
If you have carpeted and hard floors, this Shark upright vacuum does a decent job of cleaning them. On these surfaces, its suction and collection of features make it simple to use.
If you need a flexible machine, this is it. Since it's a Lift-Away, it's very versatile and easy to use. This makes it perfect for cleaning above the floor and transporting from one room to another.
If you have allergies, you'll appreciate its HEPA filtration, which traps up to 99.99 percent of dust and allergens.
You Shouldn't Use This Vacuum:
If you have thin, lightweight mats, the vac can be difficult to maneuver on thin mats due to its strong suction.
If you have arthritis, the Shark NV752 is very large, and pushing it around various surfaces requires a lot of wrist movement. It's even more difficult to use on a thick carpet, particularly one with a pile.
Product Specifications:

Cord Length: 30 feet
Auto Cord Rewind: No
Motorized Brush: Yes
Brush On/Off Switch: Yes
Swivel Steering: Yes
Headlight: Yes
Filter Clogged Indicator: No
Full Bin Indicator: No
Bagless: Yes
Multi-Surface: Yes
Self Propelled: No
Net Weight: 15.7 pounds
Shipping Weight: 27.8 pounds
Hose Length: 15.4 feet
Cleaning Path: 11.5 inches
Dirt Capacity N/A
Filter Type: Washable main filter and HEPA filter
Power: 1,200 Watts
Voltage: 120 volts
Warranty: VIP Lifetime Warranty
Signs that your Shark vacuum needs to be cleaned
Suction loss. It happens all the time. Clogging a vacuum and cutting off suction may be triggered by a huge furry fuzzball or an old filter that has stopped filtering. A lack of suction, whatever the cause, is the first indication that your vacuum needs a thorough cleaning.
A Shark vacuum can never leave a clear trail of crumbs and debris while it is running at peak output. If it does, it's evident that it needs to be washed.
Strange sound: If your Shark seems like it's breathing heavily, you know it's cleaning. This can place a lot of pressure on the vacuum's motor.
Undesirable odor: A Shark vacuum can never emit a stench or a foul odor. If it does, consider it a warning that this vacuum is in serious need of a good cleaning.
Shark Vacuum Cleaner Maintenance
The main indication of a vacuum that is due to cleaning would be a decrease in suction power; though, you must not wait until it gets to that point.
Keep an eye on the transparent dust cup so that you can empty it until it "fills up" and loses suction capacity. You should drain it when it's half-full to seventy-five percent full.
Cleaning the "dust-cup" with a brush, warm water, and soap at least once every 30 days is recommended. It is also necessary to clean the HEPA filters and foam. It's best not to wash the "felt-filter" because it could void the extended warranty. Before placing the filters and dust cups in this unit, make sure they are fully dry.
Hoses should also be tested for any objects that could have been lodged in them.
Should You Buy the Shark Rotator NV752 TruePet HEPA Vacuum?
Overall, I believe the Shark Rotator NV752 Powered Lift-Away TruePet is among the best bagless uprights. It's a go-to vacuuming unit that can do just about every vacuuming job you throw at it.
Every one of the attachments are well-thought-out, high-quality, and practical.
Driven Lift-Away Shark Rotator NV752 TruePet is an ideal choice for pet owners who live in a house with both carpeting and hardwood floors. While the 15.6 pounds is lighter than other full-size uprights, it can still be a slight problem if you live in a multi-level house.
We will give the Shark Rotator NV752 TruePet an 7.8/10 rating after reviewing it.