Basements can be problematic due to a couple of factors that can affect their environment. These areas usually get a different temperature from the house, which could be higher or lower depending on the climate. Basements, therefore, can be highly humid which can result in the formation of harmful microorganisms like molds and mildew.
Using a dehumidifier, you can prevent these instances from happening. In this section, we'll tell you how to get the best dehumidifier for your basement. We're discussing the factors answering what is the best dehumidifier for basement.
Recommended for You: Best Rated Dehumidifiers For Basements | Top Dehumidifiers for a Fresh and Dry Basement
Why You Need a Dehumidifier for Your Basement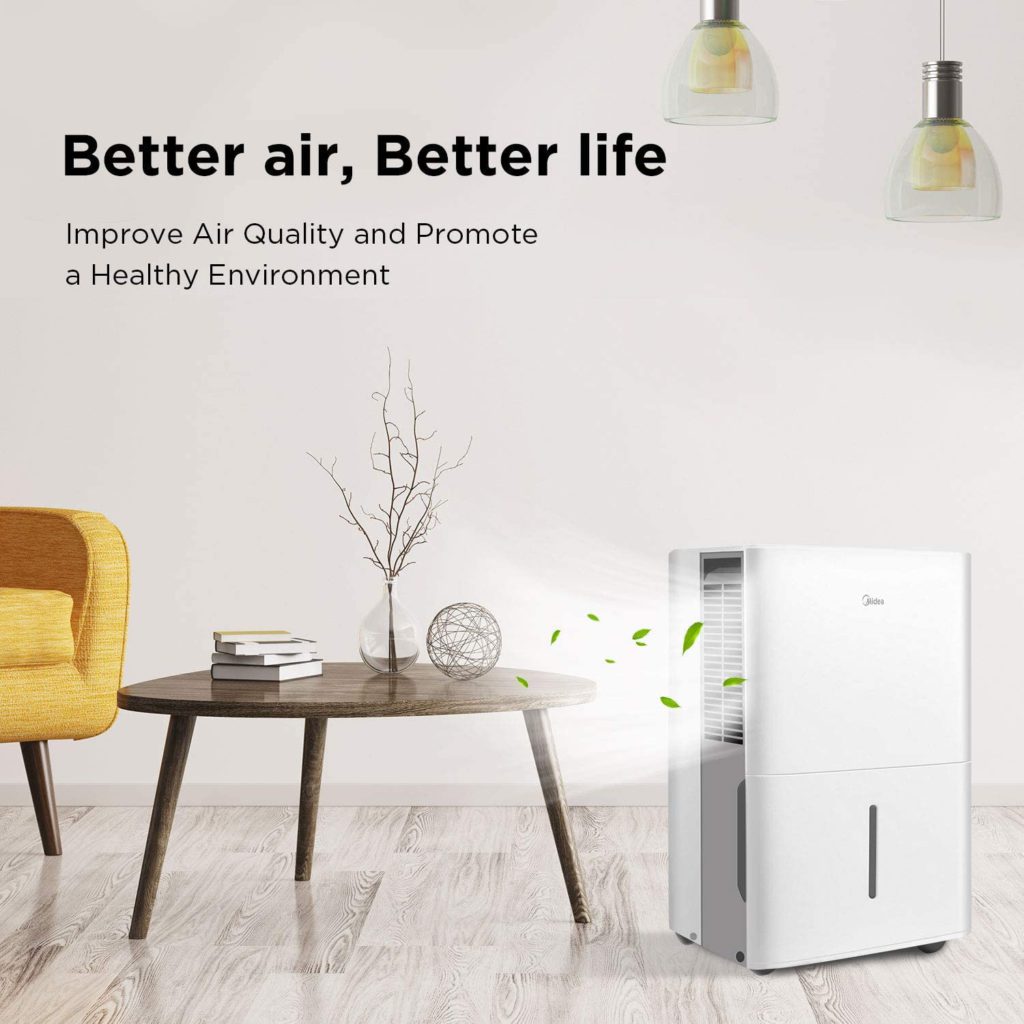 Apart from keeping your home safe from harmful particles, there are more reasons for you to get a dehumidifier for your basement. Some of those reasons are stated below:
To keep off molds and mildew. If you see any formation of molds or mildew at your home, quickly eliminate it. If you or your loved one is suffering from asthma and allergies, these particles can be a serious health risk. When inhaled, molds, and mildews can cause the lungs to constrict, causing difficulty in breathing. Exposure to these microorganisms can also irritate the eye, nose, skin, and throat. Using a dehumidifier can help you protect yourself and your loved ones from molds and mildew.
Protection for wooden materials. Furthermore, homes made of wood can result in humidity issues. If your house is made of wooden materials, you might want to consider getting a dehumidifier. Because too much humidity can cause wood rot, you can keep your home in good condition using dehumidifiers. If your home is made of expensive wood, getting this kind of product can protect your investment. With dehumidifiers, you can set the right humidity levels of a room, thus preventing the wood materials from rotting.
Keeping a fresh-smelling home. A musty smell can develop in damp, dark, and closed areas such as basements. You can get rid of the unpleasant smell in these areas using a dehumidifier. Too much humid, moisture, and excess can dry out using this kind of machine. A musty can also develop due to the formation of mold and mildew. To get rid of these particles, dehumidifiers can be the key. Using such products, you can have a fresh-smelling home at all times, while also eliminating harmful microorganisms.
Drying off damp areas. Flooded basements can be hard to dry off completely. Flood or high humidity can result in damp areas, and worse, damage the materials of your home. Thus, if your basements got flooded, using a dehumidifier can help solve all the issues that come with damp areas in your home.
Recommended for You: Midea 50 pint Dehumidifier MAD35C1ZWS Review | Powerful Dehumidifier for Home Use
Factors to Consider When Getting a Dehumidifier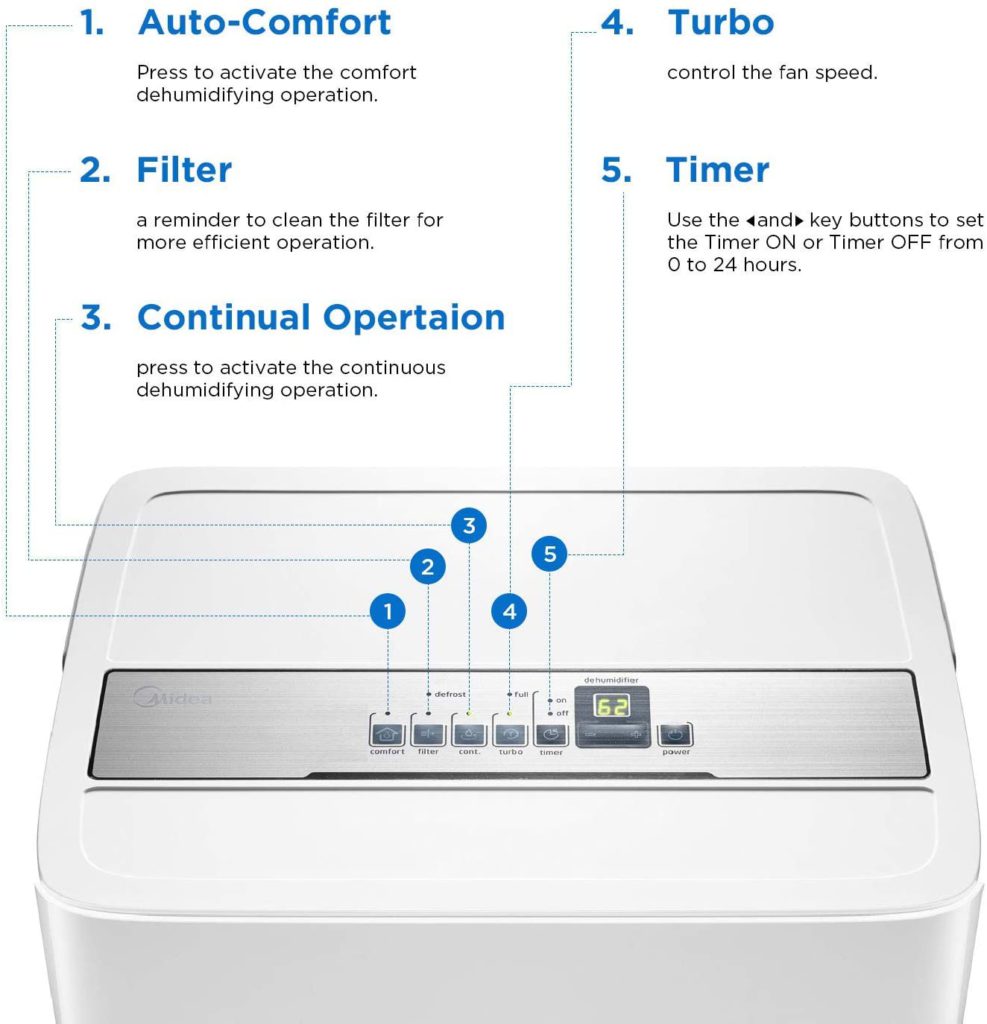 Coverage Area
You can find lots of options for dehumidifiers that offer a large coverage area. You will find models that cover small to huge spaces, depending on the equipped machine and capabilities. For you to know what kind of dehumidifier you need, you must first identify the size of the place where you will place the machine. When you've determined the place and size, you can then choose the product that can serve your needs. When purchasing a dehumidifier, get a model that can cover a larger space than where you're planning to place it.
You can find dehumidifiers that provide coverage areas of 1000 cubic feet or more. If you have a big basement, we're suggesting you purchase a heavy-duty dehumidifier than compact units.
Energy Efficient
Another crucial factor to consider when getting a dehumidifier is energy efficiency. Products like dehumidifiers usually work for long periods, meaning, a feature assuring the product is energy-efficient can help you save money from your electricity costs. Getting a model that's Energy Star certified can also help you identify if the dehumidifier you're getting is energy efficient and eco-friendly. Dehumidifiers that pass this certification make optimum use of electricity. Thus, making the products environment-friendly.
Pints Per Day
You can know a dehumidifier's water removal capacity in terms of pints per day (PPD). The higher PPD, the greater is the capacity of the model to collect moisture in the air. The water removal capacity of dehumidifiers can be between 70 to 150 or more. If you have a big basement, you may want to opt for a model that can collect larger amounts of moisture a day. We recommend you also check the performance rate of the product you're getting on your purchase.
Moreover, it's also good to check the dehumidifier's temperature range. It's better to get a model that can work on a wide range of temperatures. Products that have flexible operation conditions can still work efficiently despite weather changes. Opting for dehumidifiers like this allows you to make the most of what you paid for.
Noise Level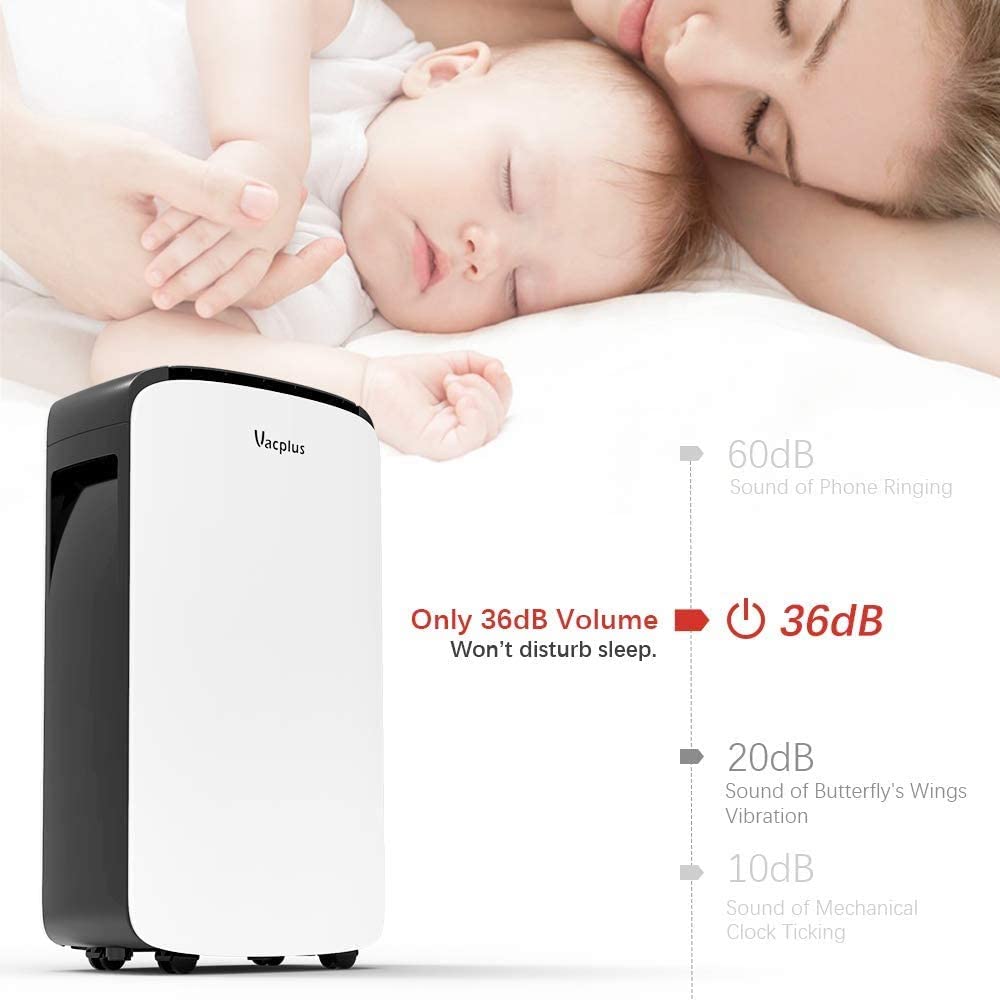 When getting a dehumidifier, the noise level is another important factor to consider. There are loud units, as well as dehumidifiers that barely produce sound. You would want to choose a silent dehumidifier to avoid getting people disturbed while it works. You can purchase models that produce noise levels at 50 decibels, which can be lower or higher. Dehumidifiers with two-speed fans are a great choice as these models are usually silent.
With two speed fans, the machine can operate smoothly no matter how humid the room is. You may also want to choose quiet dehumidifiers as these models are mostly energy-efficient.
Portability
Some dehumidifiers are big and heavy. Especially the models for heavy-duty use, these units can be bulky. That's why you'll find models with wheels and handles for easy portability. Because dehumidifiers are typically used in different parts of the home, opting for portable dehumidifiers are more convenient. If the machine is easy to move from one place to another, you can keep your back safe from potential injuries. You will save time and energy, too, if the dehumidifier you're getting is easy to move around. For people with back problems, opting for a portable dehumidifier is highly suggested.
Warranty
Dehumidifiers can be expensive. Especially the top quality models with advanced technologies, these units are costly. Thus, to protect your investment, look for a warranty when purchasing such products. You will find different warranty terms provided by the sellers. It'd be wise to choose a product with the most winning warranty. If you can't get information about the product warranty, you can ask the company or the seller about it.
It's typical for sellers to offer a warranty to consumers. Remember to ask about it when purchasing a dehumidifier for your home.
Size and Weight
The size and weight of the dehumidifier you're getting are also crucial factors for your purchase. Especially if you're particularly looking for a unit for your basement, size, and weight matter as it should fit the area where you're placing the machine. If you have a small basement, a compact dehumidifier could be the product for you. On the other hand, the weight of the machine matters as it determines the model's portability. If you're planning to use the dehumidifier in other areas of your home apart from the basement, you might want to consider getting a lightweight machine.
Technologies
Check the features of the dehumidifier you're getting a dehumidifier. Features, highlights, and capabilities make the model efficient, and convenient to use. Moreover, you can get the most of what you paid for if the product you're going to buy offers great benefits. Thus, when purchasing a dehumidifier, check for features like a defrost system, built-in humidistat, and more.
An auto-defrost feature allows the dehumidifier to keep working despite high temperatures. This feature prevents ice build-up on the coils. Ice automatically melts when the model has a defrost system. You may also want to check if the humidifier comes with added accessories. Cords and hoses are examples of accessories that are a huge help for the machines to work conveniently and efficiently.
However, not all dehumidifiers come with added accessories. Meaning, you might want to purchase a model with attachments to help you reduce costs as you won't need to buy them separately.
Recommended for You: Honeywell 50 Pint Dehumidifier Review | Compact and Smart Dehumidifier for Home
Who Needs a Dehumidifier for the Basement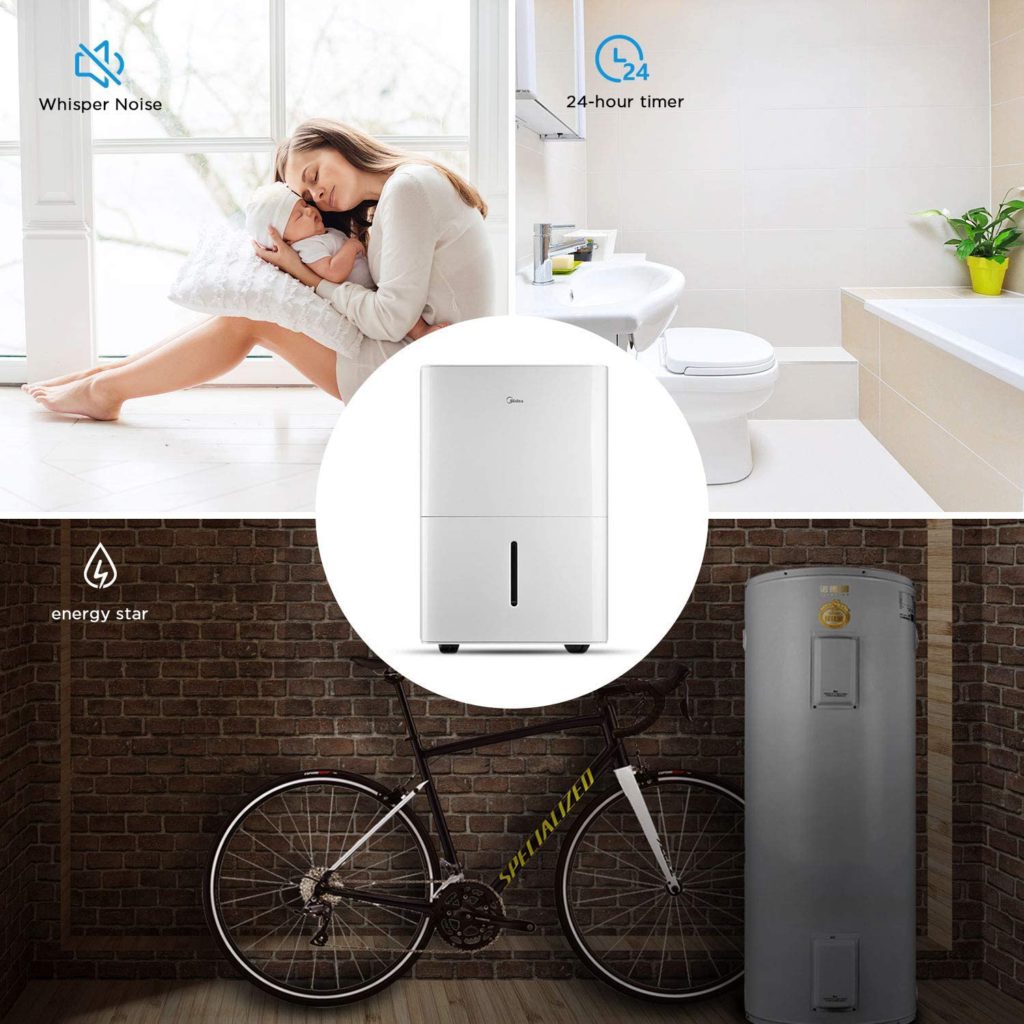 People with allergies or asthma. To achieve a good quality of life, it's important to set an ideal environment especially if you or your loved one has sensitive lungs. Highly humid rooms can make it hard to breathe for people with asthma or allergy. Furthermore, you can have fresher air to breathe when you use dehumidifiers.
People with sensitive health. If you have a baby, you're pregnant or you live with people with sensitive health like the elderly, purchasing a dehumidifier can keep you and your loved ones healthy and safe at all times. Ideal humidity levels can improve the quality of life, as well as the comfort in your home. By using dehumidifiers, you can protect yourself and your loved ones from potential health risks due to high humidity. Therefore, by purchasing this kind of product, you can have a safe and comfortable place to live as well as your loved ones.
Homes with Molds and Mildew. A dehumidifier can eliminate and prevent harmful particles like molds and mildew in your home. As mentioned, these microorganisms can be detrimental to health. It's important to eliminate molds and mildew as soon as you notice these microorganisms in your home. Dehumidifiers are efficient machines that can get rid of these particles.
Living in highly humid areas. It's vital to have the right humidity levels at your home. High humidity won't only result in an uncomfortable home, it can also lead to the formation of harmful particles like molds and mildew. A dehumidifier is an excellent tool that will help you maintain the right humidity levels in your home.
Conclusion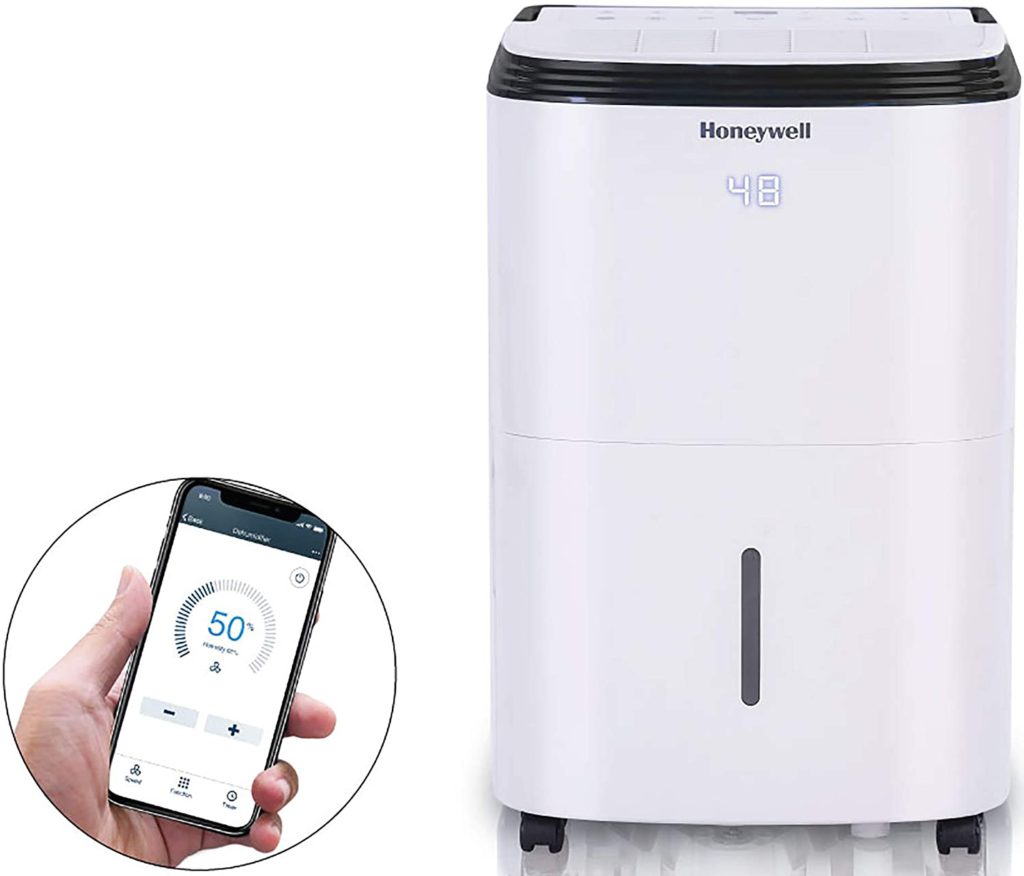 We hope we have helped you get the right information to know what is the best dehumidifier for basement. You can use this guide to make sure you're getting the right product for you. If you think this post helped, let us know in the comment section below. We love to hear from you!
Recommended for You: Best Dehumidifier and Air Purifier Combo | 2-in-1 Machines for a Safer and Cleaner Home