For a clean home, a decent vacuum is essential. And there are many other sorts of vacuums to pick from, each with its own set of features. A good vacuum cleaner like Shark Vertex AZ2002 cleans your home by eliminating dirt and debris from the floors, furniture, and stairwells.
An upright vacuum's big, tilt-and-push form is one of the most classic types of vacuums, appropriate for a variety of surfaces such as carpet and hardwood floors.
Because they stand up on their own, most upright vacuums are quite lightweight, easy to move around, and easy to store, despite their normally larger silhouette. They're even equipped with high suction and a variety of cleaning attachments.
The goal of a vacuum cleaner is to remove dirt and dust that has accumulated inside your home. If you have severe allergies or your home is potentially polluted with airborne lead particles or mold, you may need to take it a step further and invest in a HEPA filter vacuum cleaner.
What is a HEPA Filter, and how does it work?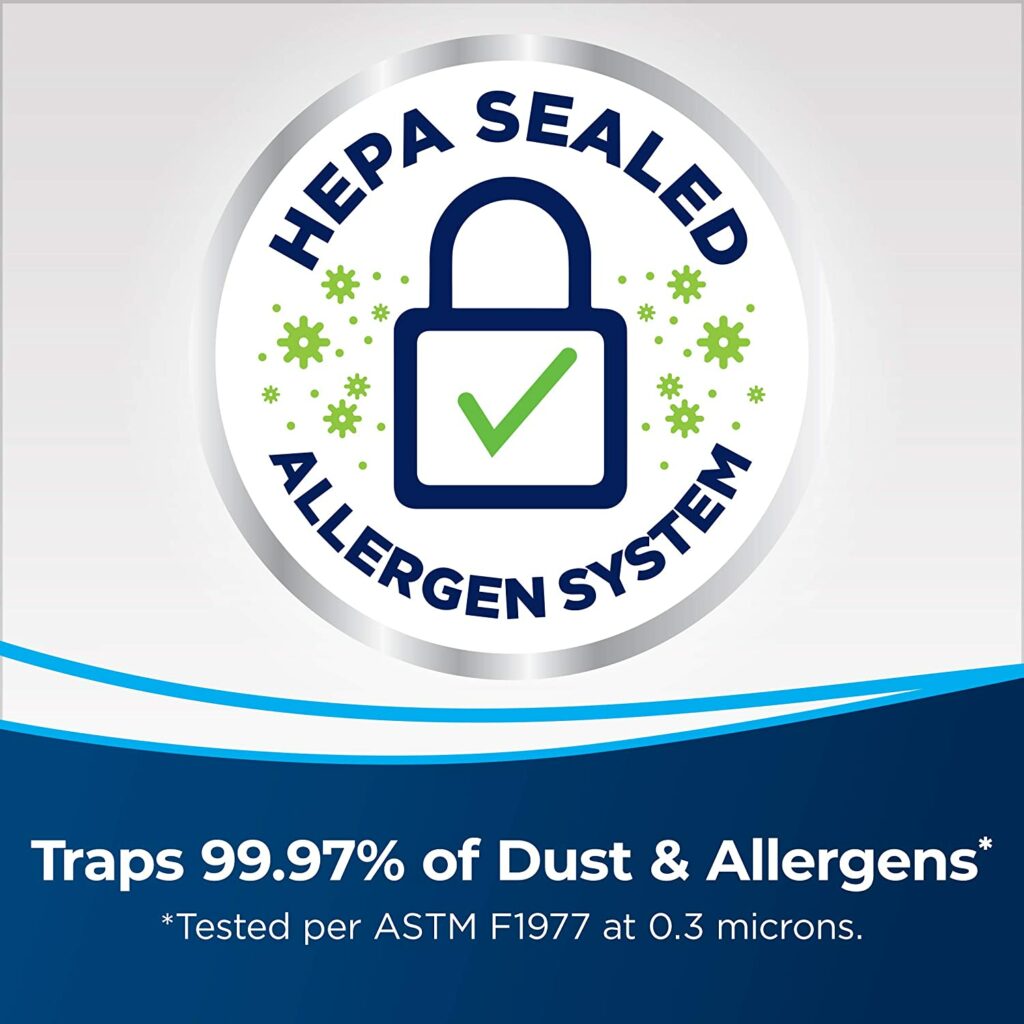 High-Efficiency Particulate Air filters, or HEPA filters, are made out of a mat of thick fibres arranged in folds to form a thin mesh. To meet government guidelines, it must catch at least 99.97 percent of airborne particles.
HEPA filters, commonly found in air filters and vacuum cleaners, work by forcing air through a mesh to collect harmful particles.
How Do HEPA Filters Work in a Vacuum Cleaner?
HEPA filters are used in laboratories to keep dangerous radioactive particles from escaping. These filters are now employed not just in air filtration systems, but also in vacuum cleaners.
Regardless of whether your vacuum is bagless or bagged, it generates suction that drags contaminants through it. It typically employs a revolving brush to remove particles from upholstery and carpets.
The air is collected in a bag or chamber before being recirculated back into the room. The importance of recirculation in the process cannot be overstated.
Importance of HEPA Filters
Without a filtering system, the vacuum could be spewing all of the dust and other pollutants back into the room. In actuality, with their poorly built filters, there are cheap vacuum cleaners that do exactly that.
Most vacuum cleaners are capable of collecting huge particles of dust, pet hair, and other major contaminants, which is generally sufficient for most individuals. Dust mites and other particles, on the other hand, would be far smaller than what a standard vacuum cleaner filter can gather.
If you have severe dust mite allergies, you'll need to upgrade your vacuum's filtration system.
About Shark Vacuum
Are you seeking a vacuum cleaner that can perform almost anything around the house? If you have children, dogs, or carpets in your home, you know how difficult it is to keep them clean. This is the tool you need if you have regular cleaning duties including flooring, hardwood, carpet, or anything else.
The Shark AZ2002 Vertex DuoClean PowerFins Upright Vacuum is one of the brand's newest members. It's an improved version of the Shark AZ1002 Apex Upright Vacuum with DuoClean that came before it. And, like the most recent version, the vacuum has some cool new features and a new name.
Shark AZ2002 Vertex DuoClean PowerFins Upright Vacuum's Best Features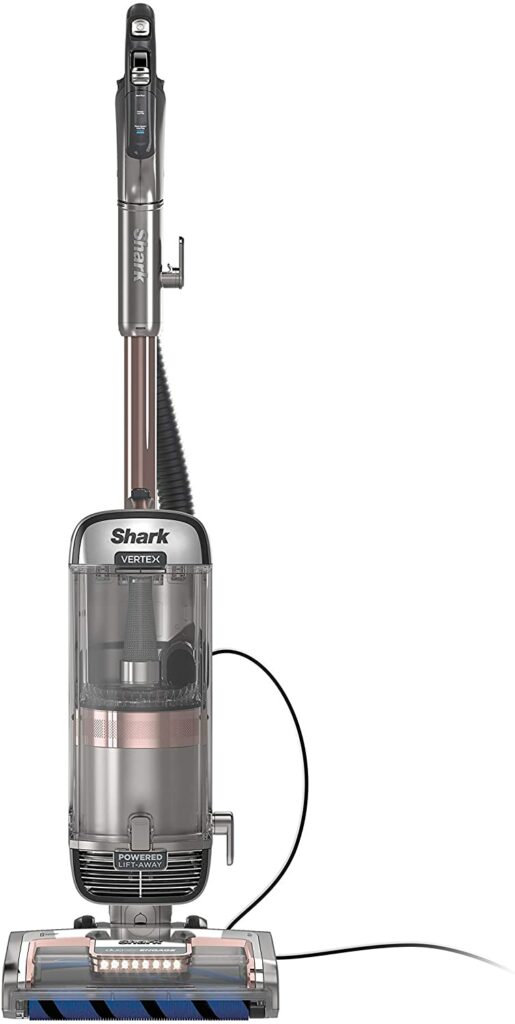 The Shark AZ2002 Vertex DuoClean PowerFins Upright Vacuum has a variety of features that are suitable for every occasion. It comes with a variety of utility, convenience, and accessories, living up to the long product name. Listed below are some of the best features of the Shark Vertex Vacuum cleaner.
Powerful DuoClean PowerFins
The power of this vacuum is the first thing worth emphasizing. The Shark AZ2002 is without a doubt one of the most powerful vacuums on the market. It can pick up dust, grime, and debris of any kind thanks to DuoClean PowerFins and incredible suction power.
The PowerFins dual brush roll is soft, unlike ordinary brush rolls, and when cleaned, it leaves a clean, polished surface.
Suction Technology with HyperVelocity
The Shark Vertex DuoClean PowerFins Vacuum includes a HyperVelocity Suction Technology. It provides more concentrated and rapid suction. It is Shark's most powerful vacuum, and it will provide you with a powerful and effective cleaning experience.
Self-Cleaning Brushroll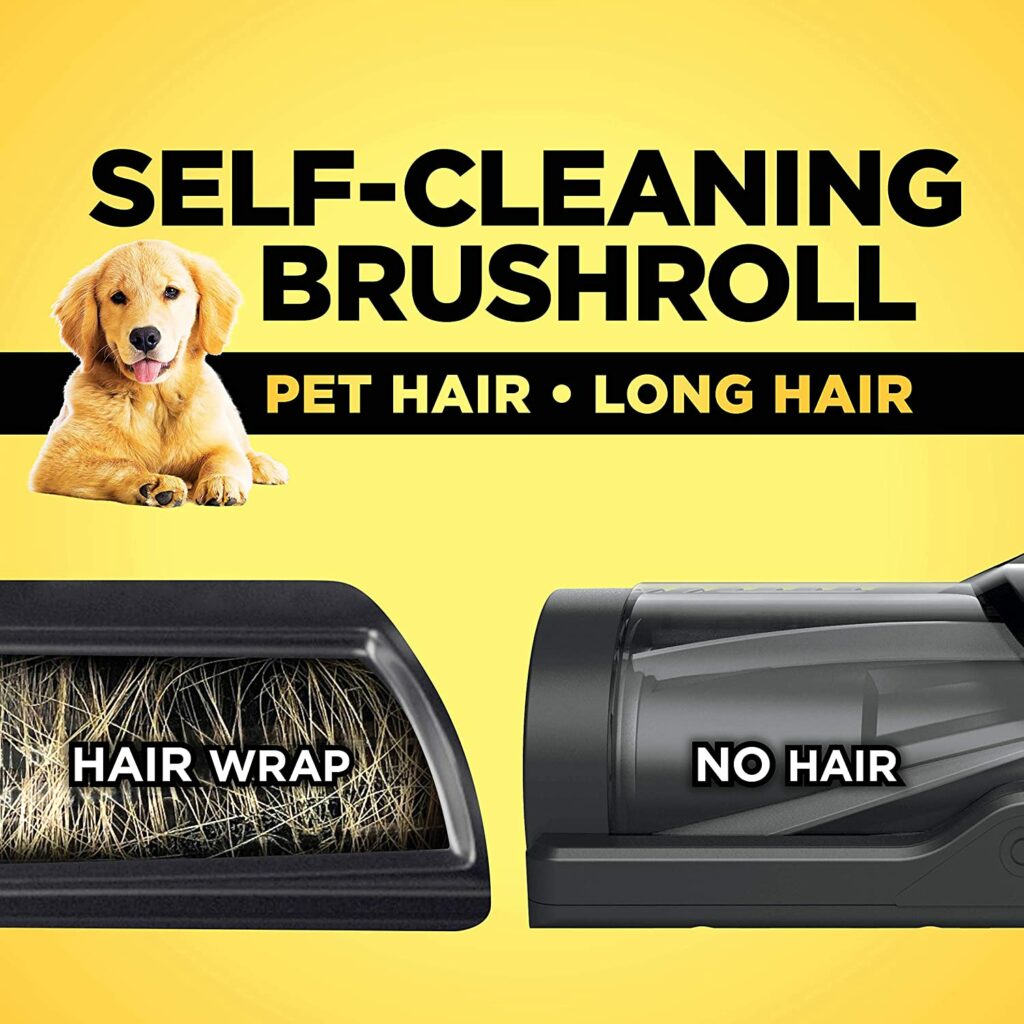 Hair can get in the way of vacuuming your floors and carpets, clogging the machine. The PowerFinsbrushroll has a self-cleaning technology that directs hairs to the dust storage rather than clinging to the brush.
You won't have to worry about undesirable hair clogging up your brush because the fins will take care of it.
Powered Lift-Away
The Shark AZ2002 Vertex DuoClean Vacuum has this as one of its most essential features. This technology allows you to disconnect the canister from the vacuum and use it for difficult-to-reach regions.
With the help of the lift-away system, it is now possible to clean above the floor, under furniture, stairs, and even walls.
High-Efficiency Particulate Air (HEPA) Filtration
Another useful feature of the Shark Vertex DuoClean Vacuum is the HEPA (High-Efficiency Particulate Air) filter. It's a full-seal technique that keeps dirt in the can after it's been picked up.
The dust route and storage are completely sealed, preventing any dirt from escaping and providing a clean floor and carpet.
Headlights with LEDs
In front of the vacuum head, the Shark Vertex AZ2002 incorporates LED headlights. It's really useful because it detects even the tiniest amount of dirt and debris on the floor.
As a result, the headlamps ensure that you don't miss any locations or leave any dust behind while cleaning.
Large Dust Bin
The dust can that comes with the vacuum has a capacity of 1 quart. It's more than adequate and capable of doing many cleaning duties at once. You can vacuum numerous times and then clean the canister to reuse it.
However, to avoid difficulty and probable odor or deterioration inside, we recommend cleaning the can after each cleaning session.
Shark AZ2002 3-Surface Suction Level Operable
You can choose from three different suction levels when using Vertex Vacuum. It's a fantastic feature that allows you to select the ideal suction power for your needs. Carpet, Thick Carpet/Rug, and Hard Floor are the options.
They give an all-around solution for any vacuuming demands on any surface when used together.
Active-Glide Technology
You can use the vacuum with ease thanks to Active-Glide technology. It's a relatively hefty vacuum, which makes maneuvering more difficult, and that's where the technology comes in.
It allows a seamless transition and effortless movement while having no effect on suction force.
Accessories
Last but not least, we've saved the finest for last. The Shark AZ2002 Vertex DuoClean PowerFins Upright Vacuum comes with a plethora of really handy accessories to meet all of your cleaning requirements.
The additional tools they supply can be used to clean carpets, rugs, floors, corners, under furniture, walls, above floors, staircases, and almost anything else.
This vacuum comes with a 5.5-foot hose that can reach regions above floors and other portions of your home. You can effortlessly clean ceilings, draperies, frames, and other hard-to-reach locations using the lift-away mechanism and the hose.
Shark Vertex AZ2002 Vacuum Specifications: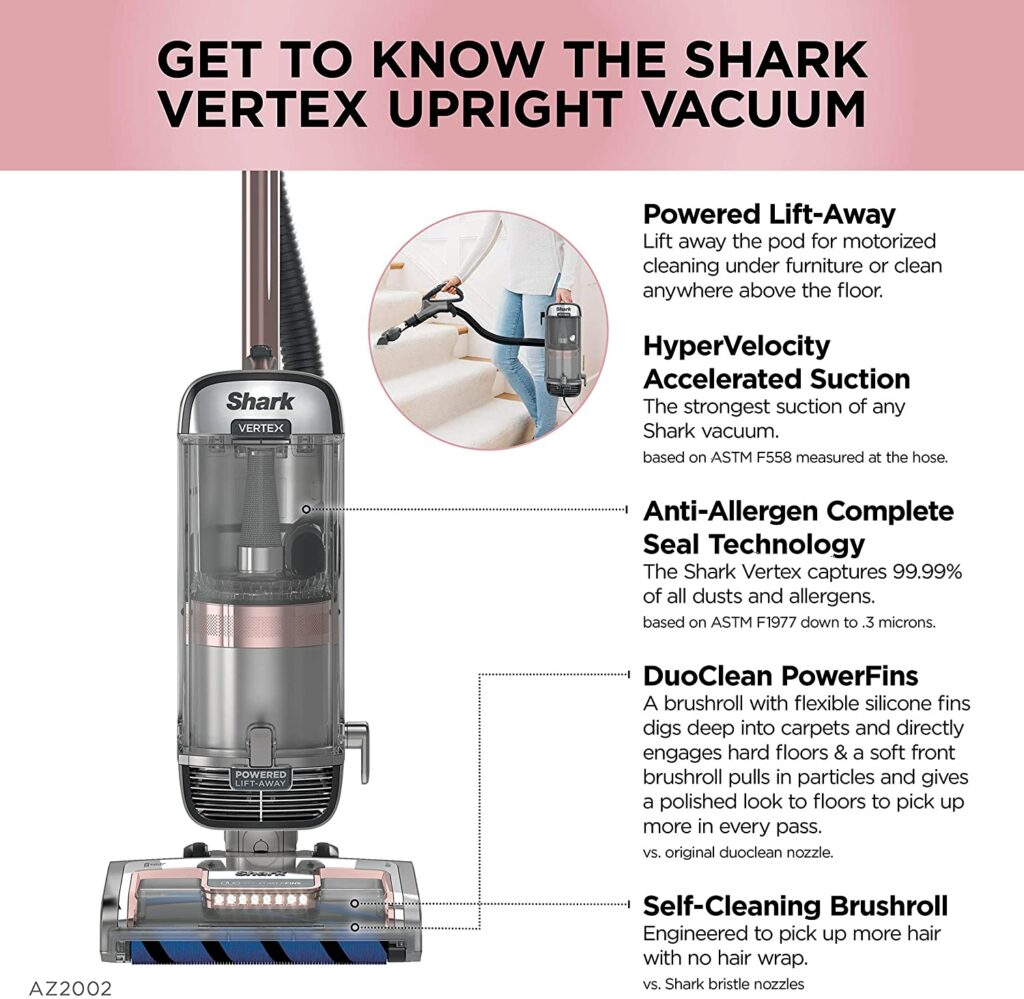 Vacuum Type: Upright vacuum
Bag Type: Bagless
Weight: 16.38 pounds
Power Cord Length: 30 ft
Hose Length: 5.5 ft
Wattage Rating: 1344 Watts
Amperage: 11.8 Amps
LED headlights: Yes
Cleaning Path Width: 12 inches
Dust Cup Capacity: 1 quart
Dimensions (LxWxH): 12 x 15.09 x 46.25 inches
Pros:
Suction that is strong and does not dissipate
It has a great filtration system and is very simple to use.
Excellent for removing pet hair from tight spaces and beneath furniture.
With no hair wrap, the self-cleaning brushroll makes cleaning a breeze.
The lengthy power cable and hose give you more reach.
It's simple to empty and clean.
It comes with attachments for above-floor vacuuming and DuoClean PowerFins for thorough cleaning of all sorts of floors.
The powerful LED lights shine brightly in dark locations, allowing for immaculate cleaning.
Limited guarantee of 5 years
Cons:
It's a little on the pricier side.
a little too heavy
There is no way to retract the power cord.
The three accessories can only be stored in two places onboard.
Taking Care of Shark Vacuums
Is the suction on your Shark vacuum lessening? Let me tell you that it is not broken before you panic and call the repair firm. In most circumstances, the vacuum merely needs to be cleaned properly.
Let's look at how to clean a shark vacuum. As previously stated, the procedure is simple. You should begin by reading your owner's manual.
You can contact Shark customer support if you don't have your manual.
Remove Any Clearly Visible Obstructions
Remove any noticeable blockages after you have disassembled the vacuum. Any long hair, dust bunnies, threads, gravel fragments, and so on fall into this category.
The Dirt Canister Must Be Emptied
The dirt canister must be emptied second. This step is simple enough, but make sure the trash is placed in a disposable bag. You don't want dirt and garbage to spread throughout the house.
Clean Or Replace The Filters
It's now time to apply the filters. It's time to replace the filters if they appear to be worn out. HEPA filters are extremely durable, lasting one to two years on average. If a long period of time has passed, a new filter can be purchased on the Shark website.
However, double-check that the filter you're using is compatible with your Shark model.
Hose Unclogging
A clogged hose is a traditional symptom that your vacuum needs to be cleaned, as previously stated. You shouldn't be concerned, though.
It's simple to unclog a hose. Push the particles out using the toothbrush's tip. You must thoroughly inspect each end to ensure that you have removed everything. If not, shake the hose vigorously.
Final Verdict
If you're seeking a vacuum that can do it all and cleans like a pro, then this vacuum is for you. The Shark suctioned everything with few repeats passes, from visible material to ground in the dust. 
And what about the hair? I don't think it's safe to say this vacuum is pet-parent approved because it never coiled around the self-cleaning brush roll or clogged the vacuum shaft.
Though it is a little loud, external tests determined the noise level be around 77 dB, therefore sensitive pets should be kept in another room.