Affiliate Disclosure: I am grateful to be of service and to bring you content free of charge. In order to do this, please note that when you click links and purchase items, in most cases I receive referral commissions. Eventually, I may earn enough to buy a beer or two 🙂 
Big and busy households need the right tools for quick and effortless cleaning. Here is a summary of the Best Upright Vacuum Cleaner For a Large Home. Owning a versatile vacuum is a must in a big busy house, it makes all the difference and my number one recommendation delivers a thorough clean-up every time.
The Dyson DC65 is arguably the most powerful upright vacuum cleaner. The machine cleverly adapts to all surface types and uses Dyson's proprietary Radial Root Cyclone power for a deep clean. When using Dyson vacuums I'm always impressed by their power- within seconds of cleaning the dirt bin is already collecting fluff, dust and dirt.
Dyson DC65 Functions
The DC65 is fitted with an improved brush bar to pick up more dirt and give better cleaning performance than its predecessors. The bristles on the brush bar are stiffer and shorter to ensure that it reaches deeper into your carpets to lift hidden dirt. The redesigned brush bar works superbly on hard flooring as well.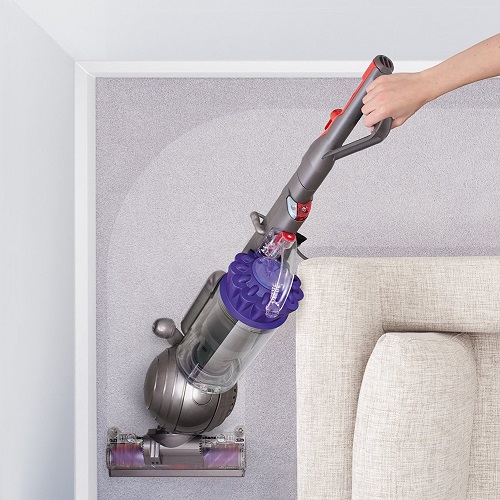 The cleaner head self-adjusts to concentrate its suction power on different floor types and when combined with Root cyclone, it gives outstanding cleaning that outperforms rival upright vacuum cleaners. The Dysons ball is integrated into the base of the vacuum to make light work of manoeuvring around furniture and corners.
Unlike other vacuums, the Dyson DC65 is streamlined to make it easier to handle and less cumbersome. The updated design has tucked away the technology within the ball to give the machine a clean look. There are no finicky settings to mess around with when moving between carpets and hard floors- it just works.
Overall the DC65 has the leading suction performance found on any Dyson machine thanks to the self-adjusting base plate that maintains the best possible contact between machine and floor. There's less air wastage resulting in better suction power. If you don't believe me, why not try it out?
---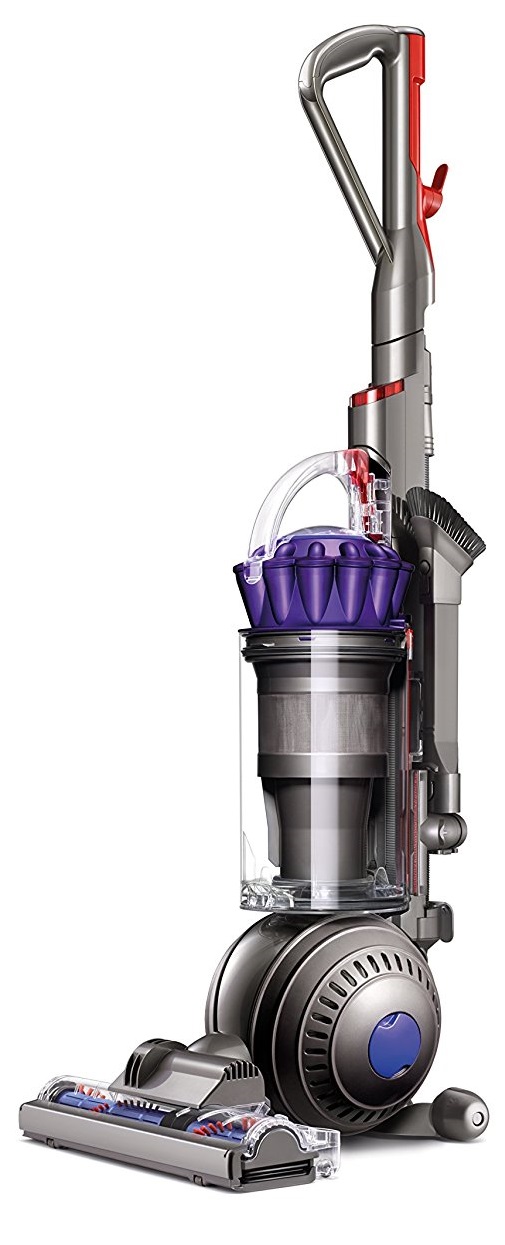 Dyson DC65 Durability
What I like about Dyson vacuum cleaners is that they don't break. Usually, if I'm replacing a Dyson cleaner it's because I've found a newer model with fancier features, it's never because the old one has broken. DC65 has plenty of convenient functions and is a vacuum cleaner geared for busy large households.
From the moment you unbox your new Dyson DC65 vacuum cleaner you can feel the high quality. The machine is easy to assemble, everything just slots into place with a familiar click. There are NO complicated settings and the instruction manual is very user-friendly.
Dyson DC65 Is Made for Busy Households
I'm glad to report that the DC65 lives up to its claims, it picks up twice as much dirt as my older model. The handling and suction power outperformed any other upright vacuum that I've previously used or tested.
It doesn't matter if your busy home is constantly kept messy by the kids or pets, the
Dyson DC65 upright cleaner
is ready to take on dirt, pet hair and dust.
DC65 Weight and Steering
The DC65 is noticeably lighter, quieter and can get underneath furniture easier than earlier models. The lightweight combined with the Dyson ball address the gripes associated with a cumbersome upright vacuum. It's so easy to steer around corners and move between rooms that you'd almost forget you are using a full-sized vacuum.
DC65 Filtration System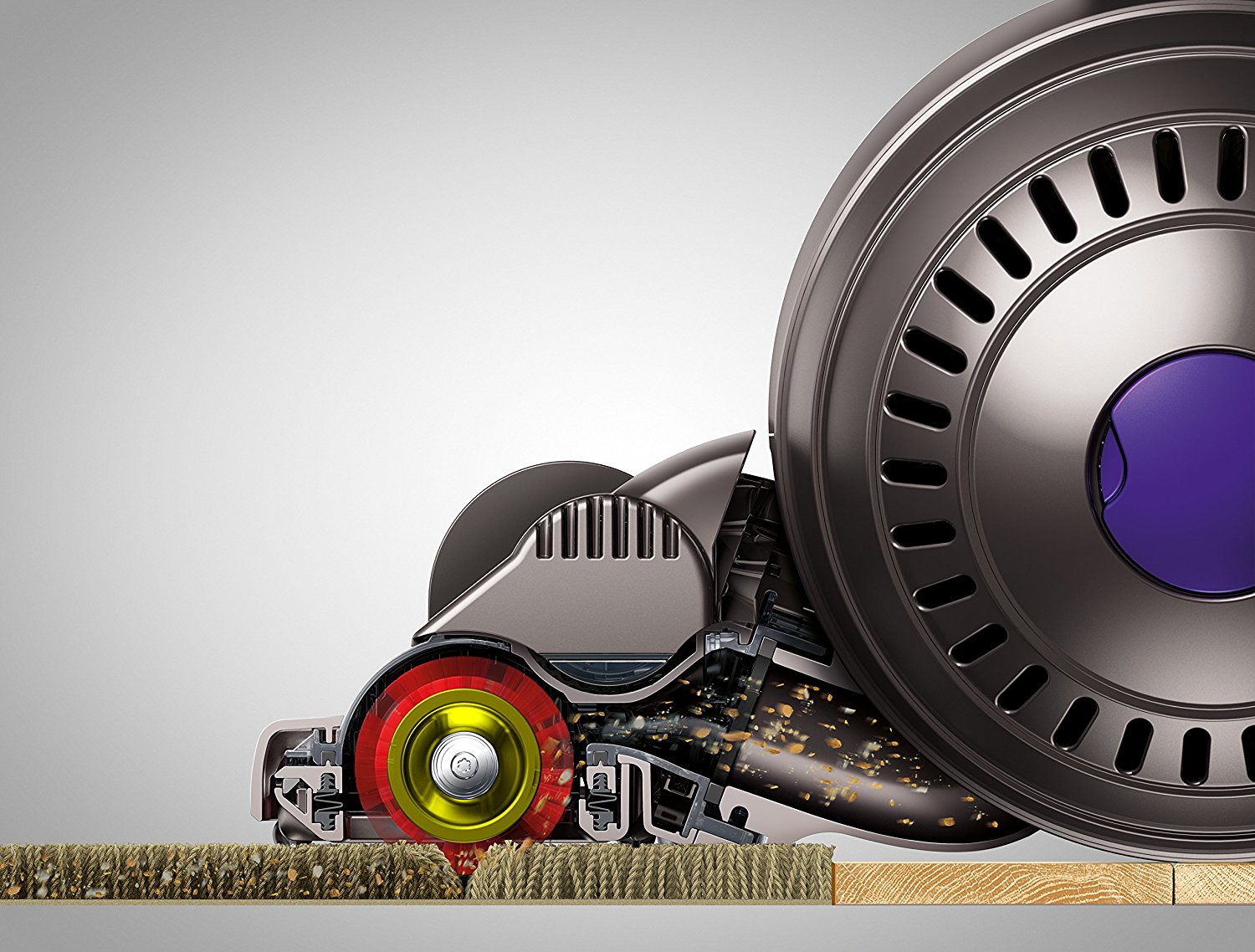 One of my favourite features is the HEPA filtration that is fitted as standard. I suffer from dust allergies and hayfever, so HEPA filters are important because they purify the air by trapping allergens as the air passes through the machine. Be sure to wash the filters every 3 months to keep your machine running optimally.
Dyson DC65 Accessories
The DC65 is multifunctional and equipped with the best accessories to clean all areas of your home. Dyson is generous with their tools and here you will find a comprehensive set of tools included in the box. You can only store 2 accessories at a time on the body of the vacuum but a stylish bag is provided to store the rest of the tools. Here's what you get:

A Stair attachment that clips to the extension hose. This tool helps to clean your stairs with little fuss. The stair tool can be stored on the machine and is designed to reach dirt and dust in small corners.
A 2-in-1 Combination tool that can switch between a dusting brush and a dirt nozzle. The combination attachment can be kept on-board the vacuum.
Tangle-free turbine tool with two revolving brushes and a red filter wheel that can be seen from the transparent cover. The tool is specially adapted to suck up pet hair and human hair without tangling. The tool is great for small spaces, stairs, car interiors and upholstery.
The Multi-angled brush is an awkward looking attachment with a brush integrated into a u-shaped tube. The unusual design allows the brush to tilt at various angles so that you can reach awkward high-reaching areas e.g. chandeliers, ceiling fans etc.
The Stiff bristle brush is a tiny brush with stiff bristles design to loosen and lift stubborn dirt or mud buried in your carpet.
Soft dusting brush is a lengthened soft-bristle tool that assists with dusting furniture, shelves, lamp shades and fragile furnishings.
Dyson DC65 Performance
If you are looking for a comprehensive powerful upright vacuum cleaner, Dyson DC65 ticks most, if not all, boxes. A bagless vacuum cleaner saves you money- there are no bags to replace. The HEPA filters can be washed within minutes and comes with a lifetime guarantee.
The biggest annoyance from upright vacuums is the handling- if it doesn't have great steering you'll eventually avoid using it.
The Dyson ball is worth the extra money, you can zip the DC65 across your floors and still have time to whip up a coffee.
If you've never owned one you'll immediately notice the difference between a Dyson vacuum and other brands. The design is well thought out and the performance is in a class of its own. DC65 has twice the suction power of its strongest rival, enjoy 215 air Watts of strong suction. You'll clean your home in less time and pick up more fluff, dust and dirt with little effort.
DC65 Multiple Surface Cleaning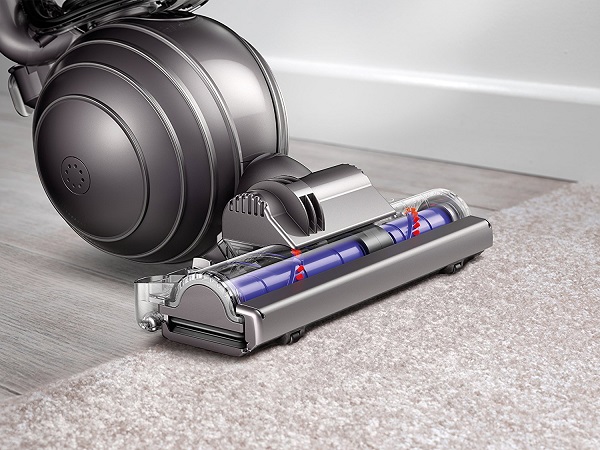 Cleaning a house with different floor types is easier with the DC65. Older Dysons are fitted with controls to adjust the cleaner head at the base of the machine. You would need to manually adjust whenever you switch from hard flooring to carpets.
If you forget to adjust the cleaner head, vacuuming becomes less effective.
Thankfully the new Dyson can detect whenever you switch between different floors and automatically adjusts so that you can concentrate on cleaning.
DC65 Edge-To-Edge Cleaning
Dyson has improved the design of the cleaner head and updated it so that it covers more surface area and reaches the edges of your floors. You won't see any more annoying black strips at the bottom of your baseboards and closets.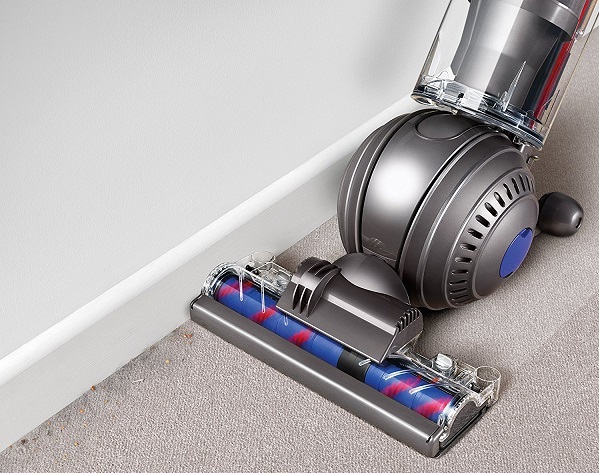 Extension Hose
The extension hose has been improved so that it easily extends from the base of the machine. Older models needed you fiddle with the wand, rotate it and re-insert it before it's usable. The new hose design is neater and quicker to use.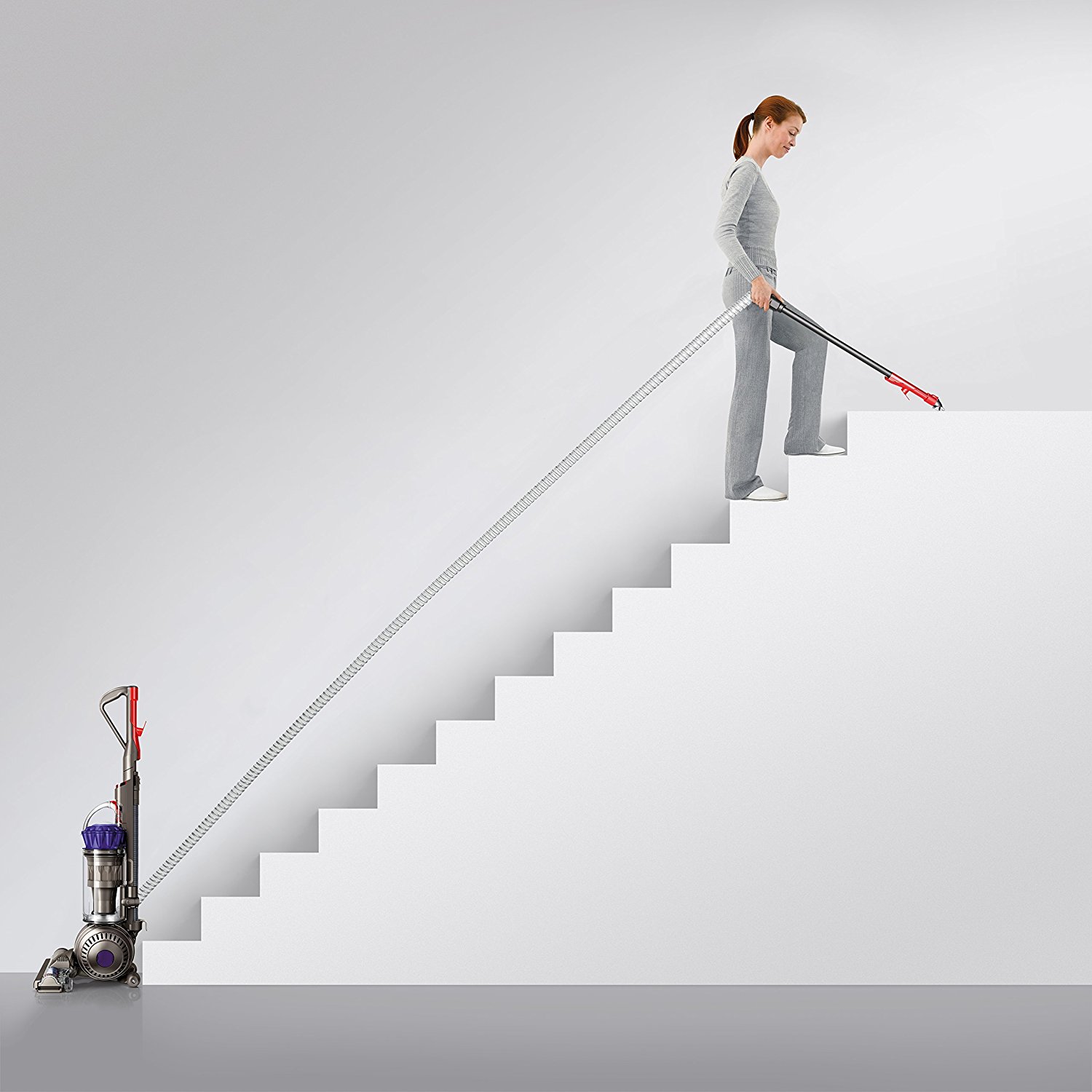 Where can you buy the Dyson DC65 Vacuum Cleaner?
Find The Latest Prices For The DC65 Vacuum Cleaner By Clicking Here.
---
DC65 Product Rating
The Dyson DC65 enjoys very positive reviews from customers and is a popular choice for large homes.
Product score: 8.6/10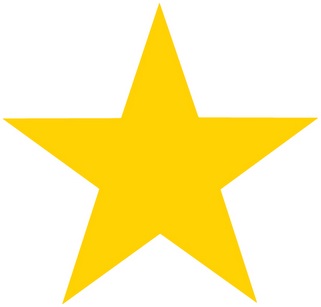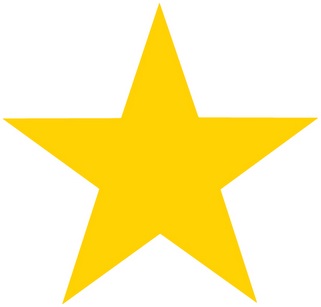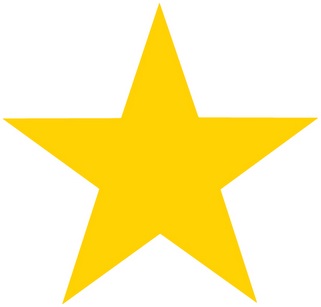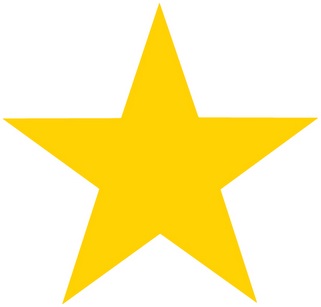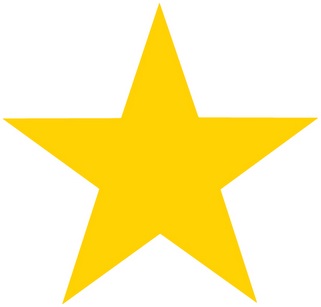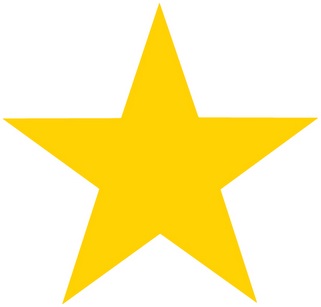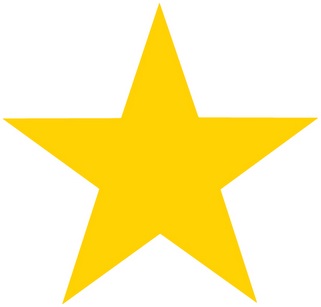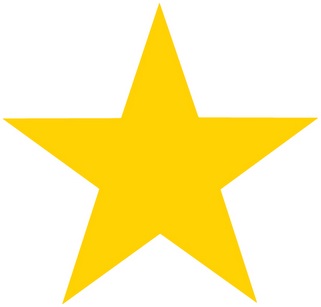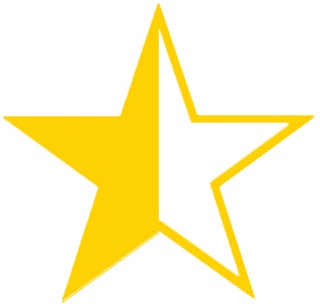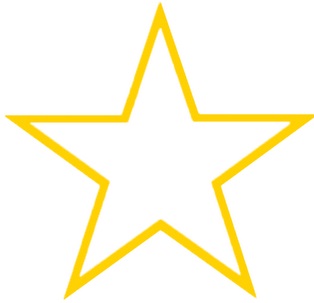 Conclusion
Is Dyson DC65 the best upright vacuum cleaner for a large home? I would say absolutely! If you are a busy mum like me with limited time, kids running around the house and pets shedding hair everywhere then don't waste your time buying an inferior vacuum.
The Dyson upright vacuum guarantees to keep your carpets, tiles, wooden floors and rugs cleaner than any other vacuum.
The machine hardly requires any maintenance except for washing the filters and you can be certain that a Dyson cleaner will last you for many years. My previous model is over 8 years old and has never broken down.
Are you thinking of buying the Dyson DC65 or do you already own one? Please leave your comments in the section below. I'd love to hear you.
---
Our Best Vacuum Cleaner Recommendations