Affiliate Disclosure: I am grateful to be of service and to bring you content free of charge. In order to do this, please note that when you click links and purchase items, in most cases I receive referral commissions. Eventually, I may earn enough to buy a beer or two 🙂
I'm not fond of bulky vacuums. They make cleaning harder than necessary. A lightweight stick is designed for quick, easy vacuuming and is easier to store thanks to the space-saving slim frame. But what is the best stick vacuum cleaner for busy households?
Before deciding on a vacuum cleaner you firstly need to decide what your cleaning requirements are:
Will the stick vacuum be used on hard floors, carpets or both?
Do you own pets?
Would you prefer a corded or cordless stick vacuum?
Are you looking for a 2-in-1 that can switch between upright and handheld mode?
Is this a budget purchase or are you willing to pay a bit more?
Will it be your main cleaning appliance or a secondary unit?
Keep a mental note of your cleaning requirements as you look through the list below. I'm confident that you will find the perfect stick vacuum cleaner for your busy home.
#1. Best Corded Stick Vacuum for Hard Floors
Fuller Brush Spiffy Maid is a bagless stick vacuum with a powerful 9 Amp motor that performs well on hard floors. It drifts across floors with little effort thanks to the lightweight design weighing only 4.4kgs.
There are no brushes on the cleaner head to scratch hard floors. It's adapted to work on laminate, tiled and wooden floors but it cleans carpets and rugs effectively.
We like that the Fuller vacuum is fitted with HEPA filters to catch allergens and dust from the air. The filters are washable and it is recommended to wash them at least once a month to keep the machine working at its best.
The base is almost 11″ wide and 4″ deep, making it much easier to steer around corners and in between furniture.
Fuller Brush Spiffy Maid Best Features:
Features a telescopic handle and a cleaner head that can be detached and switched with a crevice tool to reach narrow gaps.
There's an onboard slider to control suction power and ramp it up for demanding cleaning tasks.
The dust bin has a large capacity and is easy to dispose of dirt.
The floor tool cleans edge to edge and is perfect for baseboards, edges and corners.
You will find onboard storage for the crevice tool and a long 9 meter power cable.
Rating 9.2/ 10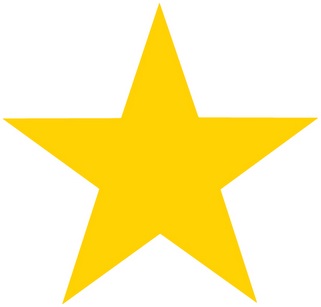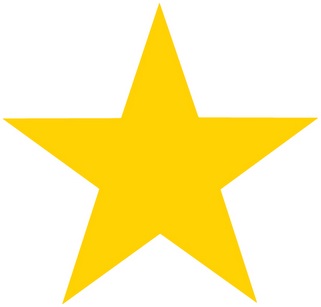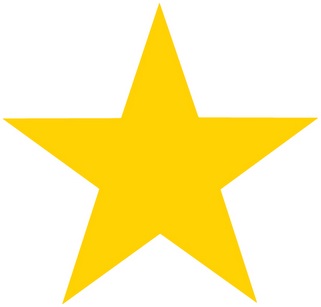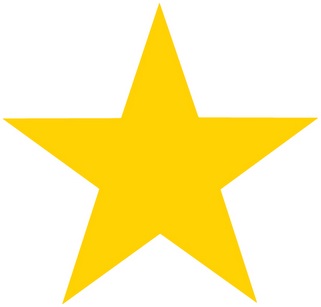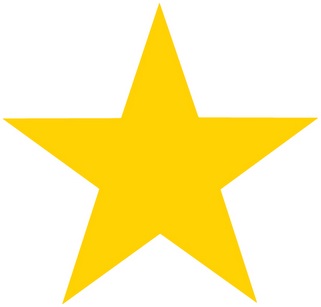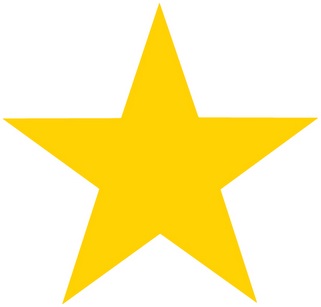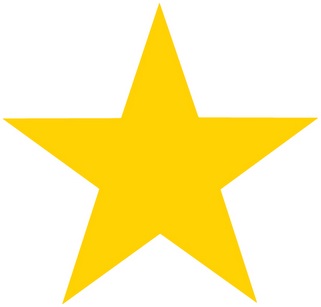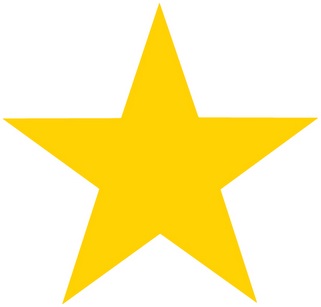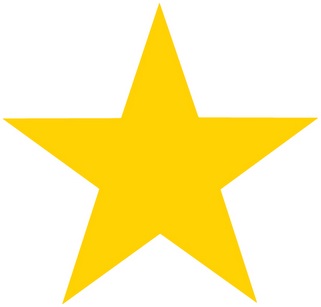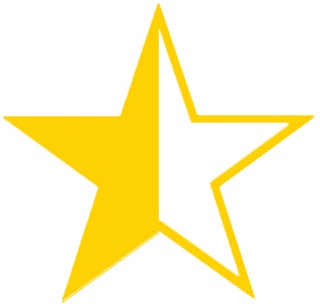 #2. Best Lightweight Cordless Stick Vacuum
The Eufy HomeVac stick vacuum is packed with ergonomic features that earn it the top spot for the best cordless stick vacuum.
For starters, it is equipped with 180° swivel rotation to navigate corners. The cleaner head works on different floor types and it is equipped with LED lights for dark areas.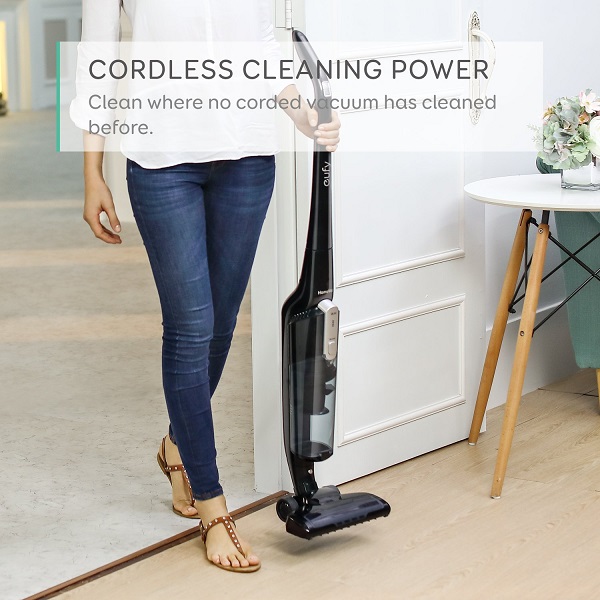 It sports a high capacity 2200 mAh Li-ion battery that allows the vacuum to run for up to 50 minutes.
It features cyclonic power and an electric rolling brush which both work simultaneously to give a perfect clean every time.
Eufy HomeVac Best Features:
We like that HEPA filters are fitted into the HomeVac, it works together with the pre-filter to capture fine dust and traps it within the sealed enclosure.
The HomeVac gives twice more suction than rival stick vacuums. The house can be cleaned in one pass for efficient time-saving vacuuming.
The large 0.9L dirt bin can detach very quickly for fast dirt disposal.
All of this great functionality is packed into a body that weighs only 2.6kgs.  You can move the unit between rooms and up the stairs without straining yourself.
Eufy even provide a convenient wall mount so that the HomeVac is always readily available
Rating 8.8/ 10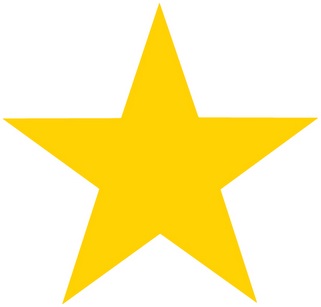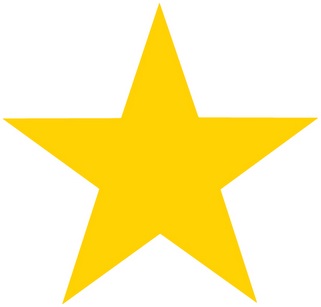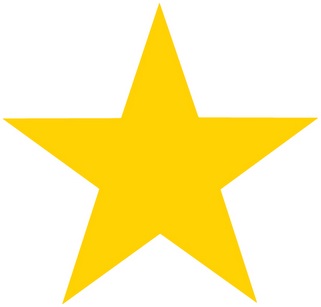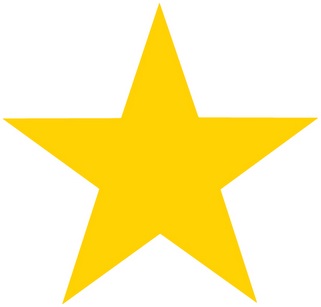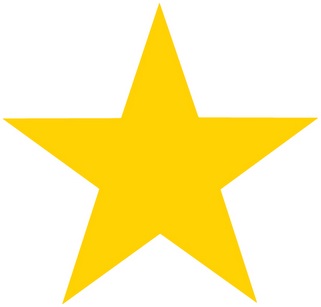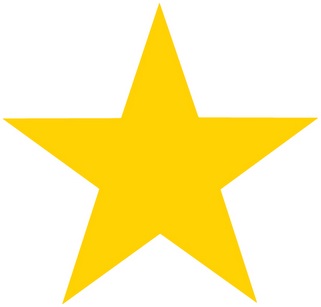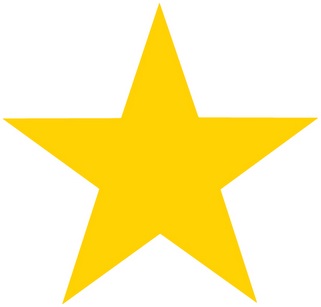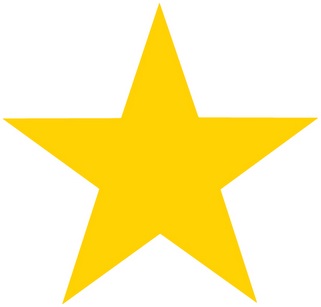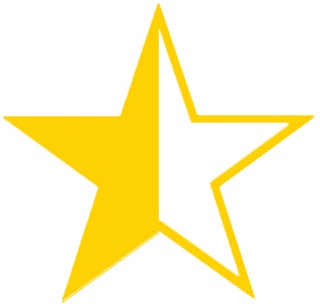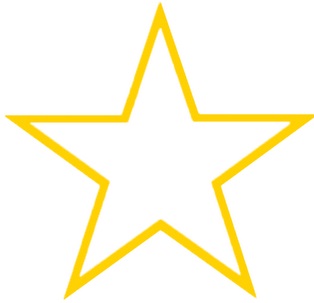 #3. Best 2-in-1 Corded Stick Vacuum
If you're considering getting a stick vacuum, you might want one that can also transform into a handheld.
The BESTEK 2-in-1 is a corded vacuum cleaner with a 170° swivel nozzle that can reach underneath furniture. Detaching the handheld couldn't be any easier with the quick release feature.
HEPA filters come as standard which means the machine will suck up allergens floating around and expel cleaner air whilst vacuuming.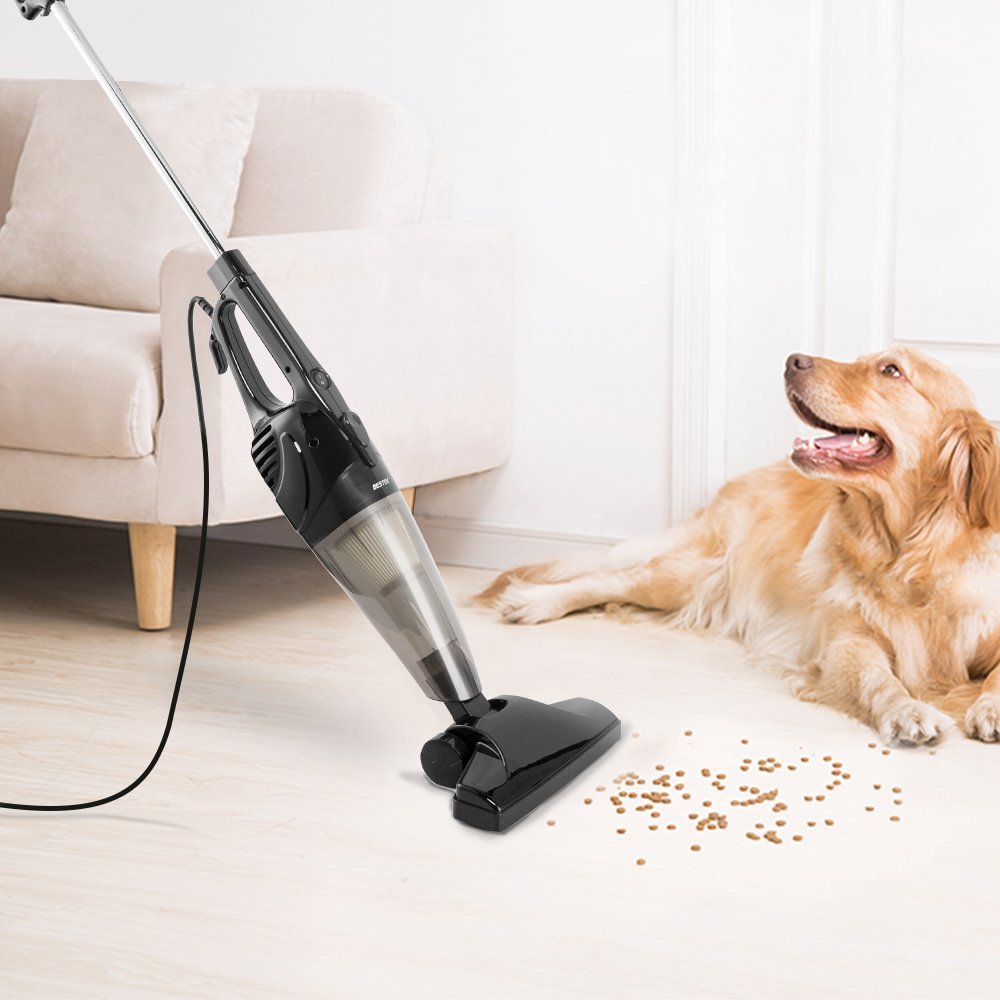 The filters and dirt din are washable to drive down replacement costs, plus the cleaner head works on multiple surfaces to make it a great multifunctional 2-in-1 vacuum cleaner.
Bestek 2-in1 Corded Best Features:
The machine is equipped with an extension tube for easier reach. A crevice tool is included and can be attached to the handheld to clean between tight spaces.
We like that HEPA filters are fitted into the unit to help allergy sufferers.
Components such as the filters and dirt bin are washable so that you never need to worry about maintenance costs.
It sports a 5 metre power cable that can be easily wrapped around the two cord holders for tangle free storage.
The dirt bin has a large capacity of 0.8 litres for less frequent emptying.
Rating 8.6/ 10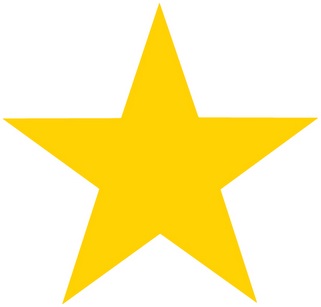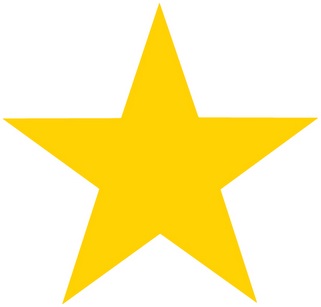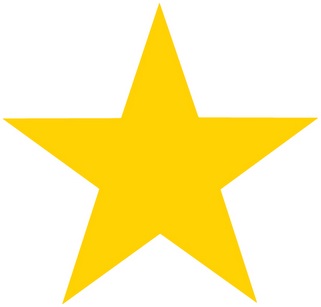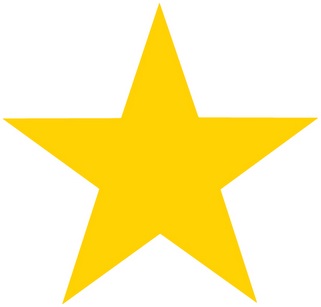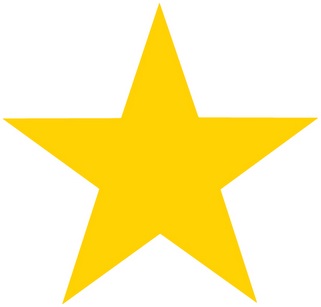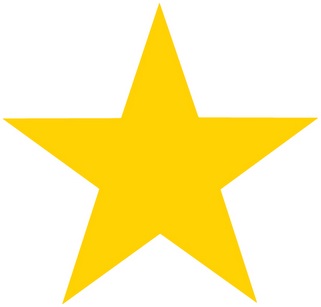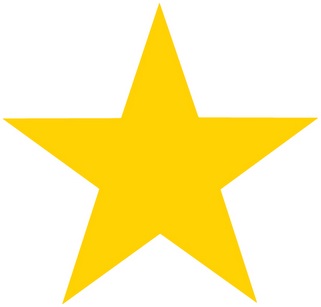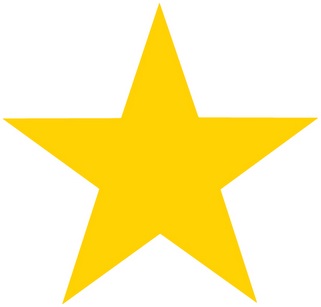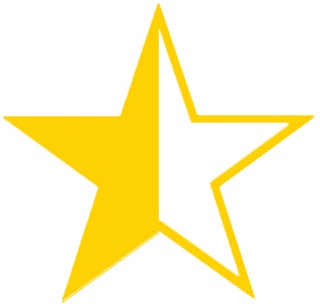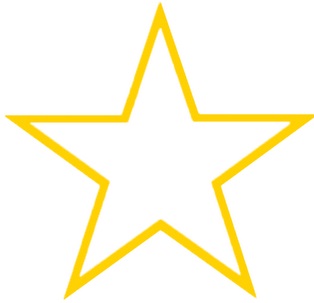 #4. Best 2-in-1 Cordless Stick Handheld Vacuum
The Electrolux Ergorapido is a cordless 2-in-1 vacuum that gives the benefit of switching between handheld and stick.
When upright, it manoeuvres extremely well using 180° easy steering and if you need to stop part way through cleaning the machine can self-stand until you are ready to continue.
The unit is powered by a 10.8 volt Lithium Ion battery that charges fast and gives longer running times.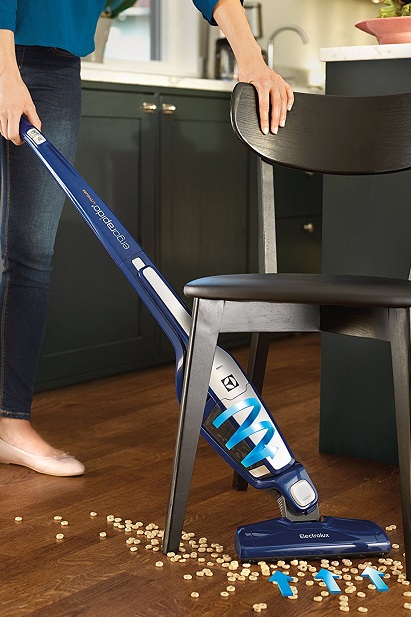 Electrolux Ergorapido Best Features:
It's designed to deliver powerful cyclonic suction and the cleaner head gives a deep clean with the motorised brushroll.
The unit is lightweight and weighs a meagre 2.5 kgs. It can be carried between rooms and upstairs with no difficulty.
Cyclone power gives great suction on hard floors, carpets and rugs. The EasySteer feature makes it a joy to glide the vacuum around corners, under tables and around furniture.
We like the LED lights in front. They are a great help when seeking out crumbs and dirt in darker areas. LED lights are an ergonomic feature that all vacuums should adopt.
The handheld unit conveniently detaches with one push of a button. There's a crevice tool attachment included for use with the handheld. Tight gaps and spaces are much easier to clean with the crevice tool.
The high-grade battery powers the Ergorapido vacuum for up to 30 minutes on a single charge.
Rating 8.4/ 10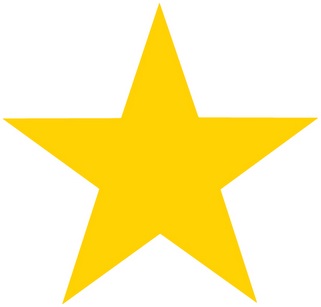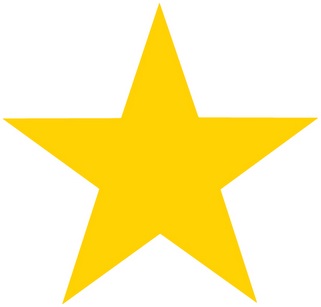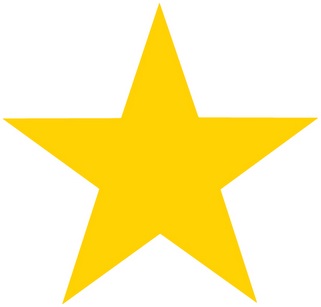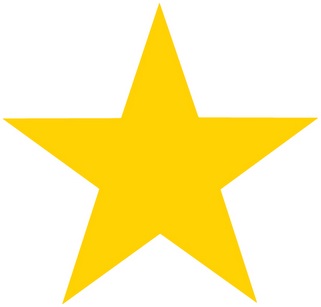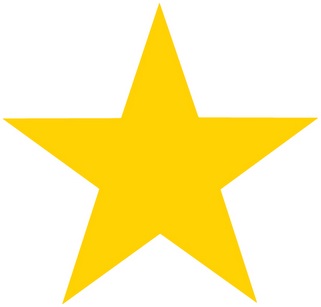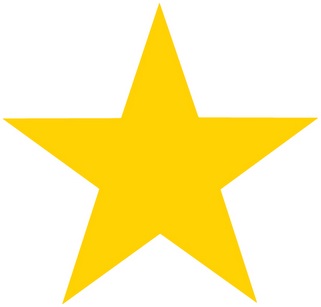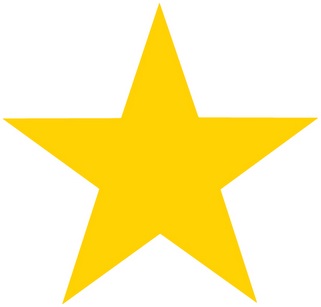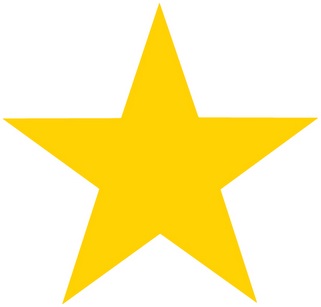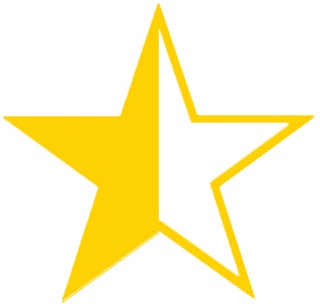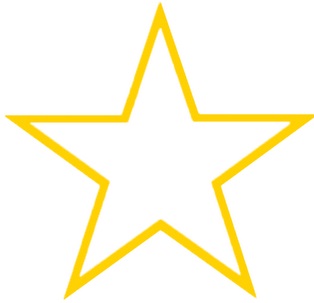 #5. Best Corded Stick Vacuum With Cyclonic Suction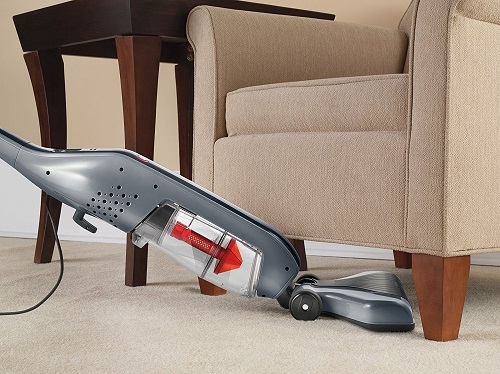 The Hoover Linx Bagless Vacuum Cleaner uses cyclone power and wind tunnel technology to provide a deep clean which would normally be difficult with a standard vacuum.
The edge-to-edge cleaning brushes ensure that corners and baseboard edges are left just as clean as the floors.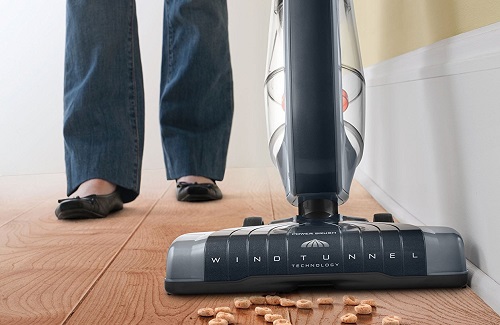 It can switch from carpets to hard floors automatically and features a swivel handle that can slope to reach underneath tables, sofas, beds and furniture.
A powerful brush roll is fitted into the cleaning head to dig deep within the carpet and agitate stubborn dirt. Disposing of dirt couldn't be easier with the quick release dirt bin.
Hoover Linx Best Features:
The machine weighs only 4.4kgs and is light enough to carry to other parts of the house when required.
A 6-metre power cable for wider cleaning areas and easier reach.
The wind tunnel suction power is among the best we've seen on stick vacuums.
Swivel steering ensures that you can glide between furniture and around corners with ease.
The motorised brushroll sweeps up dirt easier when vacuuming thick carpets and rugs
Rating 8.4/ 10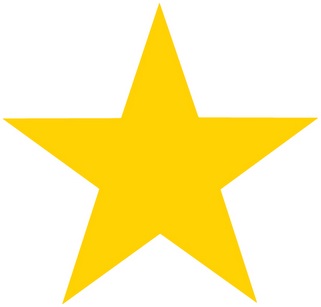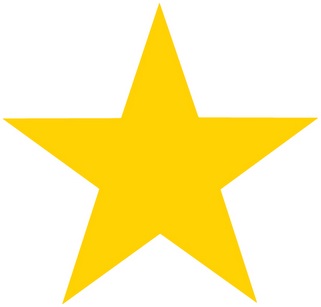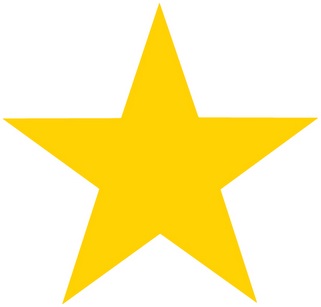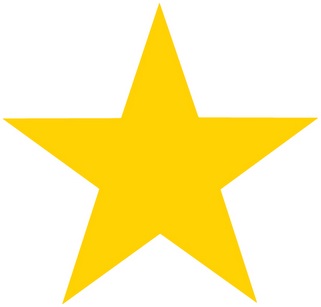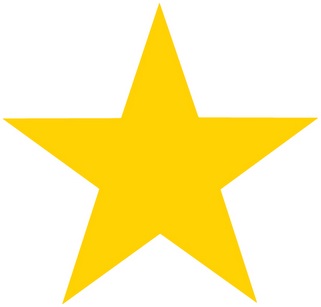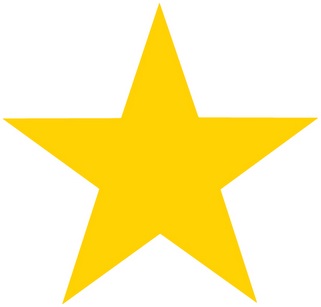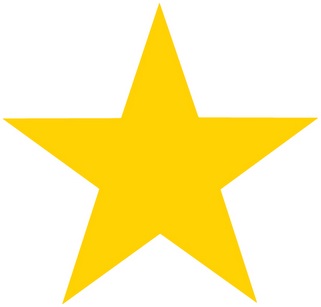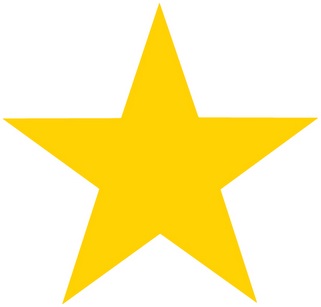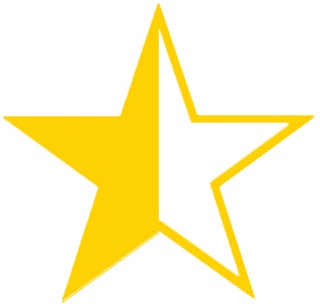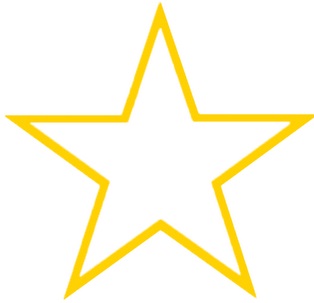 #6. Best Corded Stick Vacuum for Pet Hair
If you're a pet owner the BISSELL PowerEdge Pet Vacuum is an extremely useful appliance to have at your disposal when trying to maintain a hair free zone.
It features an innovative V shape cleaner head that collects dirt and directs it to the central suction point without the need of a brush roll. The outer edges are responsible for efficiently collecting smaller dirt particles.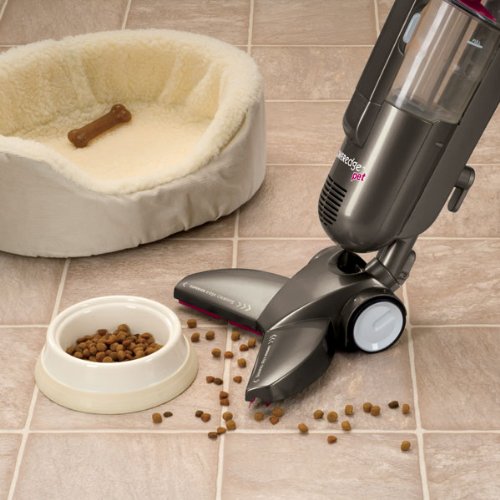 It works best on hard floors and the wipers are made from a rubber that naturally attracts hairs thus catching more hair than stick vacuums which rely solely on suction power. The V wipers make it easier to clean along floor edges and reach into small spaces without the use of additional attachments.
BISSELL PowerEdge Pet Best Features:
The swivel head makes for a speedier clean when vacuuming between and around furniture.
A powerful blend of cyclonic suction, hair attracting materials and unique V-shaped base ensures the best possible combination to keep the house free from pet hair.

The machine is lighter than it looks weighing just 3.2 kgs. It can be lifted using one hand.
No extra attachments are required to clean hard-to-reach areas thanks to the innovative cleaning arms.
Emptying the dirt bin is simple, quick and most importantly, it doesn't create a mess.
By far the best feature is the absence of bristles which means fewer areas for hairs to collect.
Rating 8.3/ 10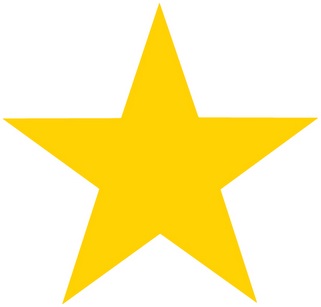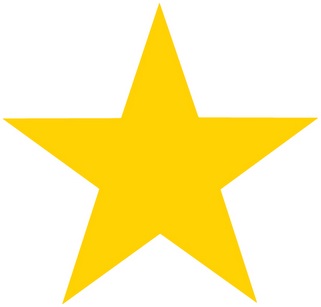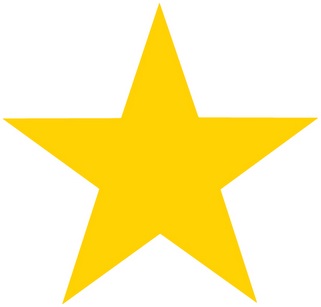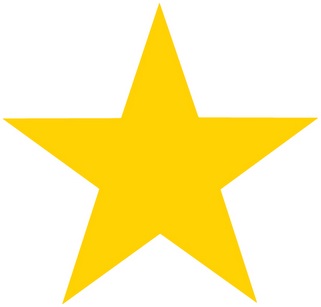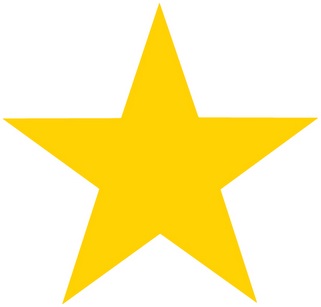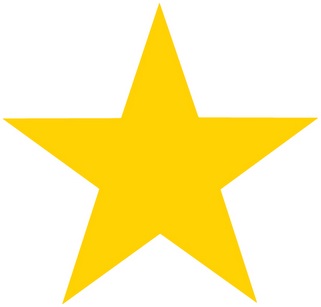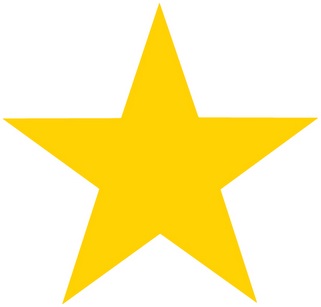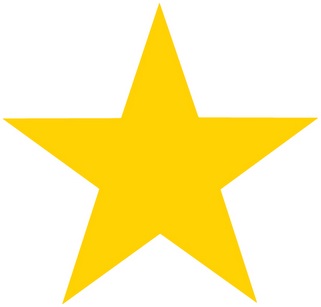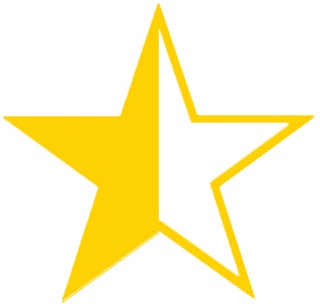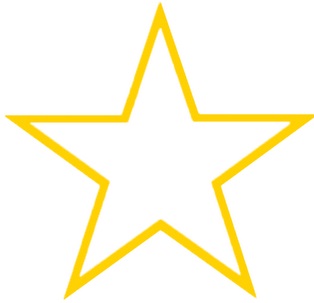 #7. Best Selling Low-Cost 2-in1 Corded Stick Vacuum
If you're looking for a dirt cheap stick vacuum cleaner, the Dirt Devil Simpli-Stik costs less than a trip to the movies. This lightweight 2-in1 machine gives you the option of switching from upright to handheld mode with a one-touch detaching mechanism.
It's one of the lightest stick vacuums weighing just 1.8 kgs. Does a low-cost vacuum cleaner offer good features?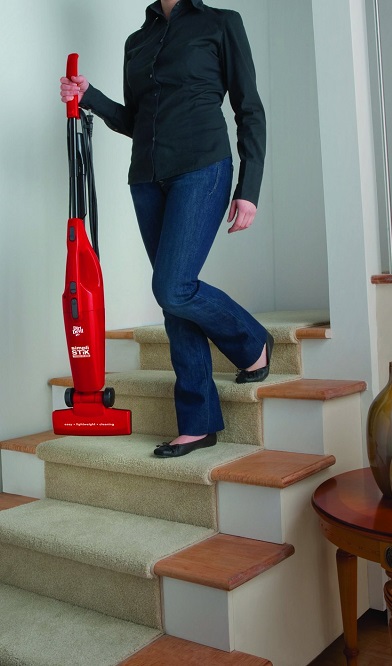 Simpli-Stik is a good secondary vacuum for quick clean ups in small areas. It's portable enough to keep close by for situations that don't require a full-sized vacuum cleaner i.e. dust on furniture and windows frames or bread and pizza crumbs.
The machine is bagless and easy to empty, similar to the sticks further up the list. It's best for cleaning hard floors and rugs.
Dirt Devil Simpli-Stik Best Features:
It's cheap. You can bag one for less than $20. A stick vacuum doesn't get any cheaper than this.
A crevice tool, which attaches to the handheld, is included and is perfect for cleaning dust and dirt in confined spaces.
There's convenient on-board storage to avoid tangling the power cable.
The 1.25 Amp motor provides enough suction for regular quick clean ups, eliminating the need to bring out your bigger vacuum to clear smaller mess.
The filters are washable so you can save money on replacement costs.
Rating 8.2/ 10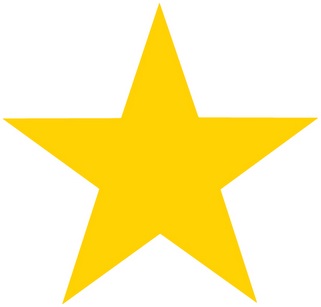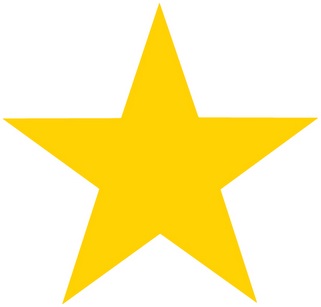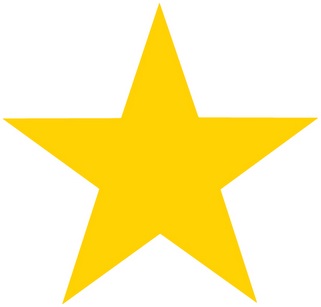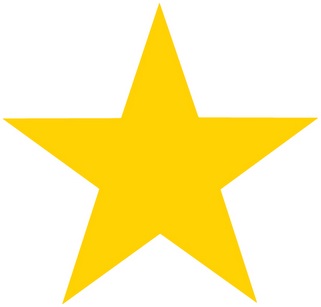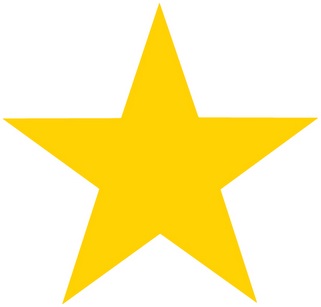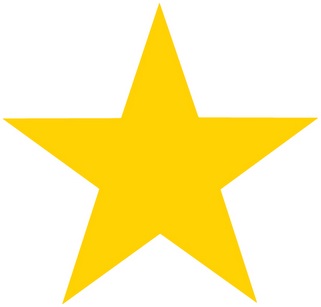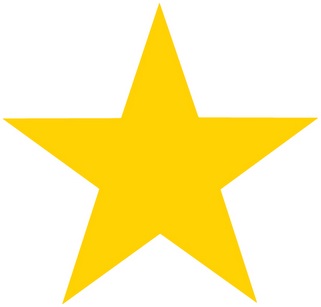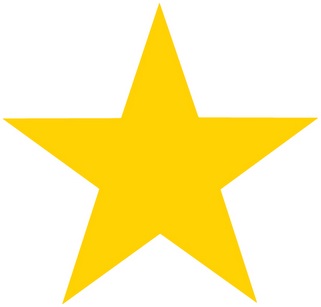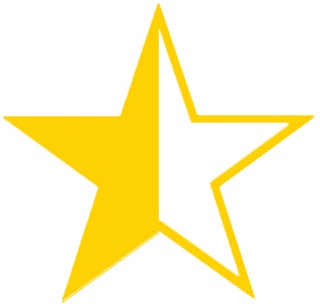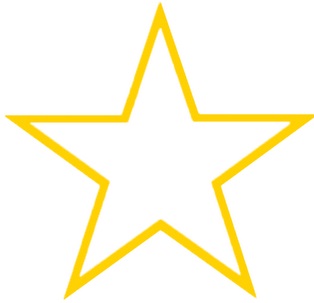 Conclusion
There you have it, our best stick vacuum cleaners. What's left for you to decide is if you would prefer a corded or cordless machine. You will find great options for different floor types, pet owners and 2-in1 vacuums that let you switch between upright stick and handheld modes.
Are you considering getting a stick vacuum cleaner from our list or do you already own one? Please leave your comments in the section below. I'd love to hear your thoughts. Thanks for reading.
Our List of the Best Vacuums