Most of us have a rough time squeezing in-house cleaning for so many big tasks that need to be completed on every given day. The fact is, it can be tiresome and time-consuming to scrub a carpet and dust a whole home, and we'd rather spend our time on something else. A dust-free house is now within sight, though, with the help of revolutionary cleaning equipment such as self propelled vacuum cleaners.
This guide is great for you if you are one of those who are still unsure of the wonders that this machine can do. We'll share all the things we know about it with you, including its simple components, how it operates, and the ehat to consider when buying best vacuum cleaners.
Having said that, let us first start by describing what it is.
What is a Self-Propelled Vacuum Cleaner?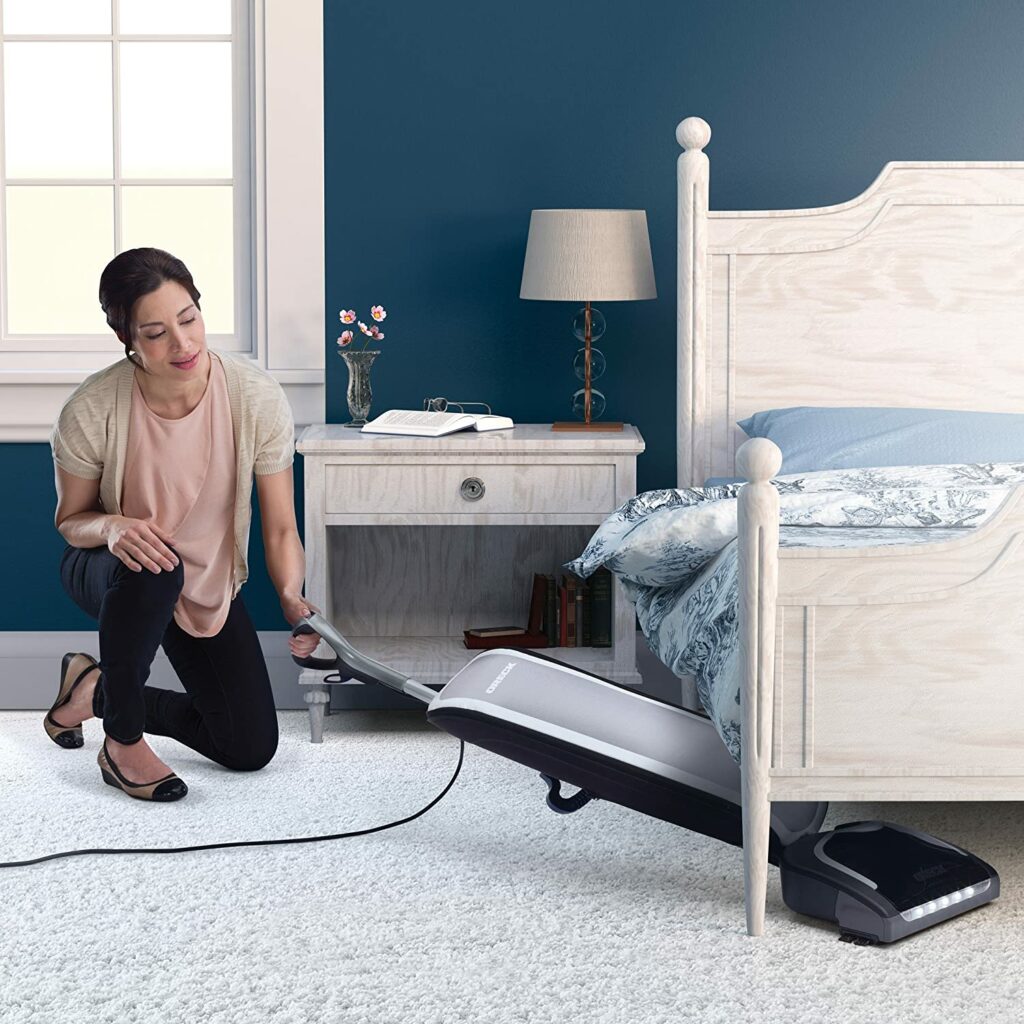 The vacuum cleaner is no longer just a single product today. It has its own complete profile. From handheld, stick type, upright, bagless, canister, backpack, even robot, to name just a few. But the self-propelled vacuum cleaner is the most recent one that everyone has been constantly talking about.
Self-propelled vacuums are designed for the purpose of dirt removal like the regular vacuum cleaner. The vast distinction between the self-propelled vacuum and other vacuums, though, is that the self-propelled motor has automatic wheel control. As a result, you do not have to move it, while cleaning saving you time and effort.
With the help of the best self-propelled vacuum, managing your cleaning duties can become more efficient and more productive. Indeed, the primary advantage of using this vacuum is that it requires less cleaning effort and time because the old cumbersome vacuum does not need to be moved and operated.
Nonetheless, selecting an acceptable self-propelled vacuum between different models might leave you confused. So, here is the ultimate guide on how to choose the best self-propelled vacuums.
How It Works
Through turning electricity into mechanical energy, a self-propelled vacuum cleaner operates. The first thing it wants, though, is a power supply that can be either a battery or an extended cord inserted into a socket.
The electricity flows through wires until it's on until it hits the internal motor and then signals to start running the spinning brush, fan, and filter.
When the rolling brush sweeps it, the fan sucks the dust, dirt, and other debris away from the surface. The large objects are segregated from the dust particles until they enter the filter. There are two trash containers with certain special versions, one for large objects and the other meant to hold dust.
For this type, the motor can quickly drive the whole vacuum forward or backward depending on where you steer it. You won't have to drive or bear the full weight in that direction, which often ranges up to 20 pounds. This added functionality makes it less tiresome and less time-intensive for home cleaning.
Basic Components of Self-Propelled Vacuums
Source of Power
Using the strength of energy to work. They can either be cordless and run with a battery or with a cord, which means you need to plug it into a socket.
Internal Motor
The core of any vacuum cleaner is its motor. It drives all the fans and belts that make this unit a must-have for home cleaning. More often than not, you will need to repair the vacuum itself if the engine of a vacuum cleaner gets damaged.
Motor Self-Propelled
This is the component that is essential for the device being pushed in the direction you want it to go. This could only be found in self-propelled models, though.
Intake Port and Rotating Brush:
This two powerful technology is the combination of what absorbs dust, debris, and pet fur from the floor and into the bagged or bagless system. They work together to guarantee that there is no residue left on the ground.
Internal Fan
The internal fan produces suction that directs the dirt particles, which is intelligently positioned just behind the spinning brush.
Filters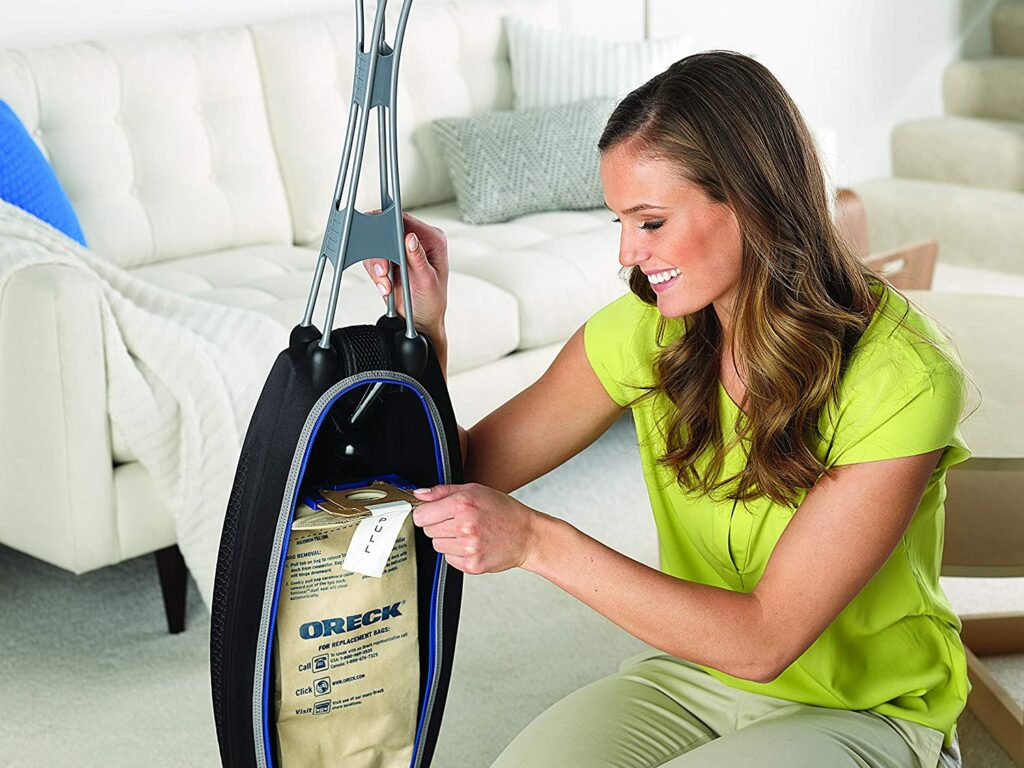 The filter removes the dust from the hard and solid contaminants picked off the surface by the vacuum cleaner. It was an excellent idea to install a filter because it stops any large objects from poking holes in the dust bag or damaging the blades of the fan.
There are models that come with only one filter, although others are fitted with two as well. It is advised that they purchase a vacuum that has a HEPA filter inside for those who are suffering from allergies or other asthma.
Dust Cup/Container
The vacuum's dust bag or dust container is where it gathers the dirt and dust. Bags come in various sizes and vary depending on the model's capacity.
Here are the Things to Consider When Buying Self-Propelled Vacuum Cleaners
To pick the best self-propelled vacuum cleaner, start by looking at your home's basic elements. Next, remember your home's size. For full cleaning, bigger homes can need a larger, more efficient upright vacuum.
Next, ask of stairs. Consider a lightweight vacuum if you have a multi-level home; it would be easier to shift from floor to floor. But, think of the surface of the floor. Homes with a number of floor surfaces require a vacuum that can conform to multiple types of floor.
Don't worry about your pets: it will make cleaning even simpler with vacuums built to cope with pet fur and debris.
Now, after looking at the three basic components of your home: height, stairs, and floor surface think about your lifestyle and personal preferences decide which vacuum is right for you. To get you started, here's a shortlist of considerations:
Allergies
There are solutions that will help if seasonal allergies or exposure to dust and mites are issues. You'll want to pick a HEPA-approved vacuum cleaner. When the allergies are serious, make sure to adjust or clean the filter at least every six months, and maybe sometimes more often.
Consider a self-propelled vacuum with a washable filter to save money.
Pets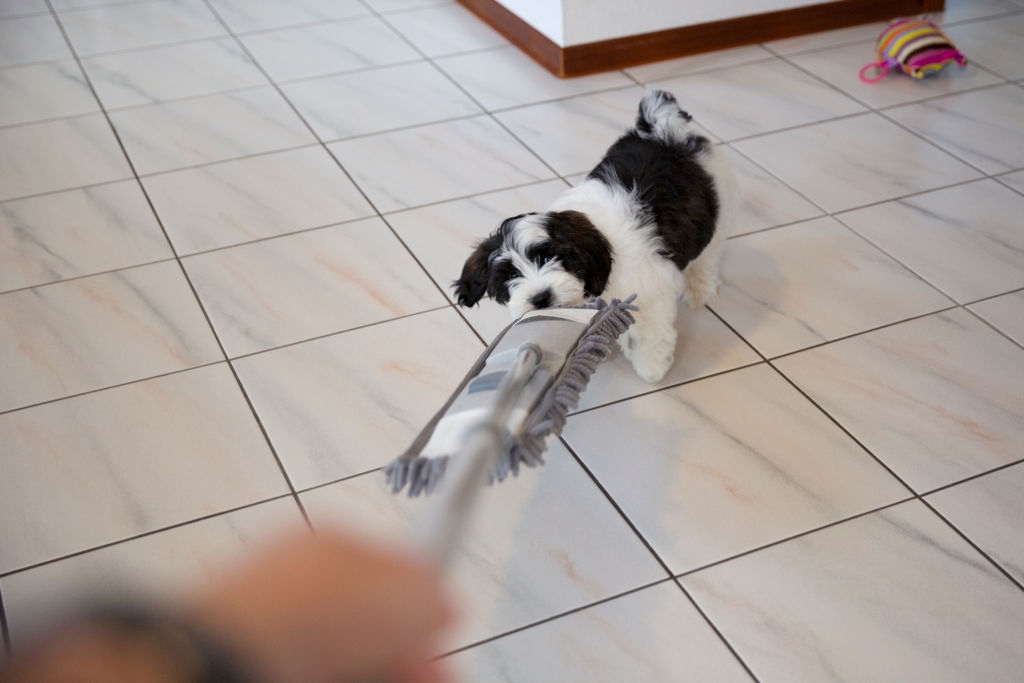 There are vacuums specially made to deal with pet fur and debris. First, make sure there are at least 12 amps of power in the vacuum you choose. Yet when it comes to cleaning pet fur and dander, power is not often sufficient. To minimize hair clogs, look for unique pet hair accessories, such as special brush patterns and larger openings.
Noise
There are vacuums available that can run softly but also have the ability to clean if you don't like noisy sounds or reside in an apartment building where constant noise will annoy neighbors.
Checking the packaging specs about the decibel level is the easiest way to compare noise levels (dB). A vacuum will be incredibly quiet with a decibel level in the 60-65 dB range, whereas a vacuum will be equivalent to a kitchen trash compactor with a decibel level in the 70s.
Weight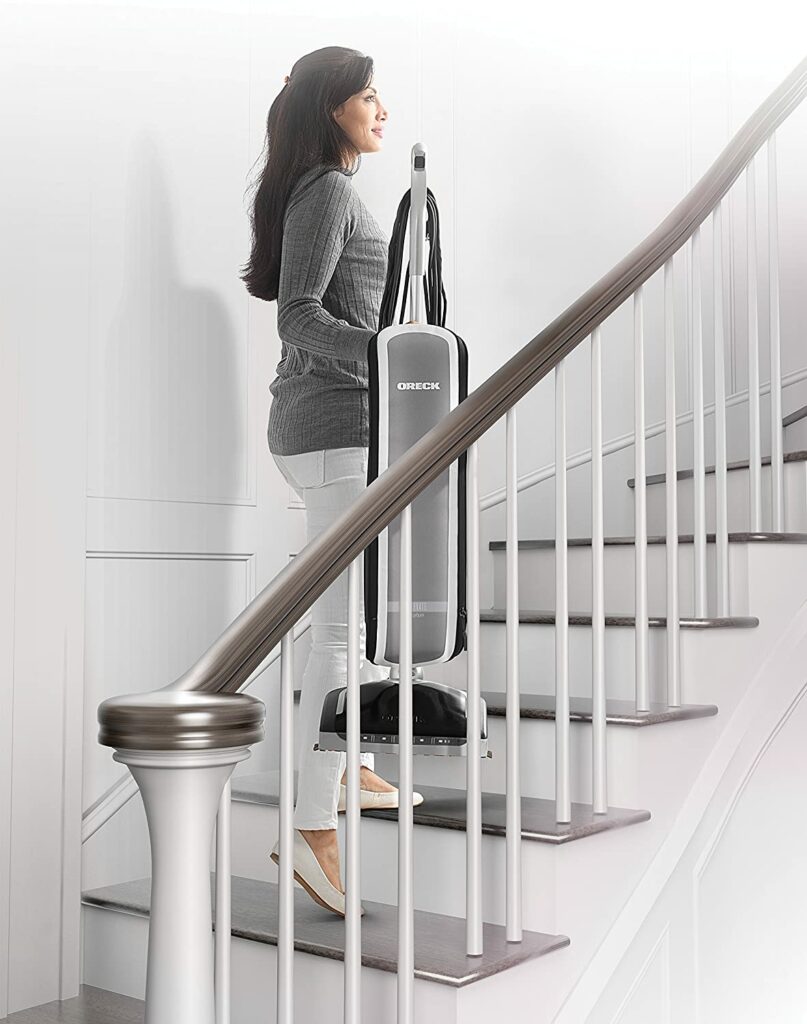 Another major factor when buying a vacuum cleaner is weight. Whereas lightweight models are mostly less than 10 pounds, some full-size upright models can weigh more than 20 pounds.
You will find strong upright vacuums that are lighter in weight if you have a multi-level home and need to bring the vacuum up and down steps, but they may also have fewer accessories and functions.
Schedule for Vacuuming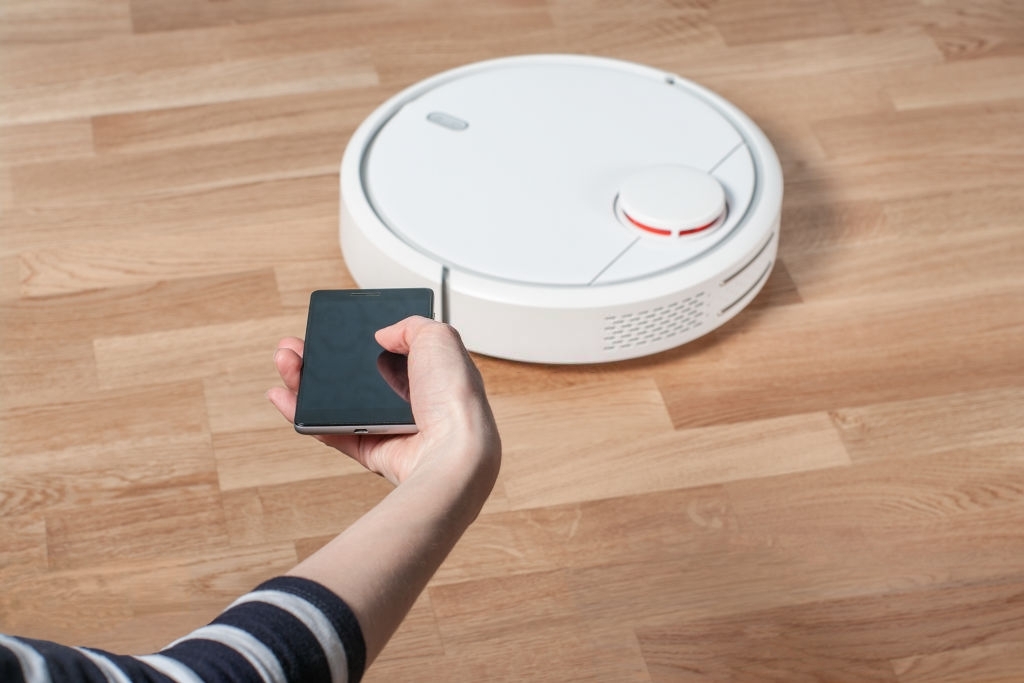 You probably do not have time all day to clean. But if you do, it might be enough for a standard vacuum to sustain a tidy house. However, to ensure a better cleaning, if you vacuum less often, you may suggest a larger upright vacuum with a more efficient motor.
Or, if you want to clean every day but don't have the time, check out a self-propelled robotic vacuum that, when you're away, will take care of the business.
Bag or Bagless
It has been proven that both styles clean really well. One substitute, however, is not inherently preferable to the other. There are distinctions, however, such as:
Bagless designs provide more ease by easily detaching the container unit and disposing of soil and dust without taking out a single jar.
Bagless styles save you money when purchasing bags, too.
Bag styles will also keep dust trapped safer as the bag itself seals the dust away.
A bagless style is definitely for you if you're looking for comfort. But if allergies are a problem, seek out an alternative with a bag to keep dust and allergens from spreading.
Multisurface Flooring
Look for a multi-floor or multisurface vacuum cleaner that lets you turn the brush roll on and off whether you have hard floors or a mix of carpet and hard floors. You won't scratch the hard floors that way.
Power
Here's a short guide on deciding how much power you will need in a vacuum
Amps is a measurement of the power from the outlet coming into the vacuum.
The highest number of amps that can be produced from a home outlet is 12, so look for a full 12 amp motor in a self-propelled upright vacuum. When you multiply amps and draw voltage, wattage is what you'll get.
If a vacuum shows air watts, anything with more than 200 air watts is a good indication that it will have the power you need for typical home cleaning. Air watts are actually the greatest indicator of the power capacity of a vacuum as it influences in suction resistance.
Final Thoughts
The fact that you have reached the end of this article gives us hope that not only self-propelled vacuum models but also vacuum cleaners in general are now more knowledgeable.
You can now ensure that you'll be capable of making a well-informed choice as a result when you want to purchase a self-propelled vacuum cleaner for your home or company.