More and more people are getting a robot vacuum mop, and we can't blame them. Us, too, would love to get one with the perks it offers, cleaning-wise. Robot vacuum mops, as the name implies, are high-tech devices that can do vacuuming and mopping of dirt on the floor. Initially, there were only robot vacuums in the market, but just as how fast we know the technology evolves, now we have robots that can do mopping, too.
It's one of the best innovations of today especially for people who want to keep their home tidy 24/7. It's not enough to just sweep off dirt on the floor. It's better, of course, if you can get rid of grime and mud on surfaces without a sweat. Now, if you're also thinking of getting a robot vacuum mop, here are a few tips on how to get the best robot vacuum mop.
Recommended for you: Best Wet and Dry Robot Vacuum Cleaners for Vacuuming and Mopping | Keep Your Home Clean The Smart Way
Initial Steps on Getting a Robot Vacuum Mop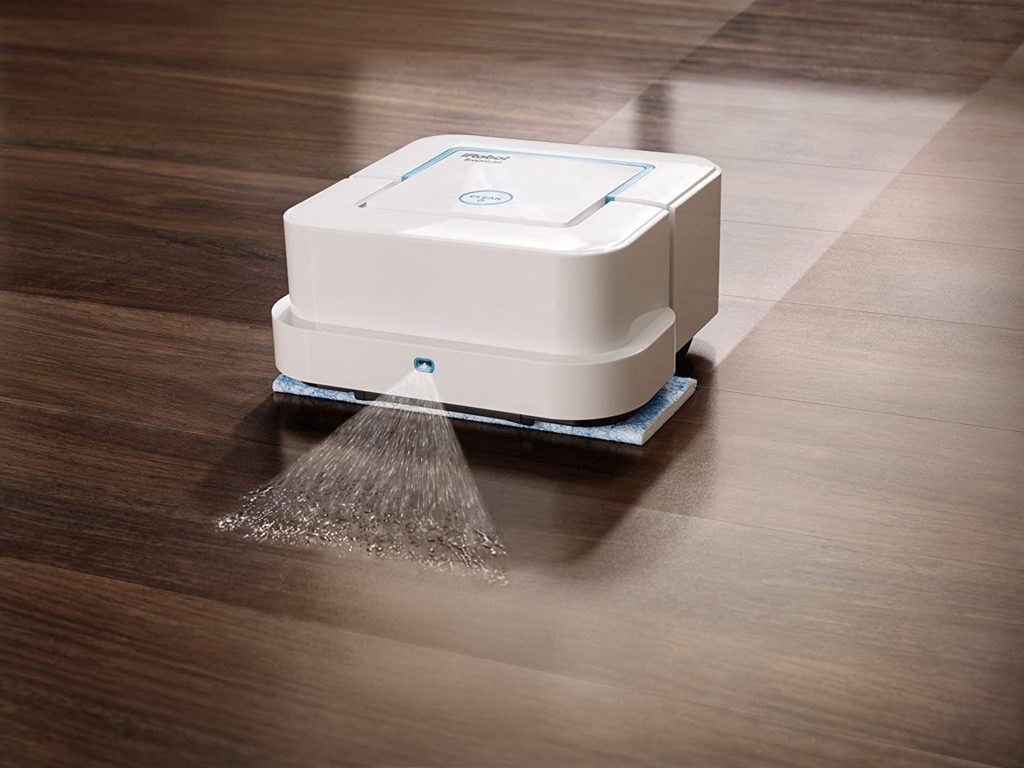 Survey Your Home
To know what kind of robot vacuum mop you want to get, you must survey your home first. This is where you can base the size of the robot you're getting, as well as the features you will prioritize. Do you have a small home, with tight walkways, or do you live in a large home with vast space? If you live in a small space, a smaller robot is what you need.
For people living in big homes, a robot mop that can clean a large area in every session is the one you should be buying. You must also take into consideration if you have a pet or a house member that has allergies. If yes, you should get a robot that can clean up hairs, and something with high-efficiency filters or HEPA.
Choose Your Budget
The cost of robot vacuum mops varies depending on the brand and the features it offers. You can get cheaper models that are simpler and are not too high-tech. On the other hand, there are more advanced robot vacuum mops, which allows you to have more freedom and need less monitoring, but these models are pricier.
Rule of the thumb: it all boils down to how high-tech of a robot mop you want to have. If you're not budget-conscious, we suggest you opt for the expensive or mid-tier models that offer many perks. These models are most of the time more durable, too.
App Integration or No?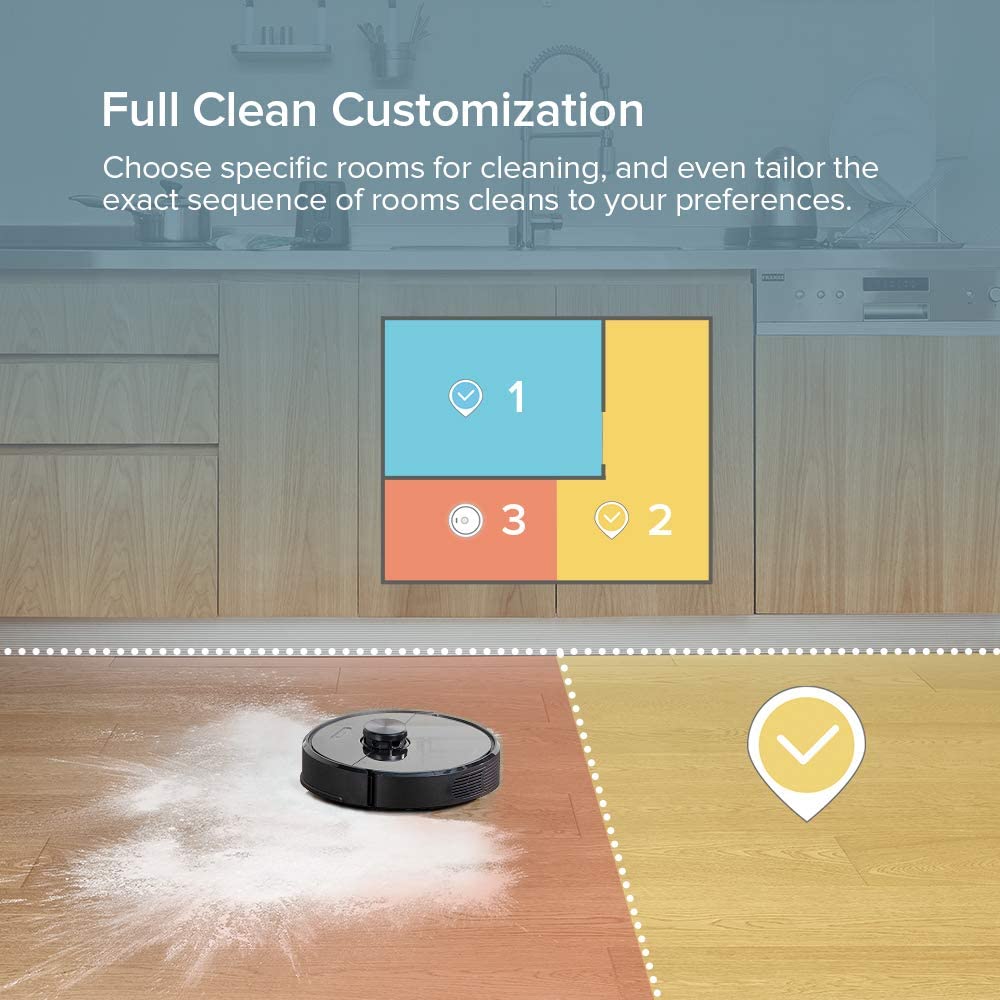 Most robot vacuum mops available today are app integrated – but not all. You can also find models that can work with just one press of a button. However, these robot mops may have limited perks. If the robot has an app, perhaps, you will have more options for setting up the cleaning schedules, assigning floor spaces to work on, or no-go zones.
Too high-tech models are not always the best choice, though. For people who prefer simpler models that are easy to set up without the complication of technology, models that are almost manually working are a better choice.
What Are Your Needs
What's the usual mess situation you have at home? Are you always at the kitchen cooking and spilling stuff? Do you always get mud on your shoes from the garden that you bring back home? Depending on your needs are the features to consider when getting a robot vacuum mop.
Some people need models that are excellent at spot-cleaning using precision jet sprays, while others just want a robot vacuum mop that's gentle and can keep the house smelling fresh.
Recommended for you: Best Wet and Dry Robot Vacuum Cleaners for Vacuuming and Mopping
Learn from Consumers
To make sure you're getting the best product, always check other people's comments and feedback. This is the smartest way to be able to set your expectations right about the robot mop you want to have. By reading other people's feedback and reviews, you will also learn more about the features of the product both its strengths and weaknesses.
Features to Look Out For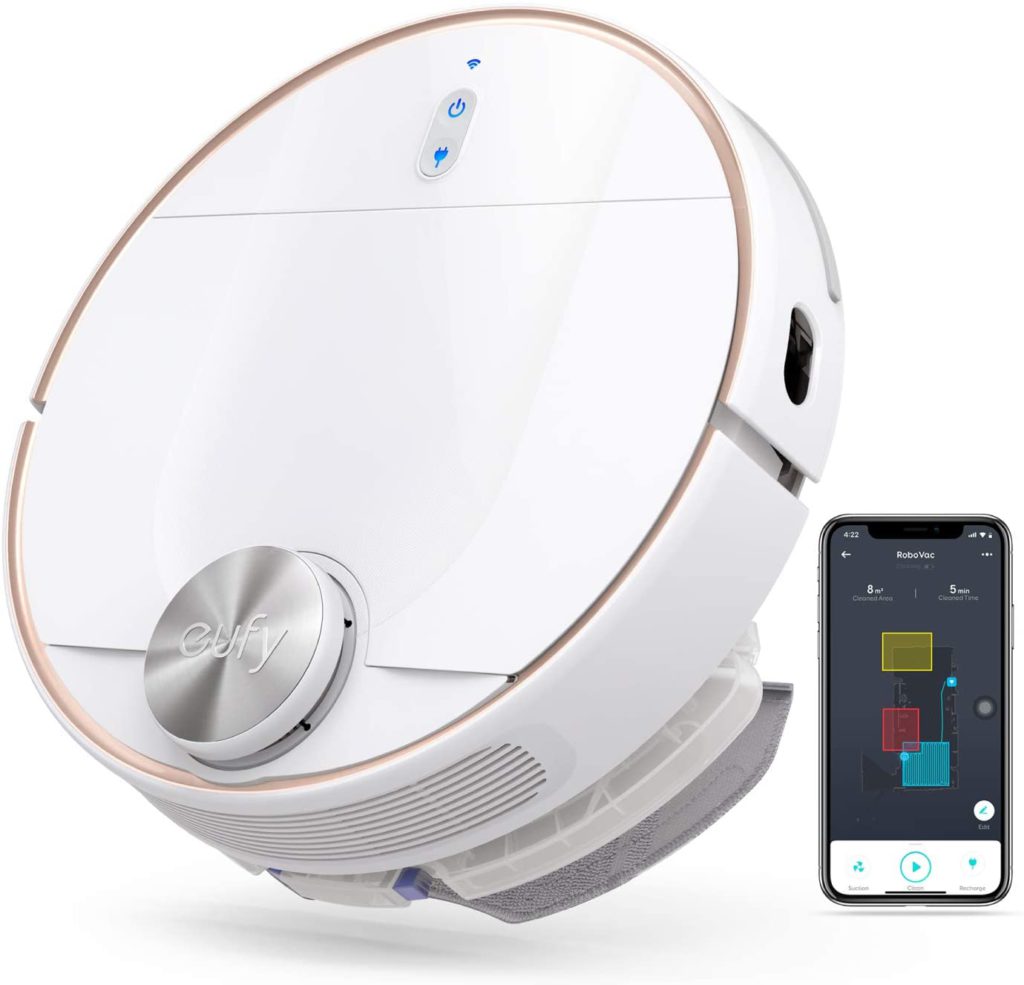 Battery Life
Battery life, battery life; robot vacuum mops are all clearly cordless. They roam around the house sucking up and wiping out dirt, and that would need some power. So, if you have a large home, it will be wise to get a robot mop that has long-lasting battery life. Although many advanced models have a self-charging feature, where the robot goes back to the charging dock when it's running low on power.
Still, if the battery life is short, it'll be exhausting for the robot's machine to recharge itself frequently in the middle of its chores. A good battery span is about 3 hours. You can also find models that last about 40 minutes. If you live in a small space, the latter might be enough. However, still, to get the most of what you paid for, better get a model that offers a long battery life.
Setting Up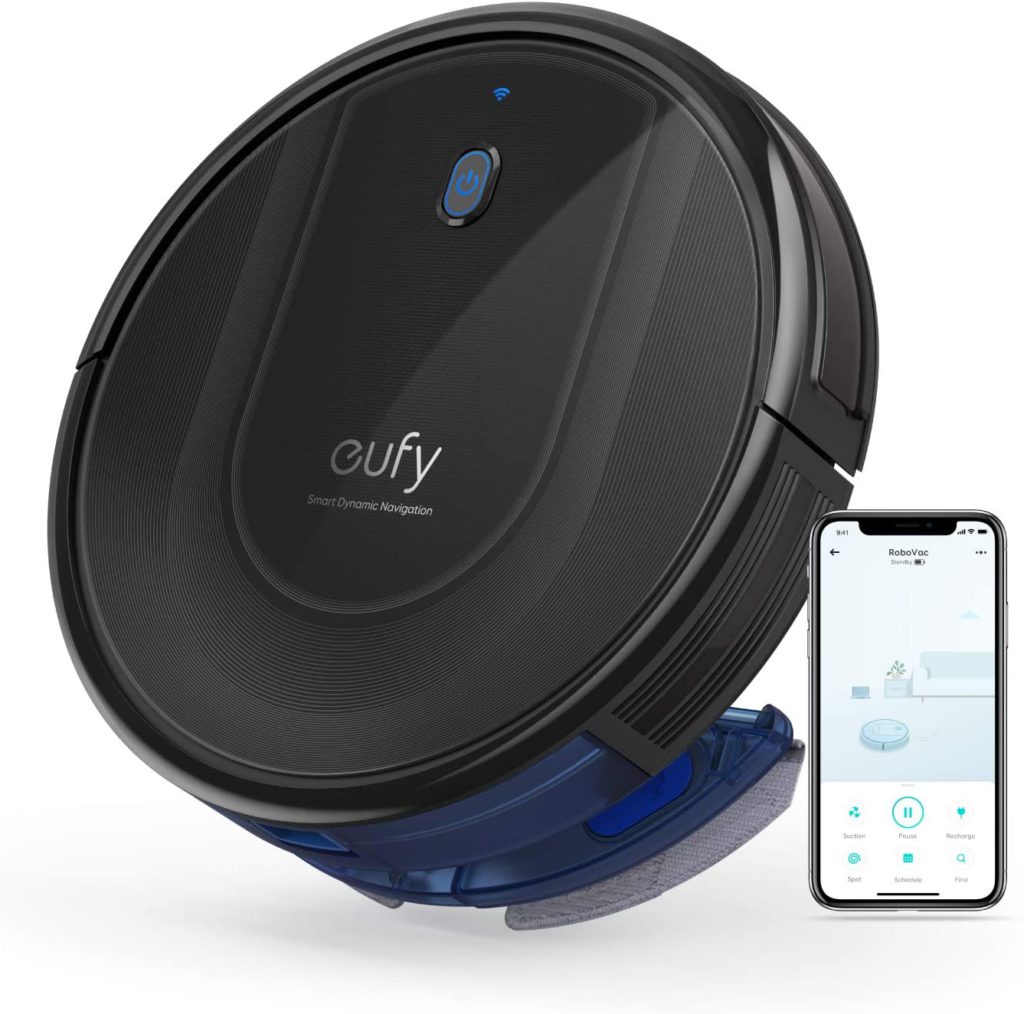 Setting up is different among various types of robot mops. Setting up means, from the moment you get the unit out of the box, recharge it, fill the tank with water, and use the integrated app if it has one until the robot can finally do its cleaning. In some models, setting up is simple.
This goes for the models that don't need or require the use of an integrated app to work. Although, most robot mops give the option of manually starting by pressing buttons, and using the app. With app integration, however, you will have more options for setting up and customization.
For some models, using the robot's application, you can set cleaning time and which areas to work on during that particular schedule. Mapping of the house is also available using the app, as well as setting no-go zones. This feature is useful especially if you have the above floors, and there's a chance the robot could fall from where it cleans. Using this feature, you can also keep your fragile furniture safe.
Recommended for you: iRobot Braava Jet 240 Review | Tiny Yet Terrific Smart Robot Vacuum Mop for your Home
App Integration
As mentioned, some models are application integrated. To use it, you will have to have a smartphone where you will download the app and access it.
Not all apps are the same; some apps are more intuitive and expansive than the others. Good applications, on the other hand, offer options for scheduling cleaning time, you can also turn on and off the robot mop using the app, as well as see its battery percentage. In more advanced models that are installed with a camera, you can access the camera using the app even when you're not at home.
For most models, you can connect to these apps using a WiFi connection. For some, app integration means you can connect the robots to virtual assistant devices like Amazon Alexa and Google Voice Assistant. It's especially useful for busy people, allowing them to control the robot via voice commands.
Convenience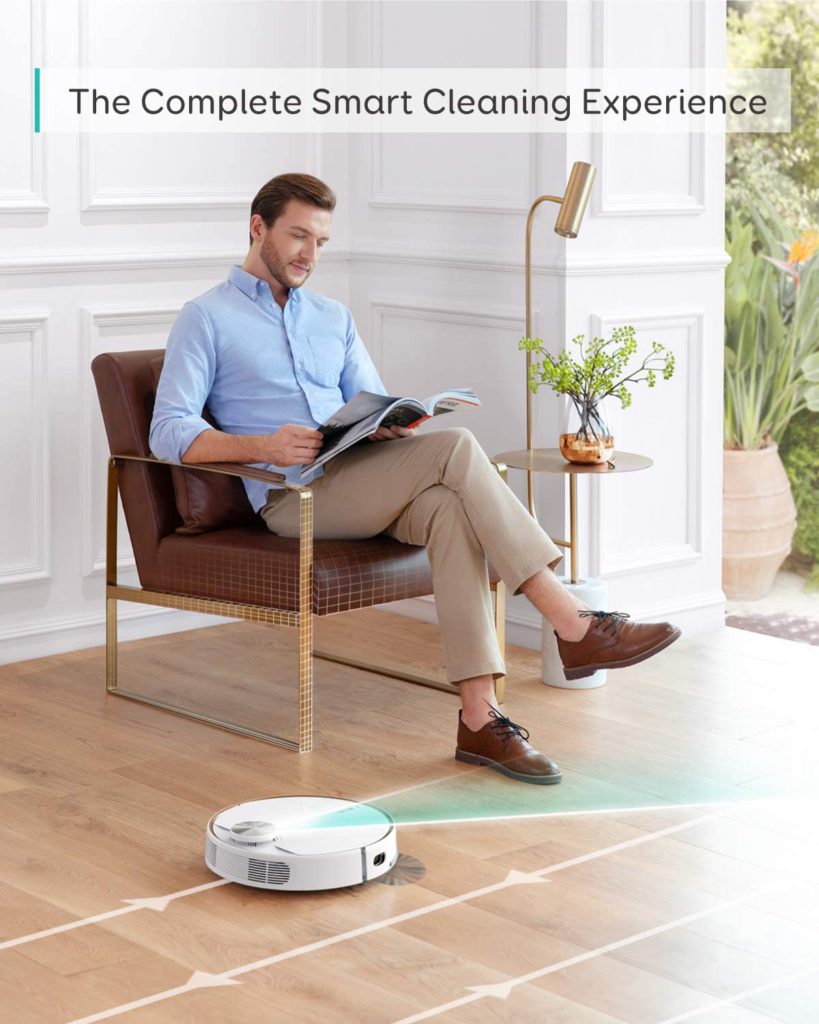 Convenience is the main reason most people have when they decide to get a robot mop. Meaning, it's also one of the top features you should consider when you buy. Convenience means, the robot allows less monitoring when it does its job. Perhaps, an option to schedule cleaning on different spaces is a feature you might to have to reap the benefits of convenience.
The robot you're getting must also have excellent navigation capabilities, so it can manoeuvre well across the room and avoid obstacles. You don't want to always look after the robot every time it gets stuck somewhere, and you need to free it up.
Convenience also means the robot is versatile and efficient on different surface types. Carpet, hard floors, tiles, and so on, you will get the most of what you paid for if the robot can clean efficiently on multi-surface types.
You might also want to get a model that can detect different surface types. For instance, a robot mop that can differentiate bare floors from carpets. This way, it won't spray water on surfaces like carpet, and it will be able to avoid such areas when cleaning in mop mode.
Recommended for you: iRobot Braava M6 Review | High-Tech Vacuum Mop to Keep Your Floors Clean
Speed
The speed of the robot vacuum mop is also a feature to check when getting a model. Not all robots complete their chores in the same period. Some models clean up faster than the other. Not that it's a crucial factor to consider, but it's better to get a robot that completes a task fast.
You don't want the robot to be cleaning the entire time, as it won't only be straining for the robot's machine, having the robot roaming around with its noise and your chance of tripping on it can be quite disturbing.
Conclusion
We hope you learned some valuable information about how to get the best robot vacuum mop. Just keep these notes in mind when getting a product, and you will get the right robot for your needs. Better to always check the consumer's feedback about the model you're getting.
This is the easiest and most accurate way to know the product before you purchase it. You can also read some reviews about the robot mop, so you can know the features it offers and it lacks.
Getting the perfect model for your needs depends on your purpose of buying, the size of your home, your lifestyle, and your budget. These are just a few main factors where you can base your standards when getting a robot vacuum cleaner. Robot vacuum mops are not cheap, so take your time, and learn about the product first before getting it.
If you think we offered valuable information about robot vacuum mops, please let us know in the comment section below! We love to hear from you!