Affiliate Disclosure: I am grateful to be of service and to bring you content free of charge. In order to do this, please note that when you click links and purchase items, in most cases I receive referral commissions. Eventually, I may earn enough to buy a beer or two 🙂
Robot Vacuum Buying Guide- Find Everything Right Here!
The market is saturated with plenty of cleaning bots and it's becoming difficult to decide which is the best robot vacuum to buy in 2021. Thankfully we can help you with that. The flip side is that there has never been a better time to get an autonomous cleaner- there's a gadget for every budget and requirement.
With so many features and options on offer, it's easy to see why potential buyers can find it daunting to find what's right for them. Robot vacuums are slowly taking over the world!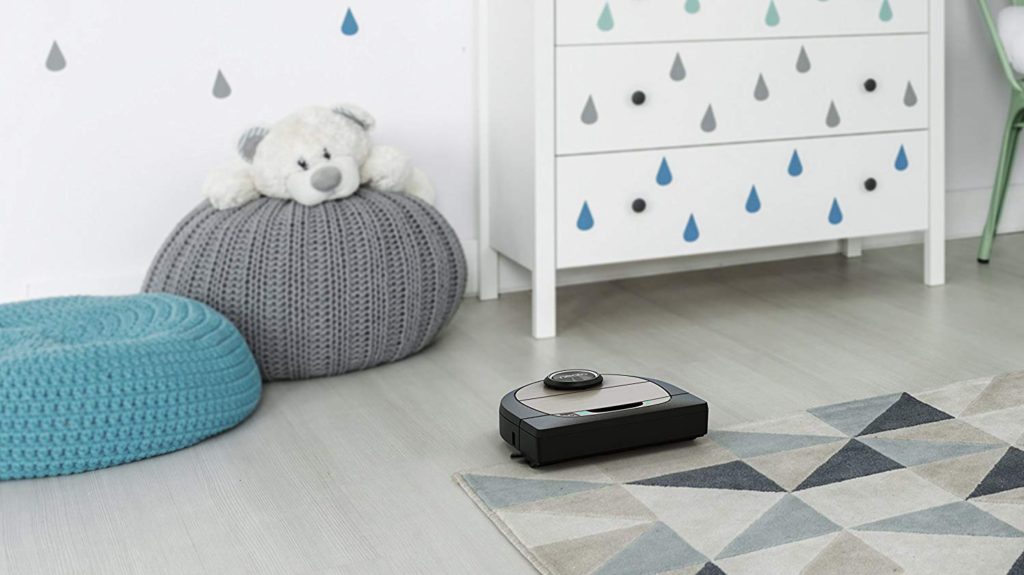 To add to this, weighing up the differences in functionality, performance and cost is very time-consuming, therefore, by the time you've chosen the right model it might already be outdated.
Looking for the best robotic vacuum cleaner doesn't need to be this painful. Our User guide will take you through everything you need to know and help you find what works best for your home and lifestyle.
Affordable Robot Vacuums
A lower cost robotic vacuum can clean your home to a satisfactory standard, however, you might need to compromise on premium features and conveniences. I've put together the top affordable robot vacuums available today:
iLife A8 Robot Vacuum Cleaner
iLife A8 Summary
The A8 is a fancy little robot with a comprehensive spec that comes at an affordable budget. It's slightly more expensive than the V3s but there are a number of reasons why the extra cost is justified.
For starters, iLife robots provide incredible value given their great range of features, but that's not to say you are made to compromise on quality or performance. The A8 unit looks the part and is made with darkened glass. The minimalist design provides a sole button to operate it.
The A8 is equipped with the latest guidance technology and an improved algorithm over older models. It houses a set of convenient functions like automatic charging and clever sensors to keep it from falling down stairs or bumping into objects, it comes with voice assistance too.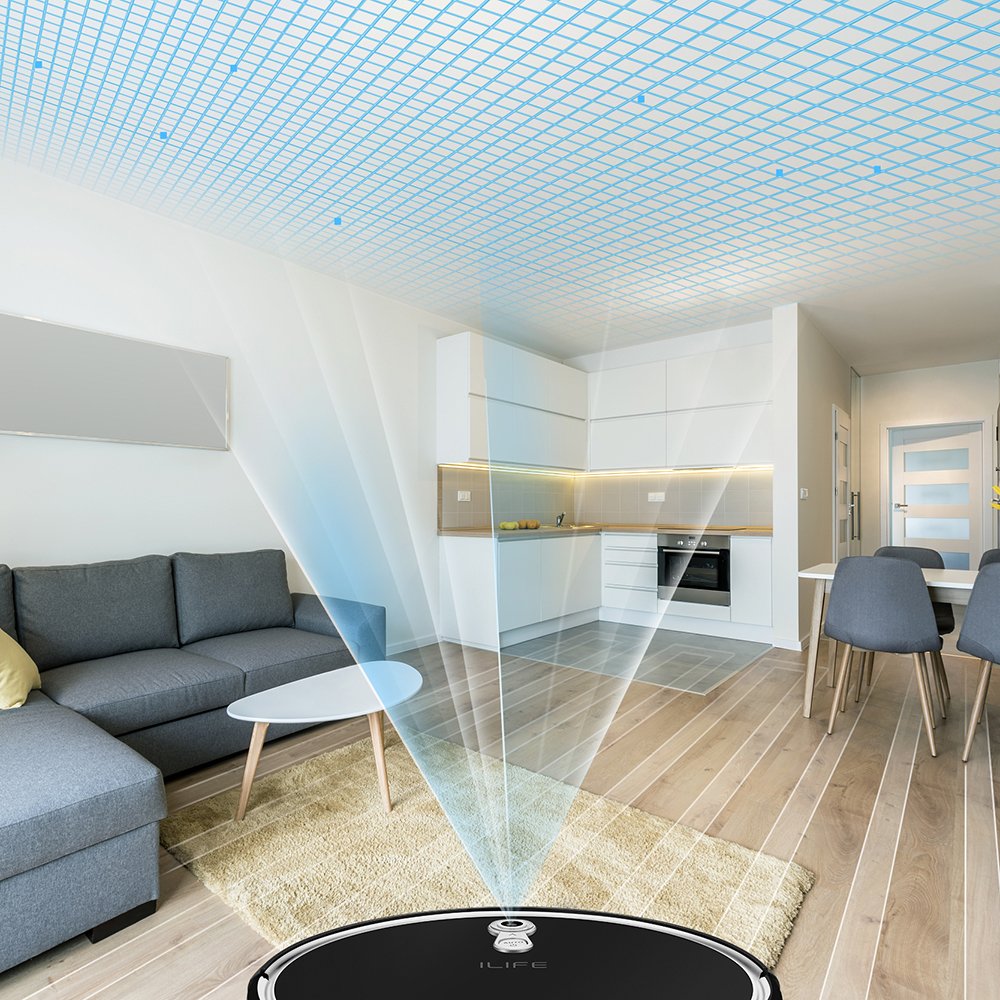 This bot comes with a fairly slim profile and as a result, it can travel underneath couches and furniture. The robust wheels are named RoadRover and they ensure that the robot does not get trapped when it traverses rugs and carpets.
It delivers a decent clean throughout the room, however, you will still need to have your full sized vacuum on standby to manually top up the vacuuming occasionally.
This model runs at a lower noise level than most of the robots on our shortlist. Don't underestimate how useful this feature is, especially when the robot is cleaning whilst you're watching a movie, reading a book or working from home.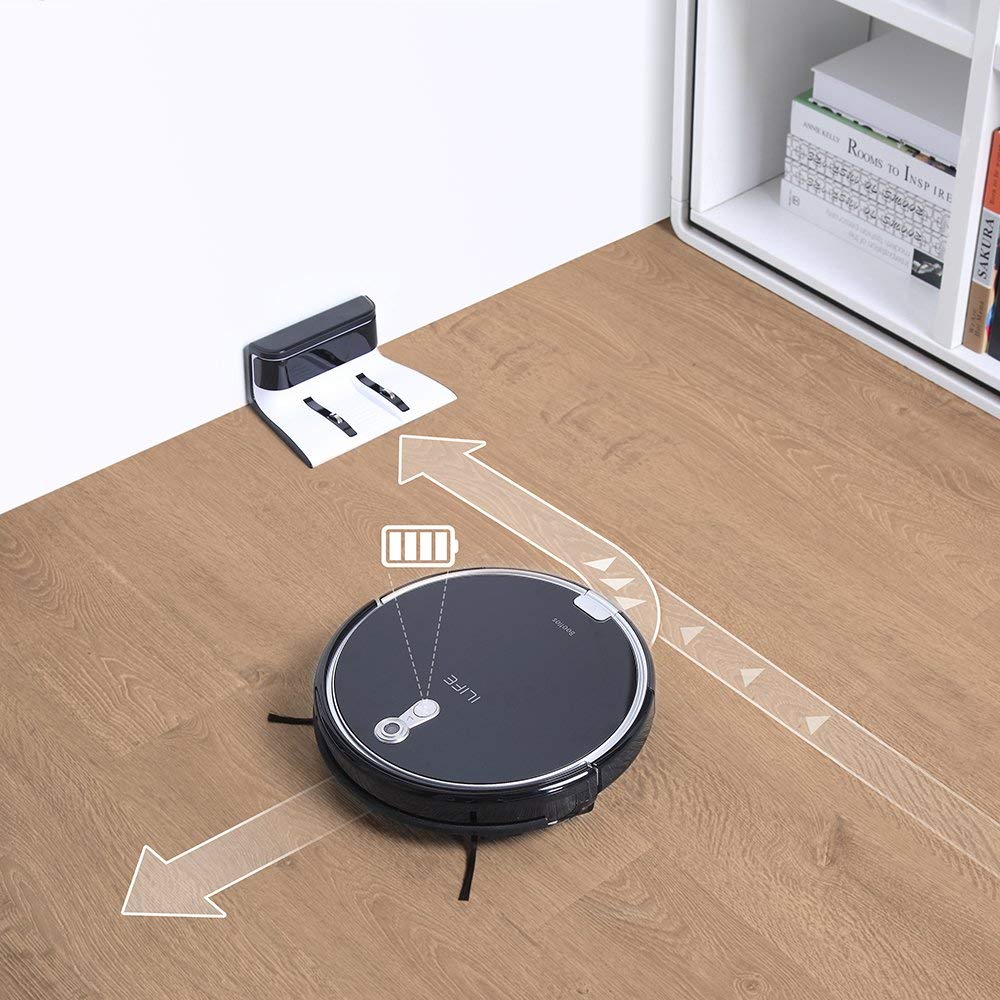 iLife A8 Verdict
The A8 is a budget-friendly robot vacuum with a long set of features that are usually found on premium models and for this reason, it's a highly favored choice in many households.
There have been some instances where owners have experienced performance issues, however, getting in touch with the support folks at iLife was hassle-free and the team happily solved their problems.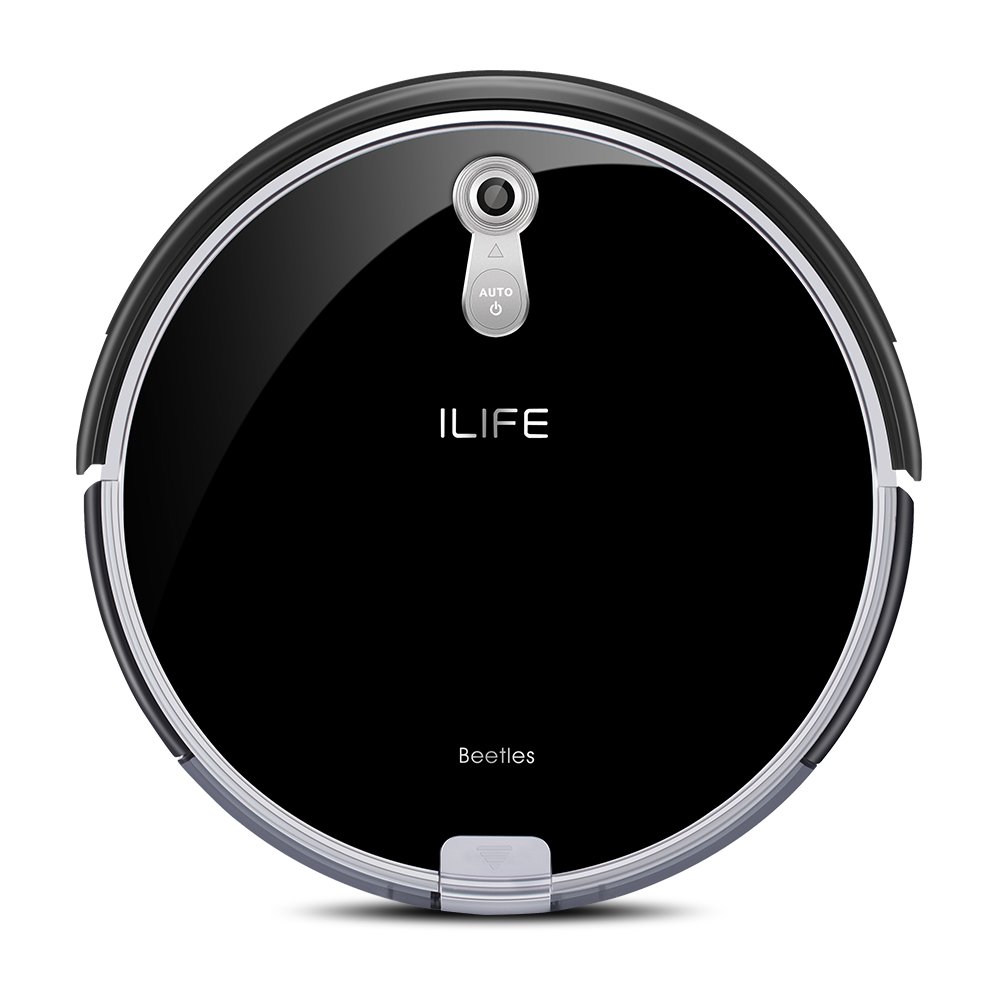 Where can I buy the iLife A8 Robotic Vacuum Cleaner?
Ecovacs Deebot N79S Robot Vacuum
Ecovacs Deebot N79S Summary
The Ecovacs Deebot N79S offers amazing value and a bunch of nifty features. It's easy to see why this model is extremely popular. Similar to the iLife A8 you get a lot for your money and come to appreciate just how much a robot can get done whilst you get on with other things.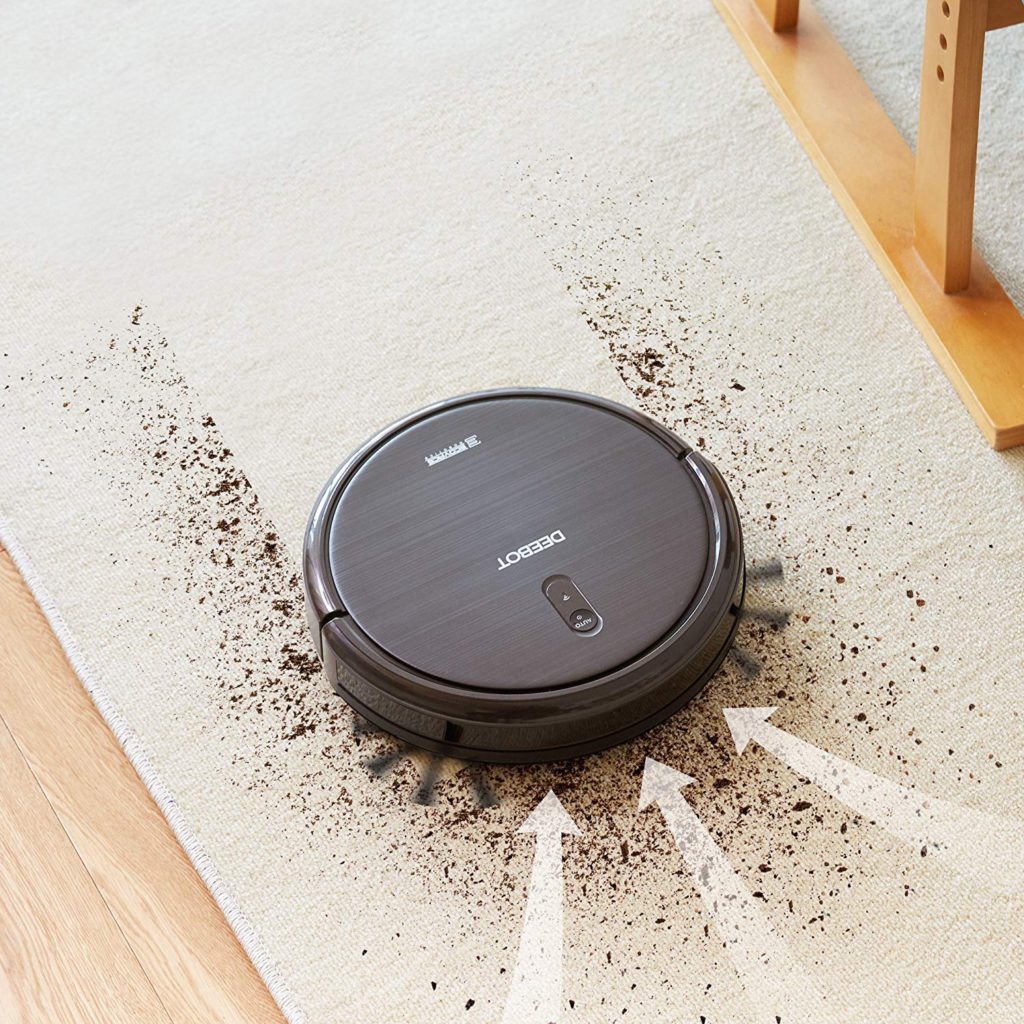 Ecovacs are famed for their growing range of 2-in-1 robots that combine vacuuming and floor mopping, however, the Deebot N79s is a unit that is built solely for vacuuming and it carries out this task remarkably.
The unit delivers a decent standard of cleaning and diligently carries out its chores without distracting daily life. The machine operates quietly, therefore, there's no need to wait until you're away from the house before it can run its cycle.
The Deebot N79S is a bit bigger than the iLife A8, however, it will have no issues getting in the gaps underneath the furniture to clean neglected hard-to-reach areas. It might need a bit of babysitting as it occasionally gets stuck.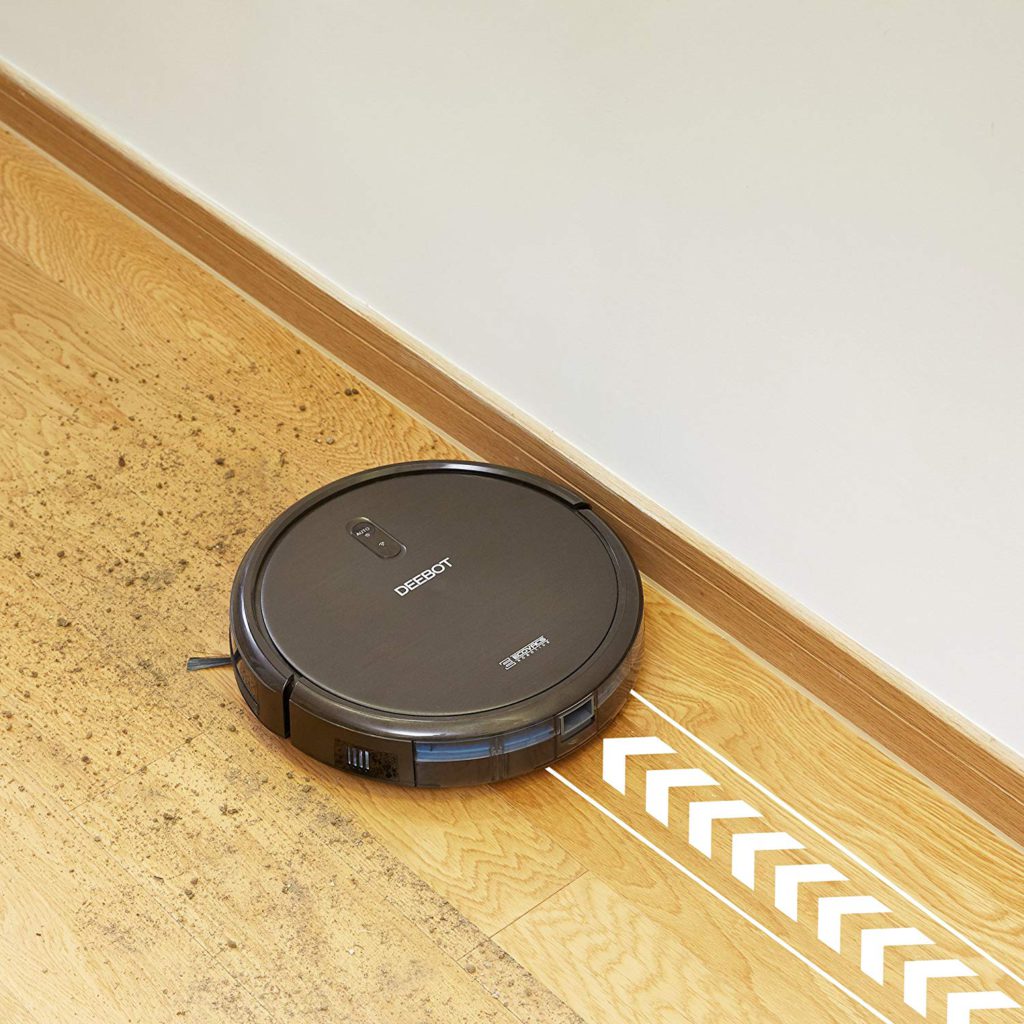 Deebot machines can be controlled with the mobile app which doesn't disappoint at delivering convenience and greater control over the N79s. It's amazing to see such functionality provided at this price level.
As if that wasn't enough, you also get to link your device with Google Home and Alexa devices to control it with voice prompts when your feeling too lazy to manually switch on the robot.
There are a variety of cleaning sequences for standard or focused vacuuming whenever the robot needs to tackle demanding sections of dirt.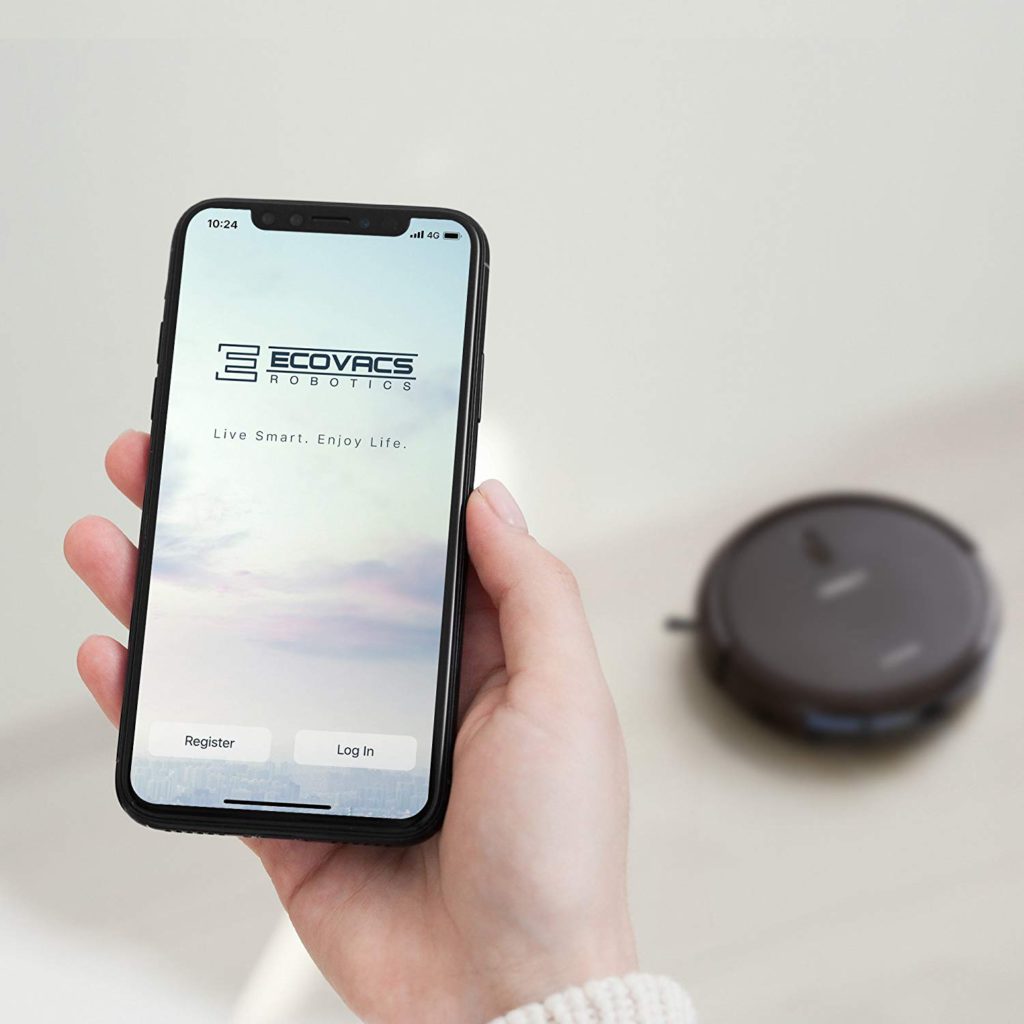 Ecovacs Deebot N79S Verdict
The Deebot N79S has a few setbacks, for instance, the mobile app could be improved if it could set up virtual barriers for the robot to avoid areas that are out of bounds, similar to what alternative brands provide, however, its a compromise that can be overlooked at this price point. We would also like to see useful alerts delivered to the app such as when the bin needs emptying.
Some users have experienced problems with the robot losing its connection with the Ecovacs app, however, this was easily rectified by rebooting the machine or reloading the app.
As you can see, these issues are very minor and should not dissuade you from turning down the N79S. It offers a rich set of features and is one of the best budget-friendly cleaning bots we've found.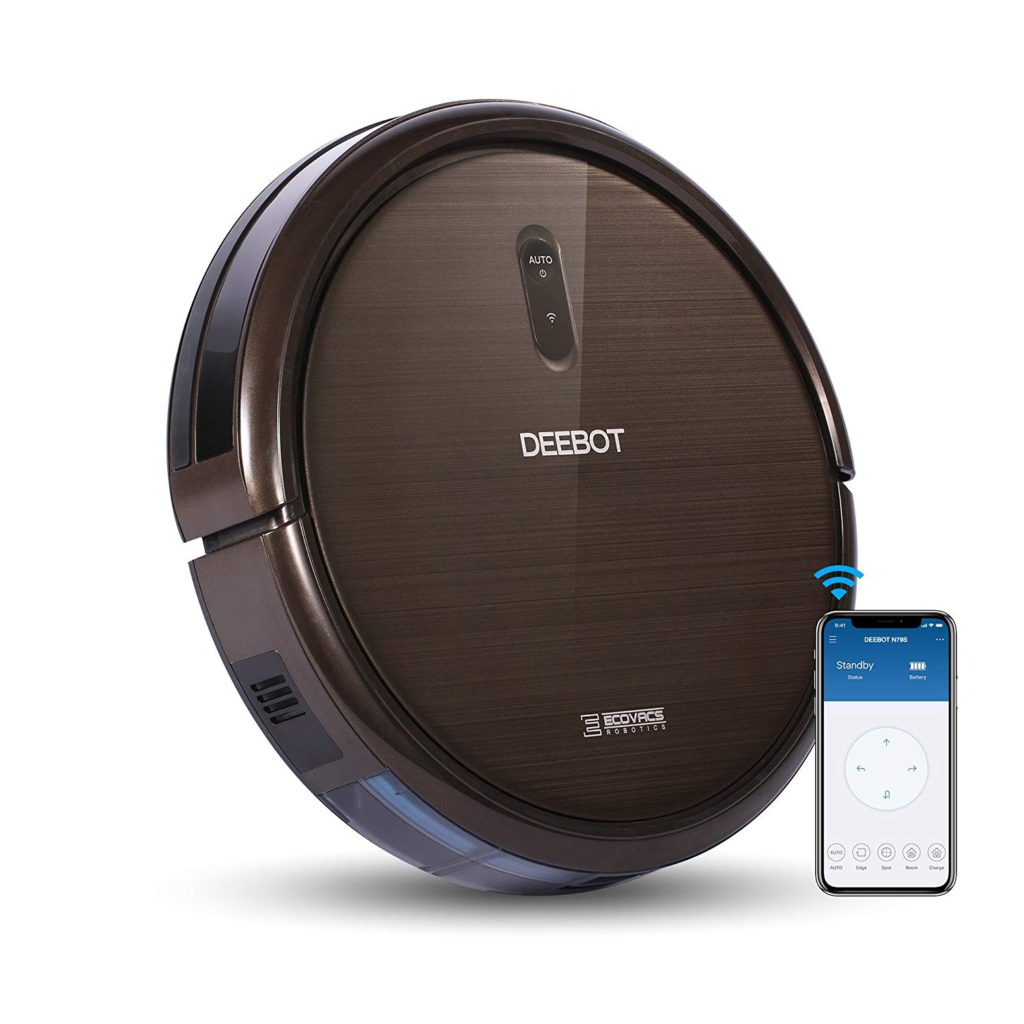 Overall, the Ecovacs Deebot N79S is a highy-favored autonomous cleaner suitable for most homes. It won't put a dent to your bank account balance but instead will keep your home conveniently immaculate.
Where can I buy the Ecovacs Deebot N79S Vacuum Cleaner?
Mid-range Robot Vacuums
If you're willing to invest a bit more money towards your beloved robot vacuum, we've got a list of top picks that offer more and clean better.
Eufy Robovac 11S Robot Vacuum
Eufy Robovac 11S Summary
If your budget permits you to look beyond the iLife A8 or Deebot N79S you should consider the Eufy Robovac 11S. It's an option that will provide you with added value and cleaning performance.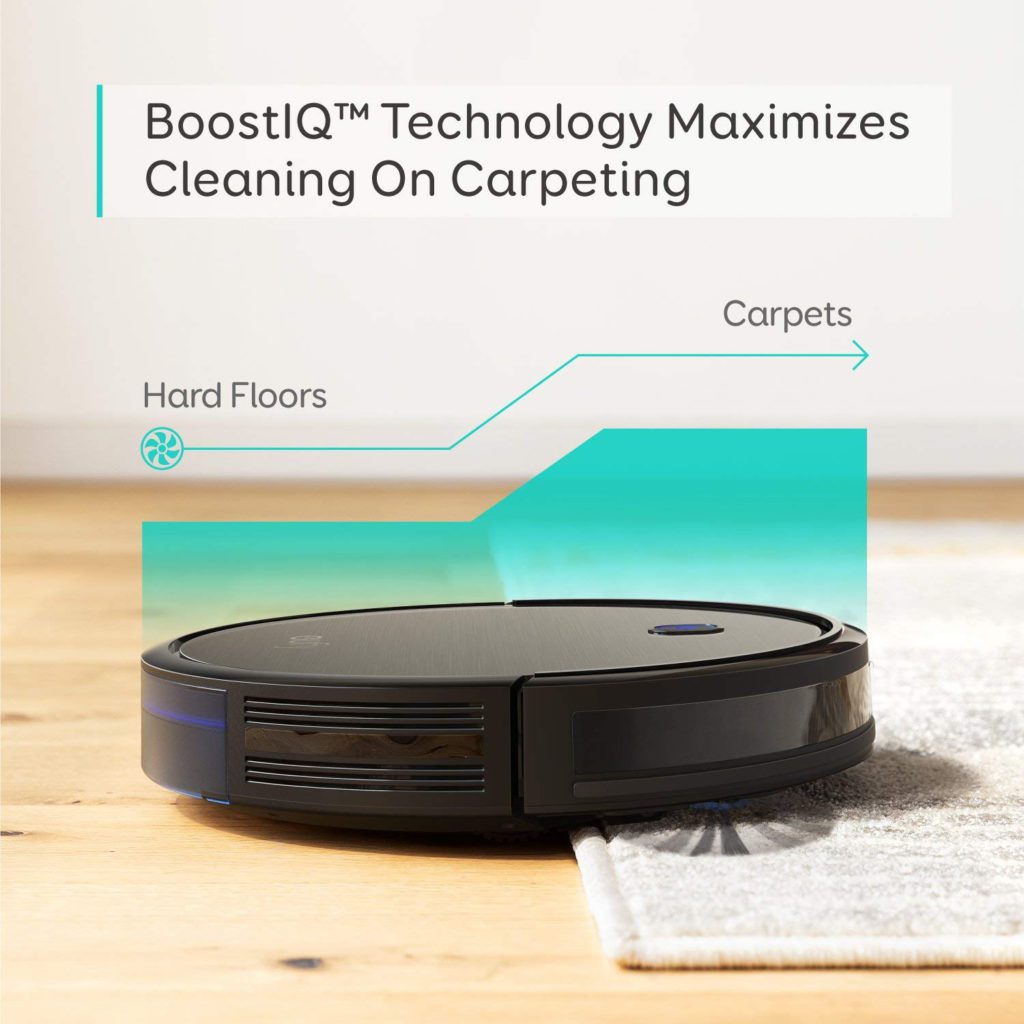 In terms of the robot's design, the Eufy 11S has a minimalist look very similar to iLife A8. It comes with a brushed black glass top and a remote that offers all the controls you'd expect to find including a scheduling assistant and the option to change cleaning modes.
The robot doesn't come with advanced route navigation and the scheduling assistant could be improved. The Eufy 11S makes up for this with its cleaning performance, when faced with a difficult area to vacuum the unit will automatically switch to "Boost IQ" to ramp up its suction power for sections such as rugs or carpets.
Whilst cleaning, the robot's operating noise is impressively quiet and it has a shorter profile to enable it to venture beneath furniture and couches.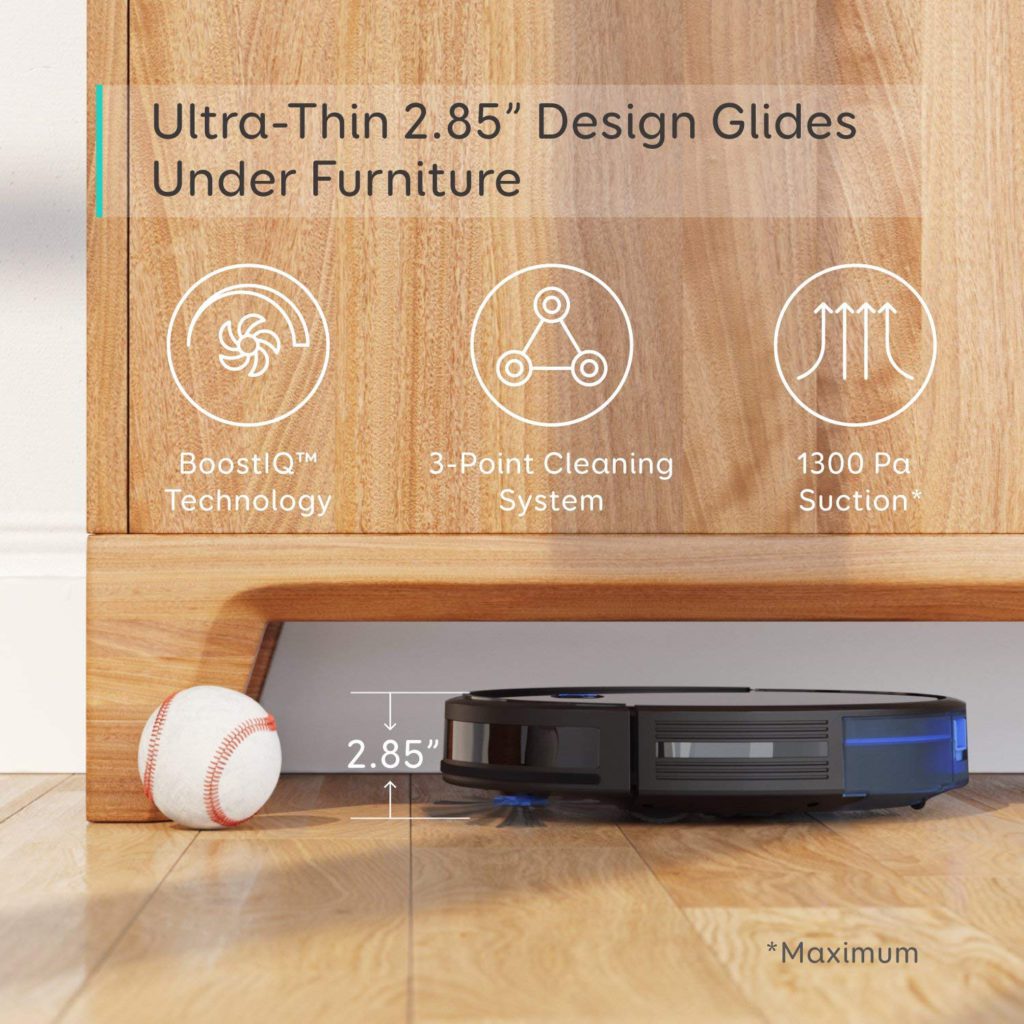 Eufy 11S Verdict
The Eufy 11S is a robot that focuses on performance rather than sophisticated features. It comes highly recommended for the longer running times and suction performance that matches or exceeds costlier premium units.
The setbacks of the 11S are more to do with the scarcity of advanced features and average performance at cleaning corners.
Some users, prefer a robot that is easier to operate without confusing sophisticated features. The Eufy 11s ticks the box and all you need to do is press a single button for the machine to thoroughly vacuum your home.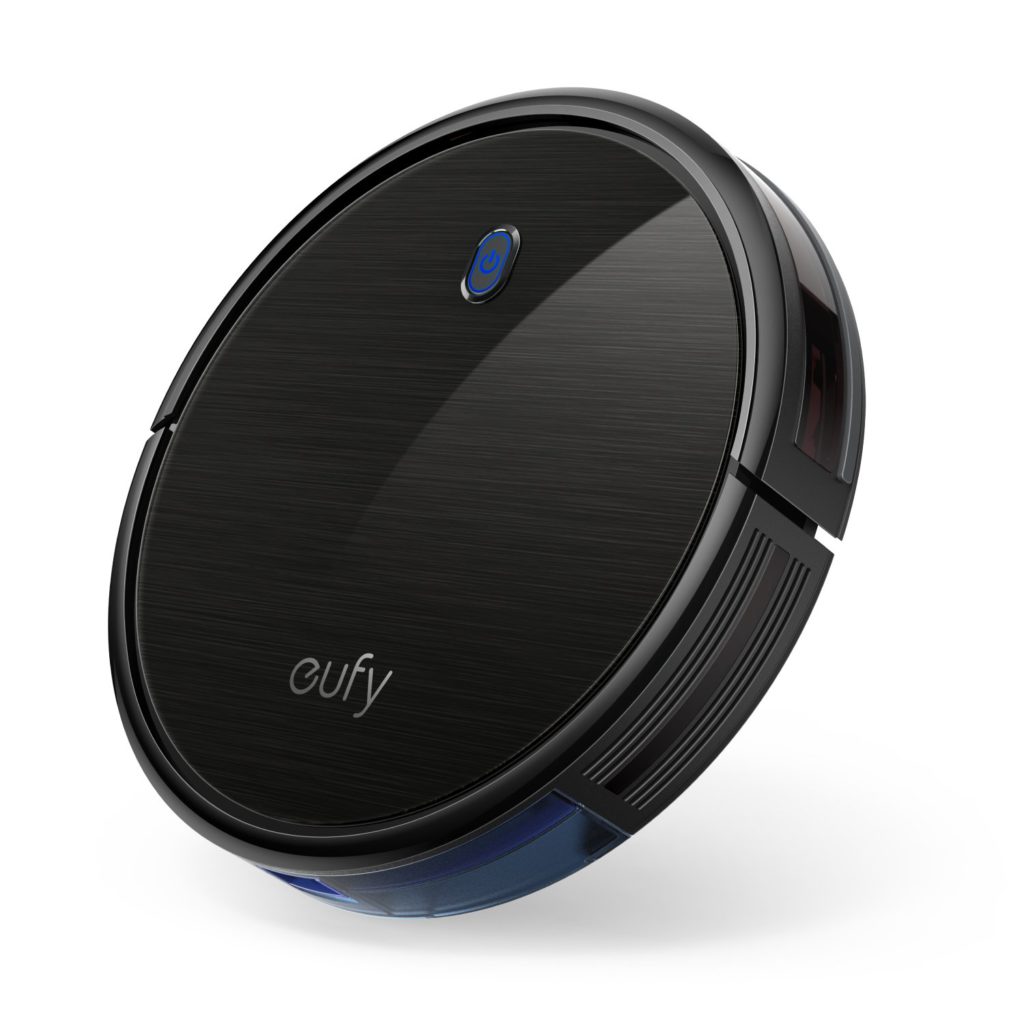 Where can I buy the Eufy Robovac 11S Robot Vacuum Cleaner?
bObsweep PetHair Plus
bObsweep PetHair Plus Summary
The bObsweep PetHair Plus is a robot vacuum that comes with its own personality. For starters, the robot's name is bOb and once you've got him to clean a few times, he'll become a welcomed part of the family.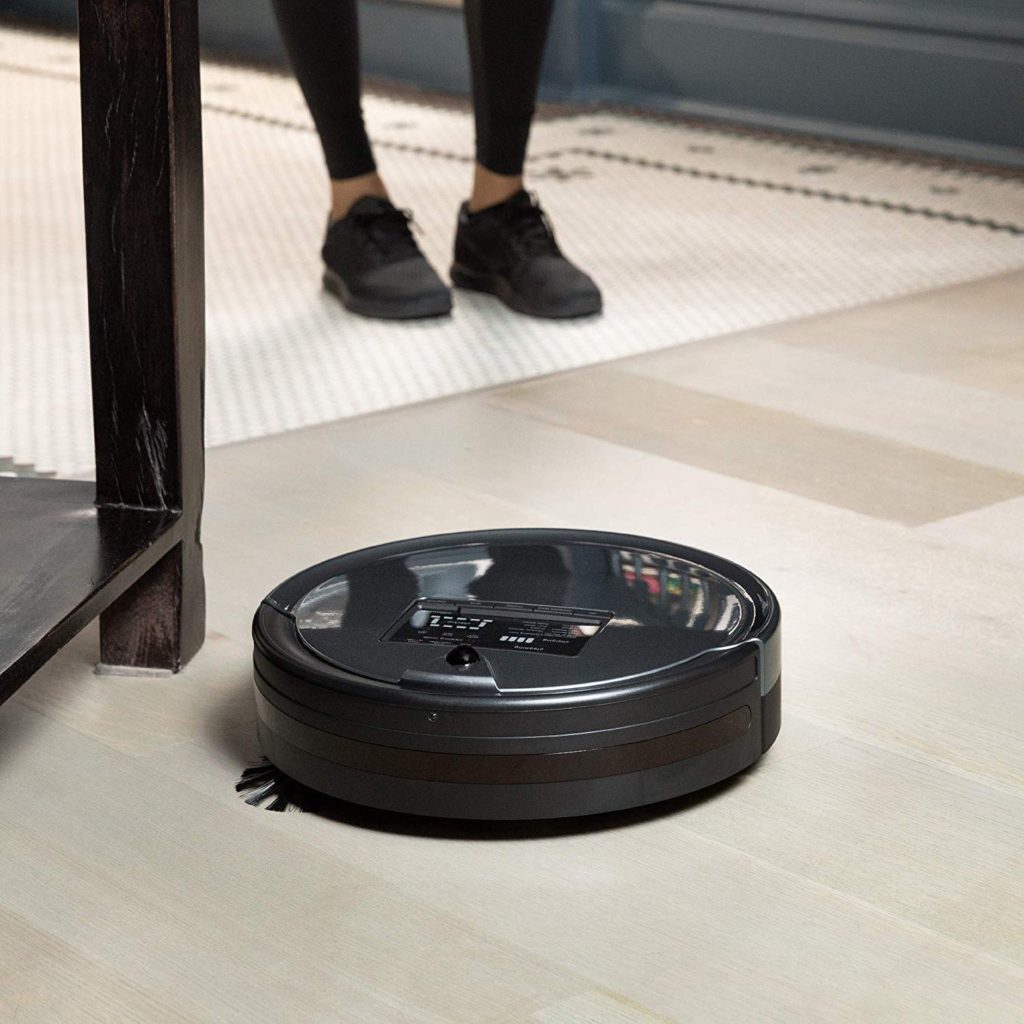 The bObsweep PetHair Plus comes in a range of different colours, an option that isn't usually available when looking at various robot vacuums- this is a nice touch for users who want a robot that matches with an existing colour palette.
bOb is equipped with a selection of user-friendly features and handy accessories, for example, a mopping accessory for hard floors, a unique Ultraviolet lamp that disinfects surfaces during vacuuming, a standalone accessory to create virtual walls and useful remote control.
This unit cleans to an exceptional standard and excels at removing dirt from corners. You will also find a sizeable collection bin which packs in more dirt than rival robots.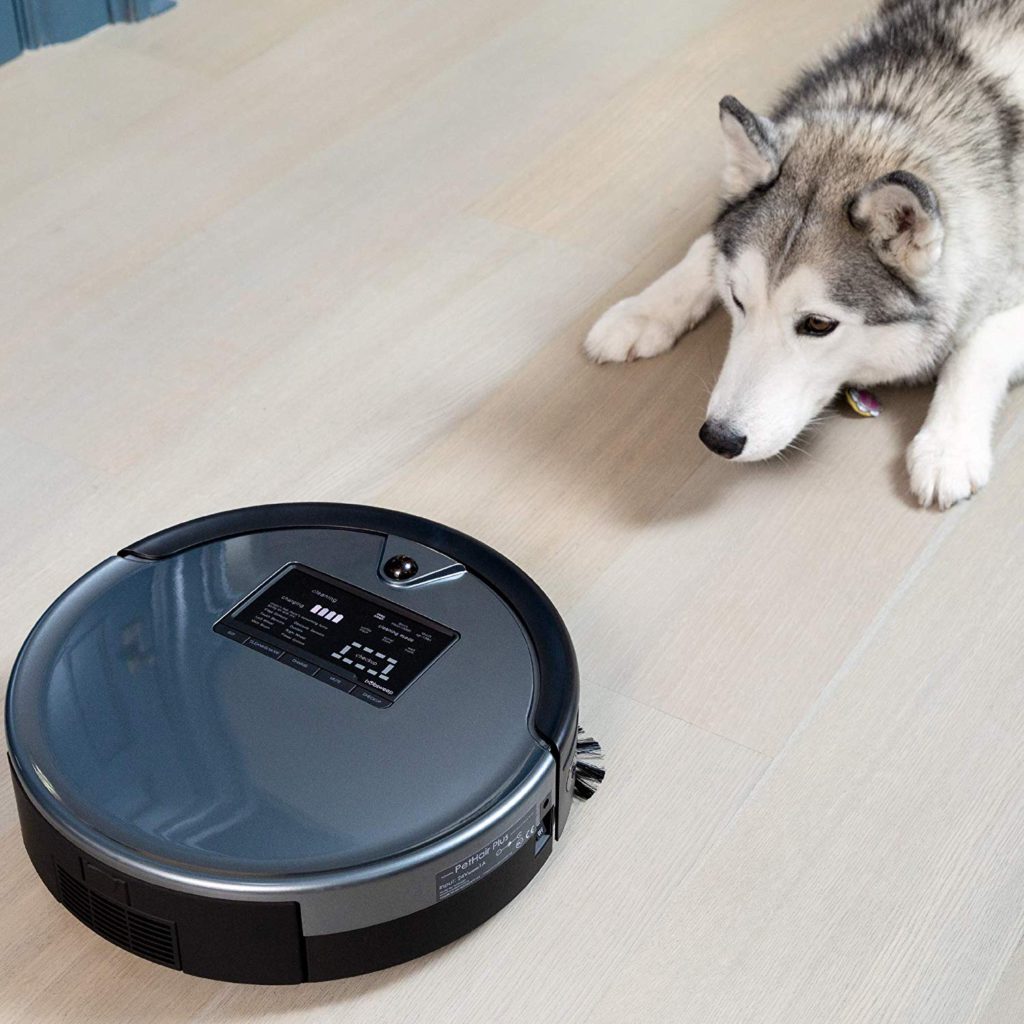 bOb comes with an alert system, found on the top cover, to warn you if he gets stuck somewhere or to alert you of any other issues it might encounter. Either way, you'll know what exactly is wrong with bOb.
bObsweep PetHair Plus Verdict
The bObsweep PetHair Plus robot is packed with a tonne of features, maybe a bit too many for someone that's looking for a simple autonomous cleaner. The functionality is overwhelming and in some cases doesn't add much value, for example, setting up bOb for first-time use can take more than half an hour compared to other robots that take just 5-10 minutes to set up.
On the upside, the bObsweep PetHair Plus vacuums remarkably well for a machine of its size and it provides all of the features you could possibly require from a robot vacuum. If you've got the patience to learn his functions then bOb is a great addition to your household cleaning appliances.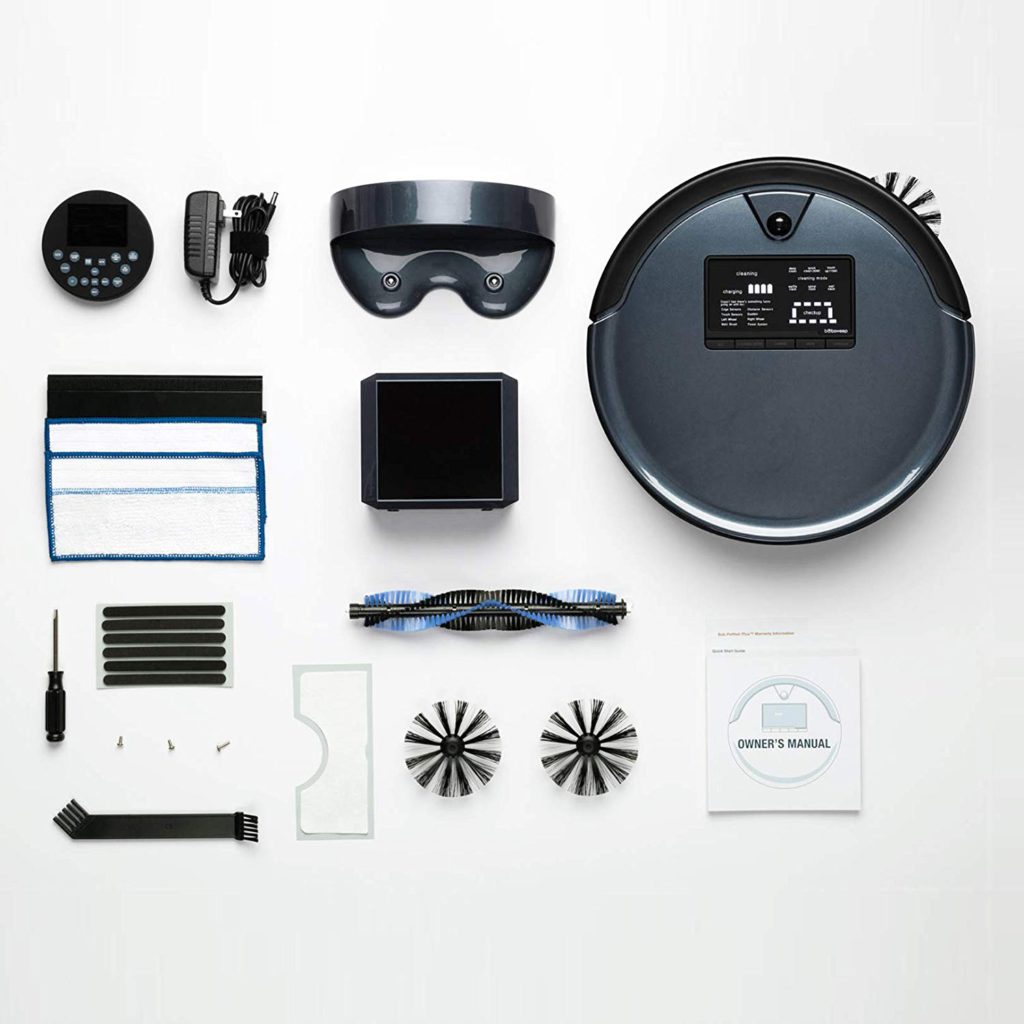 Where can I buy the bObsweep PetHair Plus Robot Vacuum Cleaner?
Premium Robot Vacuums
If you're looking for the crème de la crème of robot vacuums, here is a selection of our top picks available to buy today:
iRobot Roomba 960 Robot Vacuum
iRobot Roomba 960 Summary
iRobot's Roomba range is regarded to be among the highest-rated autonomous vacuums on the market, therefore, our review wouldn't be thorough enough if it didn't include a Roomba option.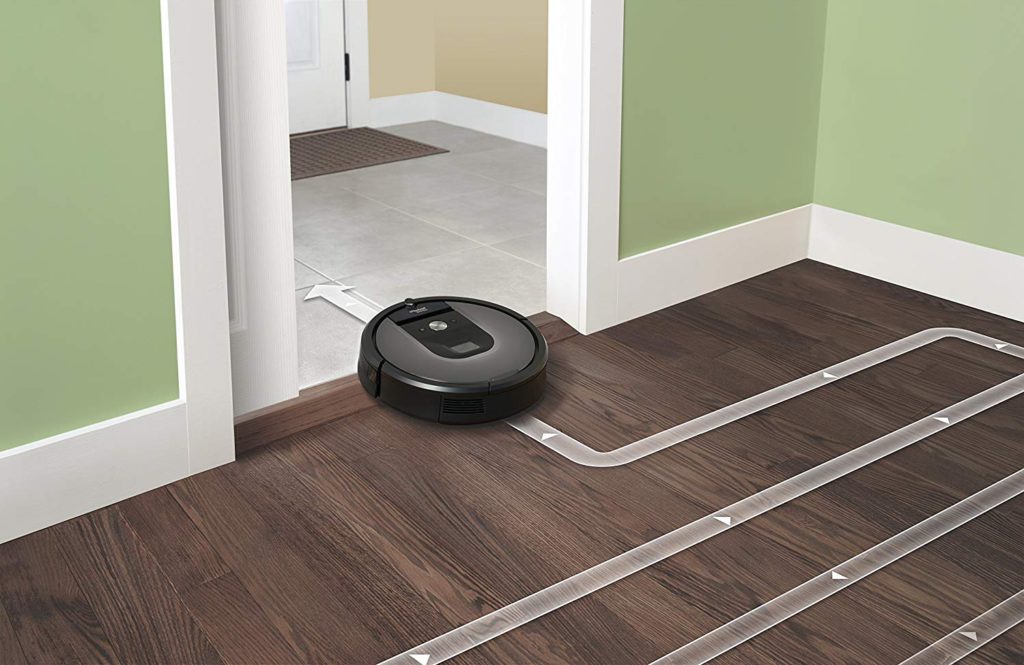 The iRobot brand comes with the assurance of high quality, however, you should expect to pay a bit more for a Roomba model over alternative brands. The Roomba 960 lives up to the performance that we've come to expect from iRobot but it's a costlier option.
The 960 robot includes an additional air filter, side brush as well as a separate accessory to create virtual boundaries. What I like about this model is the easy installation which takes a few minutes for your robot to be up and running.
The robot can be linked to the iRobot app and your home's Wi-Fi network, then all you need to do is top up the battery. From there you have full control of the Roomba machine using the mobile app from anywhere.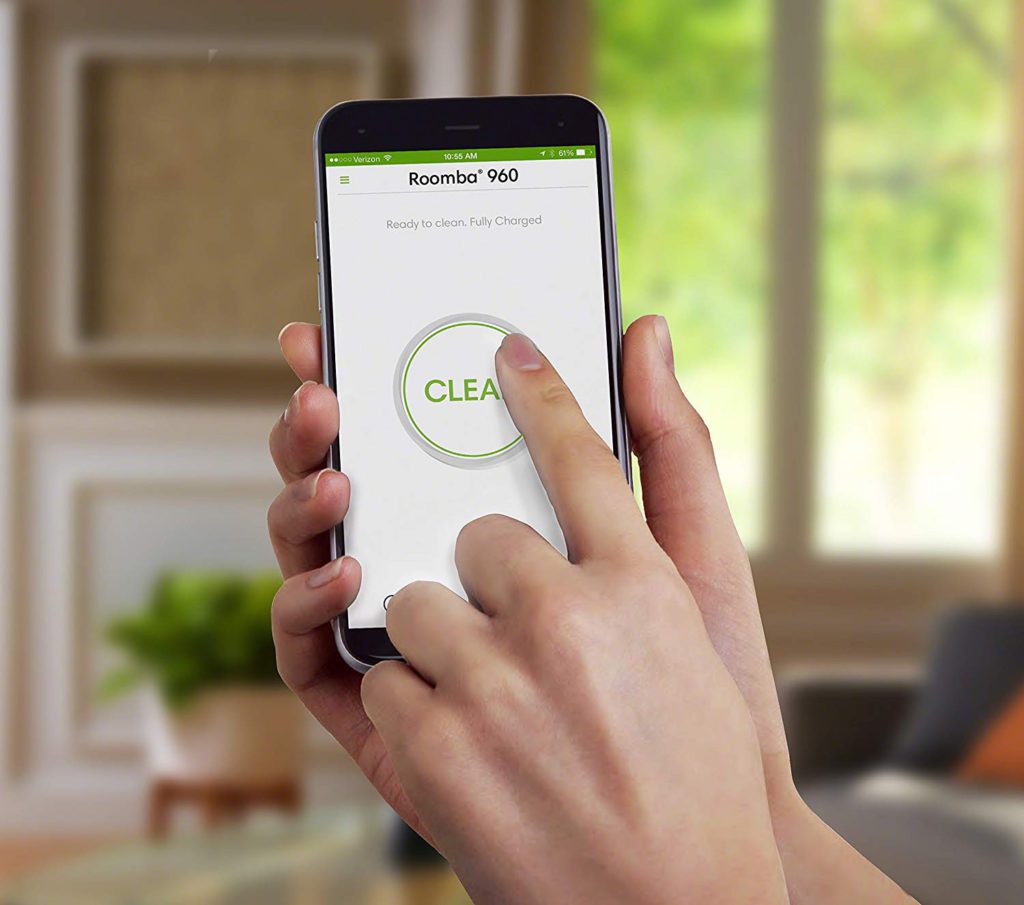 The unit has a predictable design, which isn't very exciting but given the choice, I'd always choose high performance over good looks. The iRobot 960 vacuums outstandingly and lives up to the uncompromising cleaning expected from the range. Owners will be pleased with the great results delivered by the Roomba cleaner which runs quietly and copes well with navigating around obstacles.
Using the app, you can simply press the "clean" option and the robot will come to life and start vacuuming without hesitation. The gadget maps out the best routes using smart navigation sensors and ensures that it efficiently covers all four corners of the room without missing out any areas.
The app also gives the choice to specify stubborn areas that you want the gadget to clean more than once. When a cycle is complete, the Roomba provides a summary of the sections that were cleaned with an illustration of your home's layout displaying what was and wasn't vacuumed.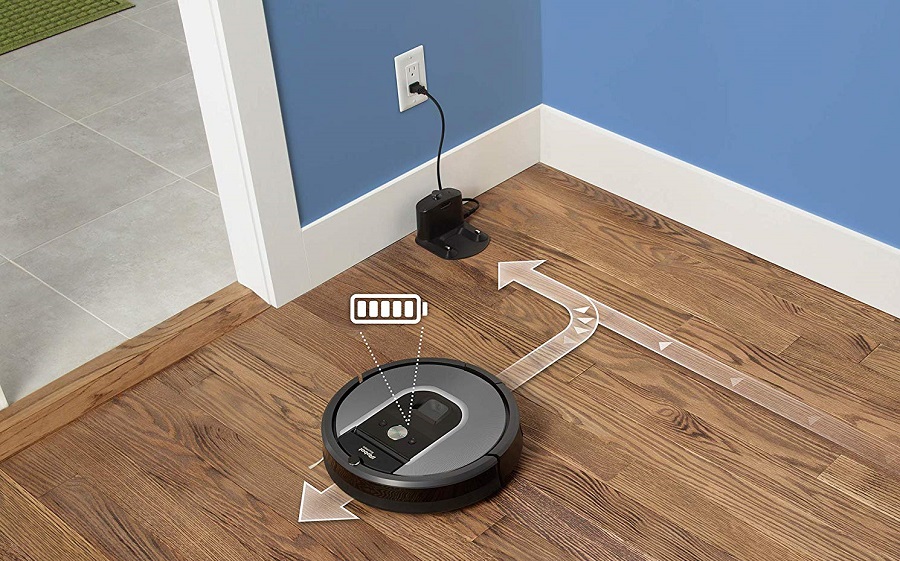 The Roomba is supplied with an accessory to create virtual barriers, therefore, stopping the machine from venturing into rooms or areas that you don't want it to go. For added control over the robot, it can be connected to Amazon Alexa devices and Google Home to operate the gadget with voice prompts.
Roomba 960 Verdict
The Roomba 960 is an exceptional autonomous vacuum cleaner. It costs more than rival units, however, they are costlier units in the Roomba range. Overall, the 960 is a great option for potential buyers looking for a high-end robot vacuum that provides the best value from the Roomba line.
This model comes with virtually no downsides except for the higher cost and periodic maintenance such as additional brushes and filters but that's to be expected with any robot vacuum.
The Roomba 960 is a worthy investment that keeps your flooring immaculately clean on a daily basis whilst giving you full visibility of performance stats and control of the unit from anywhere outside the confines of your home.
Where can I buy the iRobot Roomba 960 Robot Vacuum Cleaner?
Neato Robotics D7 Robot Vacuum
Neato Robotics D7 Summary
The next recommended robot is the Neato Robotics D7 vacuum which is in the same price range as the Roomba 960. This model provides much of the similarities and functionality found on the Roomba 960 and a few more features that exceed its rivals.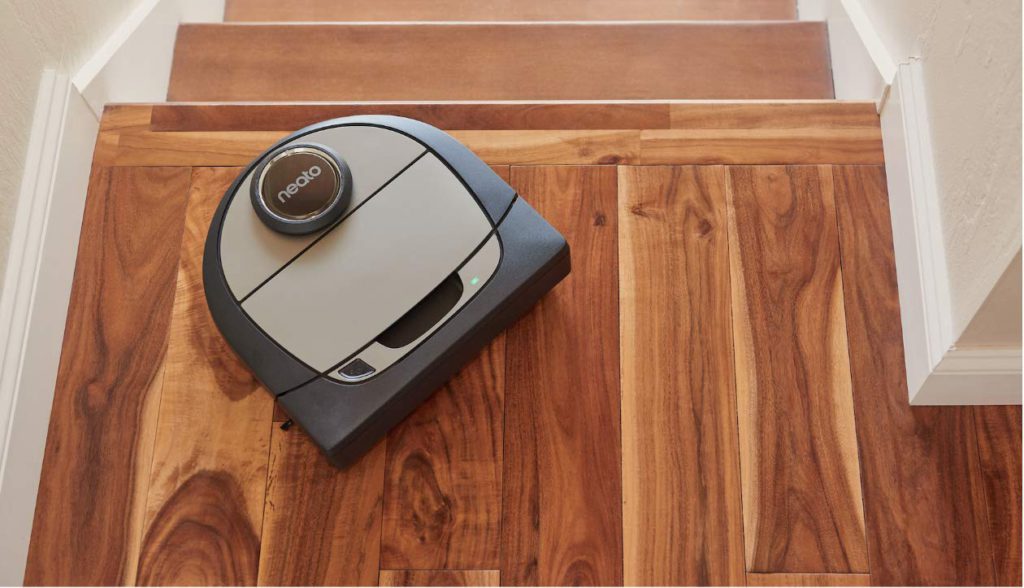 To begin with, The D7 provides the longest run times than any of the robots on our list, with a battery life that last for at least 2 hours and averages around 2 hours 10 minutes. This level of longevity makes the Neato D7 an ideal robot to vacuum larger homes and bigger spaces.
The unique 'D' shaped design improves the robot's abilities to pick up dirt from small spaces and corners. The Neato D7 has a taller profile than its rivals and as a result, it could struggle to travel into smaller gaps beneath furniture and couches.
Similar to its siblings, this Neato robot comes with an advanced room mapping system and an optimised cleaning pattern to help the robot vacuum quicker and not miss out any areas.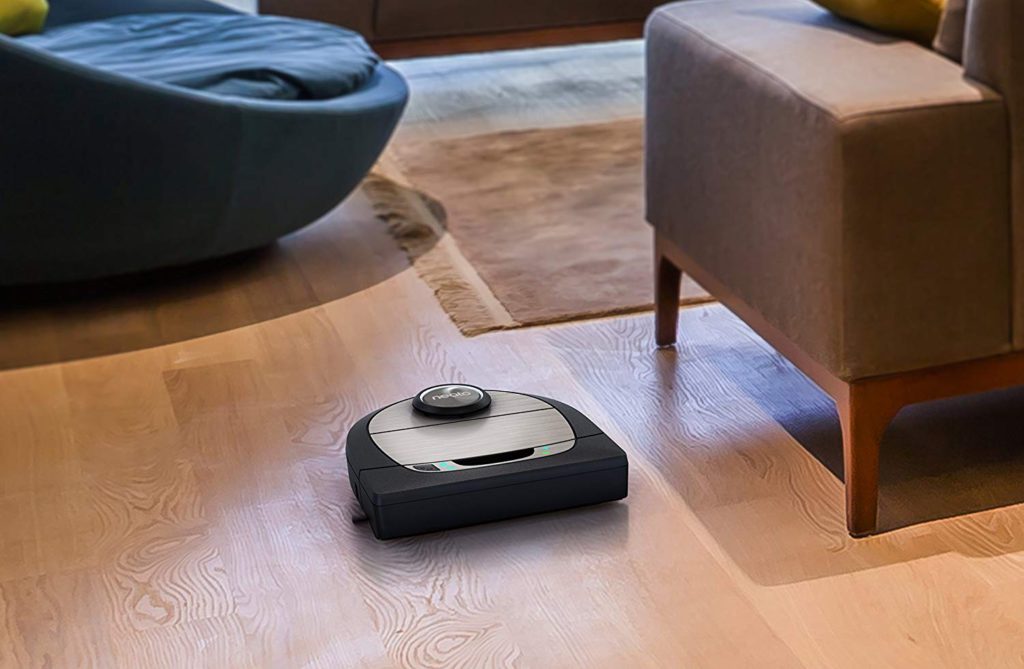 The cleaning performance found on the Neato D7 is on par with the Roomba 960, therefore making it a very high performing robot. A downside of the D7 is the small dustbin which requires emptying more frequently than alternative models, therefore, it can't take full advantage of the long battery life. It will require you to step in and empty the bin if it reaches maximum capacity partway through the cleaning cycle.
Setting up the D7 for first-time use is simple. All you need to do is download the Neato app and link the robot to your home's Wi-Fi network. The Neato app is one of the best and most intuitive apps to make full use of the robot's functionality.
The robot will create a virtual map of your home and illustrate it on the app and give you the ability to create virtual boundaries for areas that you don't want the robot to go. The advantage is that you don't need an extra accessory to set up virtual barriers as it can all be done through the app.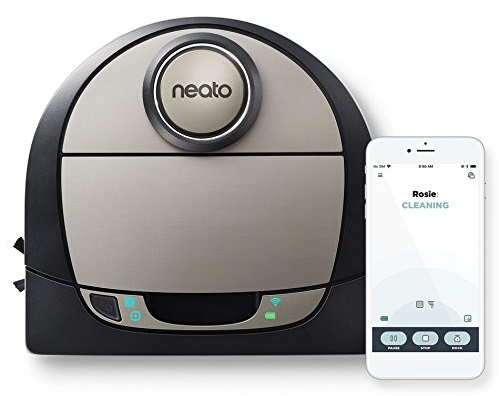 The Neato app gives the user plenty of useful notifications and alerts when the robot needs assistance. You can even control the robot's direction manually and control it to spot clean messier areas all through the app.
For that extra bit of added convenience, the Neato D7 is compatible with Google Home and Alexa gadgets to control the robot with voice.
One of my favourite features found on Neato D7, that sets it apart from other robots, is its capability to wirelessly update the machine and app. The benefit of this is that when newer features are available you can simply download an update instead of buying a new robot entirely, therefore, saving you the cost of replacement.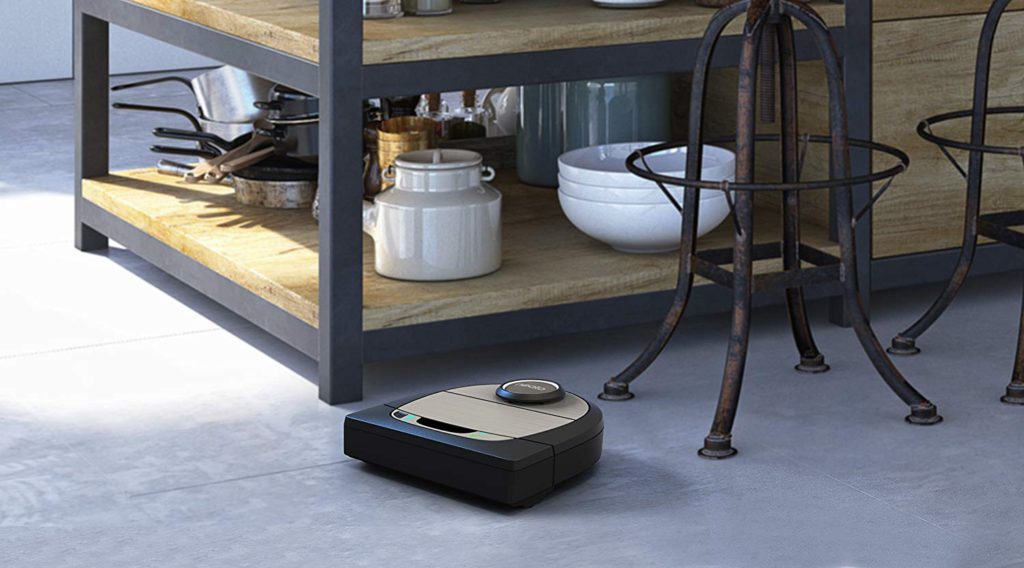 Neato Robotics D7 Verdict
The Neato D7 proves to be a robot with a winning set of features that are worth stretching your budget. Its list of features and dependability outshine the Roomba 960, however, the aftercare is questionable mostly because Neato customer service team are not an easy bunch to help with resolving product issues.
Overall, The Robotics D7 shares many similarities to the Roomba 960 but does everything better. The robot navigates more effectively and the proprietary app lets you control the robot better using intuitive techniques. The D7 vacuums to the same standard as a Roomba but it comes with longer battery life.
This Neato robot is a strong contender which comes with plenty of favourable reviews from satisfied owners. It's a great purchase provided that you don't encounter faults or need to return the product. The Neato Robotics D7 is highly recommended and it justifies the higher price tag.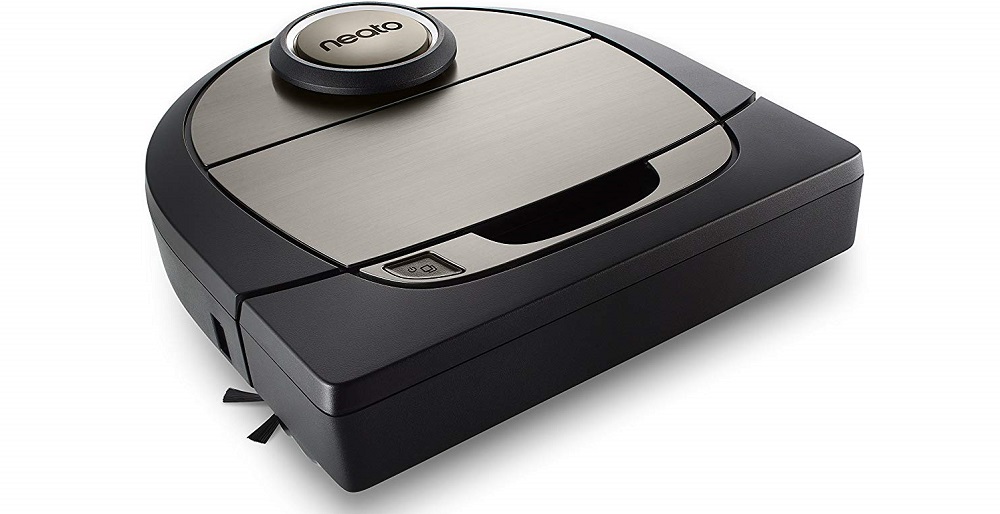 Where can I buy the Neato Robotics D7 Robot Vacuum Cleaner?
Ultra-Premium Robot Vacuums
Is there such a thing as a robot vacuum that outmatches all of the premium models currently available on the market? We've found a trailblazing autonomous cleaner with the most advanced features found on any robot vacuum.
iRobot Roomba i7+ Robot Vacuum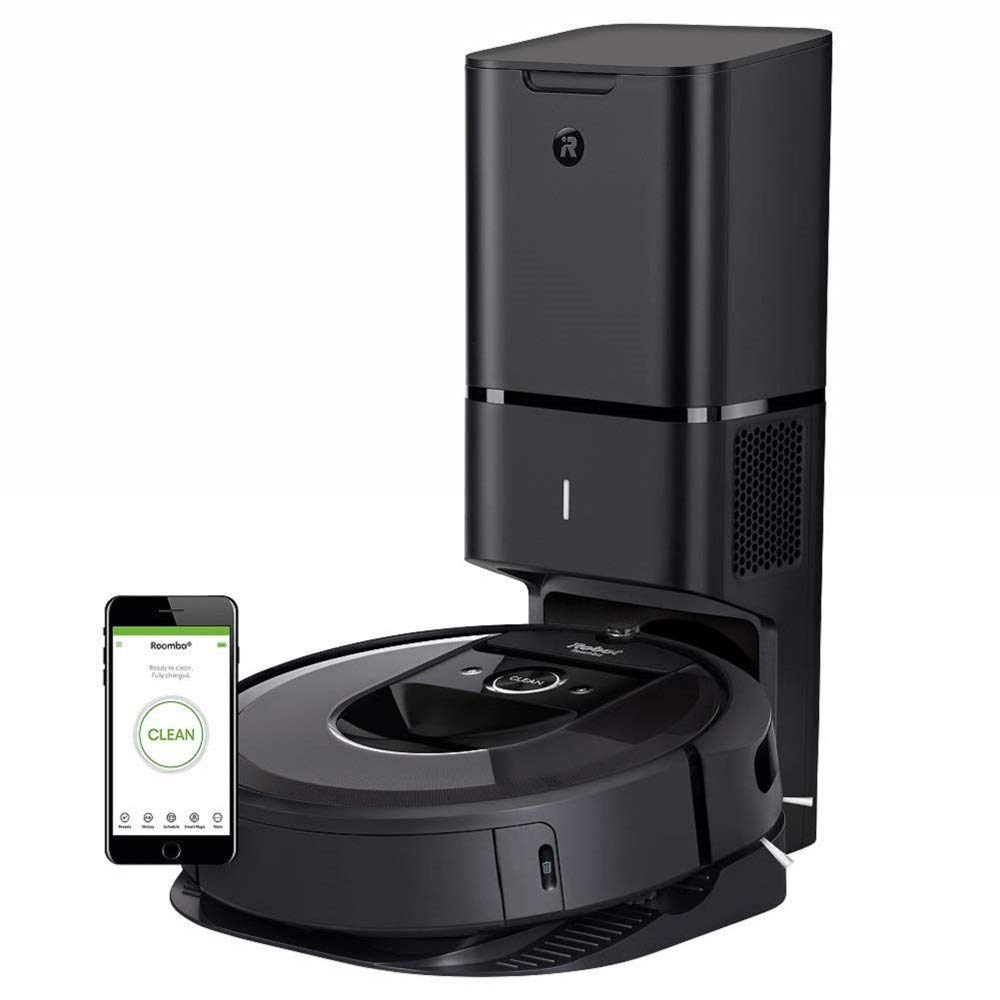 iRobot Roomba i7+ Summary
If you're wondering why the charging dock (shown above) is so big there is a reason for this and it's a feature that sets apart iRobot Roomba i7+ from the rest.
What if there was a solution to address the frequent bin emptying that is required after each cleaning cycle.
The bulky charging station shown above resolves this problem ingenuously.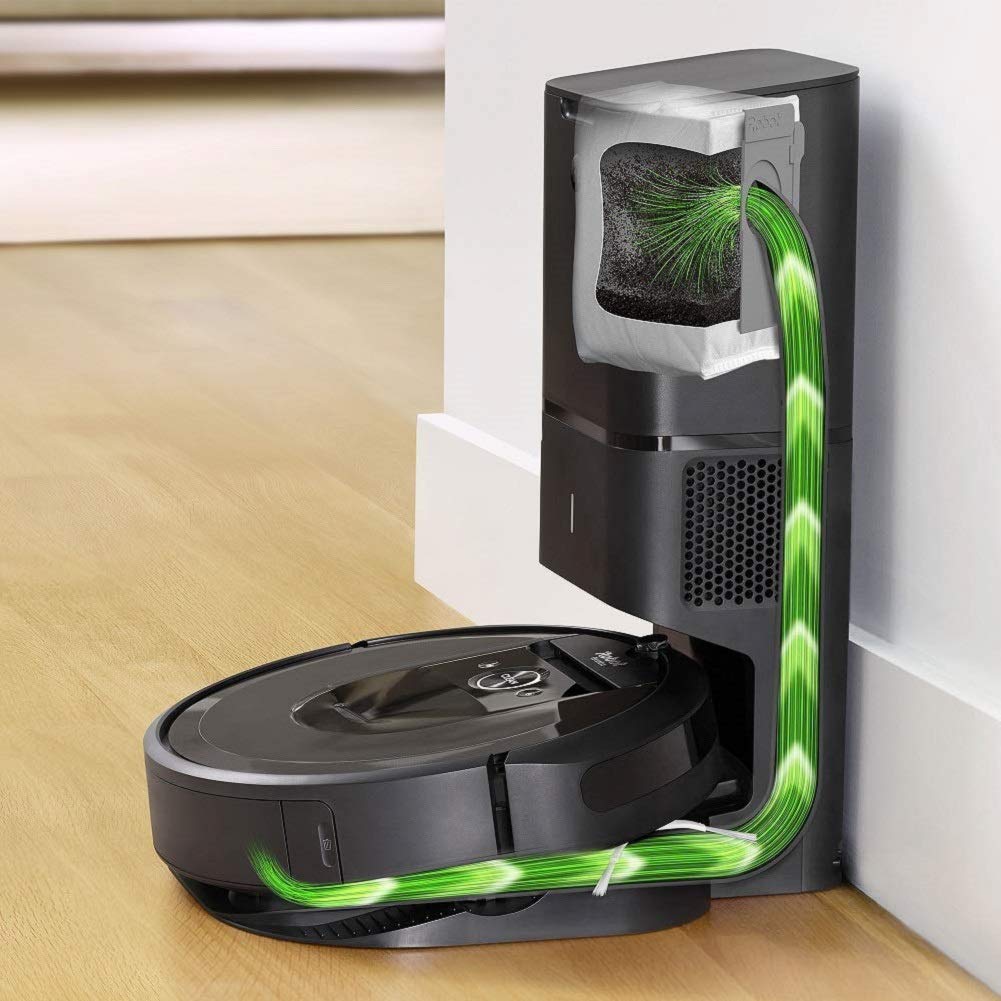 The manufacturer has made a leap towards innovation with the iRobot Roomba i7+. When the robot goes back to the dock to top up the battery, it also extracts the dirt from the robot's bin and transfers it into a removable bag hidden in the charging station.
This means that dirt disposal is no longer a messy affair and there's virtually no need to babysit your robot vacuum. The removable bag can contain as much as 30 dustbins of collected debris and as a result, you don't need to physically handle your gadget for weeks at a time. How awesome is that?
The iRobot mobile app has been revamped with even more functionality. There is now a button to find your robot, room differentiation, entire floor mapping, a comprehensive scheduling system, the capability to save more than one floor plan (for homes with several floors) and vacuuming specific rooms.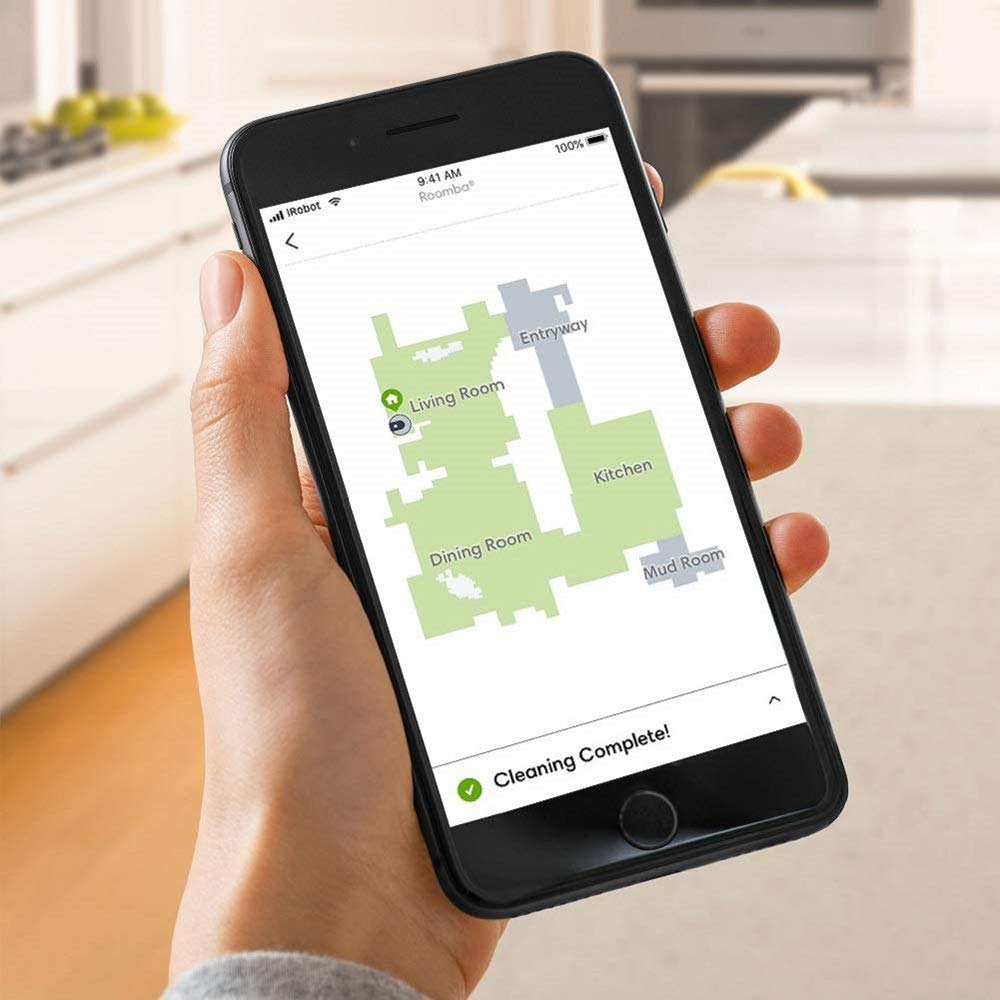 Just to give you an idea of how extensive the set of features on i7+ are, it would be hard to provide a full list of the functionality provided by the app, which just goes to show how amazing it is.
The navigation technology has been updated and is now the most sophisticated that you'll find on a robot vacuum. It rarely gets trapped and can virtually travel across any floor type with ease. Cleaning performance is what you'd expect from a Roomba- impeccable.
Voice control comes as standard, giving you the compatibility to use your robot with Google Home and Amazon Echo gadgets.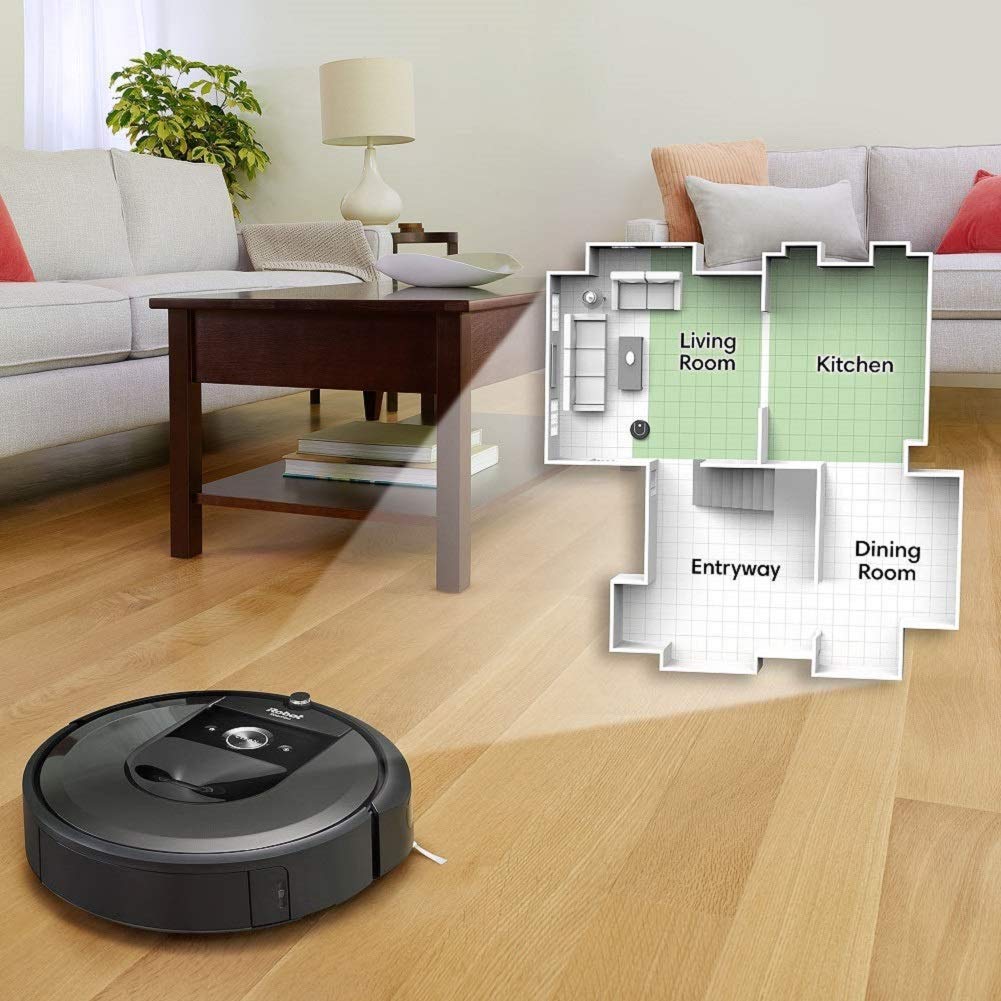 The Roomba i7+ excels in its capacity to be entirely independent. This is definitely a step in the right direction and a design feat that all manufacturers should follow.
Scheduling has been taken to the next level, opening up the capability to vacuum specific rooms at a chosen time and day without requiring your intervention. Do you want your living room cleaned after the kids have left for school? This robot can do that.
My favourite feature is the freedom to let the machine get on with the cleaning without it waiting for me to empty its bin, especially when I get home from work. The Roomba i7+ demonstrates the evolution of robot vacuums and what the future of these gadgets has in store for us.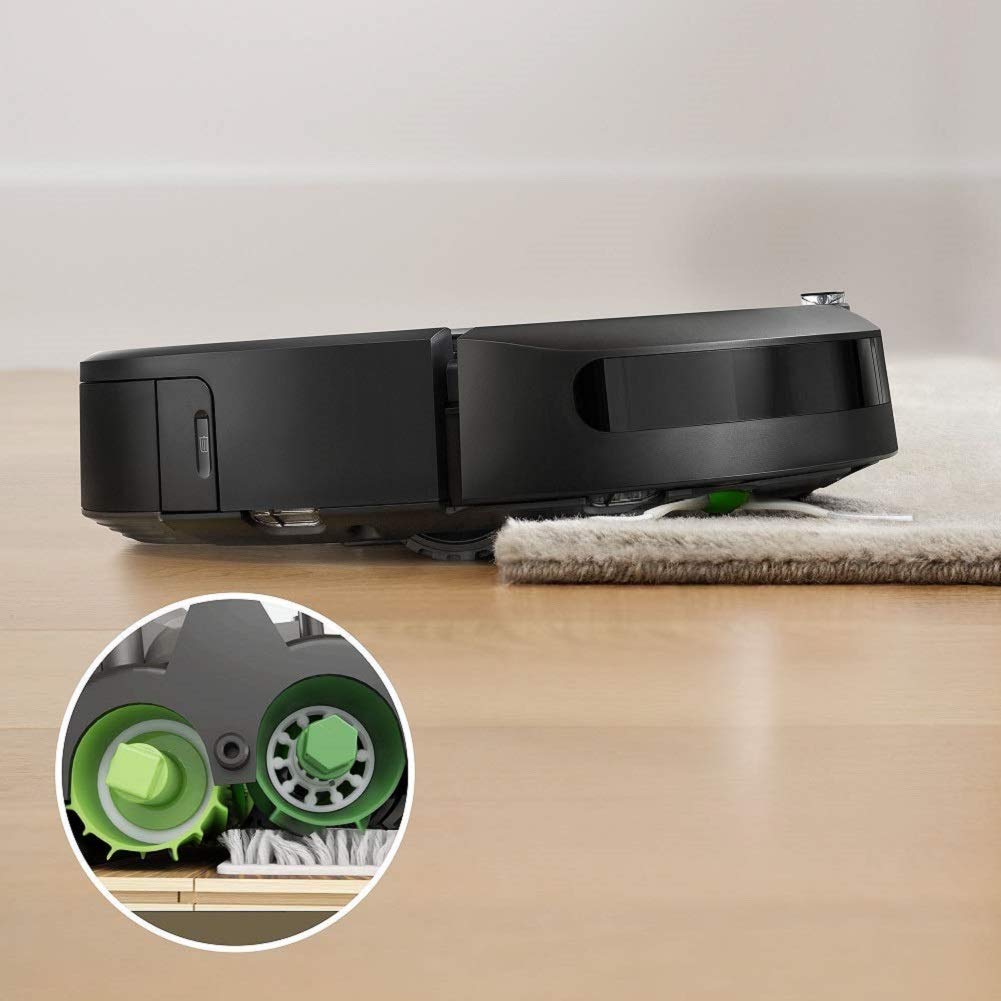 iRobot Roomba i7+ Verdict
It's hard to criticize the iRobot Roomba i7+. In terms of design, the i7+ resembles its siblings in the Roomba range, however, this is a super Roomba!
You will need to cough a lot of money to get your hands on this device, but it's a superb investment if your budget can permit it.
The operating noise is rather loud and the dirt emptying mechanism inside the charging tower is noticeably noisier. The battery lasts for just 1 hour, however, this is a minor niggle, as the robot will return to its dock to charge and return to where it left off, once the battery is at 100%. You'll never have to dispose of dirt from its bin.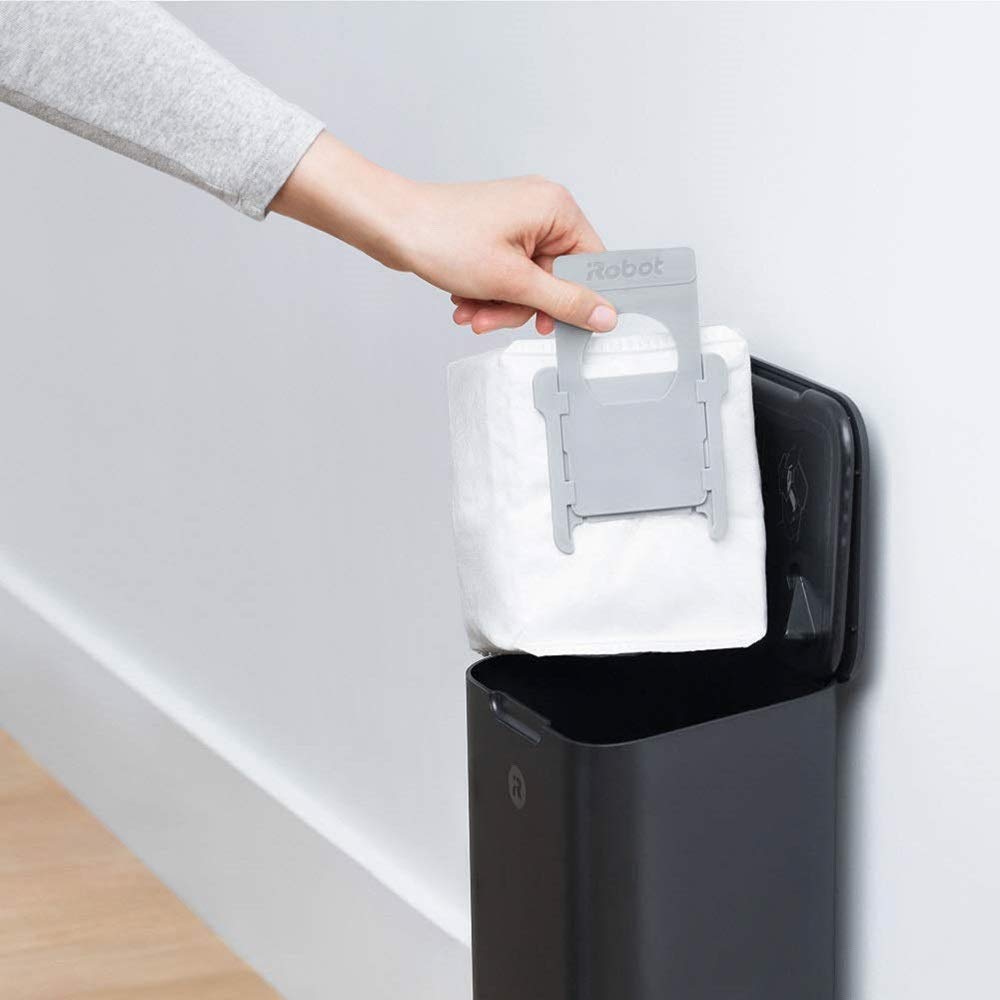 The clever scheduling assistant provides a level of control and flexibility, through the app, that truly works around your lifestyle. You can plan to vacuum individual rooms when the house is empty during the day.
Overall, the iRobot Roomba i7+ is the pinnacle of robot vacuums, however, the price point is a bit high for the average household. It's comforting to know that though the technology is expensive right now, it will lower in price in the near future as it becomes more commonplace.
If you still want to buy the iRobot Roomba i7+ it's a worthwhile investment for a wholly autonomous robot, however, if you just need a premium robot, then you can make a cost saving of more than $300 by opting for the Neato Robotics D7 or Roomba 960 further up our shortlist.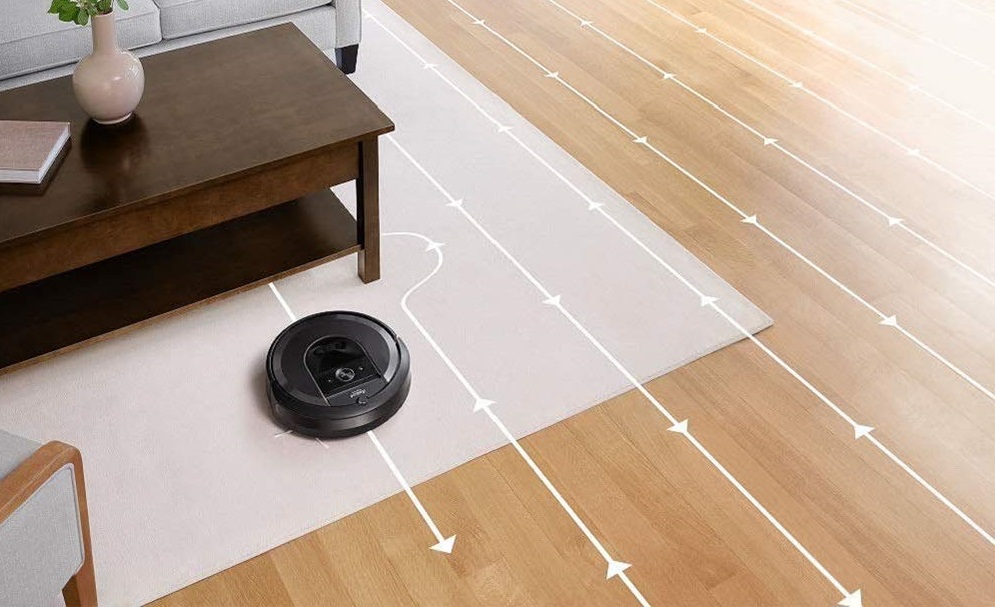 Where can I buy the iRobot Roomba i7+ Robot Vacuum Cleaner?
Robot Vacuum Conclusion
The crammed market of robot vacuums can make it a challenge for potential buyers to find the best autonomous cleaner for their individual requirements. I've researched and assessed the leading robots that come highly recommended and will now provide you with a brief comparison and summary of my findings:
Affordable Robot Vacuums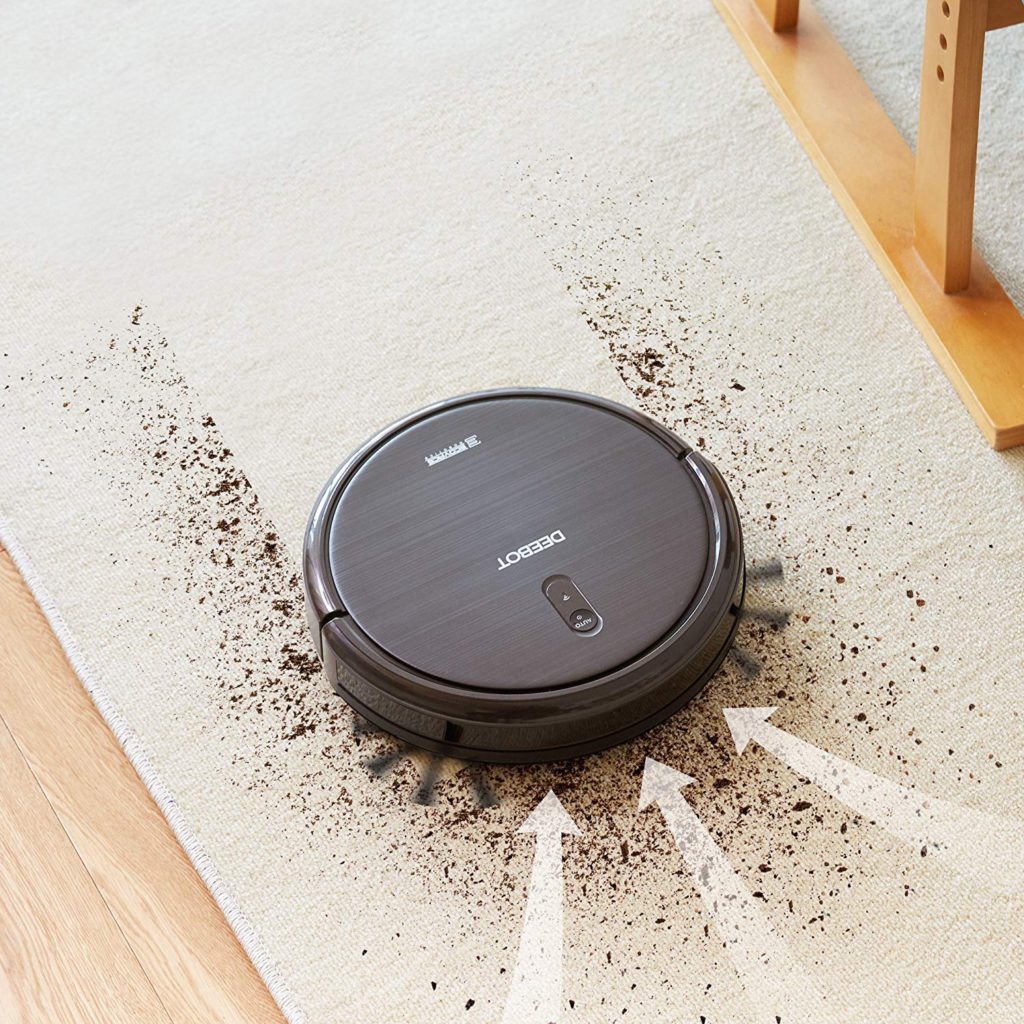 Top Choice: Ecovacs Deebot N79S Robot
For the budget option, we looked at the Ecovacs Deebot N79s and iLife A8. The manufacturers at iLife have never disappointed us at providing high quality at a low cost. They are a preferred choice in many households for their versatile robots and mopping options and I have to agree that their models deliver great value. But given the choice of these 2 machines, I'd go for the Ecovacs Deebot N79S. Why is that?
Deebot N79S offers even more value than the iLife A8 and it's crammed with a selection of great features that you would normally find on high-end robot vacuums.
That's not to say the iLife A8 is a poor performer, however, the N79S goes that bit further with functionality at this price range.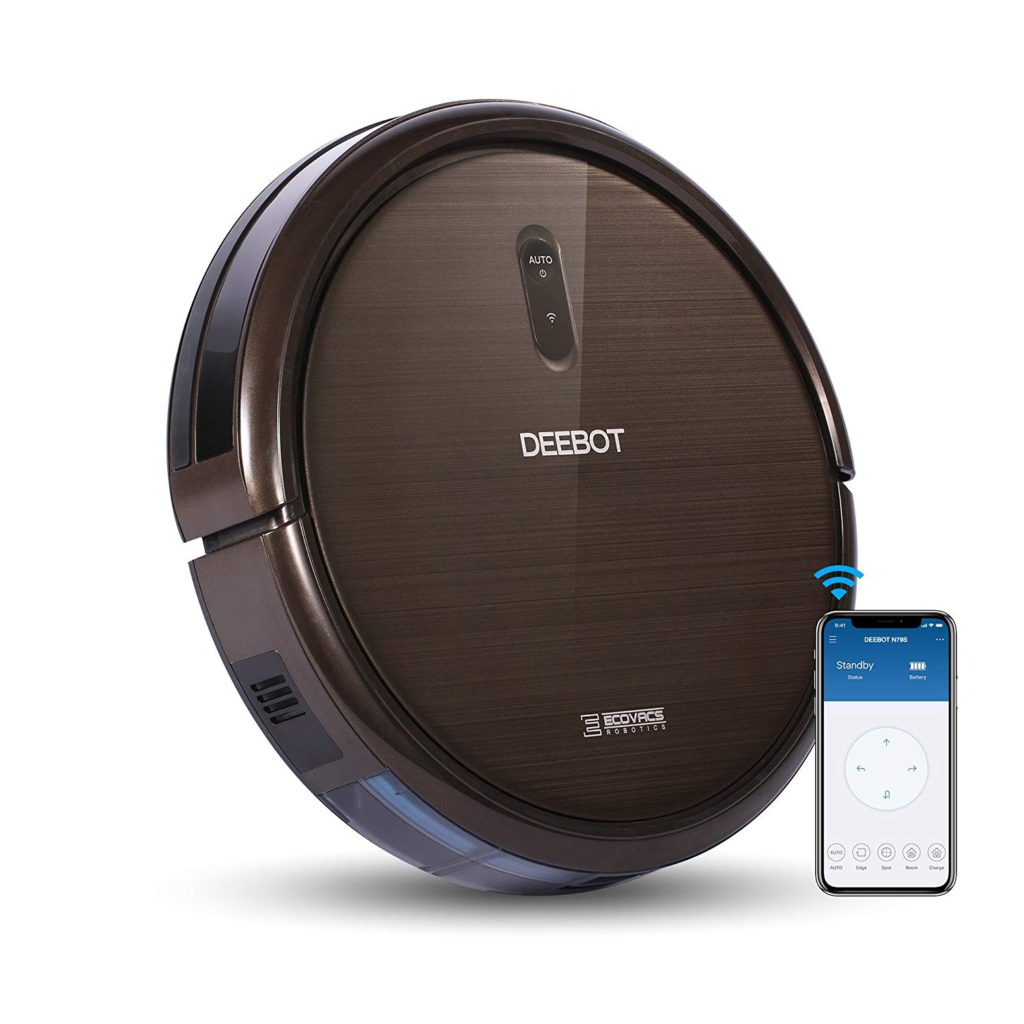 If you're looking for an affordable high-performance robot vacuum on a tight budget, The Deebot N79S is my top pick.
Where can I buy the Ecovacs Deebot N79S Vacuum Cleaner?
Mid-range Robot Vacuums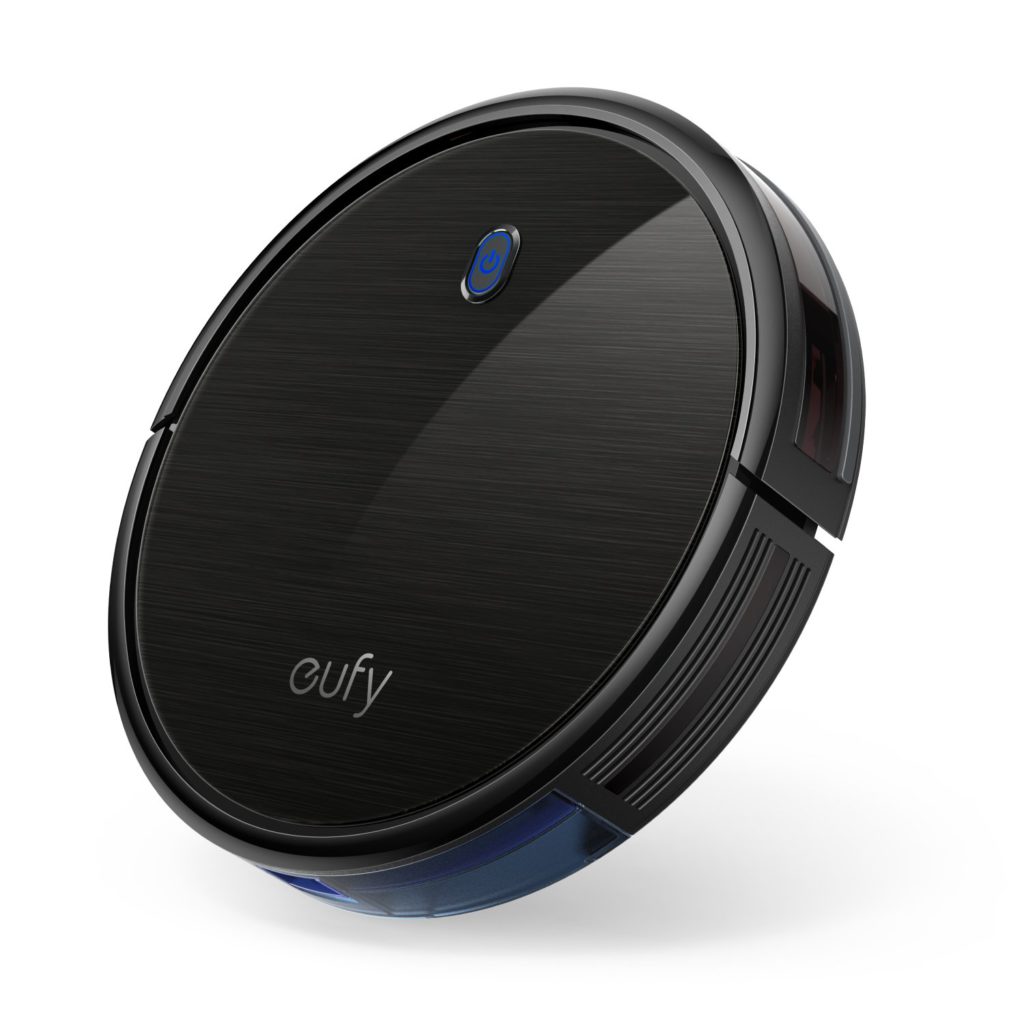 Top Choice: Eufy 11S Robot Vacuum
For our mid-range options, we looked at the bObsweep PetHair Plus and the Eufy 11S. Both models are extremely popular and come with favourable ratings. If your budget permits you to spend a bit more then there are a host of additional features that can be enjoyed.
However, the Eufy 11S leads the race in this price range and clearly outshines the bObsweep cleaner. Don't be mistaken though, bOb is a highly capable robot, however, he is overloaded with features that tend to be complicated to use. On the other hand, the Eufy robot is user-friendly and straight forward.
Where can I buy the Eufy Robovac 11S Robot Vacuum Cleaner?
Premium Robot Vacuums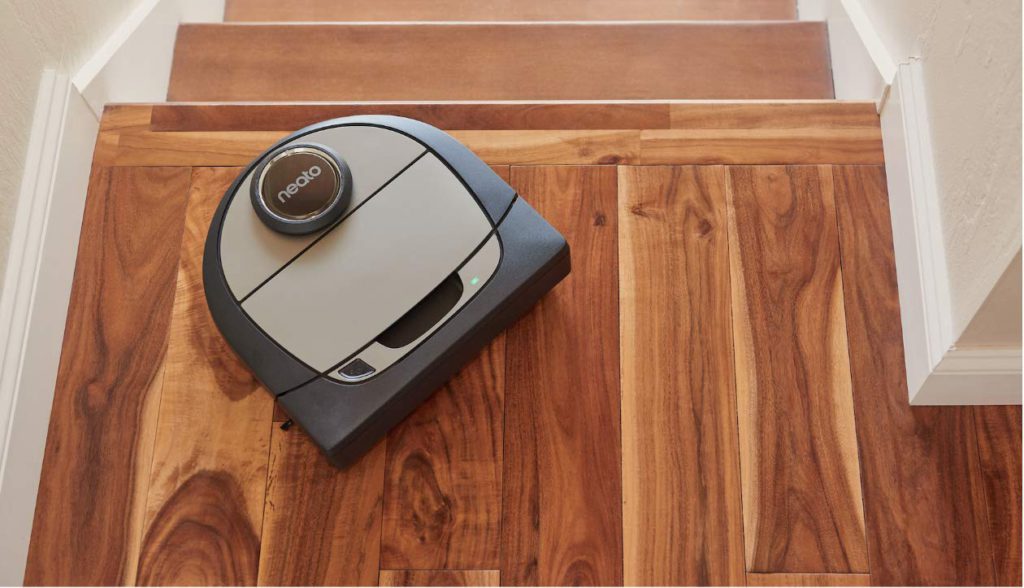 Top Choice: Neato D7 Robot Vacuum
If your budget allowance for a robot cleaner is more than $599 you can expect to bag yourself a premium model with all the advancements and conveniences at your disposal.
Within the past few years, we've seen numerous inferior robot cleaners that cost an extortionate amount but delivered very little. However, the Neato D7 and Roomba 960 met the expectations of a premium machine and delivered the quality expected from this price range.
The Roomba 960 is a worthy contender, however, the Neato D7 provides a bit more functionality, therefore, making it more desirable. The unique "D-shape" ensures that corners are cleaned better and it comes with a longer battery life just over 2 hours. The D7 can also be updated to the latest software to always keep it current.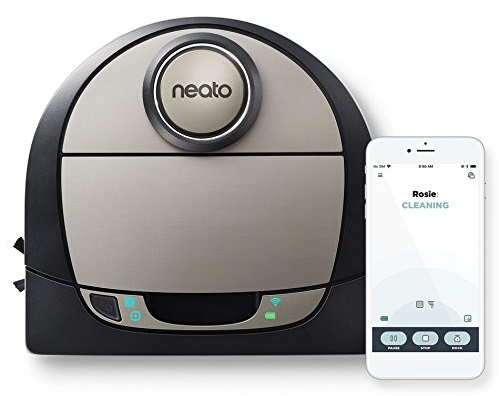 The winner for premium range autonomous cleaners is the Neato D7 but only by a small margin, therefore, you would not be disappointed with either of these two machines.
Where can I buy the Neato Robotics D7 Robot Vacuum Cleaner?
Ultra-Premium Robot Vacuum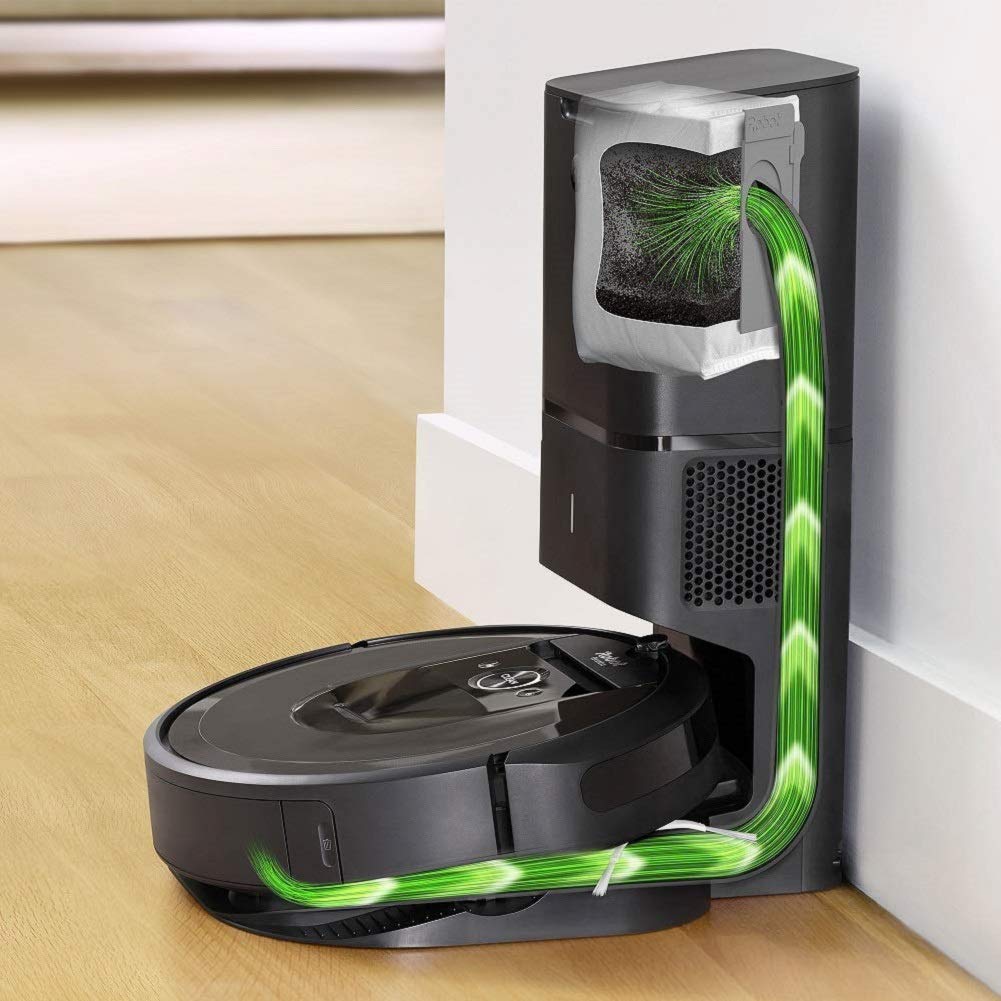 For those of you that are willing to spend top dollar for the most advanced robot vacuum, the iRobot Roomba i7+ sits in a class of its own i.e. an ultra-premium robot.
It is a remarkable appliance and provides the most advanced features and functionality currently available. It outranks everything else on our list including the Neato D7 and Roomba 960.
The Roomba i7+ gives us a view of what the future of robot vacuum technology has in store for us. Picture a future where manual vacuuming is obsolete and unimaginable. That's where we're headed according to the i7+.
The only drawback about this model is that it is rather expensive and out of the price bracket of what most potential buyers would like to pay. There is good news though…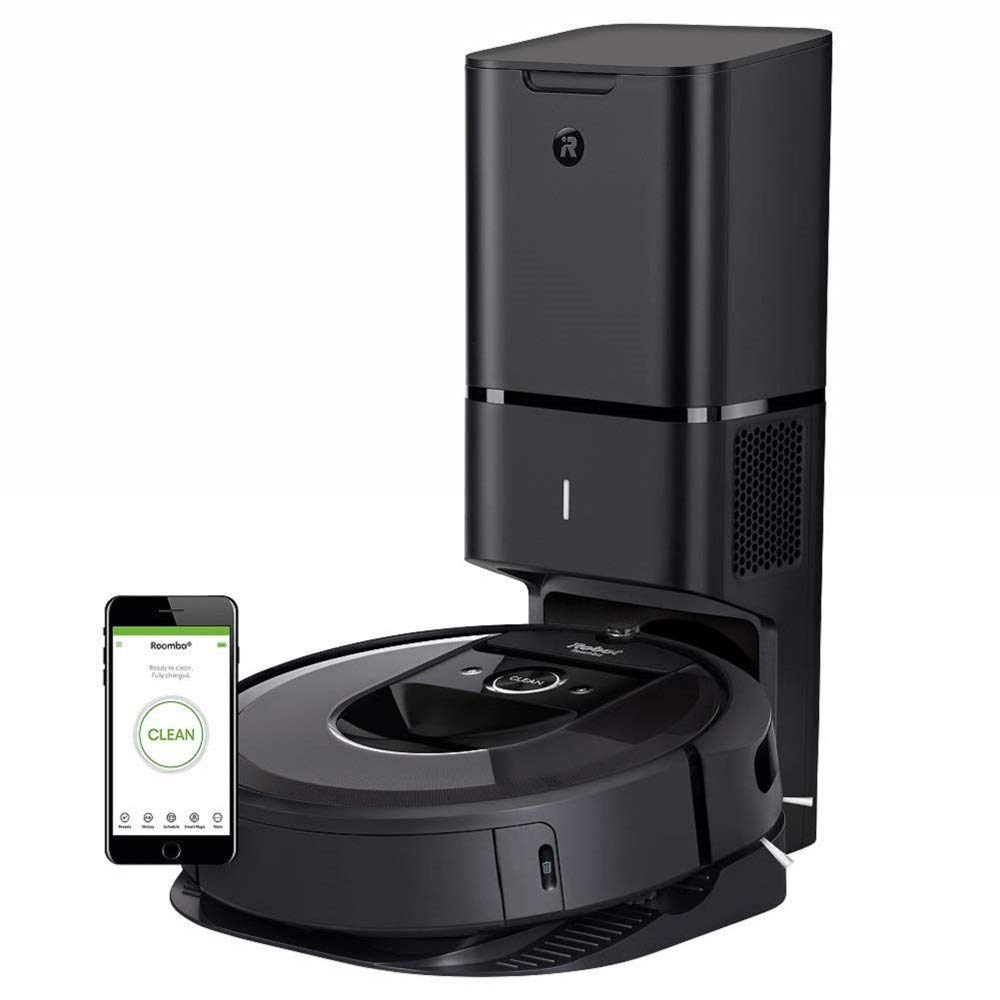 Whilst the i7+ might be an expensive option, for now, the technology it houses will soon become common thus driving the price down and making it a much more affordable purchase.
Where can I buy the iRobot Roomba i7+ Robot Vacuum Cleaner?
To Conclude
Although the choice of autonomous cleaners might seem like an endless list to go through, the advantage of this is that you get a great selection of machines to suit any budget and functionality that ranges from basic to advanced models that require virtually no intervention from you.
Which is the best robot vacuum to buy in 2021? In this article, we've made that choice easier for you by grouping our top appliances according to budget and sophistication.
Are you considering buying a robot vacuum cleaner from our list or do you already own one? Please leave your comments in the section below. I'd love to hear from you.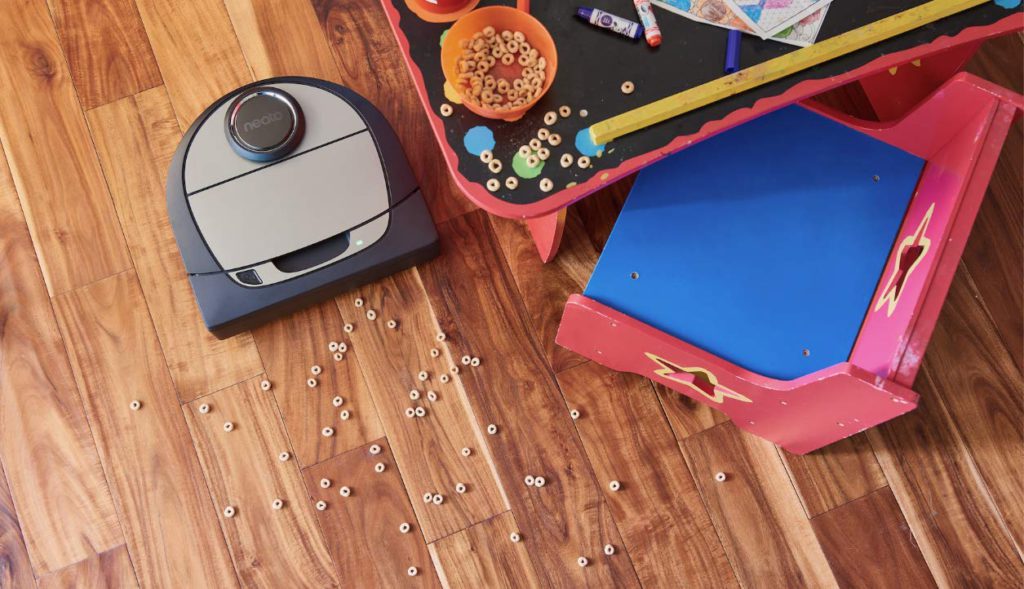 Our List of the Best Domestic Appliances