Best Cordless Vacuum Cleaners for 2019
Corded vacuum cleaners are quickly becoming outdated. Cordless vacuums can now provide the same cleaning performance as corded ones thanks to improvements in battery technology and a variety of versatile accessories that are supplied to tackle difficult areas around your home.
The advantages of using a cordless vacuum cleaner to combat dirt and dust are:
It can be strategically mounted in high traffic areas where it is needed the most so that you always have instant access.
Cleaning with cordless vacuums saves you a lot of time because they are agile and free to go wherever you want.
Cables are annoying and always get in the way and plug sockets are not usually within easy reach. You can eliminate this completely by using a cordless cleaner.
You can clean your car's interior without the hassle of plugging in an extension cable or looking for a nearby plug socket.
Cordless vacuums are supplied with plenty of accessories and attachments to clean tight gaps, stairs, high-reaching areas, upholstery, furniture and different floor types.
Cordless vacuum cleaners are not created equally. Suction performance varies between manufacturers and battery running times are different, but it doesn't mean that you need to buy the most expensive cordless to enjoy the convenience of cord-free cleaning. I've handpicked a selection of the best cordless machines currently available to save you the time and energy of finding the perfect one for your house cleaning requirements.
---
#1. Dyson Cyclone V10 Absolute Lightweight Cordless Stick Vacuum Cleaner

At the top of our list is the crème de la crème of cordless vacuums. The Dyson V10 is a remarkable cordless vacuum. It contains the smallest and most powerful motor ever made by Dyson. The motor has been redesigned using ceramic instead of steel to make it lightweight and it rotates at 125,000rpm to create the equivalent suction as a full-sized vacuum cleaner. Here are some of the benefits you can expect from the V10:
It's equipped with the strongest suction found on any cordless vacuum cleaner.
Dyson produces some of the most agile and versatile vacuum cleaners for a total cleaning solution around the home. The clever power trigger ensures that battery power is only utilised whilst cleaning (to conserve energy).
You will get up to 60 minutes of cleaning time with a 

non-motorized attachment.
V10 is designed with the best filtration found on a cordless to trap dust and allergens floating around in the air.   
Quickly switch from stick to handheld to clean smaller areas and confined spaces.
Enjoy the best and most powerful Torque drive cleaner head which is designed with stiff nylon bristles to target stubborn dirt buried deep within your carpets.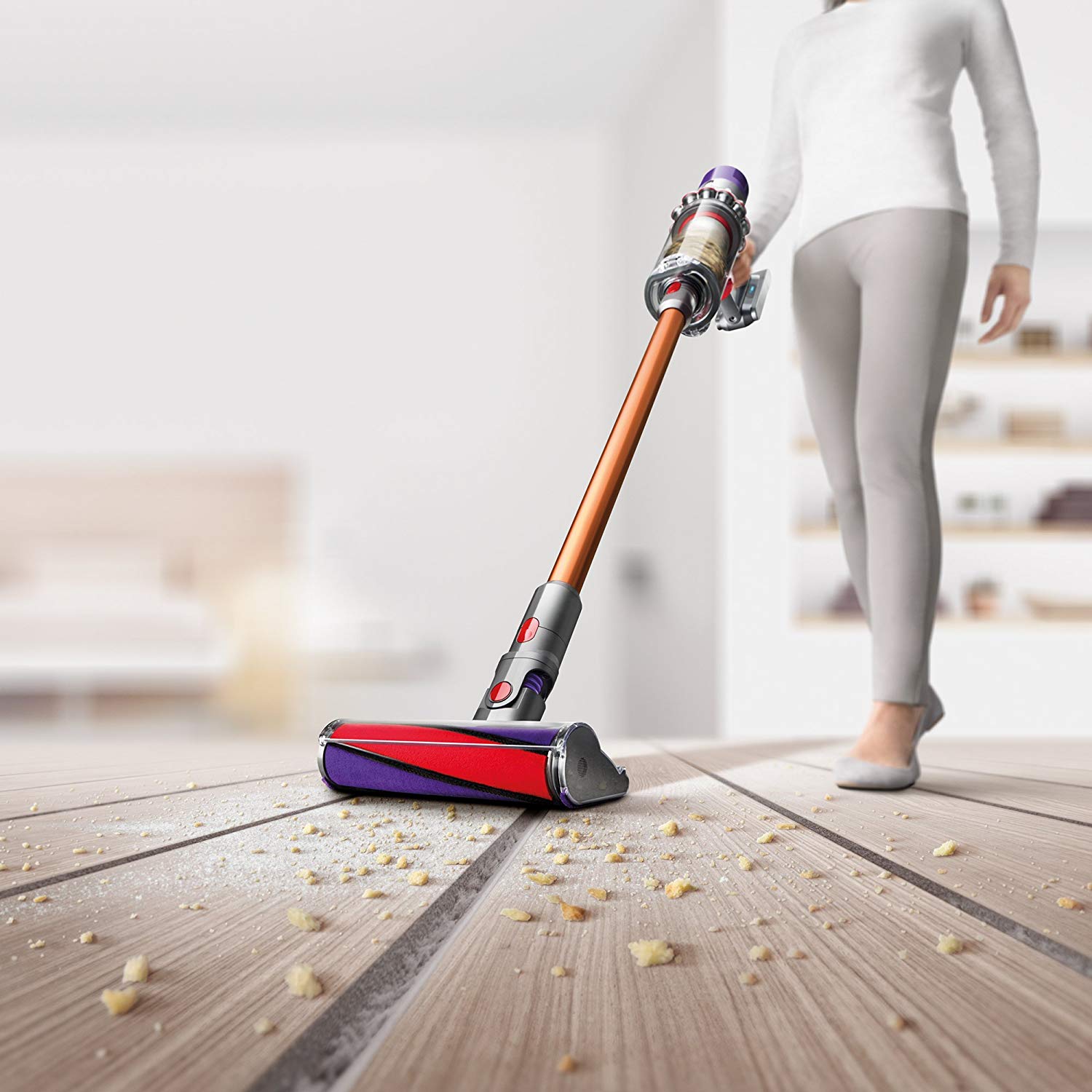 With the
Dyson V10
, you should be able to clean the whole house on a single battery charge depending on the type of setting selected. My home is about 1,800sq ft and I could easily clean the whole area using the low and medium setting.
Soft Roller Cleaner Head
The soft roller cleaner is a gem on hard flooring especially on wooden, laminate and tiled floors, it leaves nothing behind and whenever there's a tougher area to clean simply increase the suction power to the medium mode to suck up stubborn dirt. The soft fibres capture everything whilst ensuring that your floors are not scratched
Carpet Cleaner Head
The carpet cleaning head simplifies vacuuming rugs and low/high pile carpets. Again, when vacuuming thicker carpets you can easily switch to the medium setting for a thorough cleaning experience. The
V10
is easy to manoeuvre and agile enough to clean most (if not all) parts of your home. You'll be impressed with the speed at which you can clean your house and furniture without worrying about cables getting in the way.
Power Settings
The high setting depletes battery power much quicker but you'll rarely need to use this setting, the low and medium settings are more than sufficient. The Dyson vacuum sucks up an astonishing amount of dirt and dust compared to its counterparts.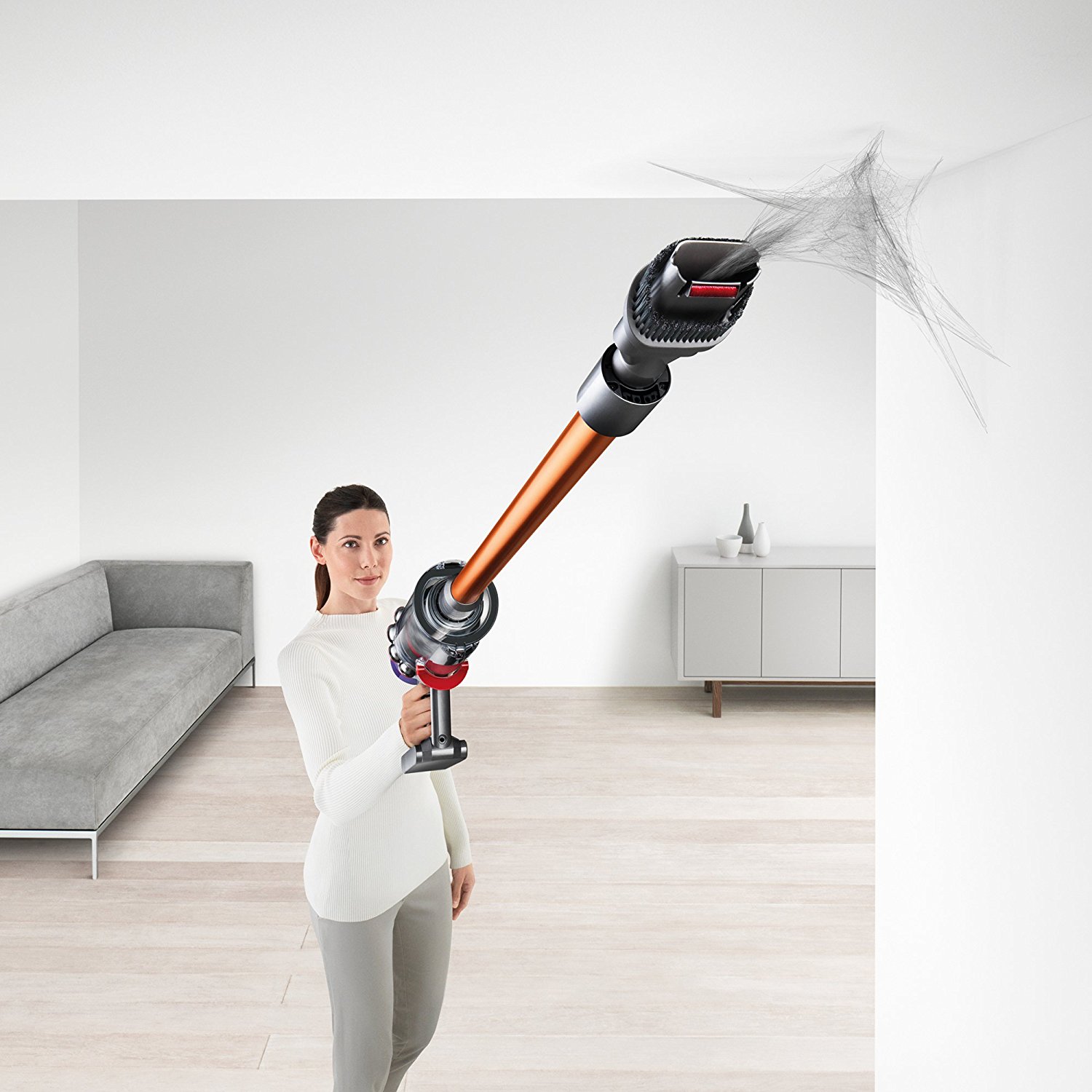 The best technique to use the V10 is to vacuum hard floors on the low setting and increase to the medium mode in tougher areas rather than using the medium setting as standard. You will need to keep it on a medium mode for thick carpets but not necessarily on low pile carpets or rugs.
Trigger Button
All Dyson cordless vacuums use a trigger power button which instantly brings the machine to life when pressed and immediately cuts off the power when you let go. The button needs to be pressed and held to keep the vacuum running. I wasn't too sure about this mechanism as I was worried that my fingers would get fatigued but that never happened. The button is very light and easy to push, I actually like this design because it conserves battery power thus extending the life of the machine.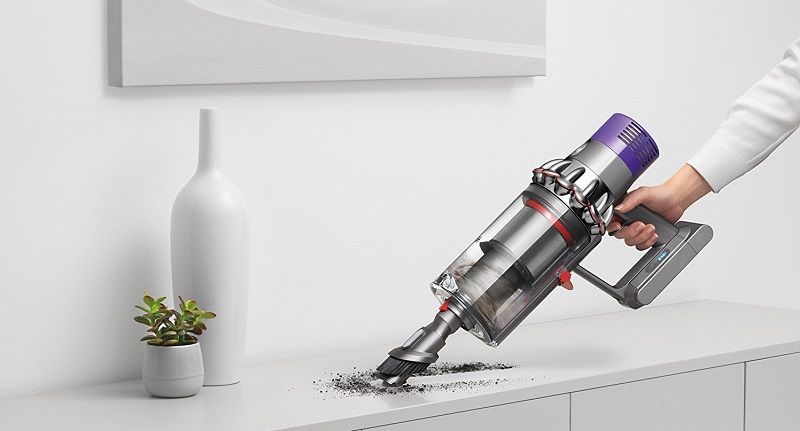 Take a closer look at the great reviews for the Dyson Cyclone V10 Absolute
Product Rating 8.5/10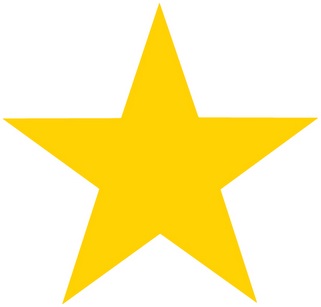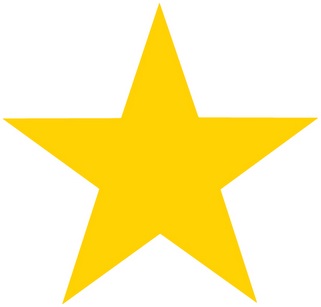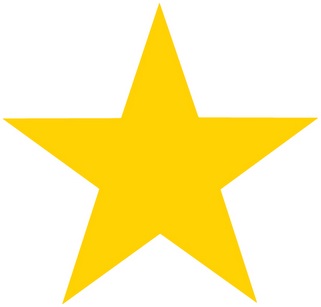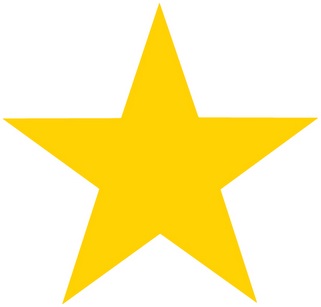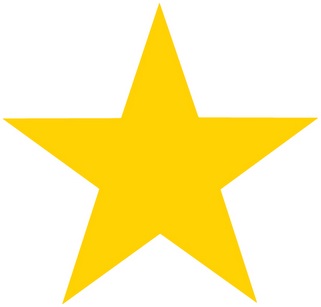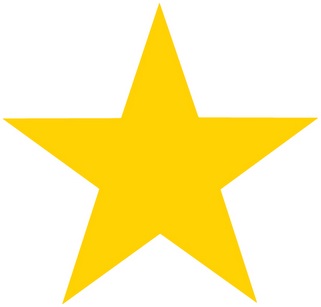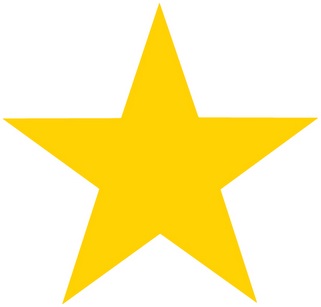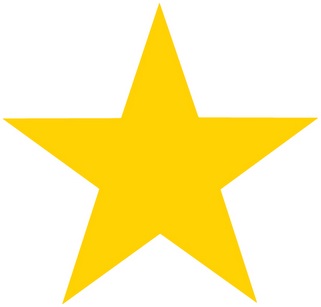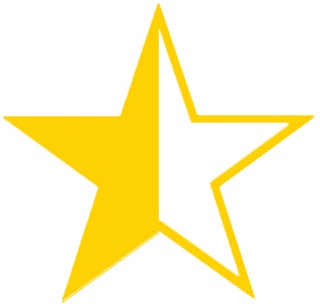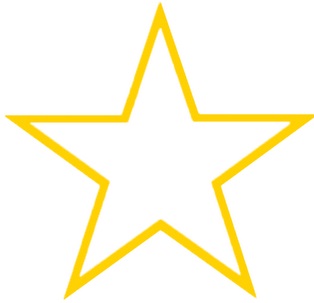 ---
#2. Dyson V7 Animal Cordless Stick Vacuum Cleaner
Yes, another Dyson. What can I say, these guys are at the top of their game with cordless vacuum technology. The Dyson V7 Animal is cheaper than the V10 but delivers most of the same great features and high cleaning performance. It comes with 75% more brushing power than its predecessor the V6 and is designed to tackle all types of flooring.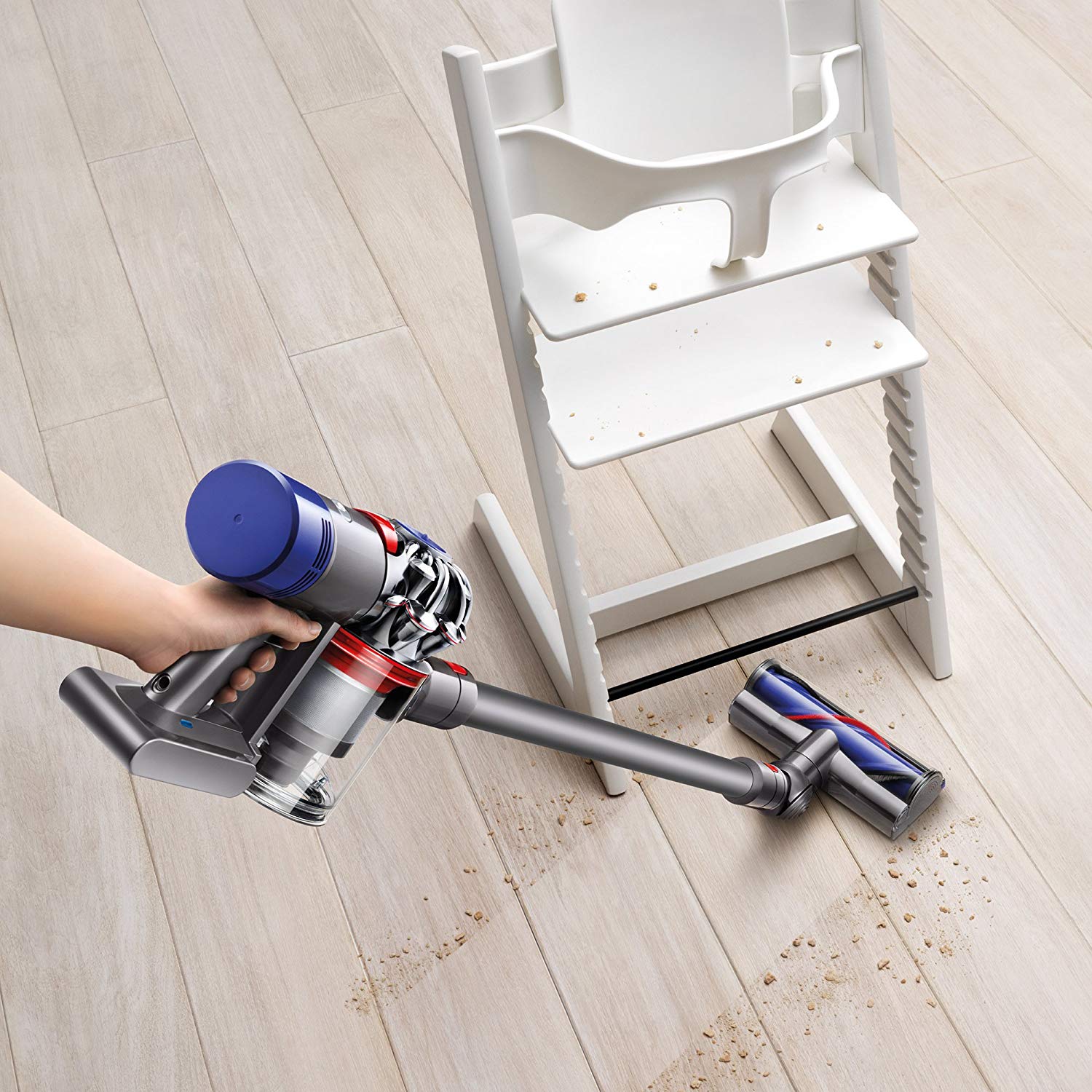 It is supplied with a direct drive cleaner head with efficient bristles that agitate and remove stubborn dirt from carpets. Similar to the V10 you can switch between stick and handheld within a matter of seconds. This is incredibly handy whenever you need to clean upholstery, furniture, lamp shades, drapes and so on.
Here are some of the functions you'll find useful:
This machine is conveniently small, ergonomic and provides more suction power than previous versions.
You will get up to half an hour of cleaning time with a non-motorised attachment.
The push trigger system ensures that battery power is used efficiently and activated only whilst cleaning.
The direct drive cleaner head allows you to deep clean your carpets regularly and targets ground-in dirt.
The clever bin emptying systems ensures that you never get into contact with dirt during disposal.
This Dyson V7 is a king at vacuuming carpets and hard flooring thanks to the powerful digital motor.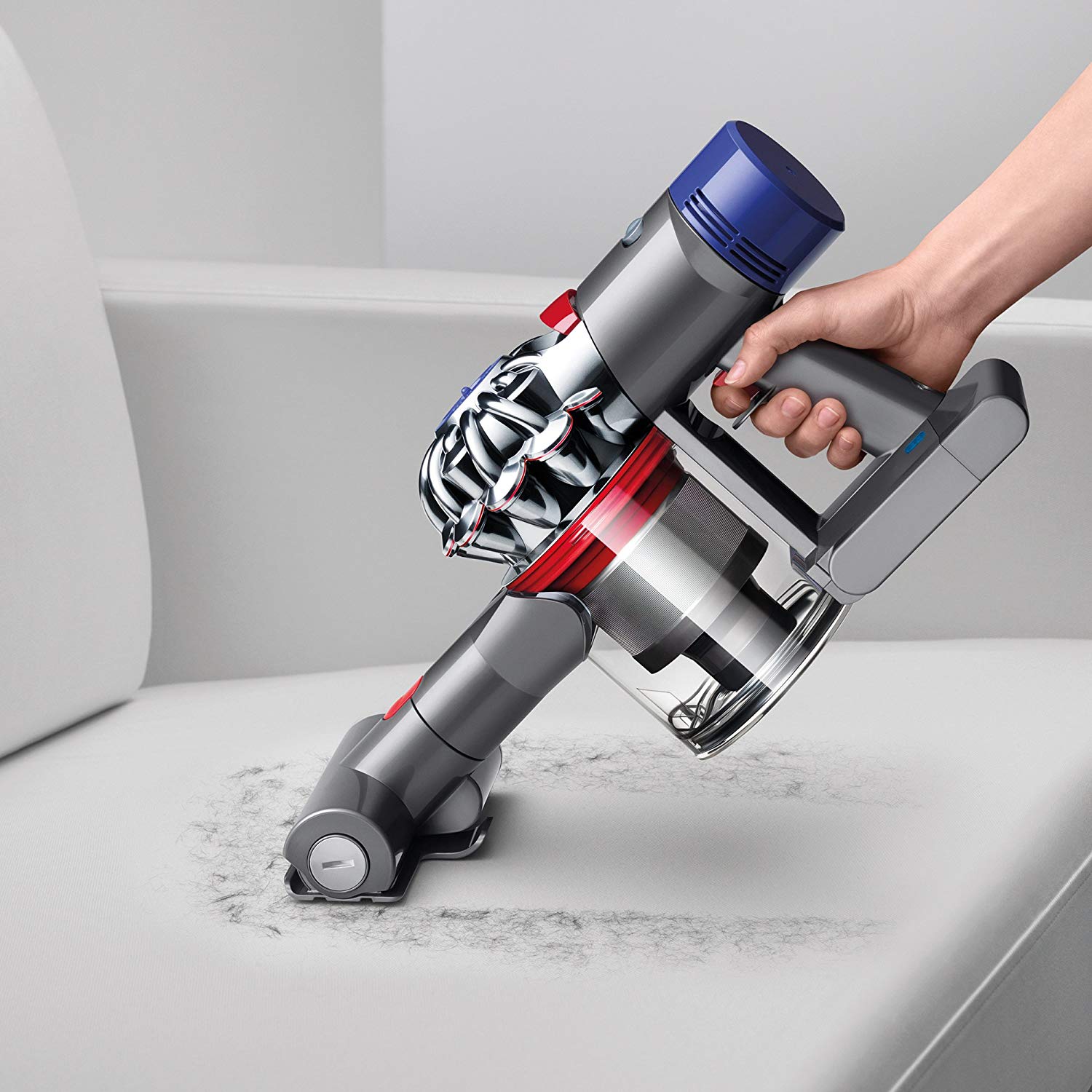 The Dyson V7 is a happy medium between price and performance. It has 75% more suction power than the V6 but is a lot cheaper than the V10. In my opinion, I think this is the best priced cordless Dyson for the value of features on offer.
The first thing you'll notice about V7 is the convenience and the speed at which you can clean. There is something about having immediate access to a vacuum for frequent quick cleanups rather than letting dirt pile up, lugging out your full-sized vacuum and looking for a nearby plug socket.
Running times vary depending on the selected setting. The battery lasts for 30 minutes for handheld or 20 minutes when using a motorised tool. The machine will run for 6 minutes on the maximum mode. Dyson supplies a generous amount of versatile attachments to help with cleaning tight gaps, high-reaching areas and dusting delicate surfaces.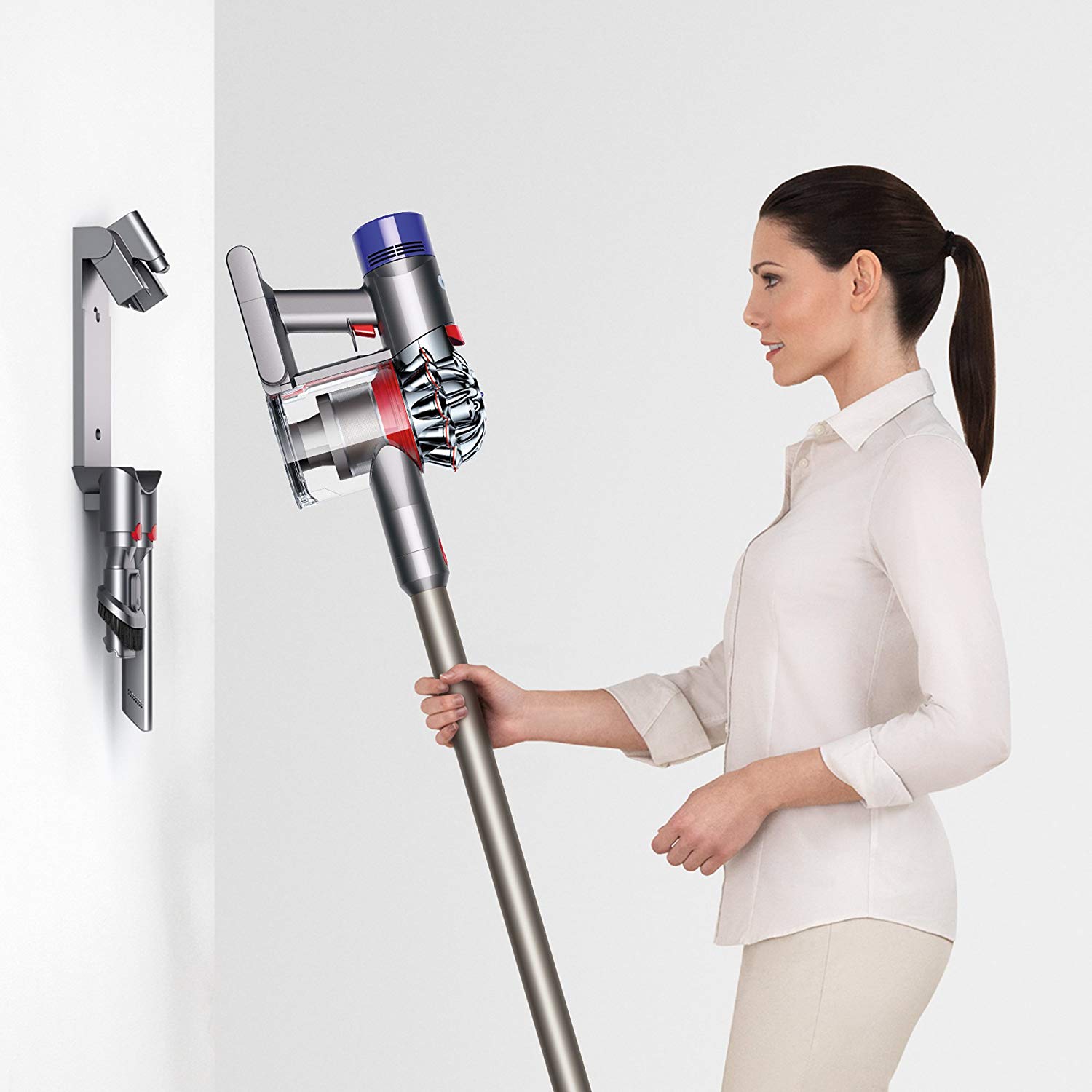 The Dyson V7 is a great all rounder for all floor types in particular hard flooring. Steering the machine around the house is a dream and the novelty of cordless convenience will not wear off anytime soon. If you're looking for a reliable ergonomic cordless vacuum, designed to provide powerful cleaning, then you should consider the V7.
Take a closer look at the great reviews for the Dyson V7 Animal here
Product Rating 8.3/10