Is your vacuum cleaner on its last legs? And you're in the market for a new one but aren't sure which brand to choose? We understand that there are numerous options available. We also believe that purchasing a Shark vacuum cleaner will be beneficial to you.
Buying a vacuum cleaner can be a nightmare if you don't have the appropriate information. There are numerous external aspects to consider, including floor kinds, house size, cleaning frequency, sorts of filth, allergy problems, and much more!
We've broken down everything you need to know about each vacuum cleaner model in our vacuum cleaner buying guide so you can decide if it's perfect for you.
The top Shark vacuums combine functionality, quality, and cutting-edge technology to improve your cleaning experience. They're simple to use and will help you save time.
We've already done all the legwork for you. We'll explain why the Shark brand is so popular, as well as what you should think about before purchasing. Then you'll find our guide on Shark vacuums, where you can decide which one is best for you.
The Shark Company's History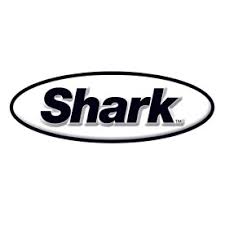 Shark is a brand that is associated with high-quality home products, particularly small household appliances and cleaning solutions. The brand that is currently known as SharkNinja was launched in Montreal in 1994 under the name Euro-Pro. It made its home in Needham, Massachusetts, in 2003.
The company had a turnover of more than £1.5 billion in 2017. The items of SharkNinja are manufactured in Asia by a workforce of approximately 1,700 people. SharkNinja presently operates over 15 offices in eight countries around the world. It also has a whopping 150+ goods on the market that it sells all over the world.
Shark vacuums were named "Highest in Customer Satisfaction with Upright Vacuums, Two Years in a Row" in a J.D. Power US Vacuum Satisfaction Study in 2015. The company prides itself on developing cutting-edge items. At the same time, they are always focused on the customer.
What makes Shark Vacuums so Popular?
Innovative Vacuum Cleaners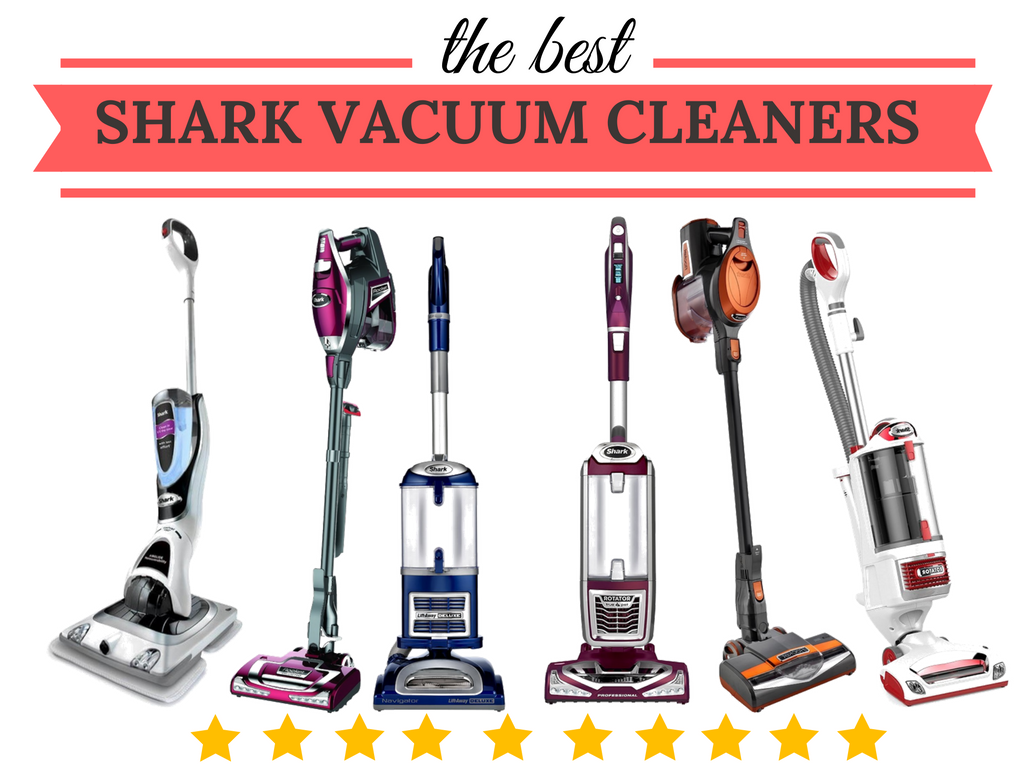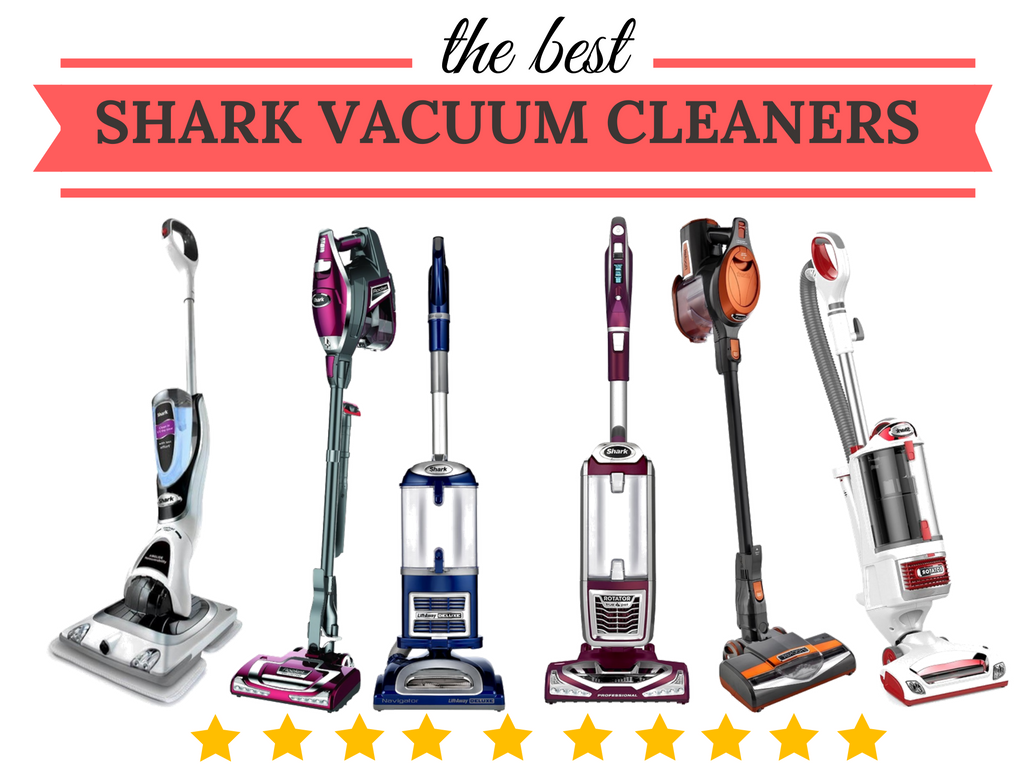 They restructured their portfolio and shifted their focus from "low-cost products" to "high-value products."
Dyson vacuum cleaners dominated vacuum cleaner sales for a long period. Shark, on the other hand, had a 20% share of the US vacuum market by 2014. They've established themselves as a strong rival. They presently have approximately 550 patents.
DuoClean, PowerFins, anti-allergen seal technology, and their self-cleaning brush roll are some of their most recent vacuum advancements.
User-Friendliness
Shark desires that its products be simple to use. They don't want vacuuming to be a hassle for you. Shark vacuums, on the other hand, are designed to be user-friendly and intuitive, performing some of the heavy liftings for you.
High-Quality Products
Shark claims that its items are both functional and of high quality. They spend time developing new technologies to ensure that they are of excellent quality.
The customer is Shark's top priority. They are concerned with the needs of their customers. They also pay attention to customer comments.
Before inventing new vacuum technology, they conduct client surveys. This is so they can understand what the customer wants and how to provide the finest cleaning experience possible. As a result, Shark will be able to anticipate any issues and avoid future complaints.
Shark's self-cleaning brushroll was created after more than 1,500 consumers were polled. They took the effort to inquire about people's experiences with pet hair and lengthy hair wrapping around the vacuum head.
Furthermore, all SharkNinja gadgets are multi-functional. They want to cut down on the number of appliances that are cluttering people's houses.
Reasonable Price
Shark strives to provide new items at reasonable prices. You may make use of these innovations to improve your vacuum cleaning experience without going broke. As an economical choice, they should be considered alongside other brands such as Dyson.
Different Types of Shark Vacuum Cleaners
Vacuum cleaners come in a variety of shapes and sizes. They can be classified based on their size, power capacity, features, usability, and a variety of other factors.
What type of vacuum equipment you need is determined by your intended use. Obviously, you know that the main goal of a cleaner is to clean the floor, and that is a decent method to rank them from best to worst.
However, these cleaners' abilities are not limited to 'floor cleaning.' They are now able to clean furniture, appliances, walls, and carpets, among other things. There is a vacuum cleaner for that purpose if you are seeking heavily visited regions inside your home.
Upright Vacuums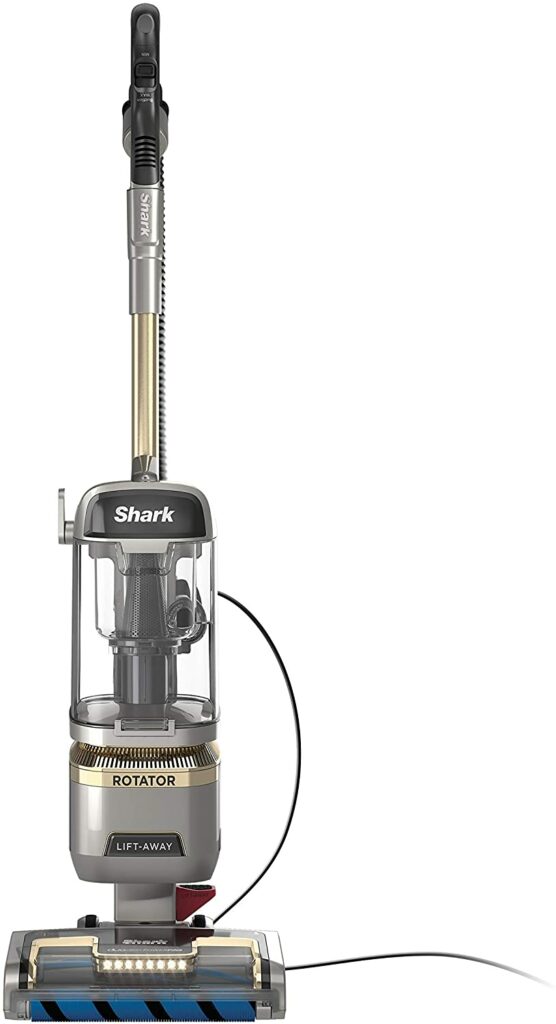 People are most familiar with this type of vacuum cleaner. Shark cleaners are divided into two sorts based on their structural designs, and their primary functions are fan cleaners and fan bypass cleaners. These filters help you hold all of the dirt in the handle with the brush-roll, which then removes all of the dust.
As previously stated, the direct fan vacuum cleaner consumes far less electricity than the bypass vacuum cleaner.
The best thing about upright vacuum cleaners is that you can turn off the brush-roll if it isn't needed. So, for your household activities, you may either switch to a suction motor or a brush roll using the provided driving belts.
Canister Vacuums
In addition to the bag or canister, some vacuum cleaners have a cylinder that serves as a dustbin or dirt container. They are attached to the stick horizontally and can be removed. Cylinder vacuums are compact, lightweight, and ideal for 'hard-to-reach locations. The cylinder vacuum, on the other hand, has less area to store the dust.
Handheld Vacuums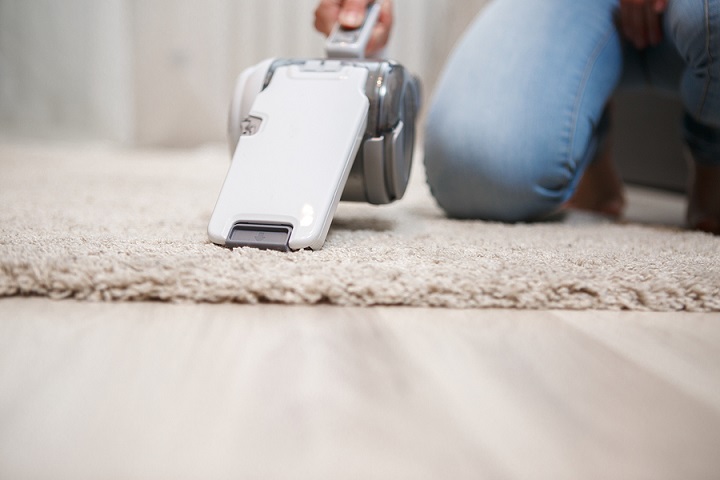 These vacuum cleaners are compact and easy to clean with your hand. These are ideal for cleaning small areas such as furniture appliances or automobile interiors. They are available in both corded and cordless versions. Handheld vacuum cleaners are available in a variety of models and price ranges on the market.
Stick Vacuums
Each vacuum cleaner is designed to accomplish a certain set of cleaning tasks. A vacuum cleaner's stick is the handle that resembles a long stick. They might be long, short, or medium in length. Some include adjustable sticks, allowing you to use shorter or longer sticks depending on your needs.
Some have a flexible stick that allows them to reach every corner of the room. This vacuum cleaner has an extra nozzle to extend the stick's length.
The suction strength from the vacuum motor travels down the stick to the floor, sucking up all the dirt and depositing it in the filter or bag.
Bag or Bagless

Vacuum cleaners can store dirt in two ways. Some vacuum cleaners store dirt in a bagless container, while others use a bag to collect dust. They all have their own set of benefits and drawbacks. If you use the wrong type of vacuum cleaner, you'll have to buy extra bags, and it'll be difficult to recover an earring or other small item sucked up by accident.
Cord vs Cordless
We live in an age of smart and wireless devices, such as wireless phones, wireless chargers, and so on. Even cordless vacuum cleaners are now available, and they are becoming increasingly popular.
However, many buyers are baffled by the difference between these two commodities. Of course, it is far more convenient to use than a vacuum cleaner with a cord.
Factors To Consider Before Buying the Best Vacuum Cleaner
As you can see, there are numerous aspects to purchasing the best shark vacuum cleaner that you should be aware of and consider before purchasing one for yourself.
If you are specific about your needs, location, and budget, the rest of the elements can be simply determined when purchasing a cleaning machine. So, before you go out and get one, you should learn more about vacuum cleaners.
Flexibility
Would anyone consider purchasing one of the big shark vacuum cleaners for their home? And would it be comfortable to transport it from home to office or vice versa? Individuals consider flexibility when purchasing a product before taking it home.
Simple to Use
Cleaning floors, which require bending, is always a major task for women. However, the advanced shark vacuum cleaners have made it so simple for everyone.
Budget
There are many different types of vacuum cleaners available, both expensive and low-cost. Many different varieties of futuristic vacuum cleaners are available on the market, ranging in price from $50 to $1000. However, if you only need anything that is well-equipped with basic extras, a small budget range would suffice.
Shark vacuum cleaners in the under $50 category are equally effective at cleaning floors and carpets. These are typical vacuum cleaners of many manufacturers; however, if you want a superior shark vacuum cleaner, you must spend more than $50. Shark vacuum cleaners range in price from $100 to $300.
Warranty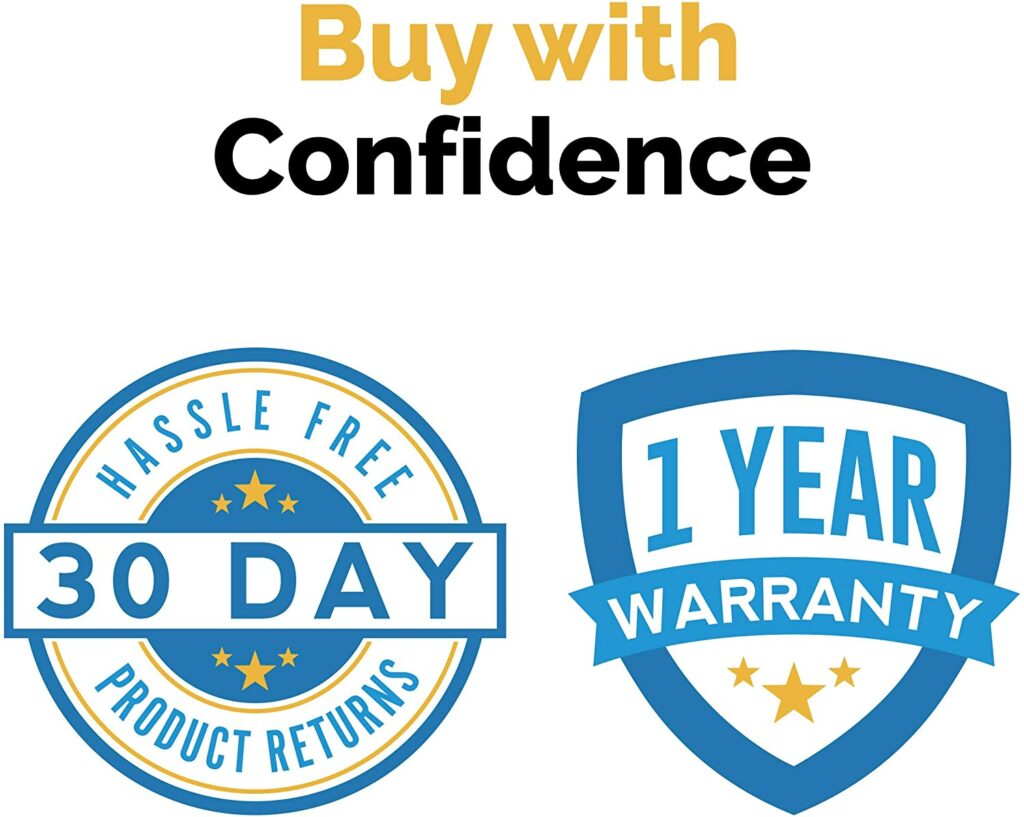 The price depends on the vacuum cleaner's power capability. The higher the power capacity, the higher the cost. It is also dependent on the model. So, if you live in a tiny apartment and don't have a lot of stuff to clean, low- to mid-range budget vacuums are a good option.
Consider a high-powered and effective vacuum cleaner from the mid-to high-budget range if you have a pile of rugs and carpets in your house and need to clean home appliances, drapes, furniture, and other items. So, before you buy anything, evaluate at least three to four models before making a decision.
Filter
The majority of bagless vacuums have a filter. Large dirt particles are separated by filters so they don't get stuck in the nozzle of the vacuum cleaner. It helps to extend the life of your vacuum cleaner. Cleaning filters come in a variety of shapes and sizes. If your old one isn't working, you can purchase it separately.
Attachments and Accessories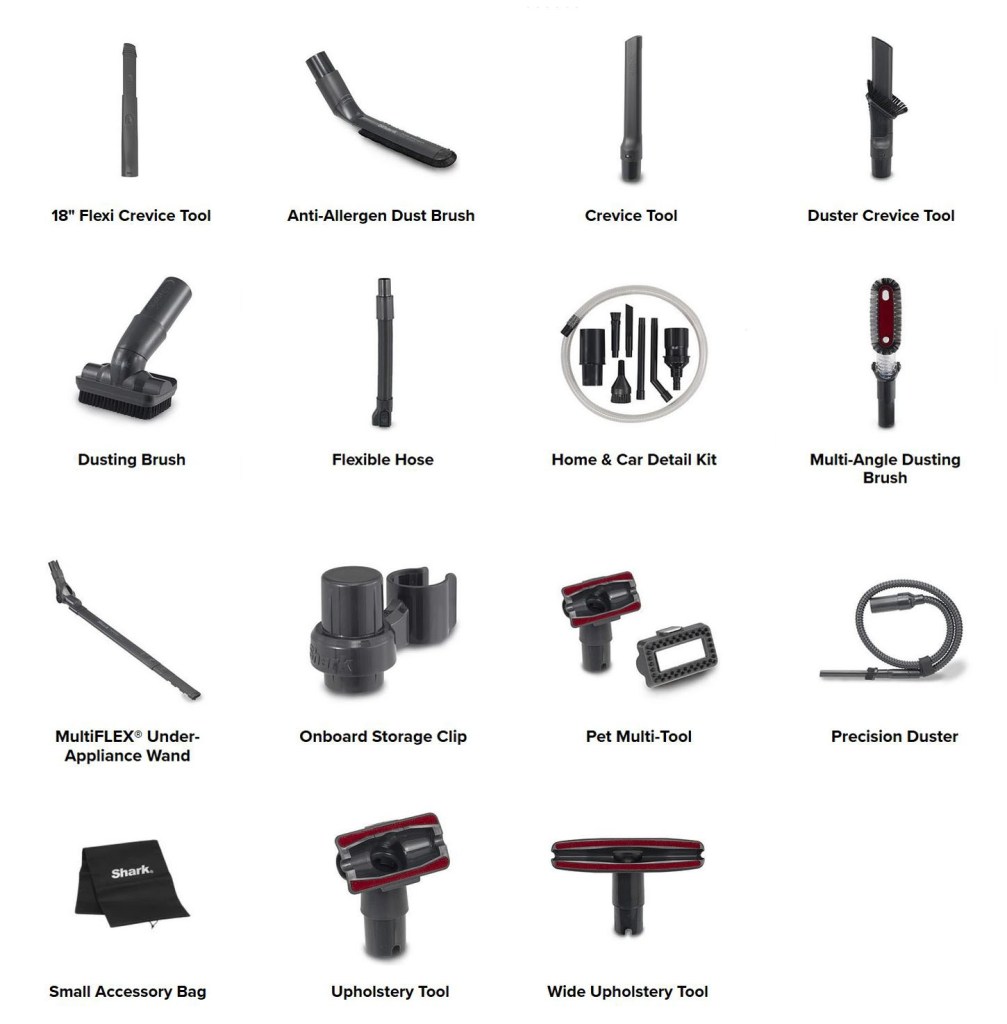 The majority of vacuum cleaners come with similar attachments and accessories. Typically, motorized power nozzles are used to clean carpets and rugs. Other attachments and accessories are unable to remove the obstinate dust.
That is why you should use the vacuum cleaner's direct sucking force to clean the carpets and rugs.
Final Thoughts
Shark vacuums are a brand you can rely on for this and a whole lot more. Before buying a Shark vacuum, you need to decide what type of vacuum cleaner you want. And you need to consider your budget, as well as the dust bin capacity and weight.