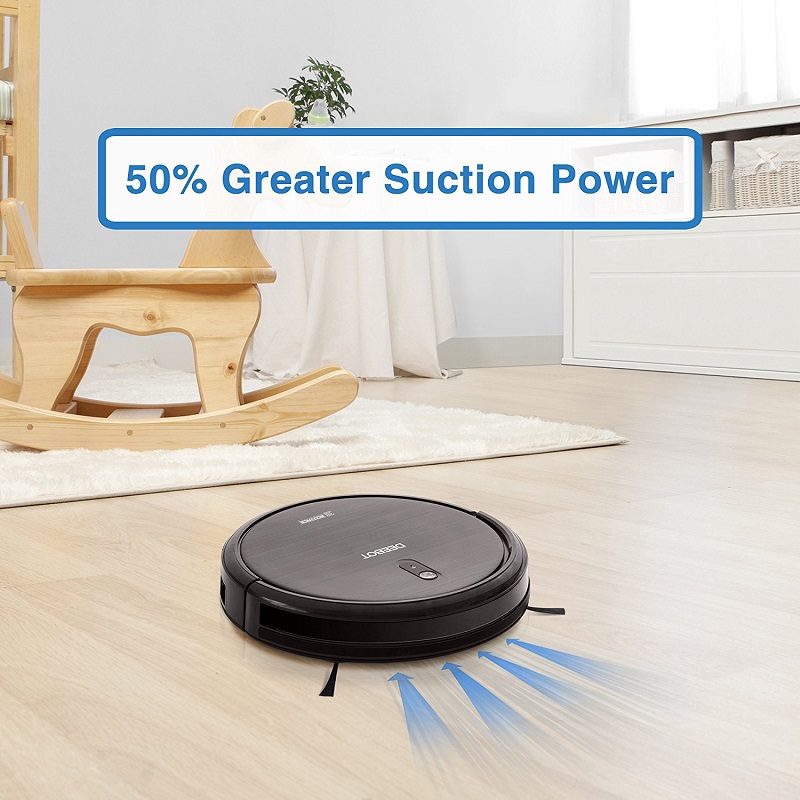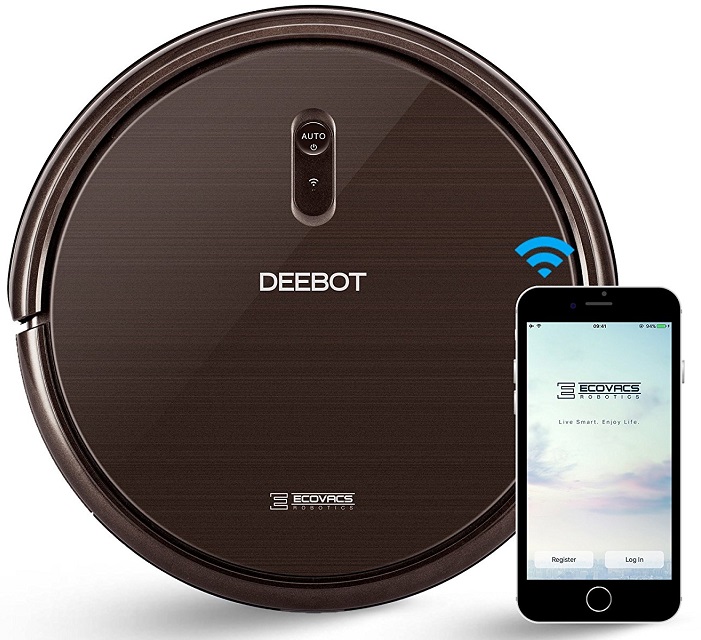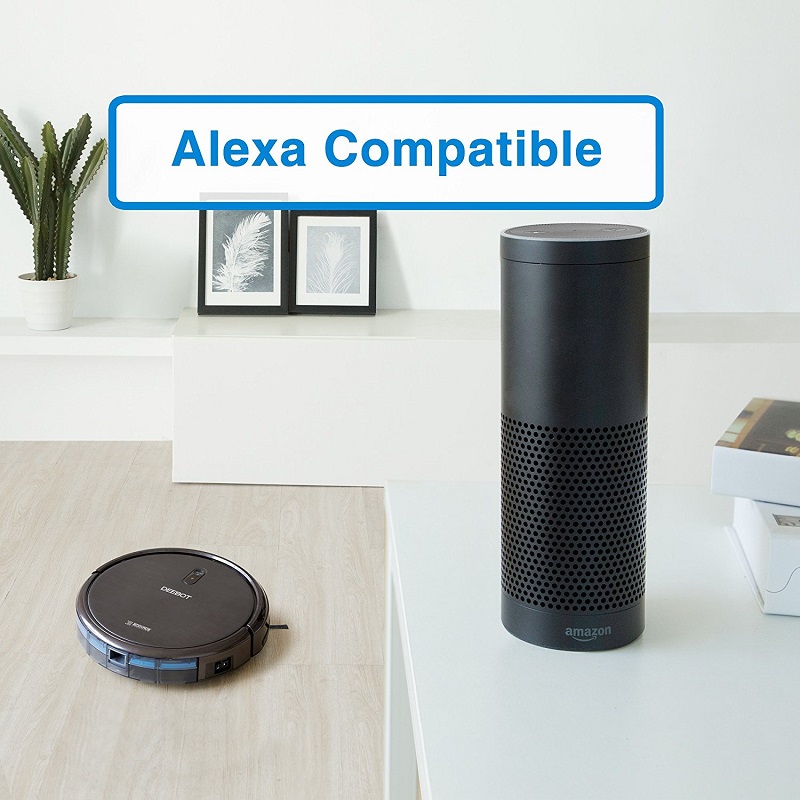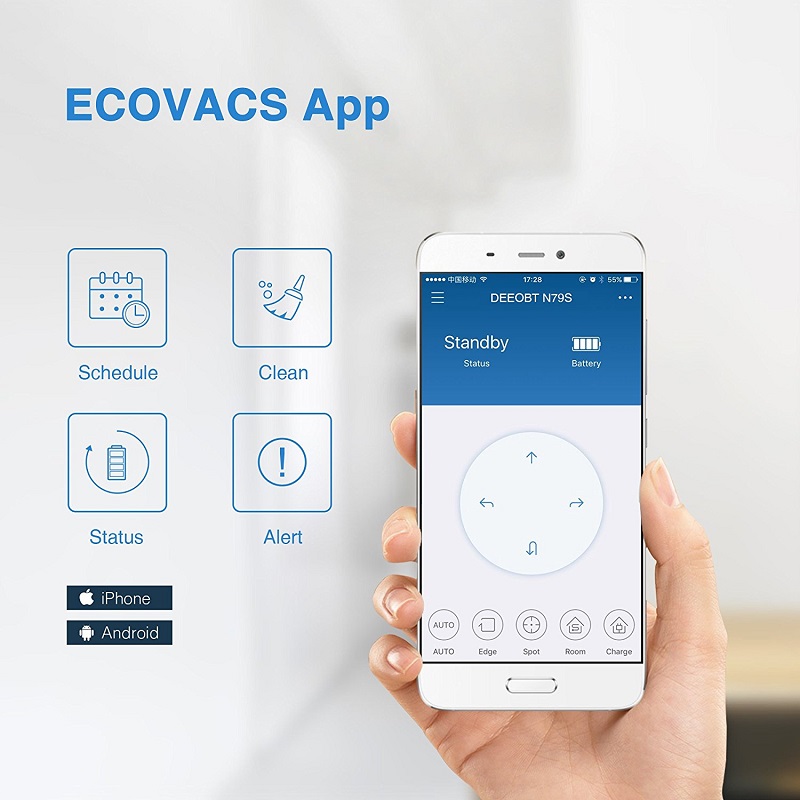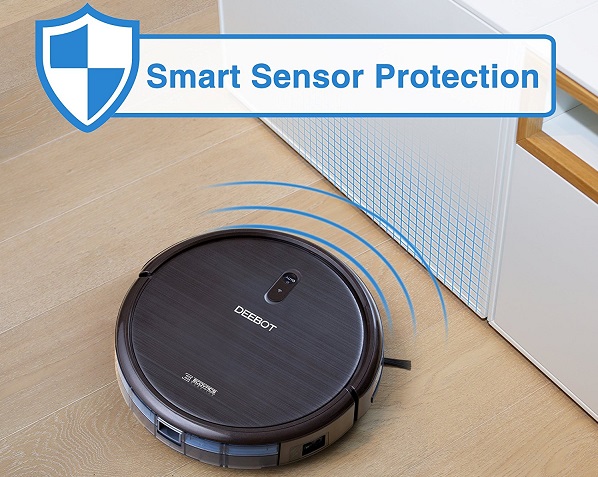 Affiliate Disclosure: I am grateful to be of service and to bring you content free of charge. In order to do this, please note that when you click links and purchase items, in most cases I receive referral commissions. Eventually, I may earn enough to buy a beer or two 🙂 
Best Deebot Robot Vacuum Cleaner: Powerful Hands-free Cleaning.
The future is here! Robot vacuums are getting smarter and taking advantage of new technologies to automate floor cleaning. Deebot has recently updated their popular N79 and enhanced it with a longer battery life, Alexa compatibility and stronger suction. It's an exciting time to buy an autonomous vacuum cleaner.
What Can You Expect From The New Ecovacs N79s Robot?
In addition to Smart App Controls you now get Alexa compatibility so that you take advantage of voice prompts through your Alexa speaker to control the robot. Cool.
The ECOVACS App provides customisable cleaning schedules that you can keep an eye on even when you're not at home. It will also send you error notifications and the robot's performance status.
The N79S is driven by a 3-Stage Cleaning process with optimum suction power, a primary brush with a helix design for deep cleaning and extensive side brushes that capture a great amount of dirt.
The navigation system provides the most advanced route guidance built by Ecovacs to date. The robot can adapt to 4 different cleaning modes depending on the task or floor type.
The battery now lasts even longer and gives the N79s a total running time of 1.7 hours thanks to the high-grade Lithium battery.
The vacuum has a maximum power of 1000 Pa yet it operates quietly at a pleasing ~67-70 dbA sound level to minimise noise interruption.
Never worry about the robot getting damaged as it is equipped with safety features and sensors to stop it from falling off stair edges and knocking into objects.
A 1-Year Warranty is provided as standard. 
---
N79s Alexa Voice Command
Alexa speakers are a hands-free speaker that you command with your voice to control devices around your home i.e. lighting, heating, music, ordering groceries etc. They are a fast-growing trend and it's good to see that the technology has extended to floor cleaning. The N79S vacuum is compatible with Alexa.
Once it's linked to your Alexa device, you can simply ask the DEEBOT robot to start or stop vacuuming with a voice command. And you can also tell it to go back to its docking station to recharge.
N79s Ecovacs App
The robot vacuum is also controllable through the Ecovacs App which can be downloaded for free on Apple & Android devices. Inside the app you can change cleaning modes, check on the robots performance status, current location and set up a cleaning schedule that works best for you. You don't even need to be at home to monitor and control your robot.
Don't worry if you don't own a device that is compatible with the ECOVACS App or own an Alexa speaker. The N79S is also shipped with a remote control to command the robot.
---
N79s is a Clever Robot
Each home is different and the floor cleaning requirements will differ between households. The N79s robot uses Smart Motion technology to automatically detect the best cleaning mode for the task at hand.
In addition to the auto-clean function, there are 3 extra cleaning modes: Spot Mode concentrates on a specific area to clean stubborn dirt and Edge Mode will focus on floor edges and corners.
N79s Boosts Suction Power
The machine is designed with Max Power function that enables you to turn up the suction power by 50% to tackle difficult areas and stubborn mess. This cleaning mode is particularly helpful for home with pets.
Better Brush Technology
The primary cleaning brush features an advanced helix design that reaches deeper into carpets to pick up engrained dirt. The side brushes are equipped with a far-reaching nylon fibre which works alongside the primary brush to provide a thorough multipurpose clean.
---
Robot Safety Is Important
The Deebot robot is kept secure from damage thanks to a range of anti-drop and anti-collision sensors placed around the robot. There's also a shielding bumper to absorb the force of any knocks against furniture and avoids damage.
Versatile Cleaning
The slim body enables the N79s robot to travel beneath furniture and vacuum areas that are difficult to reach. The robust air filtration system traps dust and airborne particles as the air is drawn into the machine and comes out cleaner on the other end.
Although robot vacuums are not yet a complete substitute for standard vacuum cleaners, they are a step in the right direction at minimising the time needed for regular cleaning. You are already saving time if you let the robot concentrate on floor cleaning whilst you clean stairs, tight gaps and high reaching areas (this won't take as long as cleaning the entire house).
---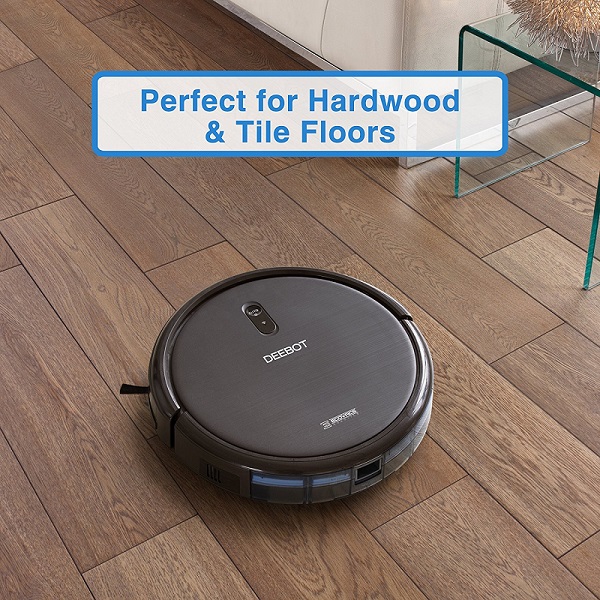 What Types of Floor Can N79s Clean?
The Deebot N79s performs best on hard floors, tiles, laminate, wooden floors and light coloured low pile carpets. Cleaning performance is not as effective on thick or dark coloured carpets.
N79s Low Noise Level
As mentioned earlier the Deebot N79S runs quietly at a comfortable ~67 dbA with standard suction and ~70 dbA with maximum suction. The low sound level means that it's possible to talk on the phone or watch your favourite movie without disturbance whilst the robot is vacuuming in the same room.
---
Deebot N79s Battery Charging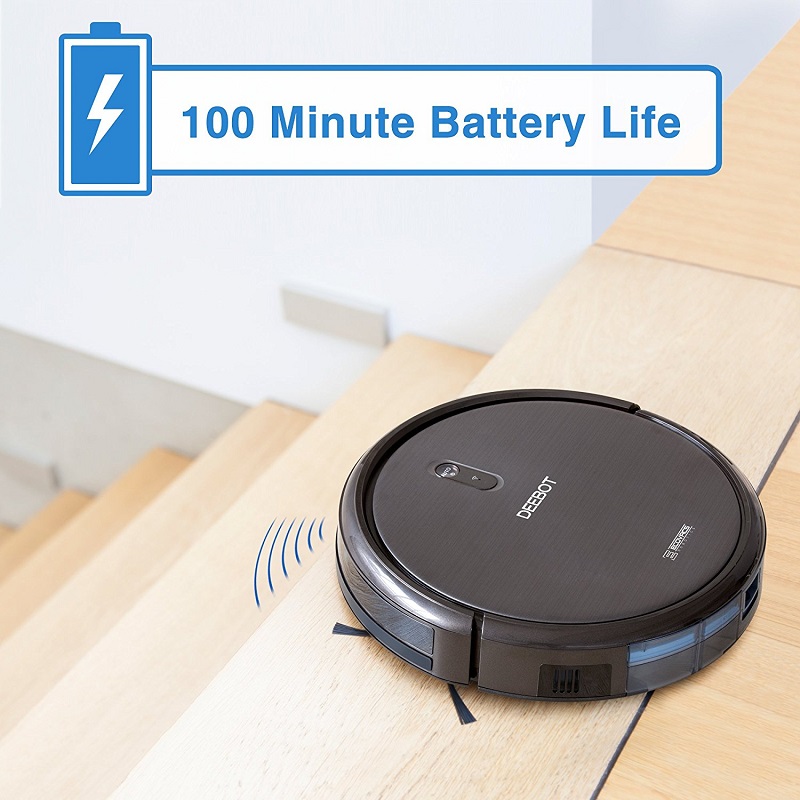 The Robot will automatically return to the docking station to recharge when it detects a low battery. The charging time is between 3-4 hours.
The machine is fitted with a high-quality Li-ion 2600 mAH battery which allows the machine to clean for 100 minutes when fully charged.
Rated Input Voltage is 100-120V AC — 50/60Hz
What Accessories Are Included With N79s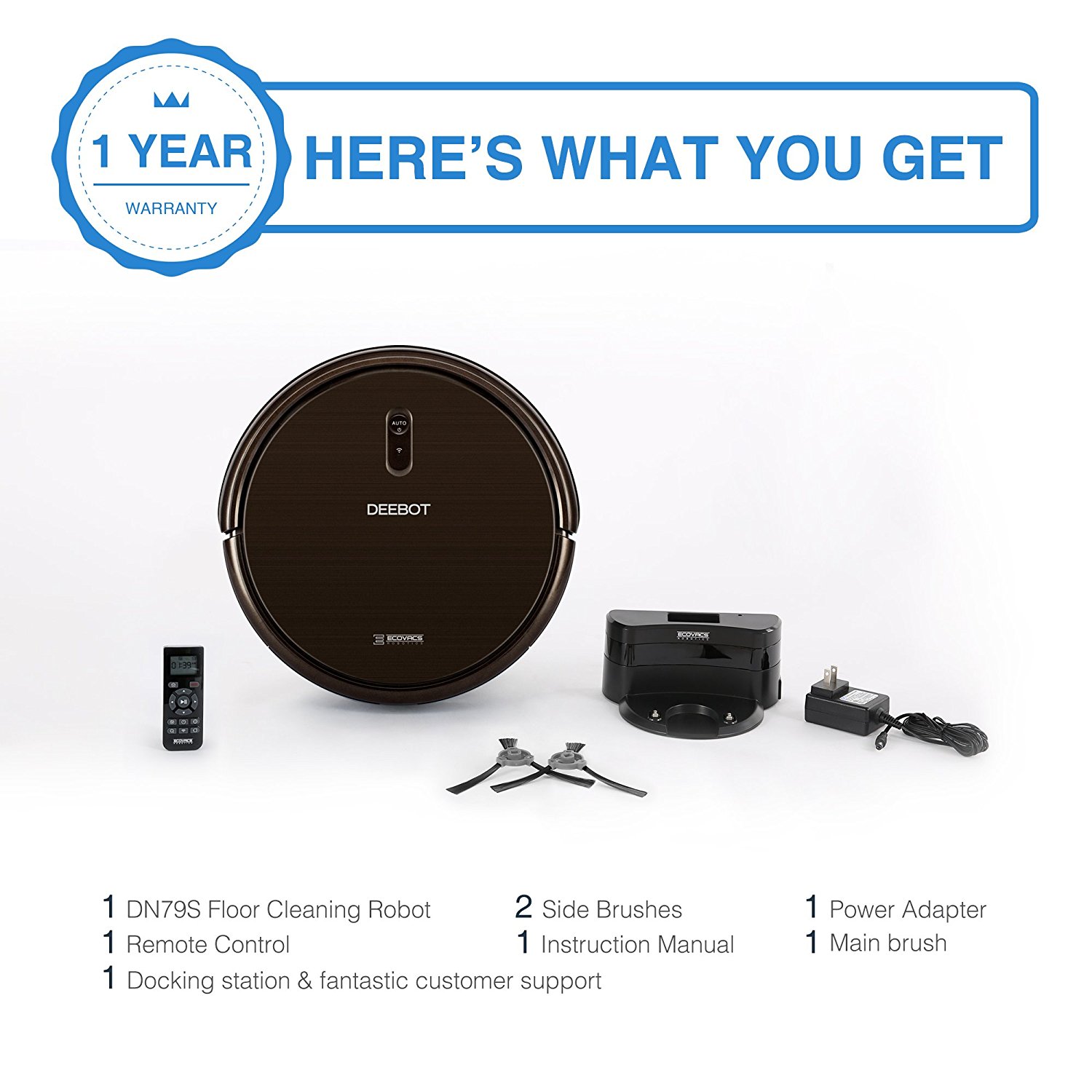 Remote control x 1
Main brush x1
Side brushes x 2
Docking station x 1
Machine cleaning tools
---
What's The Difference Between Deebot N79 & Deebot N79S?
The DEEBOT N79S is fitted with improvements to the already successful DEEBOT N79. The N79S includes a Maximum power option which boosts the suction by 50% to target high traffic areas and dirt that is harder to clean.
There are now more ways to connect with the robot vacuum thanks to the ECOVACS app and inbuilt Alexa integration so that you can command the robot using an Amazon Echo speaker.
---
How Did DEEBOT N79S Perform Around The House?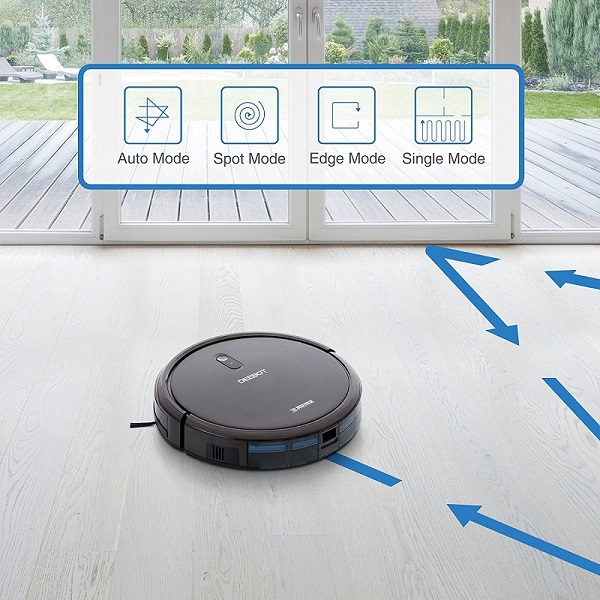 We live in a 3 bedroomed house with 2 kids and a dog. The house is split into 3 levels and has a combination of tiles, wooden floors and carpets. When I received the Deebot N79S it was easy to set up and connected effortlessly to the ECOVACS app on my iPhone.
I got the robot straight to work and watched it perform a test run on the ground floor (kitchen + living room).
The Deebot robot worked incredibly hard, especially when cleaning corners and edges, which looked immaculate afterwards. It got stuck in between a small coffee table but promptly reversed out and continued on an alternative route.
I underestimated how thorough the ECOVACS robot would clean my floors. I was sold on its high performance after the test run. If you want to get the most out of the N79S, leave it to roam freely and figure out its surroundings- you will get the maximum benefit by doing this.
Don't worry if it misses a spot, the robot will return and make sure that it cleans everywhere. N79S doesn't follow a specific cleaning pattern and takes it's time to ensure it has vacuumed all areas. Leave the machine to carry out its duties and you will return to find spotless floors.
Deebot N79S does struggle distinguishing dark furniture and can often knock into them, but the knocks are gentle and will not damage furniture. The robot will beep if it gets stuck somewhere and can't get out. The machine rarely struggles to find and return to the docking station unless the dock is located quite far away.
---
DEEBOT N79S Product Rating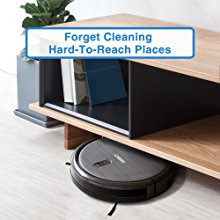 What I like the most about this robot vacuum is that Ecovacs Robotics has paid attention to ease of use and made it extremely easy to operate and interact with the N79S. They've done away with frustratingly complex features and focused on the key functions: high-performance cleaning and easy scheduling.
Product Rating: 9/10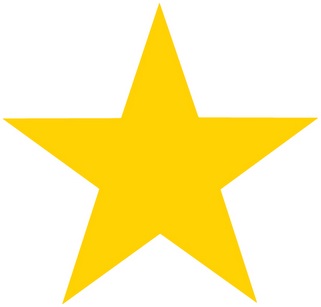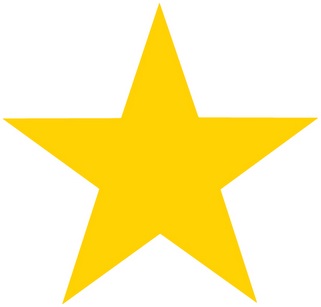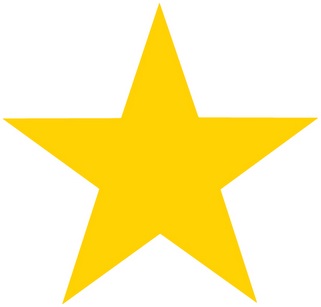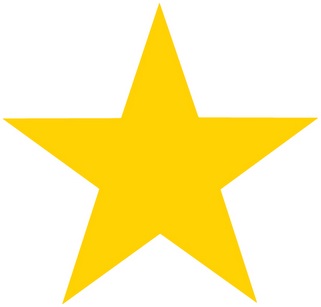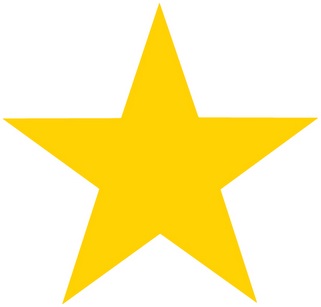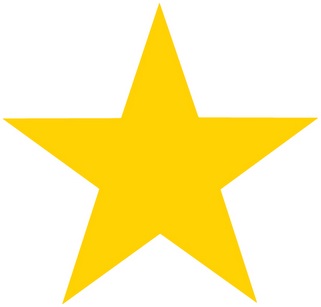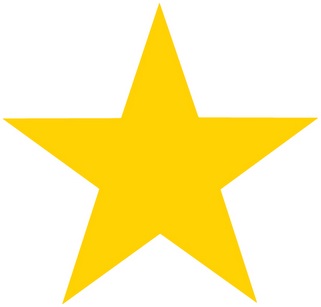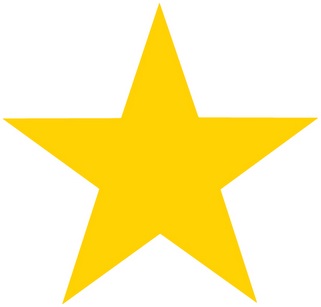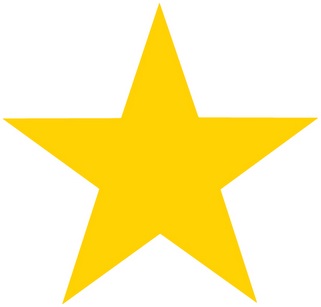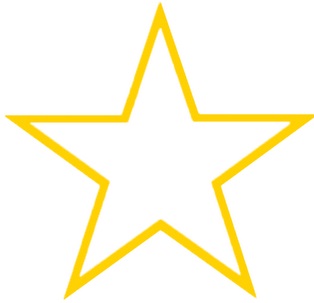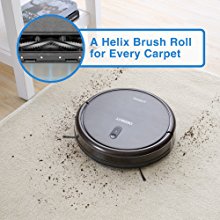 Where to Buy The DEEBOT N79S Vacuum Cleaner
---
The Bottom Line
The N79s is currently the best Deebot robot vacuum cleaner. It vacuums better than previous models- your carpets will always be fresh when you walk into the house after a long day. The smart navigation is among the best, which results in quicker cleaning times.
If you are looking for a robot vacuum with great performance and doesn't need constant looking after then you should consider ECOVACS Deebot N79s.
It will reliably find its way back to the charging dock when the job is complete or if the battery needs topping up.
I like the low profile design which allows the robot to navigate underneath furniture and seek out dirt in areas that are normally overlooked. The ECOVACS app is extremely useful whenever you need to change or schedule in a new program and it doesn't matter where you are, you have immediate access to your robot.
I would highly recommend the Deebot N79s. Are you considering buying this robot vacuum or do you already own one? Please leave your thoughts in the comments section below.
---
Our List of the Best Vacuums