Best Robot Vacuum Cleaner With Alexa Connectivity
Affiliate Disclosure: I am grateful to be of service and to bring you content free of charge. In order to do this, please note that when you click links and purchase items, in most cases I receive referral commissions. Eventually, I may earn enough to buy a beer or two 🙂
Best Robot Vacuum Cleaner with Alexa Connectivity
Are you thinking of automating your house cleaning? This is one of the best times to invest in a little robot helper, and things are about to get a whole lot easier with Alexa integration. The Tesvor X500 is a compact powerful robot cleaner with Alexa compatibility so you can literally tell it to start cleaning without the need to manually press any buttons.
I'd like to give you a quick summary of the Tesvor X500 functions and why I think this should be your preferred robot vacuum.
Tesvor X500 Provides Complete Coverage Around The House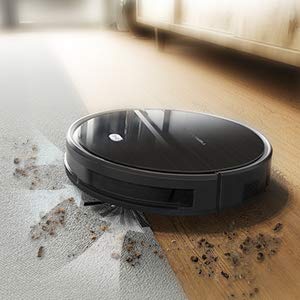 Tesvor X500 will clean your home exceptionally and every time it does this it will memorise the most efficient routes so that it covers all four corners of each room effectively and in less time.
The machine is equipped with One-Key Planning technology to remember routes and travel to areas that would normally be harder to reach with a full-sized vacuum cleaner. The robot cleans in an S-shape pattern to ensure that it doesn't miss a spot.
---
More Ways To Control Tesvor X500
Your new robot is never out of reach as there are more ways than ever to connect. The choice is yours whether you want to control X500 through the mobile app or via the voice control services such as Google Home or using Amazon Echo devices (Alexa).
You can keep on top of your floor cleaning schedule and monitor progress using the mobile app. Setting up a new cleaning routine or amending an existing one is all done within the app as well as receiving maintenance alerts whenever Tesvor needs your attention.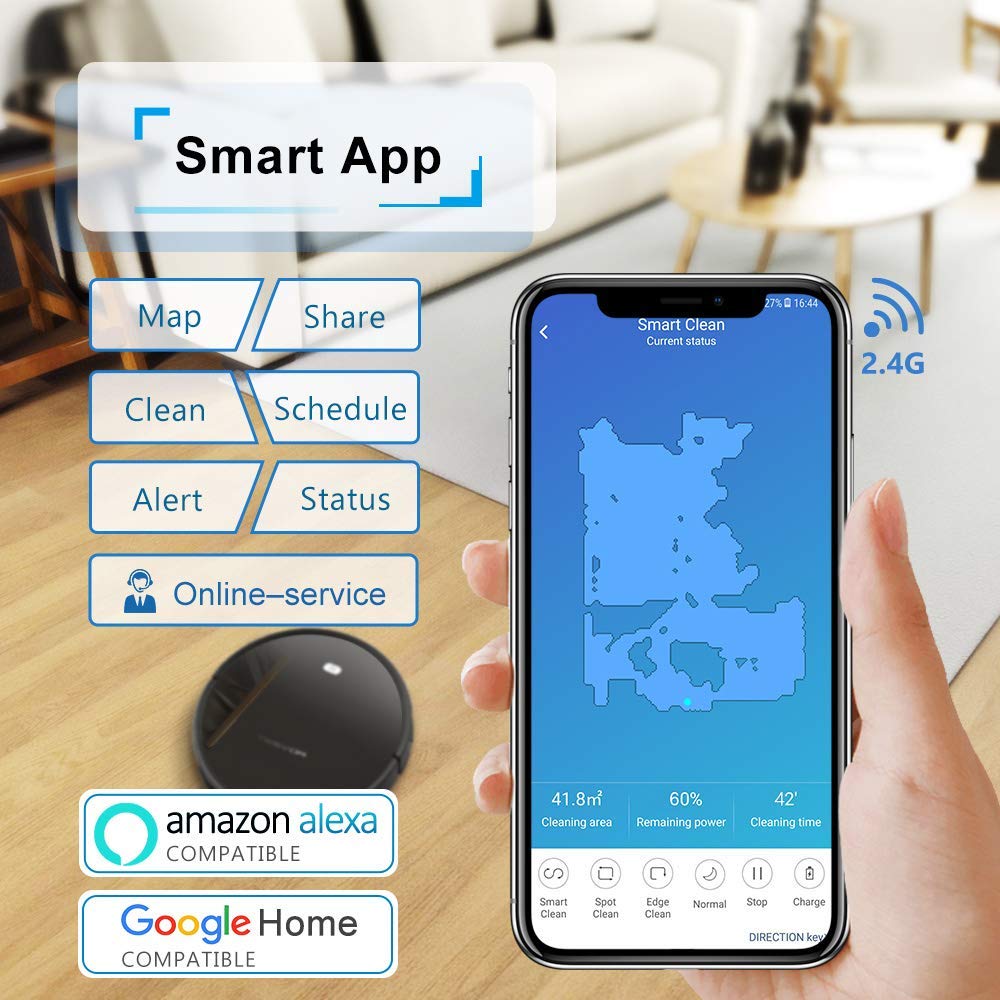 Tesvor X500 Delivers a Thorough Clean
How does the Tesvor robot vacuum deliver impeccable cleaning? The unit is fitted with V-shape rolling brushes and a brushless motor with an efficient air duct built to provide robust suction power. The robot does all of this at a lower noise than rival robot vacuums so that you can enjoy the benefits of autonomous cleaning with minimal disturbance.
Tesvor Covers all Areas of Your Home
The X500 can operate continuously for 100-120 minutes delivering uninterrupted suction power. It is designed to be efficient and you won't find it going over the same area twice. The robot will cover an area of up to 1600 sq. ft. on a single charge.
As soon as the X500 has completely vacuumed all of your floors it will automatically return to its dock and recharge ready for the next cleaning schedule. All that is required of you is to empty its bin which takes less than 2 minutes to do.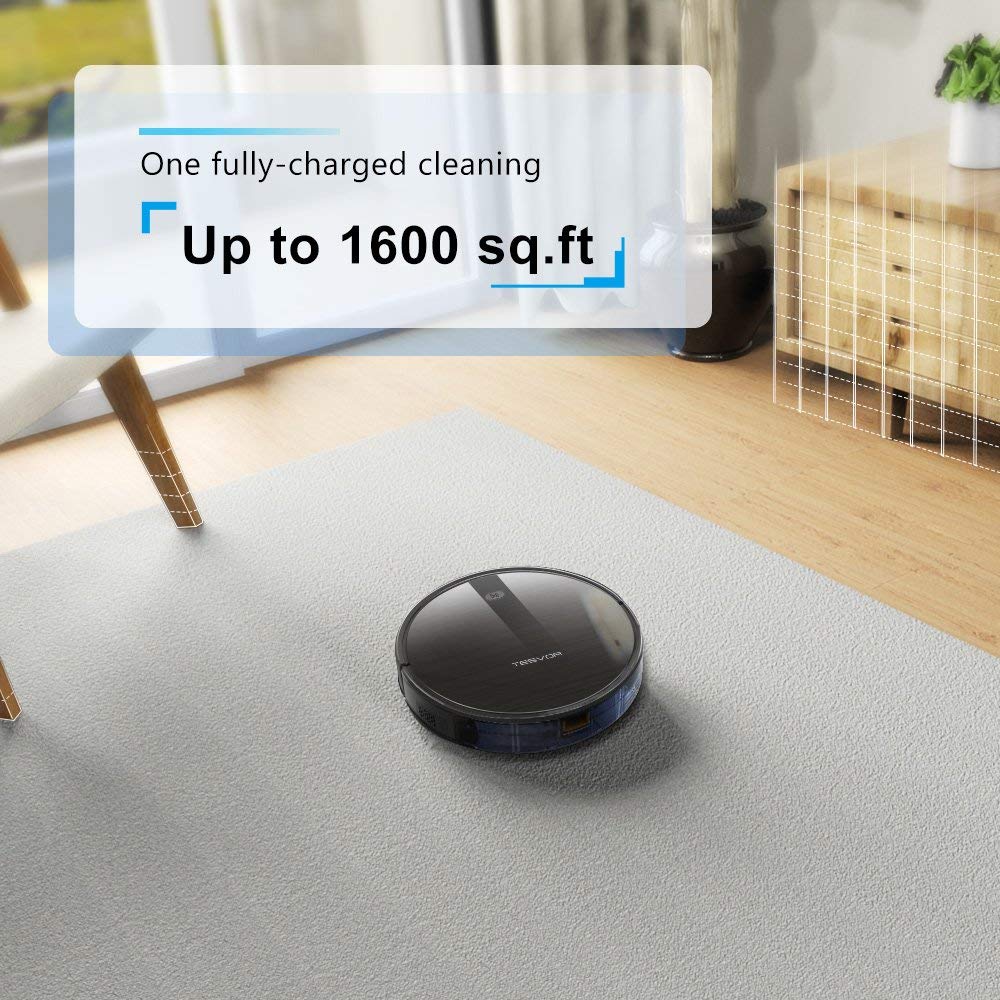 Tesvor X500 works Independently
This robot is clever and it knows where not to go thanks to the host of sensors equipped on-board. It can avoid collisions and falling off stair edges with the help of the proximity sensors that guide it away from danger and obstacles.
---
Living with Tesvor X500 Robot Vacuum Cleaner
I regularly vacuum the house at least once every 2 days and I wasn't expecting the Tesvor to collect as much dirt as I had vacuumed earlier on the day that I received him. The robot vacuumed a surprising amount of dirt within the first hour of running and the bin needed emptying after that. The X500 bumped into a few obstacles on its initial run but it quickly remembered and avoided them on all subsequent runs.
As mentioned earlier, the X500 is equipped with robust cleaning technology to ensure that it reaches most areas and cleans up thoroughly. The machine is quiet enough to vacuum whilst you're watching t.v. in the same room without causing interruptions.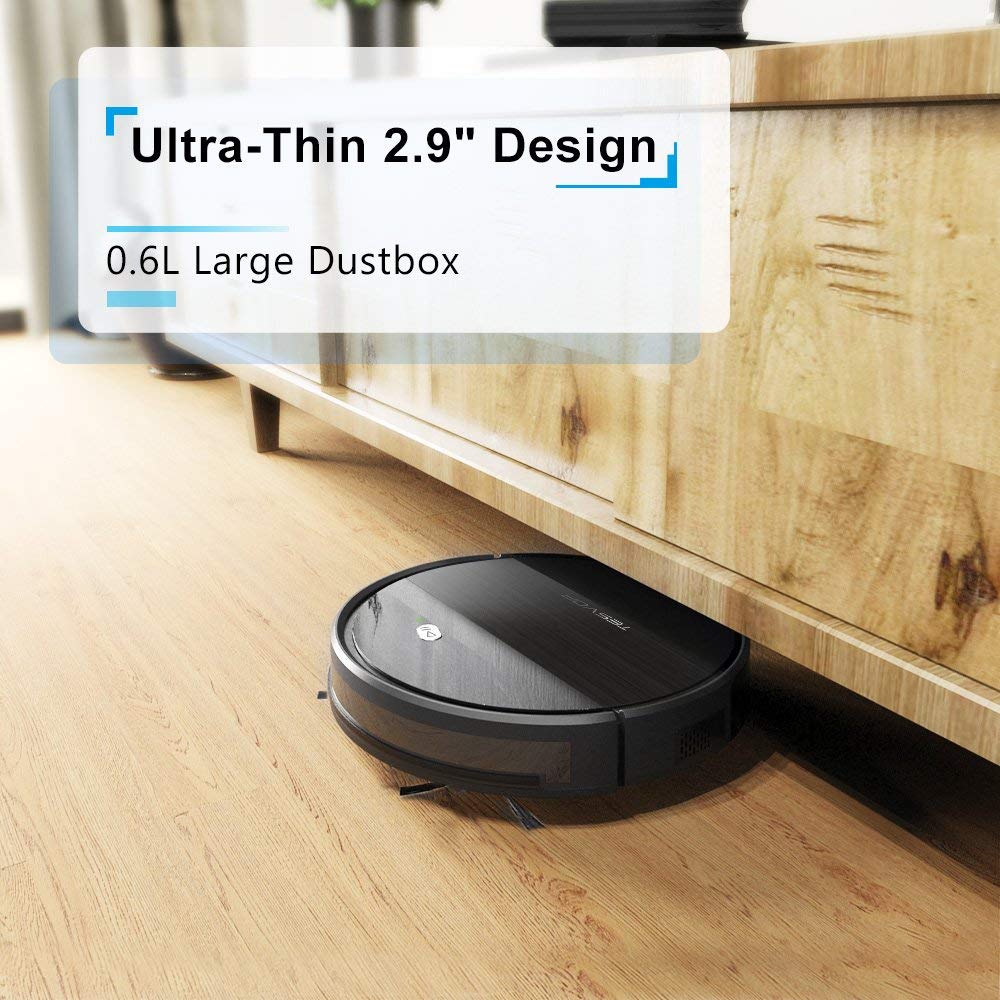 The slimline profile allows the Tesvor robot to travel underneath furniture and areas that would be difficult to reach with my bigger vacuum cleaner. If the machine needs to recharge partway through a cleaning schedule it can memorise the area that it last cleaned and return back to it. This robot will free up a lot of your time that you'd normally need to set aside for floor cleaning. It costs considerably less than pricier brands such as Dyson or Roomba but is on par with these premium brands.
What I like most about the Tesvor X500 is the speed at which it recognises and maps out new areas. Give the little robot about 5 minutes and it will be cleaning the new space as though it has been there many times before. My other favourite feature – "Alexa. Please tell Tesvor to clean the house because I can't be bothered to do it myself".
I've trialled various robot vacuums from hideously expensive machines right down to the cheap brands and everything in between. Tesvor X500 is a mid-range robot vacuum that delivers most of the conveniences that you'll find in higher priced robots.

Cleaning performance is never compromised and in some cases it outperformed brands like the Roomba for consistent obstacle avoidance and eliminating pet hair. If you are looking for a robot vacuum that requires minimal maintenance but gives maximum output then Tesvor is hard to beat.
---
Tesvor X500 Robot Vacuum Cleaner Product Rating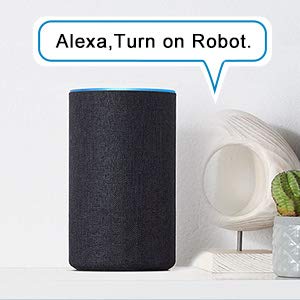 The Tesvor X500 robot vacuum cleaner is smart enough to clean your floors without supervision. It eliminates dirt and pet hair leaving your home fresh and clean every time you walk through the door after a long day at work.
There are multiple ways to program and connect with the robot (Alexa, App and Google Home) and the features that are fitted into the X500 are normally found on robot vacuums that cost a lot more. The Tesvor robot provides impressive performance and it qualifies as a great buy.
Product Score: 8 /10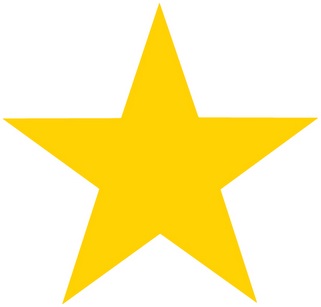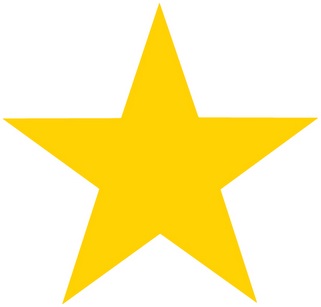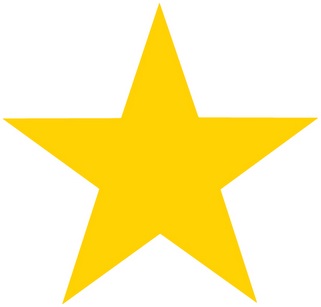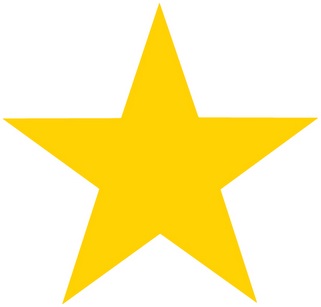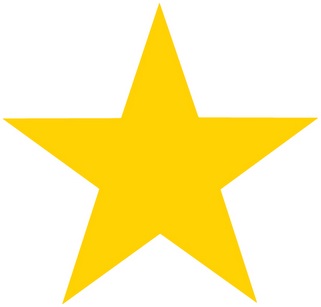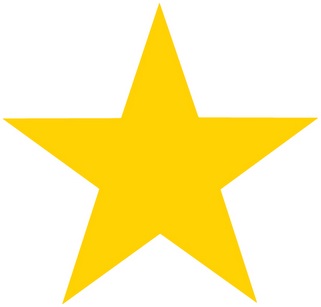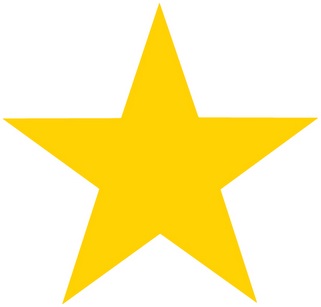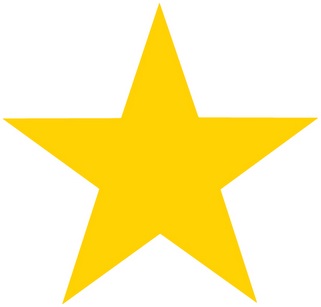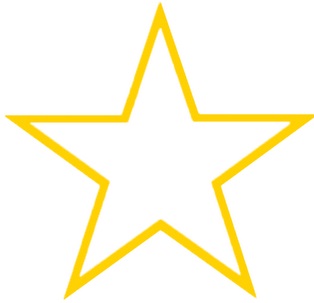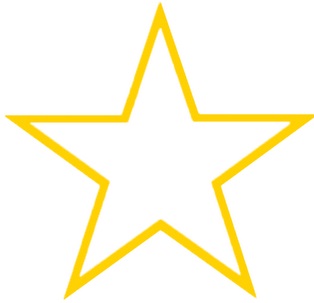 Where to Buy
Tesvor X500 Robot Vacuum Cleaner
---
Pros:
A Slimline design enables the robot to travel beneath furniture and awkward spaces.
Alexa compatibility extends convenience.
Large dirt bin for less frequent emptying.
V-shaped rolling brushes and a brushless motor ensures that no dirt is left behind.
Long battery life that lasts up to 2 hours.
It quickly maps out new areas.

Cons:
Like all robot vacuums, Tesvor cannot clean stairs.
The initial cleaning runs are a bit bumpy, with a tendency of gently knocking into furniture, but the robot adapts quickly.
---
Conclusion
The Tesvor X500 is amongst the best robot vacuum cleaner with Alexa connectivity that we've tested. It works brilliantly on multiple floor types and gets rids of pet hairs with no issues. The robot gets on with the job and travels around the main part of our house remarkably quick whilst lifting all manner of dirt from areas that we usually can't reach with a larger vacuum cleaner.
The robot navigates around house furniture without trouble and copes well with random obstacles such as the kid's toys. Our house is a mixture of carpets, tiles, rugs, wooden floors and the X500 can transition between floor types with relative ease.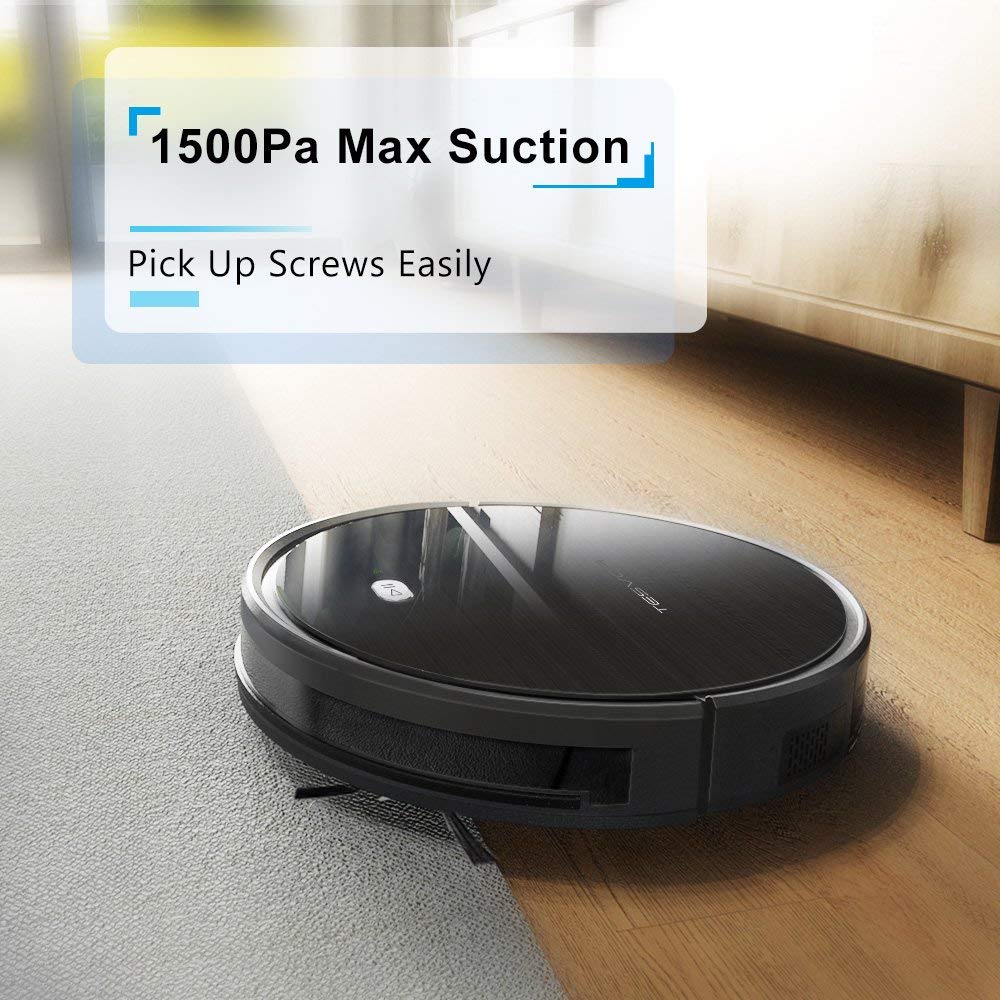 You are provided with extra brushes and filters and if you encounter any issues with the robot, you will always get a speedy reply/service whenever you get in touch with the company.
Are you considering buying the Tesvor X500 robot vacuum cleaner or do you already own one? Please leave your comments in the section below. I'd love to hear from you.
---
Our List of the Best Vacuums