Affiliate Disclosure: I am grateful to be of service and to bring you content free of charge. In order to do this, please note that when you click links and purchase items, in most cases I receive referral commissions. Eventually, I may earn enough to buy a beer or two 🙂 
If space in your home is limited, you should consider a compact vacuum cleaner. What is the best robotic vacuum cleaner for a small apartment or home? Before we look at robot technology it's a good idea to keep a note of the type of space you are working with. Do you have an open-plan space or is it a cosy studio apartment?
Robot vacuums work better in rooms with fewer obstructions. Whether your home is large or small it's best to clear away clutter so the robot can move freely. Here are a few reasons why robot vacuums are the perfect cleaning tool for small apartments and homes.
---
Robot Vacuum 3 Stage Cleaning System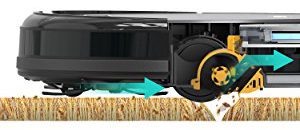 Unlike uprights or canisters, modern robot vacuums are fitted with a 3 stage cleaning system. At stage 1 you will find a single or double side brushes that sweep debris and dust towards the vacuum. Stage 2 is a brush that rotates quickly to deep clean your floors.
The final stage is a powerful motor that efficiently sucks up dust and dirt into the collection bin. Robot vacuums might be small appliances but the 3 stage system delivers a thorough clean in small and large homes.
---
Why is a Robot Vacuum cleaner a good investment:-
It's fascinating to see a robot vacuum cleaner working through your home. From the moment you switch in on it will cleverly work out the best route and remembers which parts of the house it has already cleaned. Robot vacuums will scan the surrounding area and quickly adapt to avoid collisions and falling off stair edges.
Leave it to work autonomously whilst you are out at work or shopping and you will come back to a clean home every time. Cleaning your floors is now one less thing to worry about. Most modern robot vacuums are designed to be compatible with your smartphone. This function lets you control everything from cleaning modes and battery charging to cleaning schedules.
All of this smart navigation is made possible with the use of proximity and cliff sensors (more on this below).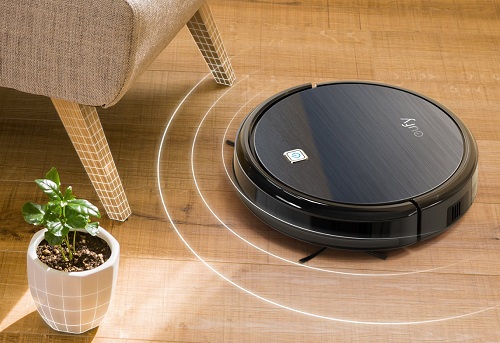 The robot always knows where to go and can find its way back to the charging dock when the battery is running low.
Given all this clever technology how do you decide what is the best robotic vacuum cleaner for a small apartment or home?
Click Here to View our Top 8 Robot Vacuum Cleaners
---
Advantages of a Robot vacuum:-
They are highly efficient and require little energy to charge batteries.
Requires less storage space than a full-sized vacuum.
Simple to set up cleaning programs.
A robot vacuum can easily adapt to your home surroundings.
Purchasing a robot vacuum won't cost you a fortune. There's plenty of choice ranging from premium to budget to suit every wallet.
Machine parts are easily replaceable and affordable.
Limitations of a Robot Vacuum:-
Unfortunately, robot vacuums cannot clean the stairs. Current technology hasn't figured out a way for robots to climb or descend stairs. If you live in a small apartment or bungalow then this won't be an issue.
Certain robot vacuums struggle to clean dark surfaces because the sensors mistake them for cliff edges.
This limitation won't apply to most homes but it's worth noting that robot vacuums will not work on inclines more than 30-degrees.
Recommended Reading: Best Wet & Dry Robot Vacuum Cleaners for Vacuuming and Mopping
---
Route Mapping & Navigation
Not all robot vacuums are created with identical navigation systems and sensors. Below is a summary of the different types of navigation technology you can expect to find in modern robots.

Sensor Mapping– This type of mapping system relies entirely on sensors meaning that the robot will navigate through your home freely without a planned route. The disadvantage is that the robot can end up cleaning the same areas more times than necessary and waste battery power by doing so. The robot cannot remember where it has cleaned thus if it needs to recharge, it cannot resume where it left off. This inferior mapping system is normally found in cheap robot vacuums such as CleenMate or Robomaid. Ensure you choose your robot wisely.
Camera Mapping- a robot vacuum equipped with this system will use a combination of cameras and sensors to map out its route. The camera allows the machine to plot its bearings and remember the areas that it has already cleaned. This system is much more efficient than sensor mapping because the robot will not continue to go over areas that it has already cleaned thus saving on power and cleaning your home faster. If the robot needs to recharge its battery halfway through a clean routine, the camera mapping system will guide it to pick up from where it left. Camera mapping will be found on mid-range and premium models.
360 Eye Mapping– a clever type of mapping technology that relies on a camera placed above the robot for a 360 degrees' field of vision of the surrounding area, this together with various sensors enhances the navigational capabilities of the robot vacuum. Similar to camera mapping, the robot will know exactly where it has cleaned already to avoid cleaning the same area. The most common robot with 360 mapping is the Dyson 360 Eye robot.
If you're still deciding which robot vacuum will work best for your home click here to review our Top 8 Robot Vacuum Cleaners
Laser Mapping– the robot will use a laser placed above the robot and a variety of sensors to determine where the obstacles are. The robot will know which parts of the house it has already cleaned and it can resume where it left off if it needs to stop midway to recharge. Laser Mapping is popular amongst robot vacuums such as Neato and Ecovacs Deebot.
---
Extra Features of a Robot Vacuum

Not all robot vacuums are created equal, their features vary depending on which brand and model you get. Manufacturers are constantly adding great functions to improve the convenience and autonomy that users enjoy from owning a robot cleaner. What extra features should you look out for when you decide to buy a robot vacuum?
Cleaning schedules
This is a must-have feature and thankfully most robots are equipped with a scheduling function so that you can plan which days and times you would like your robot to clean. Setting a schedule is a good way of ensuring the house is vacuumed regularly whilst you're out and you can always return to a clean home.
Self-Emptying Bin
This clever feature is relatively new and addresses the issue of the dirt bin filling up partway through a cleaning routine. Robot vacuum bins are small and require emptying frequently. If you're not around to empty the bin, the robot can return to the dock where the bin will be emptied into a bigger collection bin that can be emptied less frequently. That way the robot can always get on with the job at hand.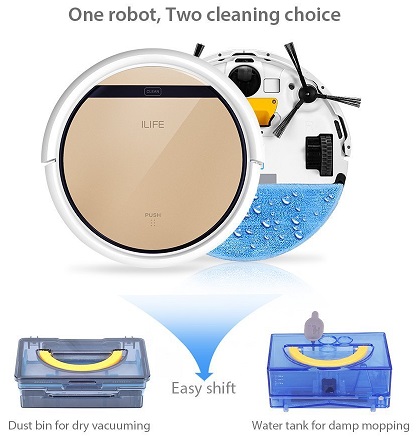 Mop Feature
What's better than a robot that can clean floors? A robot vacuum that can mop floors as well. Robots such as the iLIFE V5s will vacuum floors and are equipped with a wet feature to mop hard floors.
This is made possible by including a water tank that works together with the auto damp mopping spa. This dual function is a great way of getting more cleaning tasks done.
---
Robot Vacuums Can Reach Small Areas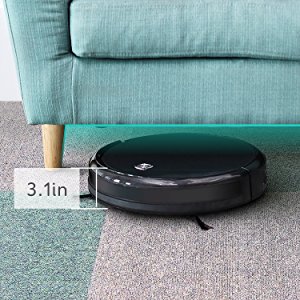 Small spaces that are normally difficult to clean are easily accessible to robot vacuums thanks to their portable low profile bodies.
Some robots can even adjust their height to navigate into limited spaces underneath furniture and beds. If you live in a small apartment or home you should take advantage of this great technology that requires little storage space and always keeps your home clean.
Click Here to View our Top 8 Robot Vacuum Cleaners
---
Our Best Vacuum Cleaner Recommendations
---