Here's a quick step-by-step guide on how to kill bed bugs permanently. The threat of bed bugs in our homes has massively reduced since the 1900's but these parasites have become immune to widely used pesticides and can easily be transferred between areas, most commonly when holidaymakers are staying in hotels or lodges.
If you discover bed bugs in your bed, don't fret. There are simple methods that can be used to kill pests trying to share your bed. The next few steps might sound long-winded but if followed all the way to the end it only needs to be done once and will give you a pest-free mattress forever. It's a task worth the effort!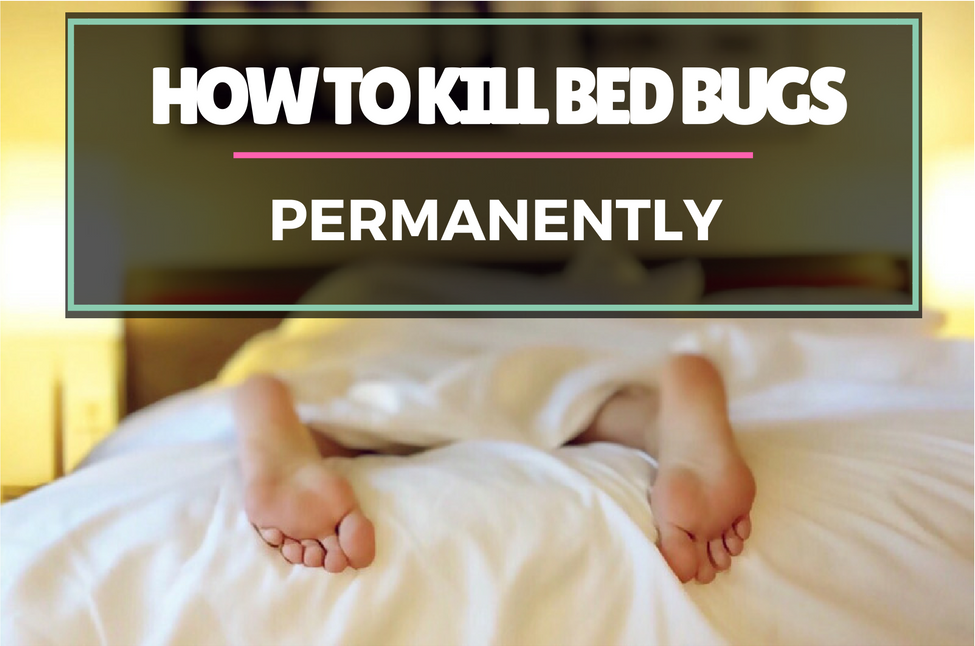 Items Required Before Starting
A washing machine (with a hot water setting).
A tumble drier.
Vacuum cleaner (preferably with a HEPA filter).
Steam Cleaner.
Bin liner / garbage bag.
Bed bug contact spray.
Residual Spray or powder .
Certified Bed bug mattress / box spring protector.
Step 1.
Start off by removing your bed sheets and duvet covers from the bed and place them into a secured plastic bin liner. Tie up the bin liner to stop the bugs from escaping and spreading to other areas of your house.
Step 2.
Carefully place the bedding into your washing machine straight away, seal the bin liners and dispose them in the garbage bin outside. Program your washing machine to the boil wash setting or the hottest setting and wash the bedding.
Ideally you should use the highest heat setting on your tumble drier to dry your bedding and kill off any remaining diehard bugs and eggs hidden deep within your bed sheet and duvet cover.
Step 4.
Whilst your bedding is going through the wash, take off your mattress from its bed frame and vacuum clean the mattress and bed using the best attachment provided. This will suck out Bed bugs and eggs that are harbouring in the crevices of the bed.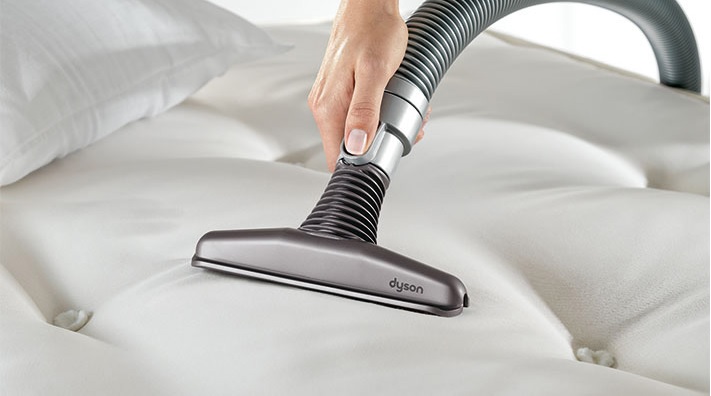 Step 5.
Your standard vacuum cleaner should be able to carry out the above task although it's recommended to use a vacuum that can suck up the bed bugs into sealed system with a HEPA filter to trap them and ensure that they don't escape.
Step 6.
When the vacuum clean is complete you can ramp things up by going over the mattress using a steamer. The hot steam will filter through into the mattress, bed frame, headboard and obliterate any bugs and eggs burrowed deep within the mattress. Slowly go over the entire bed with your steamer and concentrate on folds and any tight spaces that the bugs might be hiding (give those bugs a hard time).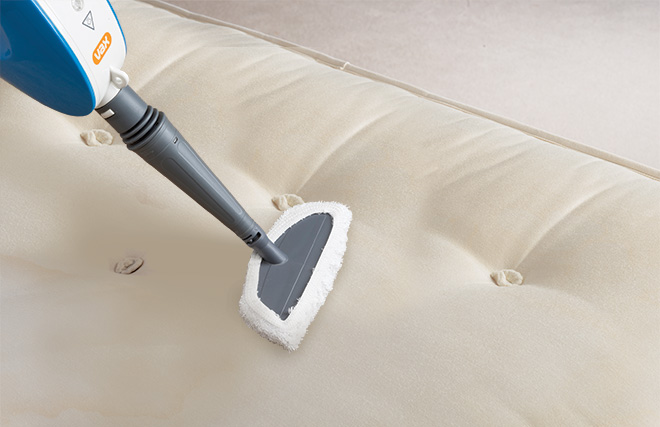 When the steaming is complete and the bed is dry it's now time to spray the bed frame and headboard with a Bed Bug Killer contact spray. Using a spray will get rid of any remaining bugs fast and leave nowhere for them to hide.
Step 8.
The next step would be to use a residual spray within the gaps, cracks, nooks and crannies of the surrounding area i.e. walls and floorboards close to the bed.
Step 9.
Well done for getting this far! Your bed should now be fully disinfected. Theres one more thing to do to ensure that your hard work doesn't go to waste. You should use a sealed bed bug mattress protector. There's plenty of affordable options online for both your mattress and box spring. A protector will stop the bugs from getting into your mattress or escaping and lessen potential breeding grounds within your mattress.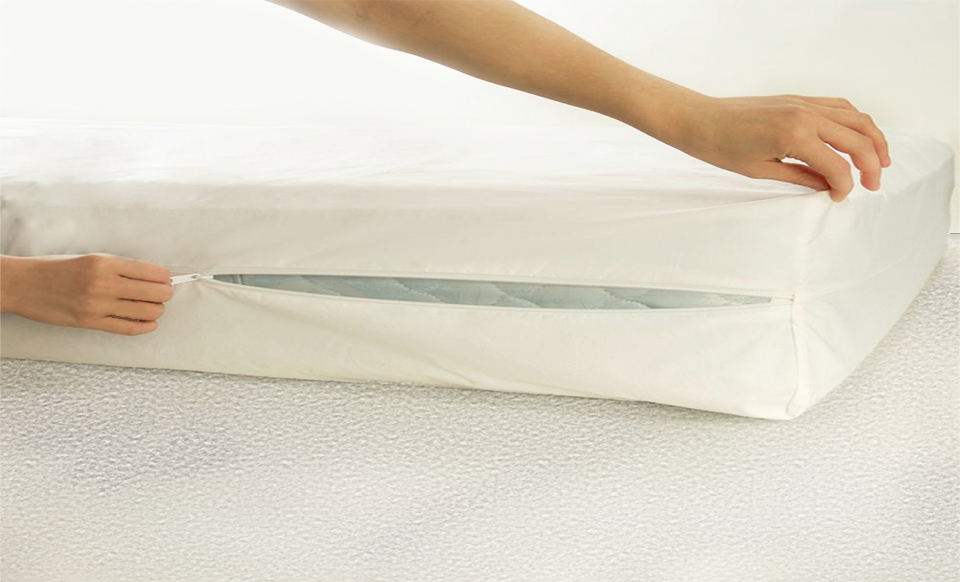 Step 10.
Once you have encased your mattress in its protector you can place your mattress back onto the disinfected bed frame / box spring and spread the bed with your fresh bug-free sheets and duvet.
Extra Precautions
Disinfecting, vacuuming, steaming your bed and protecting your mattress are crucial steps to getting rid of bed bugs; however, there's are a few additional steps that I recommend. You have done a good job at addressing the immediate issue of exterminating the bed bugs but you need to prevent them from coming back onto your bed.
Bed bugs love your mattress, box spring and bed frame so those are the areas that we have concentrated on but we have to look at areas beyond the bed like bedside tables, drawers and wardrobes.
Begin by separating the bed from other areas it comes into contact with. The good news is that bed bugs don't fly. The only way of getting to you is by crawling up something like your bed skirt so it best to either tuck them so they don't touch the floor or remove them from the bed altogether.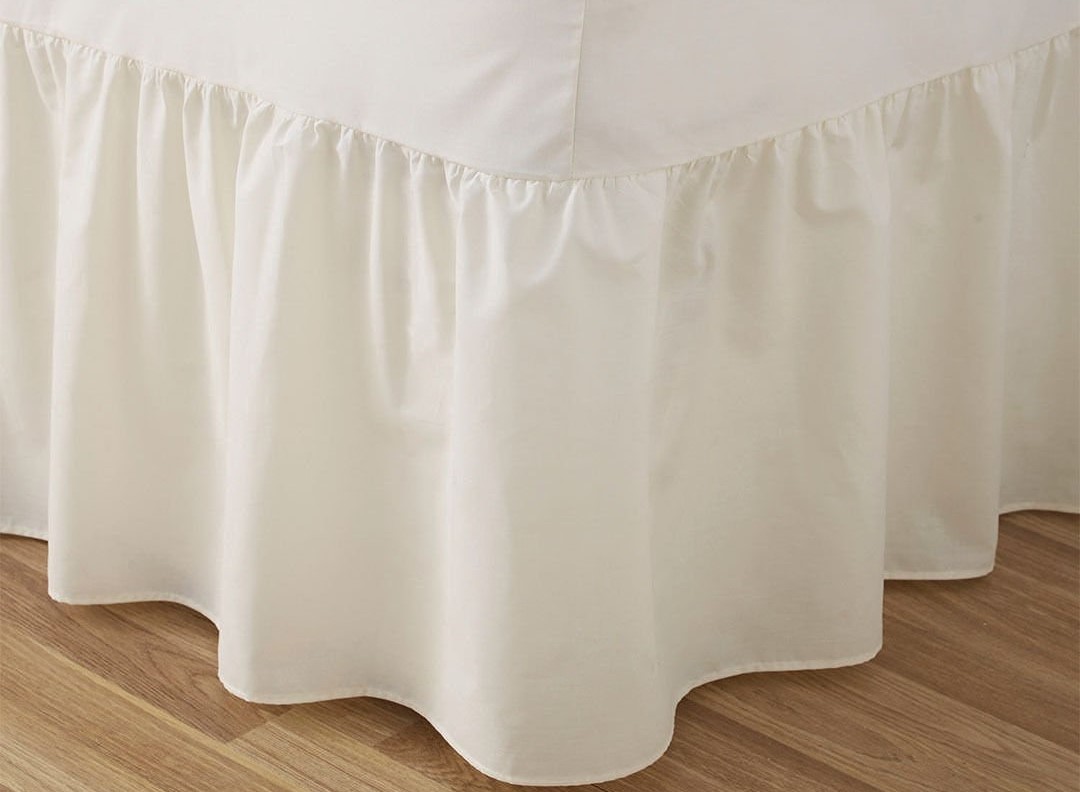 Get rid of extra pillows that are not required on the bed and remove anything stored under your bed.
A Bed bug's main route of getting to your bed is by crawling up the legs of the bed frame. A clever method of separating your bed from the floor is by investing in simple reusable pitfall traps attached to the bottom of each bed leg. Bed bugs will climb up and fall into the trap where they cannot get out. Once you have installed your pitfall traps you can then observe the number of bed bugs trying to reach you and see if the amount is reducing, without the hassle of sharing your bed with them.
Bring out your beloved vacuum cleaner and use it to concentrate on deep gaps along for floorboards, skirting boards, windowsills etc. Slowly go over these areas again with your steam cleaner to ensure that the bugs and their eggs are destroyed by the steam's heat.
Finish off by applying contact spray and residual spray or powder on the most likely breeding areas like gaps between floorboards or skirting boards, behind any bedroom furniture, carpet edges and any other tight spaces.
Sticking to this simple regime will make sure that bed bugs think twice before using your room as their preferred habitat. If you have any questions or other suggestions that you would like to see mentioned in this article please drop a comment below. Good luck and stay bug-free!
---
Our List of the Best Vacuums
---
More Cleaning Tips: