Affiliate Disclosure: I am grateful to be of service and to bring you content free of charge. In order to do this, please note that when you click links and purchase items, in most cases I receive referral commissions. Eventually, I may earn enough to buy a beer or two 🙂
Is Shark Navigator Lift Away Pro NV356E the best 2-in-1 vacuum cleaner for carpets and hard floors? If you're searching for a low-cost vacuum that gives great results then read on. The Shark Navigator Lift-Away Professional Upright NV356E is a light multifunctional vacuum that offers versatile cleaning thanks to the removable canister.
Simply press a button to detach the canister from the main body to conveniently clean areas that are harder to reach. It's good to know that the Shark upright vacuum is fitted with one of the best HEPA filters and a sealed system to capture dust and airborne allergens.
You can seamlessly transition from carpet to hard floors by simply pressing a button to turn off the brush roll. Shark Navigator Lift-Away Professional Upright NV356E can compete with the big boys i.e. Dyson, and in some cases outperform premium vacuum cleaners at a cheaper cost.
Is Shark a brand you can trust and more importantly can their vacuums stand the test of time and maintain suction performance? In this review I'll scrutinise every aspect of the Lift-Away Professional NV356E and help you decide if it's the best upright vacuum cleaner for you.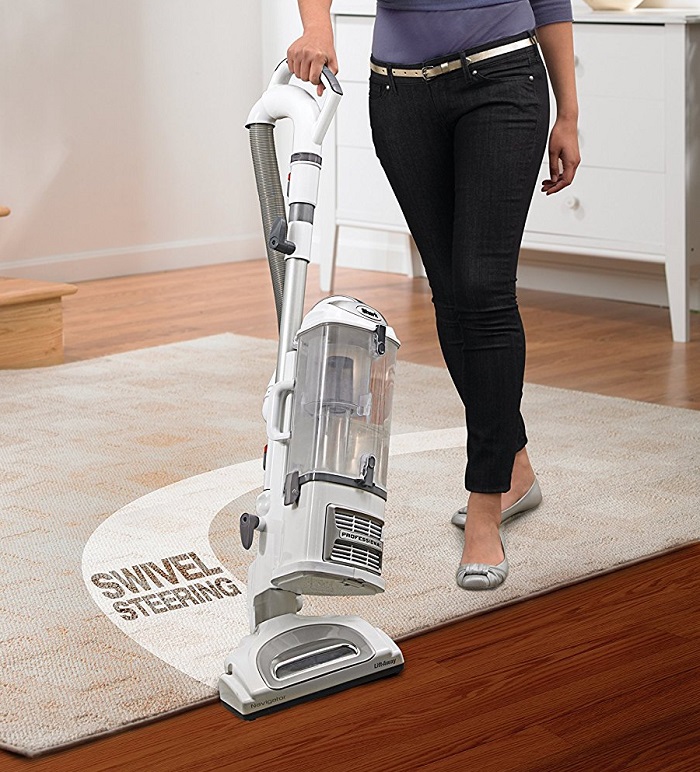 Shark Navigator NV356E Build Quality
The vacuum feels sturdy and is built from durable materials although the clips don't feel as strong as previously tested models overall I'm impressed by the machine's robustness. It's great to see that the extension tube is metal and the accessories attach together very easily. The suction power on the Shark Navigator NV356E is comparable to that found on the Dyson upright vacuums such as the DC40.
The motorized brush is transparent at the top to help you spot clogged up dirt or hair caught in the brush. Thankfully the Shark Navigator NV356E is lighter than it looks and is ideal for the elderly or anyone that struggles with cumbersome vacuum cleaners.
Cosmetically, the Shark NV356E does not look as good as Dyson vacuums but that shouldn't put you off. Although the machine is not pretty it delivers excellent performance throughout.
Shark Navigator NV356E Ergonomics
When comparing the Shark Navigator Lift-Away NV356E to Dyson vacuums you can notice some similarities ergonomically. Dyson wins the race when looking at compactness and a streamlined design but Shark ultimately leads the way for ease of use.
Where Shark really excels is their "Lift-Away" canister that gives the option of detaching the canister from the main body to allow for easier cleaning of hard to reach areas, stairs, window frames and so on.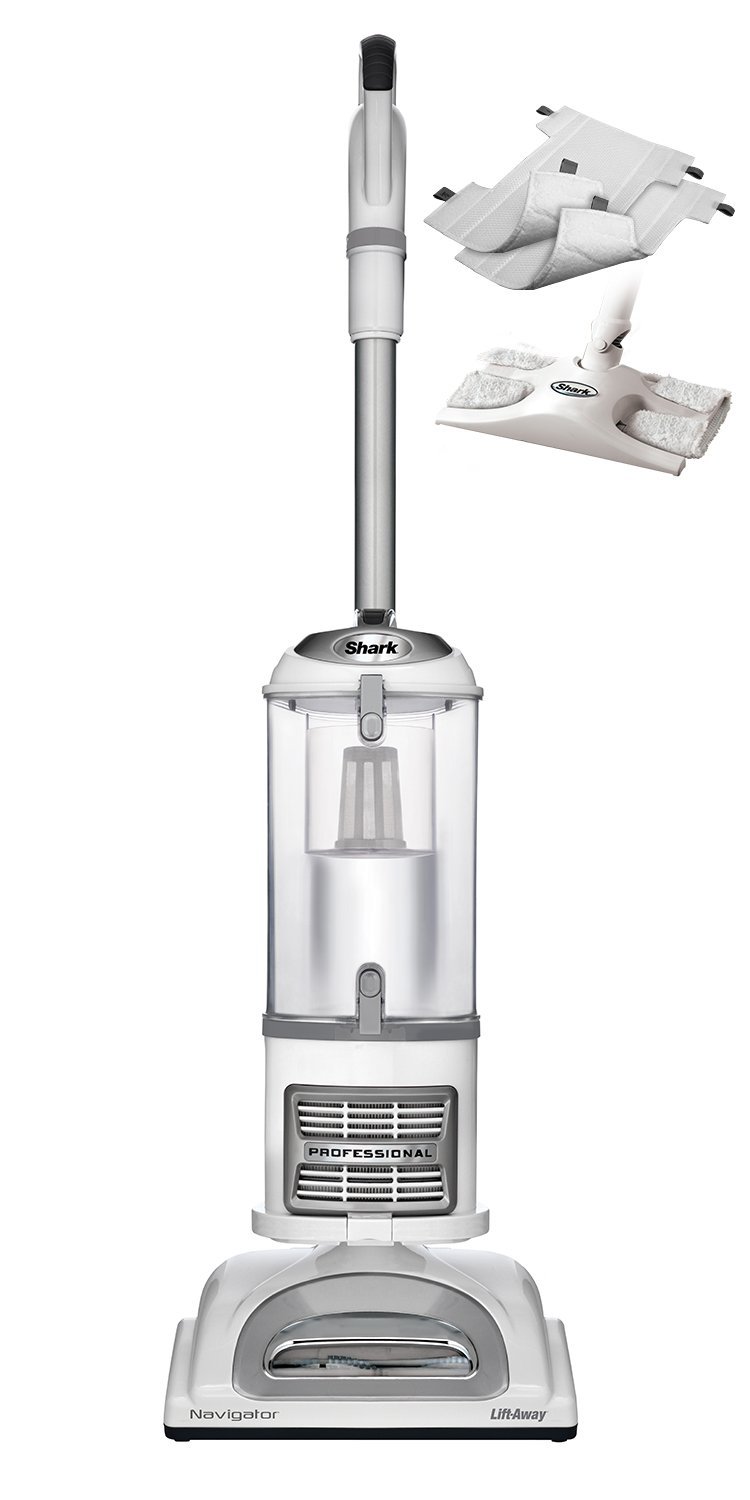 It's remarkably lightweight even when using it as a canister and I like that it uses a swivel function comparable to the Dyson ball which works just as good. You get the distinct advantage of a canister and upright vacuum cleaner in one machine, something that you can't get from Dyson.
The handle is positioned well and makes the Shark vacuum cleaner easier to operate. The primary roller head has simple adjustments and works in harmony with the rest of the machine to give great steering and tilting.
Detaching the tank couldn't be easier and is a reminder of how well the Shark Navigator is put together.
I like that the motorized brush is fitted with an indicator that illuminates green when the brush is free from clogs. If it changes to red you need to check for blockages.
There's also a small ring that you can turn to adjust the suction power when cleaning low pile carpets or rugs.
Shark Navigator NV356E Filter
Shark Navigator Lift-Away NV356E is fitted with a multi-step filter system in 2 different parts of the machine. In my opinion, the filter is superior to the HEPA filters found on rival vacuums. As soon as the machine comes to life you can notice a difference in air quality. The air smells cleaner and dust is extracted efficiently from the expelled air.
If you want to see how hard the filters are working check out the base filter after cleaning and you'll find plenty of trapped dirt and dust. Thankfully you can clean the filters with little effort. The pre-motor filter, accessible when you detach the canister, is made from layers of felt and foam.
The second filter is a post-motor HEPA filter that cleans the air by catching dust and airborne allergens. If you suffer from allergies or want to breathe cleaner air I would highly recommend this premium filter.
How Does The Shark Navigator NV356E Perform On Carpets?
For starters I expected the machine to be louder but the Shark NV356E lift-away vacuum is surprisingly quiet. The machine pulled up more dirt than its predecessors and the cleaning performance exceeded that found on some pricier machines.
If your home is mostly carpeted and you are a pet owner you might want to seriously consider choosing the Shark Navigator. You'll enjoy stronger suction power that goes deeper into the carpet compared to the Dyson upright models.
How Does The Shark Navigator NV356E Perform On Hardwood Floors?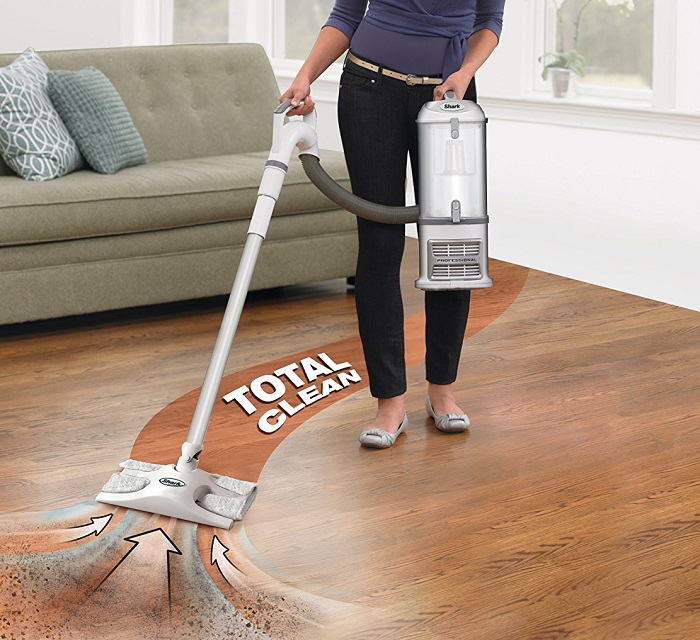 You are supplied with a Dust Away accessory specifically for hard floors. It features a removable pad that works extremely well at sucking up dust and debris that gets stuck between floorboards. The Dust Away pad reaches right into corners and edges leaving no dirt behind.
There is an open area at the front of the pad to capture larger items of dirt. The Shark Navigator NV356E is multifunctional and versatile across multiple surfaces thanks to the fabulous accessories provided.
Shark Navigator NV356E Pet Attachment
For pet owners there's a pet accessory provided similar to the Dyson Animal accessory. The attachment is handier because of the portable size that allows you clean in between furniture and upholstery easier. It lifts more pet hair than a standard brush attachment and personally I think this is the best attachment I've used to eliminate pet hair. I'm surprised that Shark doesn't really mention much about the pet accessory considering how good it is.
Pros
Low-cost but high performance.
The vacuum is lightweight and easy to handle.
Swivel steering similar to the Dyson ball for less money.
Suction power is amongst the best I've tested and matched up to costlier vacuum cleaners.
Easy control of the suction level.
The filtration system is noticeably better than rival machines.
2 position power switch to activate the motorized brush head.
We like that the motorized brush head features an indicator light for blockages.
A transparent section of the motorized brush head helps to spot blockages.
Intuitive lift-away canister mechanism to clean stairs and areas that are hard to reach.
Hard floor attachment is a great must-have.
The pet attachment is even better.
The vacuum comes with a 5 year warranty as standard.
Cons
The design a bit clumsy (but the lift away function makes up for this).
A soft brush attachment is not supplied.
It not the prettiest looking vacuum cleaner.
Dirt bin door is at the bottom of machine meaning there's a slight chance you might come into contact with dirt when emptying.
The motorized head could be a bit wider.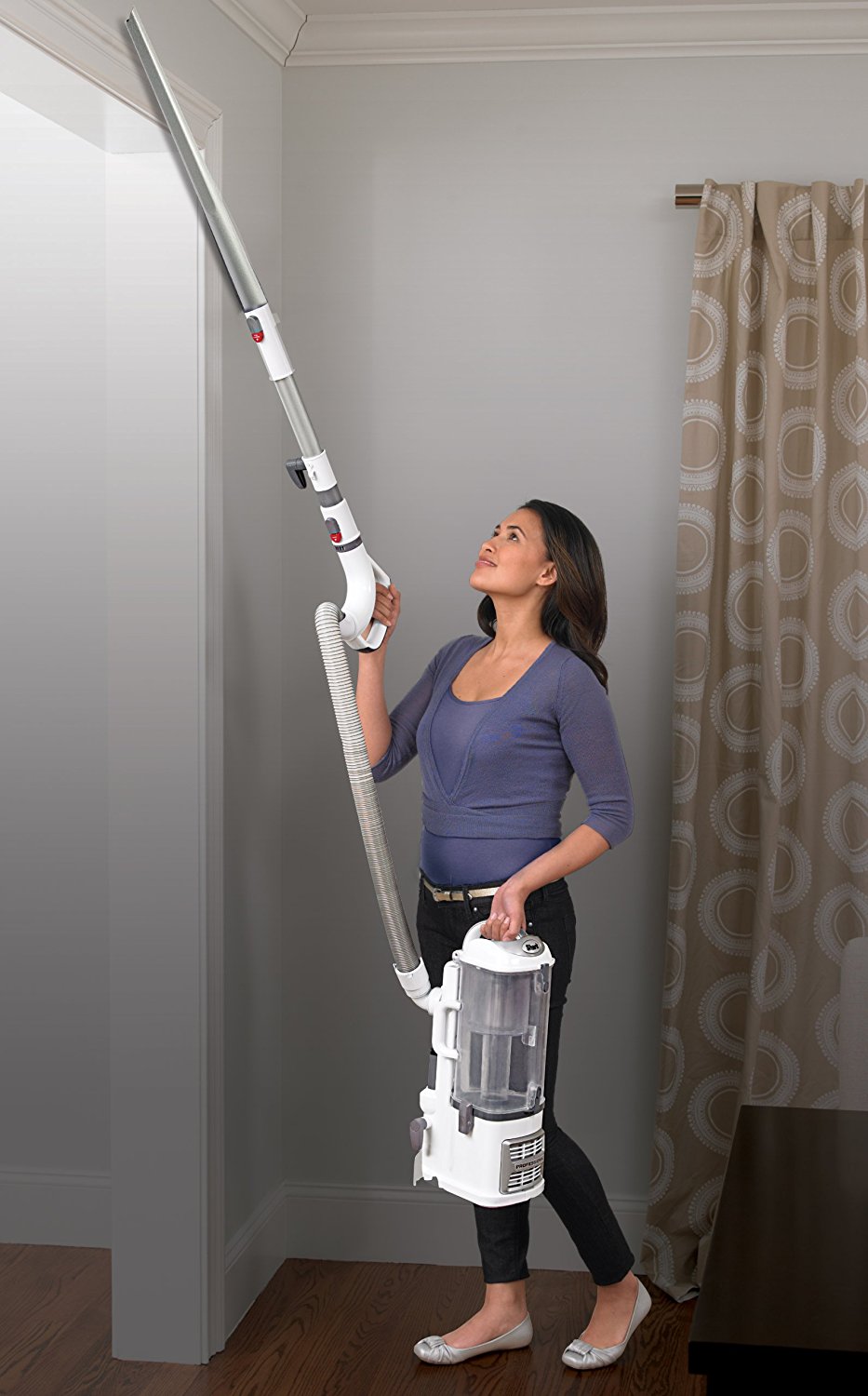 Product Specifications
Weight: 13.7 pounds.
Largest dirt bin capacity across the Navigator and Rotator range.
Hose length: 5 feet.
Cord length: 30 feet.
Cleaning Path Width: 9.5 inches.
Anti-Allergen Complete Seal Technology + a HEPA filter. Traps 99.9% of dust and allergens inside the vacuum.
Accessories: Dusting Brush, 8″ Crevice Tool, Pet Attachment Brush, Dust-Away Hard Floor Attachment with 2 Microfiber Pads.
Where to buy the Shark Navigator NV356E
Product Rating
Expect nothing but great performance and plenty of raving reviews. The Shark Navigator Lift-Away Professional Upright NV356E scores highly.
Rating: 8.8 / 10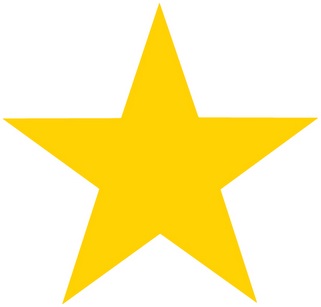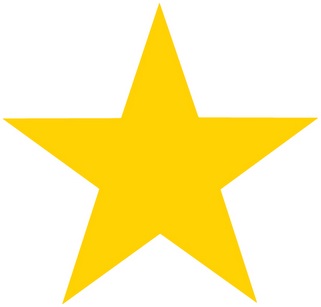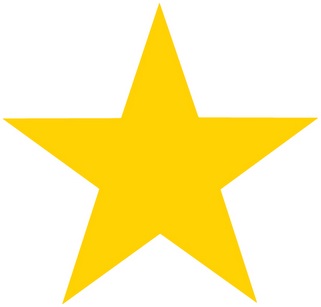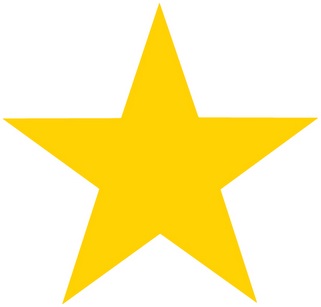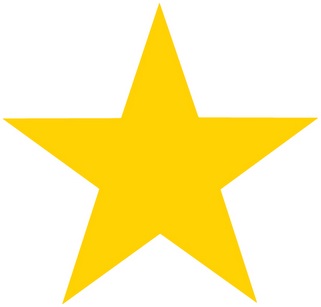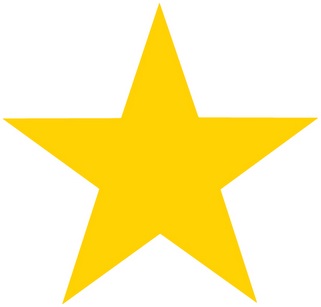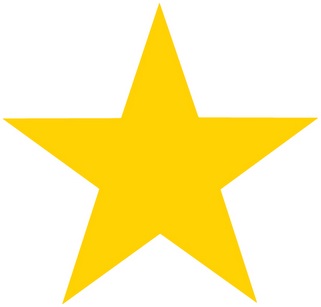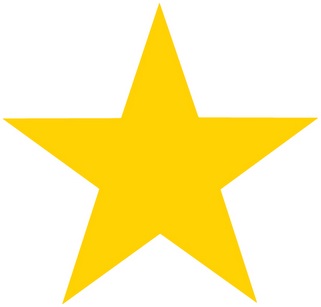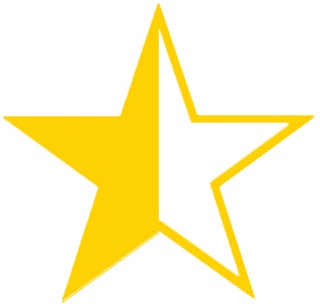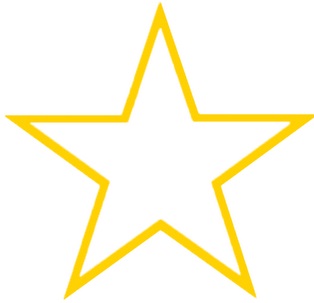 Conclusion
Overall I'm thoroughly impressed by the Shark Navigator Lift-Away Professional Upright NV356E and would say it's arguably the best 2-in1 multifunctional vacuum cleaner priced at a reasonable cost of $180. It enjoys plenty of positive customer reviews and is a smart investment if you're looking for a vacuum cleaner that ticks most boxes.
Shark strikes a great balance between functionality and performance with the NV356E. The lift-away design is a testament to easy usage and good ergonomics-Dyson are yet to design a 2-in-1 upright. The suction power is in a league of its own and the 2 stage filter system could easily be found on a machine twice the price.
Should you buy the Shark Navigator Lift-Away Professional Upright NV356E? All of the above features are given to you at an affordable price with a 5 year warranty included. I recommend this upright vacuum because of the lift away canister convenience, high-performance suction and easy handling.
Are you thinking of buying the Shark Navigator Lift-Away Professional Upright NV356E or already own one? I would like to know your thoughts in the comments section below.
Our Best Vacuum Cleaner Recommendations