You've probably gathered that my house cleaning tool of choice is my trusted vacuum cleaner. Although my vacuum does about 95% of the cleaning, the best house cleaning tools extend beyond just vacuuming.On my cleaning days I like to make sure that I have the right things to get through mundane tasks quickly and efficiently. Let's have a look at the best house tools for cleaning around the house.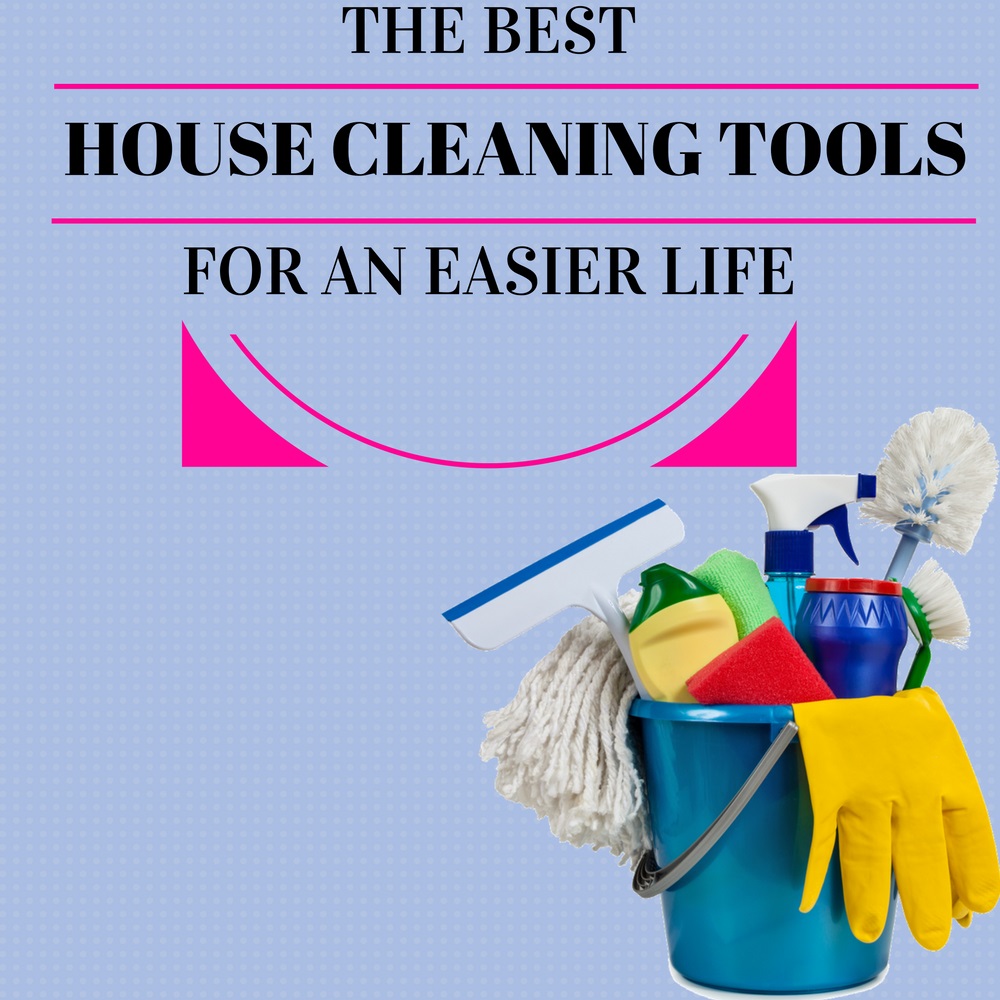 Floor Care
Mops
My vacuum cleaner has an awesome attachment for hard floors but unfortunately it can't clean dried up spills or mud stained floors. Every floor needs the love of a good mop, but not just any mop.
I recommend that you choose a large-head mop instead of a string mop. The benefit of using one of these is that it disbands dirt and lifts it at the same time. It has removable covers that are machine washable.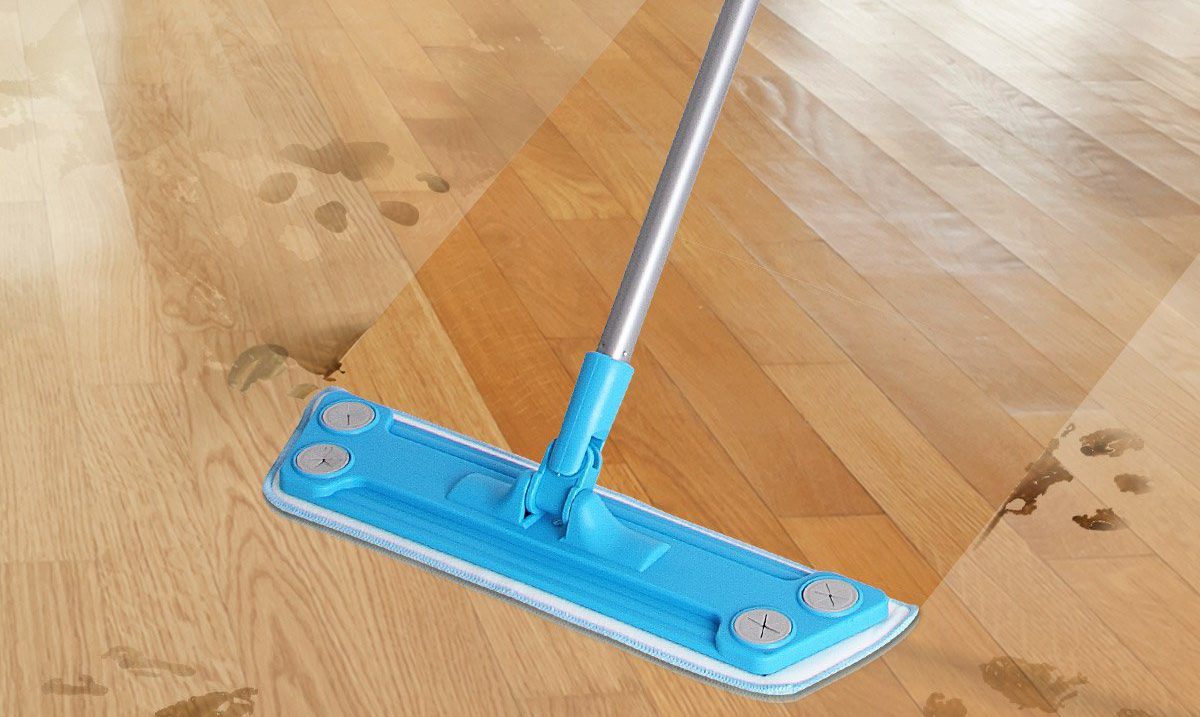 Spring mops can dissolve dirt but can't pick it up as effectively as a large-head mop, coupled by the fact that they are difficult to wring out dirt, which ends up being spread around the floor. Why make cleaning harder when you can use a large-head mop?
Alternatively you could use a sponge mop which is very effective at mopping spilled liquids or sauces. If you buy a sponge mop look for one with a big cleaning head to ensure that you get better coverage and get the task done quicker. Choose one with a metal hinge instead of plastic for better durability.
Re-us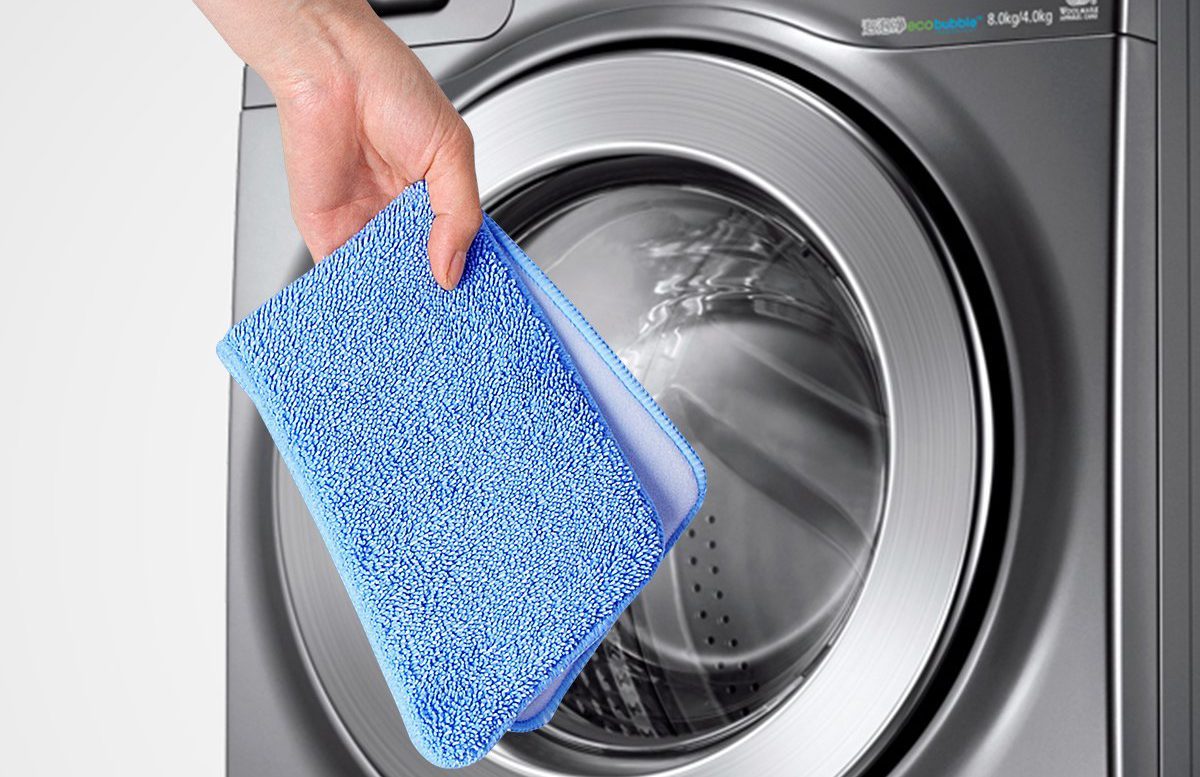 ablemicrofiber mops are a cheaper option and are perfect for clearing up dry dirt or remnants of food on the kitchen floor.
You have several choices but generally the most popular options have washable dry-mop pads that attach to the mop or reusable microfiber sheets can be used as an alternative to disposable sheets.
Brooms
There's areas of your property where a standard vacuum cleaner isn't a practical option such as the garden shed, garage, paving in the front or back yard. A broom is your best choice here. The most common variants are synthetic, corn or push brooms.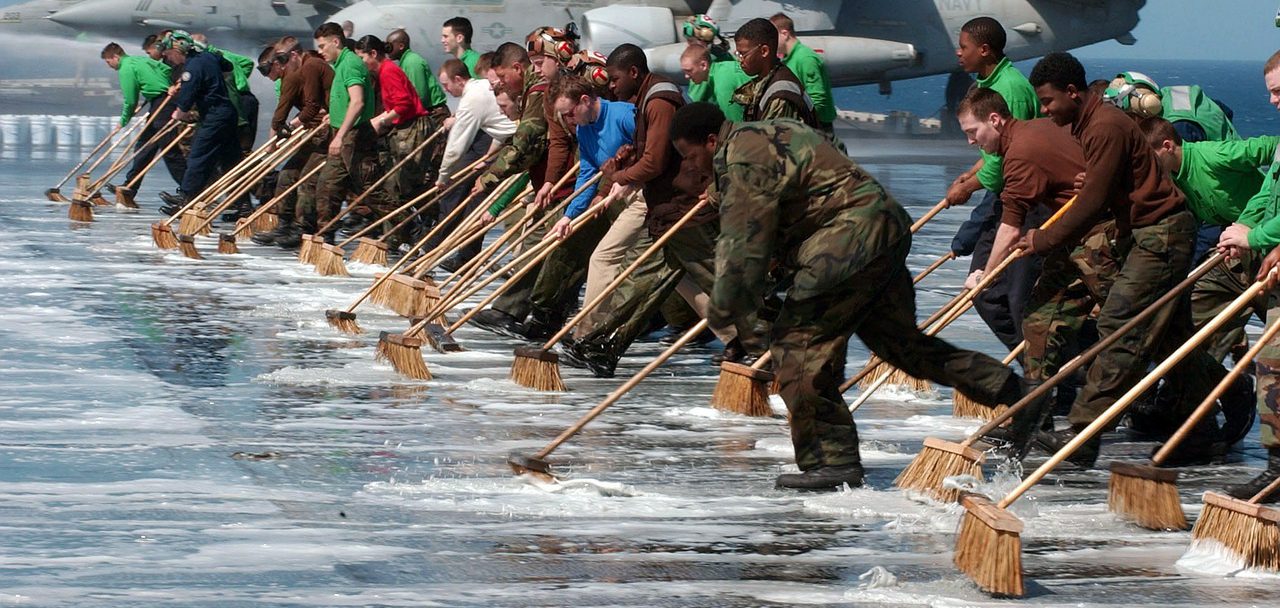 Corn brooms have bendable natural bristles and are an all-round favourite for sweeping up dirt inside and outdoors. Use it to sweep up mess quickly in the time that it would take you to bring out and plug in the vacuum cleaner. Its coarse bristles are perfect for rugged uneven surfaces such as cobbled pavements or concrete.
When your corn broom starts to feel old, make sure that you maintain it by trimming its bristles to give them a new lease of life.
Push brooms are widely used in many households and are constructed from artificial bristles attached to a flat base. They are perfect for uneven rough surfaces such as the courtyard or paving.
Push brooms vary in quality, there's a lot of inferior ones out there so choose one with bristles that are securely tucked into the base instead of glued in. Find one with metal attachments because the plastics ones break easily if you get overzealous whilst sweeping.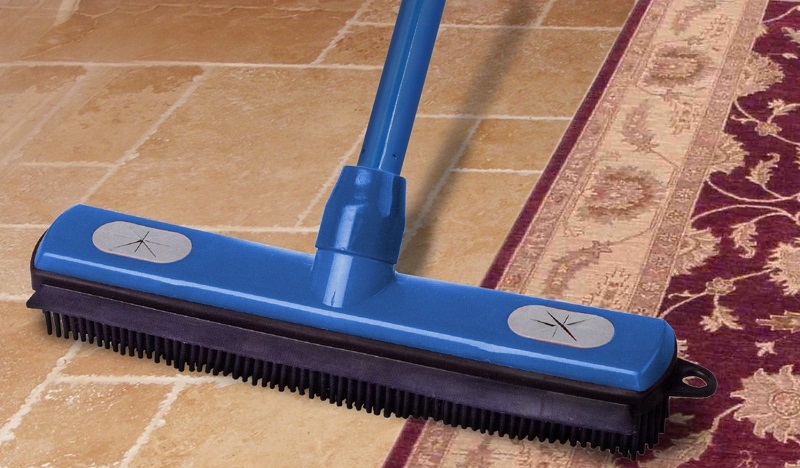 Synthetic brooms are not as heavy as push brooms which makes them versatile to use around the house. They're ideal for sweeping behind cabinets or underneath tables and chairs. Don't be tempted to use a Synthetic broom outside because their soft bristles and lightweight won't cope with robust outdoor chores.
Dealing with Dust
There's no getting away from dust, it's all around us but that doesn't mean it can't be managed effectively. Dust builds up in neglected areas of the house and comes into the house on footwear, clothes, through open doors and windows. It lives in our carpets and on furniture.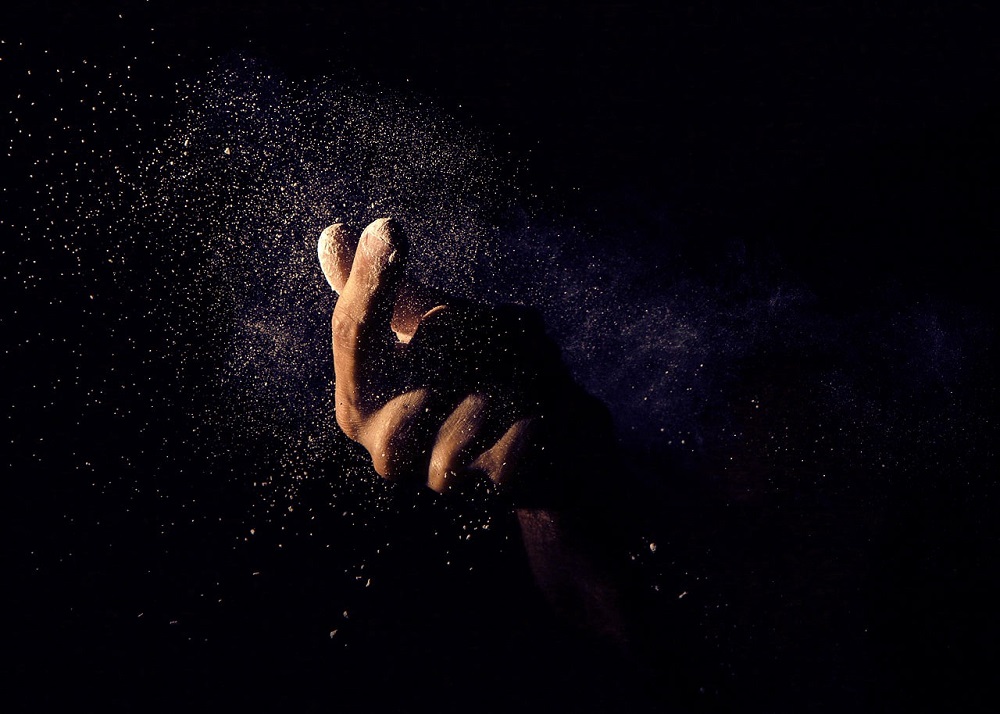 Dust in the air is the most common cause for airborne allergies. But it doesn't stop there…Dust builds up behind the fridge or freezer and other appliances which causes clogs that increase inefficiency and uses up more energy.
From the above you can see why it's important to tackle dust before it causes unnecessary expenses or poor respiratory health. Below are a few cleaning tools to help you fight dust:
Dusting Cloths
A good dusting cloth should be made from 100% cotton to grip and lift dust rather than spreading it around. Cotton is soft enough not to scuff delicate surfaces. I prefer a white cloth so I can see the dust as I'm cleaning. Be sure to machine wash your dust cloths regularly and keep a few spares to ensure that you always have some readily available when the others are being laundered.
Lamb's wool Duster
A lamb's wool duster is a traditional cleaning item but very effective at trapping dust which is why it deserves to be on my list of cleaning tools. It's effective at dusting intricate items such as chandeliers, ornaments or vases.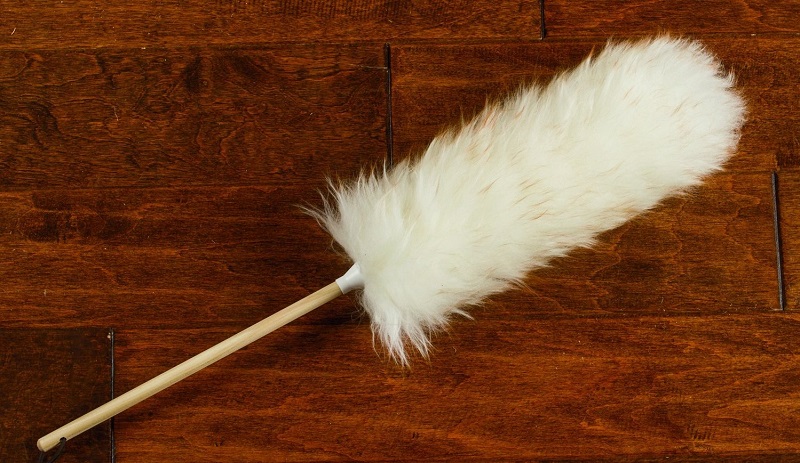 The duster normally comes on an extended handle to help you reach high areas and its wool fibres latch onto dust and trap it until it's released when you go outside to shake it off.
Tools not worth the bother
Using paper towels as a long term cleaning solution can become expensive and is not very eco-friendly. They are not recommended for delicate surfaces and are not reusable.
A feather duster is not great at collecting dust, all it does is disperse the dust to other parts of the house rather than trapping it. A broken feather can unwittingly scuff furniture.
Good Dusting Practice
Avoid scattering
The aim when dusting is to trap and lift dust away from furniture, fixtures & fittings and anywhere else it might reside. Avoid being vigorous as this will send dust flying back into the air and settle back on the very same areas you are trying to clean. Use gentle movements when working through dusty areas.
Start at the Top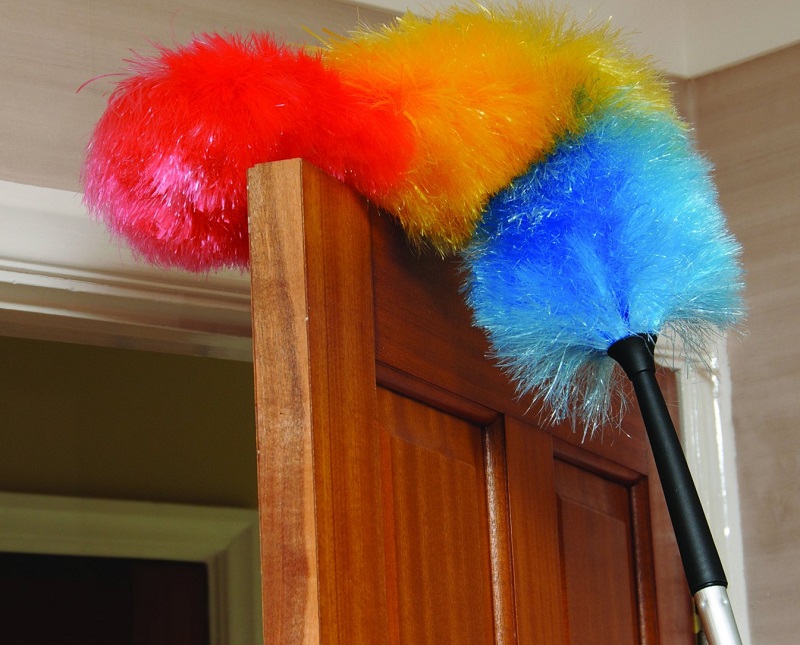 Wouldn't it be nice if we could start life at the top? 🙂
When dusting its best to start from the top to ensure that any escaped particles are caught as you work your way down. Start with chandeliers, spotlights, picture frames then work down to display cabinets and windows, right down to skirting boards and floor-standing ornaments. Job done!!
Damp
Dampening your cleaning cloth is another handy method of trapping dust. Use moisture sparingly to avoid it damaging wooden surfaces. You could also use a homemade natural solution by combining water, vinegar and some essential oil (a dash of Jasmine smells wonderful) in a bowl.
Alternatively there's plenty of shop bought dusting solutions and sprays which can be applied to your cloth.
Wet Cleaning Tools
Certain areas of the house are harder to get rid of dust especially the kitchen area where dust can combine with other elements such as grease, oils or food from cooking.
The bath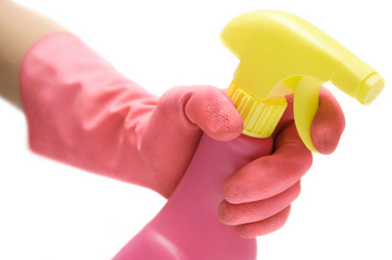 room can harbour dust behind the toilet or underneath a free-standing bath. Water splashes, from the shower or bath, get mixed up with this dust to pose a greater cleaning challenge.
Wet areas will need additional cleaning solutions such as a multi-purpose cleaner or a de-greasing agent to blitz dried up food and grease stains.
Top tip: Tackle built-up kitchen grease effectively and quickly with a steam cleaner.
Make sure that you are stocked up on cleaning cloths. Don't be tempted to reuse a used cloth as you'll just be spreading the dirt around. Distilled vinegar and sodium bicarbonate are must haves when cleaning your windows and greasy areas.
Scrubbing pads are great for handling sticky smudges on worktops or cooking appliances. Combine this with a de-greasing solution before scrubbing. The de-greaser will disband the dirt and guard the surface from scratches.
Use a hard bristled toothbrush to access small spaces and corners. It's very useful at cleaning tile grout and awkward crevices, such as the tiny space behind my radiators. The hard bristles are great for scraping off dried food and mould in wet rooms.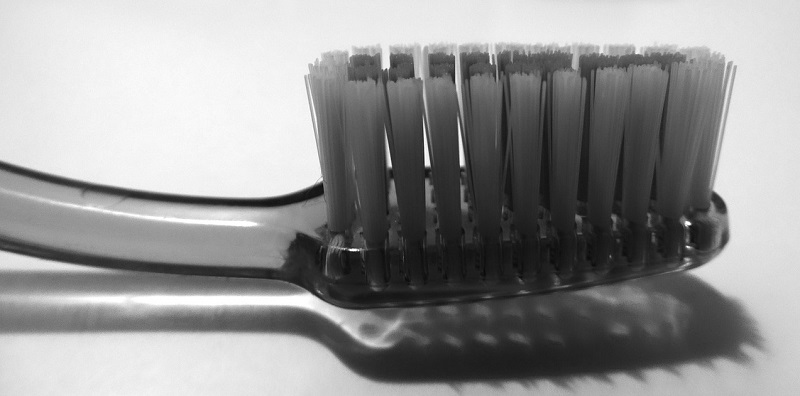 Conclusion
You don't need fancy cleaning tools to clean effectively. Just make sure you get everything detailed in the list above and keep it all in one area such as a cleaning caddy. These handy tips will make cleaning much easier and less of a drag.  Thanks for reading and if you have any questions or comments please drop them in the comments section below.
---
Our List of the Best Vacuums
---
More Cleaning Tips: