Affiliate Disclosure: I am grateful to be of service and to bring you content free of charge. In order to do this, please note that when you click links and purchase items, in most cases I receive referral commissions. Eventually, I may earn enough to buy a beer or two 🙂
Top 6 Best Robot Vacuums For Busy Parents
Time moves on like an untamed wind and everyone is trying to catch up with it. Parents are exploring better ways to optimize their times between home chores and other engagements. There are two categories of parents – those who work from home and those who have to beat the busy traffic virtually every other day to get to their places of work.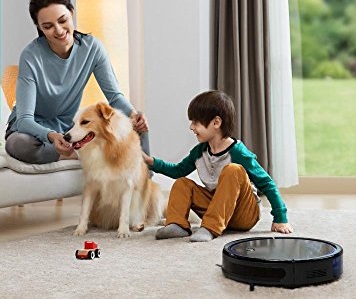 Whether a parent works from home or plies the road every other day to the office, there is something common with all parents. They bustle between house chores and other engagements. All of these engagements could be quite tasking.
Therefore, the quest to strike a balance between house chores and other engagements has resulted in a situation where choices of products that could hasten their house chores unaided have heightened.
Part of the unavoidable house routine is keeping the house, the furniture, rugs, floors, and carpets tidied. Vacuum cleaners have become handiest electrical appliances that aid parents to clean the house seamlessly. There are many brands and types of vacuum cleaners in the market today.
Each promises one form of an exceptional feature or the other. Before the robot vacuum innovation, our main choices were conventional full-sized vacuum cleaners that required our full attention and effort. We did not have the luxury to schedule cleaning whilst at work, collecting the kids from school or out shopping.

However, as technology advanced, the robot vacuum came onto the scene. They are mostly self-propelled cleaning devices that can ease the burden of house cleaning for busy parents. With the robot vacuum, busy parents can stagger between different assignments at the same time. That means that a parent can cook, wash the dishes and clothes, and take care of the children while at the same time keeping the house clean.
They come in different brands, sizes and they have features that make them truly unique. This article will tend to discuss some of the brands which users have rated high in performance, ruggedness, durability and the ability to function optimally. They include:
Neato Botvac Connected
This is one of the best robotic vacuums for busy parents.  Its quality and performance have been rated highly by users.  Neato Botvac Connected has great features and combines these great features to give an excellent performance in good suction.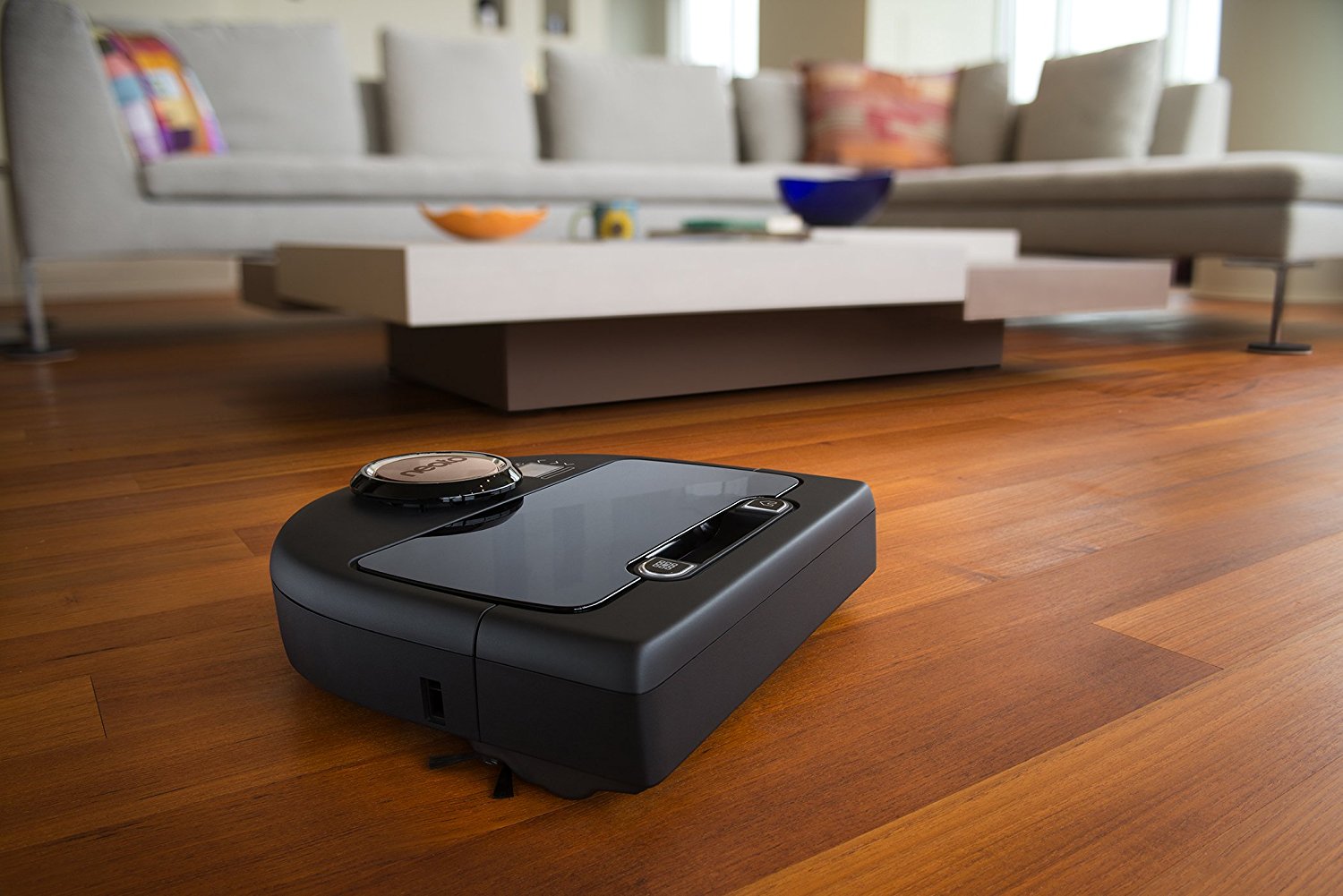 It as well works seamlessly when it meets obstacles in its way.  Such obstacles include legs of a chair, tables, and other flooring thresholds.  The price does not seem to be on the high side when compared with its performance and agility.
---
Samsung POWERbot R7070
This product has been adjudged one of the best cleaning products from Samsung. It is highly rated for its ability to suction seamlessly. It has a relatively stronger cleaning power than most of the products within its contemporaries.
However, users believe that it can get stuck by large obstacles.  It moves with considerable speed and agility to suck up mess fast.  With Samsung POWERbot R7070, the floor and other surfaces look cleaner and shine brighter.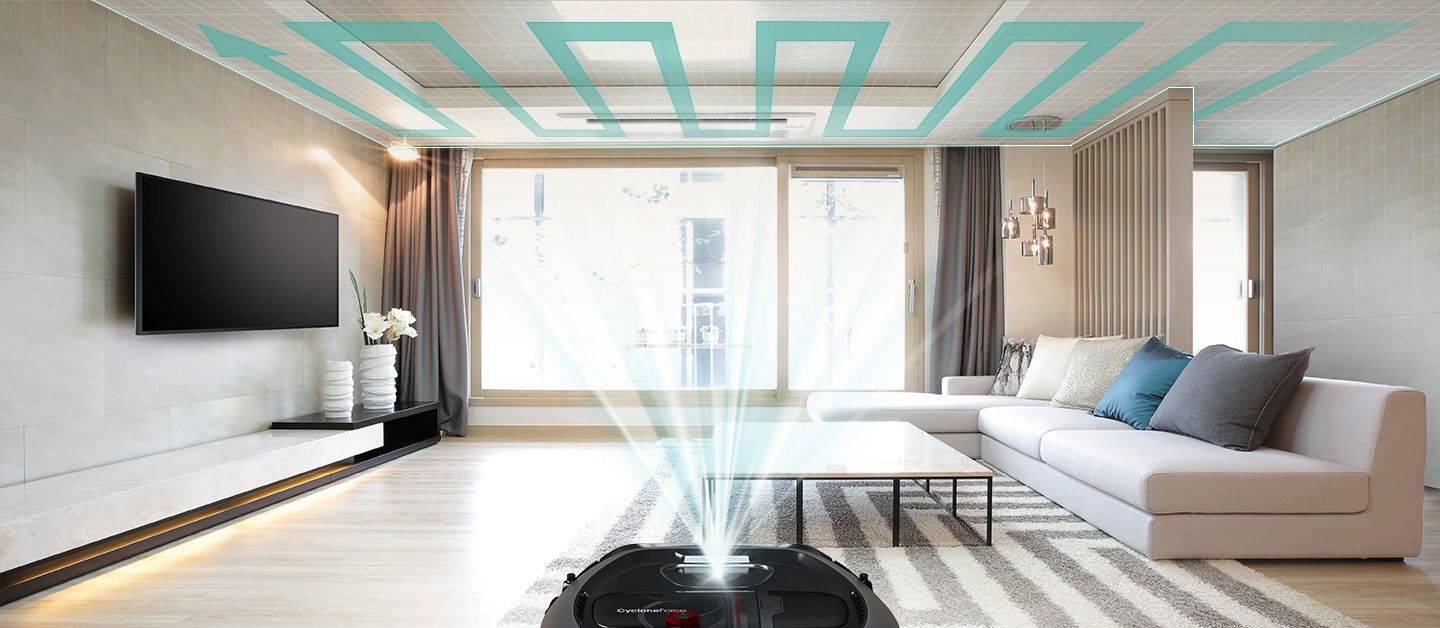 ---
Infinuvo Hovo 780 Review
One of the features that stand this product out from others is its ability to display error messages when it requires your help. It has a screen that reveals the error messages. The robot provides great suction performance on surfaces and carpets. The performance, when compared with its price looks like a good deal for users. It has the ability to easily avoid obstacles.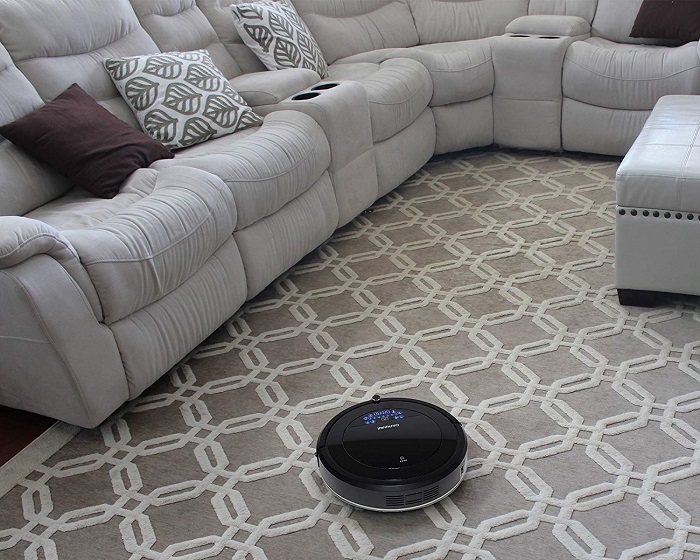 Also, this product does well on carpets. It as well has mopping features.  Another outstanding feature of Infinuvo Hovo 780 is its HEPA filtration and its dustbin.  The dust bin has a UV light which is designed to kill dust mites and other creeping insects inside its dustbin.
---
iRobot Roomba 980
iRobot Roomba 980 has a feature that easily warms it into the users' heart.  It can be remote-controlled in many amazing ways.  It could be controlled via a phone app.  The product can as well be controlled remotely with Amazon Alexa.  Aside from offering good cleaning, it can move around obstacles seamlessly. It mostly works unattended and offers good suction features.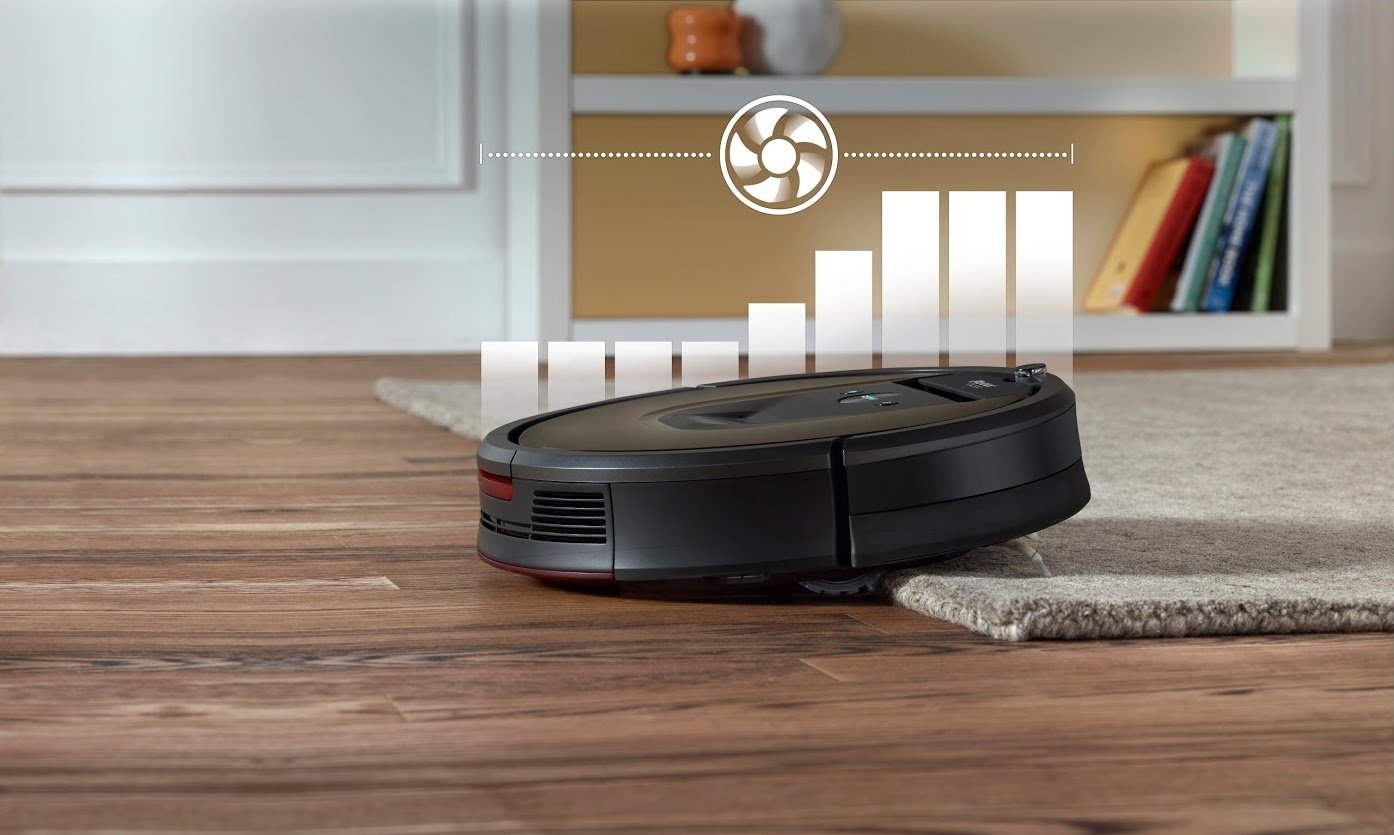 ---
Eufy Robot Vacuum RoboVac 11
For some reasons, this product looks irresistible.  One, it has a relatively fair price for its unique performance.  Again, it exudes great elegance and magnificent design.  In fact, Eufy Robot Vacuum RoboVac 11 adds focal glamour everywhere it is used.
In terms of usage, it is one of the most flexible robot vacuums. This is aside from the fact that it does not require much effort to set up.
You just need to pick how you want it to perform – auto, spot clean, edge clean, scheduled, maximum clean or single room clean. It has two replacement sweeper brushes and its suction ability is superb.
The side sweepers collect additional dirt.  These are some of the great features of this product.  But above all, it is almost noiseless.  Therefore, you can make or receive your calls, listen to the news on the TV or radio while the robot is working without noise distractions. 
---
Hoover Rogue 970
This product is one of the innovative products in robot vacuum cleaning technology.  It is exclusively designed by Hoover. The Hoover Rogue 970 is uniquely compacted and operates smoothly and noiselessly even as it does a great cleaning task.  It has great sweeper brushes and a relatively good suction that enables it to pick up the tiniest particles, dust and even larger dirt.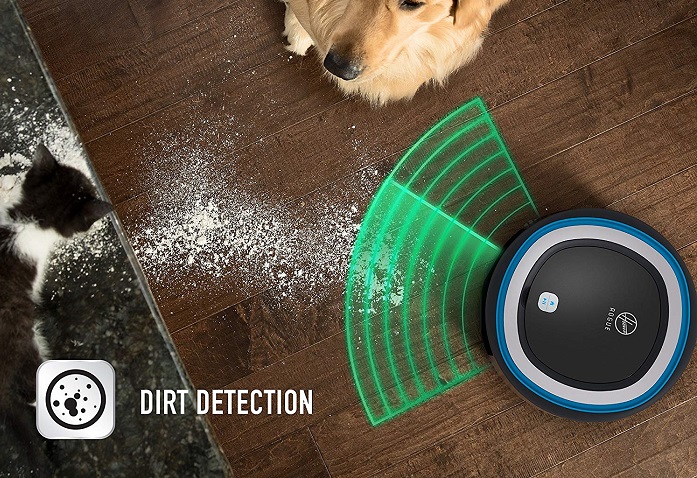 It leverages great functionality using the app available for iOS and Android and can also be controlled using voice commands via Amazon Alexa or Google Home.  It could as well be programmed to clean around a schedule that suits you best.  A tri-cleaning system ensures the best possible performance on carpets and hard flooring.
---
Conclusion
That sums up our list of the top 6 best robot vacuums for busy parents. If you're struggling to find the time to keep your floors immaculately clean then it's about time you thought about buying a robot vacuum. You get all the same benefits of a standard sized vacuum and save yourself a lot of time that I'm sure you'd rather spend with the family.
Are you considering buying one of the robot vacuums from our list or do you already own one? Please leave your comments in the section below. I'd love to hear from you
---
Our List of the Best Vacuums