Affiliate Disclosure: I am grateful to be of service and to bring you content free of charge. In order to do this, please note that when you click links and purchase items, in most cases I receive referral commissions. Eventually, I may earn enough to buy a beer or two 🙂
What Is The Best Heavy Duty Vacuum Cleaner
If you're searching for a reliable heavy duty upright vacuum cleaner you should consider the Oreck brand. The company builds robust appliances that are strong enough for commercial usage. Their vacuum cleaners can be used in hotels, offices, hospitals, shops and various commercial outlets.
The Oreck XL Commercial Upright Vacuum is one such vacuum that delivers incredible commercial performance accustomed to the Oreck range. This multipurpose cleaner simplifies difficult tasks and keeps your business looking its best.
Unlike bulkier alternatives, this machine is user-friendly and can easily manoeuvre around furniture, chairs and workstations. It's designed to work on various floor types including carpets, wooden flooring and tiles. It automatically transitions between different floor types without requiring a change of settings.

The Oreck XL is a lightweight vacuum cleaner which ensures that vacuuming your floors never a strenuous ordeal. At the base of the machine you will find a wider cleaning path capable of vacuuming a larger space in less time.
The Microsweep function automatically adapts the machine as it changes between different surfaces, leaving you to concentrate on cleaning without worrying about adjustments.
This Oreck model is fitted with a 630 cubic inch "top fill" bag to retain high suction power as the dirtbag fills up with dust and dirt. A convenient cable guard, located at the rear, stops damage to the electric cable.
The machine on/off button is placed within easy reach and the Oreck XL is supplied with a one-year commercial warranty together with a one-year warranty on the belt.

Oreck XL Multi-Surface Vacuum Cleaner
The Oreck XL vacuum cleaner is highly favoured, in commercial environments, because of its ability to seamlessly switch between various floor types with strong immediate suction.
Usually, commercial cleaning appliances are big, difficult to operate and often heavy but the Oreck XL tackles all these issues. It weighs just over 8.2 pounds (3.7 kgs) which is incredibly light for an upright vacuum.
In addition to commercial usage, the machine's lightweight and portability makes it suitable for home usage. It is easy to transport between rooms and takes up very little storage space. If the Oreck XL can withstand filthy offices and stores, it can clean your home with no problems.

Oreck XL Functions
Below is a summary of the machines main features:
Adapts to different floor types thanks to Microsweep technology.
Rapid roller brush to tackle stubborn dirt.
Low profile design to reach underneath furniture.
Side edge brushes for corners and room edges.
Disposable Top-Fill Inner Bag.
The 12-inch cleaning path has the advantage of a wider cleaning footprint and captures more dirt in a single sweep.
The Helping Hand handle is praised for user-friendliness and is recommended by the Arthritis Foundation. The power switch is fittingly located close to the handgrip.
The roller brush power is in a class of its own. It spins at 6,500 RPM with double helix brushes and sweeps dirt closer to the suction inlet with greater efficiency.
Extra-long cable length measuring 35 Foot.
Oreck XL Bumpers Prevent Scuffing and Marring
The built-in bumpers found on the Oreck XL ensure that the machine doesn't ruin furniture if the machine accidentally bumps into anything. The bumper also prevents scuffing of walls and baseboards. This handy function avoids unnecessary wear and tear to your prized assets during vacuuming.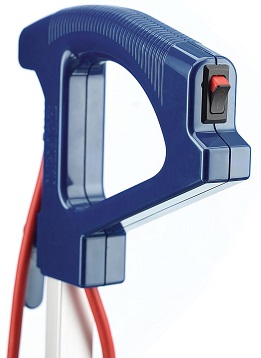 Oreck's Helping Hand Handle
The handle removes any strain from the wrist and stops you from squeezing your hand unnecessarily whilst operating the machine. I definitely noticed the difference using the Oreck handle and it really does eliminate strain when moving the vacuum cleaner around. The handle was presented with the Ease of Use Award by the Arthritis Foundation which is well deserved.
Testing Oreck XL Commercial Upright Vacuum
I tried the Oreck XL vacuum in my own home and in a friend's convenience store. Given that the machine is suited for both commercial and domestic usage I'm happy to see that it's priced competitively. The Oreck XL is definitely a great investment and good value for money.
Commercial Cleaning: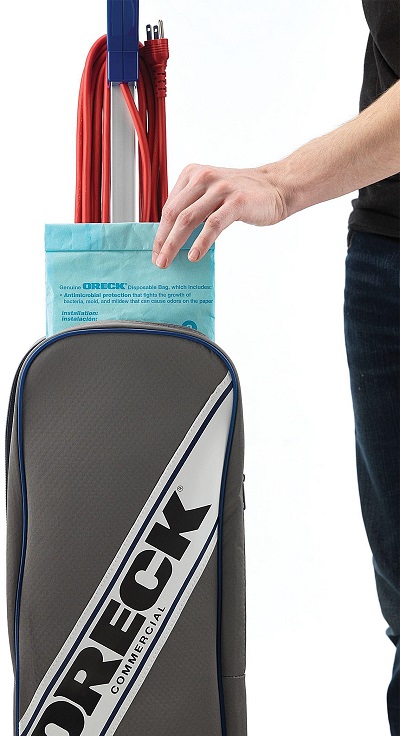 I waited for the store to complete a full day's trading and upon entering the store I feared that the mammoth task of cleaning an entire store would defeat the Oreck XL. Nonetheless, I got to work paying attention to high traffic areas. The floor was a mixture of vinyl flooring and carpet.
Given that the task of cleaning a whole store would take much longer than cleaning a house, I was impressed at how quick I got around the entire store thanks to the wider cleaning path.
It took just 45 mins to vacuum everywhere. The roller brush was relentlessly effective and left nothing behind. The Helping hand handle provided extra comfort to increase efficiency and work faster.
Domestic Cleaning:
My household is extremely busy, I've got a dog and kids running around with endless amounts of energy. Mess and pet hair is plentiful. The flooring in my house ranges from carpets to wooden floors to tiles. The Oreck XL was incredibly effective at removing pet hair. The rapid roller brush swept away stubborn dirt and gave the carpets a new lease of life.
The bags have a high dirt-holding capacity and it's very easy to swap an old bag for a new one- simply pull out the full bag and insert a fresh one in a few seconds. What you are getting with the Oreck XL is a high functioning vacuum cleaner that can be used in demanding environments.
Oreck XL Maintenance
The scent tabs are an added bonus that leaves the carpets smelling fresh for several days. I went through about 2 scent tabs in 4 weeks but replacements were cheap to stock up. You can buy a packet of 25 scent tabs for approximately $15. The spare maintenance parts (belt/roller) are readily available online and cost less than $10.
Pros:
Commercial grade vacuum cleaner.
Robust machine built with strong materials.
Powerful suction and high-performance roller brush.
Scent tabs for long-lasting fresh smelling carpets.
Cons:
Where To Buy Oreck XL Commercial Upright Vacuum
Product Rating
Strong performance and reliability have increased the Oreck Vacuum's popularity. The high product rating speaks for itself.
Score: 8.4/10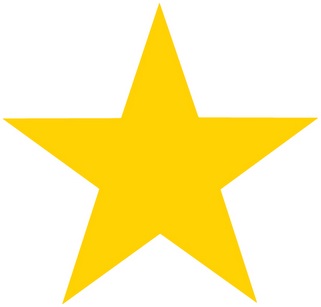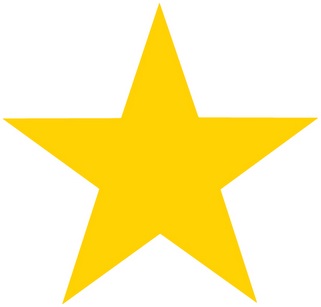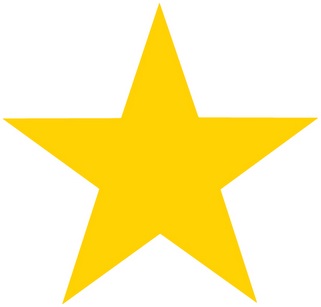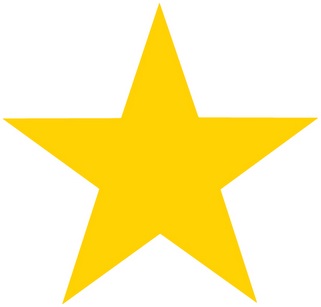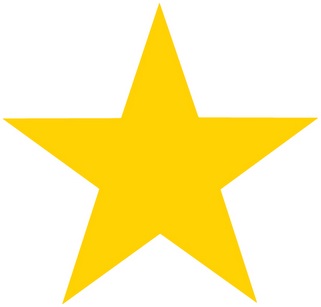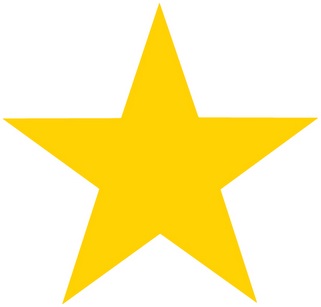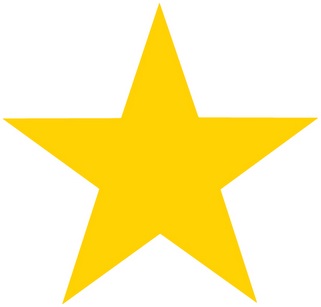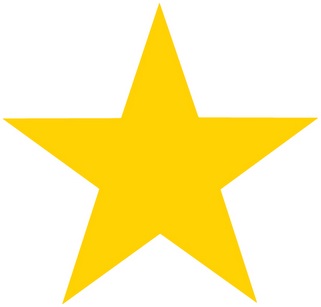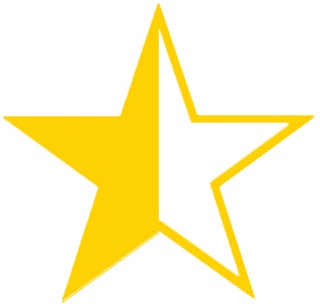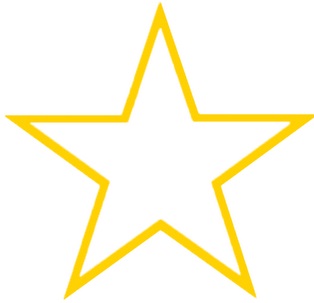 What Is Included In The Box:
Oreck Commercial Xl2100Rhs Commercial Upright Vacuum Cleaner.
Instruction Manual.
Warranty details.
Fresh Air Scent Tab x1.
Filtration Vacuum Bag x1.
Spare Belt x 1.

Product Specifications
Product Style: Oreck Commercial XL2100 Upright Vacuum.
Measurements: 6 x 13 x 35 inches (H x W x D).
Weight: 8.2 pounds (3.7 kgs).
Product Color: Blue.
Multiple Floor Cleaning (with automatic adjustment).
Disposable Top Fill Bag Mechanism.
Swift roller brush.
Low profile machine.
Side Edge Brushes.
Anti-scuff bumpers.
Oreck's renowned Helping Hand Handle.
Specific Uses For Product: Carpets, Tiles, laminate and hardwood floors.
1-year warranty.
Model Number: XL2100RHS.
Part Number: 2100RHS.
Specification Met: certified frustration-free.
Features: Corded/ Bagged.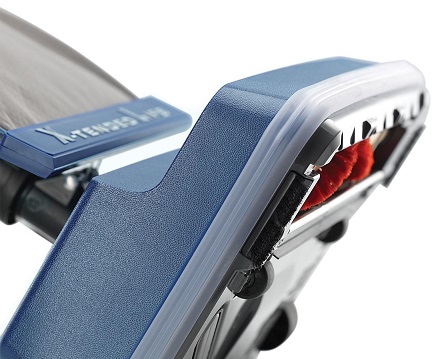 Our List of the Best Vacuums