Affiliate Disclosure: I am grateful to be of service and to bring you content free of charge. In order to do this, please note that when you click links and purchase items, in most cases I receive referral commissions. Eventually, I may earn enough to buy a beer or two 🙂
What Is The Best Robot Vacuum Cleaner For Animal Hair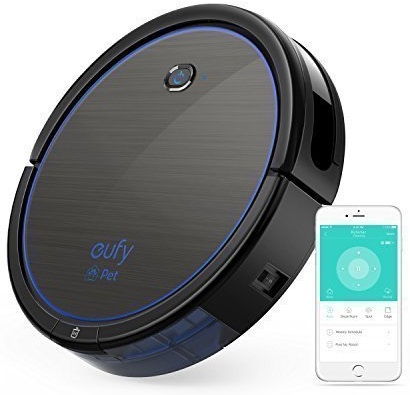 Pet hair, shedding on floors, can be hard to keep under control. I've found a robot vacuum that is enhanced to help pet owners maintain a clean home with minimum effort. Wouldn't it be nice to come home to fresh clean carpets at the end of a long day?
If animal hair is a problem in your house, the Eufy RoboVac 11c Pet Edition is the kind of robot that eliminates shedding hair using an improved brush roll that minimizes tangled hair. The suction power is stronger than previous models and does an excellent job at seeking out stubborn dirt from floors.
RoboVac 11c Cleans Areas That Are Hard To Reach
The RoboVac cleaner tackles dust from hidden areas that are often overlooked. The machine is designed with various cleaning modes that adapt to the floor type and auto-clean scheduling guarantees seamless, efficient cleaning that frees up your time for other things.
The robot can clean areas that are difficult to reach thanks to a slim profile that enables it to navigate underneath furniture and bed frames to suck up dirt and gathered dust. The wheels have been improved to help the RoboVac travel on medium-pile carpets and inclines of up to 0.59″ in height.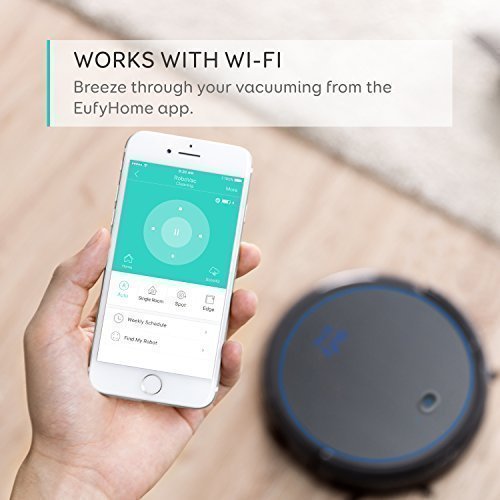 RoboVac 11c Keeps Floors Immaculate
The cleaning system on the Eufy Robot combines a wide brush roll with rotating side brushes and strong suction power to give your carpets and hard floors the best possible clean. If the robot encounters an area with a greater concentration of dirt it will activate the BoostIQ™ feature to increase the suction power.
What Are The Benefit of RoboVac 11c Pet Edition
RoboVac 11c is equipped with a high-quality Li-ion battery that allows the robot to deliver uninterrupted powerful suction for 100 minutes. The machine will automatically return to its docking station when the battery is running low.

 The 3 stage cleaning system takes advantage of strong suction, rotating side brushes and a powerful wide rolling brush to get rid of pet hair, dirt and dust bunnies. 

The robot's body is covered with a layer of scratch-resistant tempered glass for added protection. The onboard sensors help the machine to avoid obstacles and falling off stair edges.
As mentioned earlier, the 

BoostIQ™ technology detects stubborn dirt and ramps up the suction power to tackle difficult dirt. 
What do you get with RoboVac 11c Pet Edition
A remote control for scheduling, adjusting settings and switching on the machine.

Boundary strips.

Charging dock.

AC power adapter.

A cleaning tool.

An additional set of high-performance filters.

An additional set of side brushes.

User guide and a 12-month warranty.
Setting Up RoboVac 11c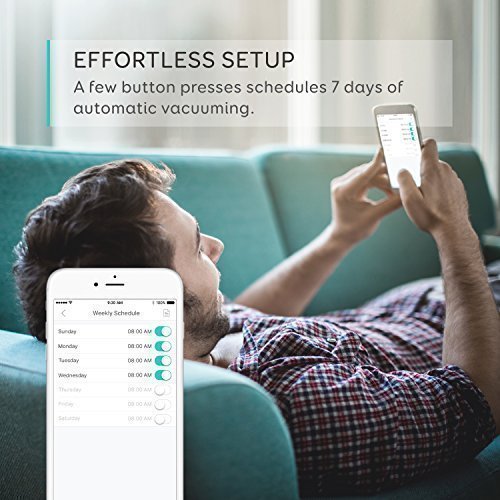 There is no assembly required for the RoboVac 11c, it will work straight out of the box. It is easy to set it up on the Wi-Fi network through the EufyHome app. The Robot looks stylish and isn't a machine that you feel you need hide out of sight when not in use.
It can be linked to Amazon Alexa, this was one of the first features that I tried out. I linked RoboVac 11c to my Amazon Echo speaker and it responded immediately to my voice prompts. How cool is it that you can literally tell the robot to start vacuuming?
RoboVac 11c is Very Quiet.
RoboVac 11c operates very quietly. The noise levels are remarkably low and will not frighten pets. In fact, my dog hardly notices the robot as it passes by. It's hard to believe that the Eufy machine cleans so quietly.
RoboVac 11c side brushes
The side brushes can be found on either side of the machine near the primary suction brush, the 2 brushes offer a more efficient way to clean on both the right and left side without the robot needing to change direction. Each side brush does a stellar job sweeping dirt from corners and room edges.
RoboVac 11c Scheduling and EufyHome App
RoboVac 11c is an improvement over its predecessors. In addition to connecting it to WiFi, there is also a good level of control through the EufyHome app and compatibility with Amazon Alexa, which I've found to be a big bonus.

Scheduling the robot is easy. There is a 7-day schedule that allows you to specify the time you want it to start cleaning. You can skip certain days or get the robot to clean daily.
RoboVac 11c Automatic Docking
The Eufy robot will conveniently return back to the docking station when cleaning is complete or if it needs to recharge the battery. Unfortunately, it will not resume any incomplete jobs when charging is finished- the robot will need to start a new job.
RoboVac 11c Navigation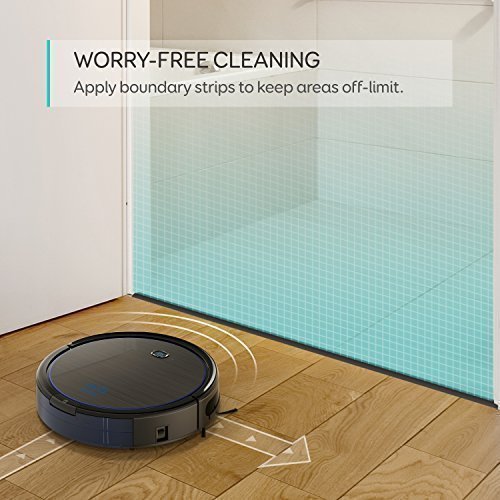 The RoboVac 11c is equipped with advanced obstacle detection and will easily avoid collisions. When the path is clear, the robot will maintain a steady speed but will slow down when it gets close to a wall or obstacle. It will reduce the speed until it is very close to the object, then it will change direction and continue on a different route.
RoboVac will occasionally knock into walls but not enough to damage the machine or furniture. The object detection is not perfect but it works much better than most of the robots that I've tested.
RoboVac 11c Battery life.
Testing the battery in real life situations gave a total battery runtime of 90 minutes when the suction power was at a normal level. Although it is not the 100 minutes claimed by the manufacturer, I still think this is an adequate running time for the robot to clean most areas.
RoboVac 11c Pet Hair Performance
My dog sheds a lot of hair and I'm always in need of a good vacuum to get rid of all that hair. Vacuuming animal hair is a constant chore and my dog enjoys chilling out in the living room with the rest of the family where hairs gather up quite quickly.

RoboVac 11c is a specialist pet hair eliminator. It excels at this more than anything else. You will want to run the robot daily for the first few weeks so that engrained dirt and hair hiding deep inside your carpet are constantly removed. You'll be surprised at the amount of dirt that collects in the dirt bin after the first few runs. For best results, make sure you empty the bin frequently.
RoboVac 11c Product Rating
There's plenty of powerful suction inside the Eufy robot vacuum and smart settings, including Amazon Alexa, that makes it easier to connect with the machine. The RoboVac 11c provides outstanding performance.
Score: 8 /10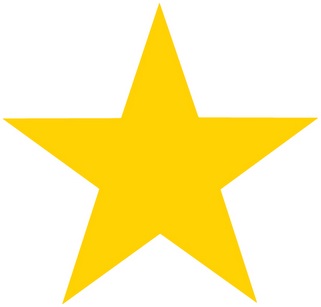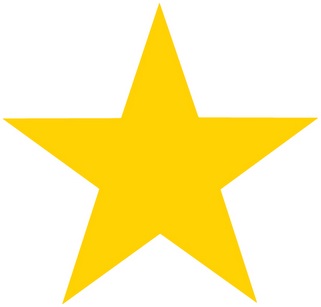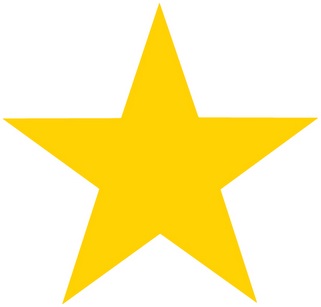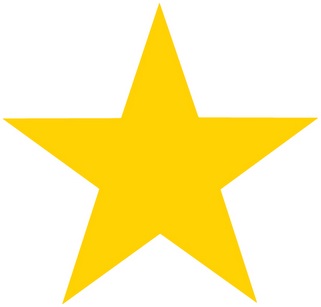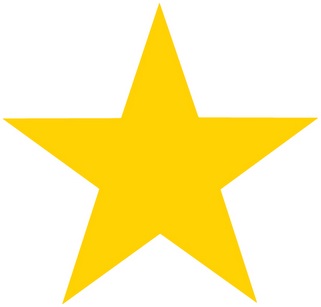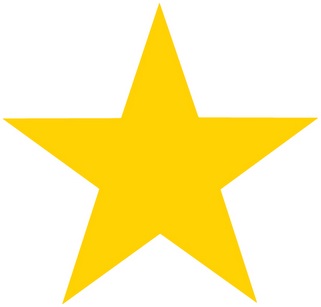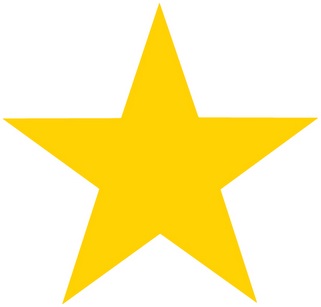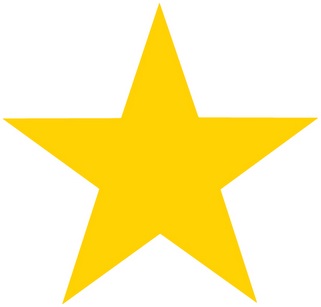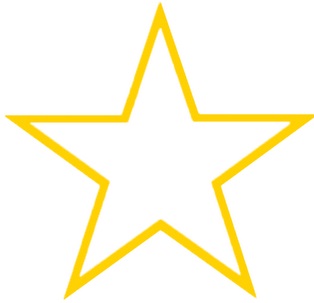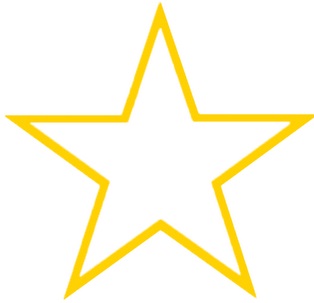 Where to Buy Eufy RoboVac 11c
Bottom line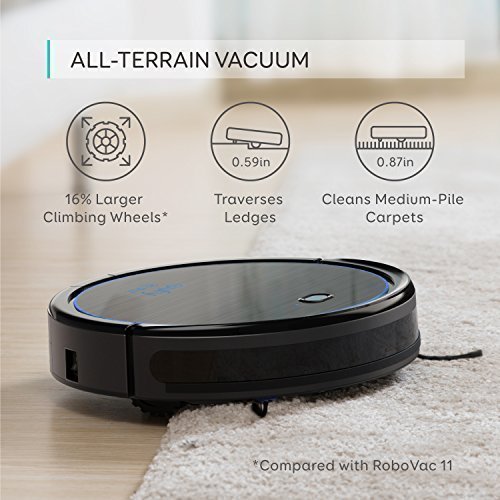 Is Eufy Robovac 11c the best robot vacuum cleaner for animal hair? I'd highly recommend this robot for pet owners. The machine is competitively priced but delivers similar performance to premium robots that cost twice the price.
I wasn't sure whether I'd use the Amazon Alexa feature but it has turned out to be very useful. The upgrades offer more ways to interact with the RoboVac for a better experience.
It's best to use the robot vacuum in a maximum of 2 rooms at a time to avoid it overfilling the dirt bin or getting lost from its docking station. If RoboVac gets stuck somewhere, you can locate it through the EufyHome app or the machine will beep to alert you that it is in trouble.
You'll find various settings within the app that are easy to use and can be customised to perform a spot clean, target room edges and so on. Overall the Eufy RoboVac 11c is designed for the modern household and is a great addition for anyone that wants to cut down the time spent vacuuming. You are getting a reliable robot vacuum with a long battery life and powerful performance.
Are you considering buying the Eufy Robovac 11c or do you already own one? Please leave your comments in the section below. I'd love to see your opinions.
Our List of the Best Vacuums