Your vacuum cleaner has given up and you decide to go shopping or look online for a replacement. The only problem is that there's so many to choose from. How lucky for you to have found this page. I've put together a consumer guide for vacuum cleaners to give you a better outline of the things to consider when buying a new vacuum cleaner.
If you want to avoid common issues such as loss of suction or clogged up units then you've found the best place to start your search for a reliable appliance that should serve you well for many years. Reading through this guide will take the hassle out of making your selection and by the end of it you should know exactly what to look for.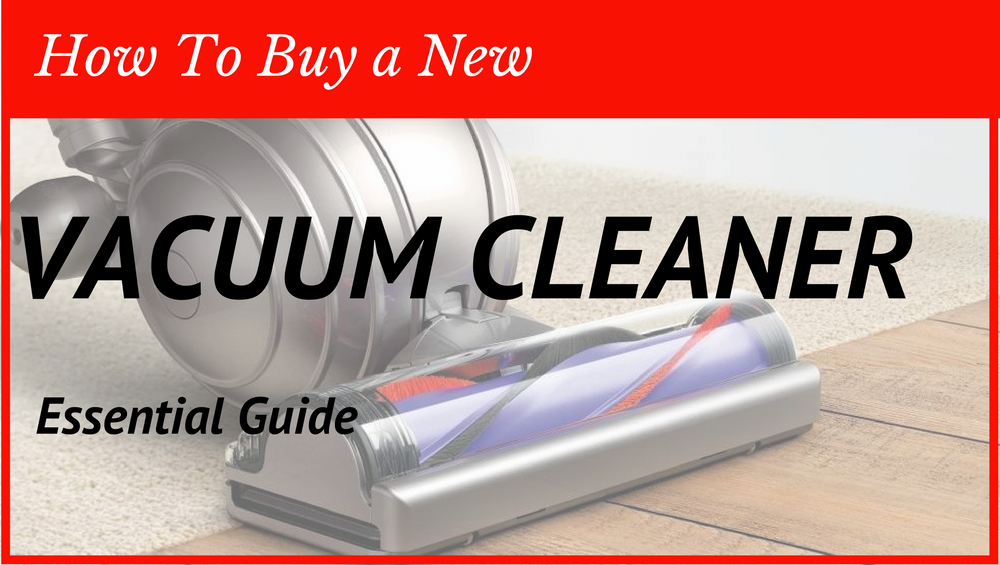 To kick things off let's consider what we need the potential vacuum cleaner to do. After all, you need an appliance that suits your lifestyle and works around you, not the other way around. You should be asking yourself these questions-
How big is your house and what style of house do you have?
Do you need a unit that can manoeuvre through awkward spaces?
Is there limited storage space for the vacuum cleaner?
Do you a shortage of plug sockets around the house? (I have an old-style house, so plug sockets are like gold dust)
Is your house mostly carpeted or hard floors or a mixture of both?
How many flights of stairs to you have?
Do you suffer from asthma or airborne allergies like hayfever?
Do you have any pets that live in the home?
These questions all have easy solutions that we'll be looking into below. Read on!
How Effective is the Vacuum Cleaner?
Vacuum cleaners are not created equal when it comes to their effectiveness and abilities. Other than looking for an ergonomic machine, you also need to consider the type of floors it will be vacuuming and the sort of dirt you need it to lift, for example, pet hair or maybe mud brought in by kids after playing in the garden.
Choosing the right type of vacuum cleaner, with the correct accessories will make your cleaning a lot less harder than it needs to be. In this section of the guide, we'll be concentrating on elements that influence the effective cleaning of your floors.
Ergonomic Vacuum Cleaners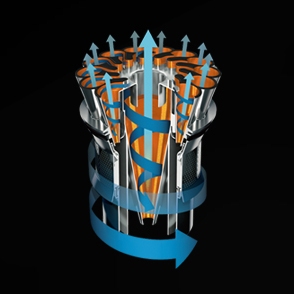 It goes without say, a well-designed vacuum cleaner performs better. A unit with root cyclone suction power will clean better and perform consistently with less effort.
A vacuum with a motorized cleaning head will penetrate deeper into your carpet and lift more dirt. Even the shape of vacuum head influences the cleaning performance. A good design will direct the suction exactly where it's required.
Edge-to-edge suction means that dirt hiding in the corners and the edges of the room is sucked up with minimal effort. Look out for machines equipped with a head that can be adjusted on different floors, so you're able to switch between hard floors and carpets.
Power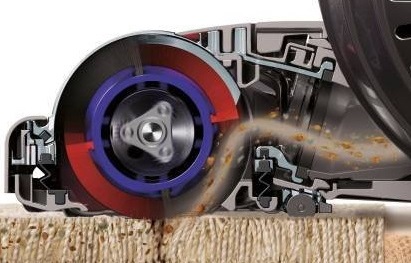 The power of your new vacuum cleaner's motor is important but shouldn't be the only factor to consider when choosing a potential model.
Power influences a vacuum's cleaning capabilities and usually you will find that the motors on cylinder units are packed with more power but does it mean that they are better?
The reason why cylinders carry more power is that the air has a longer distance to travel between the motor and the cleaning head, whereas with upright models the motor is either integrated into or near the cleaning head.
Carpets, Rugs, Tiles?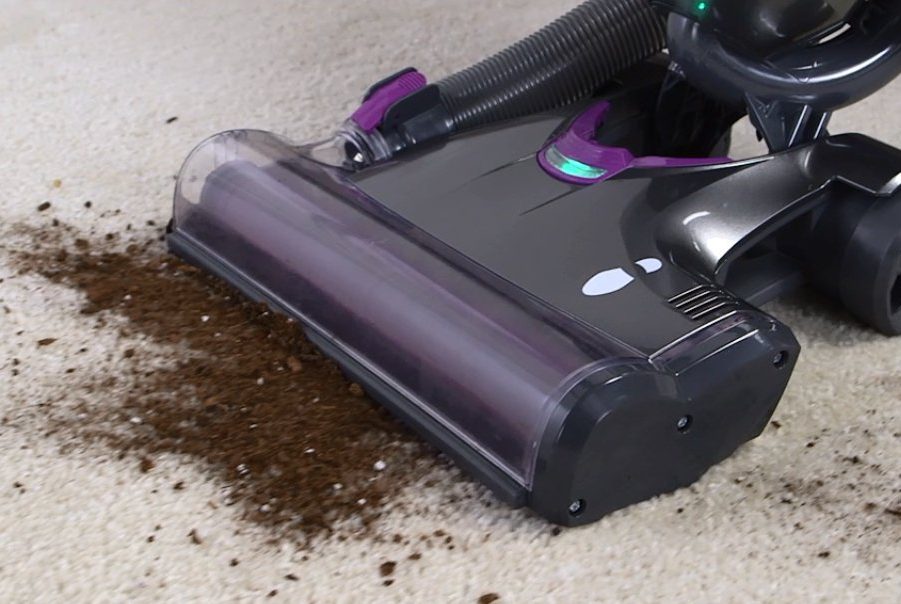 Is your house carpeted or tiled or does it have laminate/ wooden floors or maybe a combination? This is probably the most important section when deciding on the type of vacuum cleaner you need.
As silly as it might sound, some vacuum cleaners are better on floors than carpets and visa versa but some are great on both. I will split this section by the floor type and give you some tips on what works better for each type of flooring.
Cylinder vacuum cleaners are associated with hard floors i.e. tiles, wooden floors or laminate flooring. Upright cleaners have long since been favoured with carpets and rugs. Whilst this might be what the majority of consumers go for, inventors have designed clever solutions to deal with issues associated with opting for one type of machine over the other because of the type of flooring in your home.
Hard Flooring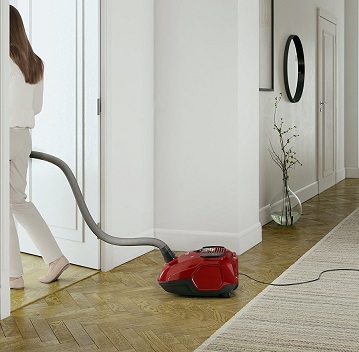 When dealing with hard surfaces such as tiles or wooden floors you are normally advised to go for a cylinder machine because they usually come with a non-motorised cleaning head.
Why is this good for hard floors? Although motorized brushes are great on carpets they suck at cleaning hard surfaces. The moving brushes on the motor head actually work against you when you switch from carpet to hard floors.
Cylinder vacuums have the benefit of extra power to provide adequate suction for non-motorised heads.
However, this shouldn't put you off from choosing an upright model because some of them have the option of turning off the motorised head when the moving brushes are not required on your hard flooring. Problem solved!
Carpets and Rugs
Upright vacuum cleaners are the most popular choice for carpets and rugs. Why do people love uprights so much? Because of the powerful motorised head with all sorts of moving parts and brushes to whisk away dirt ingrained into your carpets.
Again, don't discount a cylinder model because modern innovations have seen manufacturers designing floor tools with air driven technology, so they work with your cylinder's suction power and give the same benefit as using a motorised cleaning head.   
Versatile Cleaning Heads
At this stage, you might be thinking to yourself that you'd like a vacuum that's great at cleaning various surfaces in addition to your carpets. Machines with an adjustable cleaning head are definitely your best bet and they're becoming popular.

A cleaner head with this type of functionality can be adapted to the type of floor you're cleaning and provide a better range of suction suited for that floor. You can even get machines with automatically adjusting heads which don't require any intervention on your part to adapt to different floors. That's what you call a clever vac.
Get to Grips with your Machine
Let's face it, when most people buy a vacuum cleaner they just plug it in and get on with the job. For most people this works, but what if you are someone that would maybe struggle to handle a bulky or heavy appliance? Beyond suction power and turbine heads, we also need to look at how easy a machine is to manoeuvre around the house based on its size, weight, etc.
With the right machine, cleaning your floors can be a joy and achieved in very little time. It shouldn't be a task that you dread because of a cumbersome vacuum cleaner.
Maneuvering around the house   
At some point, you have probably used a vacuum cleaner that was a pain to steer or get into tight spaces. You might have needed to put a great deal of effort just to get it from one room to the other. That saga is all too familiar.
The thing is that I didn't realise how time-consuming and difficult my old machine was making it to clean until I made the wise decision to get a better vacuum.
A good example of a vacuum with great manoeuvrability is the Dyson ball that steers into awkward places and angles.
Reclining Angle
How far back can a machine recline? This feature is mainly associated with an upright machine. If a machine has good leaning angles it will get into tight spaces much easier.
A compact upright vacuum cleaner with good reclining angles will get beneath the bed or kitchen table and chairs with greater ease.
How Much Does it Weigh?
The weight of a vacuum cleaner and its ease of use go hand in hand. A lightweight and compact design will give you better handling and transportation of the machine between rooms or from its storage room to where it's required.
Not everyone has the strength to drag around a cumbersome machine and even if you did, would the extra effort be something you'd look forward to on cleaning day? Go for a light compact machine that can get into small spaces.
Vacuum Cleaner Accessories

Here's a section where you are spoilt for choice. Most current vacuum cleaners include a great selection of crevice tools and accessories to give you efficient ways of cleaning depending on your needs. At the very least you should be provided with accessories to clean upholstery, stairs and corners.
Some manufacturers will go the extra mile and provide special accessories for specific jobs, for example, an Up Top Tool that can twist into different positions for easy high-reach cleaning or a grooming tool for dogs which provides mess-free grooming.
Telescopic Wand
Many modern cylinder vacuum cleaners come with the added flexibility of a telescopic cleaning wand which can be adjusted to be shorter or longer depending on how high up you need it to go. In certain situations, you might need it to be shorter so you can clean a compact area but want to do so from a closer distance to improve handling. The telescopic tool can help achieve all of this.
Upholstery Tool
You could call this a scaled down vacuum head minus the brushes. This tool is made specifically for different types of cushioned surfaces but I've found that in addition to cleaning my sofas, it's also great for vacuuming the mattress.
Turbo Tool
Certain models will include a powerful turbine tool unique to the vacuum cleaner. They are normally called power or turbo tools but can be named something else by the manufacturer. Again, it looks like a small cleaning head but has powerful moving brushes that burrow deep into the carpet and lift stubborn dirt, hair and dust buried deep within the floor. A power tool is great for houses with persistent hair shed from pets or deep piled carpets.
Extended Reach
Usually a vacuum cleaner will include either an extended hose or an extension. This can be a godsend when trying to reach far areas or if the unit is restricted by an awkward space or a shortage of plug sockets. Don't underestimate the flexibility an extension can give you.
Crevice Tool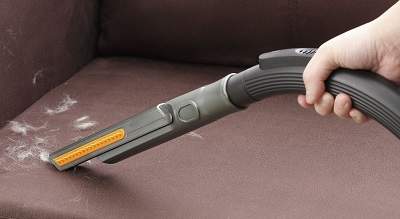 One of the most common tools provided with your new vacuum cleaner, the crevice accessory is long, slim and has an angled edge.
It is designed to get into spaces that a cleaning head could never reach, such as underneath furniture, behind the fridge (go check it now, you get a lot of dust behind there).
Dusting brush
A very handy tool to replace your manual duster brush. This accessory is oval shaped with smooth brushes to capture and suck up dust that gathers on furniture, chandeliers, shelves and other areas prone to dust accumulation.
Extra Features
Cable Storage:
A majority of vacuum cleaners have a mechanism to store the machine's electric cable. Storage systems vary from a cable tidy (for wrapping the cable around) to a retractable cable system normally controlled by a lever.
If you have the option it's recommended to go with a retractable system for easier storage, fewer tangles and less hassle trying to wrap the cable.
Length of Cable:
A short cable length can restrict your cleaning radius and become an inconvenience if you need to frequently swap plug sockets. This can be an issue if you live in an older property with limited electric sockets or a house with more than one level.
Bin Size:
The size of the bin or dust bag is another thing to consider. Obviously a small bin means frequent emptying or bag replacement. If the bin is left to get too full, it could affect the suction performance of the unit.
Storing your Machine:
If storage space is limited in your home then it's worth considering a compact vacuum cleaner. There's a good selection of canister vacuums designed to take up little space but provide the same power as a full-sized model.
My canister tucks away neatly in the cabinet under the kitchen sink. The only compromise is a slightly smaller dirt bin.
Some Upright vacuums can be folded for easier storage. You should also look out for any tool holders included for convenient storage of your attachments.
Noise Levels:
There's no easy way of getting around this one- vacuum cleaners are noisy but you can get some that are quieter than others. Look for models with a maximum decibel level of 77 dB or lower. It's possible to find machines that operate at a sound level as low as 61dB. I'm very sensitive to noise and appreciate an appliance that's close to silent.
Variable Power Settings:
It's normal for vacuum cleaners to operate on a single power setting but it's also possible to get models with variable settings, so you can lower the power for small tasks like sucking up dust from shelves or vacuuming thin rugs that lift easily from the floor. You can then ramp up the power when it's needed for bigger jobs like vacuuming thick carpets.
 Do You Have Pets?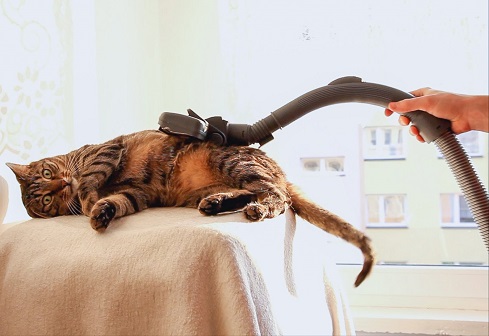 If you are a dog or cat owner you should be looking at a vacuum cleaner designed specifically for dealing with animal hair on your floors and upholstery.
These machines will be equipped with tools to make cleaning tasks easier when living with pets. You can even get grooming tools that attach to the vacuum to help you groom your pets rather than paying an expensive bill for someone else to do it.
Guarantee:
Even the best vacuum cleaners with the highest quality parts can break down. Check out the guarantees provided on your chosen model because they differ between manufacturers. Some will guarantee the motor for a certain number of years whilst others might offer a free replacement for your worn out filters. It's worth looking at what's on offer before making your purchase.
---
Conclusion
That concludes the consumer guide. It should have answered questions about some of the less obvious but important features to consider when you have your eyes set on a potential vacuum cleaner. I will continue to update this article as more features become available.
If you have any further questions or comments please feel free to post them in the comments section below. Thanks for reading.
---
Our List of the Best Vacuums
---
More Tips on Choosing the Right Vacuum Cleaner: