Want to eliminate bacteria quickly without the need for chemicals? We've put together a buying guide for the best steam cleaners for home use in 2021. Steam is a powerful cleaning agent for various chores around the household especially those with pets, it's a great investment for cleaning areas such as tiles, grouting, oven interiors and even windows.
There's plenty of options out there when it comes to deciding on the perfect steam cleaner, however, you need to first decide whether you want a steam mop, cylinder or a handheld steam cleaner before buying.
If you've already made a decision on the type of steam cleaner you want then you can head straight to our recommended steam cleaners using the link below. If you're not sure what to get then continue reading to learn more about different models, and other important functions before settling on the best steamer for your needs.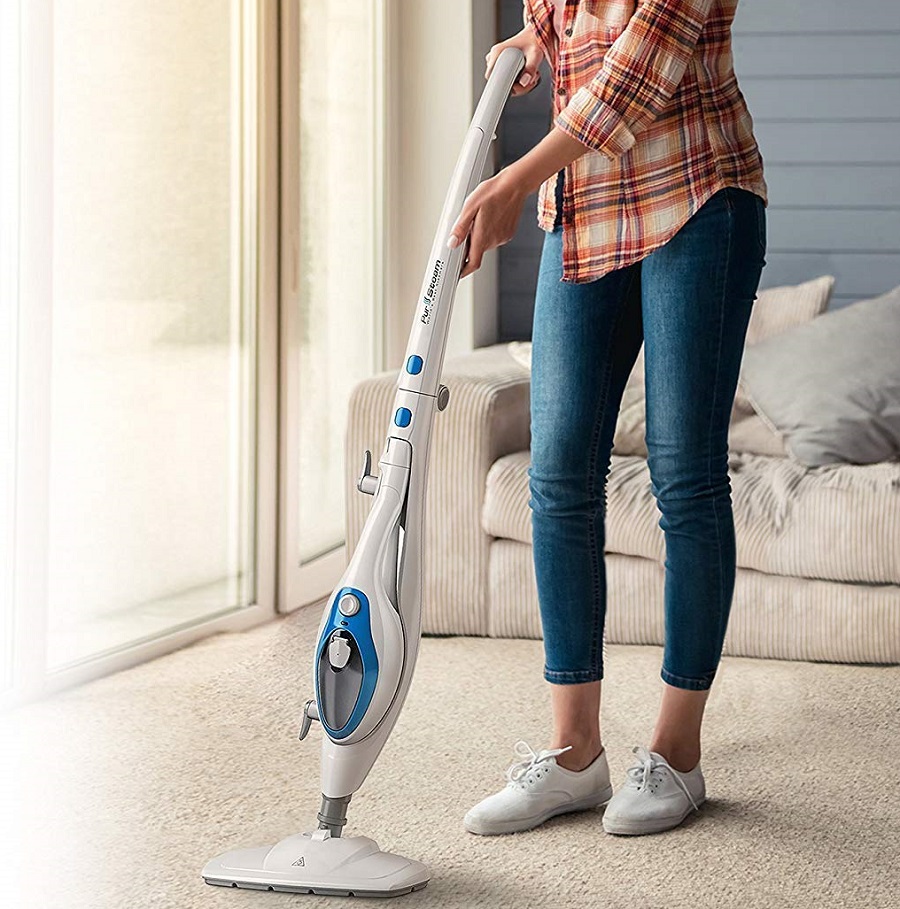 Recommended Reading: The Best Home Steam Cleaners
Steam Mop
A steam mop is a popular choice and is primarily used to clean and disinfect hard flooring. It keeps floors looking shiny and maintained to a high level. But the cleaning doesn't stop there, nowadays most modern steam mops come with a host of accessories to turn them into versatile domestic cleaners. They clean faster than a manual mop and don't leave floors damp for long periods and as a result, incoming foot traffic won't mess up your floors.
A basic steam mop is exclusively for floor cleaning but shouldn't be overlooked as it delivers brilliant performance on hard floors and carpets too depending on the accessories provided. There are two types of steam mops- an upright and cylinder steamer.
Uprights are normally a bit easier to navigate, but the main body can sometimes be slightly heavy. Cylinder steam mops look very similar to a canister vacuum cleaner, they are bigger than upright steamers but the cleaning nozzle is easier to use in comparison.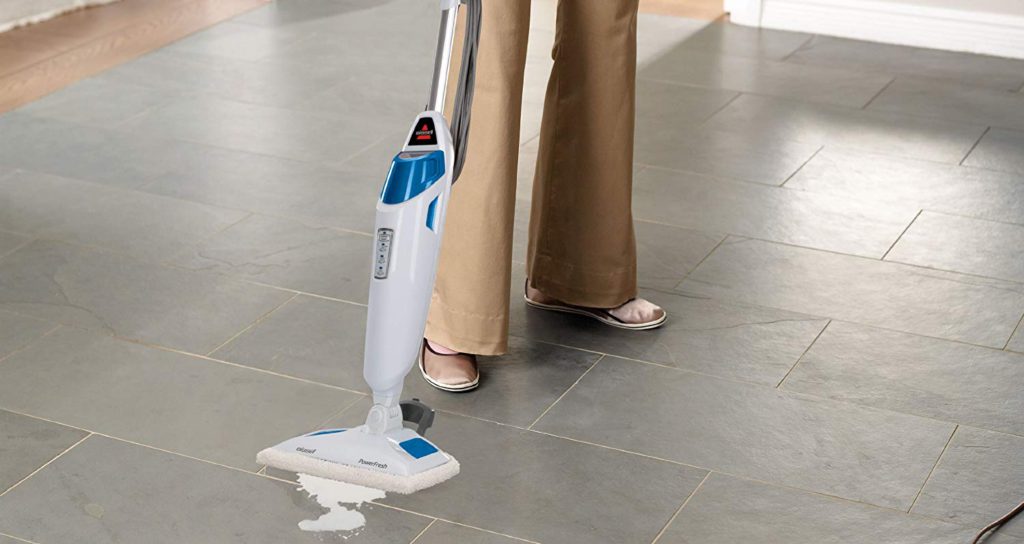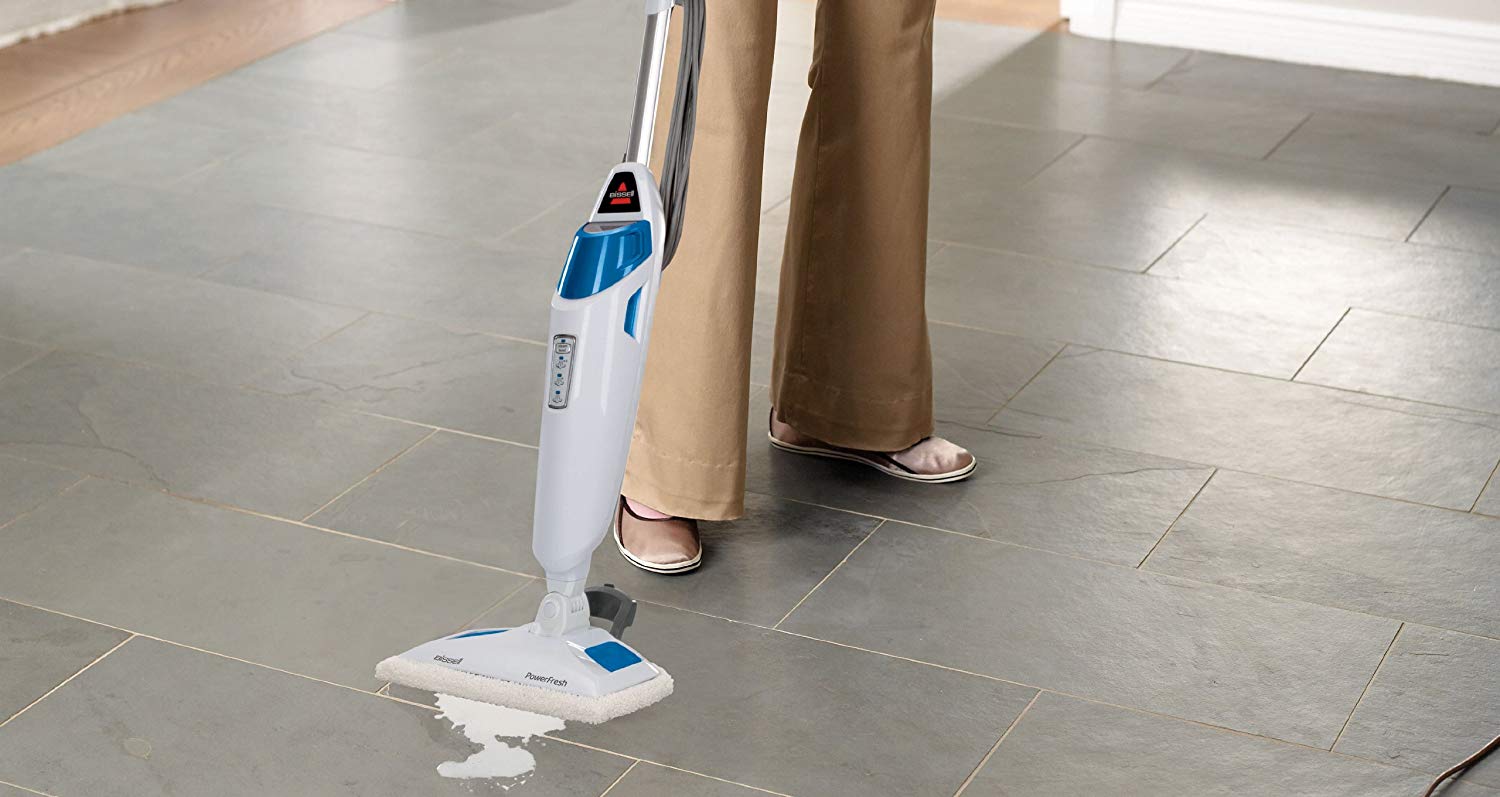 For the ultimate convenience, you should buy a combination steam mop to get all the best features of a steamer bundled into a single device. This type of steam mop can be detached from the main unit to transform it into a handheld steamer so that you can enjoy the best of both worlds. Combination steam mops cost slightly more than standard models but their versatility justifies the added expense as you are getting a variety of streaming configurations for various jobs.
In addition to cleaning tiles, some steam mops are equipped with variable steam control so that they can be adapted to clean vinyl, laminate and wooden flooring without the risk of causing damage to the material.
Handheld Mop
Handheld steam cleaners are the second choice and can be used for smaller jobs above floor level such as cleaning upholstery, wall tiles and ovens. Handheld mops are smaller than steam mops but are usually designed with a stronger concentrated steam output and are perfect for areas that a larger steamer would be awkward to use such as shelves or bins.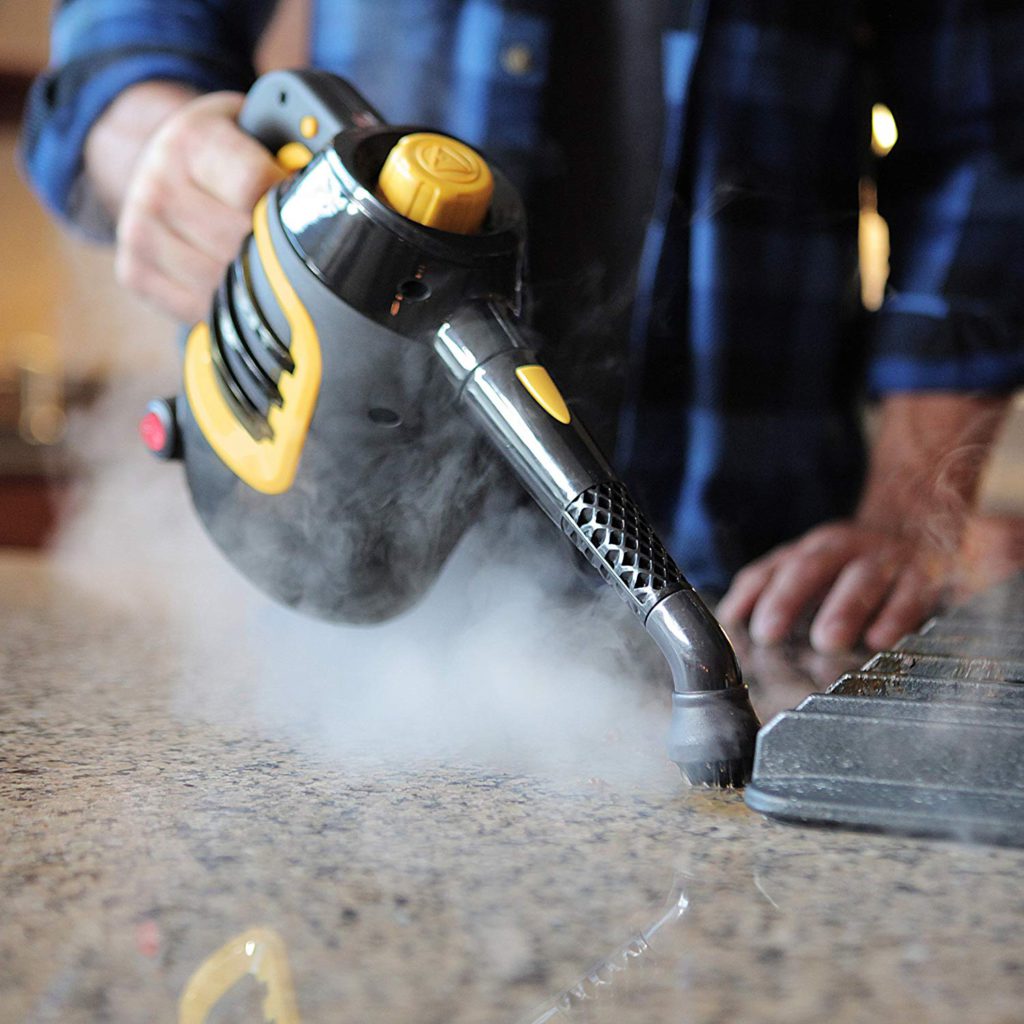 Handheld models usually cost less and are more portable. They are supplied with various accessories for different chores throughout the house, but you should also consider that their water tanks are smaller thus they'll need frequent refilling.
Handheld steamers are great for small cleaning tasks and ideal for cleaning confined areas such as the shower cubicle or the inside of your oven. They usually weigh less than uprights and cylinders and are perfect for homes with limited storage space.
Cylinder Cleaners
Cylinder steam cleaners are great for floors but are also flexible to reach high areas thanks to the hose and nozzle. A huge advantage of cylinders is their long steaming times compared to upright and handheld mops because of their bigger water tanks, therefore you won't need to refill the tank as often.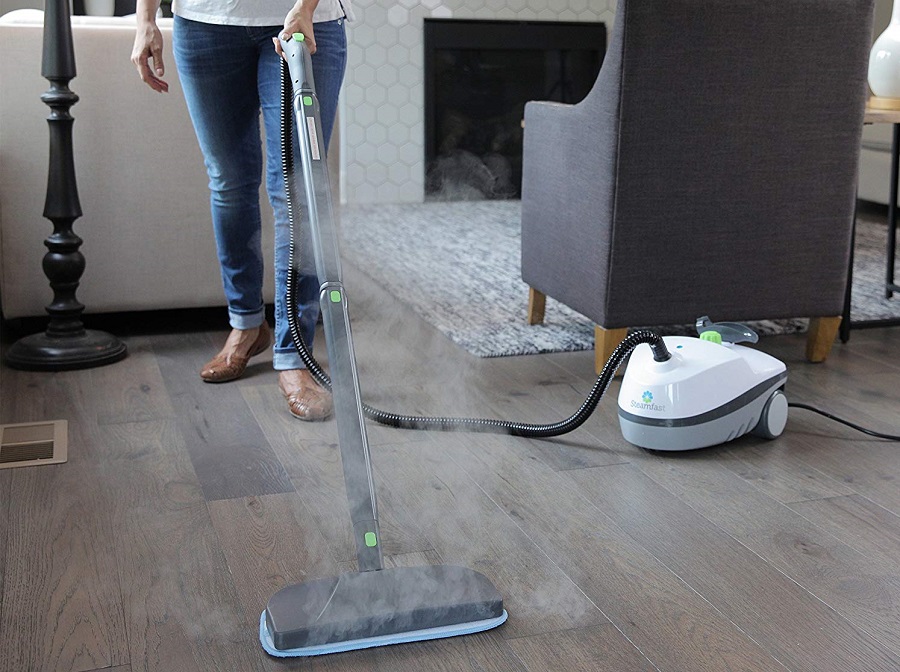 Bear in mind that the larger size means that they are not as fast to use as smaller steamers. You'll be provided with plenty tools though, to allow you to tackle virtually all jobs that require the power of steam including grout, flooring (including carpeting), ovens and even steaming out creases from drapes and clothing.
Head To Our Steam Cleaner Reviews To Find Out Which Models You Should Buy.
The popularity of steam cleaners has soured over the past few years and there's a good reason for this.
High performing steam cleaners simplify difficult tasks such as removing grease and grime from all types of surfaces. Steam is hot enough to eradicate germs and dust mites lurking in your home and is helpful for allergy and asthma sufferers. You would also be doing your bit for the environment because there's no need to use bleaches and detergents when cleaning with steam, plus it saves you money in the long run.
Thinking of getting a steam cleaner? Here's how to buy one.
How To Choose The Best Steam Cleaners
The main thing to look out for when sourcing a new steam cleaner is its quality and performance on different surfaces. It needs to be able to cope with cleaning consistently on hard floors, carpets, windows, tiles, bathrooms and kitchens with the various tools provided.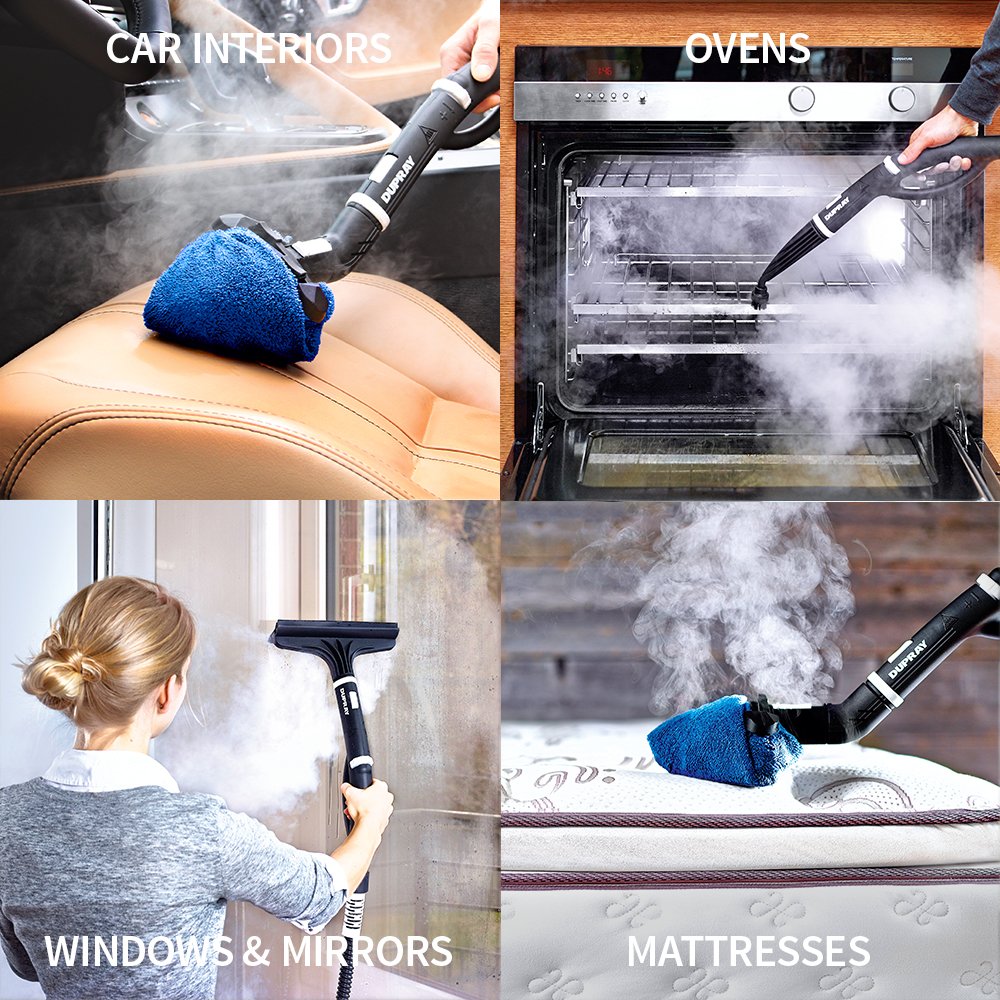 Another aspect is the ease of use when operating the steamer. Can the tools be attached easily? Is the water tank in a convenient location to refill water? If the Steam cleaner is a combination unit can it be switched easily between different modes i.e. from upright to handheld? It's also worth checking how much steam time you get with each full tank of water to give you a clearer indication of the area that can be steamed per session. I
If You're Not Sure Where To Start, Click Here To Access Our Top-Rated Steam Cleaner Shortlist To Help You Narrow Down Your Choices
What I love most about steam cleaners is that they are so easy to use yet extremely versatile and powerful enough to remove grime that I'd struggle to remove with just elbow grease alone. These appliances offer hygienic cleaning solutions without requiring any type of bleach or cleaning fluid, you just fill up the water tank, wait a few seconds for the water to heat up and away you go.
Steam Cleaner Water Tank Capacity
The volume of water inside the tank is usually measured in litres. Larger tanks don't need refilling as often as smaller ones.
As previously mentioned, Cylinder steamers contain the biggest water tanks and as a result, they can clean larger areas and multiple rooms in one go. The trade-off here is that a bigger tank takes more time to heat up the water.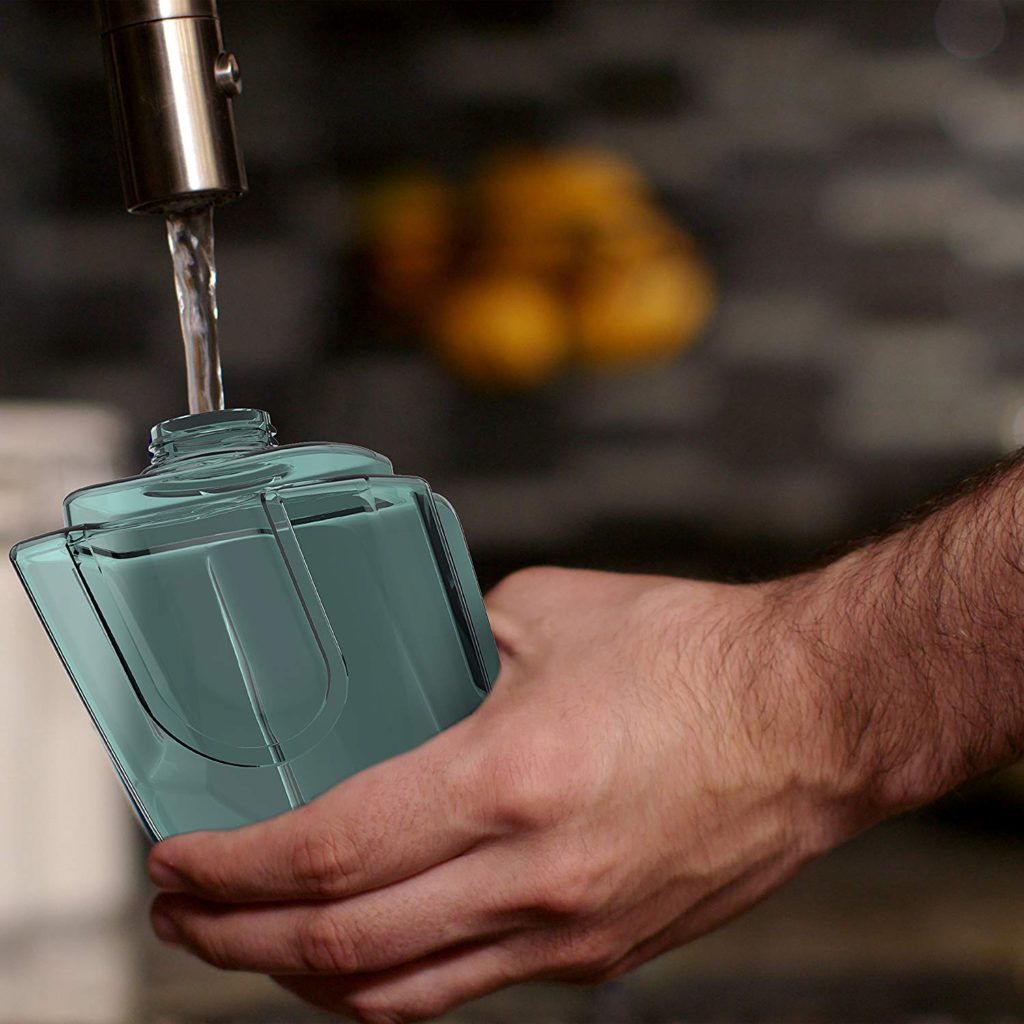 Steam mops have smaller tanks than cylinders but the advantage is that they heat up water much quicker. Most of them have detachable water tanks which means that you can refill the tank straight from the tap without the hassle of fiddling with the whole machine.
You'll need to decide what you prefer, tank capacity or quicker water heating times. It's possible to buy a steam cleaner that strikes the right balance and we've got a range of recommended appliances that we think would do the job.
Click Here To Choose The Best Steam Cleaner For You
Steam Cleaning Times
The amount steaming time you will get from your appliance, in one go, depends on the type of steamer and the size of its water tank. We've already covered water tank capacities and established that handheld cleaners have small tanks and as a result will provide steam in short spurts, thus appropriate for little tasks. The same goes for bigger steamers such as cylinder cleaners, their larger tanks will allow for a longer steaming period before a top-up is required.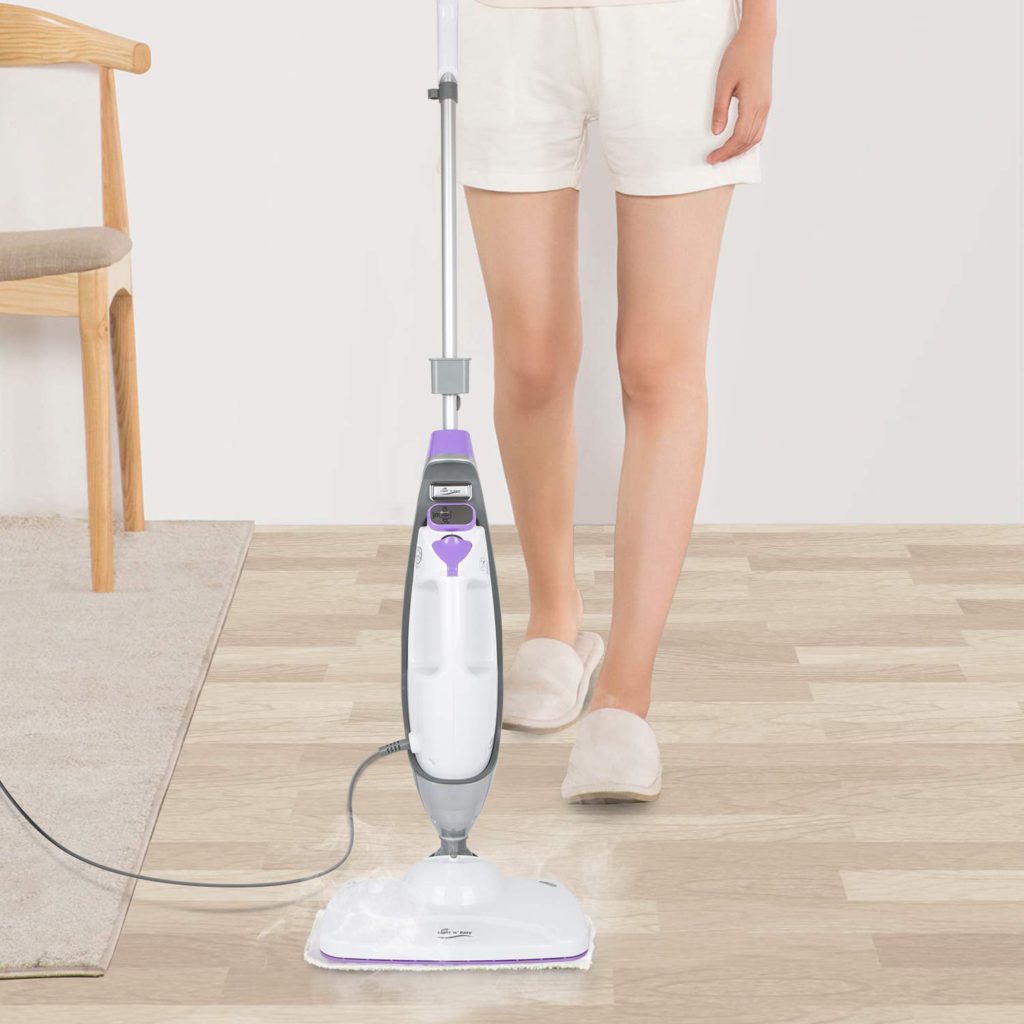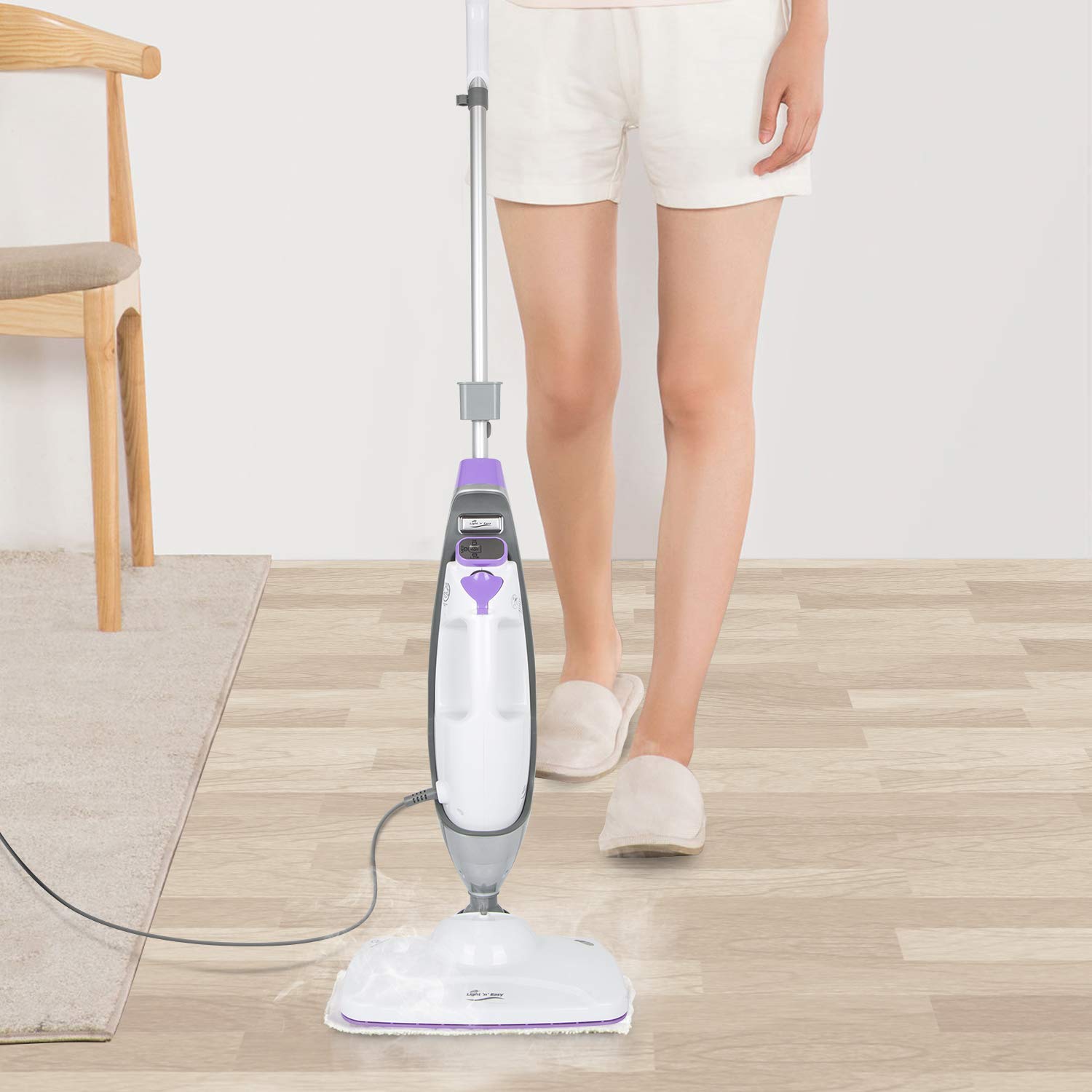 Generally, steam mops contain a reservoir system that regulates the water temperature instead of heating water when required, consequently they're ready to steam quicker because the pre-heating process is less than 60 seconds. There's less control over the steam with these type of appliances which means that steam output will be continuous. This shouldn't be a problem for hard flooring but might be trickier to use on surfaces that don't require large amounts of steam e.g. certain rugs and carpets.
Handheld steamers typically heat the whole water tank and provide an abundance of high-pressure steam whenever it's required. These models are generally controlled with a switch or button, thus making them ideal for multiple surfaces and providing you with a greater level of output control.
Use This Link To Help You Choose The Best Type of Steam Cleaner For You.
Water Heating Time
Water heating times vary between different steam cleaners. The amount of time it takes the water to heat up hinges on the type of cleaner you choose. There's a good selection of steam mops that produce steam in a mere 20 seconds, which is incredibly fast.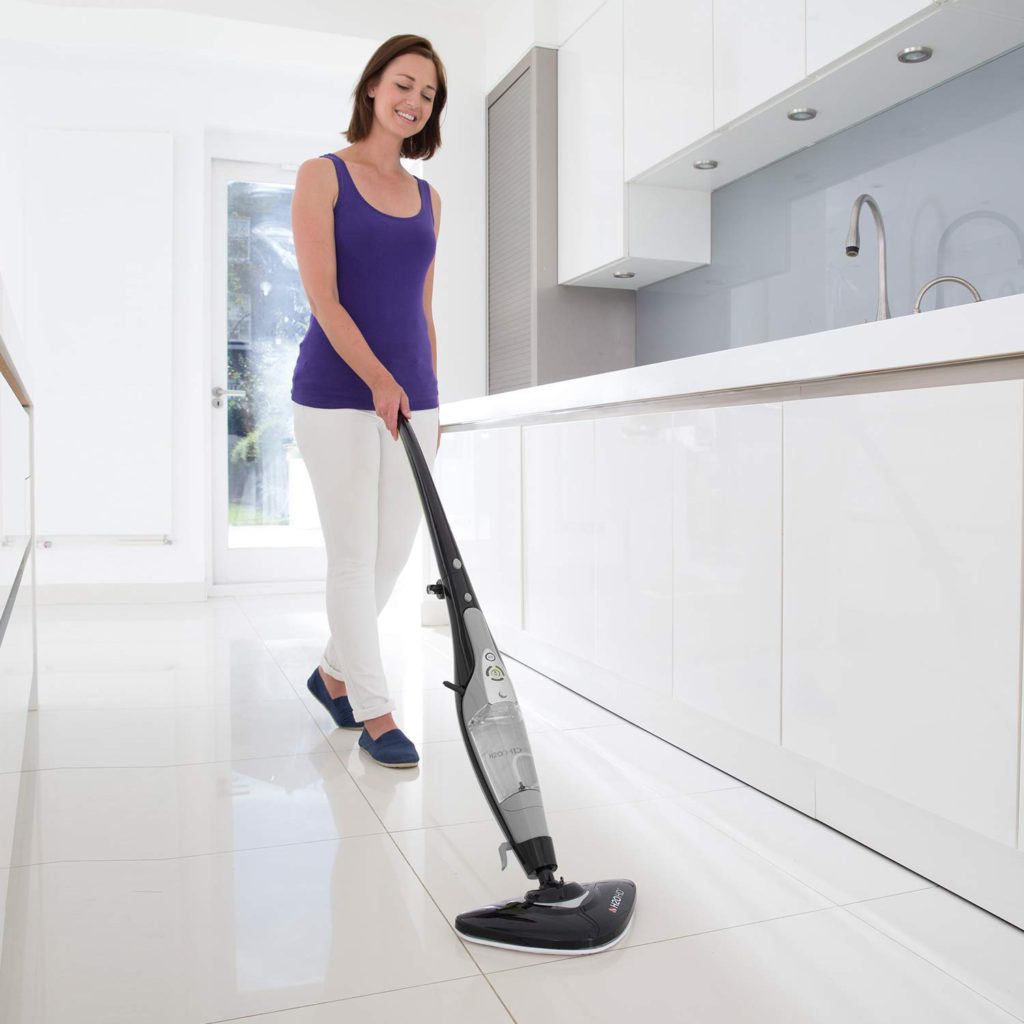 Cylinder cleaners take much longer to heat up. You can expect it to take between 6 to 8 minutes to produce steam because it utilizes a pressurised steam chamber. The advantage is that a cylinder can deliver a continuous flow of high steam output.
Removable Mop pads
Steam cleaners are normally supplied with mopping pads that can be washed in the washing machine, after use, with your regular laundry. Ideally, you should get a steam mop with at least two pads so that there's always one available when the other is in the wash. Some units let you turn the pad inside out without swapping it over, thus giving you twice the cleaning.
Certain high-grade mopping pads are integrated with Microban protection to eliminate germs that cause bad odours. This ensures that you pads are consistently fresh for repeated usage and an increased lifespan.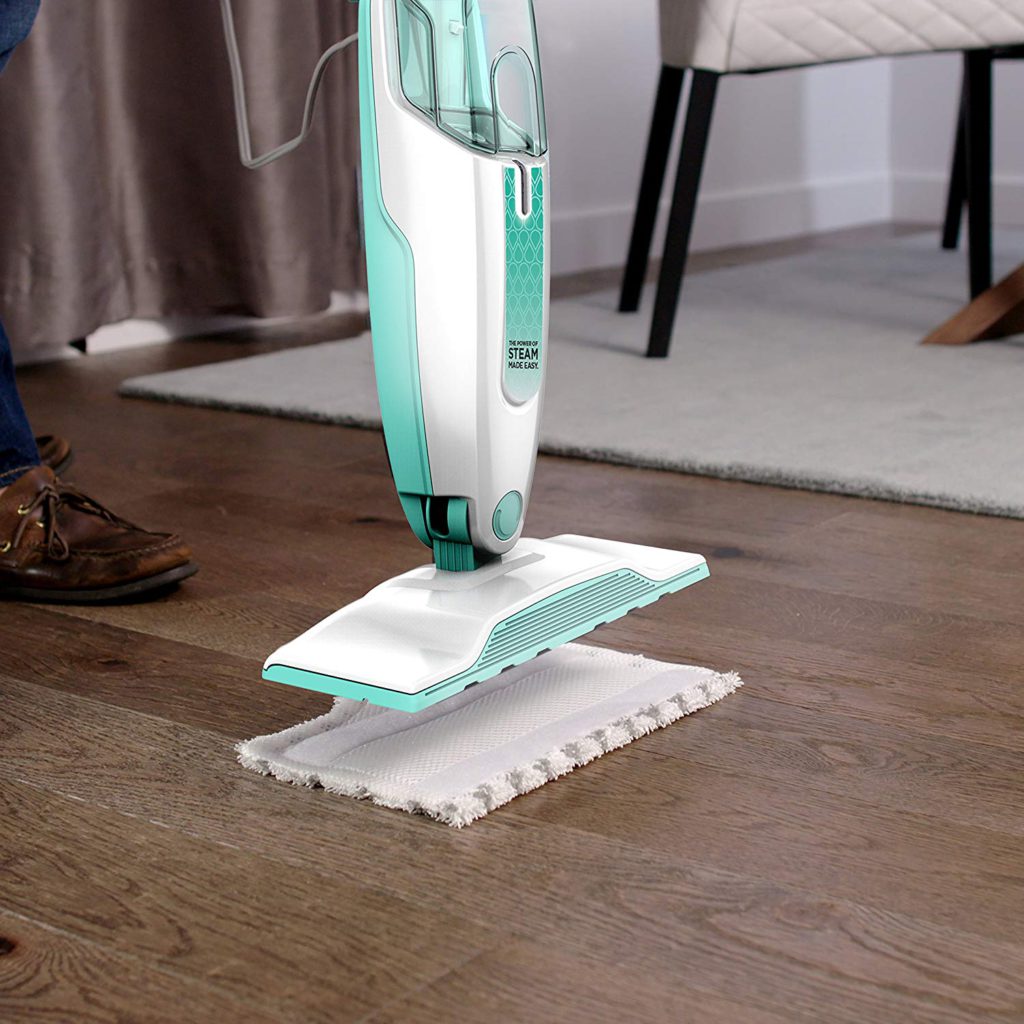 Use This Link To Help You Choose The Best Type of Steam Cleaner For You.
Steam Cleaner Accessories
Almost all steam cleaners are supplied with attachments to help clean a variety of areas and surface types. The range of accessories will vary between manufacturers and models but generally, you'll get tools to help clean grout, ovens, greasy cooker hoods, worktops, shower screens and so on.
I'd highly recommend buying a steam cleaner that is supplied with a selection of accessories or has the option to attach them if you decide to buy some later on. Steam mops are often supplied with a floor attachment and handheld steamers come with a larger range of tools to complement their portability and versatility.
Nozzles are perfect for getting murk off grout and small brushes are a godsend for greasy taps and hobs. Some models are even supplied with tools to clean windows. Below is a list of accessories that are commonly shipped with steam cleaners-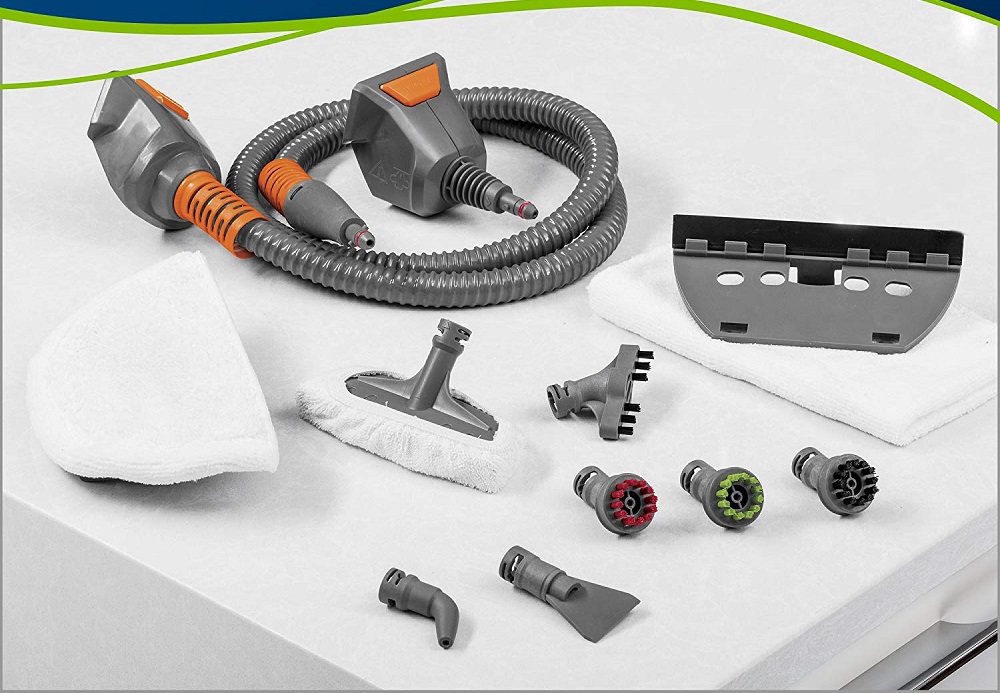 Scrubbing brushes to extract sticky grime on tiles and grouting.
Squeegees to clean windows and glass.
Carpet gliders to freshen up rugs and carpets.
Cleaning pads for surface wiping.
Scrubbing pad to ease the burden of removing grease from oven interiors.
Upholstery tool to freshen up the fabric on couches and drapes.
What Type Of Steam Cleaner Should You Buy?
The type of steam cleaner you purchase depends on the type of tasks that you need it for, the size of areas that you'll be steaming and how frequently you intend to clean. Here is a quick summary to guide you in the right direction.
If you'll be focusing your steaming on floors only then its best to buy a steam mop. They are ideal for those hard floors such as tiling, wooden floors, laminate flooring, some are even designed to inject life back into carpets and removing stains. Steam mops are cheaper but not as adaptable as combination mops, which can change from upright to handheld to perform more tasks.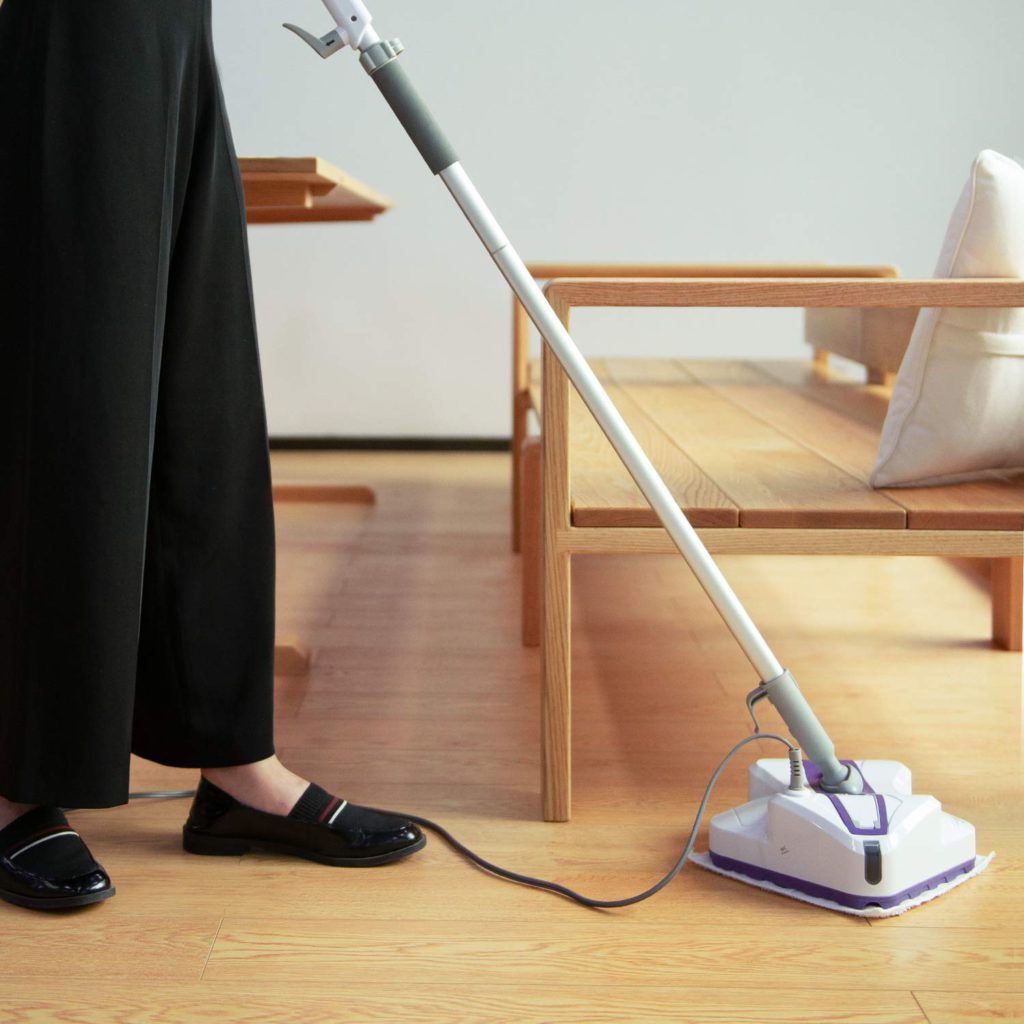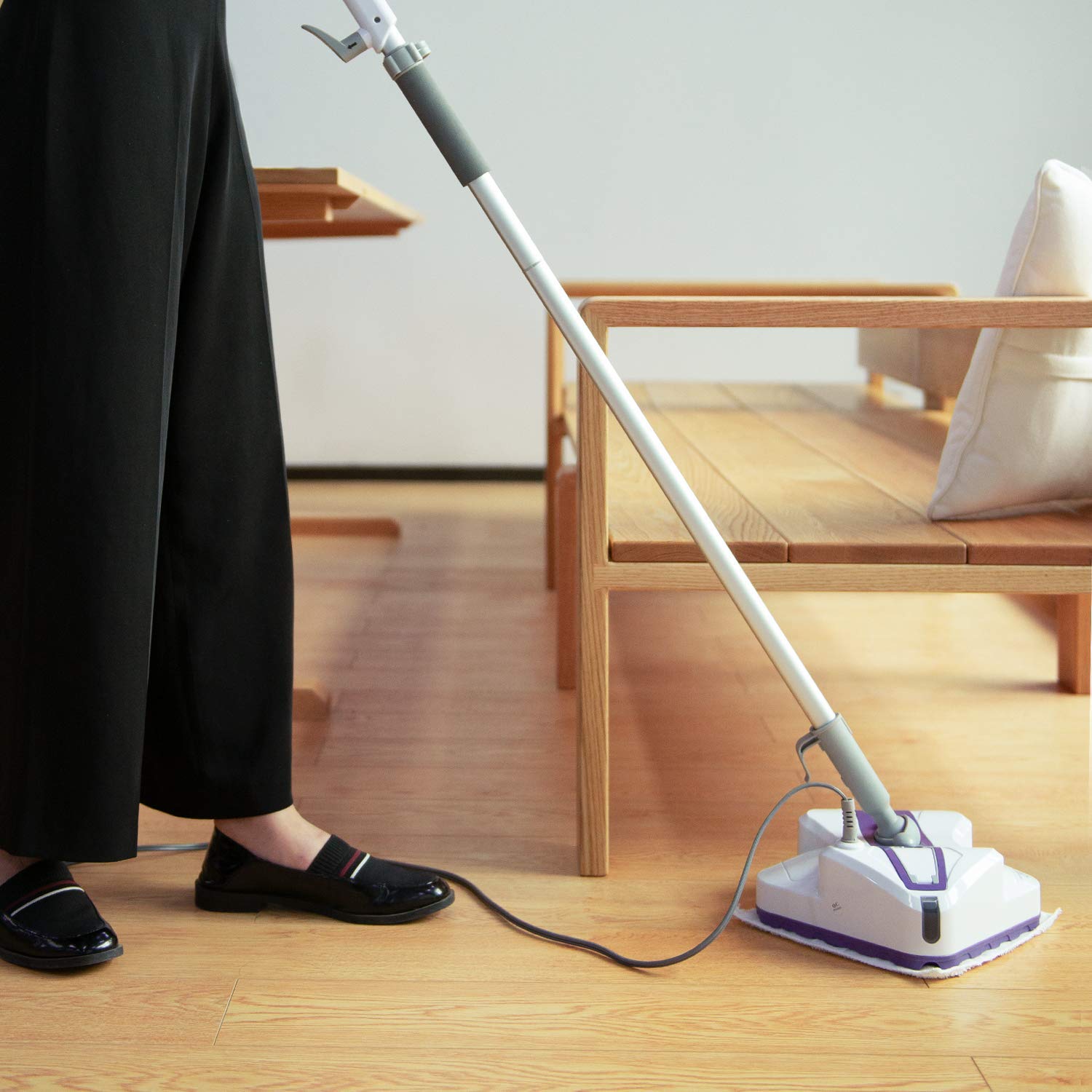 If you want to extend your steaming beyond floor level then I'd highly recommend a combination mop. They are flexible for a multitude of jobs because you can switch between handheld and upright, and you are supplied with an arsenal of attachments for different tasks. As a result, you can use steam power to clean bathtubs, drapes, upholstery, kitchen worktops and plenty other areas using just one machine.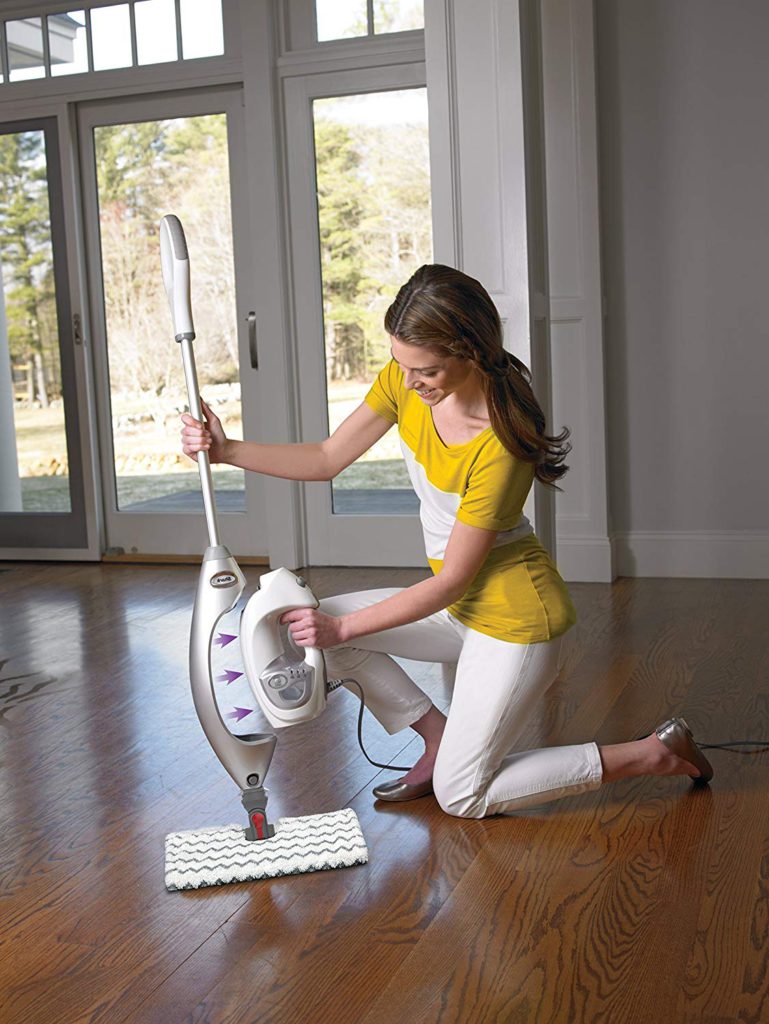 Cylinder steam cleaners are best for rigorous cleaning such as removing limescale around the shower and taps as well as steaming surfaces that attract dirt easily. The large tank on these models means that you can clean on a large scale for longer periods than other types of steamers.
Cylinder cleaners are also easier to handle because the main body of the appliance sits on wheels so that you can easily cart it wherever you need it. Most Cylinders can provide similar performance as combination mops and are equipped with a good range of accessories. You can also buy a portable cylinder steamer that can be hoisted onto your shoulder if required.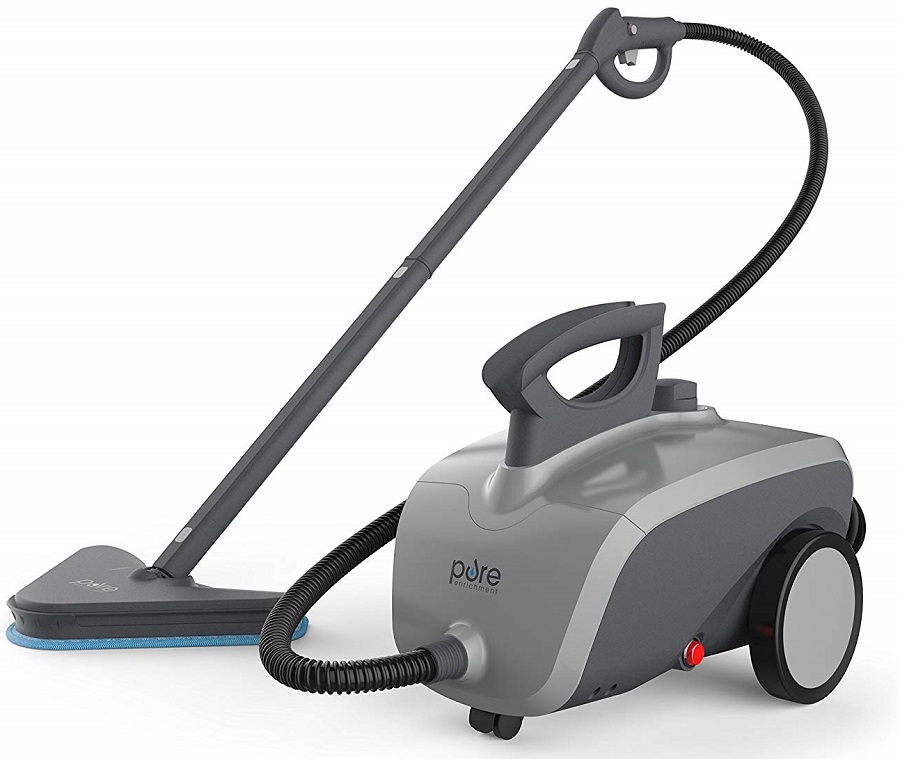 Use This Link To Help You Choose The Best Type of Steam Cleaner For You.
How much should you pay for a decent steam cleaner?
Unfortunately, the steam cleaner market is flooded with too much choice. It's easy to get lost in what appears to be an endless list of varieties from numerous brands. There is also the differences in performance and cleaning quality and as a result, you want to be sure that you're getting the best bang for your buck.
Thankfully we've done all the heavy lifting for you and are pleased to report that you can buy a good quality steam cleaner for as little as $75. While the best Combination steam cleaners cost around $129. There's a steam cleaner out there for every budget.
The choice of Cylinder and Handheld steam cleaners is not as big as other models. Cylinder cleaners start from around $169, while a decent handheld model will cost around $40. Price and quality can vary wildly with steam cleaners, so be sure to check out our reviews using the link below.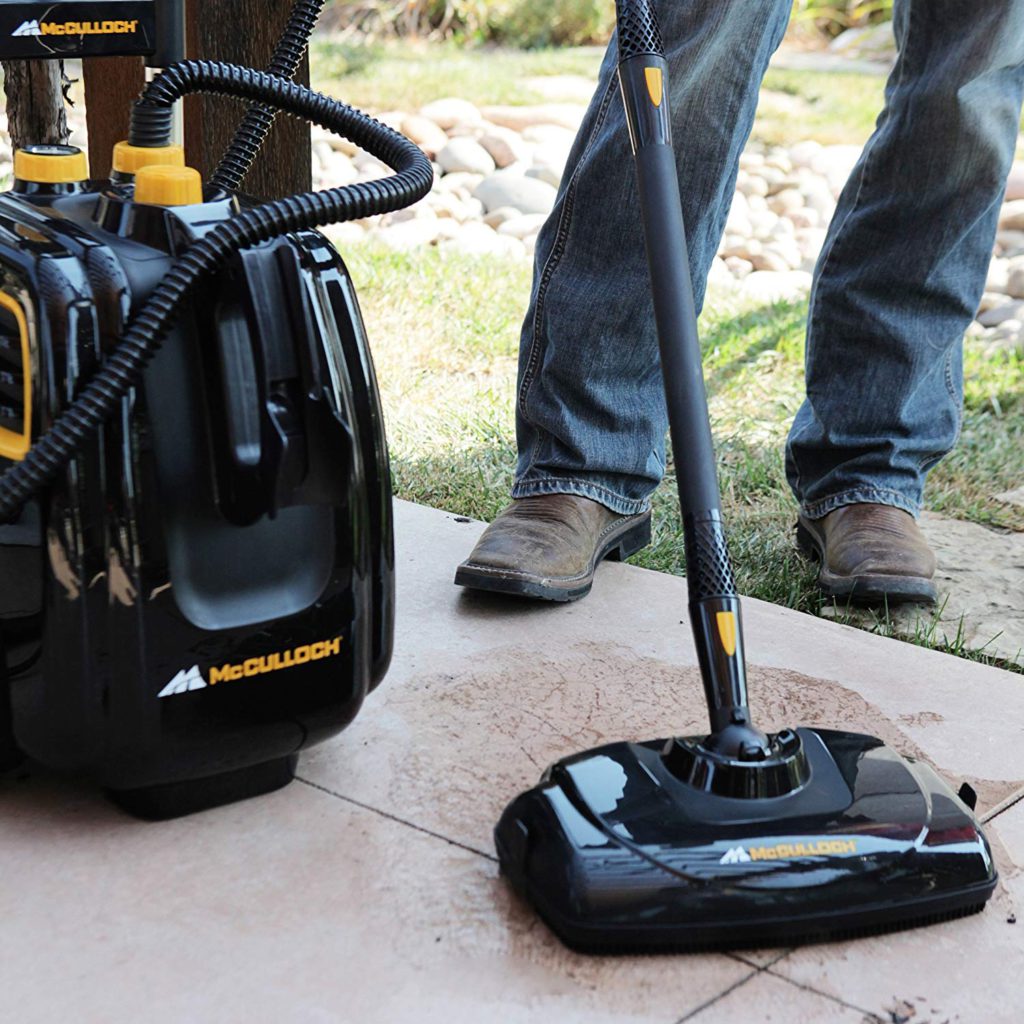 How easy is it to use a Steam Cleaner?
It's relatively easy to use a steam cleaner. Remember that you are using just water as your main ingredient- you don't need to mix any type of detergent into the water. Hot steam should spray onto the floor and remove stains without the need for exhaustive scrubbing.
Refilling the water tank should be pain-free. Our recommended products are designed with easily detachable tanks that are quick to refill so that you can get back to the task at hand in no time. Heating times should be quick (less than a minute) to save you waiting around before the steam is ready.
Some models are equipped with safety features to reduce the risk of injury, we are dealing with hot steam after all. It's possible to find appliances with warning lights and audible prompts to guarantee safer usage of your steam cleaner.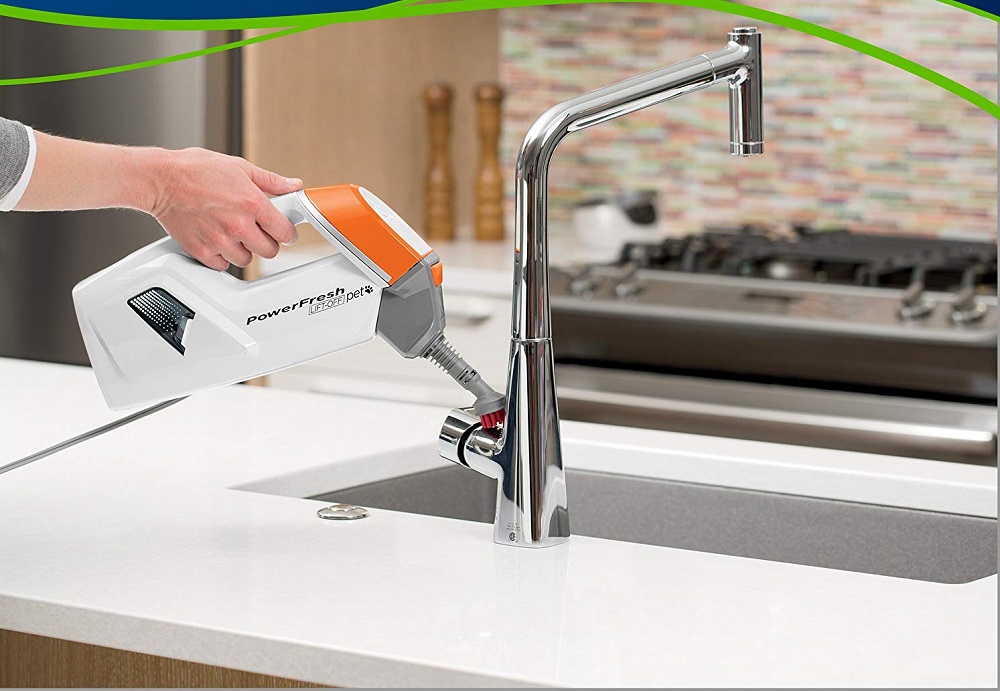 Use This Link To Help You Choose The Best Type of Steam Cleaner For You.
What else should you pay attention to when buying a steam cleaner?
The water heating times, steam duration and volume of the water tanks have all been discussed throughout this article and if there is anything else I would point out is the quality of water that you are using with your steam cleaner.
It's worth finding out if your desired machine will work optimally with normal tap water. Certain brands advise using distilled water with their steam cleaner, which can be costly and bothersome. This is especially important if you live in an area with hard water and it would be advisable to get a model with a descaler or limescale filter.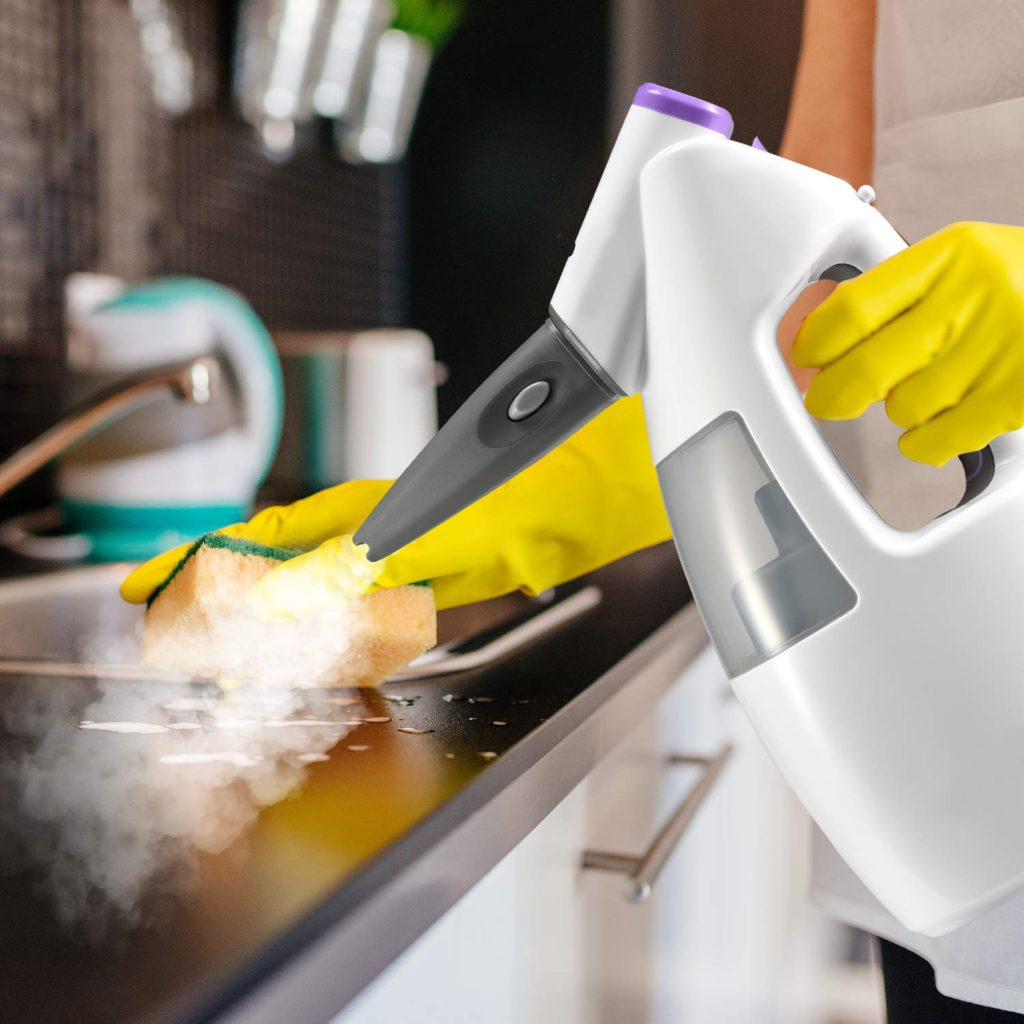 Use this link to help you choose the best type of steam cleaner for you
The Bottom Line
Our Steam Cleaner Buyers Guide should shed some light on everything you need to know before you purchase one. I think it's safe to say that this is a handy domestic appliance that could save you hours of cleaning. Hot steam is kinder to the environment as it eliminates the need for detergents plus it can clean much better than a bucket and brush.
Are you considering buying a steam cleaner mop or do you already own one? Please leave your comments in the section below. I'd love to hear from you.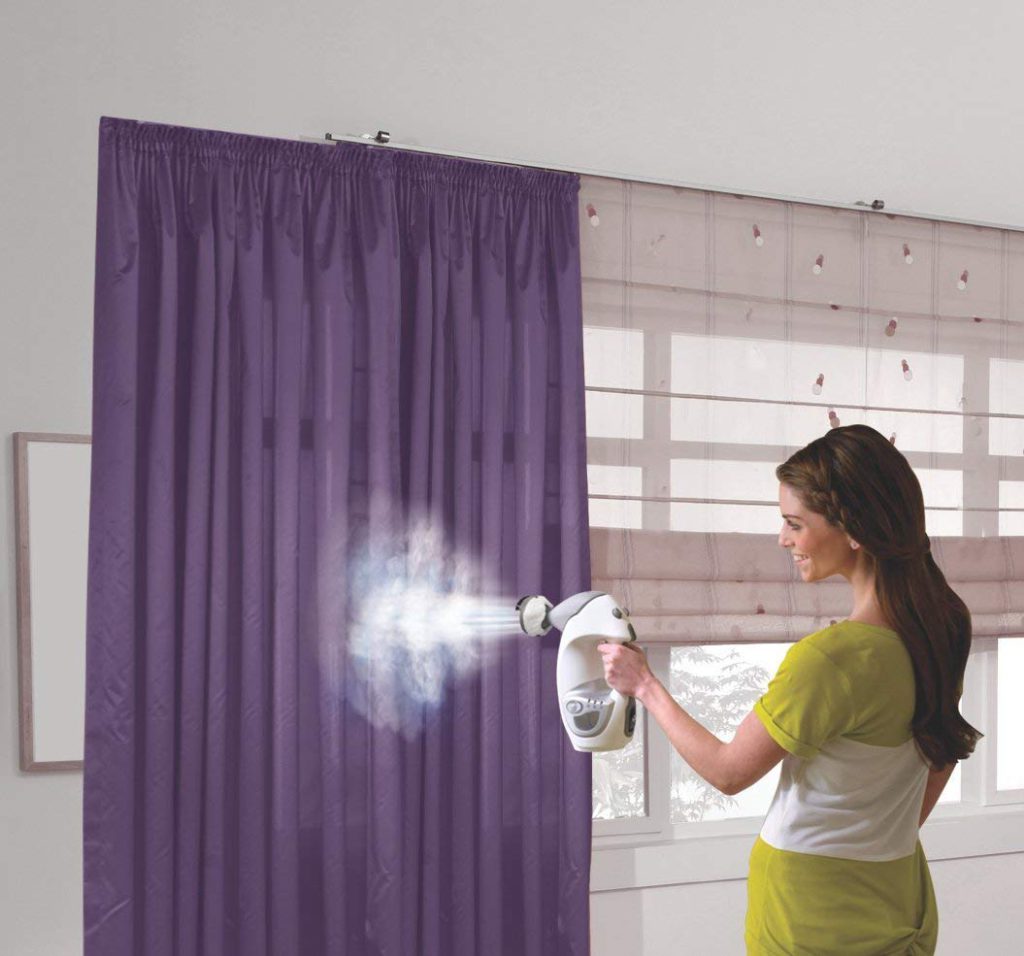 Our List of the Best Domestic Appliances