Affiliate Disclosure: I am grateful to be of service and to bring you content free of charge. In order to do this, please note that when you click links and purchase items, in most cases I receive referral commissions. Eventually, I may earn enough to buy a beer or two 🙂
The Best Carpet Shampooers 2021
Are you struggling to restore carpets back to their former fresh-looking glory? Find the perfect carpet cleaner with our latest buying guide and shortlist of carefully selected models. While your vacuum cleaner will do a good job at removing dirt, it cannot shampoo dull-looking or stained carpets.
Carpet cleaners come in different shapes and sizes and it's possible to hire or rent one but this tends to be a costly approach. The best machines treat your carpets with special cleaning fluids using a pressurised system and extract the dirty by-product using powerful suction to ensure a deep clean and fast drying.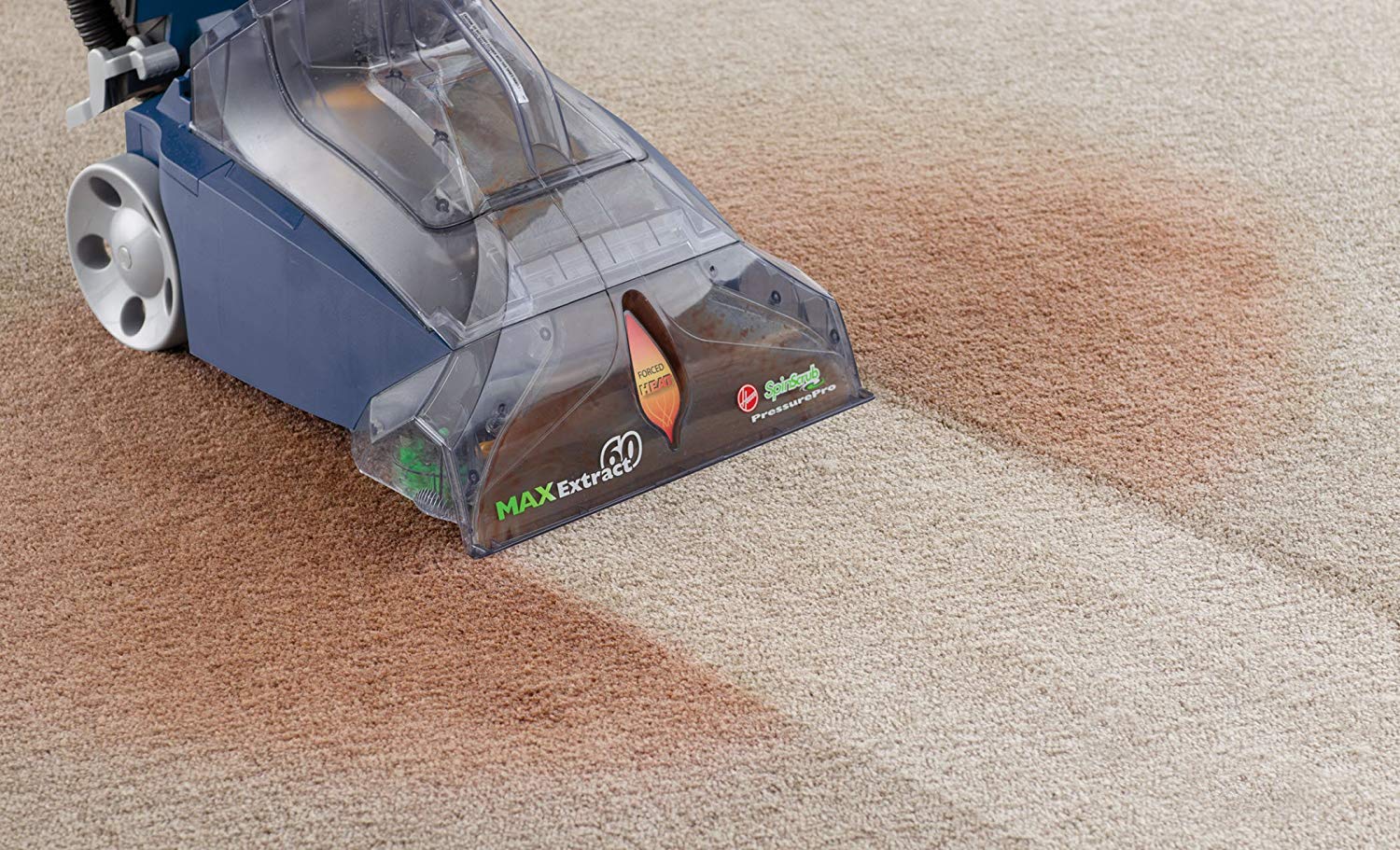 We will help you find a suitable carpet cleaner that scrubs your floors like a dream without putting you out of pocket. With so many choices out there finding the correct unit, for your needs, can be a difficult task. I've put together an overview of everything you need to know about carpet cleaners followed by a shortlist of recommended units.
A carpet shampooer is not a machine that is used daily, but if your busy household is busy, spillages are bound to happen. It's disheartening when a glass of wine, sauce or muddy traffic gets onto your beloved carpets which is where a carpet washer comes in to save the day. You can rest assured that it will effectively remove dirt and stains with very little effort from you. It's certainly easier than getting on your hands and knees and attempting to scrub.
In addition to washing away small messes and stains, carpet cleaners are particularly effective at extracting dirt hiding deep inside carpets and pet hair embedded into carpet fibres. They can clean on a large scale and are especially handy for deep cleaning tired-looking carpets and upholstery.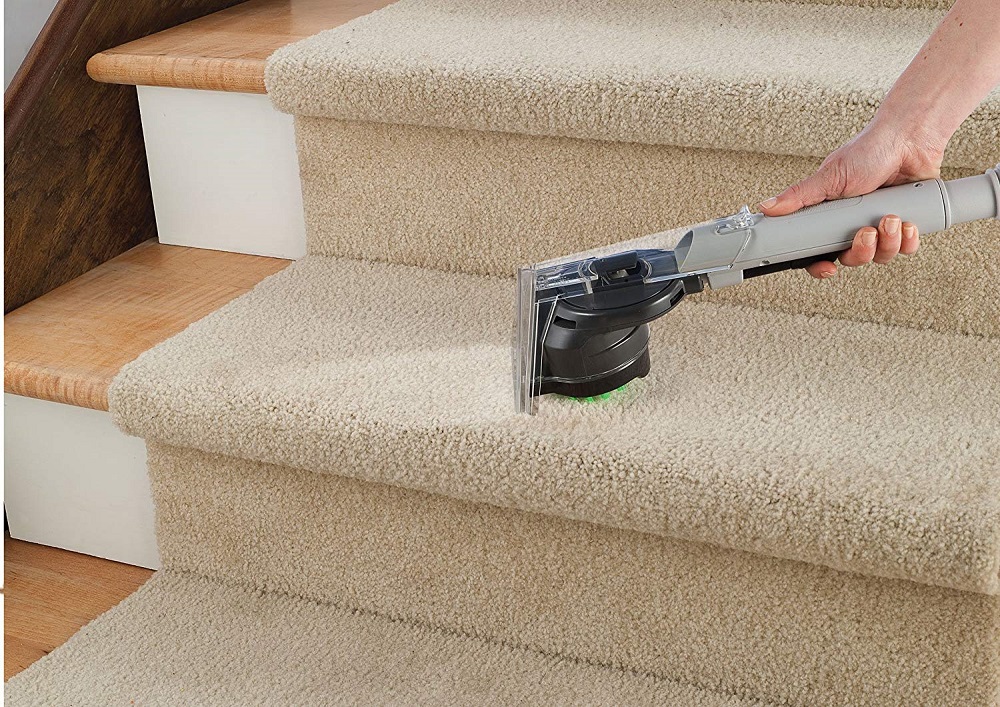 If your pets have brought mess into the house or the kids have been playing outside and caked your carpets with mud, you will certainly be grateful for the cleaning results delivered by your new carpet washer. Although stains can be removed it's important to do this as close as possible to the occurrence, don't expect your new carpet cleaner to wash away a tough stain that has been there for several weeks.
Luckily, there's only a handful of decent carpet cleaner brands that are worth buying from, so the task of shortlisting a suitable machine isn't as taxing as trolling through vacuum cleaners. Some cleaners can achieve more than their rivals and I'd recommend sticking to brands like Bissell, Rug doctor and Hoover.
Indeed. Once you get used to what goes where, it's relatively easy to use a carpet cleaner. When you initially unbox the machine it might seem confusing with all the different parts that need connecting but once you've assembled it the first time around it's straightforward from then on.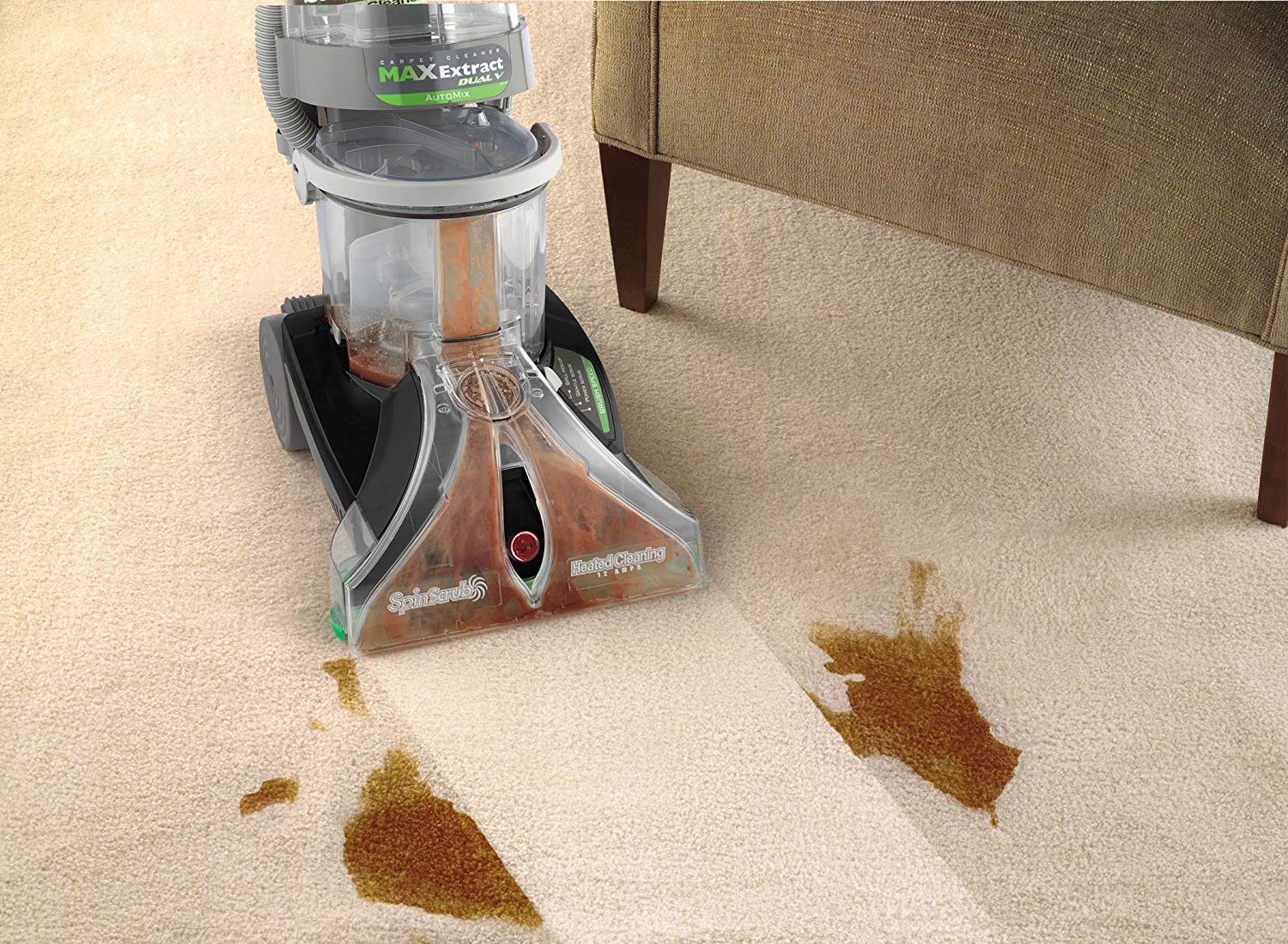 The technique used to carpet clean is different from vacuum cleaning- you need to slow down and work systematically across the carpet with approximately an inch of overlap to avoid streaks. To prevent the carpet from getting too wet you should not go over the same area more than 4 times. Always test a small section of the carpet, preferably an inconspicuous area, before unleashing the cleaner onto the rest of the floor just in case the cleaning fluid causes the carpet to discolour.
Domestic carpet cleaners are equipped with average size tanks that can hold between 3.5 to 4 litres of water. The machine will get through a full tank quite fast and needs refilling regularly. The majority of units use a dual tank system, one tank for clean water & detergent and the other to collect the resulting dirty water. Each cycle will shampoo approximately 10 square feet of flooring before the water runs out and the dirty tank needs emptying.
Should you get a carpet cleaner?
Carpet Shampooers are noticeably larger than vacuum cleaners and you will need to dedicate some extra storage space for them. Do you need one? That depends on the amount of carpet in your home and if you've got messy pets and/or kids. Small occasional stains can be eliminated the traditional way i.e. with a good old scrubbing brush, warm water and carpet detergent. If your floors are decked with light-coloured carpets and your family is running riot, then, it's definitely worth purchasing a domestic carpet cleaner.
How heavy is a Carpet cleaner?
Carpets cleaners are considerably heavier than vacuum cleaners. Some models can weigh a whopping 50 pounds and others are as light as 20 pounds. The heaviness and size of a machine will determine its ease of use and manoeuvrability. Cumbersome cleaners are harder to work with.
If you're planning on lifting your new carpet cleaner up and down stairs, I'd recommend checking the weight of the machine before buying it. If there's not an opportunity to physically lift it before buying then it's a good idea to compare it with the weight of your full-sized vacuum cleaner.
Also, remember that the weight of the machine will increase when water is poured into the tank. The plus side is that a larger machine doesn't typically need to be top-up with water as much as a smaller, lighter cleaner. It's better to lift the machine up the stairs when the water tank is empty then you can fill it up once it's upstairs.
Water Extraction
One of the key features of a carpet cleaner is the rate at which it extracts water applied to the carpet. The machine needs to suck up the dampness, detergent, and dirt effectively to guarantee great cleaning results. Strong suction also helps to eliminate tough stains and dries the carpet much faster.
Premium carpet cleaners usually provide the greatest suction power compared to lower cost models. Certain carpet washers aren't equipped with suction for water extraction. Instead, they rely on your existing vacuum cleaner to go over the wet areas after you've finished washing the carpet (not really recommended).
You can also buy a carpet cleaner with a rinsing function. This lets you rinse the carpet once shampooing is finished, solely using water.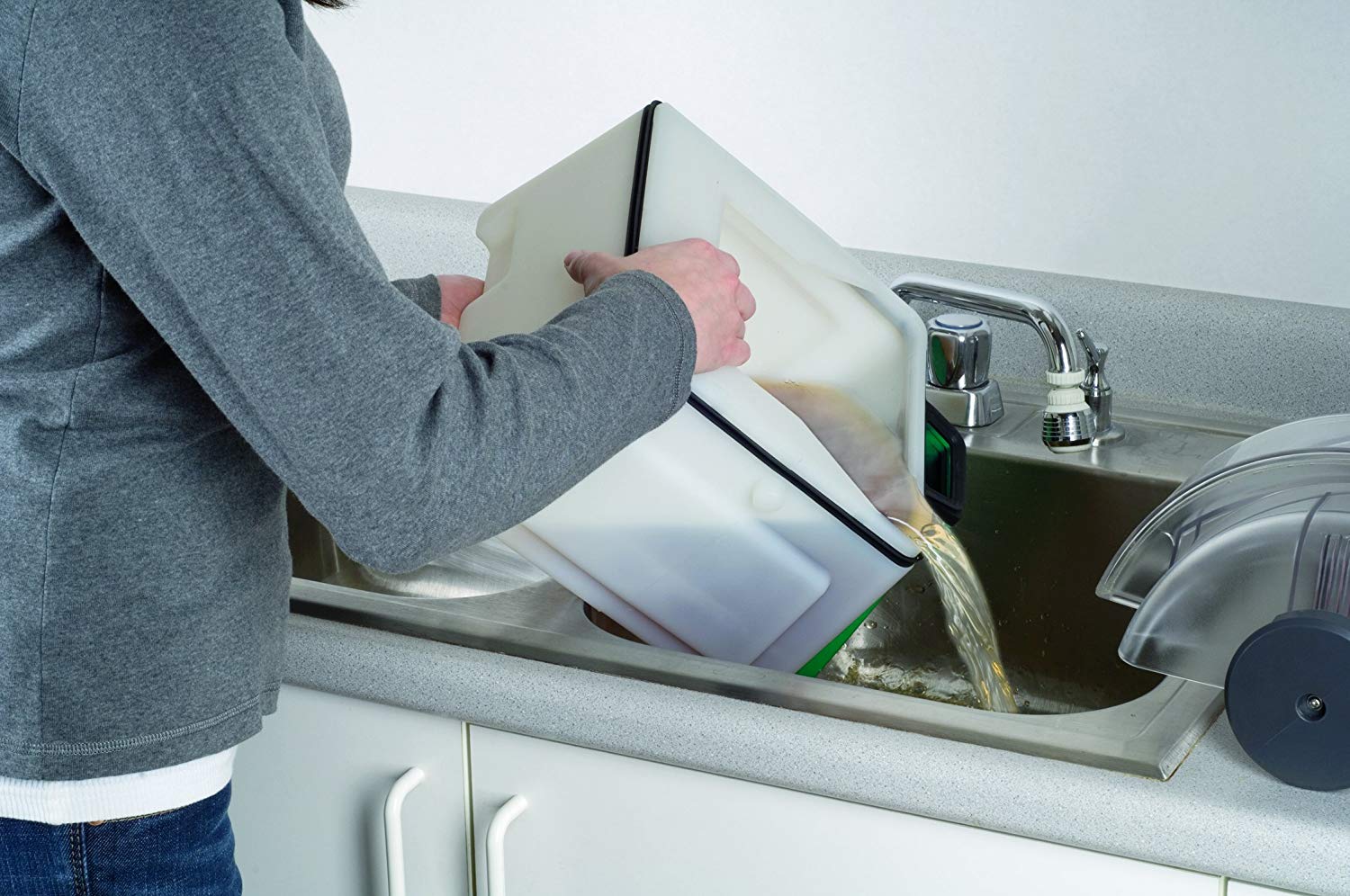 Is it okay to clean hard floors with a carpet cleaner?
I wouldn't advise trying this, particularly on laminate flooring. You could easily damage your flooring from the water that would leak into the gaps between the floorboards. This would cause the laminate to expand and warp. It's possible to use the carpet cleaner on tiled floors or vinyl but a steam mop would be much easier to use for this type of job.
Here Are Our Best Carpet Shampooers To Buy
1. BISSELL Big Green Deep Cleaning Machine (model 86T3): Recommended for deep cleaning
The Bissell Big green deep cleaning machine is the frontrunning domestic carpet cleaner currently available. This unit is ideal for households with pets, a big family or anybody with a home that's mostly carpeted and requires a regular thorough scrubbing.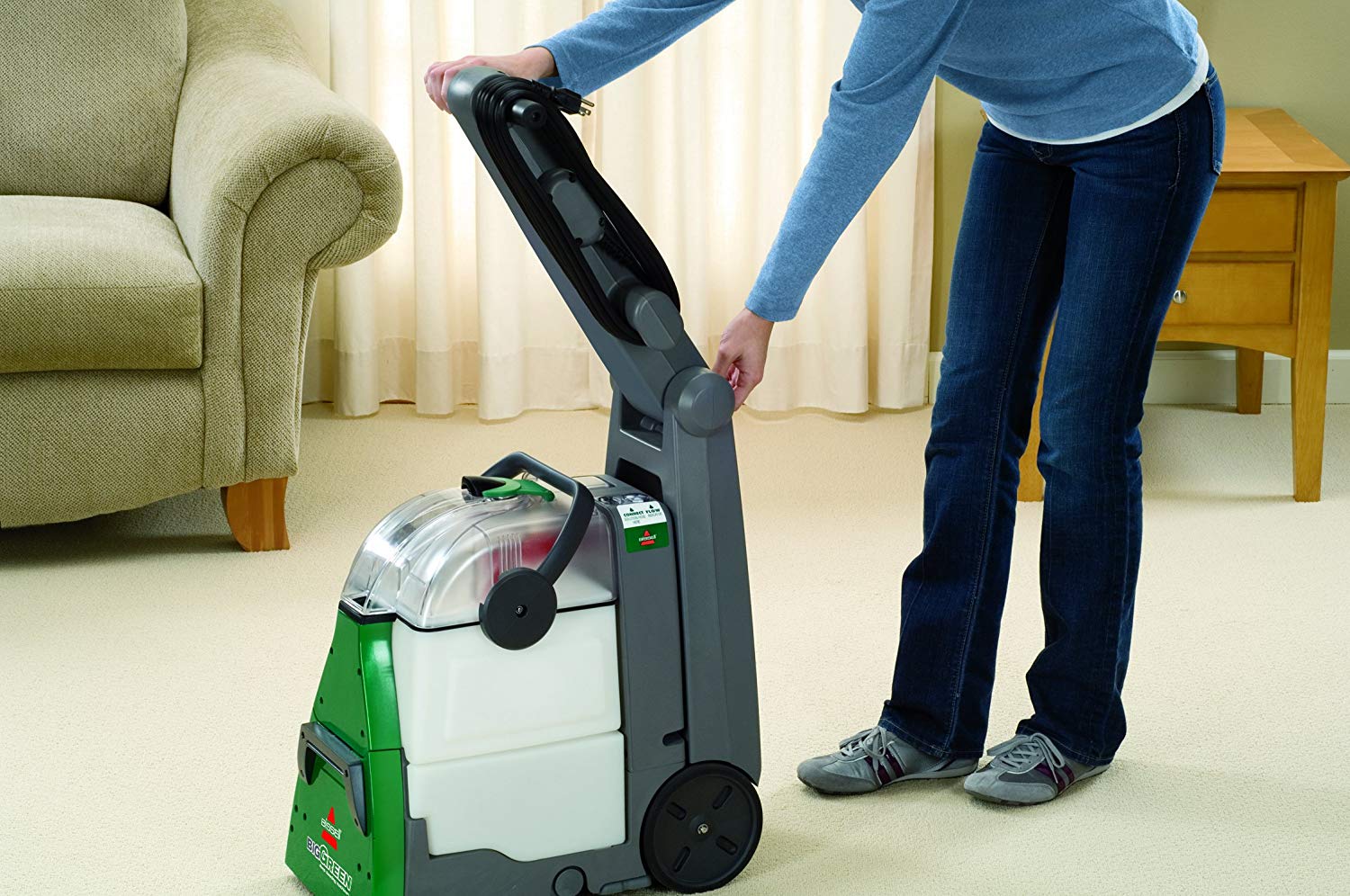 It weighs 9.6kgs and is a large weighty machine, so you might want to think about potential storage issues if your home has limited space. Otherwise, the Bissell carpet cleaner is pleasantly easy to steer and exceptionally effective at eliminating dirt and stains on a grand scale.
As far as features go the Bissell is not short on these. The machine is packed with high-performance functionality including a substantially wide Powerbrush to lift more dirt whilst deep cleaning, the vigorous suction power speeds up the drying process.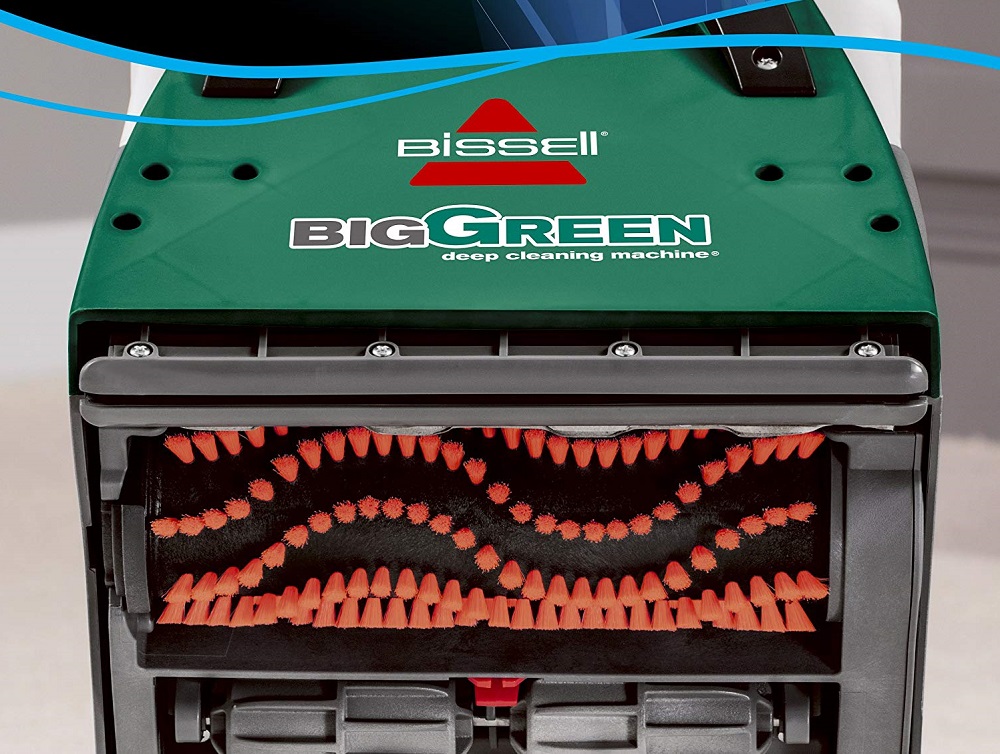 It cuts down on cleaning time by cleverly scrubbing as it goes back and forth and dries carpets quicker than top-of-the-range rental carpet cleaners. There's a dual tank system that can hold enough water to clean the entire room. Bissell also supplies a sample of their professional detergent which contains a special stain guard to protect your carpet from future stains.
The machine is manufactured using quality materials and it feels durable to cope with challenging jobs. It's designed to avoid tipping over and delivers exceptional carpet scrubbing from the onset.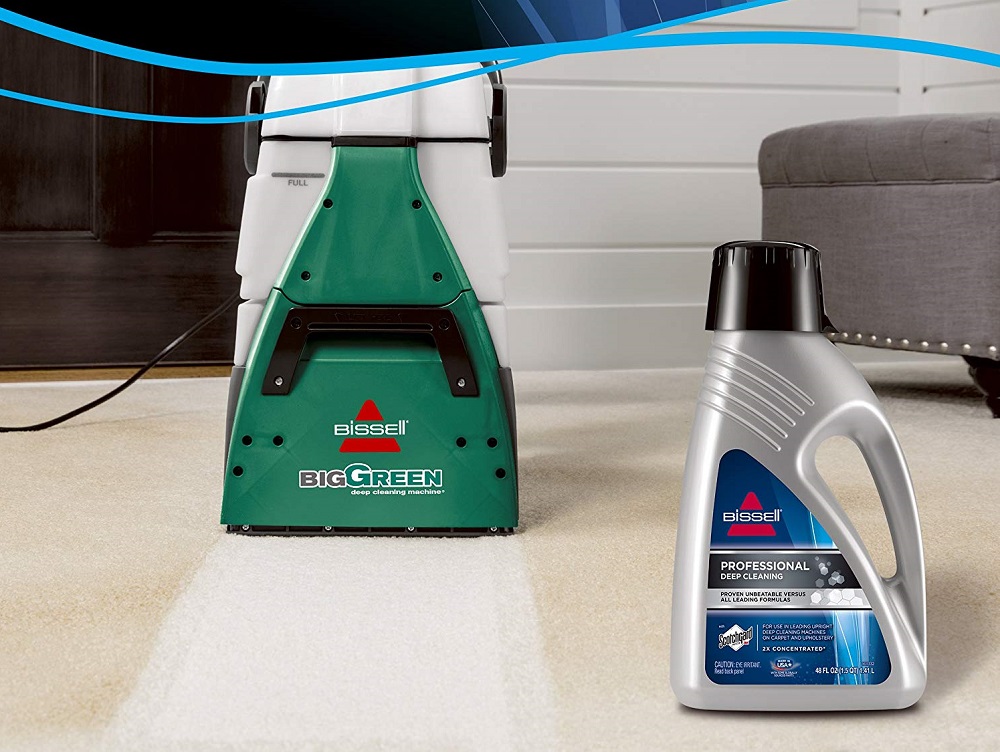 If you're after the best performance carpet cleaner that reaches deep into carpets and beautifully restores them whilst removing bacteria, then the Bissell big green is the perfect model. It scores the highest marks.
The machine comes with a 6-inch stain tool and 9-foot hose to target stains that never seem to disappear. The hose is handy for use on stairs and fabric furniture. The long hose length improves reachability to help with getting into small areas.
Why choose the BISSELL deep cleaning machine?
Bissell is a strong brand that prides itself in manufacturing leading domestic appliances and their big green carpet cleaner is no exception. The company is highly experienced when it comes to matters of floor care. Their appliances are user-friendly, easy to operate and perform consistently.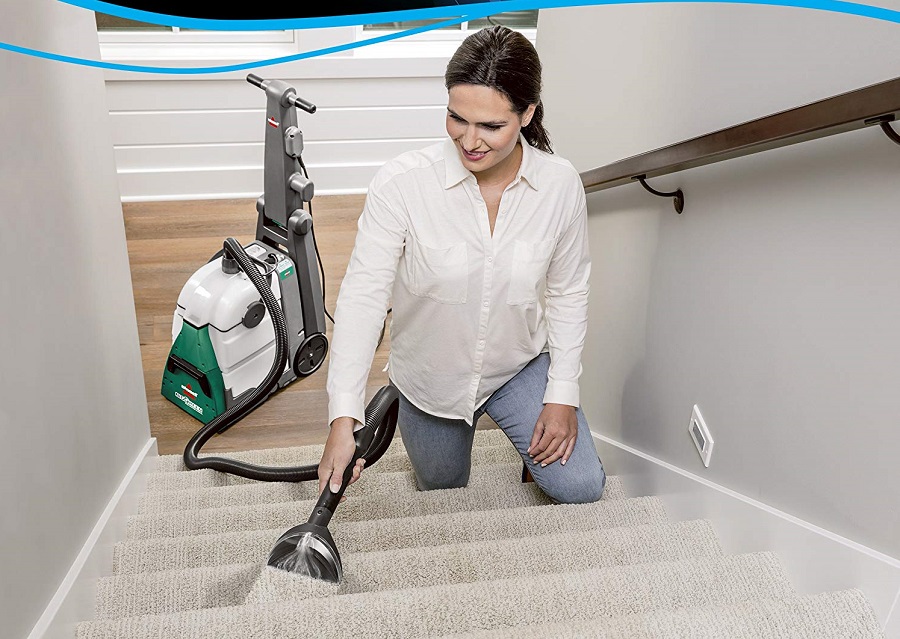 Where can I buy the BISSELL deep cleaning machine?
Product Rating 9/10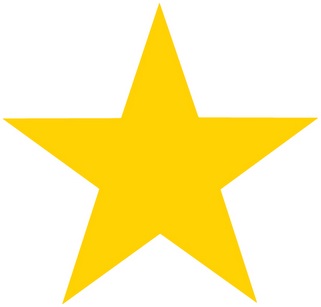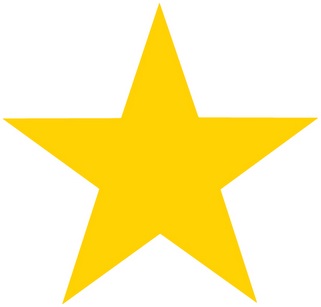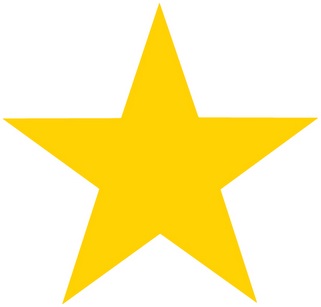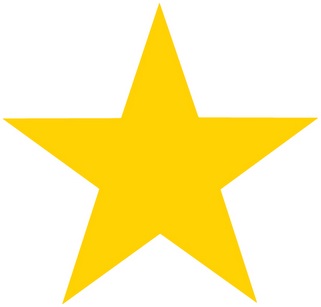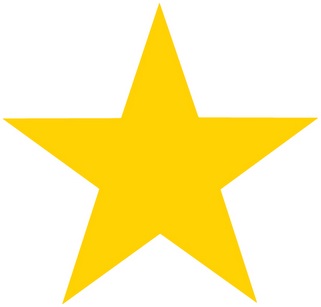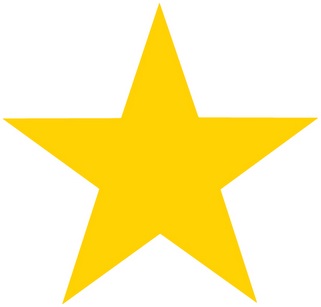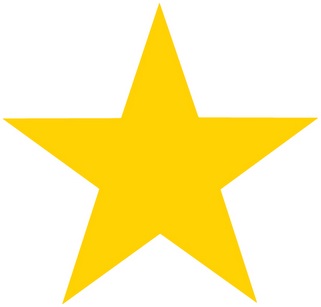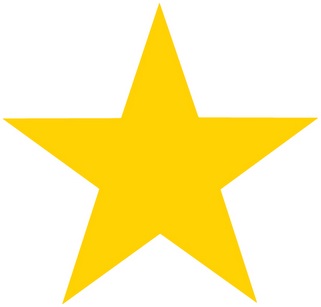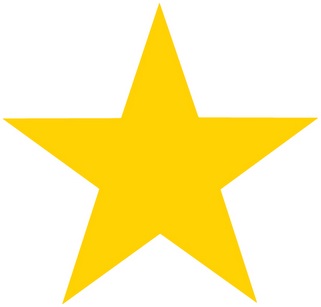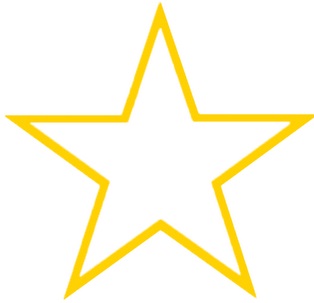 2. Hoover Power Scrub Deluxe Carpet Washer FH50150
The next carpet cleaner on our list is the Hoover Power Scrub. This machine is best for cleaning homes with up to 3 carpeted rooms. Although it's a large unit, it's surprisingly simple to handle and mover around. Be sure to check if you'll have adequate storage for it when it's not in use.
The Hoover cleaner can scrub sizeable carpeted rooms and weighs less than most of its rivals at 8.6kgs (19 pounds). It's equipped with a long 20-foot cable to widen the cleaning range. There are lots of great features inside this machine including a rinse function, 2 water tanks, hot air blowers to dry carpets quicker and a dual V-shaped nozzle that extracts water uniformly.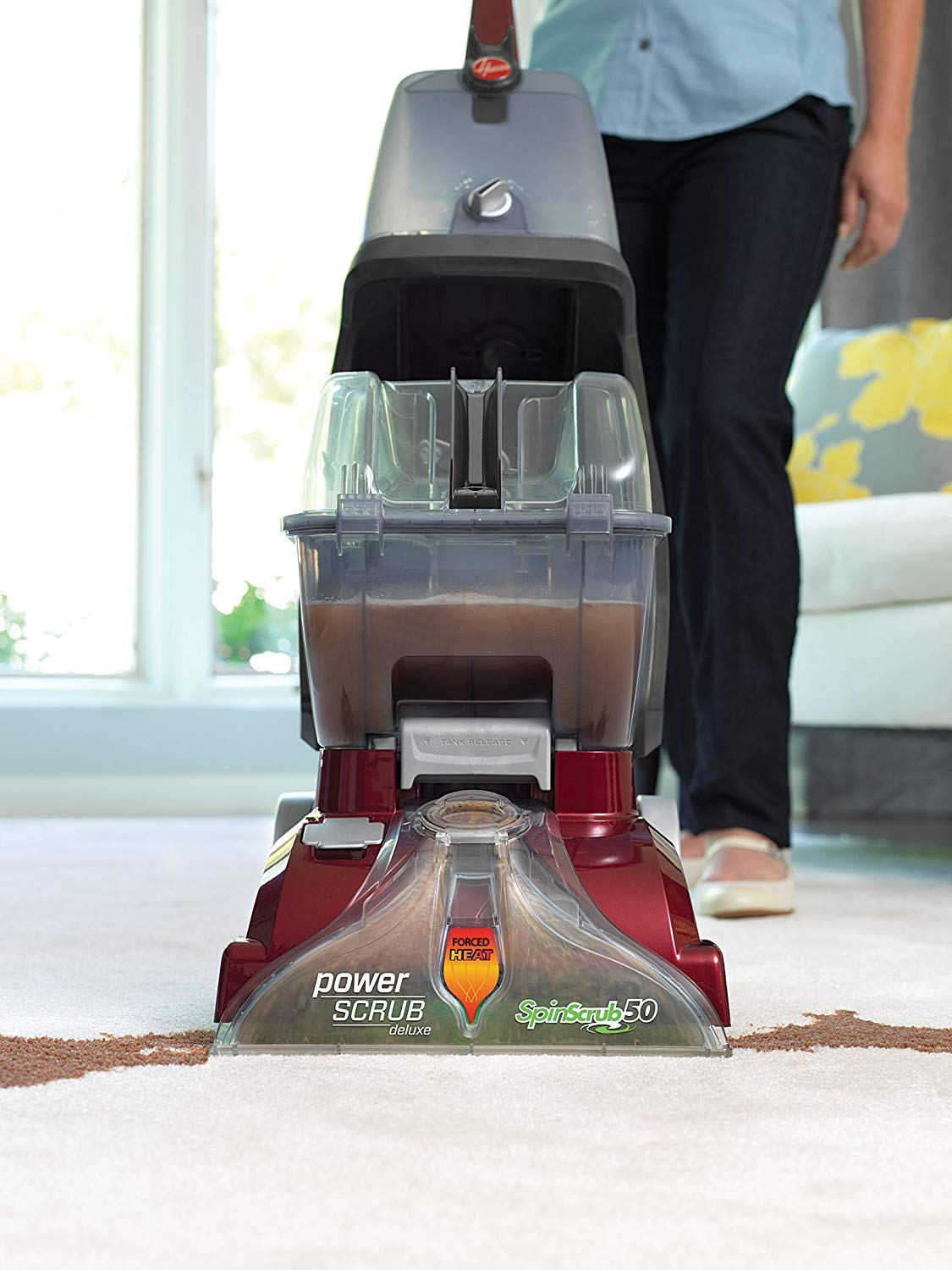 The machine is equipped with a cleverly designed water tank that is simple to fill-up and pour out the resulting dirty water. The tank's fast pouring spout speeds up the whole process of refilling clean water and emptying messy water.
Down by the scrubbing brush is where all the action happens. The fully rotational brushing mechanism scrubs powerful without damaging carpet fibres. It works from multiple angles to reach difficult dirt delivering that all-important deep clean.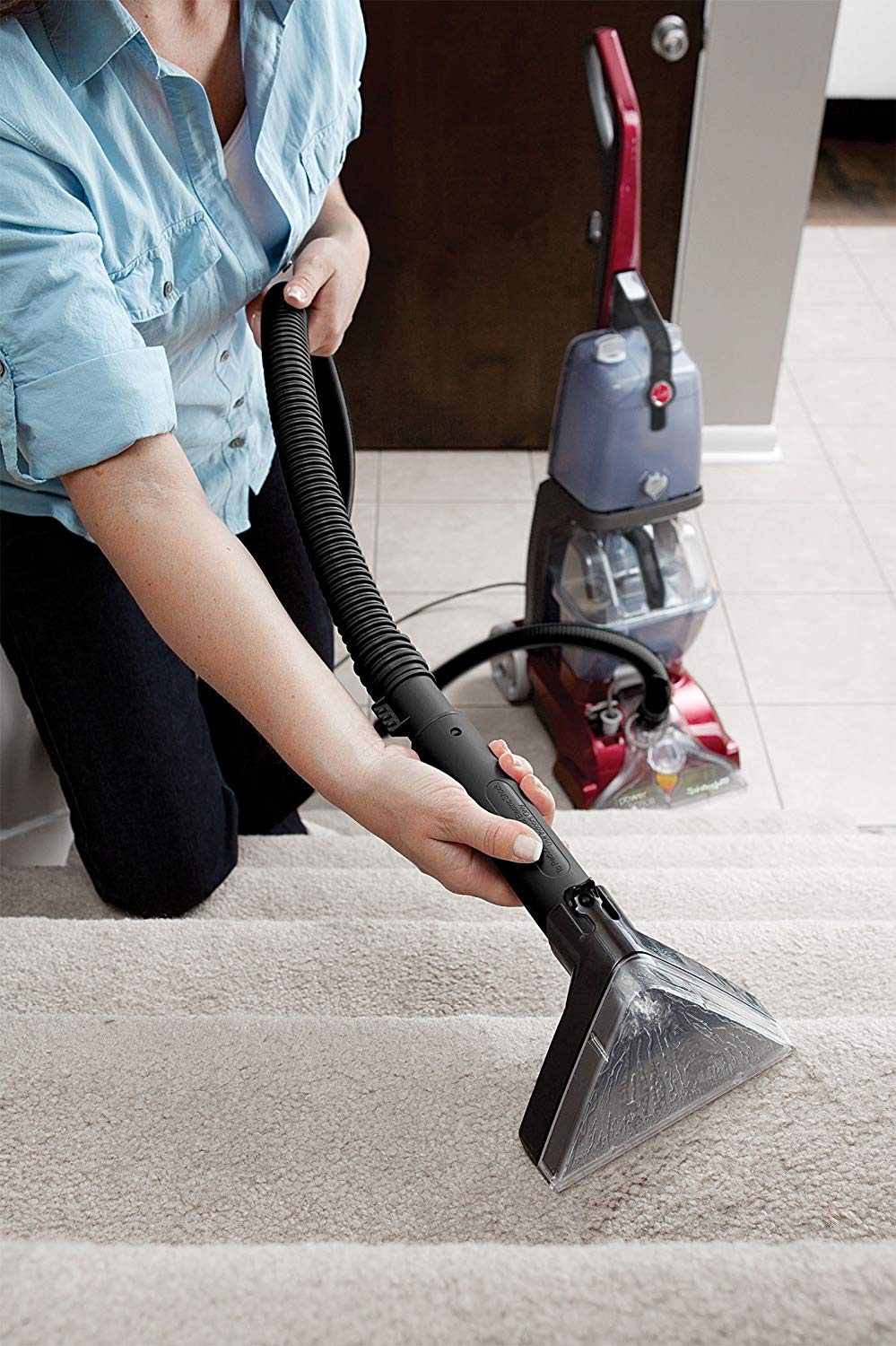 The Hoover Power Scrub applies heat to the carpet not only to dry it but to assist with extracting dirt and cleaning bothersome stains.
To add further convenience, you are supplied with an upholstery attachment to clean couches and stairs. You also get an 8′ hose to tackle areas that are harder to clean.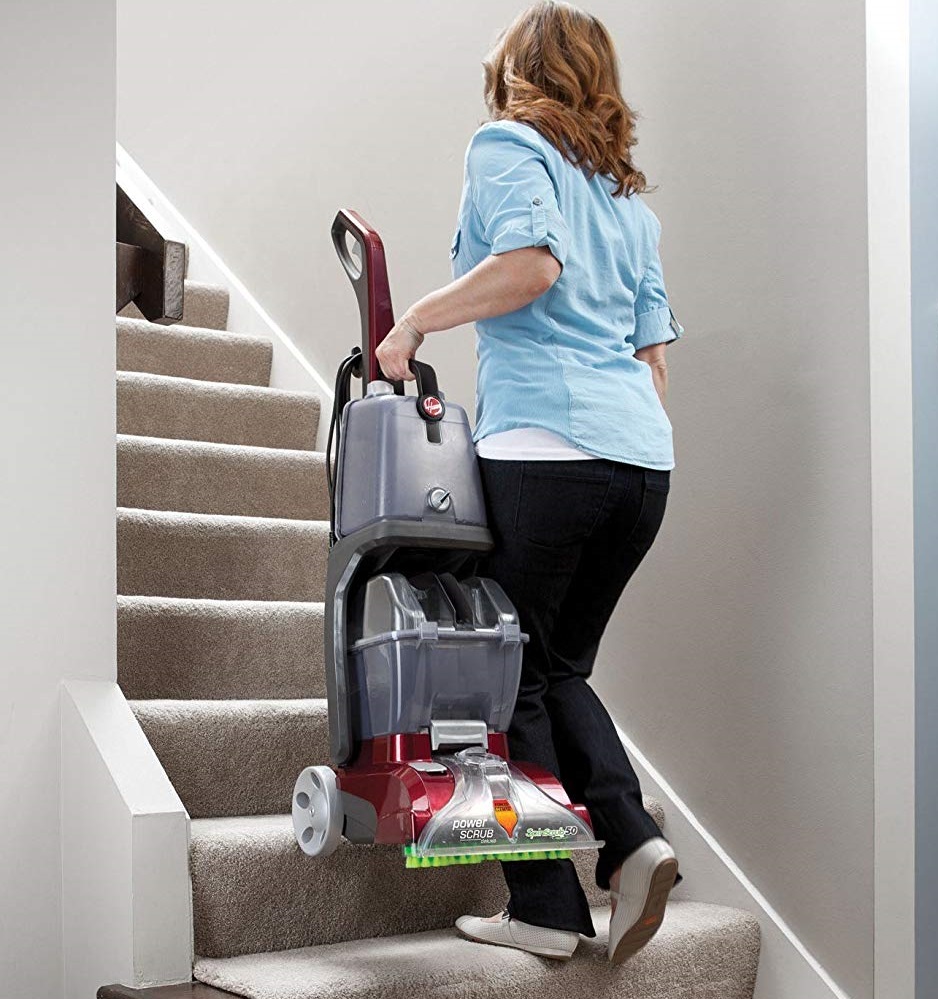 Where can I buy the Hoover Power Scrub Deluxe Carpet Washer?
Product Rating 8.5/10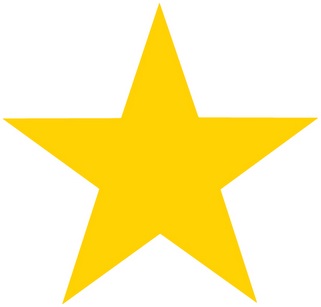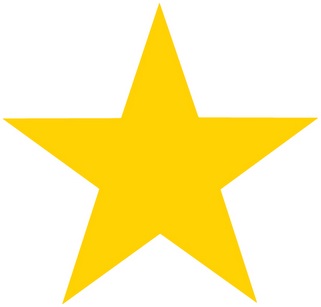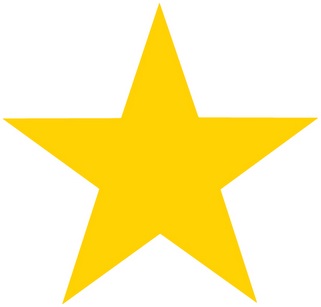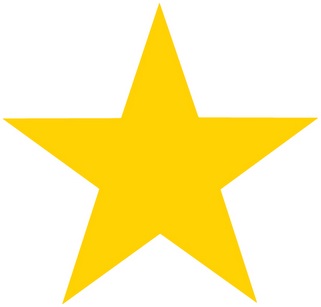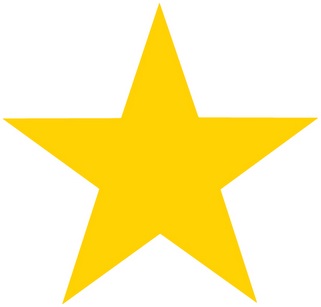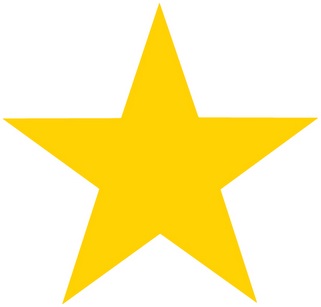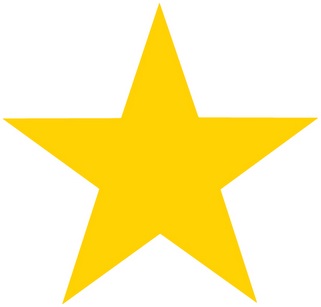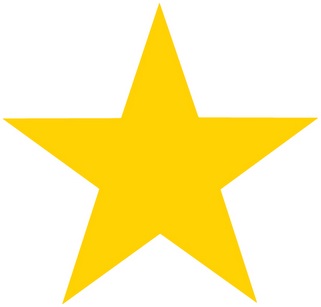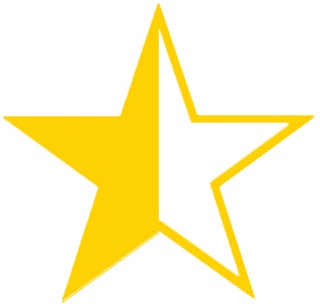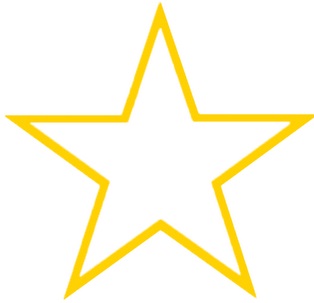 3. BISSELL PowerLifter PowerBrush Upright Carpet Cleaner and Shampooer, 1622
Bissell feature on our list yet again! The PowerLifter PowerBrush carpet cleaner comes with 4 rows of twin spinning brushes to lift more dirt and stains than ever. The dual water tank makes light work of filling up water and getting rid of waste. It's got a wide cleaning width of 11 inches.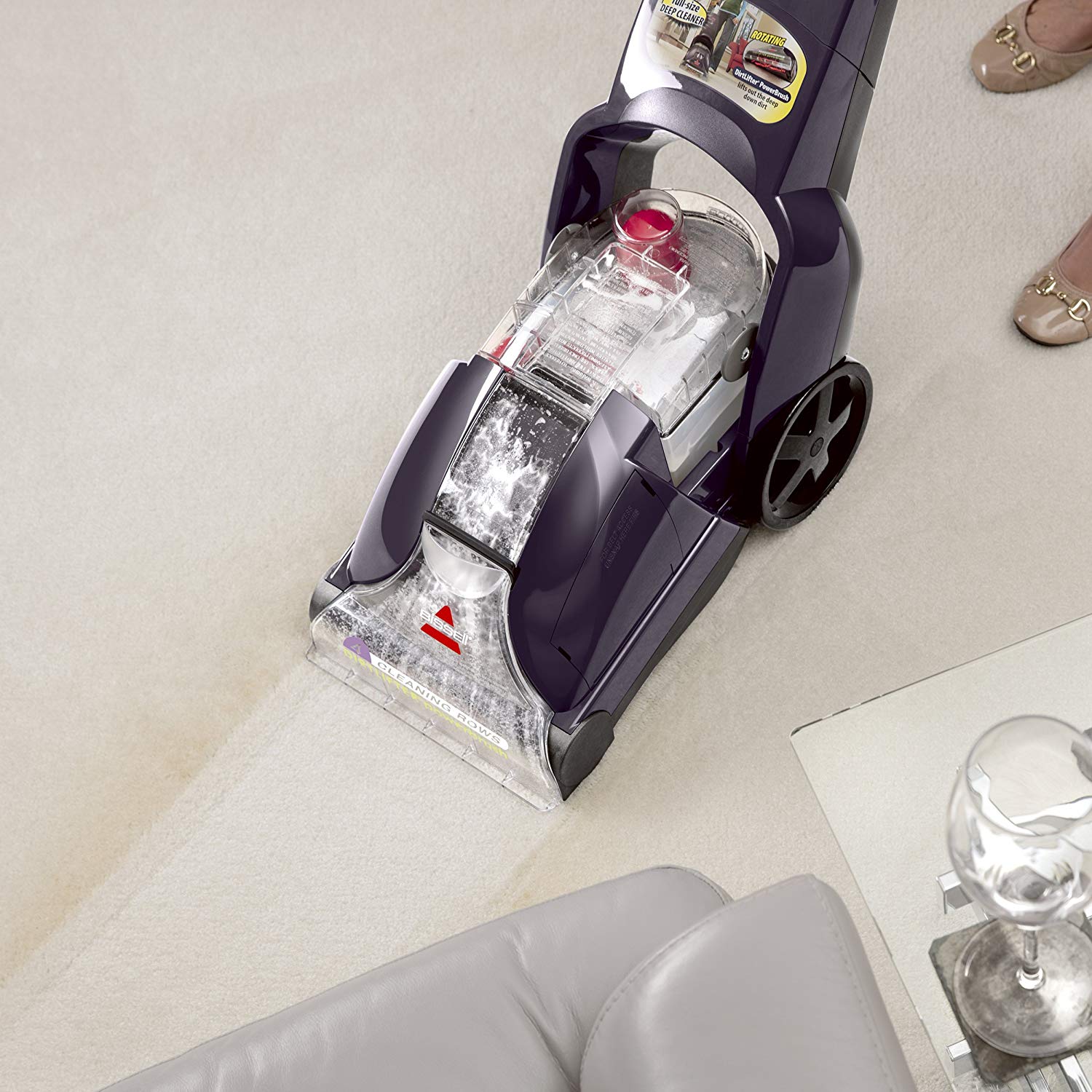 It deep cleans engrained dirt and stubborn stains with hot water and carpet detergent. There is a detachable nozzle and an integrated measuring aid. The strong suction lifts away dirt and moisture leaving fresh-looking carpets throughout.
The BISSELL PowerLifter PowerBrush Upright Carpet Cleaner rejuvenates dirty carpets by delivering a warm combination of water and shampoo to loosen and remove dirt and provide your carpets with the maintenance that they deserve.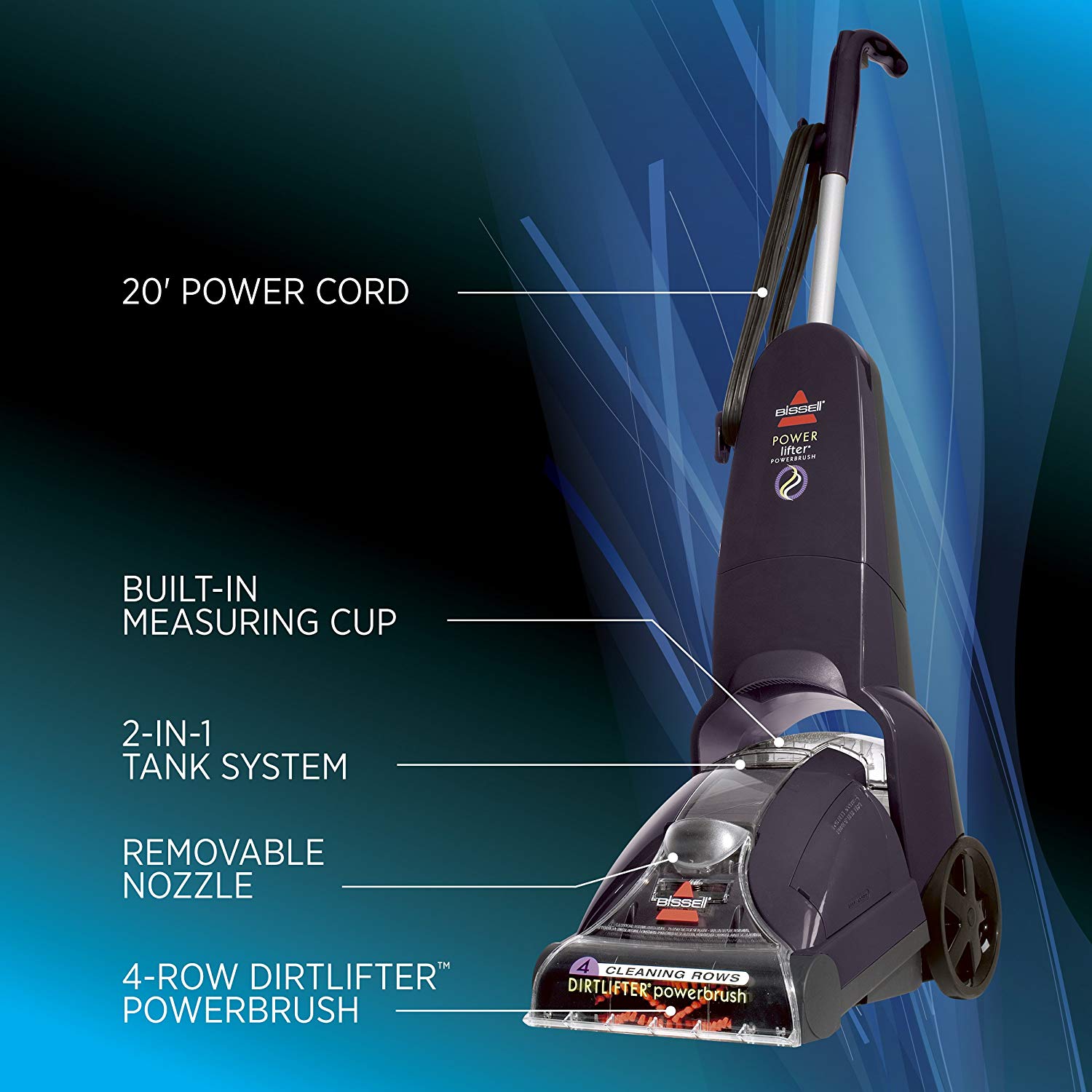 Cleaning is further simplified through the use of a lint screen which captures bigger dirt particles that other carpet cleaners would struggle to remove effectively. The supplied nozzle makes tricky areas easier to access.
The dual water tank unit is equipped with a robust container for fresh water which automatically gets mixed with the detergent during cleaning. The murky water then gets extracted from the carpets and contained in the outer section of the water tank so that it doesn't mix with the clean water.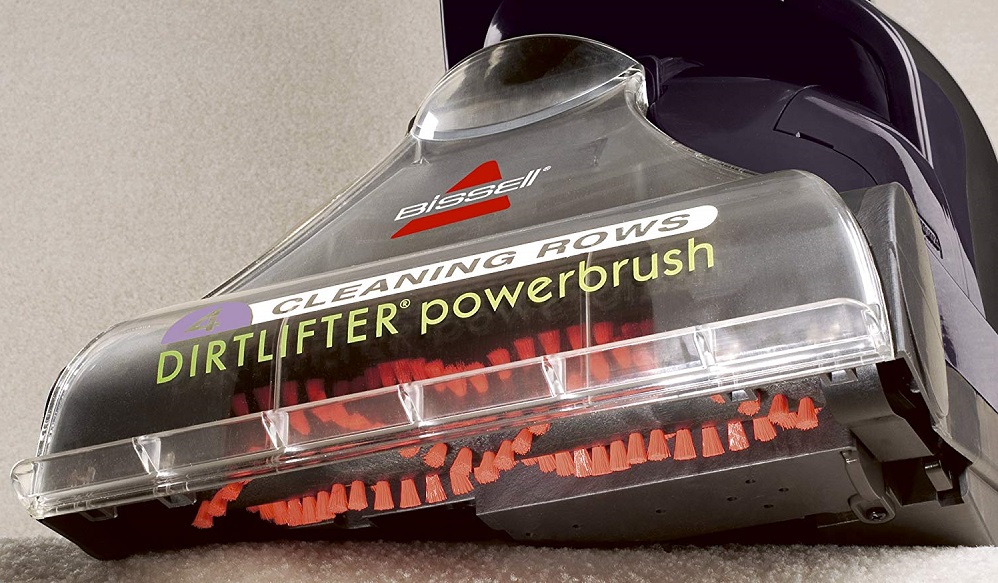 The extra wide brush provides more coverage whilst cutting down on cleaning time. The long 20-foot power cable is one of the longest I've seen meaning that you don't need to constantly seek out an available plug socket as you move between rooms.
If you are looking for a cost-effective solution to hiring a professional carpet cleaner then you should consider buying the BISSELL PowerLifter PowerBrush Upright Carpet Cleaner. The machine is provided with a bottle of specialist carpet shampoo which deep cleans and protects the carpet from staining easily.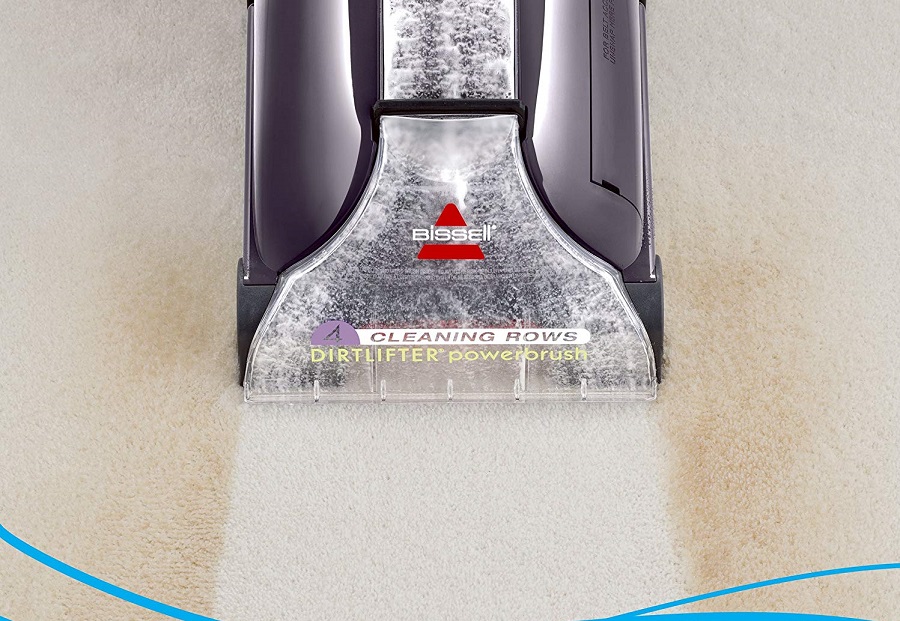 Where can I buy the BISSELL PowerLifter PowerBrush Upright Carpet Cleaner?
Product Rating 8.4/10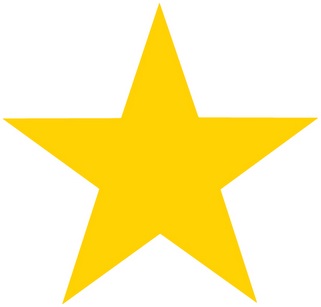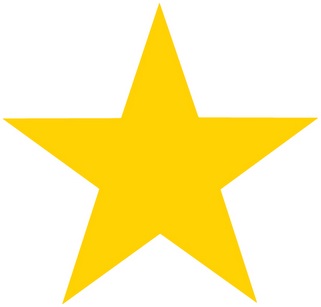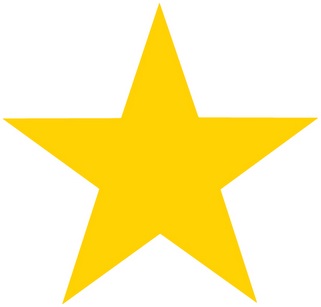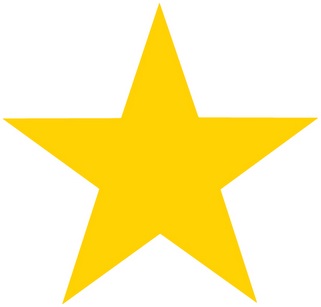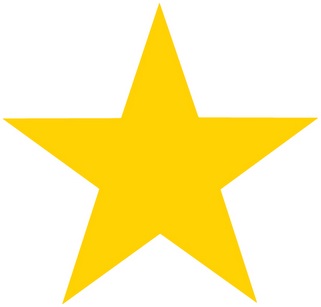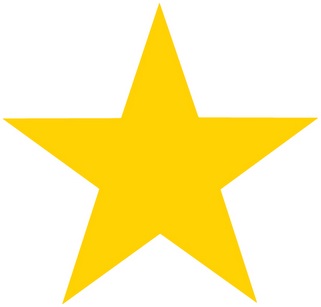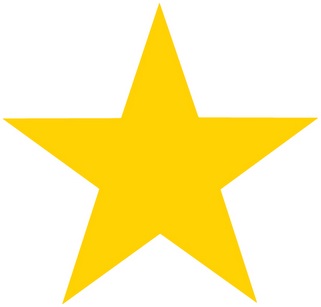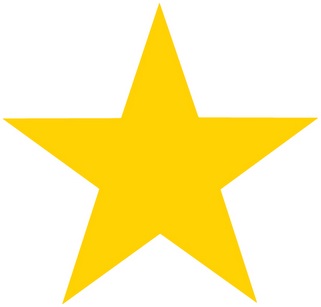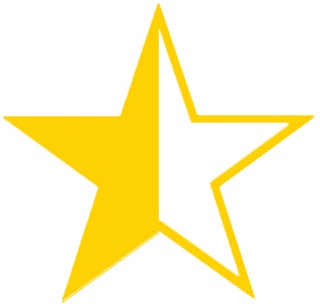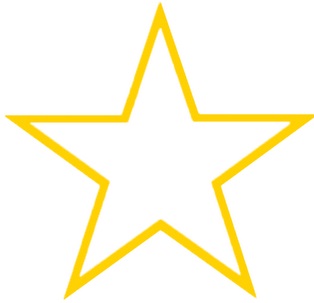 4.
Rug Doctor Deep Carpet Cleaner; Upright Portable Deep Cleaning Machine
The Rug Doctor Portable Deep Cleaning Machine is a compact carpet cleaner that delivers a similar performance to larger appliances. This small hardworking appliance can extract soil and do away with stains extensively. The unit is equipped with a 28' cord and a foldable handle.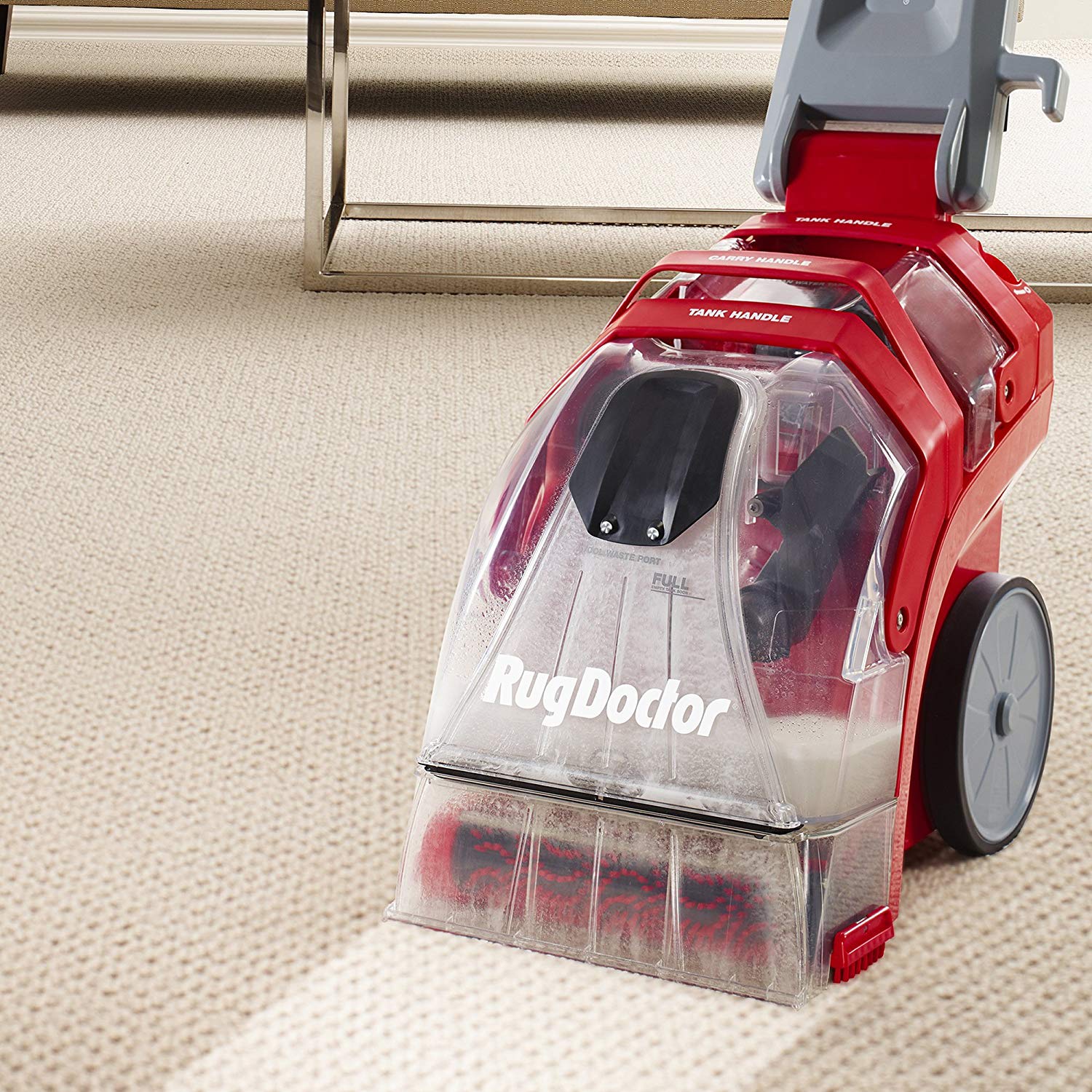 The unit cleans messy carpets and brings them back to a fresh-looking state. Deep cleaning couldn't be any easier, with a single pass the portable Rug Doctor will scrub, groom and polish your carpet to look immaculate. The design is also time-saving so that carpet shampooing doesn't take the whole day to do.
The size of this Rug Doctor carpet cleaner doesn't compromise its cleaning performance. It operates powerfully and shampoos carpets diligently to clean away dirt and stains. It's the perfect gadget for demanding households and anyone that loves entertaining friends and family but hates the aftermath.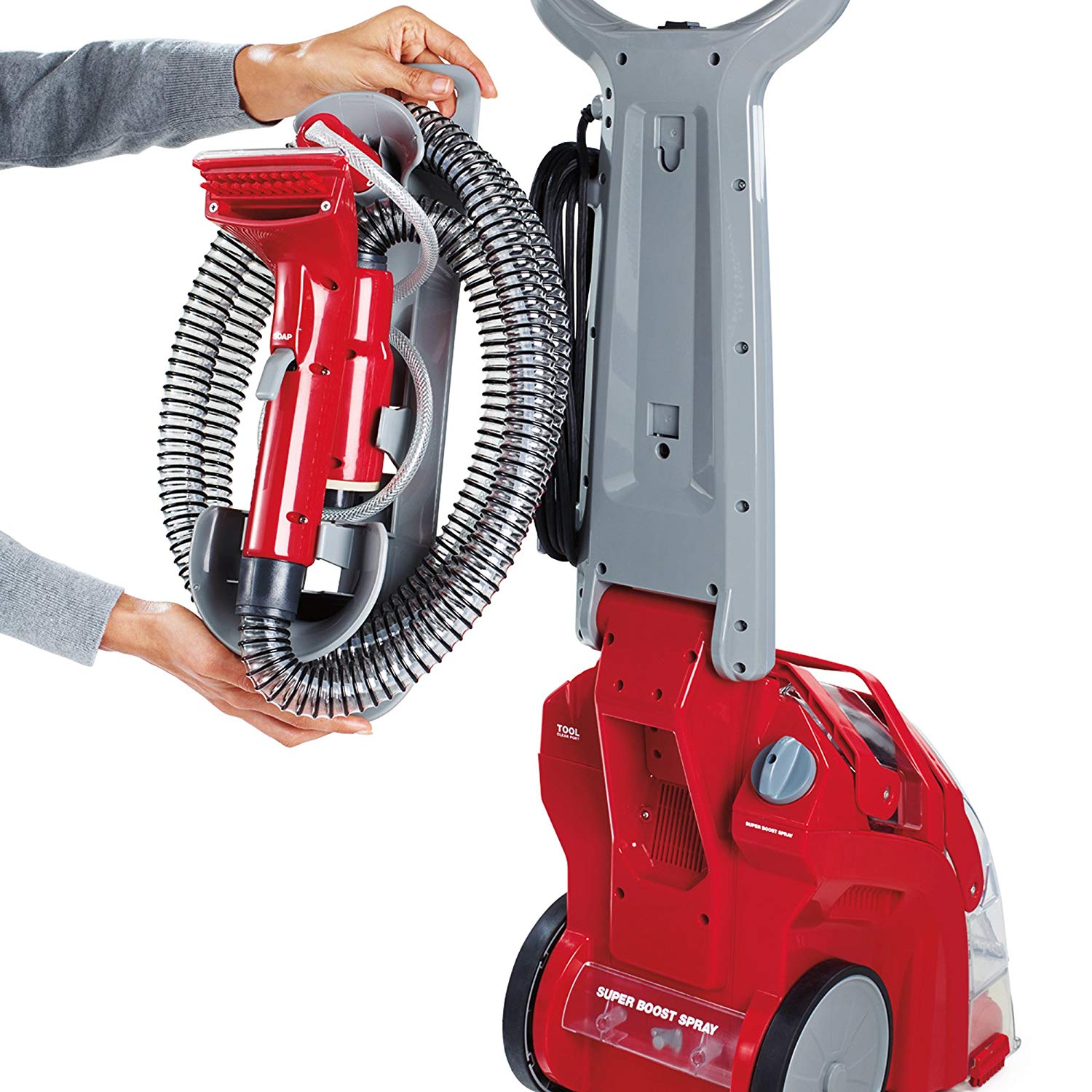 The dual cross action brushes scrub high traffic areas and restores them back to clean. The brush combines deep cleaning with outstanding grooming. The higher suction rate ensures that carpets dry much faster taking less than 4 hours.
The Upholstery attachment is perfect for cleaning above floor level including areas such as fabric furniture, mattresses and couches. The portable Rug Doctor carpet cleaner has also been awarded the best performance, for a machine its size, by the Carpet & Rug Institute.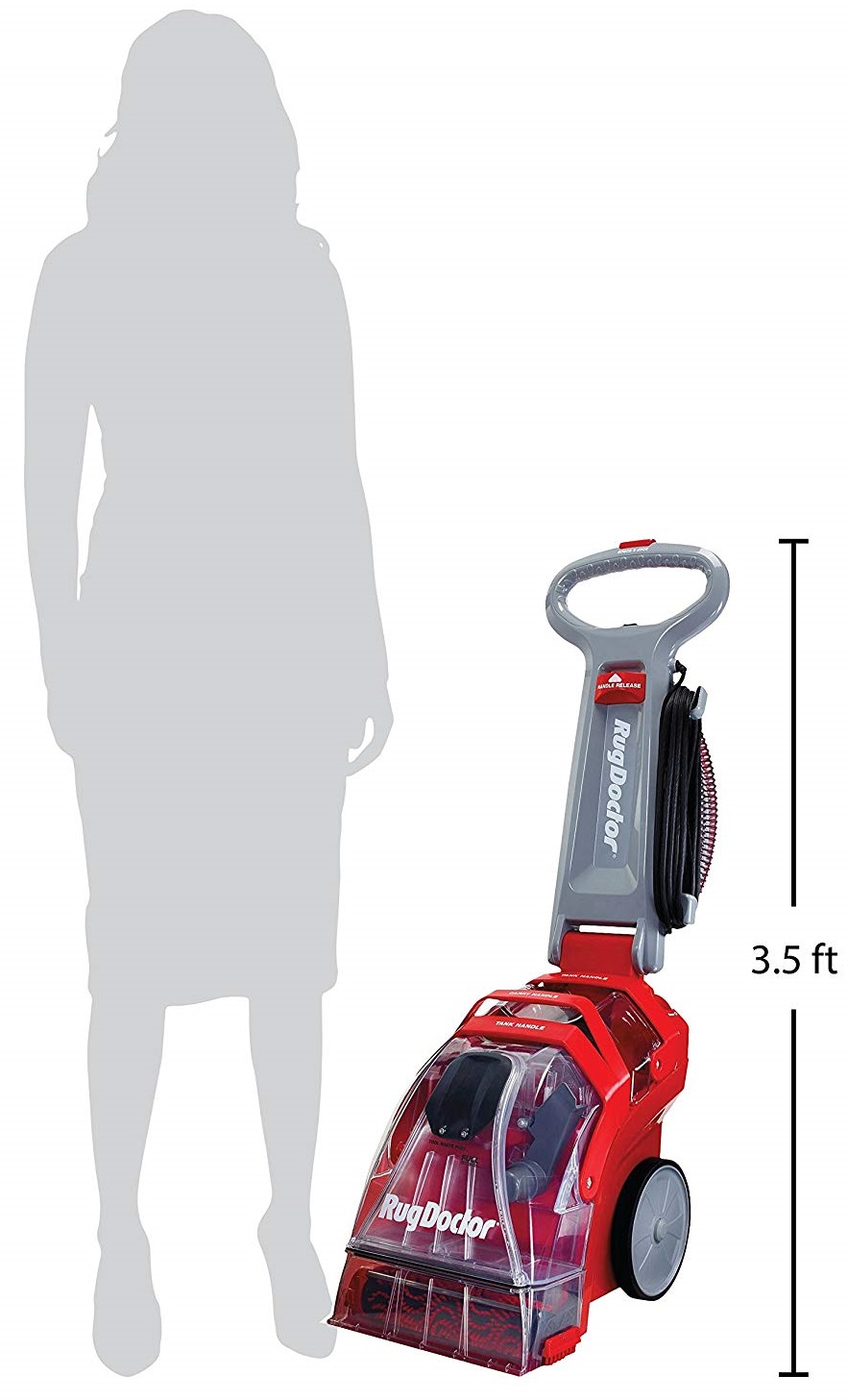 If you are longing for a carpet cleaner but are struggling for storage space then the portable Rug Doctor is the ideal solution. It folds away when not in use and the compact dimensions allow it to be packed away easily. You get all of this without making concessions on deep cleaning.
Where can I buy the
Rug Doctor D
e
ep Carpet Cleaner?
Product Rating 8/10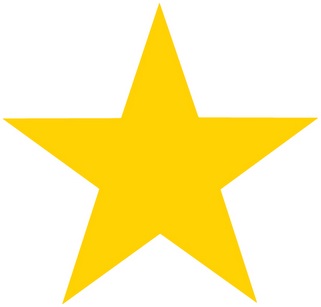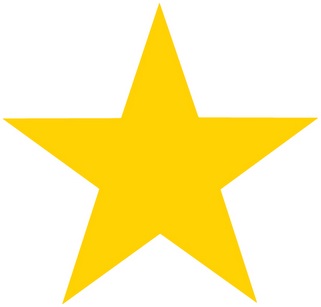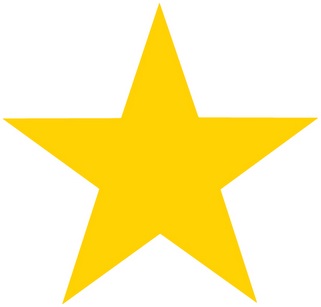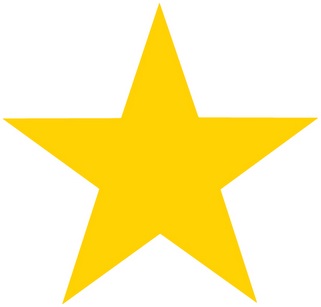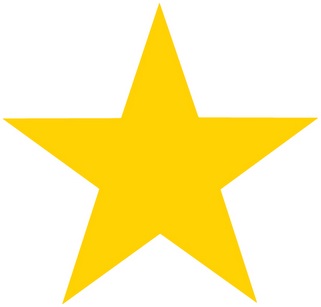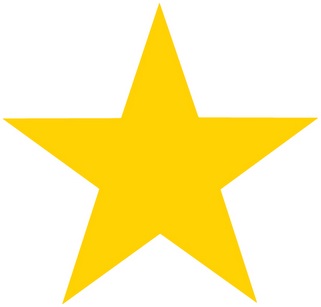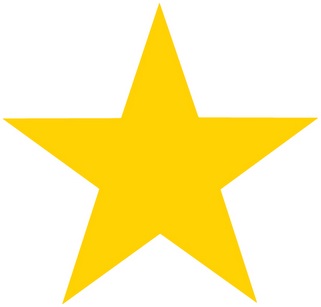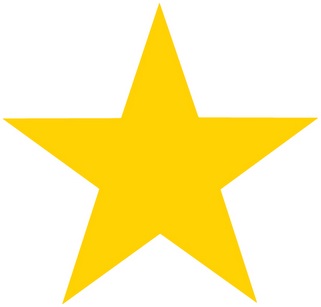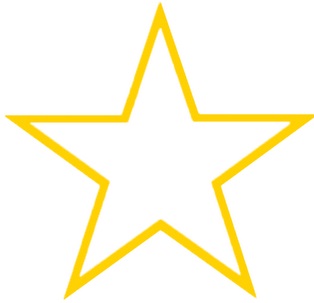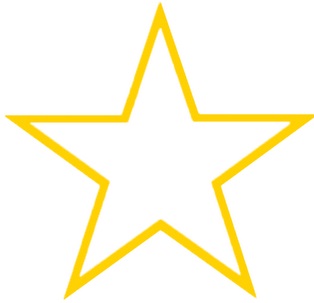 5. RugDoctor Portable Spot Cleaner: The best compact carpet cleaner
If your carpets are prone to stains and mess caused by kids, pets or anything else and you want a stain-eliminator that doesn't take up too much room then you should look into the RugDoctor Portable stain cleaner. This machine is one of the smallest carpet cleaners available and it saves you the hassle of manually scrubbing with a bucket and brush.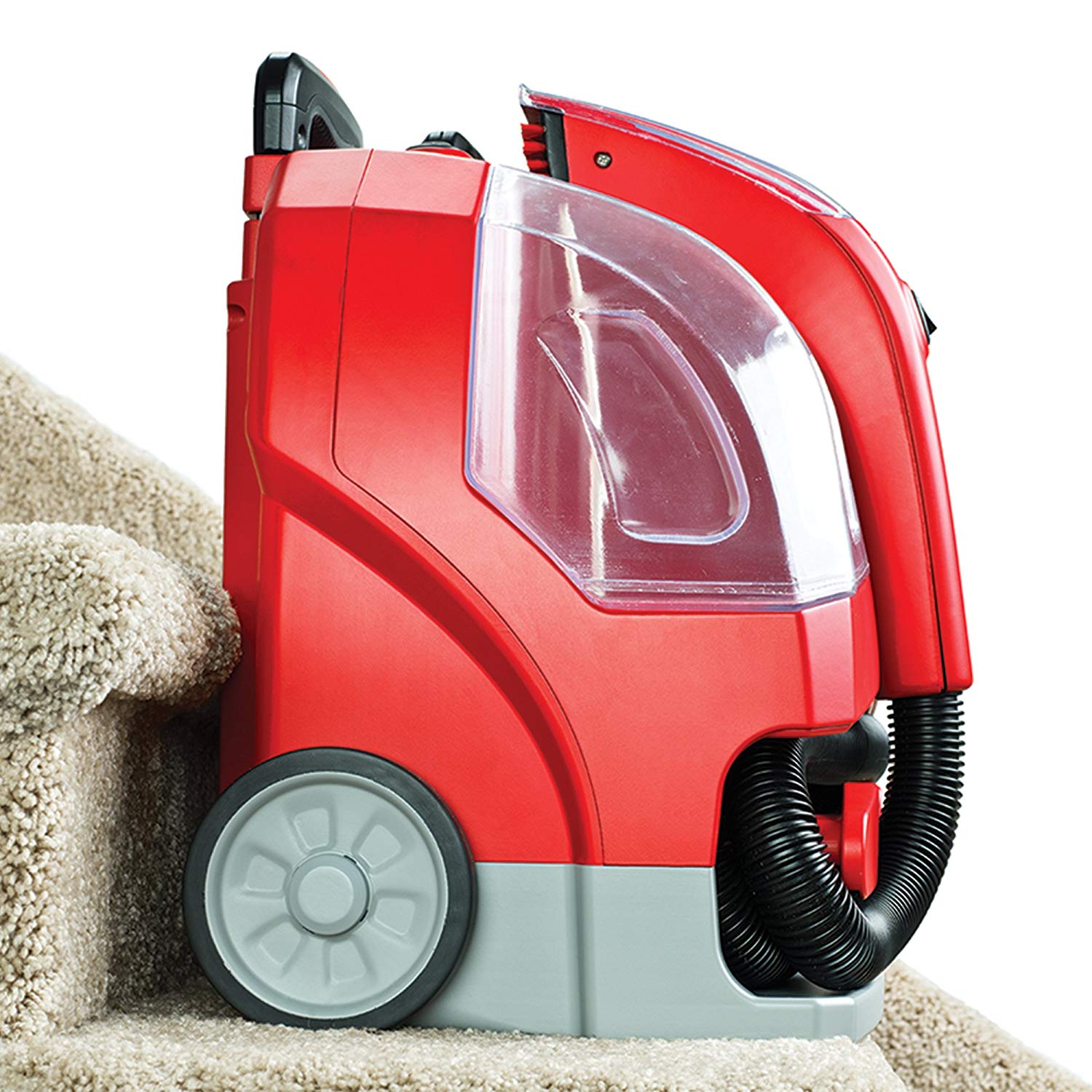 RugDoctor makes some of the best carpet shampooers but with this machine, you are getting the same great features fitted into a compact body. The mini powered hand wand is perfect for cleaning small stains and can even be used to scrub car seat fabric. Keep in mind that it does need a bit of effort for the scrubbing to be effective.
The dual water tanks are conveniently transparent to help you gauge when the clean water needs refilling and dirty water needs pouring out. You'll need to carefully fill up the primary tank with the correct levels of cleaning fluid and water.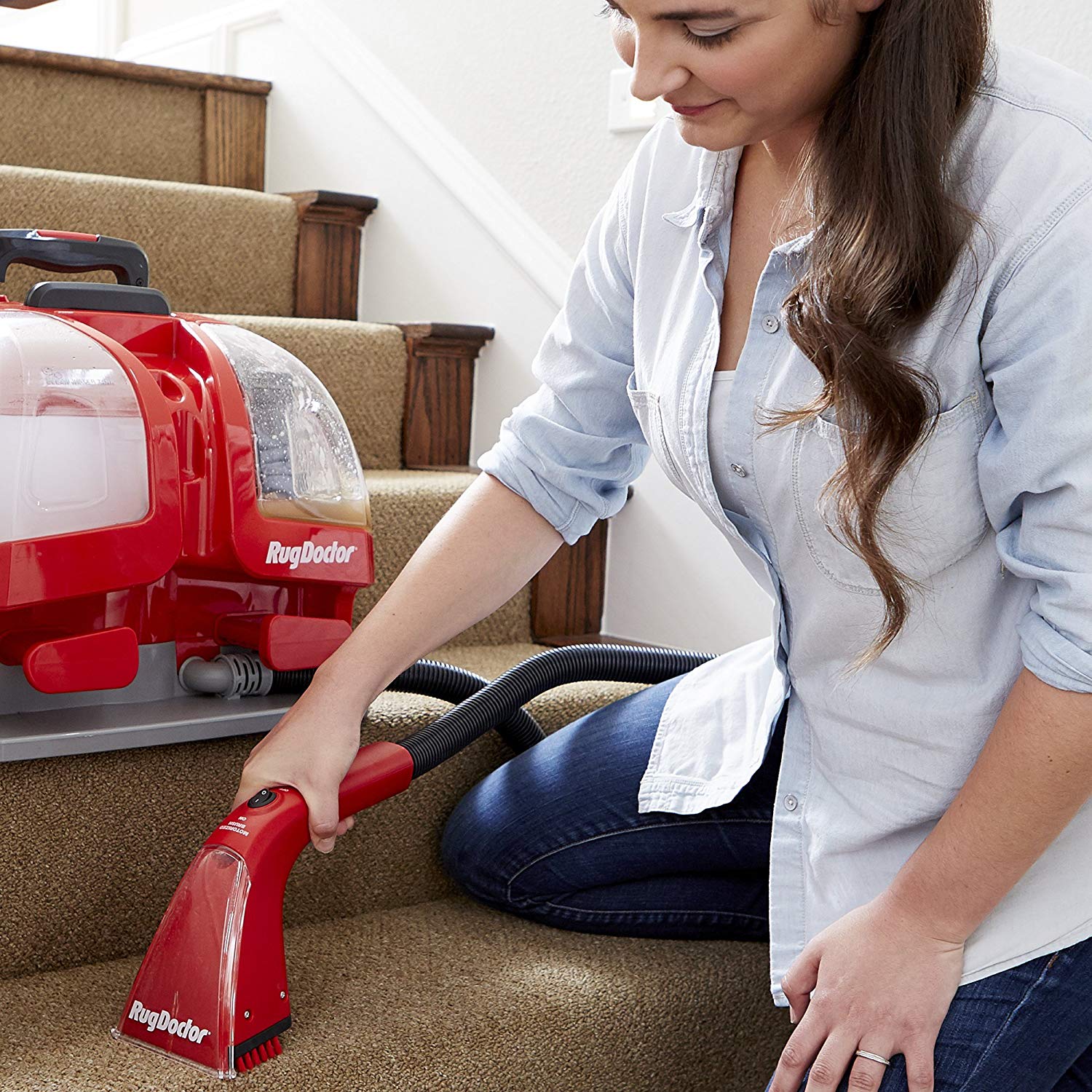 Though the RugDoctor cleaner is portable it weighs slightly over 8kgs, it's not lightweight but it sits on a pair of wheels and has a pull handle for easier transportation and manoeuvring. Most users are pleased with the high level of scrubbing provided by this small machine and find it useful to clean up after spillages and pets that mistakenly soil the carpet.
Product specs:
Weight: 8.2kg
Cable Length: 4.6m
Cleaning Width: 11.5cm
Clean Capacity: 1.9 litres
Hose provided?: Yes
Heated Drying: No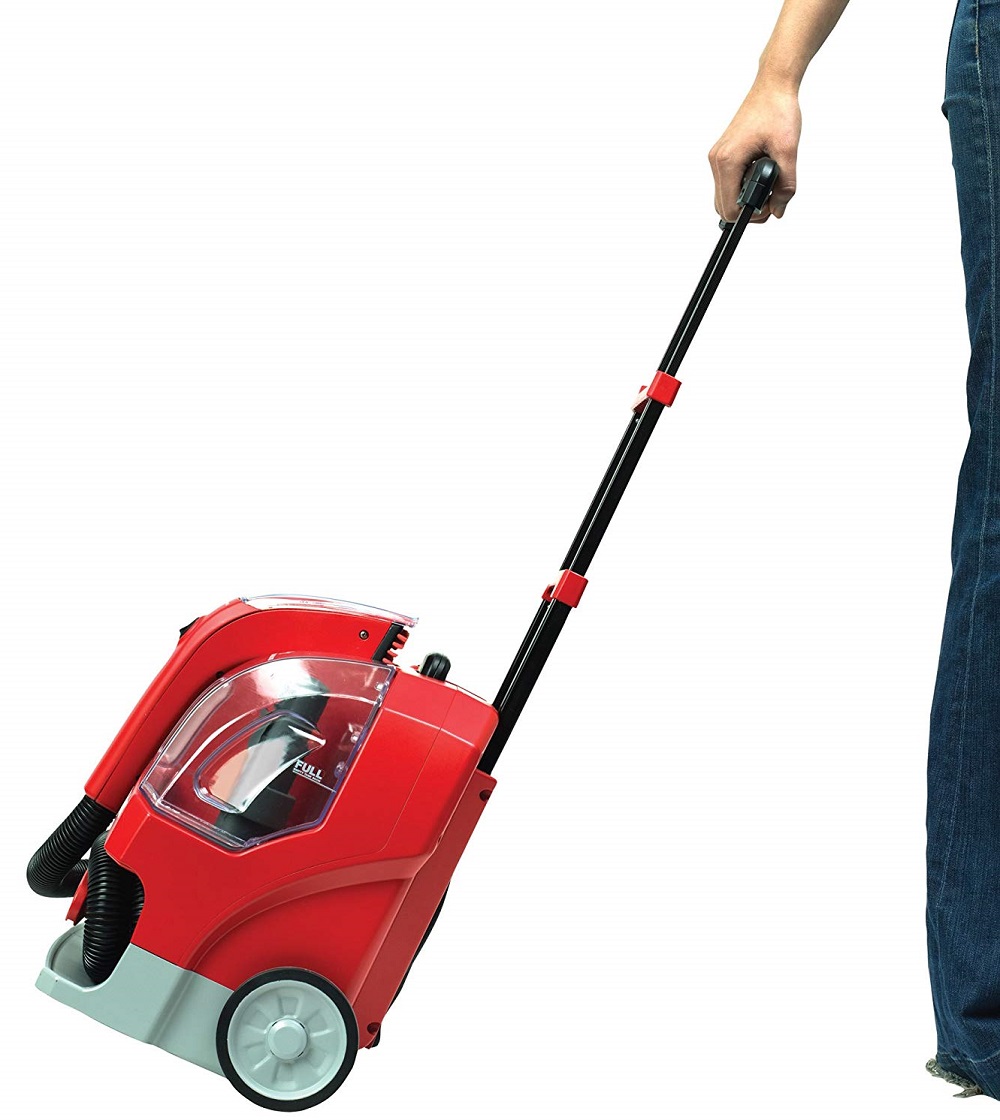 Where can I buy the Rug Doctor Portable Spot Cleaner?
Product Rating 7.8/10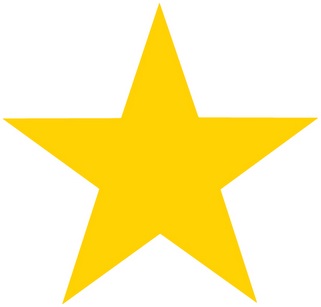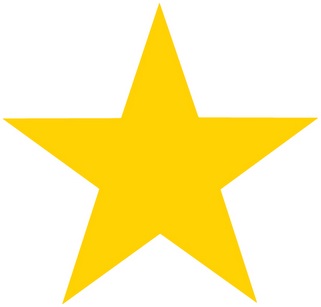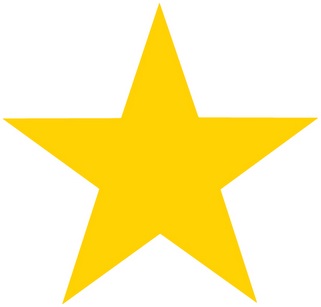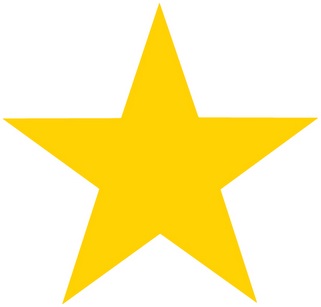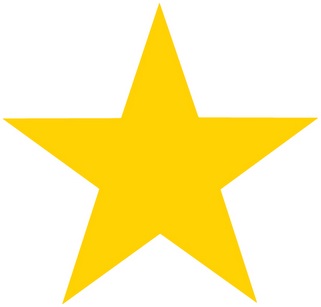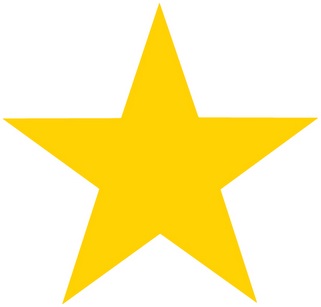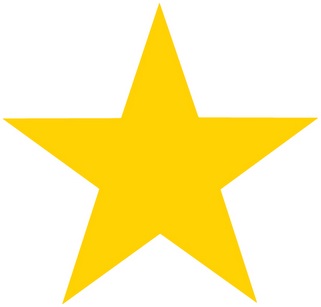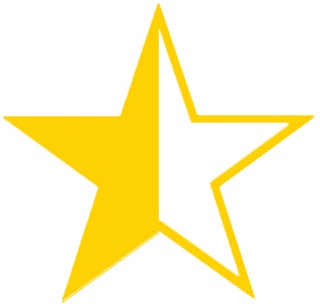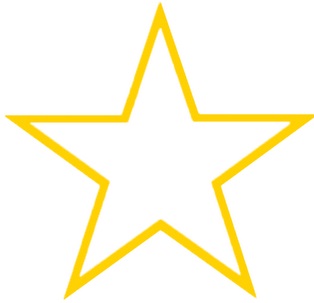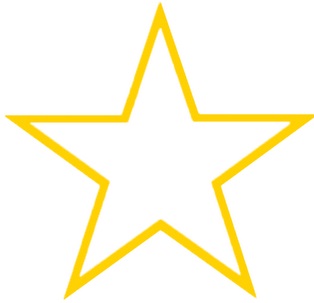 6.
Hoover PowerDash Pet Carpet Cleaner, FH50700
If your carpet is in dire need of shampooing then you consider the Hoover PowerDash Complete Carpet Cleaner to inject some new life into your flooring. It cleans twice as good as the models with similar specs.
The brush roll is incredibly powerful and has enough oomph to deep clean problem areas that are prone to tough dirt. The brush is guarded against germs and bad smells thanks to the antimicrobial protection system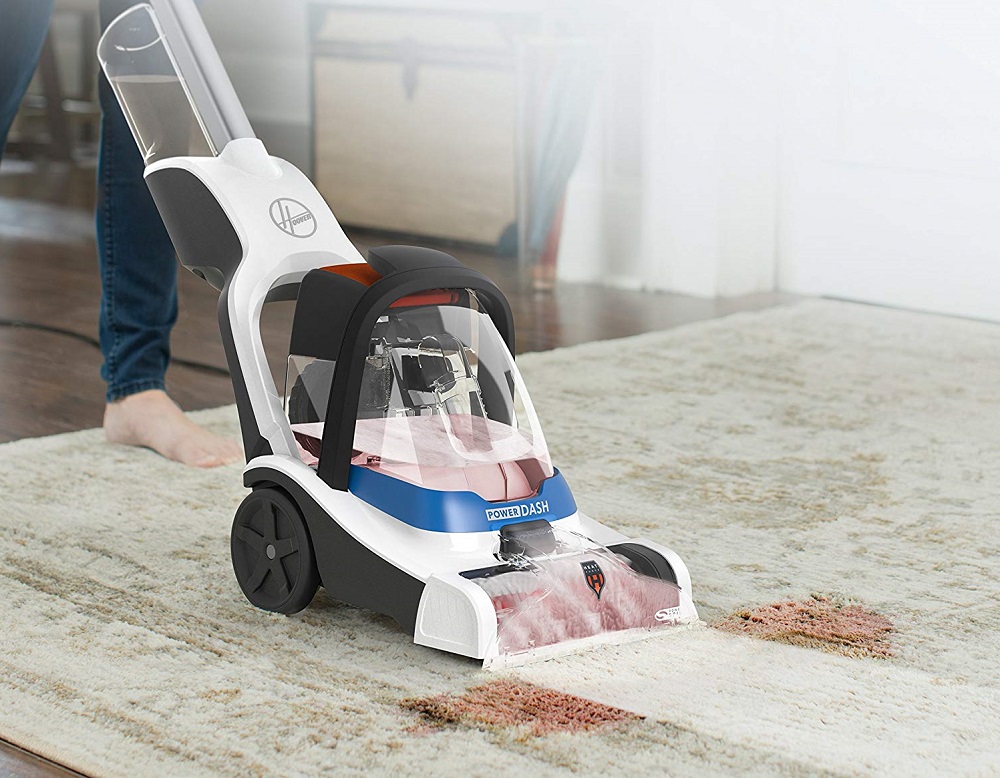 The machine weighs less than alternative cleaners with comparable dimensions, for easier usage around the home. Its portability and clever design ensure easier storage.
A heating system is provided as standard and as a result, it speeds up carpet drying even after an extensive deep cleaning session. The twin tank design keeps clean and filthy water in two separate compartments. Setup is easy and clean water can be poured without fuss.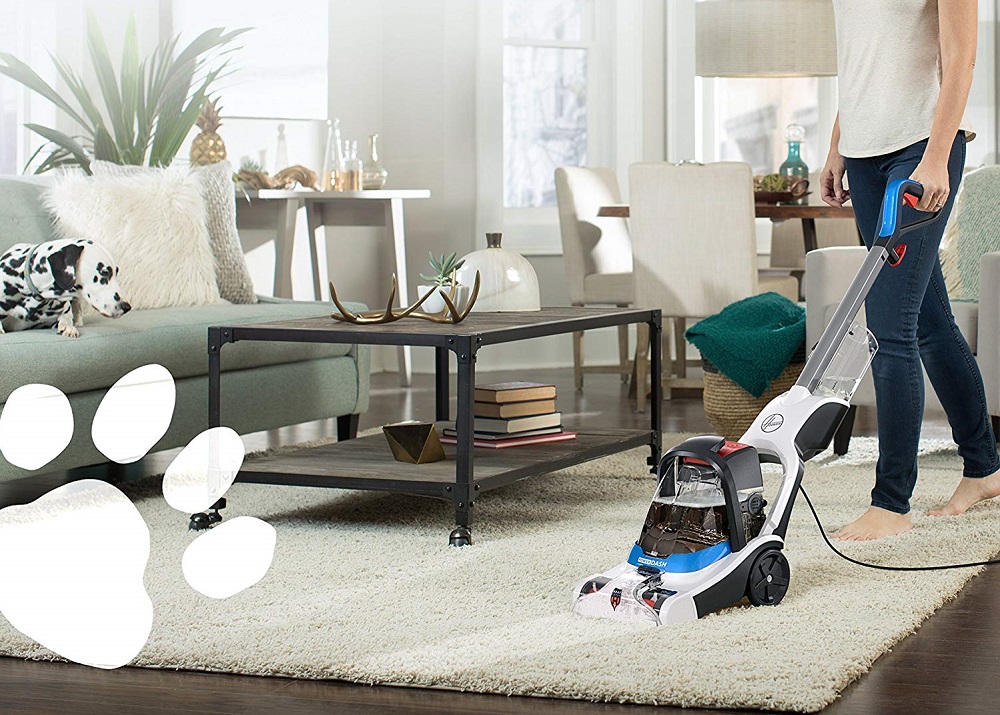 The flexible nozzle lets you clean better because it allows easier access to dirt hiding in corners and small areas, this together with the low profile foot ensures that awkward sections of the room get the same deep clean as open areas.
I love that the Hoover PowerDash Carpet Cleaner makes cleaning up after pets simpler because it can scrub away animal hair and soiling. If you're after a lightweight carpet shampooer, that cleans thoroughly and is easy to store then this is your best model.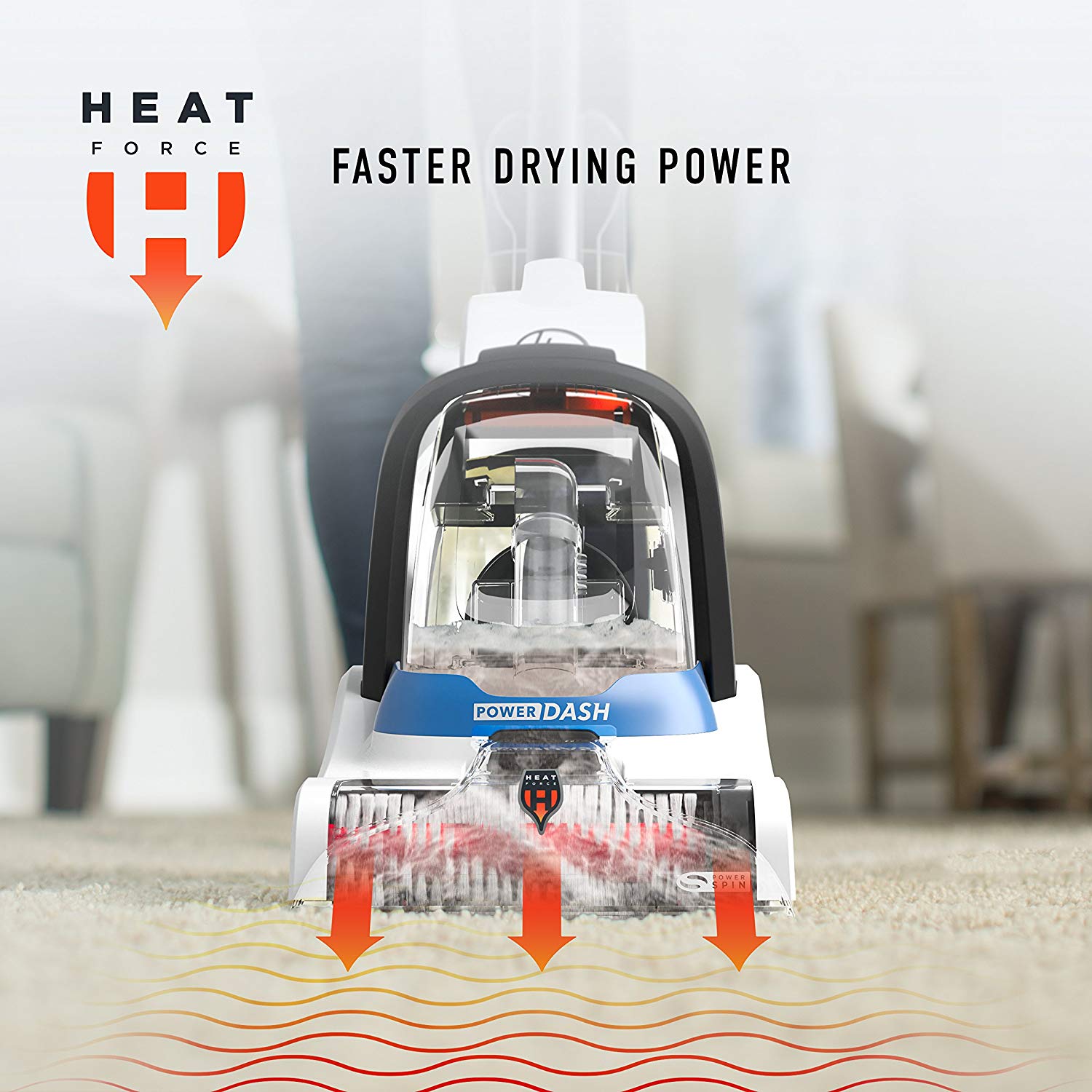 Where can I buy the Hoover PowerDash Pet Carpet Cleaner?
Product Rating 7.5/10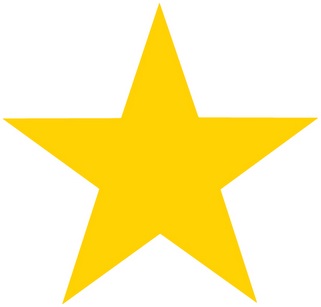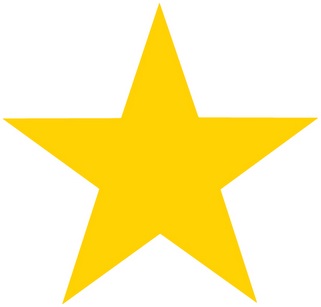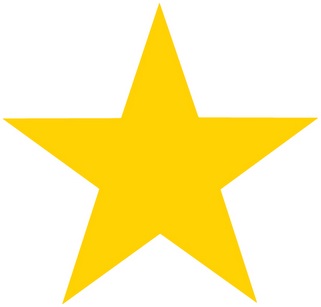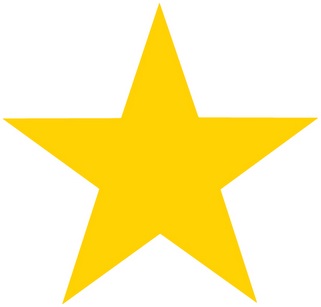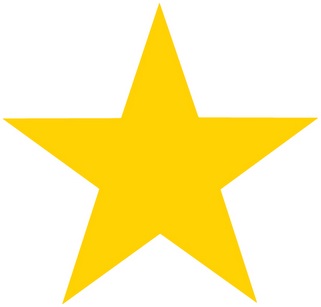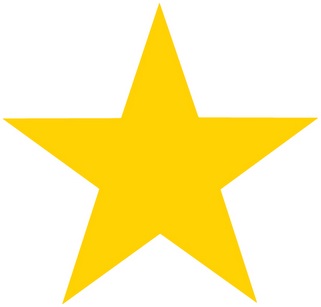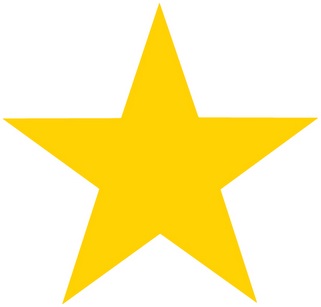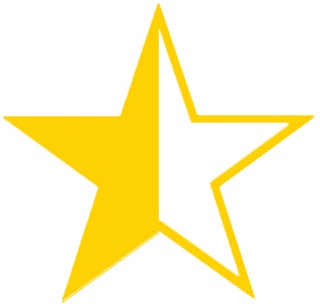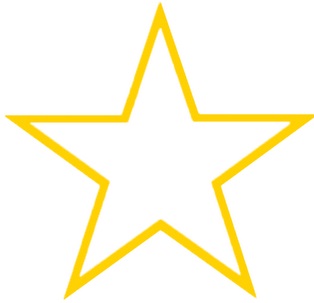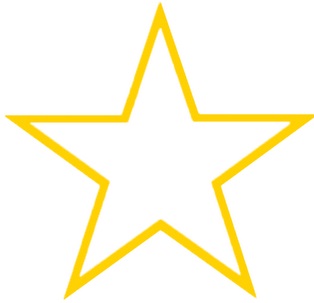 7.
BISSELL Turboclean Powerbrush Pet Upright Carpet Cleaner, 2085
When spot-cleaning just doesn't cut it you should consider a carpet cleaner that can ease the burden of freshening up your carpets. If your vacuum cleaner can't seem to revive your carpet then you should try out the compact the BISSELL Turboclean Powerbrush Pet Upright Carpet Shampooer.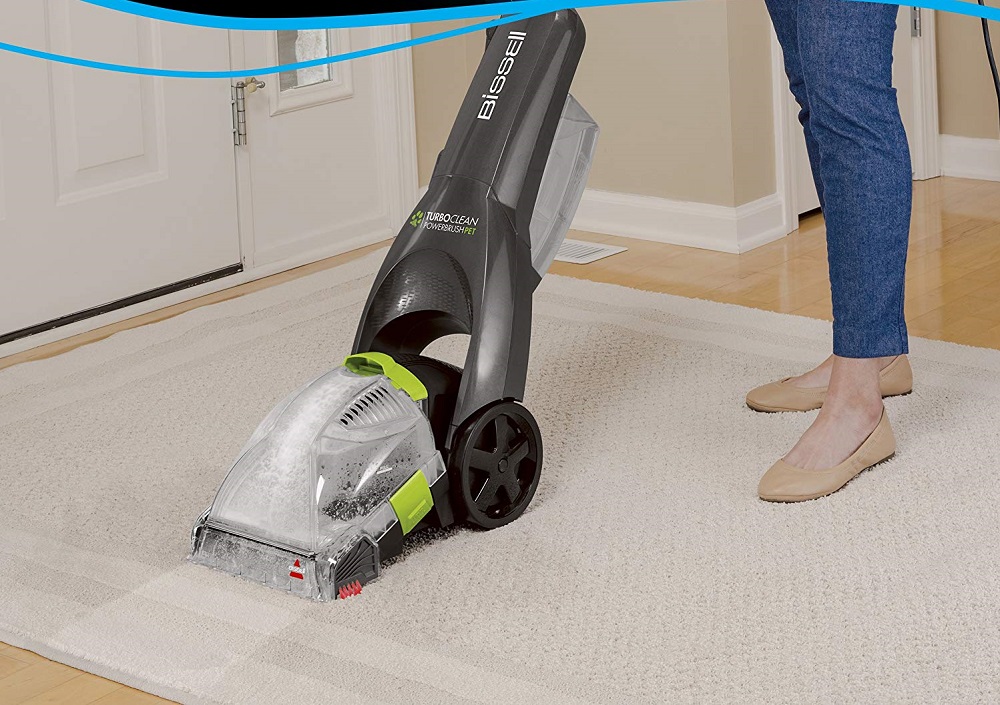 You'll be impressed at how well it cleans and as a result, you get a lightweight scrubber that is easy to handle and is equipped with a retracting handle for easier storage when you're finished having fun shampooing.
You'll also need to take into consideration the weight of the machine once filled up with water, but the unit's light weight somewhat alleviates the overall heaviness. Another bonus is that you don't need much cleaning fluid in the mixture and as a result, the small bottle of detergent lasts much longer.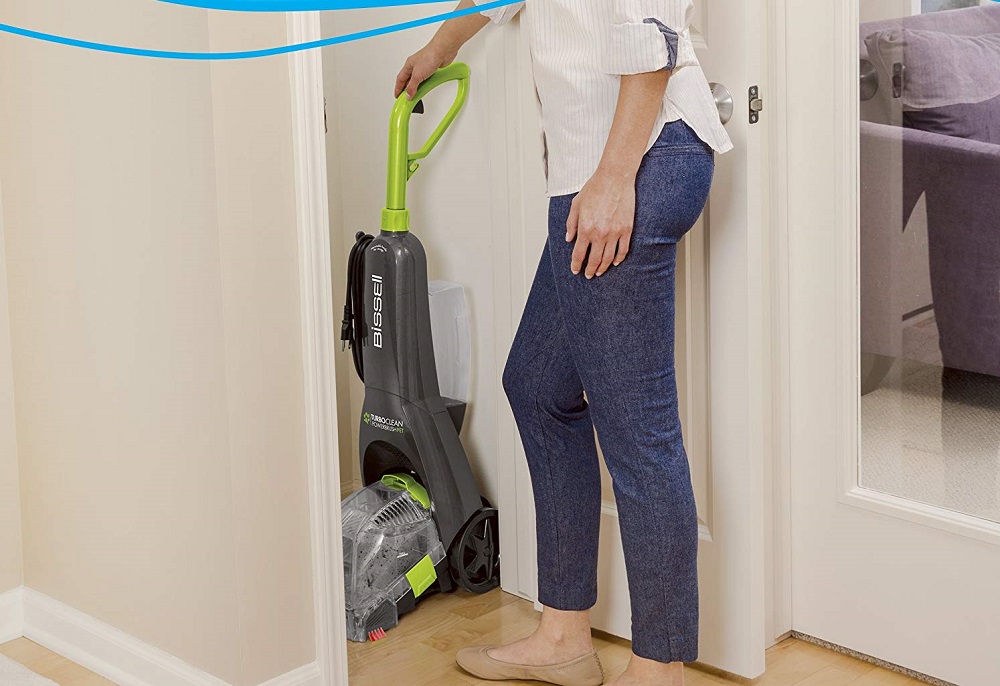 It is recommended that you use warm water but you could get away with using hot water from the tap which is about 120 degrees and within the specified threshold. You should be okay as long as you don't exceed 180 degrees or else you might end up damaging the machine and the internal plastic materials. If you're unsure about the temperature use a thermometer to check the heat whilst referring to the handbook.
Unfortunately, the unit cannot heat up water unlike some of the alternative carpet cleaners on our shortlist. Hot water helps with the cleaning process but in this case, you will need to rely on the heated water poured into the tank.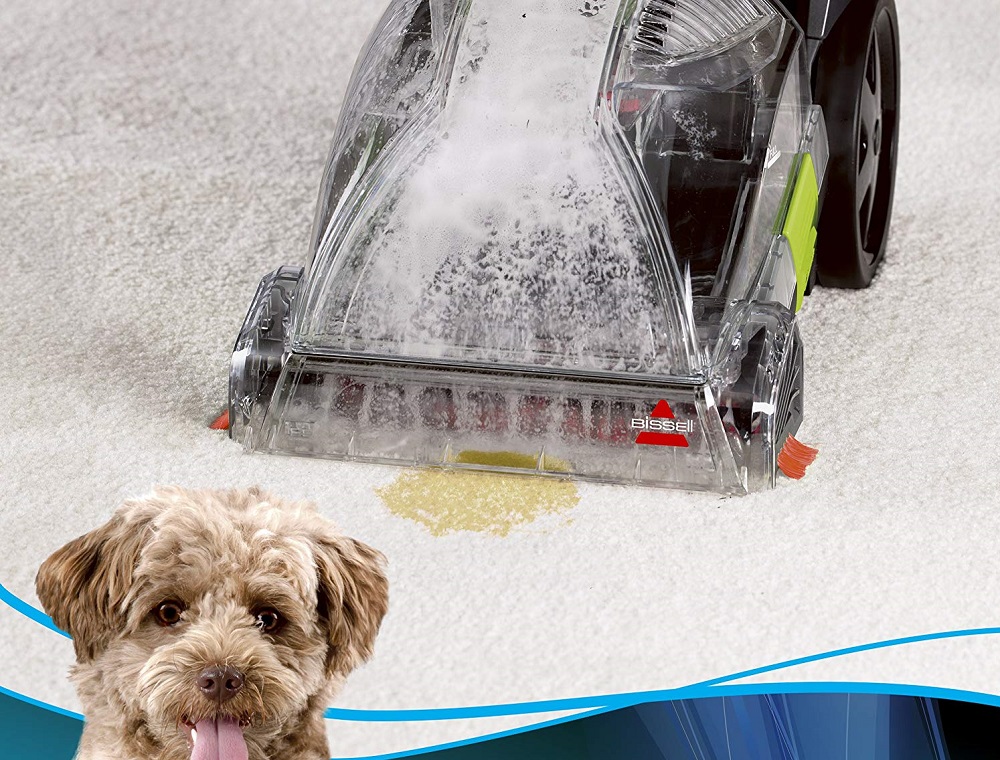 This carpet cleaner has impressive suction to extract moisture. The technique is very simple, you glide it back and forth over a section of carpet while pressing the trigger to apply the water and detergent, then let go of the trigger and move it in the same motion to extract water. The carpet does remain a bit damp when finished, so you will need to let it dry for a few hours to truly see the impressive results.
Bissell offers various cleaning fluids for their carpet cleaners. You should try out a few of them to see what works best for your type of flooring. They also offer boost solutions that are mixed into the existing detergent to strengthen cleaning performance for particular jobs. The solutions come in small bottles which at first doesn't look like you're getting much but keep in mind that they are concentrated and will go a lot further because you don't need to add a great deal to the mixture.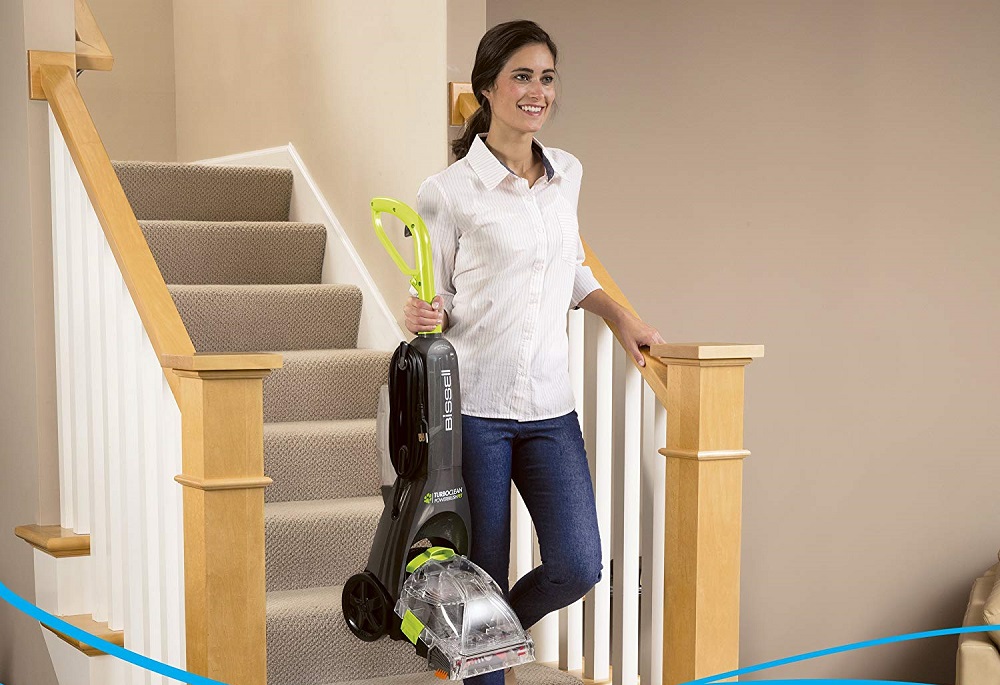 Another bonus about these cleaning solutions is the lovely scent that they exude on your carpets. It makes the whole room smell so fresh and clean and as a result, it adds to the appeal. If you'd prefer to skip the lovely smells then you can buy the unscented options.
The dirty water can be poured out with ease from the tank which is at the head of the unit. Bissell has given us yet another cleaner that is user-friendly and well thought-out. Overall, this machine lives up to the hype and its only minor drawback is the lack of onboard water heating but this shouldn't put you off because everything else is a joy to use.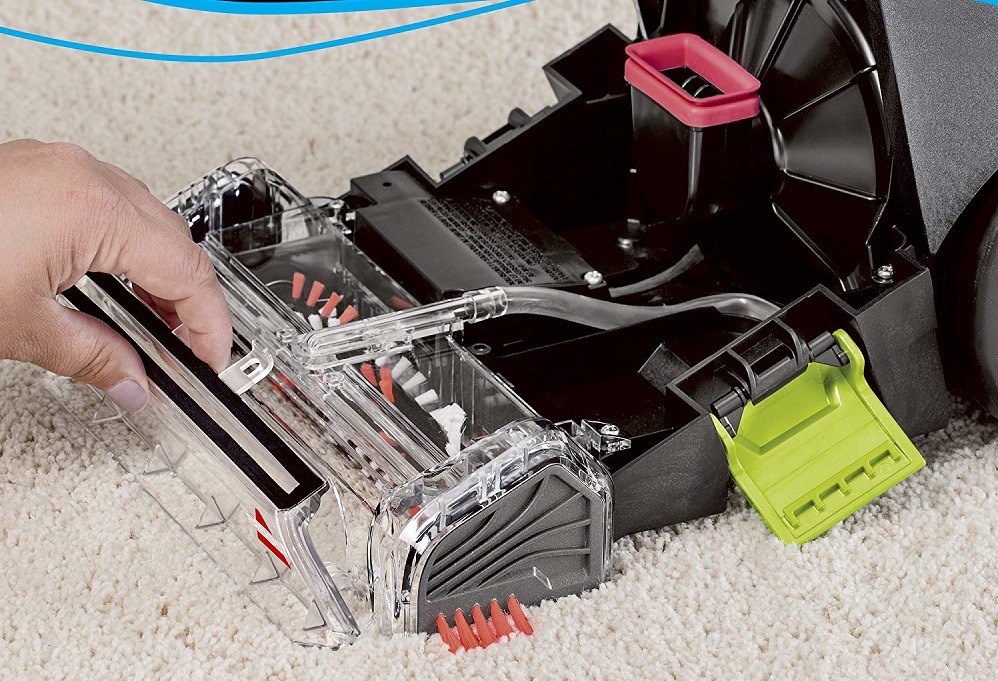 Where can I buy the
BISSELL Turboclean Powerbrush Pet Upright Carpet Cleaner, 2085
?
Product Rating 7.4/10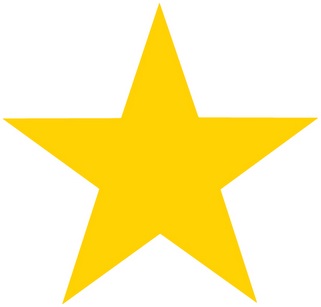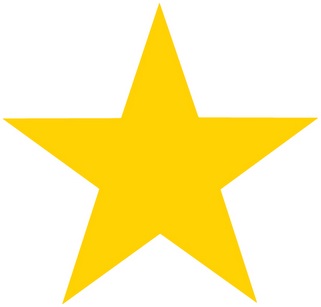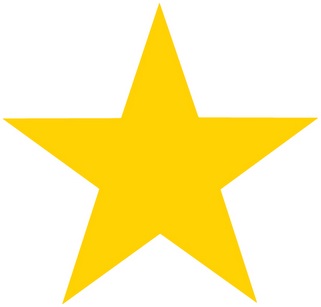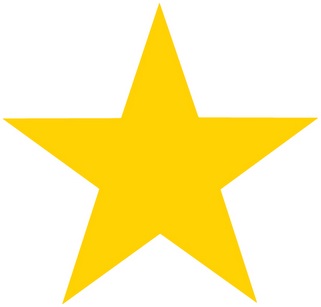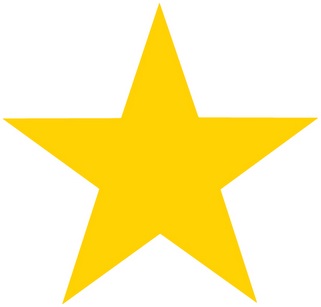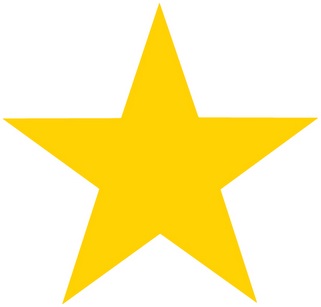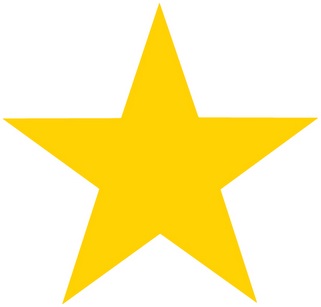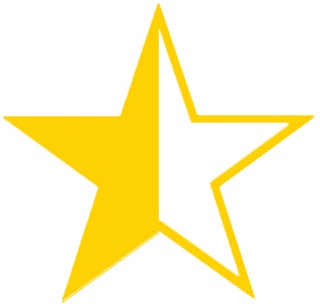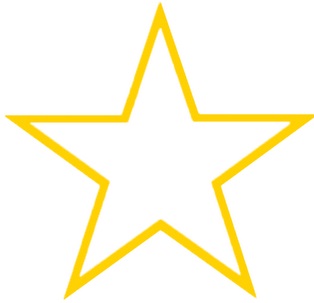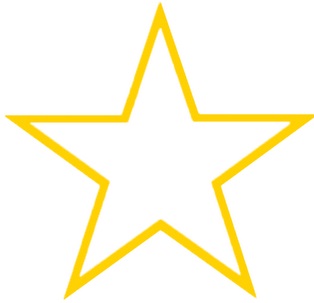 The Bottom Line
You've come to the end of our guide for the best carpet shampooers 2021. Before we part ways I thought I'd include a set of frequently asked questions to answer anything else you might still be unsure about.
Carpet Cleaner Frequently Asked Questions
Question– Which carpet cleaners are better for tough stains?
Answer– For this, you need a machine with spinning brushes for soiled carpeting. Most of our recommended carpet cleaners include this feature as standard. Rotating brushes clean the fibres thoroughly and as result, dislodge and scrub away ingrained dirt.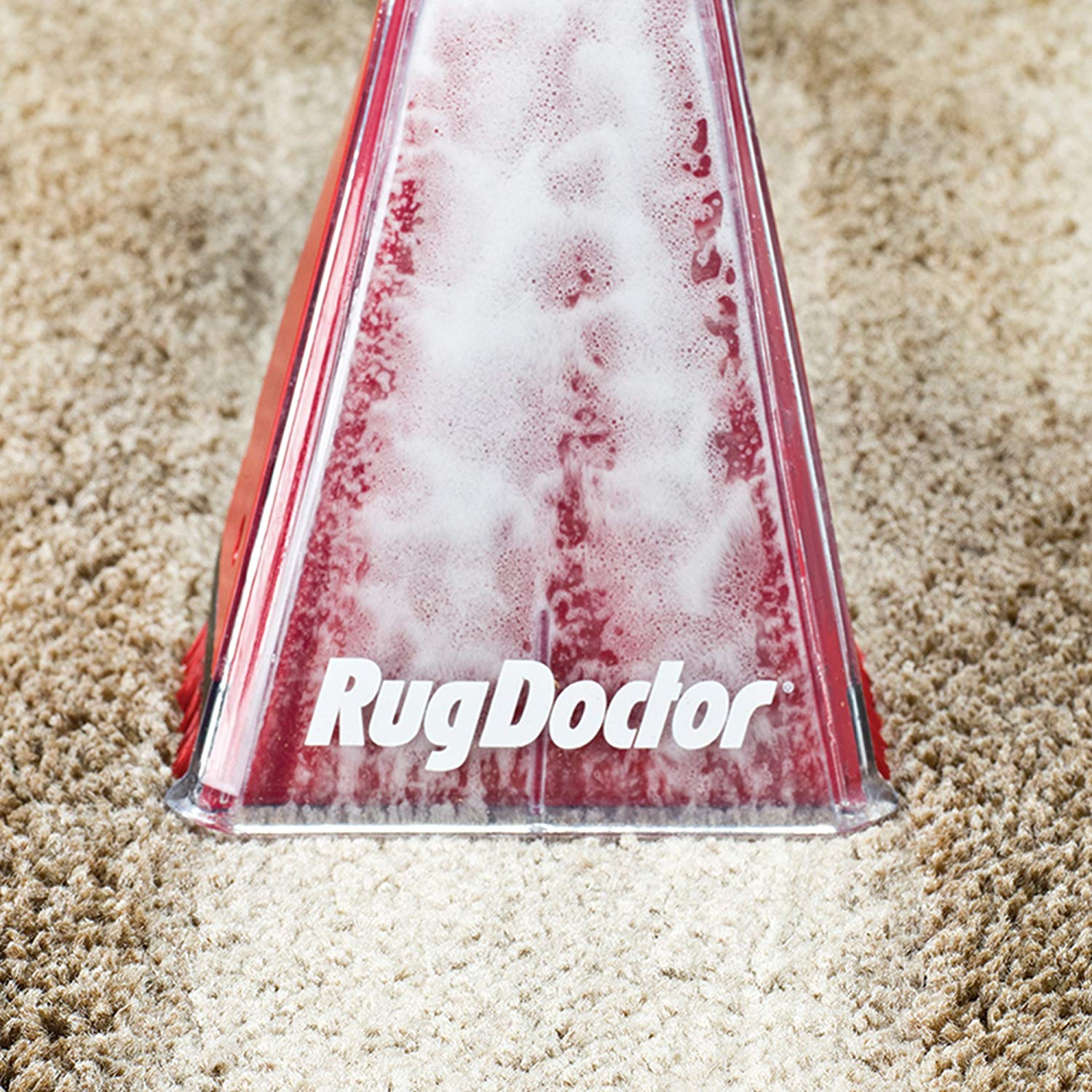 Question- Could a carpet cleaner potentially damage my carpet?
Answer– If you buy a carpet cleaner with spinning brushes and your carpet has delicate fibres like PTT or Olefin, then there's a risk that the brushes might rip the carpet. You should also be careful to choose the correct detergent that isn't too harsh or else you could wreck your carpet. Always test the machine on a small discreet area before applying the solution to the entire floor.
Question- How much time do I need to leave the carpet to dry after cleaning is complete?
Answer– This will hugely depend on the thickness of the carpet and how damp it gets during the cleaning process. It should take approximately 4 to 6 hours for the carpet to dry.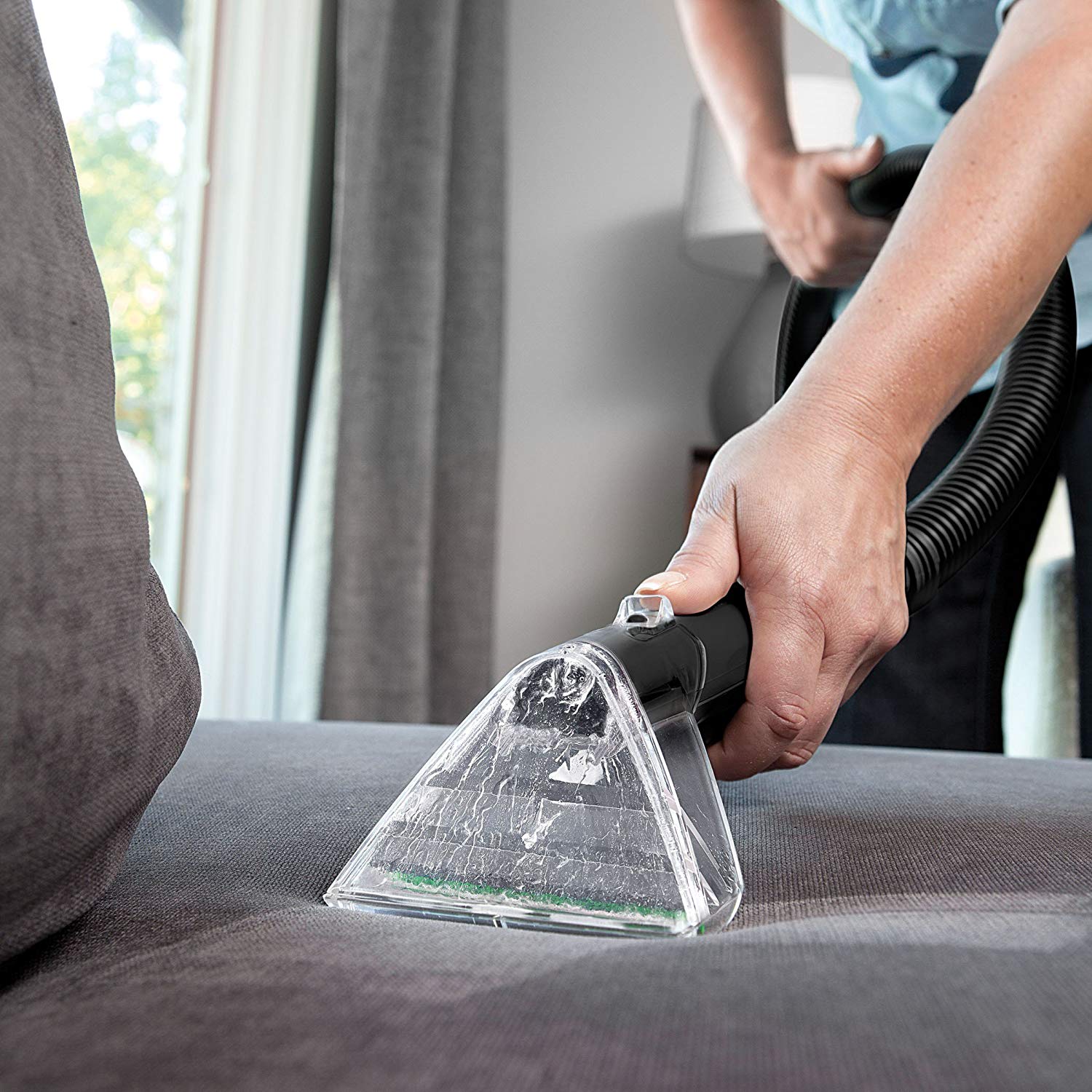 Are you considering buying one of the steam cleaners mops from our list or do you already own one? Please leave your comments in the section below. I'd love to hear from you.
Our List of the Best Domestic Appliances