Are you fed up of dirty windows? Let's help you tackle this arduous task with the best window vacuum cleaners buyers guide for 2021. Stay on top of windows cleaning with a convenient gadget that speeds up chores and gives you an easier life.
Rather than spending a considerable amount of time manually cleaning with a squeegee and trying to get rid of streaks, its time that you considered getting a window vacuum to solve your dirty glass troubles.
These clever portable gizmos produce elegant streak-free cleaning results that you would be proud of- your glass door will be so clear that someone might try walking through it! A window vac quickens the rate at which you can clean glass whilst delivering perfect results each and every time. The added bonus of buying a window vacuum is that it doesn't cost as much as you might think.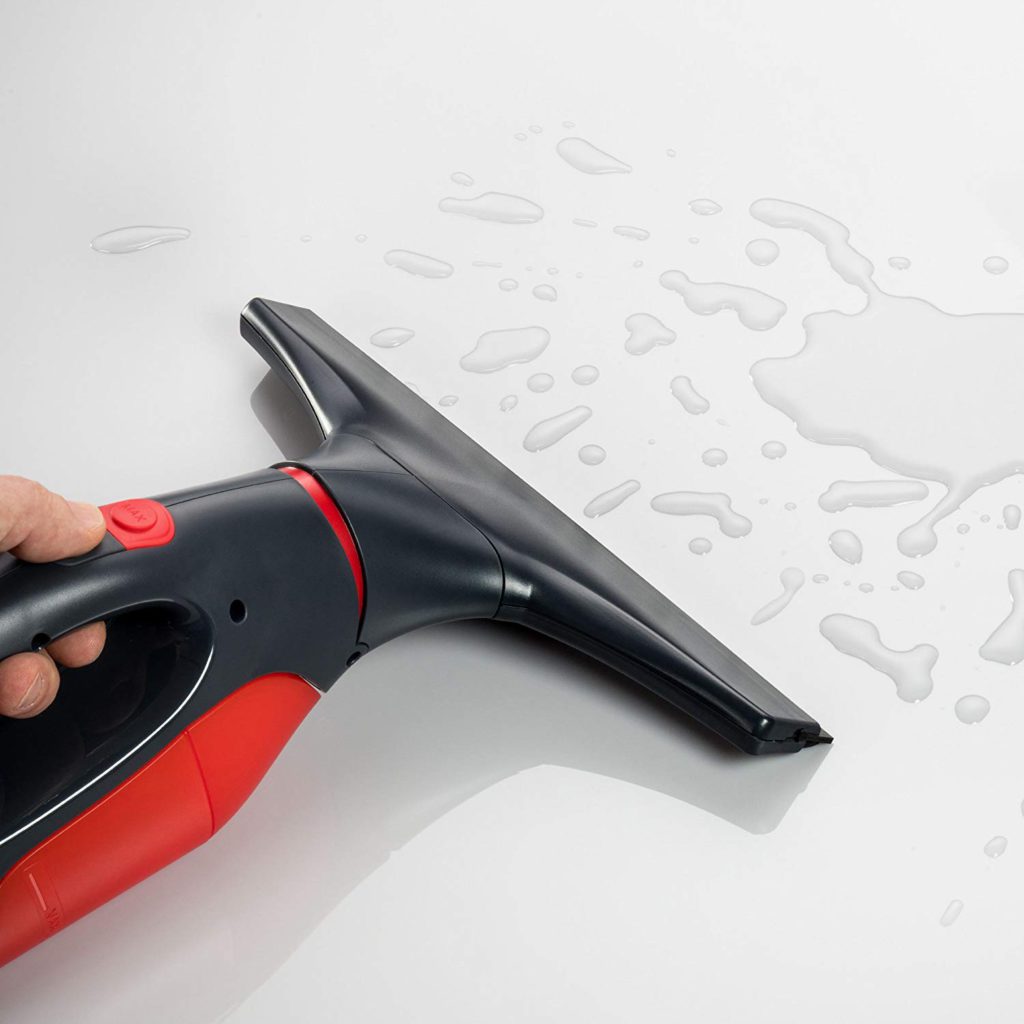 They are a must-have for any household especially those with glass doors, conservatories and skylight windows. Finding the perfect window vacuum can be a daunting task but, we've done the hard work for you and will help you choose the right model for your needs.
Recommended Reading: 6 of The Best Window Vacs For Your Your Home
To assist you with sourcing a suitable window vac for your home, I've summarised this guide with all the essential details to help you make an informed decision. You will find everything you need here- we've made it easier to choose the right unit to clear dirt that gathers on your window panes.
Window cleaning is a task that most people put off or maybe pay someone else to do. You've decided to buy a window vacuum to simplify what can often be a mammoth task or to save the expense of hiring a professional window cleaner.
Window vacuums provide a thorough method of clearing problematic dirt such as dust, smudges, smears and fingerprints. They can also get rid of condensation that often builds up on window panes.
Streak-free windows add a touch of elegance to a clean home. It wouldn't look complete if you cleaned everywhere else around the house then as you sat down, you looked out the window and noticed that the glass was in dire need of cleaning.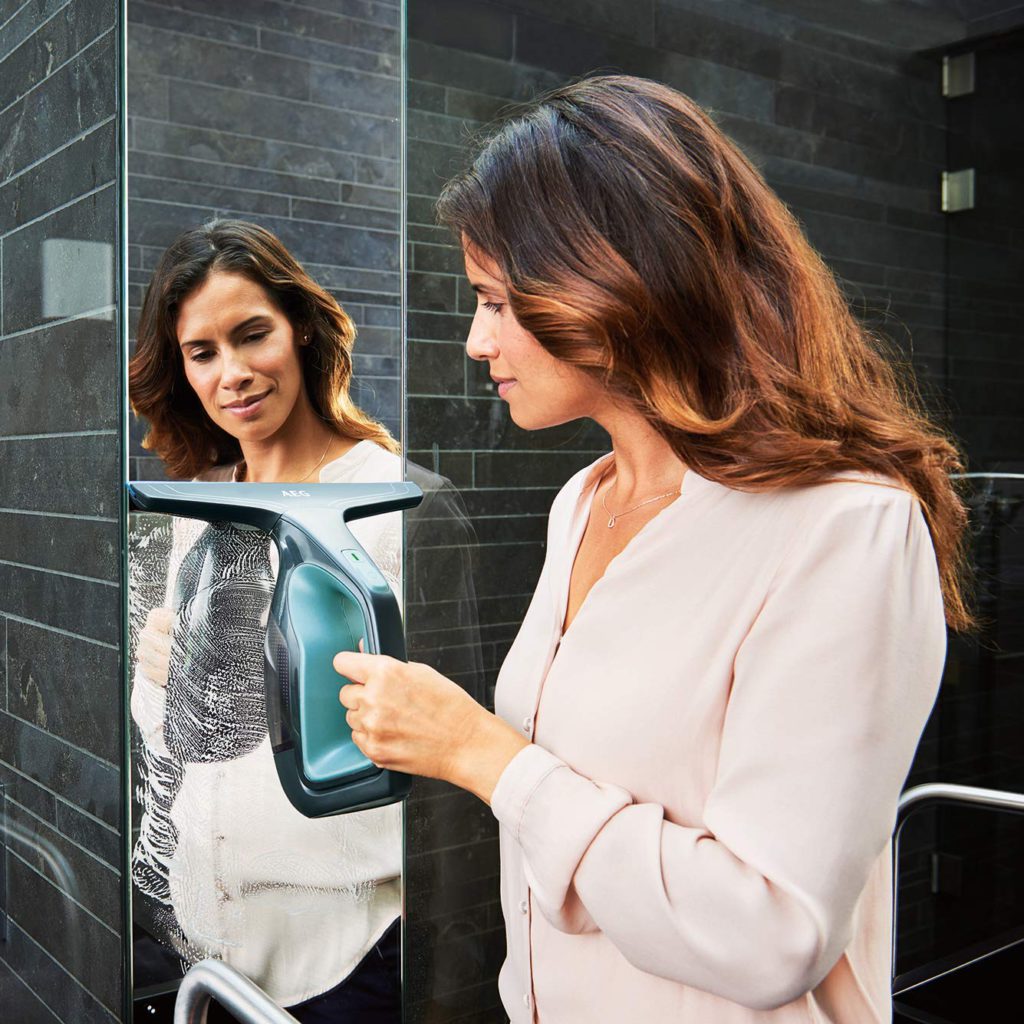 Most people underestimate the effect that clean windows can have on the overall look of a room and house. Obviously, it's the primary source that sunshine filters into the room, however, if your windows are dirty it will result in a gloomy and dull-looking room. Flooding a room with light will keep you cheery and content.
Window maintenance doesn't need to be expensive if you source a reliable window vac. This small gadget will transform your home and give you spotless windows in a matter of minutes. They are lightweight, convenient and house an ample amount of power for effective cleaning.
Gone are the days of waiting for the window cleaner to come round every fortnight. You can now reclaim this chore and maintain clear-view windows on a frequent basis.
A window cleaner eliminates the need of going over the same spots with a newspaper to get rid of streaks. With one swoop it will suck away dirty water, polish the glass and provide pristine results. Not all window vacuums are created equal but we're here to help you find the perfect gadget for your home.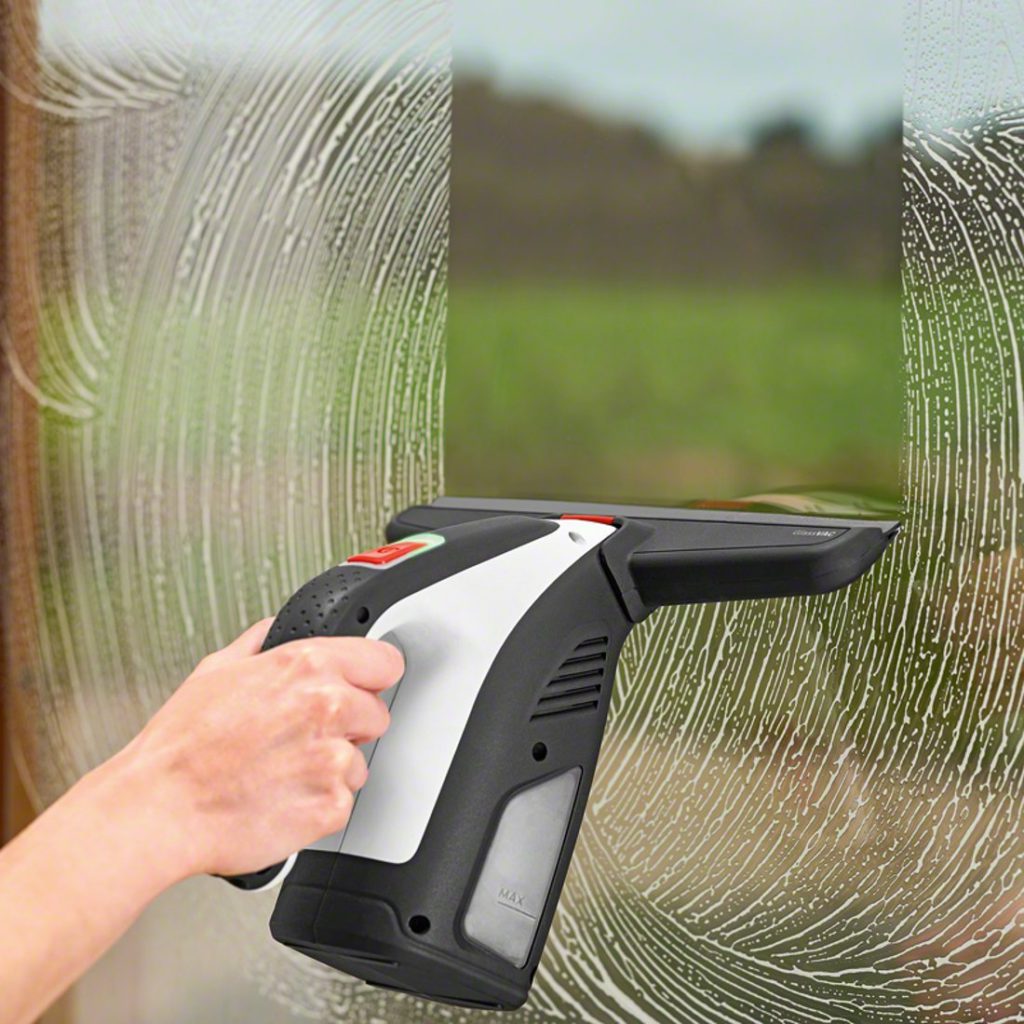 Before rushing to buy a window vacuum there are several factors you should be aware of to ensure that you know what you're getting. You will need to consider features such a shape, weight, running time and the cost of course. I'll take you through everything you need to know before deciding which window vac to buy.
Recommended Reading: 6 of The Best Window Vacs For Your Home
Using a Window Vacuum
A window vacuum is one of the simplest domestic cleaning devices you can use, honestly! I'll give you a quick summary to demonstrate how easy it is to use, however, please be aware that they could be some slight differences with usage depending on which brand or model you decide to buy- be sure to read the user guide that comes with your new window vacuum.
(1). Once charged, remove the window vac from the charging unit or connect it to the mains (if it's a corded model). Apply the window detergent across the glass.
(2). Use a microfiber cloth to gently wipe the down the window solution. Microfiber cloths are very effective.
(3.) Turn on your window vacuum and use it to squeegee and suck up the dirty water and soap- always work steadily from the top down. In a few moments, your handy appliance will produce gleaming windows.
That's all there is to it, you can rest assured that using your new window vacuum doesn't need to be a complex affair. Simply assemble it as per the manufacturer's instructions and you're all set to clean in next to no time.
Recommended Reading: 6 of The Best Window Vacs For 2020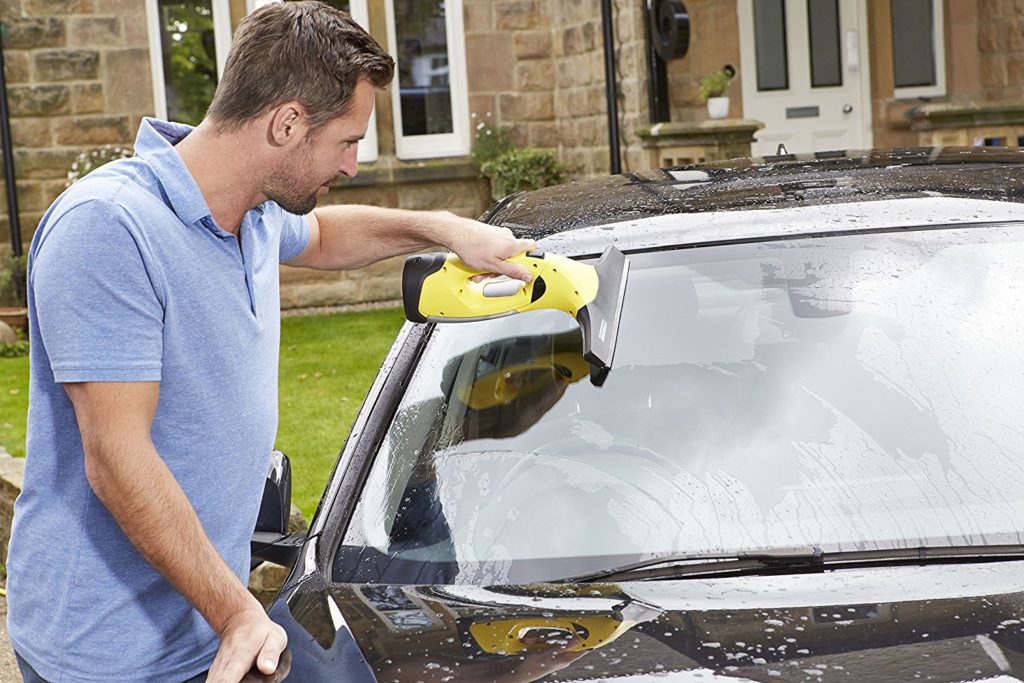 Window Vacuum Buyers Guide
Window vacs have proved to be popular household appliances over the past few years and there is a good reason for this. These resourceful devices ease the burden of laborious glass cleaning. Let's take a look at the factors to consider before you purchase a window vacuum-
Cost
Your budget will significantly impact the brand and type of model that you decide to buy. If you are on a tight budget then it's likely that you will need to make some compromises. First, think about the important features that you need and those that you can live without.
There are a variety of decent, budget-friendly vacuums on the market, however, if you are after a premium appliance that offers longer battery running times, for example, you will need to pay slightly more. Window vacuums with a higher price tag will be equipped with additional functions and accessories that you might not find on cheaper models.
Running Time
If you intend to frequently clean multiple windows in one go then you want a device with a decent battery life to see you through longer tasks without the battery dying partway through window cleaning. Ideally, you want a device with a minimum battery running time of 25 minutes.
Most window vacuums are cordless and come with rechargeable batteries. Stick to our recommended products to ensure that your chosen product is equipped with high-quality Lithium-Ion rechargeable batteries.
You don't want to be stuck with a cheap appliance that contains an inferior battery with short running times and shelf life. As you can see, the quality of the battery is a significant feature. It would be frustrating to get a battery that runs for just 15 minutes but takes 2-3 hours to charge.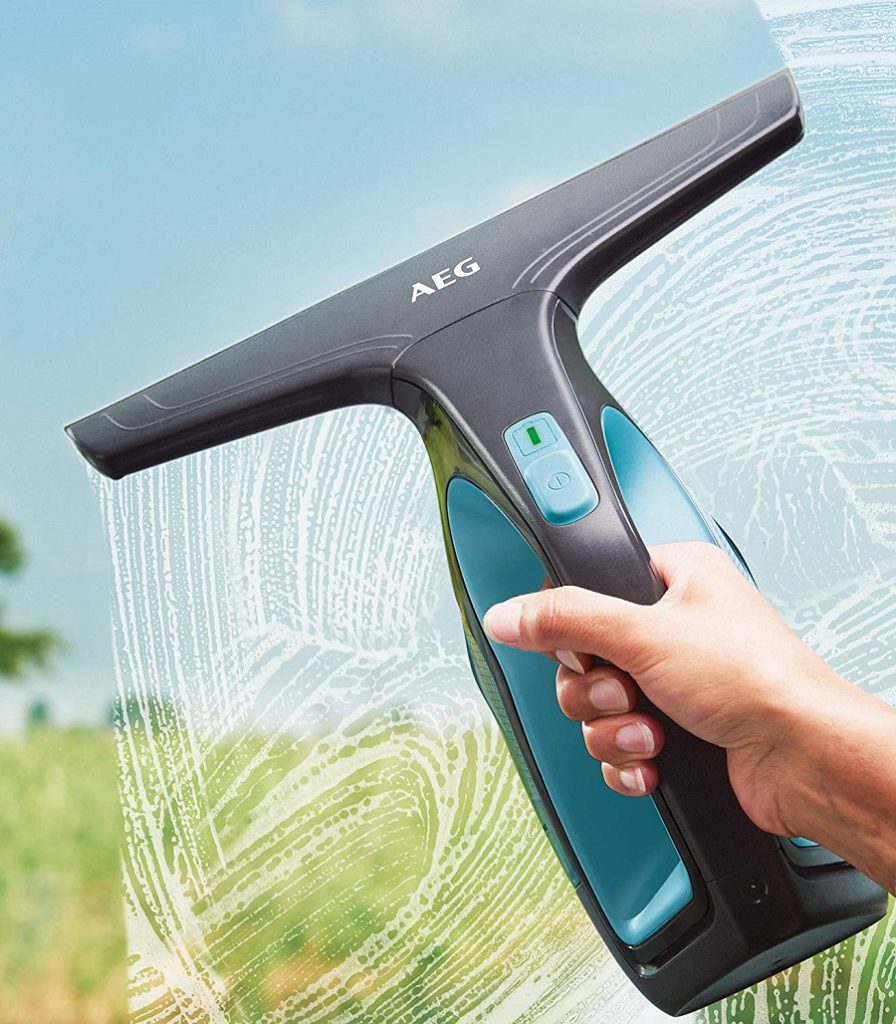 Overall, you want the freedom to move between rooms and clean windows and mirrors with the freedom of a cordless machine, therefore, longer battery times are always the preferred choice. Before you buy a window vacuum you should consider the number of windows that you plan on cleaning and the size of your home.
Recommended Reading: 6 of The Best Window Vacs For Your Home
Head Shape
The shape of the cleaner head is pivotal to the effectiveness of your new window vac. These units are supplied with heads that come in different shapes and sizes. Some models come with swappable heads which are a huge advantage.
If your household has different sized windows then you want to choose a unit that comes with multiple heads to help you tackle windows of any shape and measurement. You want a window vac with a cleaner head that can reach into small nooks and tight corners with relative ease.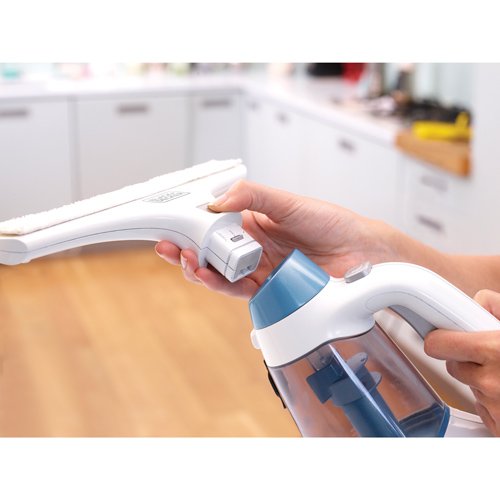 Bonuses
It's always nice when a manufacturer throws in some bonus extras to accompany your new appliance but you should be prudent as this is often used as a way to entice you into choosing one brand over the other. You don't want to end up with an inferior product for the sake of a few extra spray bottles and sponges.
Take your time to consider what is included with a potential purchase and decide if it's beneficial. Overall, the most important thing is the performance of the primary unit.
Handling
Cleaning windows requires plenty of movement, therefore, your chosen unit should provide you with the freedom to do this freely. The best rated window vacuums can be used at any angle and moved into any direction. Make sure you choose a model that provides a maximum amount of movement.
Consider the parts of your home that you'll be using your window vac. Are your windows located in areas with limited space or corners that are difficult to reach? If this is the case, you want to invest in a model that steers into cramped spaces easily.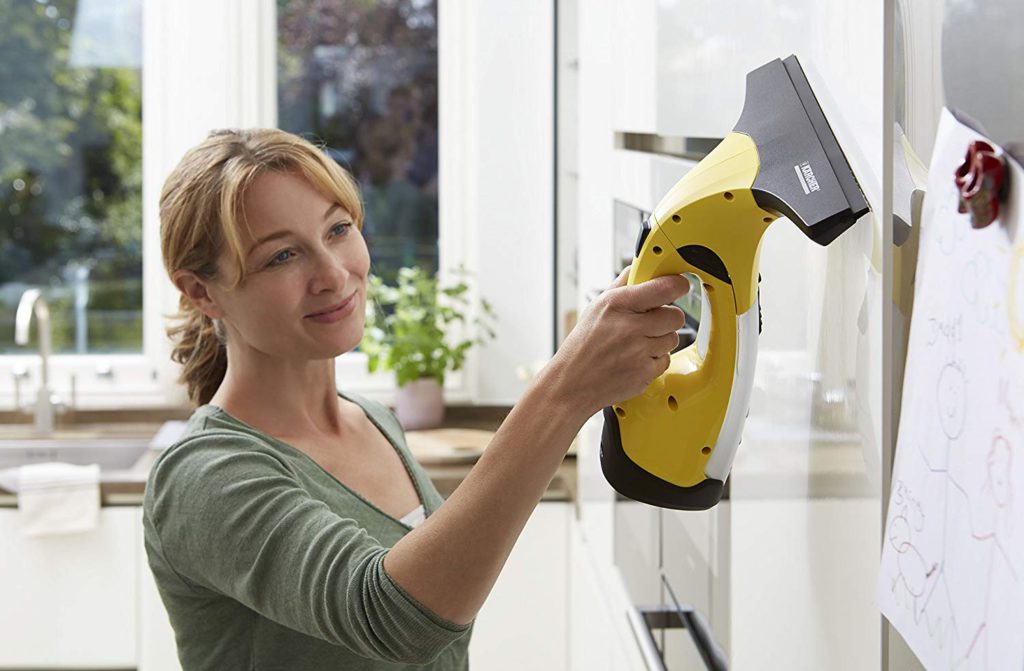 Choose a Reputable Brand
Searching for a window vac often involves looking through different manufacturers specifications and deciding which brand is best. There are plenty of brands trying to persuade you to choose their products but the best advice here is to stick with established manufacturers that have been around for many years.
Investing in a longstanding brand gives you the assurance of a long lasting high-quality product that will give you the reliability that can't be found on cheap units. Household brands will back up their appliances with a robust guarantee and usually have a support team to help with any issues.
Recommended Reading: 6 of The Best Window Vacs For Your Home
Factors to Consider Prior To Purchasing a Window Vac
Once you've looked through the specifications of potential appliances, you'll be almost ready to make an informed decision. The hardest part is deciding the best-suited model from your shortlist. I've put together a few questions that you can think about to help you choose what's best for you.-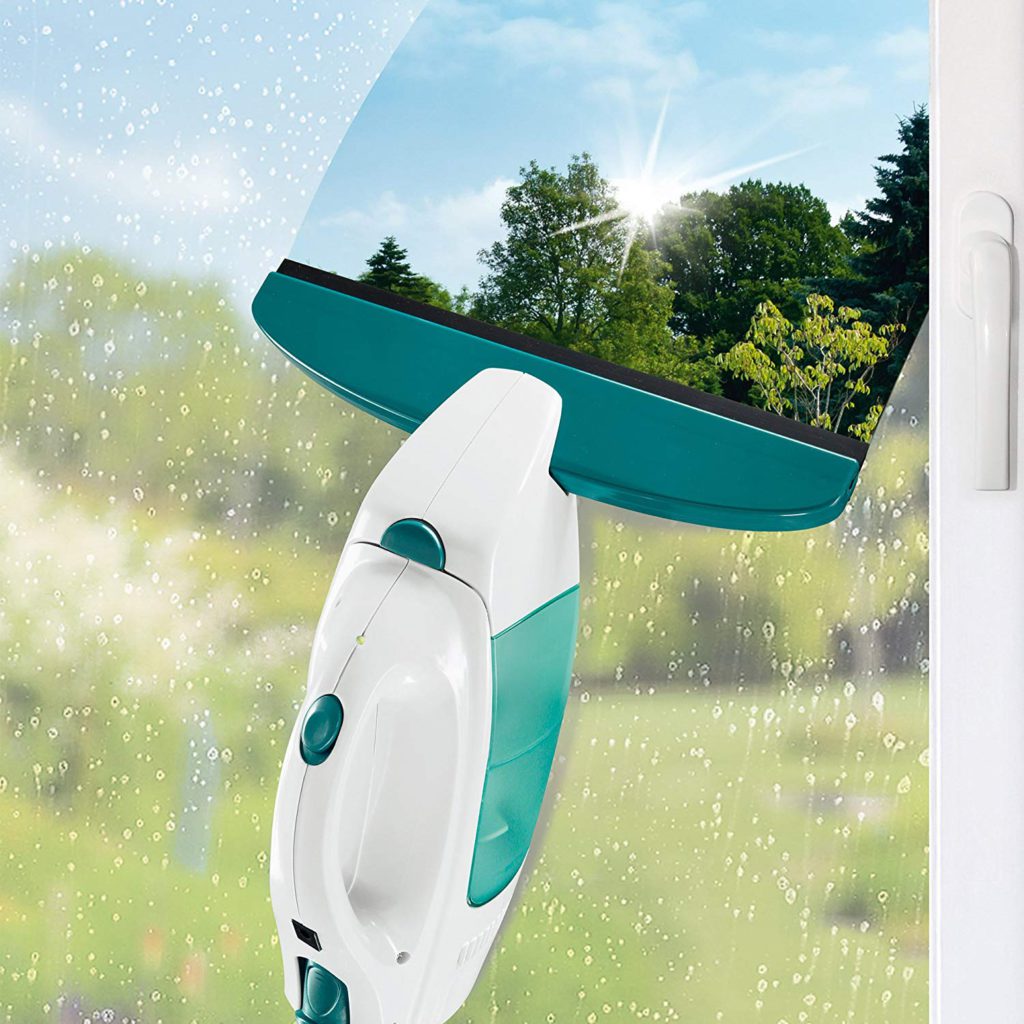 What are your exact needs? Although a window vac is used for cleaning windows, each person will have individual requirements. What might be important for one person might not be necessary for someone else. Make sure you are aware of your criteria before buying. You should consider things like the amount of glass and windows in your home, have you got sliding glass doors or windows? What is the weather like in your area? How regularly do you want to clean your windows? These are some of the things to take into account.
Is the window vac cord-free? Most window vacs are cordless but it's still possible to find corded models and both variants have their good points and bad. Cord-free cleaners allow the convenience to move through the house without a power cable imposing restrictions on how far you can go. The advantage of a corded model is that it provides unlimited power, therefore you never have to worry about stopping halfway through cleaning to recharge a flat battery.
Window Vacuum Weight- When it comes to window cleaning, a lightweight appliance is always better. You want to find the lightest model possible to ensure that there is no strain to the hand, wrists and arms whilst cleaning. Heavier machines are harder to use to clean big, tall windows. If you intend on cleaning large areas you want a window vac that weighs
1.1 kgs (2.4 Pounds) or less. Our recommended window cleaners meet these requirements.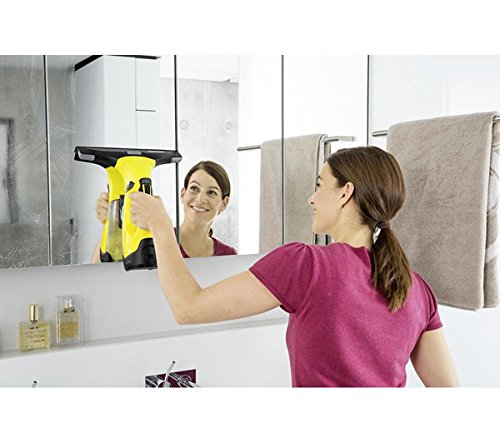 How effective is it at cleaning? A decent window vac should be able to provide clear-view windows with relative ease. The cleaner head, squeegee and other accessories should all be designed to achieve excellent results whilst keeping streaks at bay. At the very least, your new window cleaner should be able to provide the above.
We've gone through the basic criteria of a window vacuum and some of the questions you should be asking yourself before you buy one, however, you might have some additional requirements that you would like to know about to make the best choice-
Window Vacuum Performance
The best window vacuum should ideally perform the tasks below without causing you to break a sweat:
Cleans small spaces and edges: As mentioned briefly earlier, the window vac should allow you to move the cleaner head in whatever direction you desire and be able to access areas that are difficult to reach. To do this, the machine should be equipped with a dynamic blade that works at any angle. Ideally, you want a model that comes with different sized exchangeable heads and a flexible neck to help clean awkward edges, hinges, lattice shutters and corners.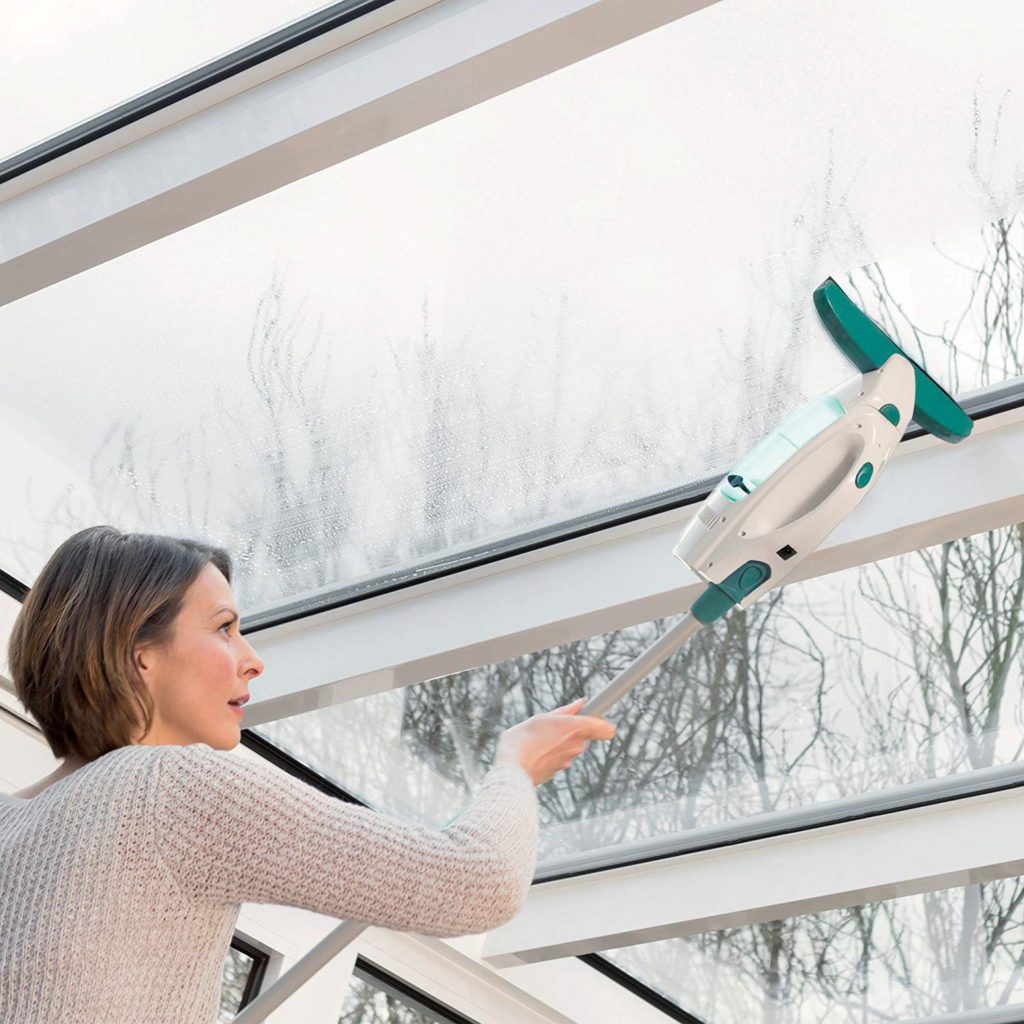 Is the Window Vac Compact? We've already touched on the importance of a lightweight machine, however, we also need to consider its size too. Compact units can be stored virtually anywhere that is convenient and within easy reach, such as under the kitchen sink or a close-by cupboard. The key to a great window vacuum is a portable and lightweight model that provides a comfortable user experience and helps to avoid back injury or strain.
Can it keep streaks away from glass? Streak-free cleaning is a prerequisite of any window vacuum, even the most basic model should be able to get rid of streaks easily. If your window vac is leaving streak marks after a cleaning session then it's not performing properly. Make sure that the blades are cleaned after each session and the machine is equipped with all the correct accessories to produce spotless results.
Adaptable: On top of providing great cleaning performance, your window vacuum should also be able to clean other areas of the house. Most models can clean any type of smooth surface including mirrors, glass tables, marble surfaces and so on. If you split some water on the floor or dropped some crumbs, your new window vac should be able to pick this up. You can also clean your shower screen and restore it to an immaculate condition. In addition to this, the window vac can remove condensation from surfaces.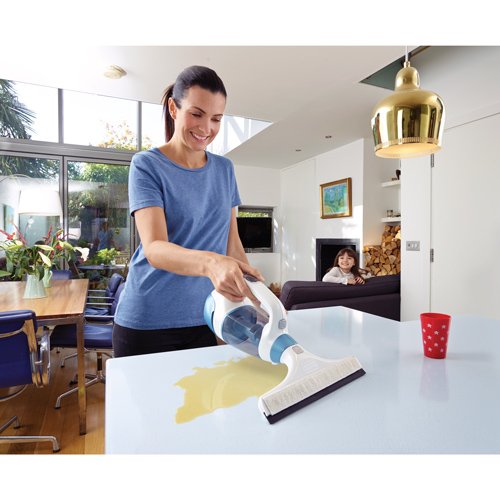 Recommended Reading: 6 of The Best Window Vacs For Your Home
What sets apart a Window Vacuum from the competition?
A window vacuum that enables you to clean glass in next to no time is great, however, there are some ergonomic features that improve the cleaning experience and convenience depending on which brand you choose. Take note of the features below, found on high-performance units, that add to the appeal of a window vac:
Two-Stage Cleaning
High-end window vacs utilize a 2-stage cleaning system. The 1st stage involves the machine applying window cleaning fluid and water to the glass with an applicator. The integrated microfibre cloth then removes grime that would usually leave streaks if you tried to vacuum it immediately. When the grime is removed, the window vac goes into the 2nd stage, slowly move the machine across the glass to remove leftover dirt. The same process also draws water away from the glass and produces a gleaming surface.
Can the Water Tank be Cleaned Easily?
Some brands will come with a removable water tank whereas other models come with integrated self-cleaning tanks that get rid of dirt by simply pressing a button. Dirty water collects in the tank as you work through your windows and when it is at full capacity you just click a button, detach the tank and drain it out. Some tanks are even dishwasher- friendly to help maintain your gadget and keep it working at its best.
Accessories
A good window vac should be accompanied with a variety of accessories to improve its versatility and use. As previously mentioned, wherever possible you should buy a model with different wiper blade sizes to ensure that it can clean both large and small spaces as well as tight corners. You always want the choice of a convenient option to simplify the job.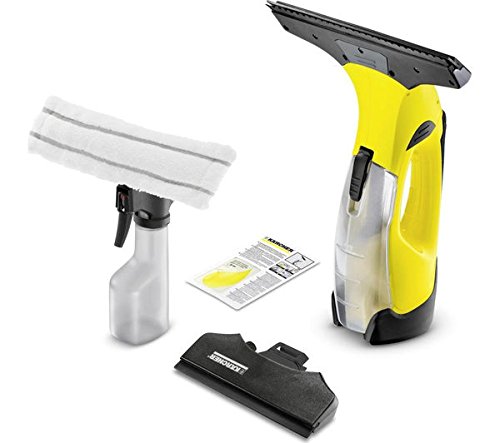 Some models are equipped with a wrist strap for safer use and better comfort. At first, I didn't think that a wrist strap would make a difference but I was wrong, it gave me better control and grip over the machine.
LED Lights Are a Clever Feature
Premium window vacuums are fitted with onboard LED lights that will show you the remaining battery power. This will help you gauge how often the machine needs charging and if it has enough power to complete longer tasks. You don't want to end up with a cordless device that cleans blindly and doesn't indicate how much battery life is left. LED lights ensure that you don't need to worry about the battery dying during cleaning. Double check the battery level before applying soap and water to the window and charge the unit if necessary.
Recommended Reading: 6 of The Best Window Vacs For Your Home
Technology To Clean Edges Easier
Some brands have equipped their units with clever technology to assist with manoeuvring the blade edges to offer you with better handling of the machine and guiding it in the desired direction with precision. The result is easier access to corners that are normally difficult to reach to give your window pane a well-rounded clean from top to bottom.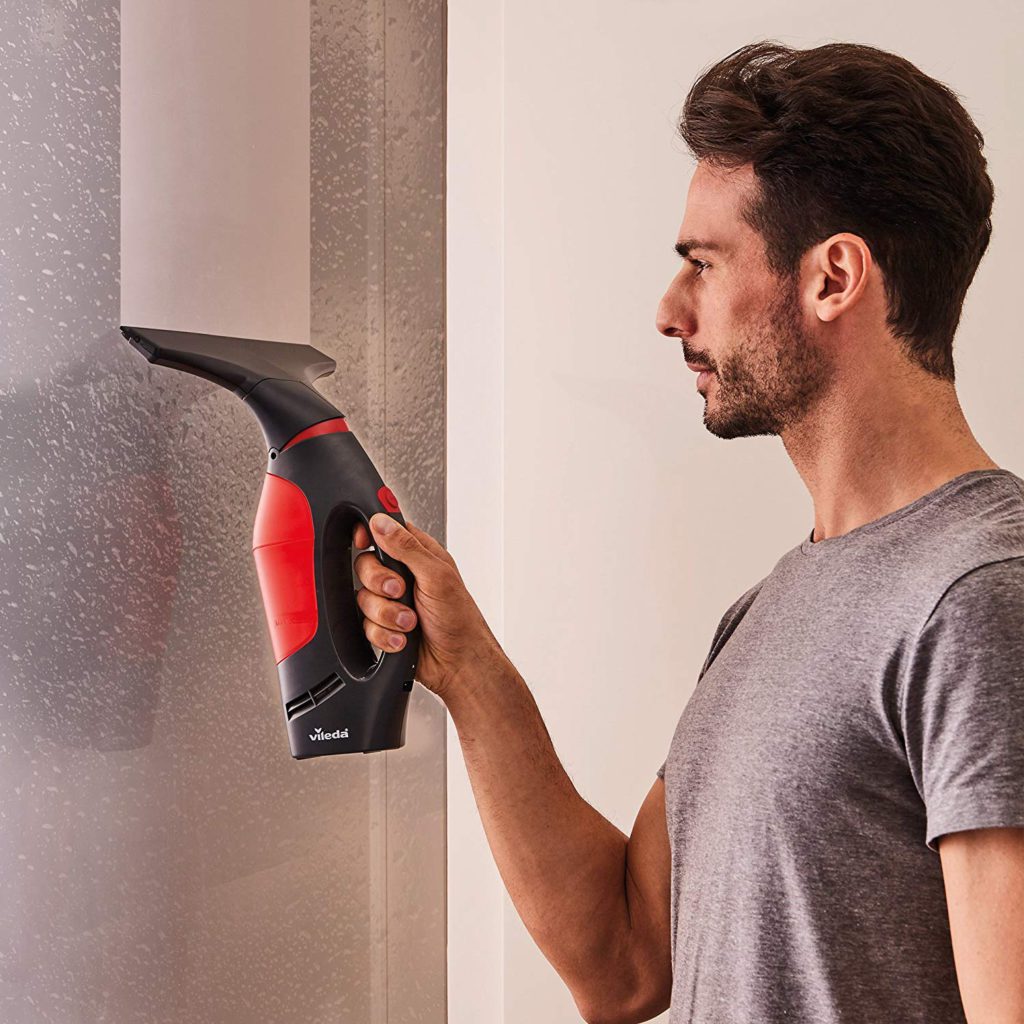 To Conclude
If you made it this far then I'm certain that you are serious about buying a window vacuum cleaner and are now equipped with the information to make an informed decision. You've reached the end of the best window vacuum cleaners buyers guide for 2021 and hopefully the details provided here will help you choose the best appliance for your home.
We've established the benefits of clean windows (mood lifting and gives your home curb appeal) and the advantages of using a window vacuum to help deliver pristine results each and every time. If window cleaning is going to be a frequent job then it's important to invest in the best possible unit as it will end up saving you a lot of time in the long run.
Check out our recommended window vacs using the links provided throughout this guide to find a suitable model. Our selection of gadgets provide high performance at budget-friendly prices.
Whether you're after a basic window vacuum or one with additional features you will find everything that you need right here. Are you considering buying a window vacuum or do you already own one? If so, please leave a comment in the section below. I'd love to hear from you.
Recommended Reading: 6 of The Best Window Vacuums For Your Home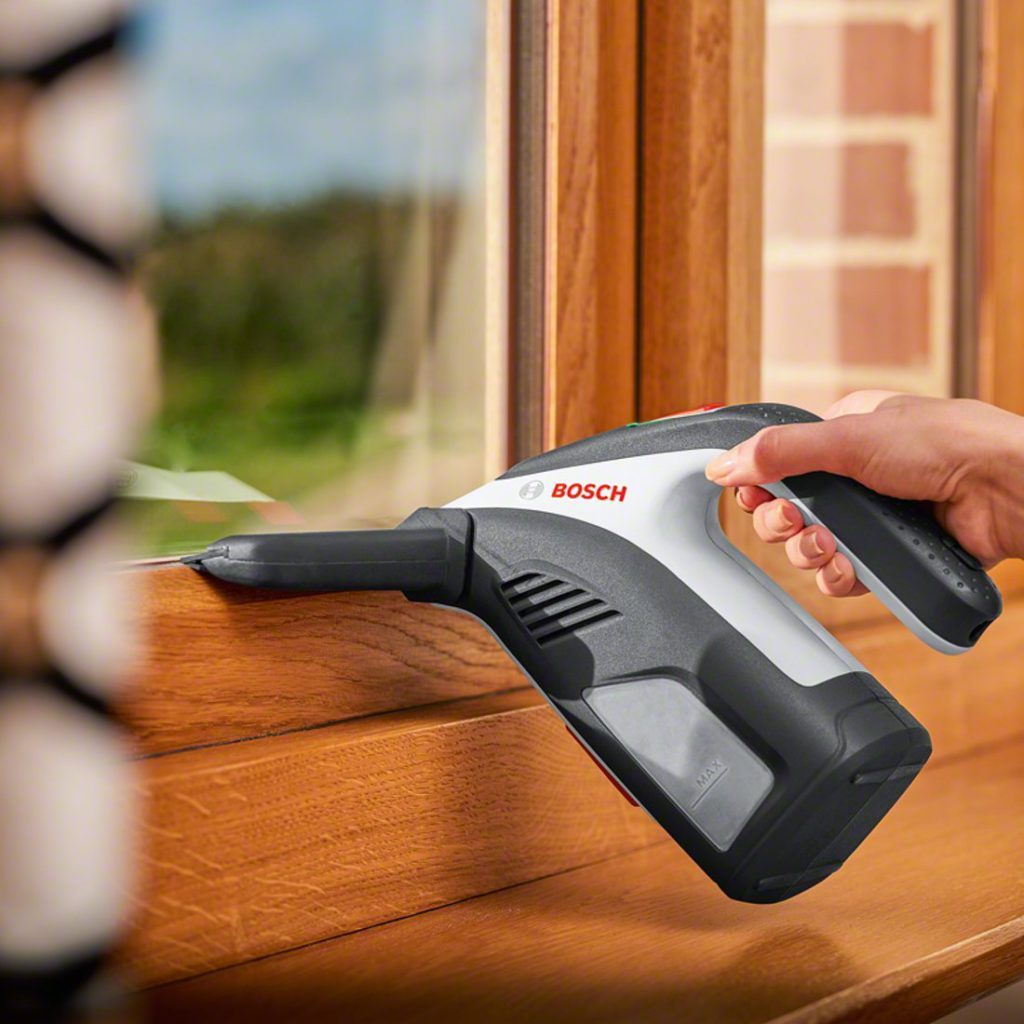 Our List of the Best Domestic Appliances