Need to steam clean in a hurry? Read the best handheld steam cleaners guide in 2021 to find the best and most convenient type of steamer for your house cleaning needs. Modern steaming devices are lightweight, portable and heat up water quickly so that you are not waiting around to get the job done.
Why Should You Invest in a Handheld Steam Cleaner?
First of all, I'd like to highlight the benefits of buying a handheld steam cleaner over other types of steaming devices such as a canister model or a steam mop.
Perfect for spot cleaning: Handheld steamers come into their own when needed for small tasks. They are ideal for cleaning areas such as kitchen countertops, tiles, grout and windows. Whilst cleaning, the hot steam disinfects surfaces and blasts dirt out of small crevices.
Great range of accessories: Most handheld steam cleaners are sent to you with an impressive set of accessories to increase the number of tasks you can use them for. This makes them highly adaptable and able to clean many different types of surfaces quicker. Look out models that include brushes, scrapers, cloth pads, window squeegees.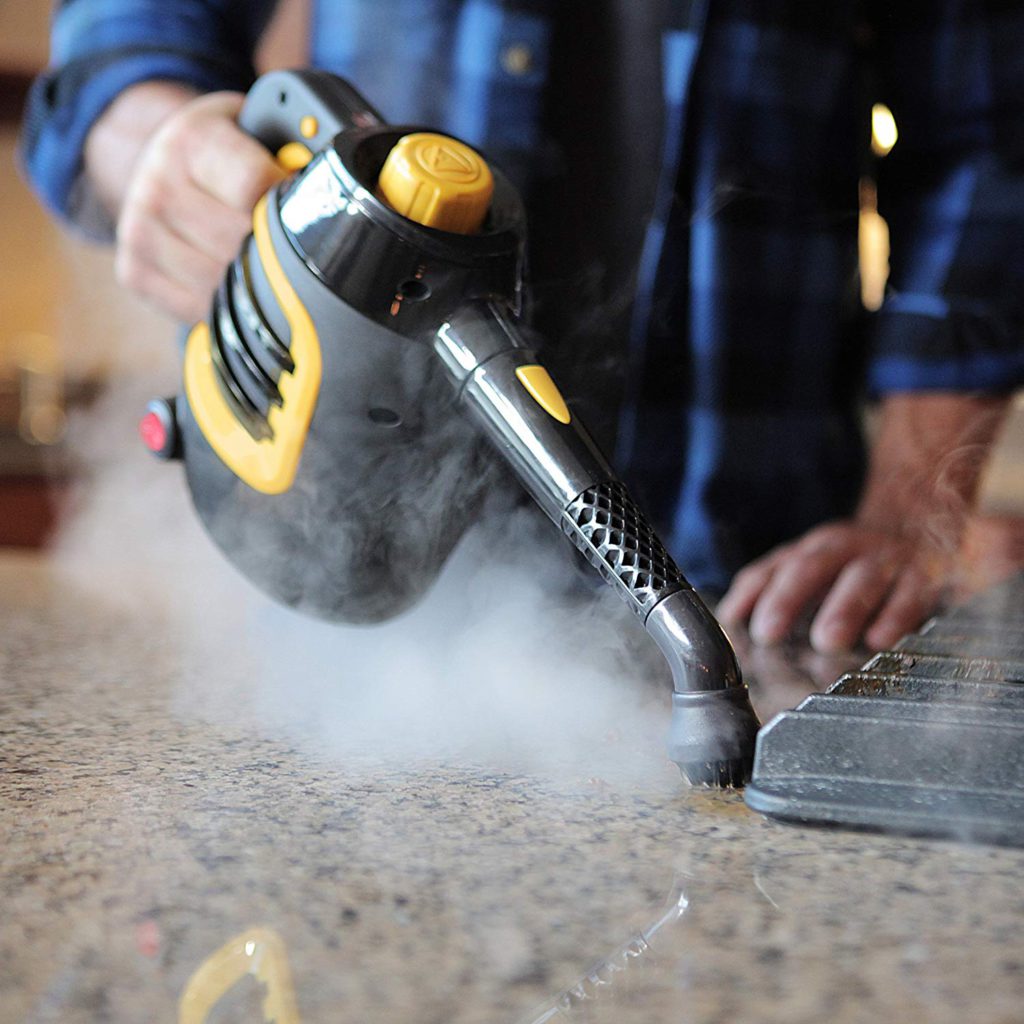 Budget-friendly: You'll be pleased to know that handheld steamers are amongst the most affordable of all types of steam cleaners. They are cheaper than larger-sized alternatives.
Easier storage: Handheld steam cleaners are the smallest steamers you can find. The benefit of a portable machine is that it doesn't take up a lot of space thus, much easier to store. If storage is limited in your home then a handheld unit is the most practical choice.
User-Friendly: Handheld units are lighter than other types thus making then less of a burden to carry around. You can use them for long periods without causing strain to your hands or wrists. They are also practical for cleaning confined spaces.
Recommended Reading: Best Handheld Steam Cleaners
They are some downsides to handheld steam cleans though. I'll summarize them below to help you decide what's best for you.
The compactness of a handheld unit is a benefit as well as a drawback. The reason for this is that the small steam nozzle wouldn't be suitable to clean bigger floors spaces. A handheld is beneficial for spot cleans but it wouldn't be practical for cleaning on a large scale.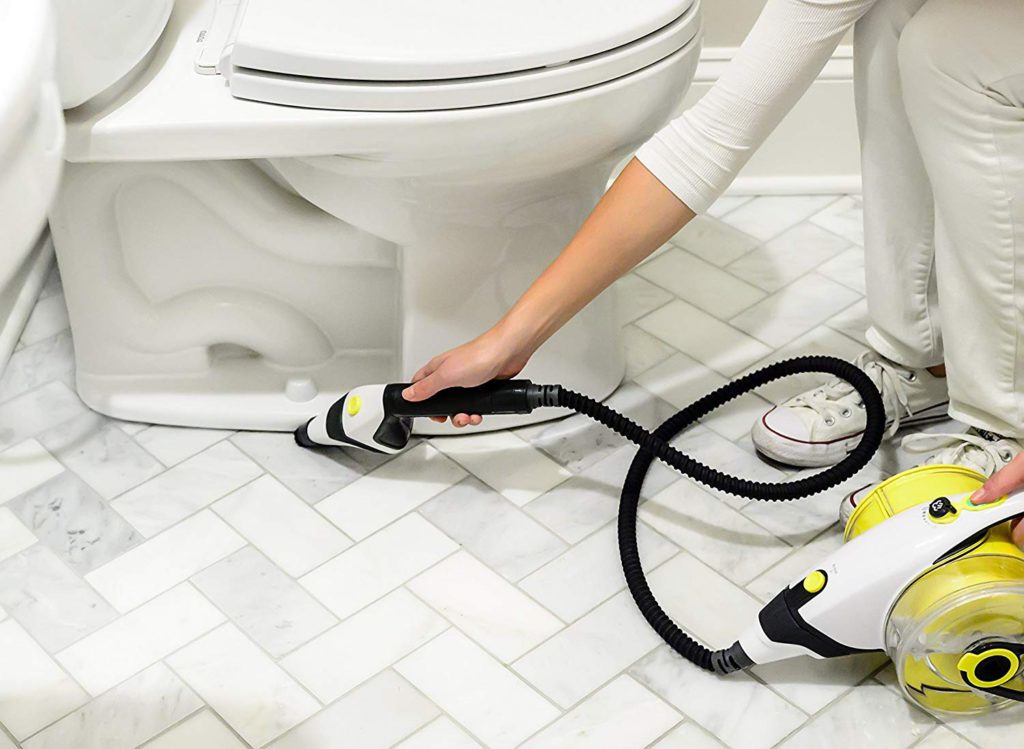 They eject steam in small concentrated bursts and their water tank capacities are smaller than alternative steam cleaners. As a result of this, they can't deliver steam for long periods and require frequent refilling. The advantage of the smaller capacity is that a handheld is lightweight
Another slight disadvantage is that the choice of handheld steam cleaners is limited compared to other models. There's less choice but we are starting to see more offerings from manufacturers such as VonHaus, Bissell, Hoover, McCulloch.
You should bear in mind that a handheld steam cleaner is a compact device and shouldn't to be expected to clean at the same rate as a larger sized steamer. Whilst the top-performing unit expels strong steam bursts, you'd be better off with a full-sized steam cleaner for difficult cleaning tasks. Although nothing can rival the speed and ease of using a handheld for smaller tasks.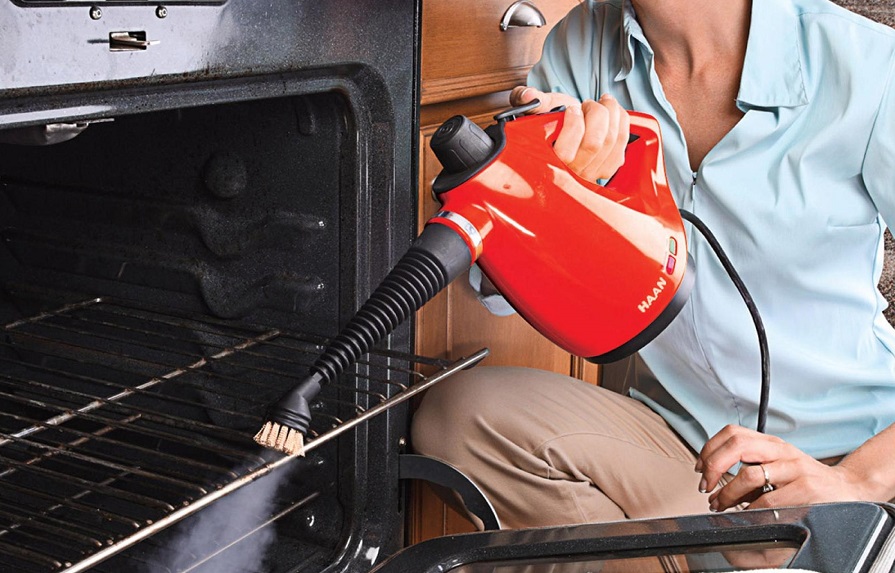 Choosing a Compact Handheld Steam Cleaner
What type of features should you look out for when buying a handheld steam cleaner? While most of the choices out there are good value for money, not all of them perform at the same level and their range of accessories differs between models. Personally, I think the more accessories the better!
Below is a quick summary of the features to consider when deciding which handheld steamer to get-
Water Heating Time: The majority of handheld units heat water quite fast, but it's still a good idea to look at the heating times of any potential model. Nobody wants to wait around for water to heat up which, in the long run, could put you off from using the machine.
Steam Power: A steam cleaner with a higher level of power enables it to achieve temperatures that can clean stubborn dirt such as stains and grease. If you intend on using the unit on grout, oven grills, burnt food on barbeques, be sure to pick up a model with a concentrated and strong steam output.
Water Tank: There's no getting around the fact that handheld steam cleaners are equipped with smaller water tanks compared to the alternatives. A larger tank provides longer cleaning times but takes longer to heat up water.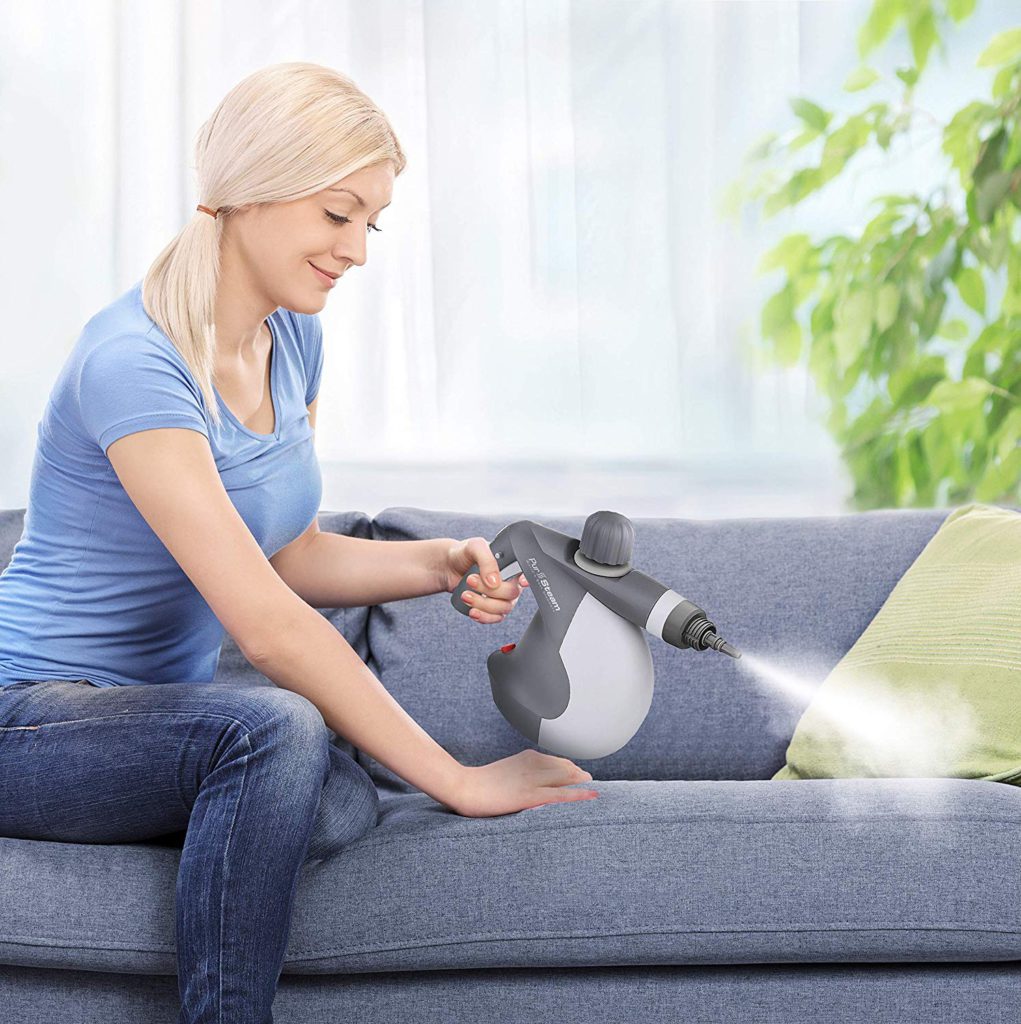 Which Brand Should You Buy?: Wherever possible go for a recognised brand or if it's a less known brand choose one with lots of good customer reviews. Many of the brands that we shortlisted are not as popular as Bissell or Hoover but we've found that they manufacture machines with equivalent performance and provide great customer services. Use the link below to access our list of recommended handheld steams cleaners.
Accessories: We've touched on this subject earlier but I'll reiterate the importance of a good selection of accessories as this transforms your handheld steamer into a versatile multi-purpose cleaning gadget. Be on the lookout for squeegees to clean glass and mirrors, brush nozzles for challenging grease and grime, cloth pads, an extension wand and flexible hose for better reach.
Budget: The good news is that a handheld steam cleaner won't cost the earth. They are more affordable than other types of steamers and can be bought within the $50 (or less) price range. Premium models with cost between $50 to $100. Decide on your budget then visit the link below to find the best model for your needs.
Taking into account all of the above, the most valid factor when buying a handheld steam cleaner is that it lives up your requirements. I know I've said this before but it's worth mentioning again as this is an appliance that either makes all the difference or be left on the shelf to gather dust (if it's not right for you).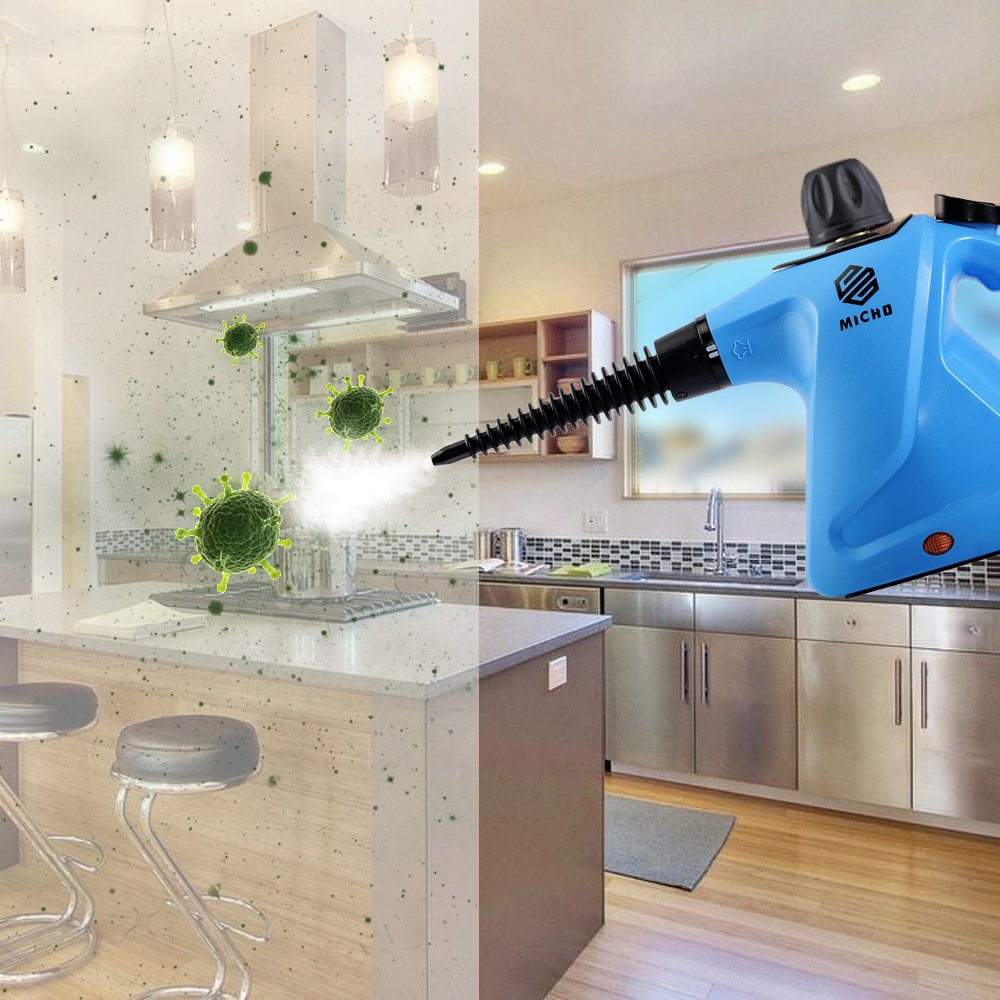 If you require one that can cope with sticky grease and limescale, it's better to stretch your budget a bit more for a unit with a stronger steam output. If you just need one for occasional small jobs then a budget choice might be adequate.
Recommended Reading: Best Handheld Steam Cleaners
The Benefits of Steam Cleaning
Now that we're clearer on the features of a handheld steam cleaner lets look at some of advantages of using one instead of detergents or a regular brush and bucket.
Kinder to the environment: Steam cleaners only need one ingredient to get started, water. By doing this you are eliminating the use of chemicals and disposal of the plastics that they are contained and packaged in.
Safe around children: Steam cleaners don't need detergents that could be hazardous to kids. There are no side effects or skin irritations to contend with. Steam is also safe to use around pets.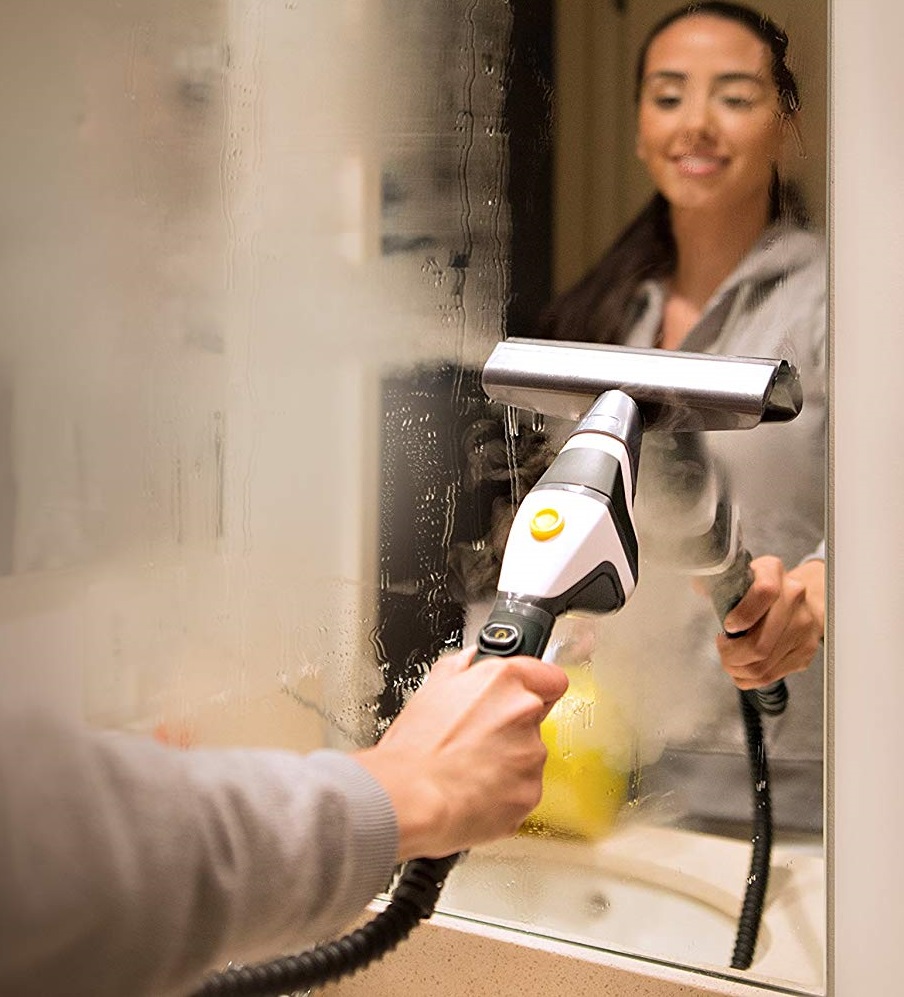 Multi-purpose-cleaning: These compact machines are highly versatile and there are very few other appliances that can be adapted in as many ways as a steam cleaner. The majority are shipped with plenty of attachments to help clean bathrooms, kitchens, upholstered furniture, drapes, carpets, rug, stain and mould removal, and greasy ovens.
Low-cost investment: A steam cleaner might cost more than your regular detergent but it will soon pay for itself after several uses. Once purchased, there are no other costs involved except electric (very minor usage). It will work out to be cheaper in the long run.
Allergies: A steam cleaner is a must-have for allergy sufferers. The steam that gets expelled into the air will bind dust together and kill allergens floating around.
Recommended Reading: Best Handheld Steam Cleaners
Using Your New Handheld Steam Cleaner
Handheld steam cleaners are becoming a common sight in many households as more and more people are using them. They are fast becoming the preferred choice of cleaning instead of using detergents and bleach. Once you've used it a few times you'll wonder why you didn't buy one sooner. In this section, I'll go through how to use a handheld steam cleaner.
(1). Start with the Nozzles
Before switching on your beloved steam cleaner you must ensure that steam nozzle or jet nozzle is connected to the machine. Usually, you'll either screw or clip on the nozzle. Check carefully that it is secure fastened to avoid burning yourself.
(2). Pouring Water Into The Tank
Next, you need to fill up the tank with water. To do this, place the appliance onto a flat surface and ensure that it's disconnected from the power supply. Depending on the design of the machine, you'll either use a measuring cup or pour water directly into the unit. In either case, be sure not to exceed the maximum capacity measuring line. Distilled water elongates the lifespan of your handheld steam cleaner.
Pour the water into the tank slowly to avoid overfilling it. Don't look straight down the water inlet, it's better to look at it sideways. Hold the unit with one hand and measuring cup with the other hand. Ensure that kids and pets are not close by to avoid them knocking over the machine. Once done, place the cap back onto the inlet securely.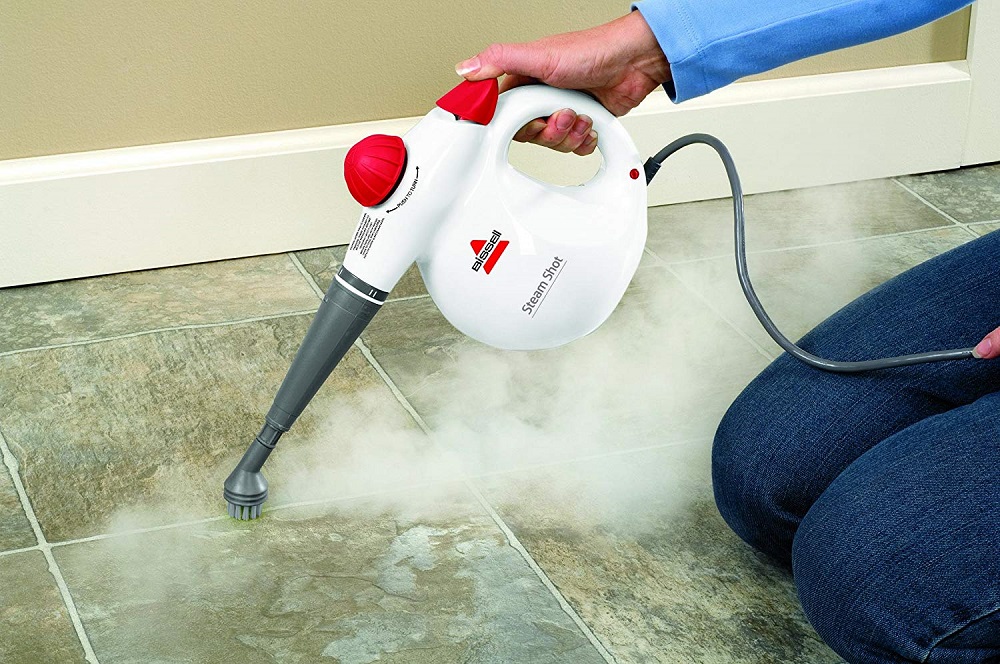 (3). Operating Your Handheld Steam Cleaner
Plug the unit into the nearest plug socket making sure that there's enough cord length to reach all areas of the room. Depending on the model you should see an indicator light to prompt when the steam is ready. To start cleaning press the steam button which is usually found by the handle. Ensure that the nozzle is directed away from you or anyone else.
When cleaning is complete, unplug the unit to stop the boiler staying on constantly. Always check that the boiler has an adequate level of water before and during use. If there is a lack of water, you risk damaging the heating element. It takes at least 30 minutes for the boiler to cool down.
(4). Maintaining Your Steam Cleaner
When the job is done, remove the nozzle from the handheld steam cleaner and clean any debris that has collected around it. Wash the nozzle in the sink, discard any unused water from the machine's reservoir and rinse it out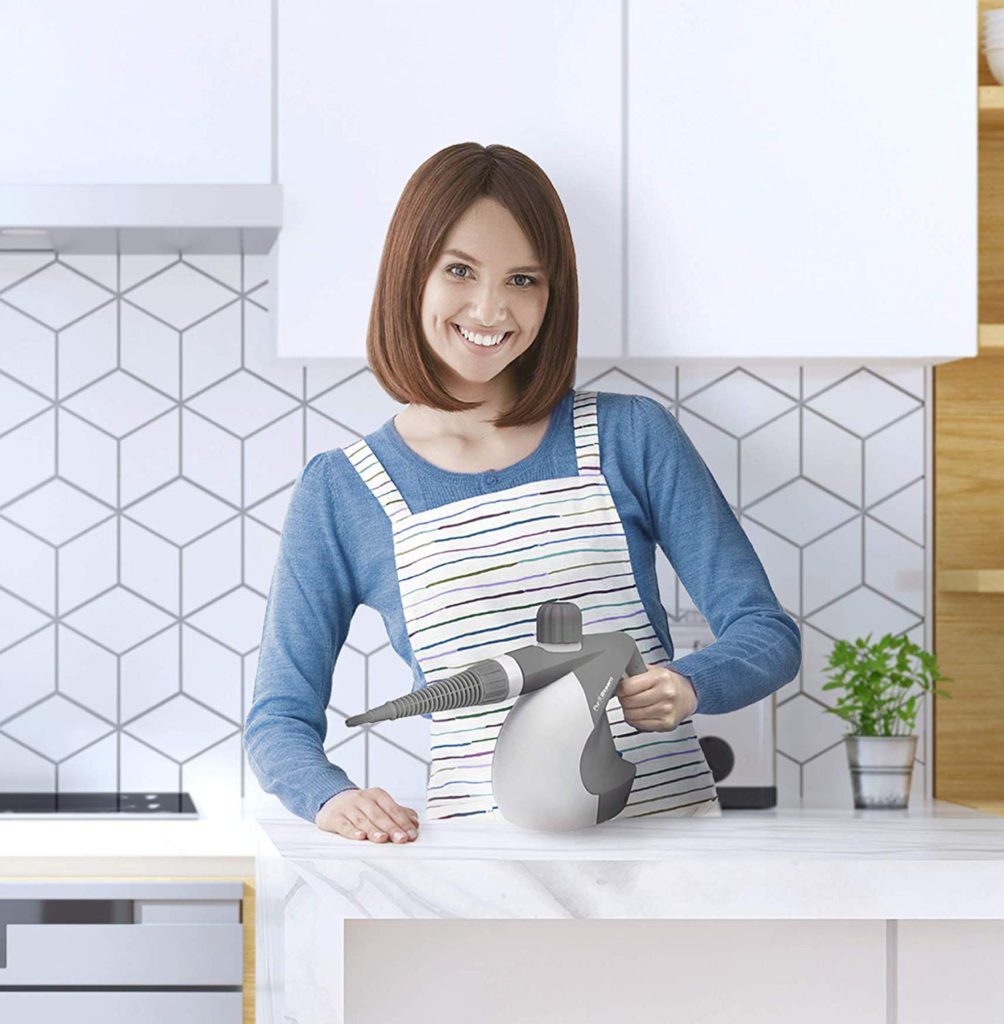 During use, you also need to follow safe practices to avoid injury and burns. firstly make sure that you are wearing shoes with a good grip to avoid slipping whilst handling a hot appliance. Ensure that you don't topple over the unit. Do not place your hand or any part of your body directly into the steam and always leave the unit to cool down for at least 5 minutes before removing the safety cap.
Recommended Reading: Best Handheld Steam Cleaners
Summary
That concludes our best handheld steam cleaners guide for 2021. If you are considering buying one of these great devices you are in the best place. Use any of the links in this article to check our leading recommendations.
Handheld cleaners are amazing tools to ease the stress of cleaning stubborn grime and mould. You can eliminate limescale, clean windows and mirrors without leaving streaks behind. The best units will make light work of tough jobs and get rid of airborne allergens air whilst they are at it.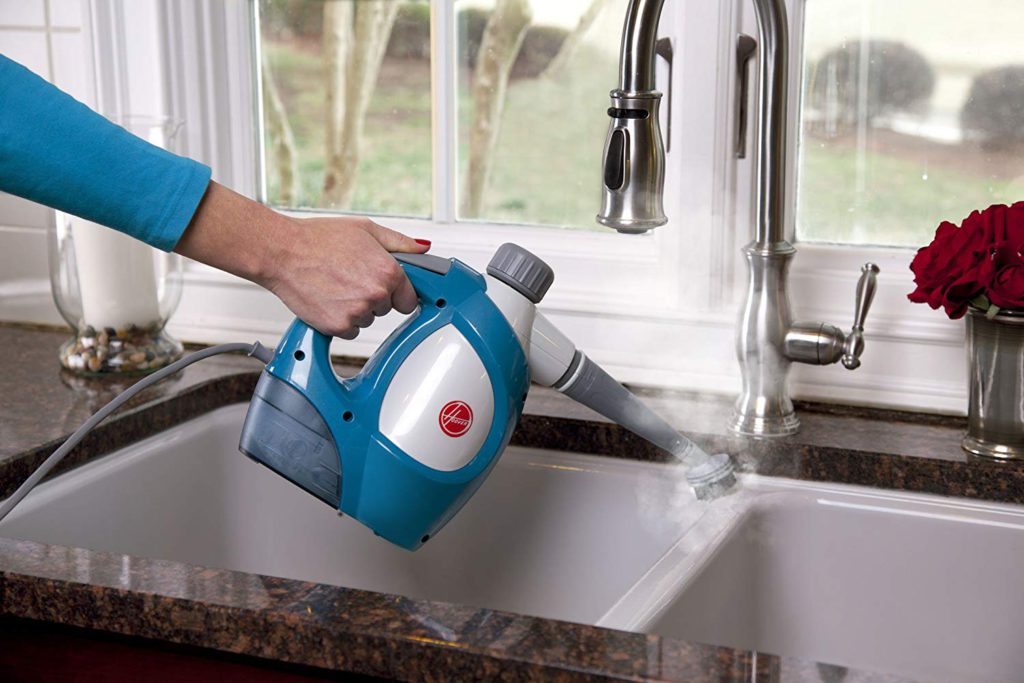 Remember that a handheld cleaner is not as powerful as a canister or upright model. Full-sized machines are equipped with bigger water tanks and can clean bigger areas, however, handheld units still play an important role in domestic cleaning, with the most important factor being their convenience. You can get a lot of great usage out of them as long as your expectations are realistic.
Are you considering buying a portable handheld steam cleaner or do you already own one? Do you like the idea of quick steaming ? Please leave your comments in the section below. I'd love to hear from you.
Recommended Reading: Best Handheld Steam Cleaners
Our List of the Best Domestic Appliances