Best Robot Mop for Kitchens, Bathrooms & Hard Floors in 2019
Scrubbing floors is a pain. If there's one thing that I hate more than doing the dishes it is mopping. I'm sure you can imagine how excited I was when I discovered that I could get my hands on a robotic mop cleaner.
A robot mop makes floor cleaning easier and convenient. The robot will take most of this task off your hands but it won't completely replace your handheld mop when it comes to dealing with stubborn, sticky messes that might still need a bit of elbow grease. But for the majority of the work, you can rely on a robot mop to tick off most of the floor mopping and save you heaps of time.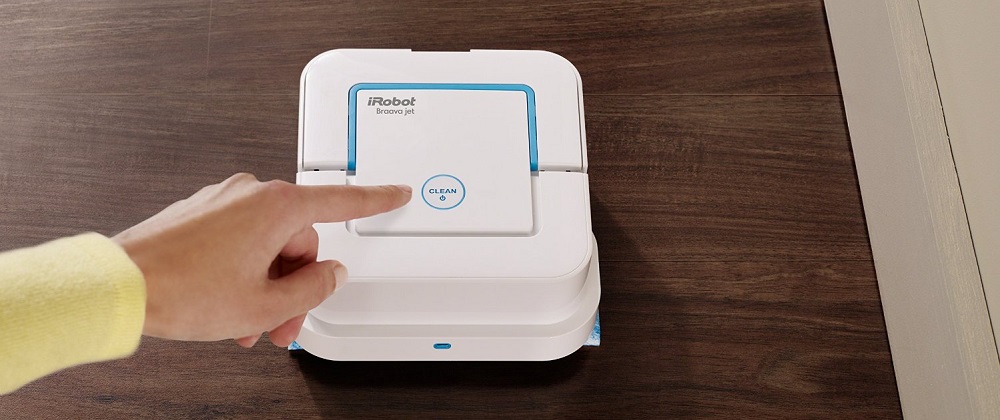 There is a huge choice of robot mops with different functionalities and abilities, you can get one that focuses solely on mopping or a combination unit that mops and vacuums. How do you choose the best robot mop for your house cleaning requirements? I've summarised this helpful guide and ranked the machines to give you a clearer picture of the ideal robot to suit your needs.
Our guide will take you through the important features of a robot mop and will also address the questions and queries that might come up when buying one. Once you've read through this guide you can confidently choose the perfect robot from our shortlist of top-ranking autonomous cleaners.
Buying a Multi-function robot mop
Finding the best robot mop from the countless choices out there can seem like a difficult task. Some machines are mop-only, but multi-functional machines can mop and vacuum and cost slightly more money. Let's walk through the different types of multi-functional mopping vacuums that you can get.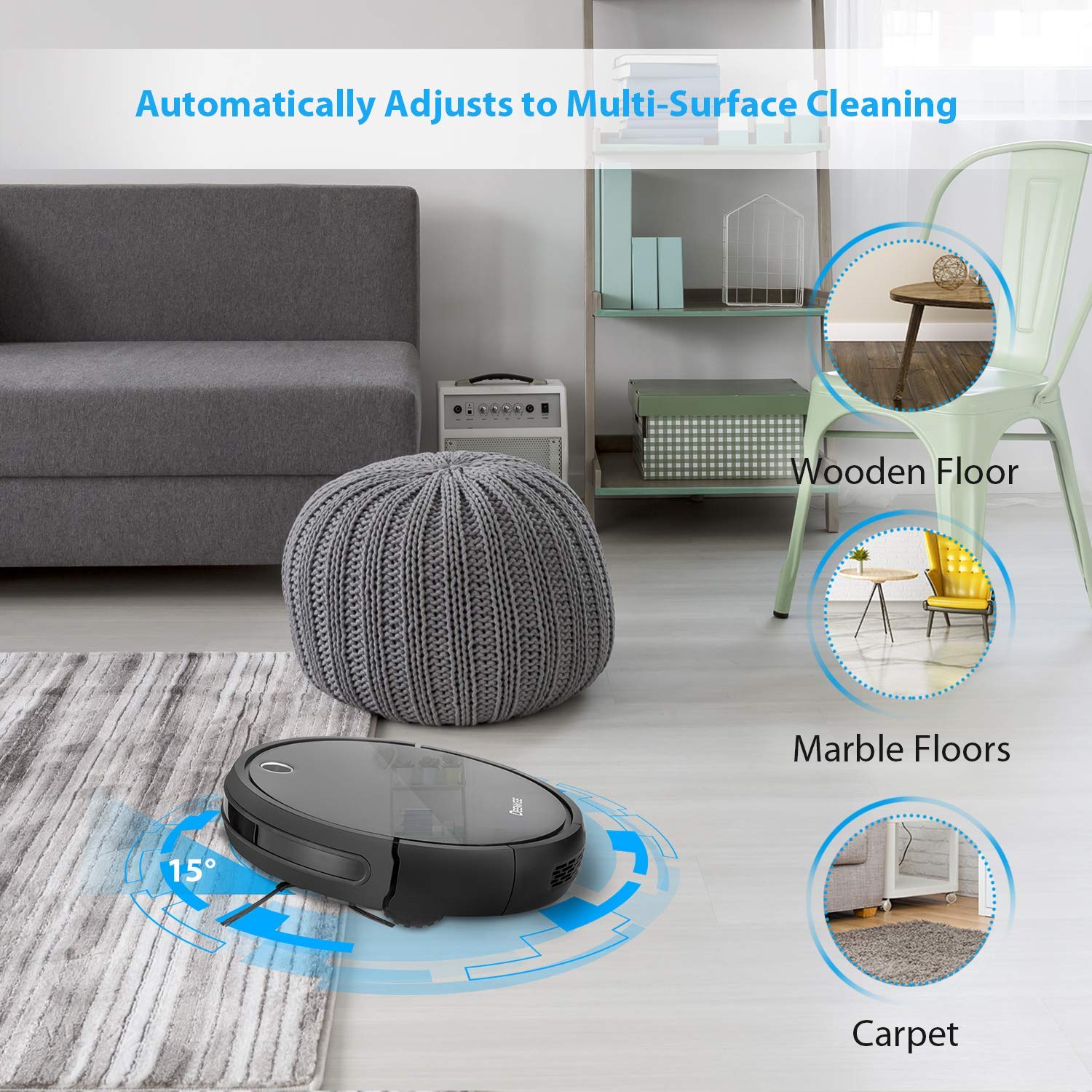 Multi-function robot mop (without water tank)
Some robot mops are fitted with water tanks and some come without one. Machines without a water tank are specifically for damp or dry mopping.
If you want to damp mop with a tankless robot you'll need to manually damp the pad various times during the cleaning session for the mop to wipe efficiently. Robots without water tanks are not as effective as machines with tanks. It might be worth paying a bit extra for a robot with a water tank.
Multi-function robot mop (with water tank)
A robot vacuum with a mopping feature is equipped with a dirt bin to collect mess from vacuuming and a separate water tank for mopping. The majority of multifunctional robots can only carry either the dirt bin or water tank, they can't vacuum and mop at the same time. When mopping is required you will need to remove the dirt bin, slot in the water tank and attach a mopping pad at the base of the unit, all of which can be done easily.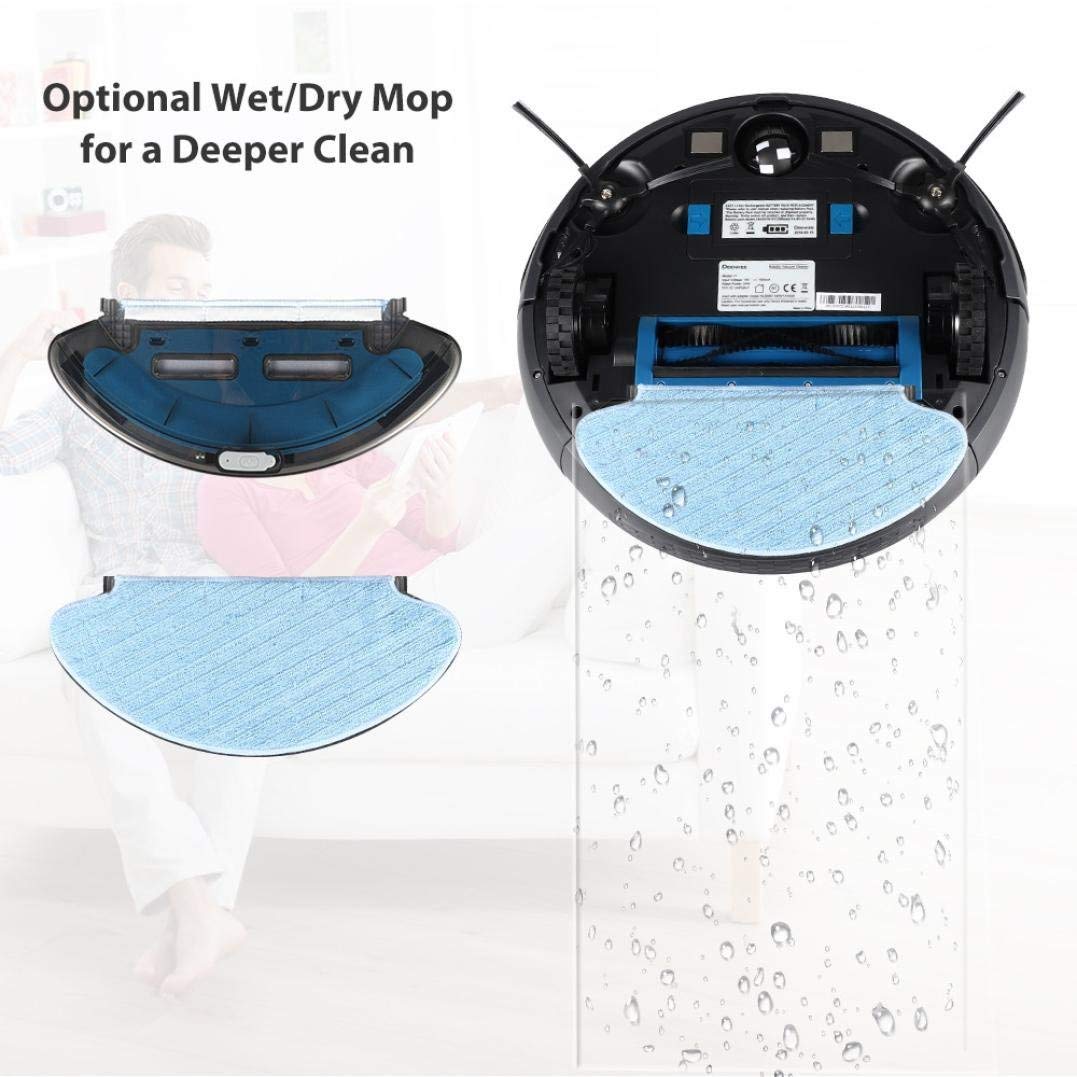 Some robots will gradually deliver small amounts of water to the pad to keep it soaked throughout the cleaning session.
Other robots will squirt water directly onto the floor in front of the machine so that it mops as it passes through.
If you want the convenience of automated vacuuming and mopping combined in one machine then you should buy a multi-functional robot mop equipped with a water tank.
Things you should consider prior to buying a robot mop
Robot cleaners are not entirely independent machines although some are cleverer than their counterparts. The majority will not completely take over from a thorough manual mop, but they are a great way of keeping the house clean.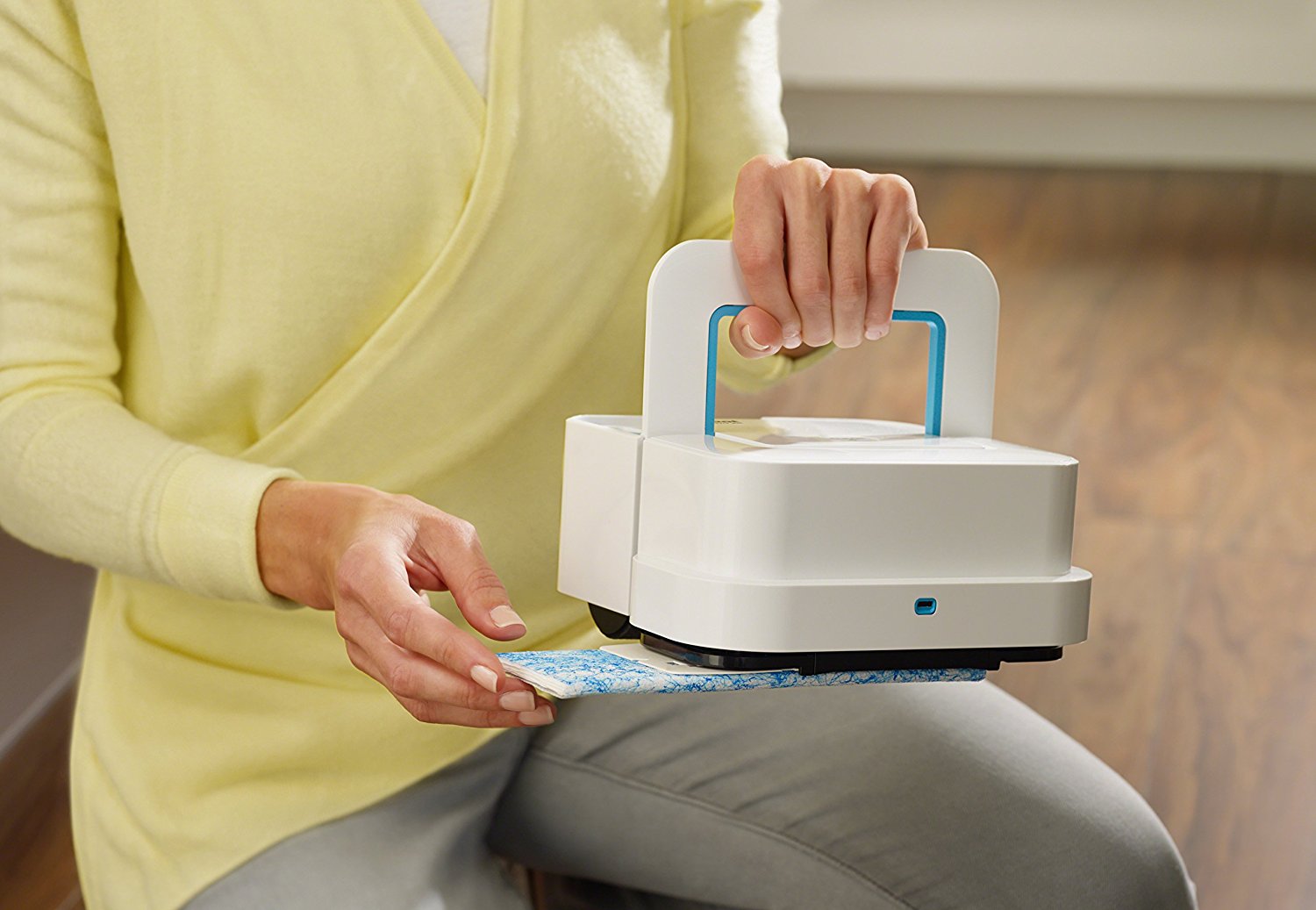 Here are a few other points to consider before you purchase a robot mop:
Most robot vacuums and mops can work on their own, but can sometimes require a bit of help. Cheap robots are usually equipped with generic sensors that will help the robot avoid dropping downstairs but aren't clever enough to avoid things like electric cables or stray clothing. Opt for a machine with smart sensors that can steer clear of obstacles and get out of tight areas without your help.
You will need to empty and replenish the water tank. Robot mops with water tanks need to be refilled several times during cleaning depending on the size of the area that needs mopping.
You have to manually swap out the dirt bin for the water tank when you need the multi-function robot to change from vacuuming to mopping and vice versa. Robots generally can't automatically switch between mopping and vacuuming by themselves.
Now that you know what's involved when buying a robot mop let's look at our favourite ones out of the bunch.
---
#1. iRobot Braava 380t Robot Mop
iRobot was one of the first manufacturers of domestic robot cleaners and know a thing or two about how to build some of the best autonomous robots mops. The Braava 380t robot is a mop-only unit that is equipped with a sweeper cloth and a mopping cloth that is attached separately depending on what you want the robot to do.
The sweeping feature is for dusting your floors but a lot of people confuse this function with vacuuming, the machine does not have a dirt container and is not a robot vacuum. The Braava does an excellent job at the tasks it's intended to do. If you're after a robot that excels at sweeping and mopping then read on.
The mopping pad is cleverly designed with a reservoir that runs along both the sides of the pad. There is a bit of fabric, in the middle of the pad, that catches water from the reservoir and delivers it to the mopping cloth to keep it wet throughout the cleaning session. This is the smartest mopping system that I've come across which is why the Braava 380t deserves the top spot for the best robot mop.
Braava 380t Robot Mop Navigation
The robot's navigation system maps out the room's layout and works out an optimum route with the help of the provided floor cube. Make sure you place the cube in the room that needs mopping and put it somewhere with an uninterrupted view of the ceiling. The Braava 380t will connect to the cube's navigation system where it will plot the room's layout and get route guidance.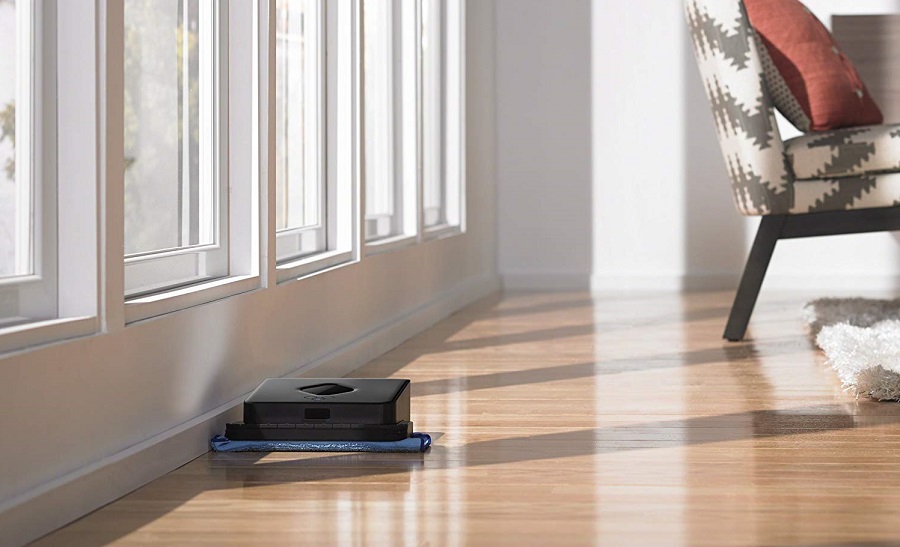 The Braava robot mop is easy to use and works well without needing much management (trust me, a lot can go wrong if you choose the wrong robot mop). The machine operates very quietly and you can easily forget that it's in the same room. The robot can get underneath furniture, bed frames and my freestanding bathtub.
The robot takes it's time to mop, it's a slow machine but this shouldn't really be a problem because it doesn't need you to wait around for it. The biggest advantage here is that you are saving time and effort.
Braava 380t Robot Mop Features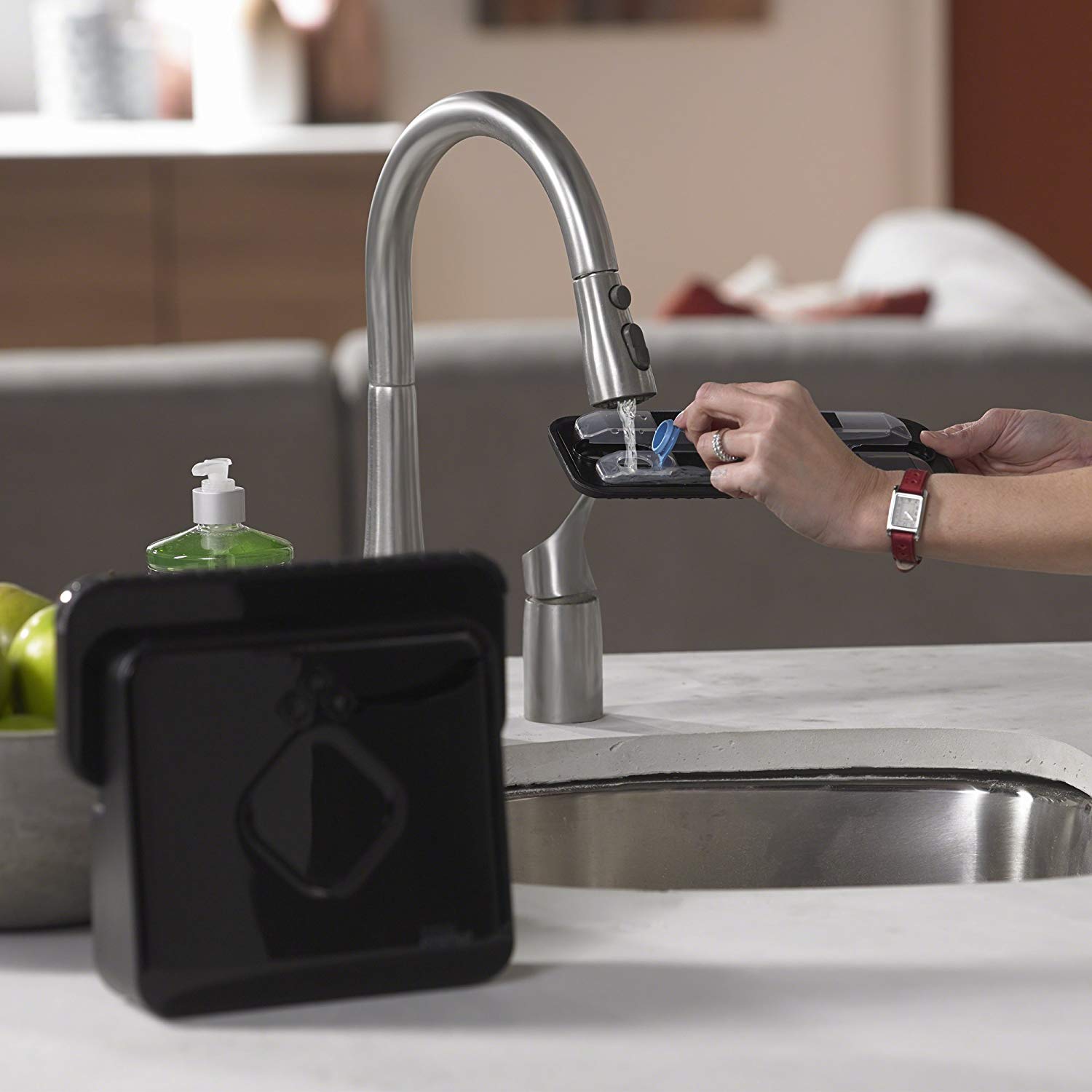 Below is a quick summary of the features found on the iRobot Braava 380t:
The Braava robot can sweep up to 1,000 square feet or mop 350 square feet in one cleaning session.
Clever route guidance is made possible using the navigation cube that instructs the robot where to go and also makes it aware of areas it's already cleaned.
The battery life is impressive. Braava 380t sweeps for up to 3.5 hours or mops for up to 2.5 hours on one charge.
You can get additional navigation cubes to increase the robot's range and enable it to clean several rooms at a time.
Easy to use controls. Simply attach the relevant cloth and choose the MOP or SWEEP feature and off the robot goes.
The reusable Pro-Clean cloth wipes up dirt and muck with water and a cleaning solution.
The robot can use various cloths and pads including non-branded clothes that cost a bit less. You can use it with compatible disposable cloths e.g. Swiffer pads or reusable microfiber cloths.
Take a closer look at the iRobot Braava 380t Robot Mop
Product Rating 8.7/10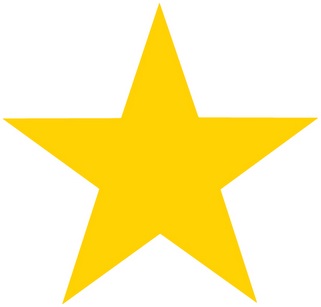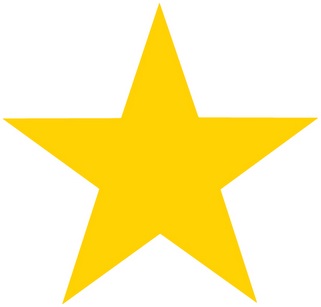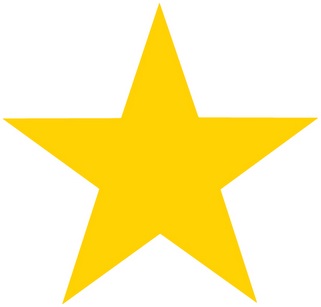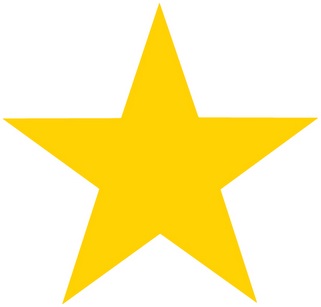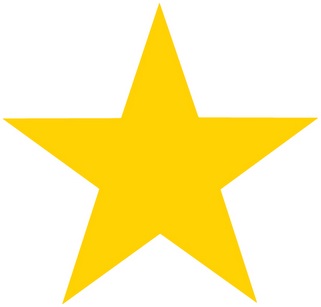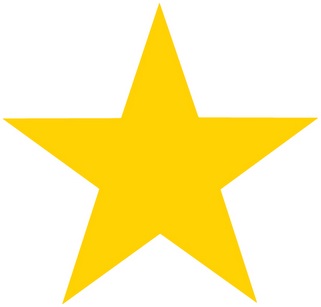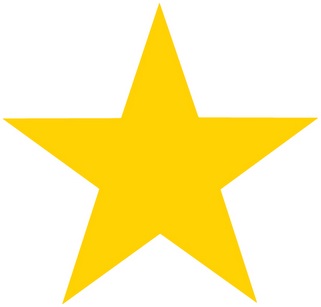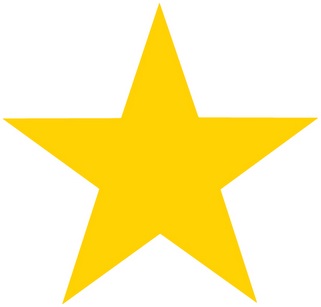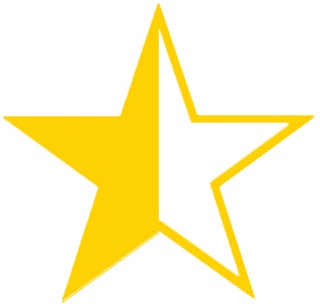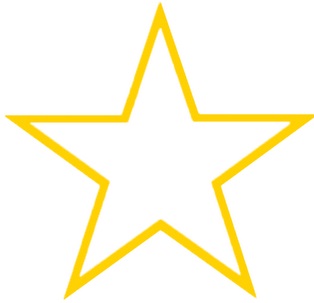 ---
#2. iRobot Braava jet 240 Robot Mop
Next up is another Braava machine (yes, they are that good). The Braava jet 240 combines an autonomous swiffer with a wet jet in one machine. The vibrating cleaning head helps to remove stubborn dirt such as dried up coffee stains and food. This robot mop outshines at sweeping up pet hairs.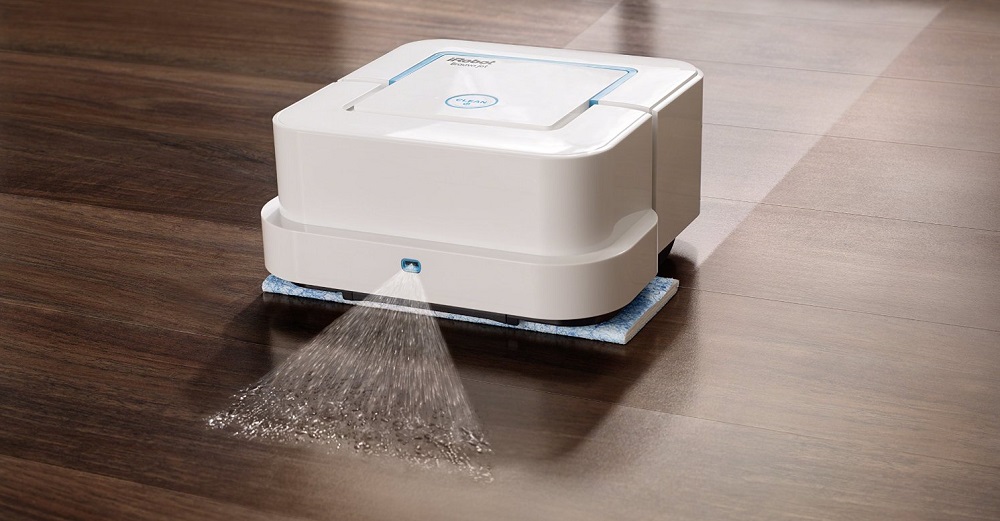 My dog sheds a lot of hair and I'm always on the hunt for a domestic cleaner that can get rid of hairs easily. If you've already got a robot vacuum the Braava jet 240 is the perfect companion to work alongside your robot and tag team dirt cleaning.
The jet spray is particularly effective at tackling difficult dirt such us muddy paws. If you're too busy to mop your floors this little robot is perfect for the task. The jet 240 is a low-cost robot that can be purchased for less than $170. If this is your first ever robot cleaner then you're in for a treat. I'm confident that you'll be thoroughly impressed by the results.
Braava jet 240 Robot Mop Performance
iRobot manufactures reliable domestic robot cleaners. I've used various models including the Roomba series and have never experienced any major issues with their robots as long as they are maintained at the recommended intervals then you should enjoy years of service.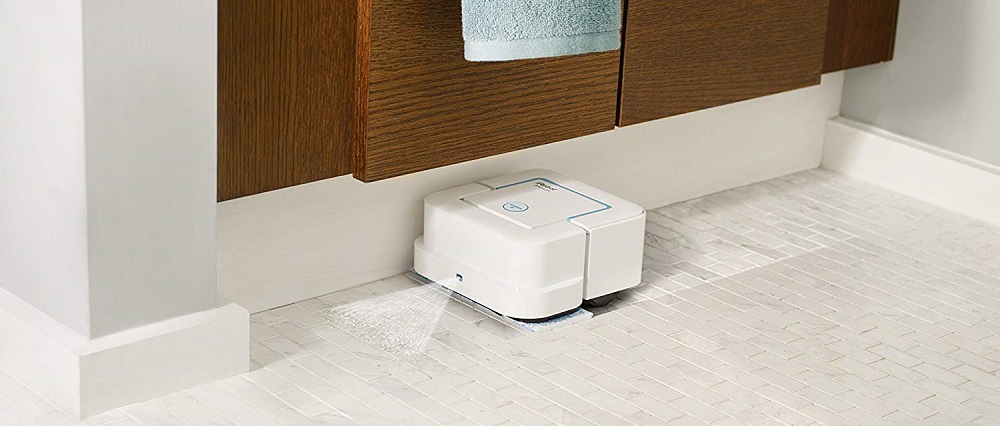 The jet 240 doesn't claim to deliver miracles i.e. wiping dried up glue from the floor but it does exactly as stated on the packaging. It will dry mop in 1 pass, damp in 2 passes and full-on mopping in 3 passes. It cleans at a very low noise level when dry mopping but can be heard when wet mopping due to the vibrating cleaning head.
The battery life is phenomenal. The machine will last more than 6 hours on a dry clean, 3-4 hours on a damp mop and over 2 hours for wet mopping. This gives the robot an adequate time to clean medium to large sized rooms.
What's in the box?
In the box, you are supplied with 2 orange damp pads, 2 blue wet mops and 2 white dry pads. You can pick up spare mop pads which come in a pack of 10 for less than $8. The orange damp pads run out the quicke