In recent years we've seen an exciting range of battery-powered vacuums.  Our cordless vacuum cleaners reviews and buyers guide for 2021 will help you find what to look out for when searching for your perfect cordless cleaner.
Although they've been around for years, we've only recently started to see cordless vacuums that are truly powerful with longer battery running times from brands such as Dyson. Mr Dyson is so confident with his cordless range, that he'll soon be phasing out his corded vacuum cleaners.
What's all the fuss about going cordless? For starters, these vacuums are highly portable, agile and massively cut down on cleaning times because they're instantly accessible. Once you've used one you'll ask yourself why you didn't get a cordless earlier. No more hunting for plug sockets and they are just so lightweight to carry anywhere.
Find Your Ideal Vacuum: Best Cordless Vacuums Cleaners
The ingenuity of a cordless vacuum is that it can be used as an upright simply by connecting an extendable wand to it or it can be switched to a compact handheld vacuum, making it ideal for quick cleanups in challenging areas such as stairs and car interiors. You get the best of both i.e. stick functionality and a handheld vacuum all in one device.
Unique vacuums such as the GTech Bissell Airam are full-sized cordless uprights that blend the suction and dirt holding volume of a standard sized vacuum with the agility and ease of a cordless cleaner. The convenience of cord-free cuts down the time it takes to clean floors and gives you the freedom of vacuuming areas with limited or zero plug sockets.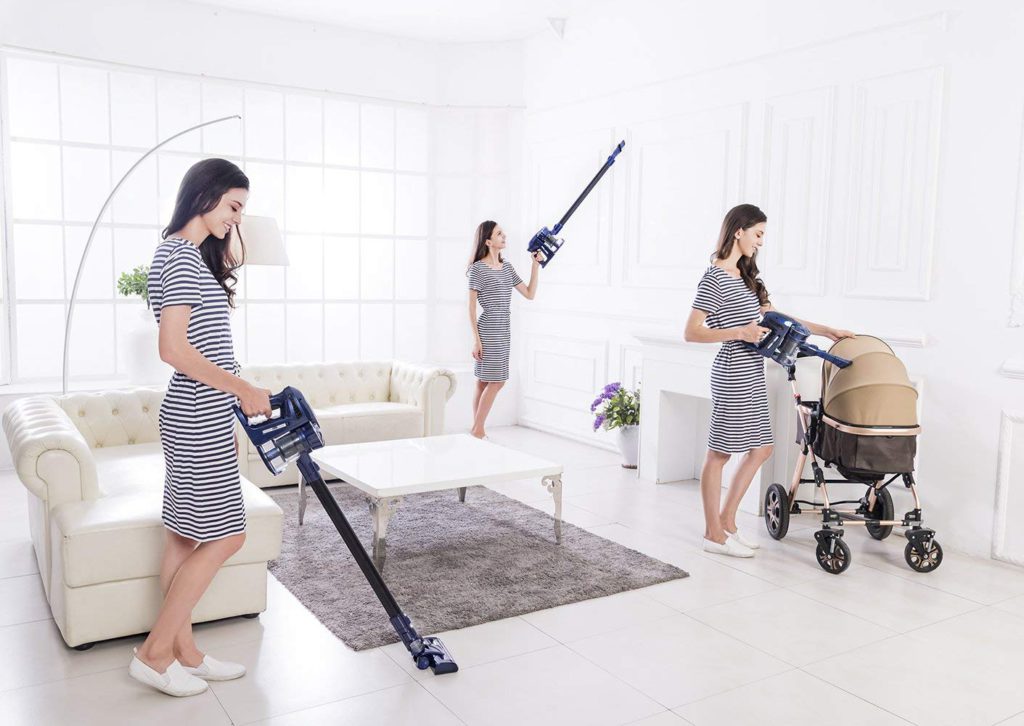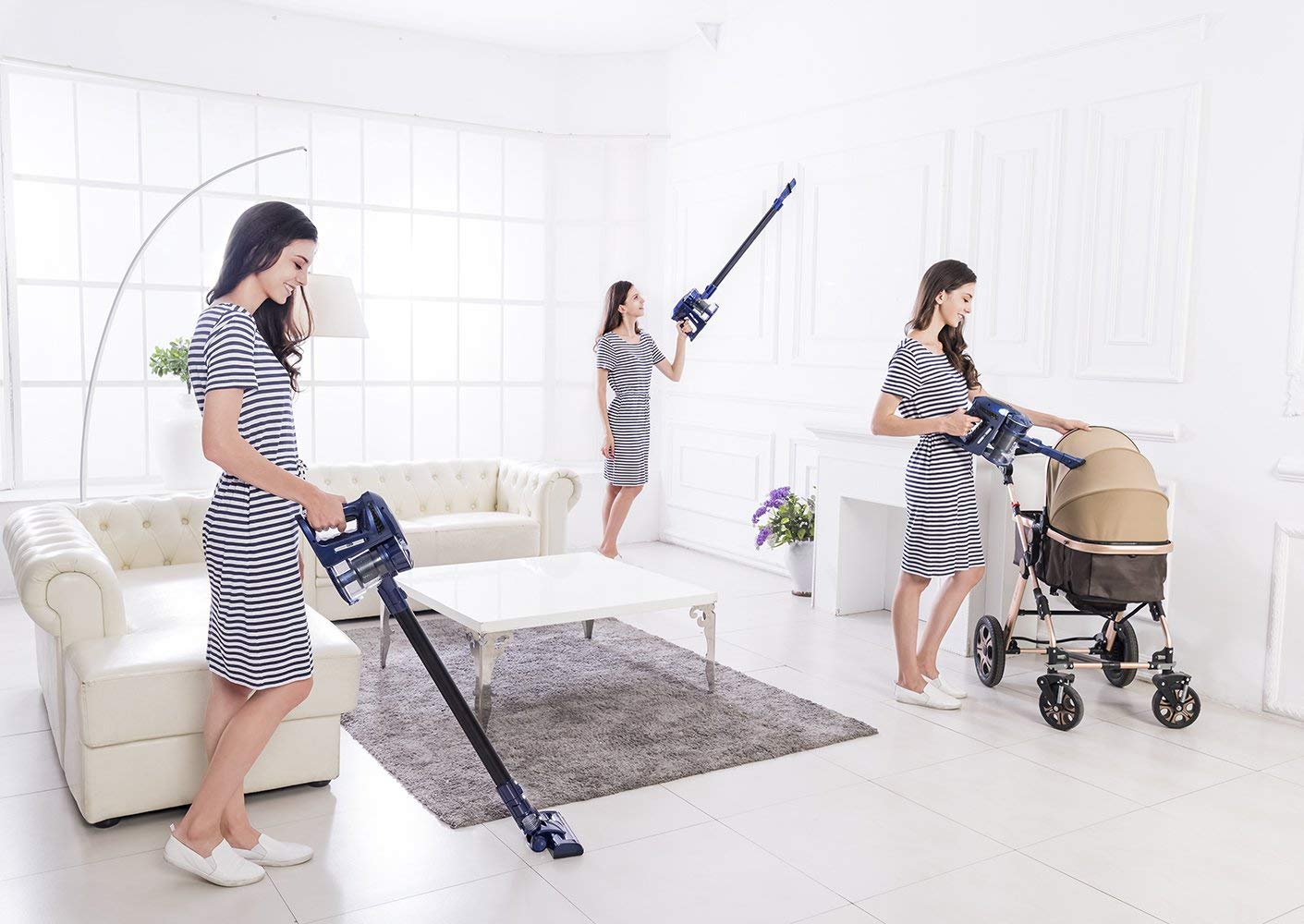 Who doesn't want an easier cleaning experience? Cordless vacuum cleaners allow you to whizz across your floors easily without causing strain to your back, hands or wrists. They are a joy to push around your floors thanks to their lightweight. Most of them are designed to reach awkward spaces beneath furniture and small gaps, using the crevice tool and other accessories provided.
When first introduced to the market, cordless vacuums were thought to be accessories to compliment full-sized vacuums. They were meant to be for quick top-ups in between deeper cleans. Modern innovations with battery design and powerful micro motors have seen certain cordless cleaners completely replacing bigger machines to become the sole cleaning device, even in large households.
Recommended: Best Cordless Vacuums Cleaners
---
Cordless Versus Handheld Vacuums
The best cordless vacuums combine both handheld and stick functionality in one machine. But some cheaper versions are limited to one cleaning mode. Cordless stick vacuums are designed to mimic the cleaning technique of uprights but they are much lighter in weight and portable. They are ideal for regular cleaning and are a godsend for homes with little storage space.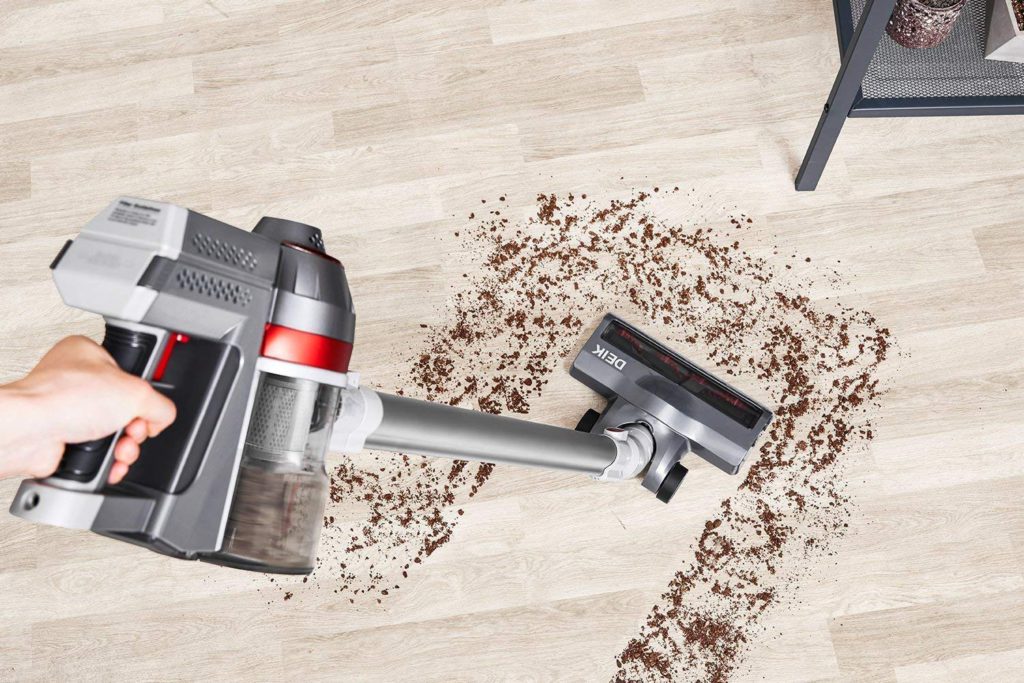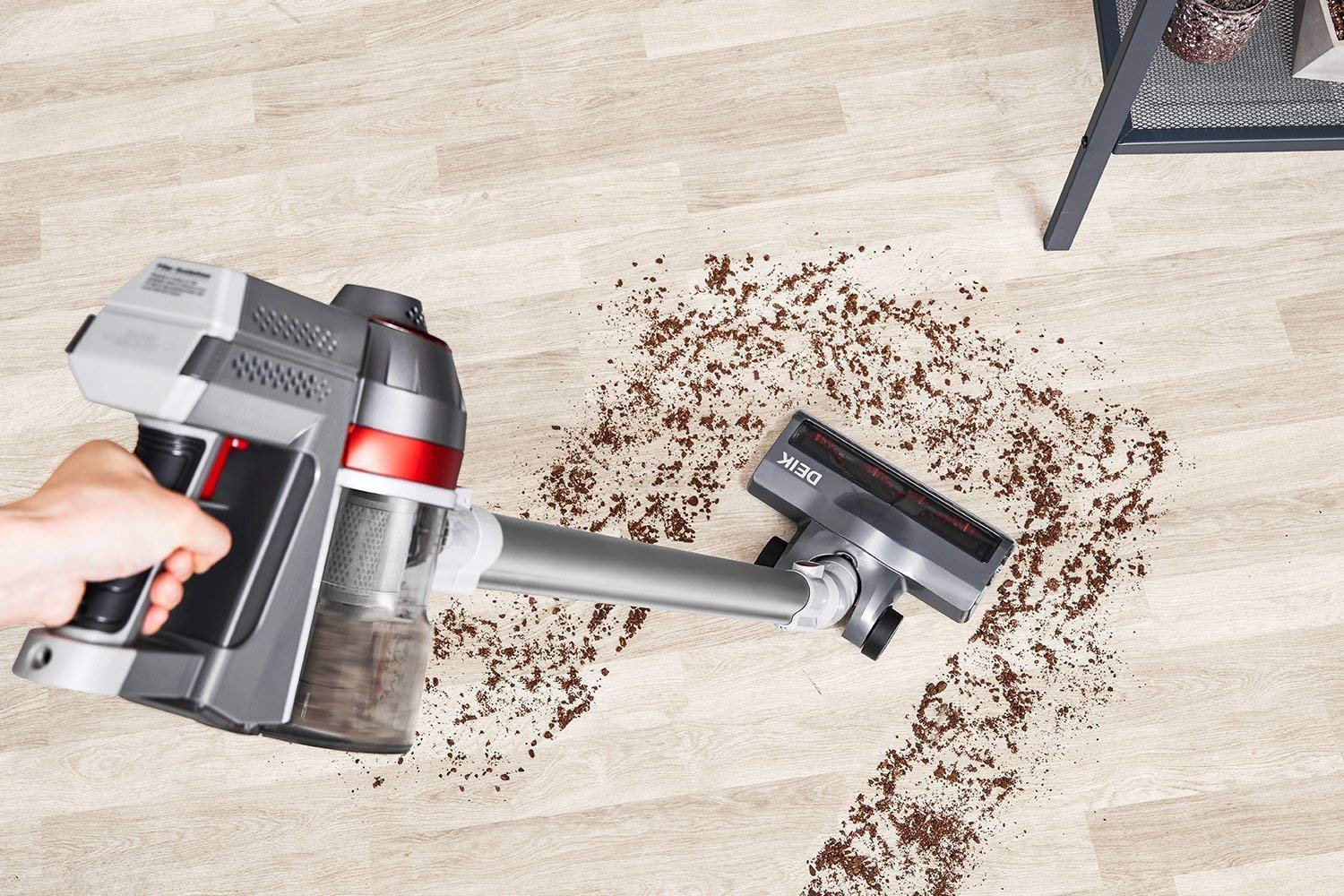 In addition to simplifying house cleaning, your cordless vacuum can be kept closer to rooms that need frequent vacuuming, such as the kitchen or living room. Most cordless units come with a wall bracket that doubles up as a charging station and cradle for tools. You can position the wall mount somewhere close by so that your cordless is always within easy reach.
Handheld vacuum cleaners are handy tools for picking up dust, cobwebs, breadcrumbs and dirt throughout your home, you can take them virtually anywhere that needs cleaning. The bin on a handheld is smaller than bins on a conventional vacuum but the emptying mechanism is usually designed to make dirt disposal quick and easy.
Recommended: Best Cordless Vacuums Cleaners
---
Cordless Performance
Just because cordless cleaners are small doesn't mean that they are weak performers, provided you get the right unit. Their power is calculated in volts. A larger voltage rating gives better suction power and improvements in dirt lifting performance. Stronger units are capable of powering up a spinning brush to improve cleaning on carpets and rugs.
---
Dirt Bin Capacity
The volume of dirt held inside a cordless vacuum is calculated in litres. Handheld and stick vacuums have smaller bins than standard-sized vacuum cleaners because of their portability. They need regular emptying but the disposal process is done within seconds. Easy!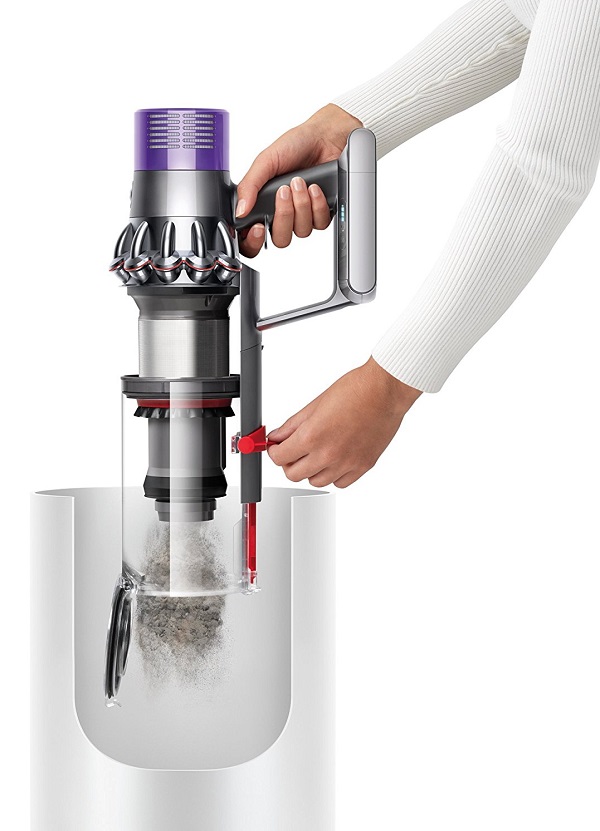 Virtually all Cordless cleaners are bagless. The dirt container gathers mess inside and usually has a marker level to help you gauge when it is at full capacity and needs emptying.
Recommended: Best Cordless Vacuums Cleaners
---
Battery Time
For a cordless vacuum to clean effectively it needs a reliable high-grade battery to power it up. Rechargeable batteries will either make or break a cordless cleaner. Always check the battery running time before making your purchase. This will give you a good idea about the length of time your new cordless will vacuum on a single charge.
Models with lithium batteries usually run for longer but the operating times will differ depending on the unit that you choose. Most cordless vacuums run up to 20 minutes providing enough time for quick clean-ups. Remember that the agility of a cordless machine reduces the time spent cleaning, it now takes me less than 20 minutes to clean all the floors in my 2 bedroomed house.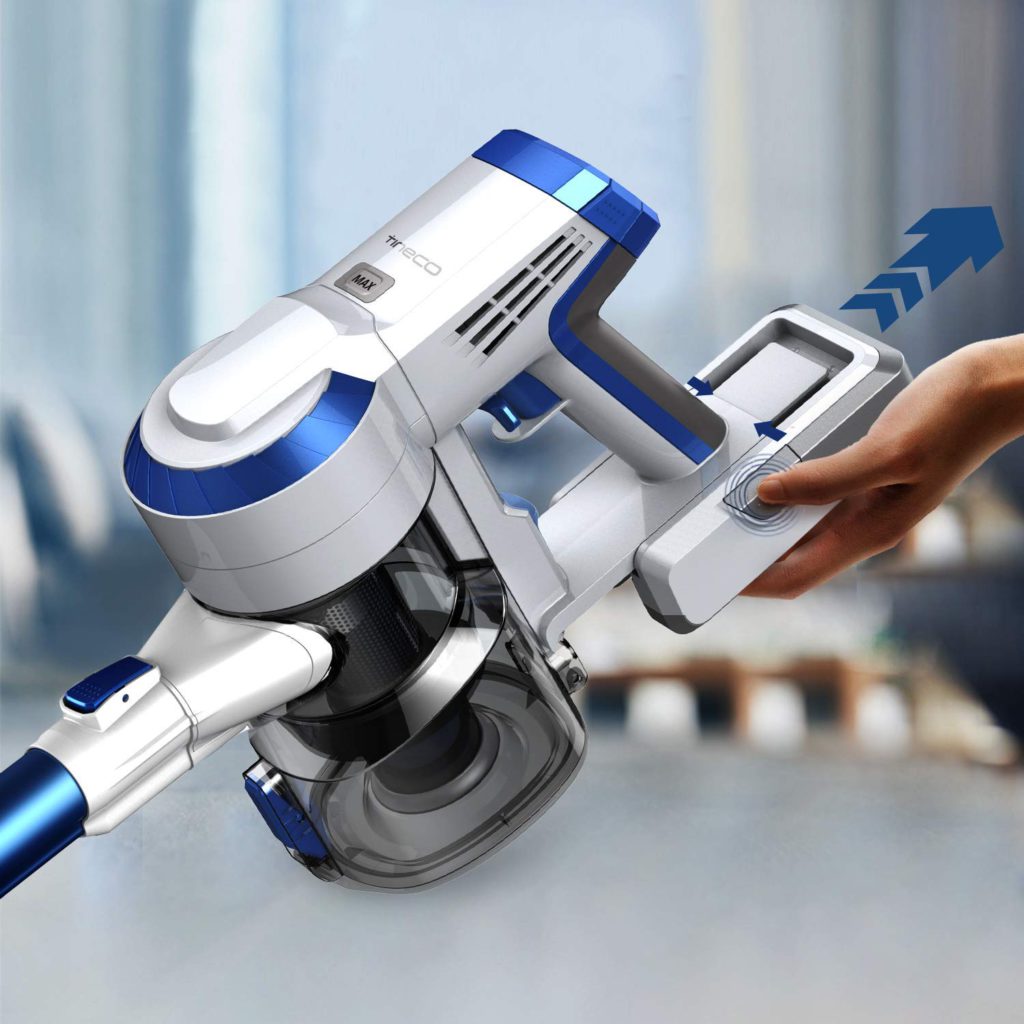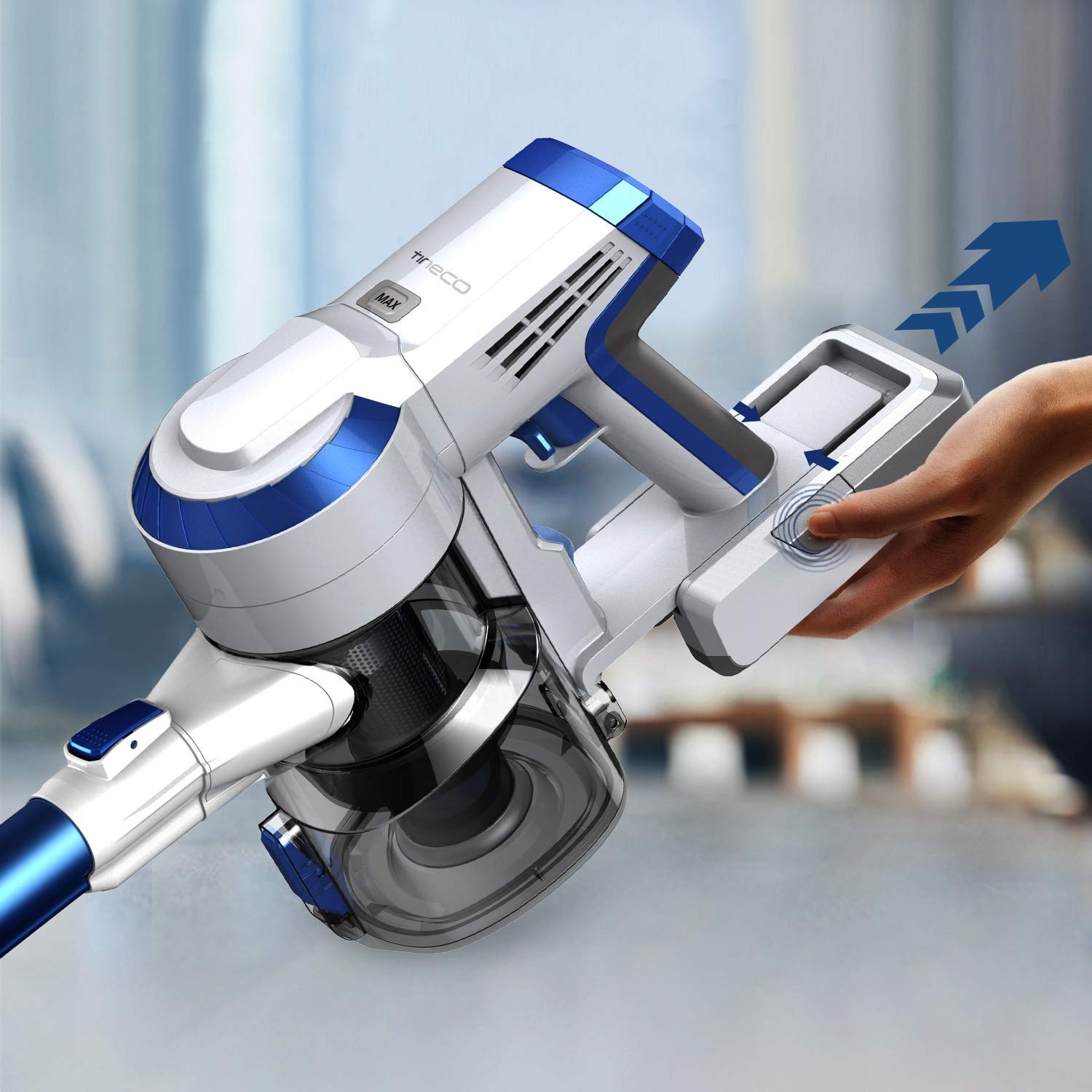 Premium cordless vacuum cleaners can provide a battery run time of up to 1 hour on a full charge. Lithium batteries have the advantage of charging faster and are usually designed with a cut-off mechanism once 100% charged to avoid overcharging and degrading the battery cells.
Check Before You Buy:
Battery Time: This can range from 15 minutes to over 60 minutes.
Charging time: Batteries charge at different rates depending on the model. Charge times vary between 60 minutes to an eye-watering 16 hours. Choose wisely!
Turbo vs standard settings: Machines with a boost setting, to maximise suction power, can radically reduce the battery time to less than 7 minutes.
Interchangeable batteries: Certain cordless vacuums come with an extra battery as a backup so that you never run out of power.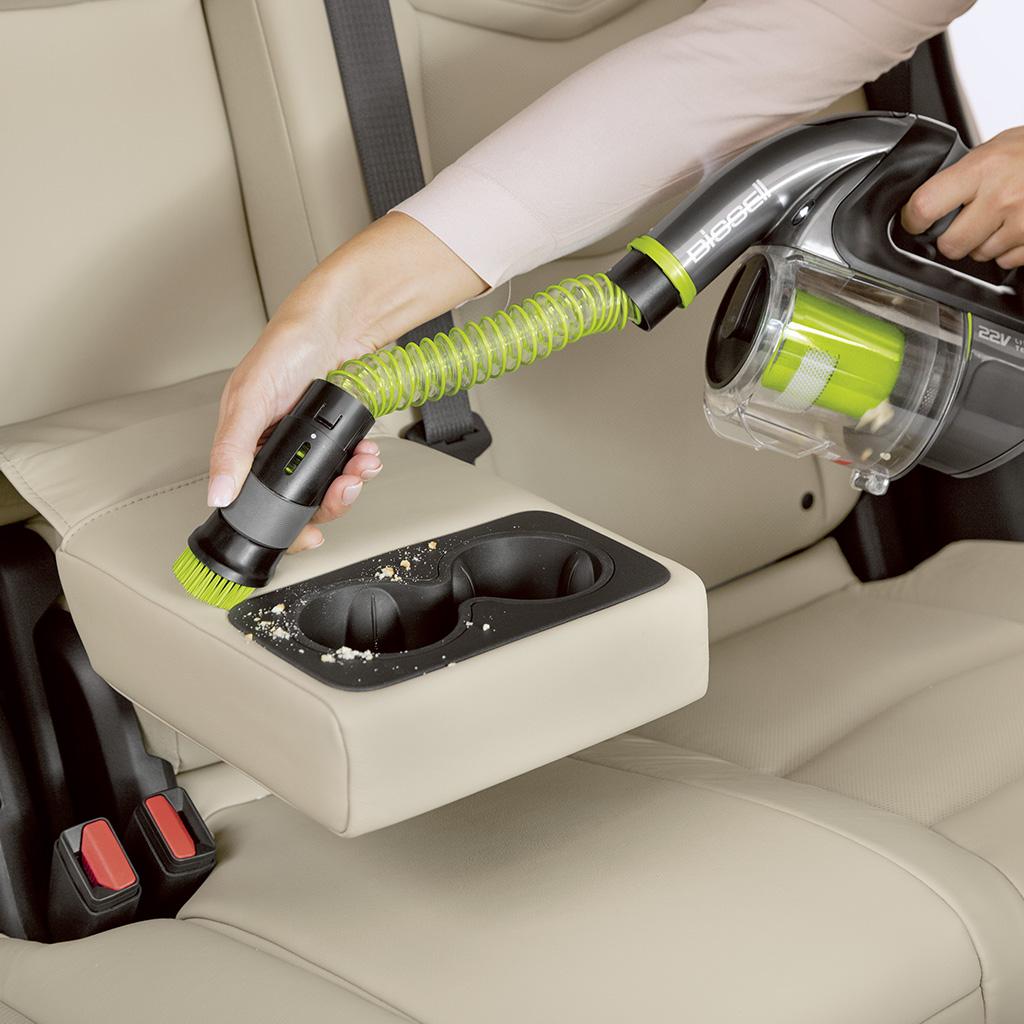 Battery power and quality are hugely important factors to consider when deciding on the best cordless vacuum cleaner to buy. Cheap brands often come up short and are not worth purchasing. Some manufacturers exaggerate their battery life claims leaving consumers short-changed. Don't worry, we've shortlisted our favourite cordless cleaner in the link below.
Recommended: Best Cordless Vacuums Cleaners
---
Can Cordless Vacuums Get Rid Of Pet Hair?
Pet hair is the bane of most pet owners. It is difficult to get rid of and it never seems to end. Cordless cleaners are the best tools in your fight against pet hair and some units come with specialist attachments to pick up hair with minimum effort. Turbo tools are equipped with rotating brushes that catch hair from upholstery, rugs, carpets and furniture.
Cordless vacuum cleaners are easier to manoeuvre between rooms and around furniture than conventional vacuums. This makes the process of picking up pet hair less of a chore and more of a speedy cleaning session, giving you the convenience of frequent cleaning as and when it's needed.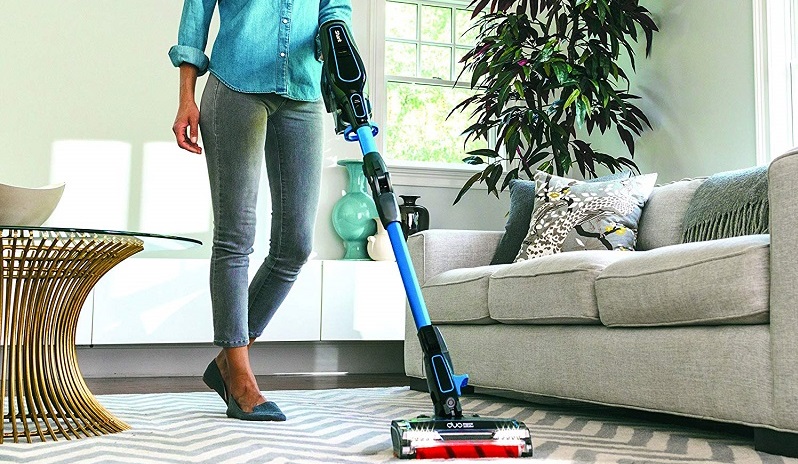 ---
What's The Cost Of A Decent Cordless Vacuum?
Models are priced anywhere between $50 to more the $500. This is a big price range but that doesn't mean you should go for the cheapest or most expensive units. There are plenty of options and we've made the selection process simpler by shortlisting our best performing cordless vacuums.
To find the ideal cordless cleaner for your requirements and budget simply visit the link below.
Recommended: Best Cordless Vacuums Cleaners
---
Does Dyson Make The Best Cordless Vacuums?


There is no denying that Dyson is the frontrunner at designing the best cordless vacuum cleaners. Their range is hugely popular and it includes the V7, V8 and V10 models. There's better battery life, functionality and bigger capacity as you go higher up the range. Each one also has its own variants to cater for different cleaning conditions.
Below is a breakdown of the variants within each range:
Motorhead – this is the entry-level model.
Animal– Comes with a specialised attachment for pet hair.
Absolute– Supplied with extra accessories, an additional cleaner head designed for hard floors and a higher quality filtration system.
Total Clean– the top-spec comes with all of the above plus an extended accessory pack to give you everything you could possibly need from a comprehensive vacuum cleaner.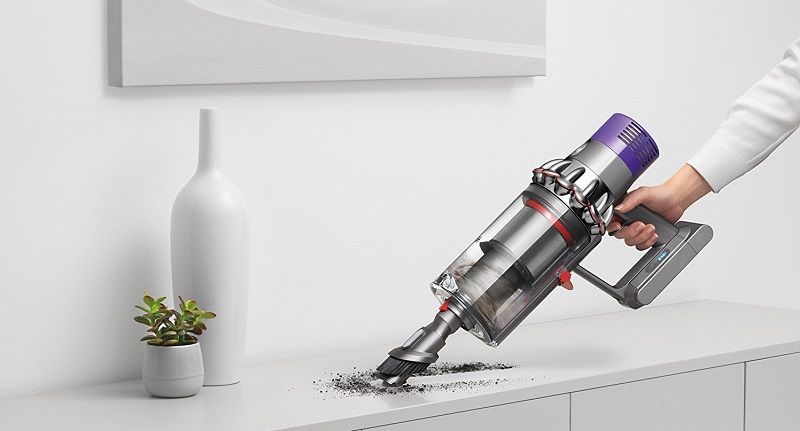 Prices for Dyson cordless vacuums differ massively and models are usually on offer which makes it hard to gauge which one to pick. Stick to our recommended cord-free vacuums for the best balance between price and features.
Resist the urge to splash out on the top-end model before comparing what each model provides and deciding which tools you will need for various jobs.
Although Dyson is leading the cordless race it's still worth checking out the competition such as Shark, GTech or Deik. I've found models from alternative brands with similar performance and in some cases with longer battery life. Find everything you need by heading to our shortlist of best rated cordless cleaners.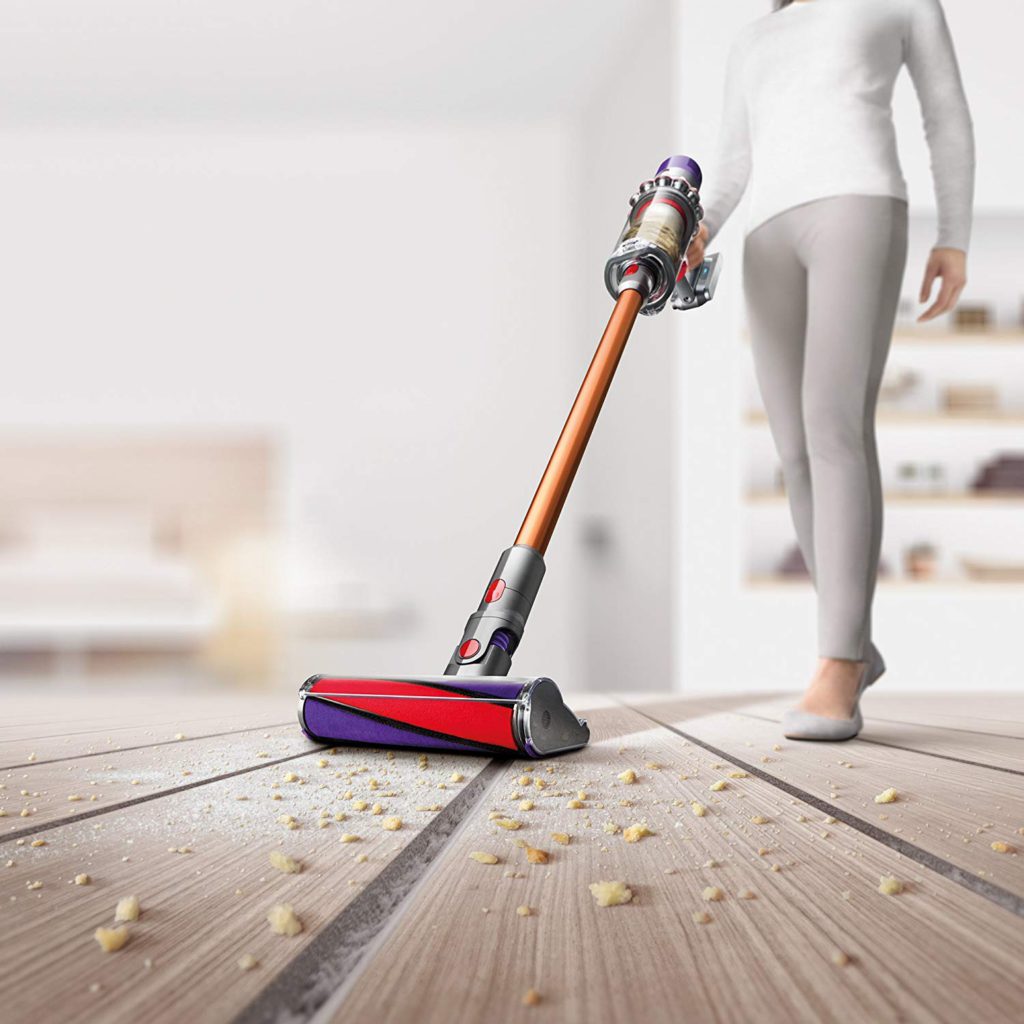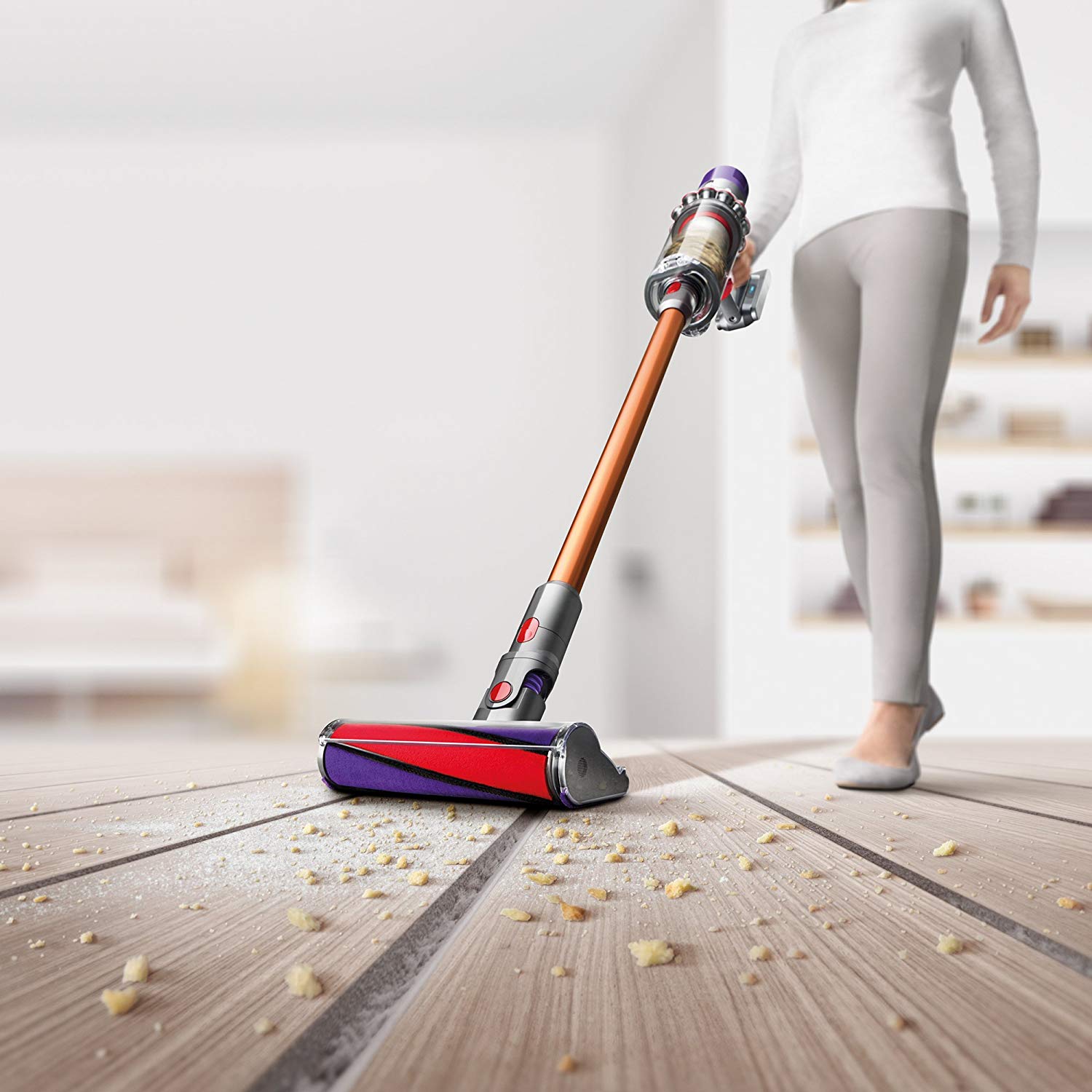 ---
Cordless Vacuum Functionality
The majority of cordless vacuums can interchange between stick and handheld mode. Designs differ between manufacturers but generally the functionality is the same.
You can attach different tools to the stick or directly to the primary unit when using it as a handheld. This gives the cordless vacuum a unique advantage over the upright and canister because it is more adaptable to use in smaller spaces and confined areas that would normally be hard to clean with a larger machine.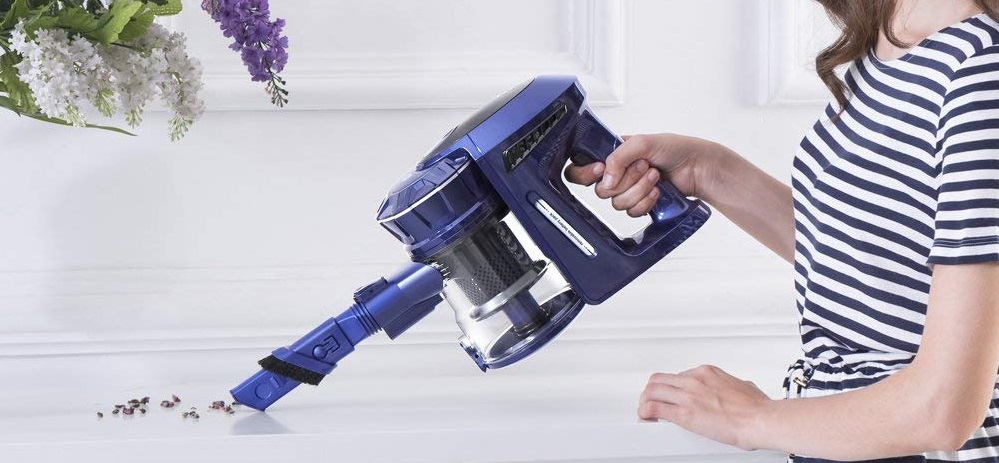 Certain cordless vacuums are made primarily for floor cleaning with less focus on handheld cleaning. The machine might be a bit bulkier and not as practical for handheld usage. Make sure you consider how you'll be using your cordless before you decide which one to buy.
Recommended: Best Cordless Vacuums Cleaners
User-Friendly Features Worth Thinking About:
Illuminated cleaner head– Some maufacturers cleverly integrate
LED lights onto the floorhead to help you light up dark hidden corners and spot dirt easier. Sadly you won't find this feature on Dyson cleaner heads (yet).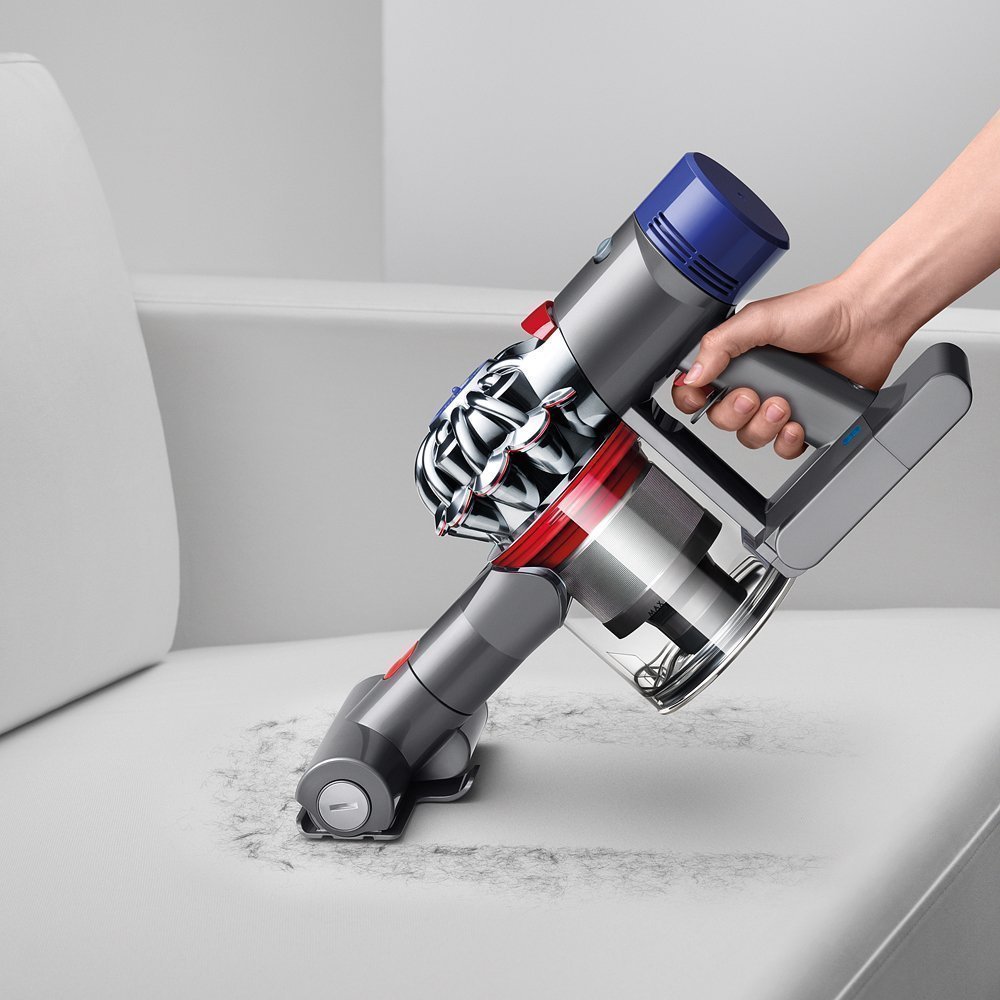 Trigger switch– Originally a Dyson feature, the power trigger has been adopted by other brands. You simply press the trigger to instantly power the unit and it automatically cuts off as soon as you let go. This improves battery efficiency and saves power.
Posture- certain cordless vacuums can stand independently without support, others are designed to avoid falling over once propped to a wall and some are better off being lied on the floor or docked into the supplied wall bracket.
Battery level lights– you won't find this feature on all cordless vacuums but it's very handy to help you see how much battery life is left.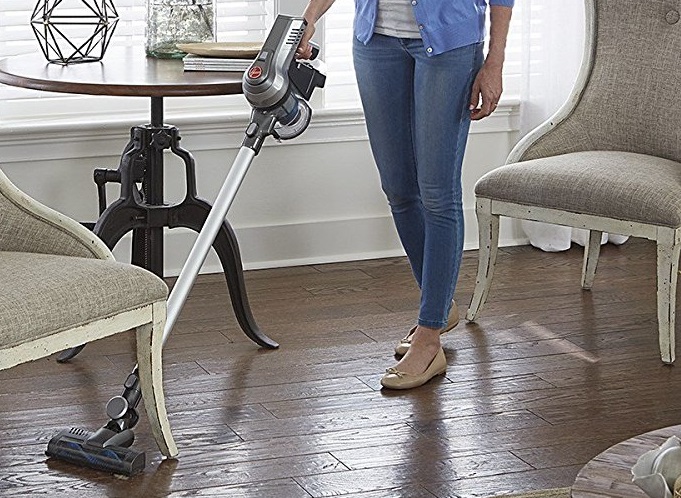 ---
Is It Worth Buying a Cordless Vacuum?
Absolutely. It's now possible to find a cordless vacuum cleaner with similar cleaning performance and suction power as a standard sized vacuum. That's a huge leap forward when you consider the size of these things. The best cordless cleaners are equipped with motorized tools to deep clean carpets, eliminate pet hairs and deal with stubborn dirt.
Be wary of inferior cordless vacuums that struggle to lift up dirt and suffer with poor battery life. The market is flooded with cheap units that you should avoid. Visit the link below to get your hands on our favorite top-performing cordless vacuums.
Recommended: Best Cordless Vacuums Cleaners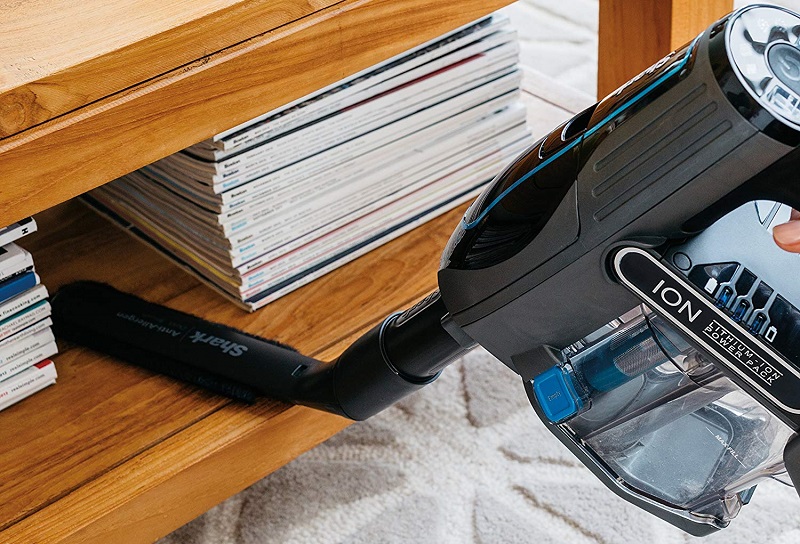 ---
The Bottom Line
Cordless vacuums are here to stay. The best performers will clean multiple floor types to the same level as larger vacuum cleaners. They are highly capable despite their portable size and will conveniently reduce cleaning times.
The benefits of cordless vacuums are clearly evident but this might mean shelling out a bit more money for a vacuum cleaner compared to a corded machine. Our shortlist has narrowed down the best value for money cordless machines to suit all budgets.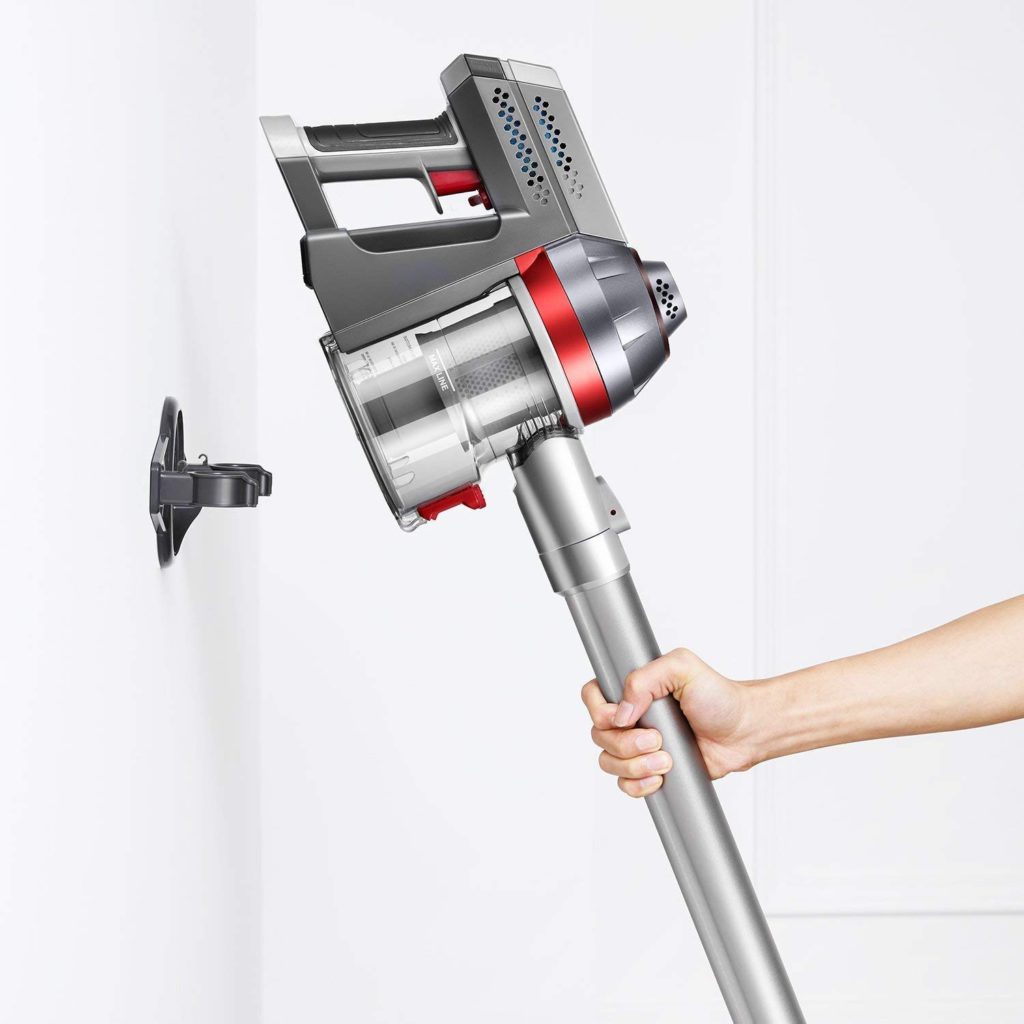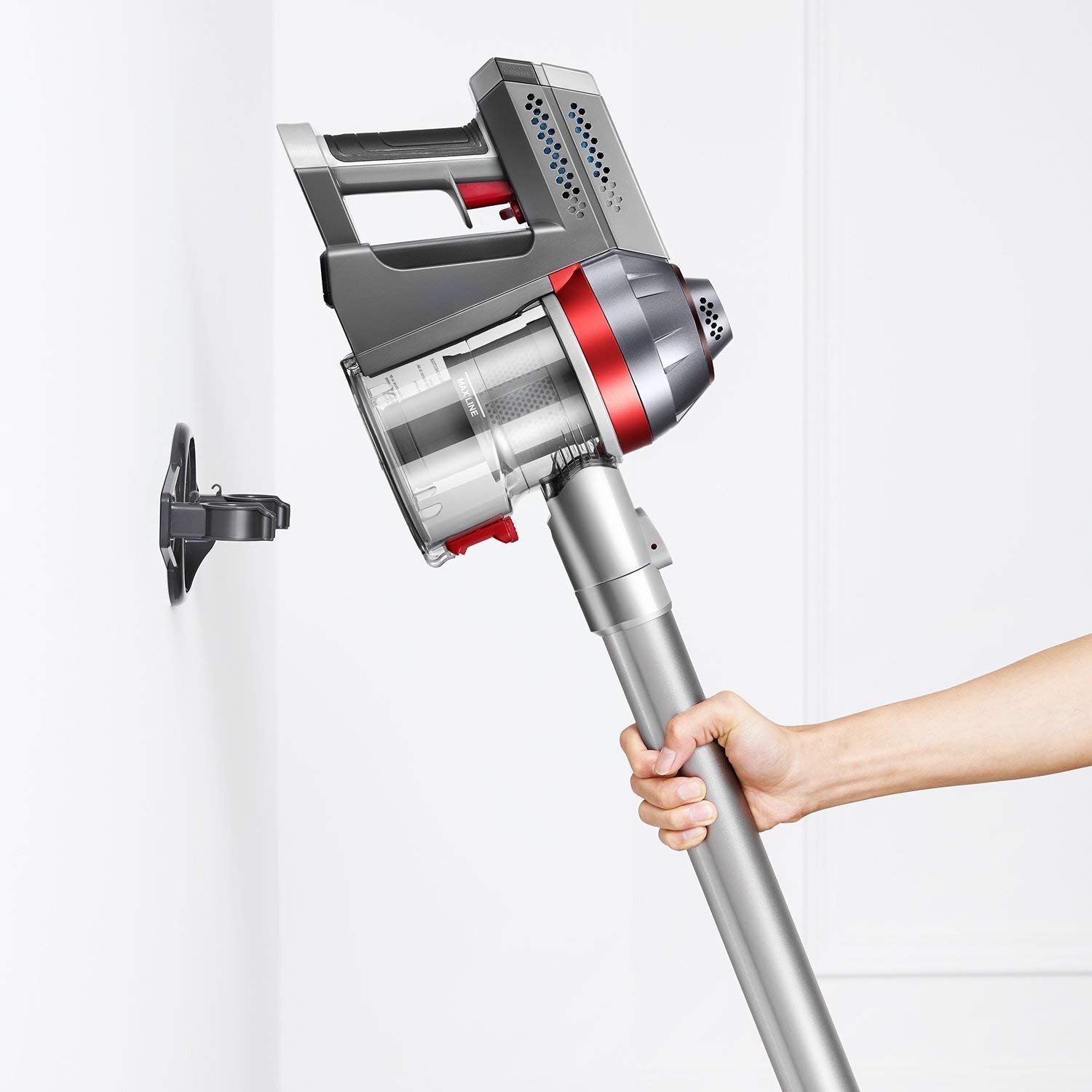 If you're tired of hauling around your cumbersome vacuum cleaner then you should seriously consider going cordless. Cleaning becomes less arduous and more of a quick 5 to 10-minute job. Ready to choose one? Simply click this link to review our best offerings.
Are you considering buying one of our recommended cordless vacuum cleaners or do you already own one? Please leave your comments in the section below. I'd love to hear from you.
---
Our List of the Best Vacuums