Best Rated Vacuum Cleaners Buyers Guide 2021
Finding a suitable vacuum cleaner for your abode can be a bit of a minefield. I get asked so many questions by people looking for the holy grail of vacuums. I've put together this guide to explain everything you need to know if you're thinking of buying a new vacuum cleaner or replacing your old one.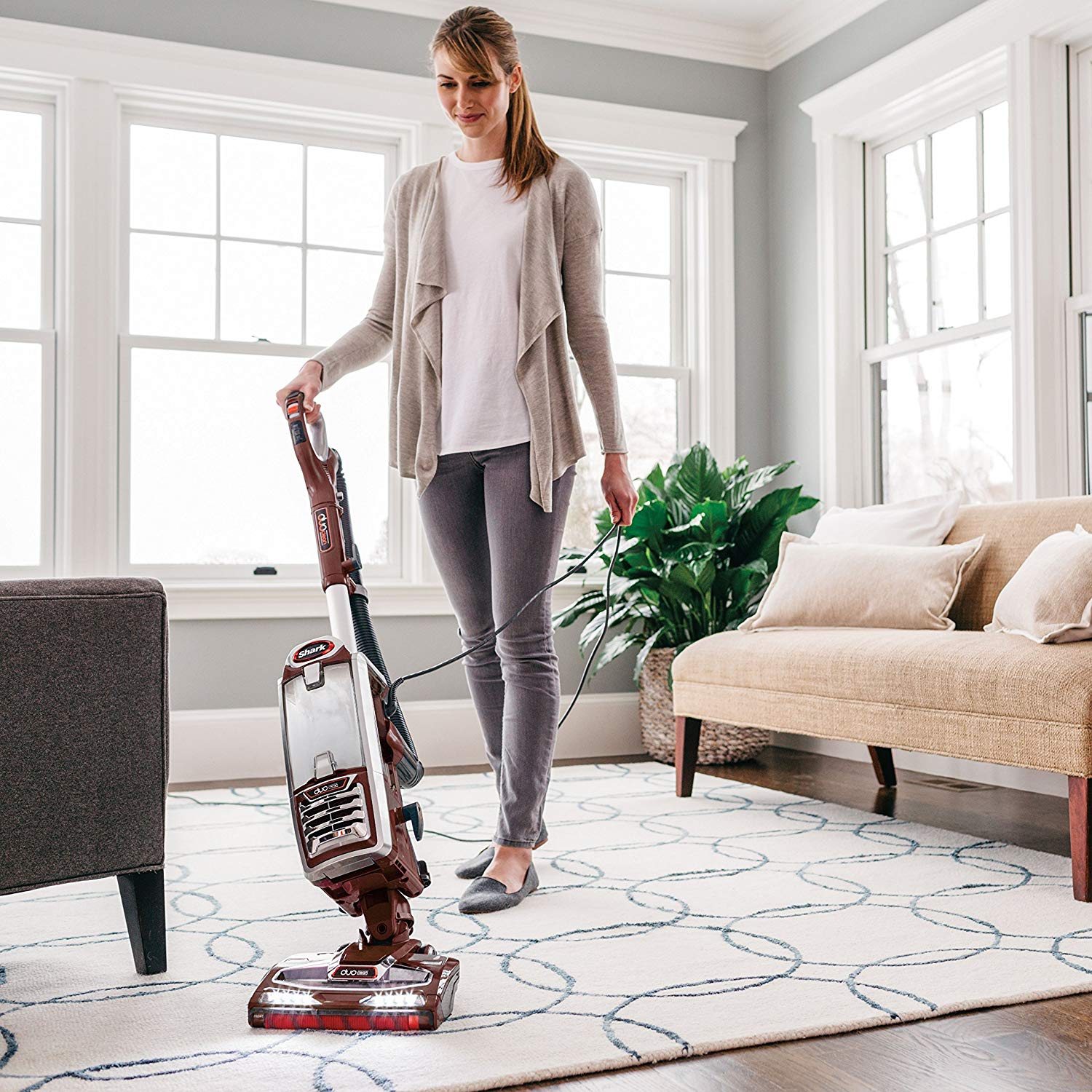 There's so much to consider when choosing a vacuum cleaner and it can become a challenge picking one out of the thousands out there especially when you don't have much time- Do you get a cylinder, upright, cordless or robot vacuum? Would you prefer a bagged or bagless vacuum cleaner? What type of floors are in your home? Have you got pets? These are all things you will need to take into account when choosing. I'd even go as far as saying that a vacuum cleaner is one of the most important domestic cleaning appliances for your habitat.
Recommended Read: Best Cordless Vacuums Cleaners

Nobody wants to spend hours trolling through endless lists of vacuums that might or might not be good for their home. If you want an easy life then read on for some handy advice.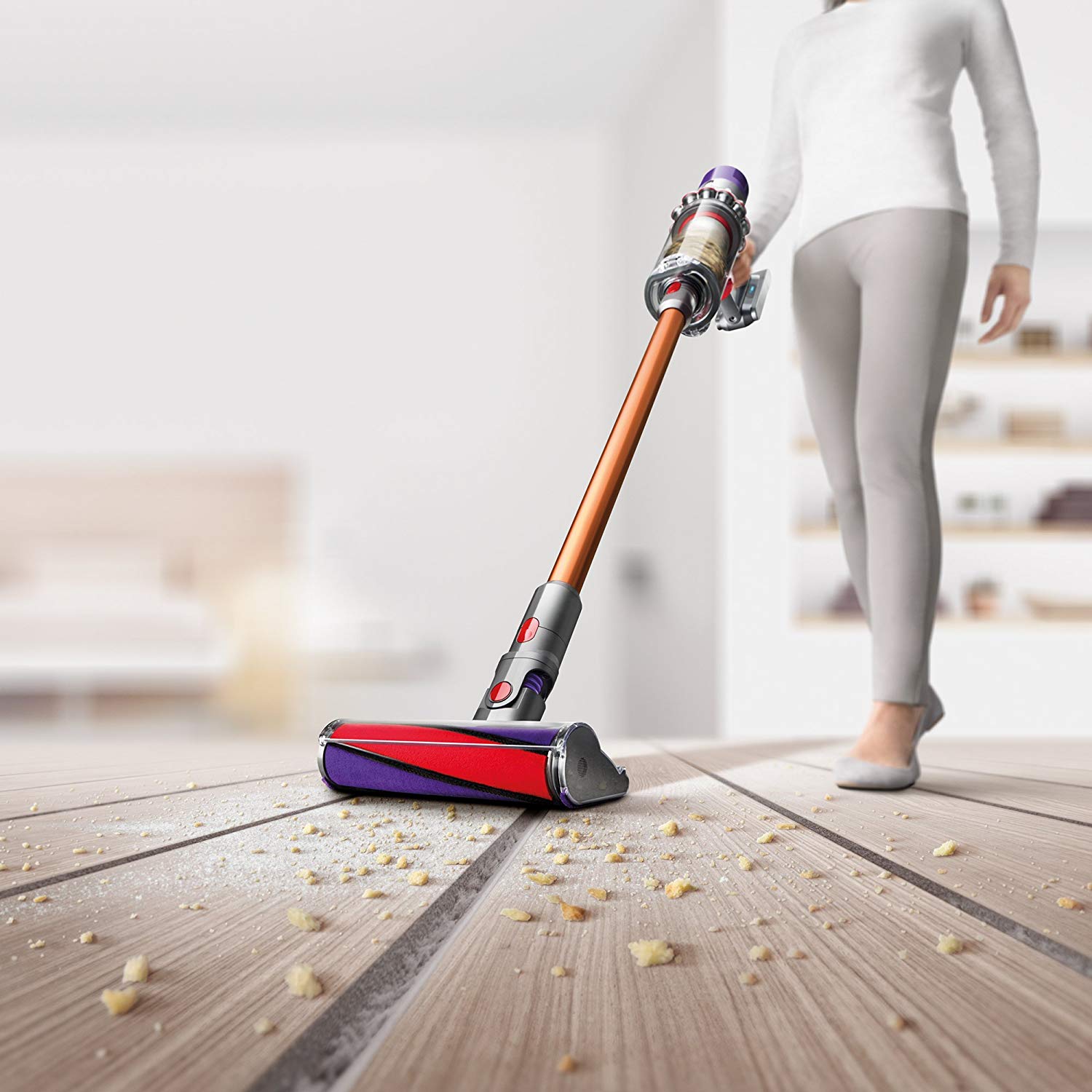 How to find the perfect vacuum cleaner for your home
Vacuums will perform differently depending on the space that they are cleaning- things like the size and shape of the area, and the house traffic all bear importance on the type of machine you should get. I will break down each section, of the things to give thought to, into bite-sized chunks.
---
Upright Vacuums vs Canister Cleaners
Whether you're considering buying an upright or canister vacuum, each type has its advantages and drawbacks but ultimately it all depends on the size and arrangement of your place. We'll start off with the upright vacuum as it's the most popular type of vacuum.
Upright vacuum cleaners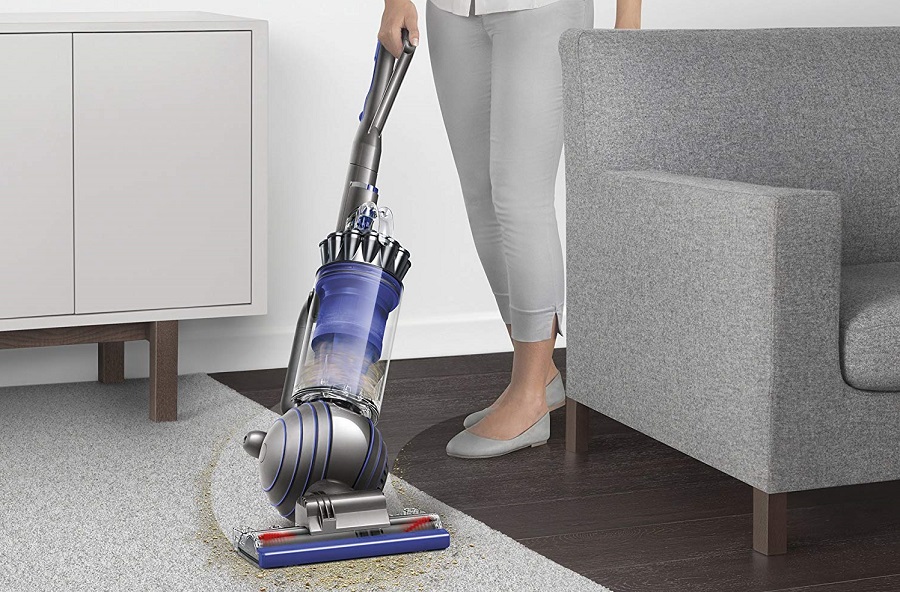 Pros:
Ideal for cleaning bigger spaces especially carpeted areas.
You don't need to worry about back aches as you'll be vacuuming in a more upright posture.
Usually, uprights excel at picking up pet hair and dust from carpeted floors and rugs.
Cons:
Tend to be cumbersome to use in smaller spaces, on stairs and underneath furnishings.
Uprights are usually louder than canister vacuums.
The cleaning range on an upright often isn't as wide as a canister.
Recommended Read: Best Upright Vacuum Cleaners
Canister vacuum cleaners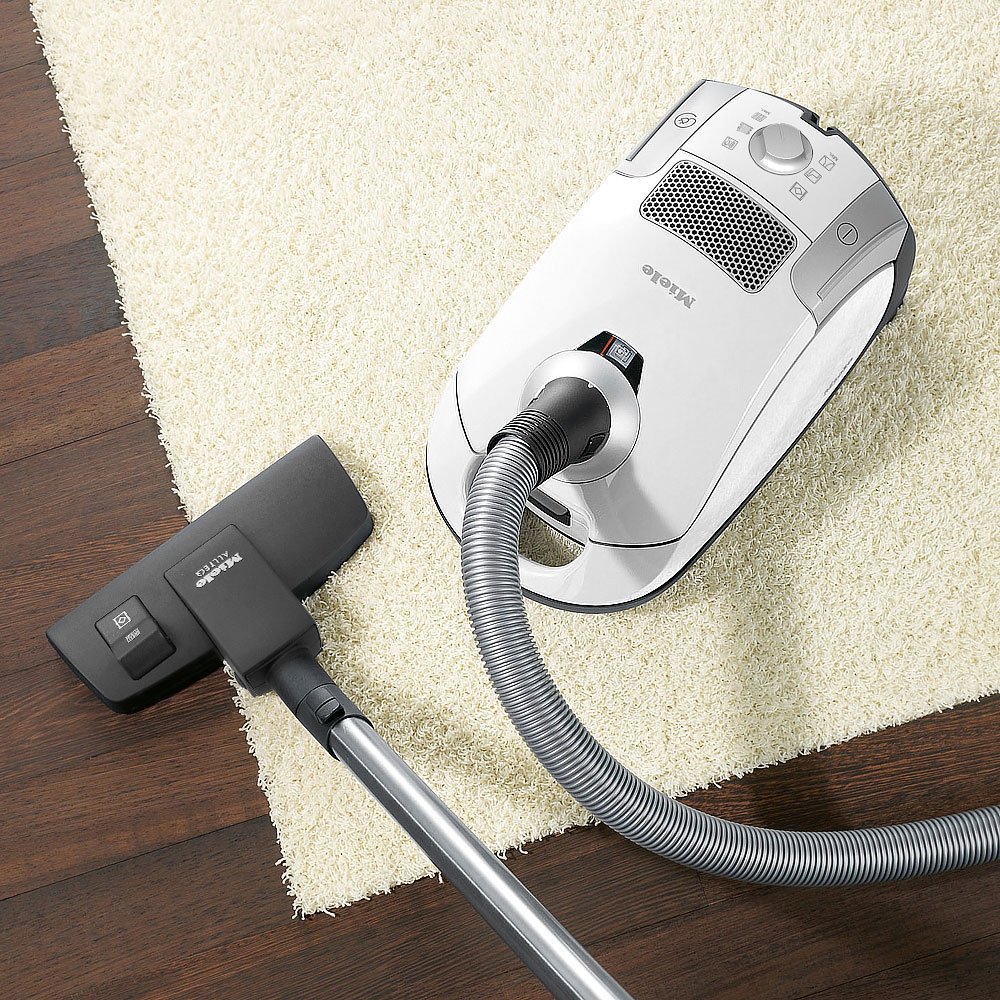 Pros:
Canister vacuums are smaller and more agile than uprights- better for cleaning small spaces.
The compact size takes up less of a footprint in your home and is easier to store.
You can get a further reach with canister vacuums and clean much quicker.
They are portable, easy to carry and even easier to clean stairs with.
They are not as loud to operate as uprights.
Cons:
Can be awkward to pull over high pile carpets.
The hose and extension tube can be tricky to store.
Can often knock in furnishings and walls.
My personal preference is a canister vacuum because you get heaps of suction power that is equivalent to an upright but the convenience of a compact appliance. Canisters are much easier to manoeuvre around the house too and are usually better value for money. Check out the link below for the recommended top rated canister vacuum cleaners.
Recommended Read: Best Canister Vacuum Cleaners
---
Should you buy a bagged or bagless vacuum?
Both types possess positives and negatives but bagless vacuums have the distinct advantage of low overheads as they save you the cost of replacing bags. Bagged models are better for catching airborne allergens. Let's delve deeper into the pro and cons of bagged and bagless vacuum cleaners.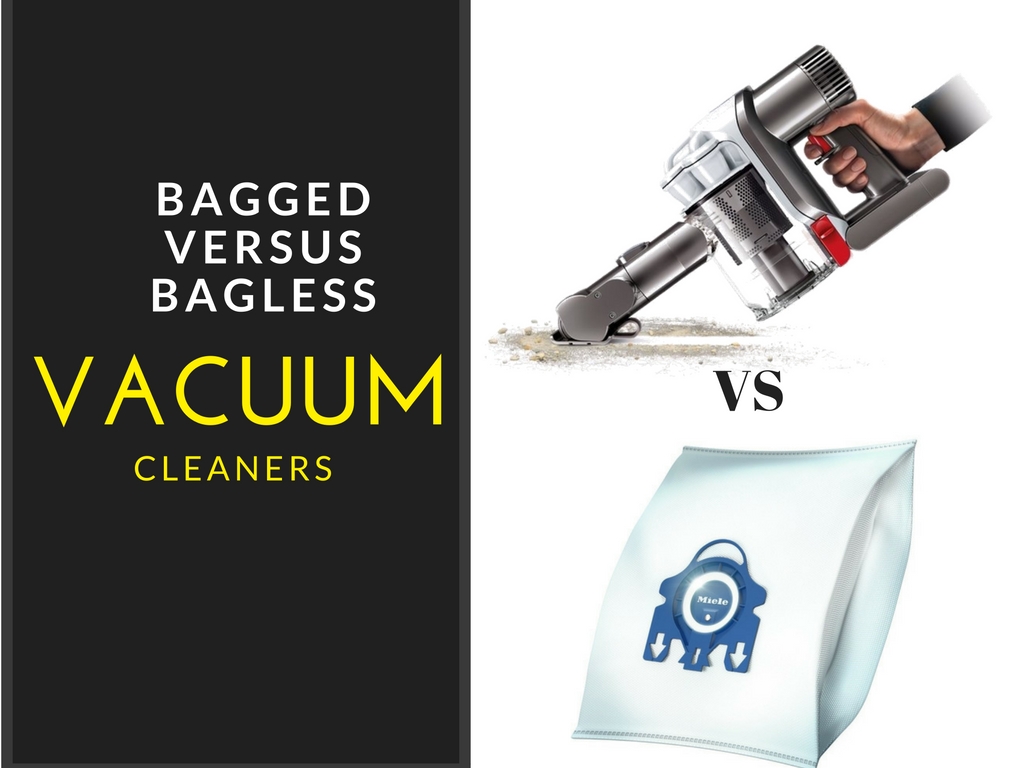 Bagless vacuum cleaners
Pros:
You save money on maintenance. You don't have to buy spare bags.
Easy and quick to empty the dirt canister.
Certain models are designed with anti-bacterial protection, which can significantly minimize house dust mite and pet allergen content.
Cons:
The bagless bin's capacity is usually less than a bagged bin. This means you'll be emptying dirt more often.
Overfilling the bagless bin is an easy mistake to make.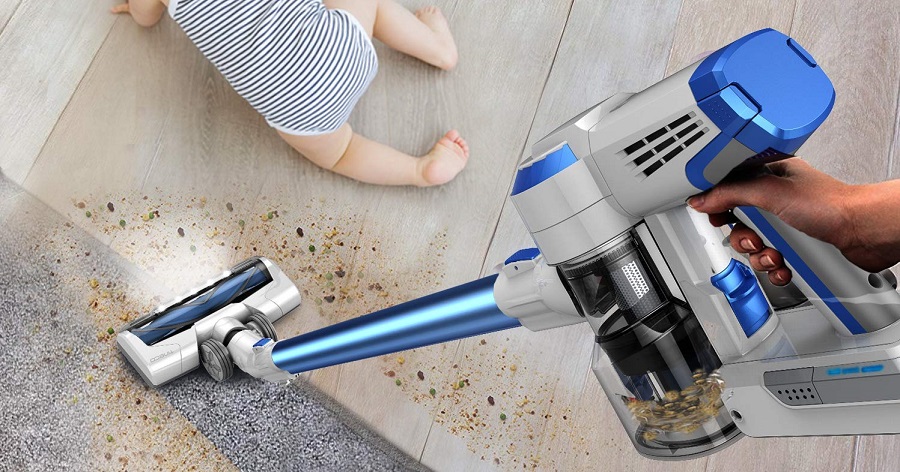 Bagged vacuum cleaners
Pros:
Bagged bins have a bigger capacity usually double the size of a bagless bin.
Dirt and dust are picked up and sealed inside the bin making disposal a much cleaner process.
Premium bags usually include an extra layer of filtration to stop allergens from floating back into the air.
They are plenty of low-cost bags but you need to be careful to avoid bags without the equivalent filtration advantages otherwise you will need to clean or replace the machine's filters more frequently.
Cons:
There is the added cost of buying additional bags and you will need to keep a reminder to buy more when supplies are running low.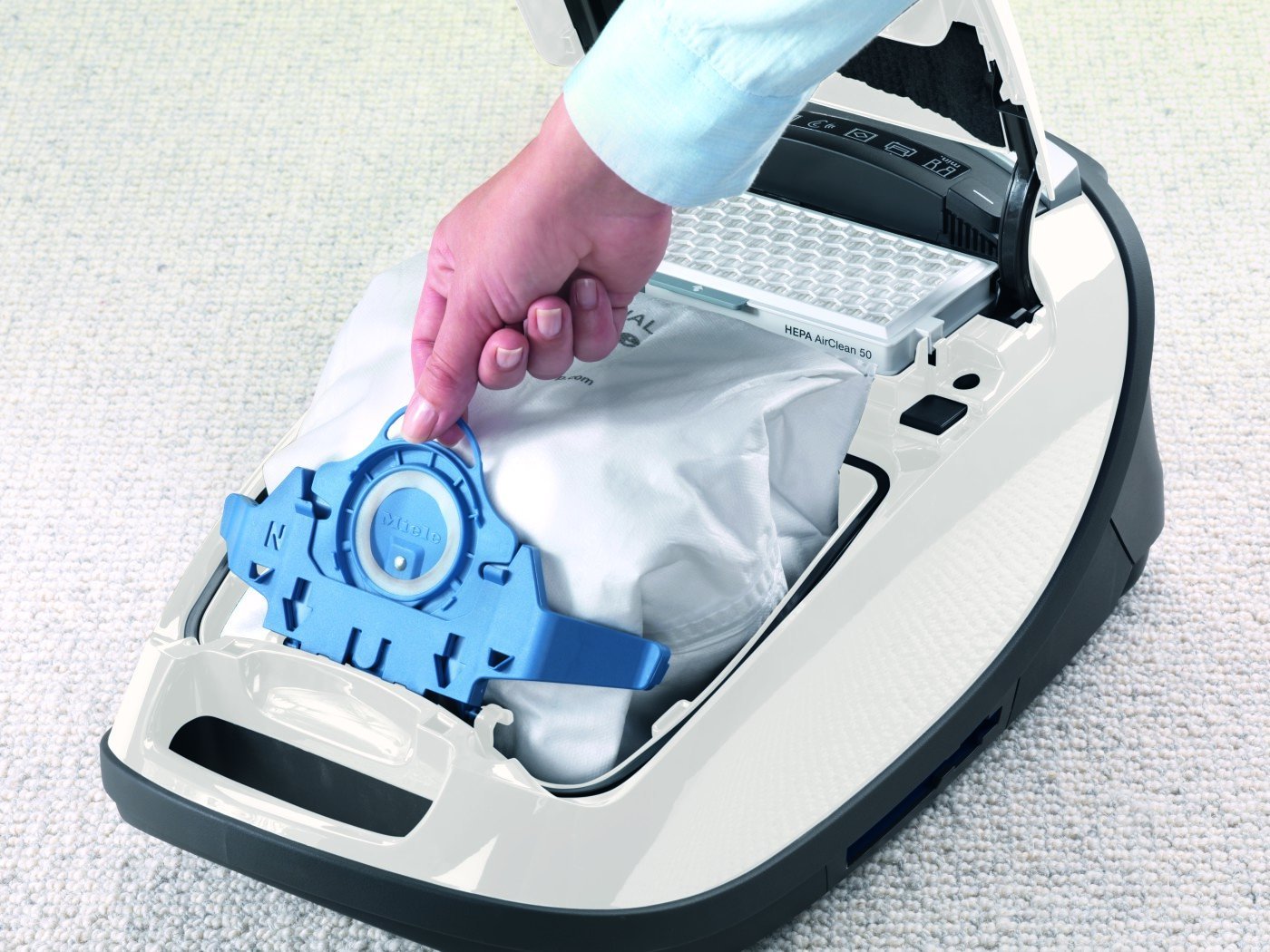 Which type should you buy?
Whether you choose a bagged or bagless vacuum you want to stick to a machine that won't lose suction as it reaches maximum dirt capacity.
Although it is often claimed that bagged vacuums lose suction as the bag collects more dirt, this isn't necessarily true for all models. Suction power can also fade on certain bagless vacuums units as the container fills up with dirt. Bagless units also release more dust back into the atmosphere than bagged vacuums whilst disposing of dirt.
If you're worried about the cost of buying replacement bags and are considering a bagless vac, you can take some precautions to avoid dust flying back into the rooms after vacuuming. It's better to get rid of dirt from a bagless container outside, decant the dirt in a small plastic bag, and wear a mask and gloves if you suffer from allergies. If this all sounds like a bother then you should go for a bagged machine.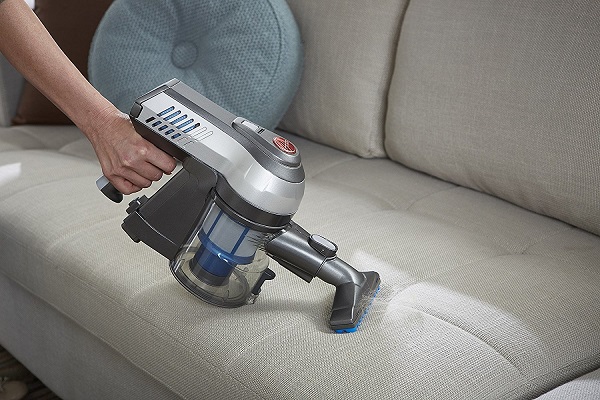 ---
Allergen Containment
Vacuum cleaners can expel allergens and dust back into the air if the machine's system is not sealed adequately or if it is fitted with poor quality dust filters. I would advise steering clear of cheap machines with poor filtration as they are more hassle than they're worth. I've shortlisted a range of bagged and bagless vacuums that score high marks at retaining allergens and dust during vacuuming. You will find links to these throughout this guide.
---
What about cordless vacuums?
Vacuum cleaner technology has come a long way and is continuously evolving. Advancements in battery technology have seen manufacturers presenting an exciting range of cordless vacuums. They cut down on cleaning times and are much more convenient to use but the downside is that they can be expensive.
Cordless cleaners are extremely popular and are fast becoming the vacuum of choice. They are compact, lightweight, bagless and can be used with a host of versatile attachments including stick attachments. You don't need to worry about plug sockets and it's much easier to use one of these in your car's interior.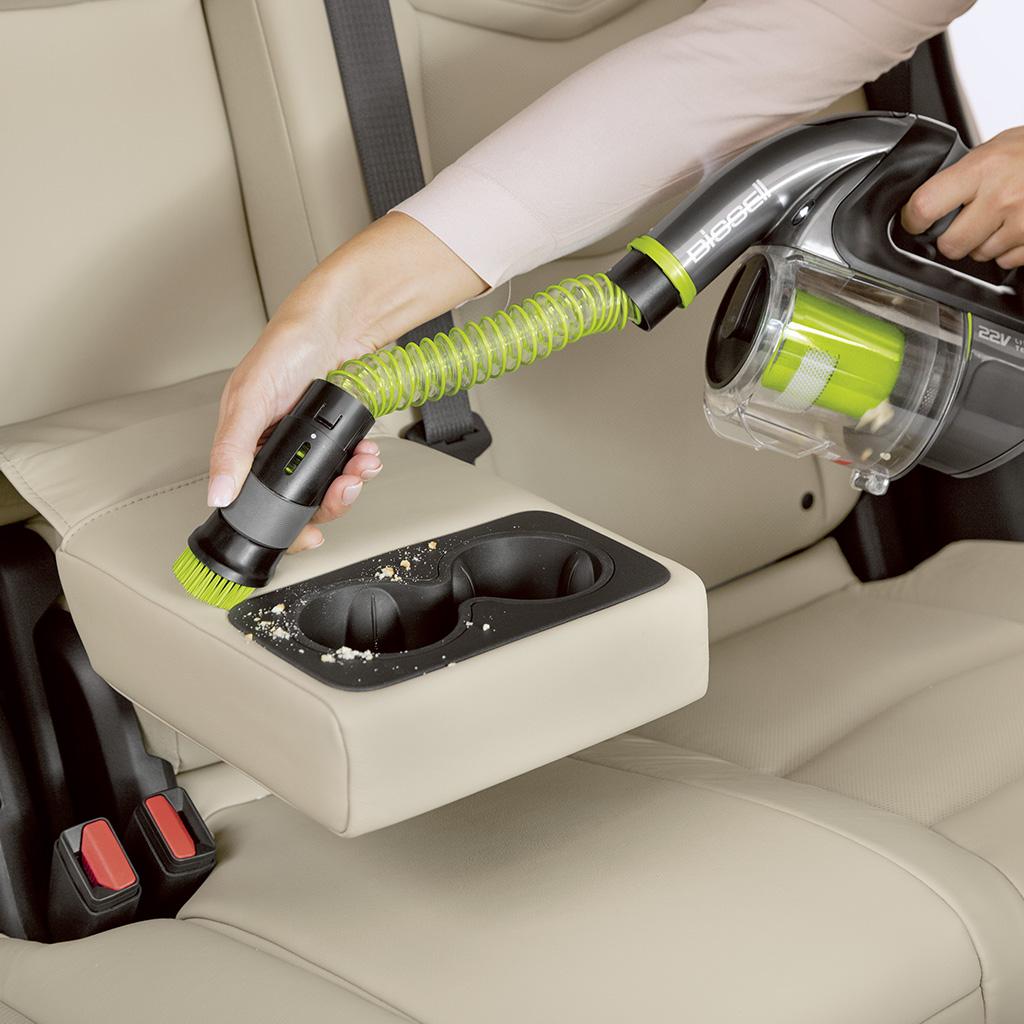 Advantages of cordless vacuum cleaners
They are compact and great for homes with limited storage.
Extremely lightweight, usually weighing about 2.4kg compared to a full-sized vacuum that can weigh between 7-8kg.
You don't need to concern yourself with cords or plug sockets.
Great for vacuuming stairs, small spaces, cars, high reaching areas without causing strain to your wrists.
Disadvantages of cordless vacuum cleaners
The bins on cordless vacuums are smaller than standard machines so you'll be emptying them more often.
Cordless units are usually costlier than corded vacuums.
The market is flooded with low-performance cordless vacuums. Beware of cheap brands that are poor quality.
Limited cleaning times depending on battery life.
Overall, corded cleaners are currently the best option for deep cleaning or vacuuming larger areas. Corded vacuums are good value for money because you would need to pay more money for comparable suction power on a cordless model. Having said that, I still think that both variants have their merits depending on your requirements. I personally own a corded and cordless vacuum, and wouldn't do without either of them.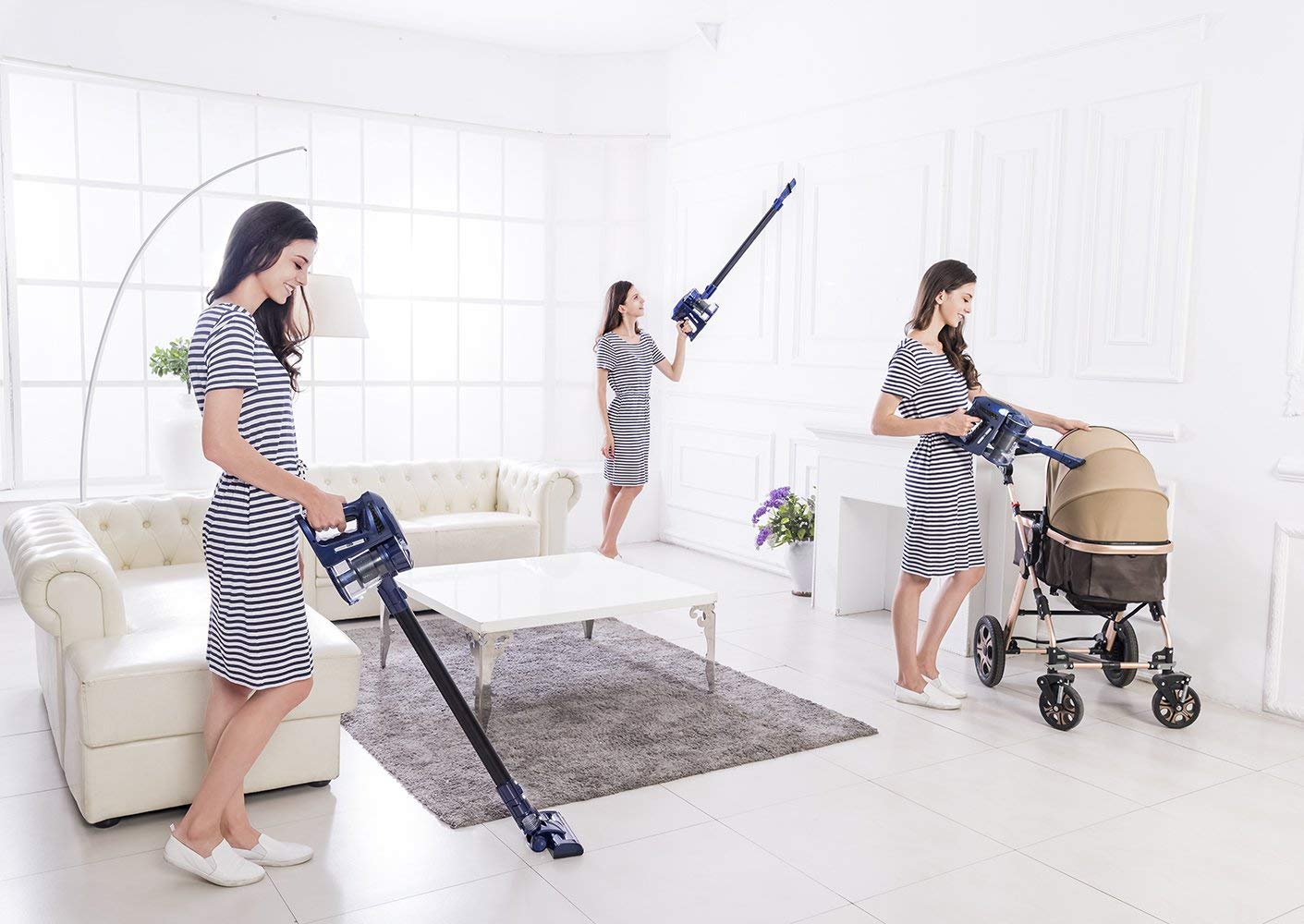 When the time comes to choose your perfect cordless vacuum cleaner make sure that you take note of the points discussed above. Be wary of inferior vacuums that will give you unnecessary trouble and stick to the recommended cordless vacuums in the link below.
Recommended Read: Best Cordless Vacuums Cleaners
---
Vacuum cleaner tools and accessories
Most vacuum cleaners are provided with a variety of convenient functions and attachments to get the job done easier. These accessories are useful but do you need them all or are some of them just an unnecessary expense?
Floor-cleaning tools
The majority of vacuums are supplied with a regular combination floor cleaning head. This tool is multipurpose and cleans all types of floors. You can manually adjust the tool when moving between hard flooring and carpets. Upmarket combination tools will automatically adapt to different floor types.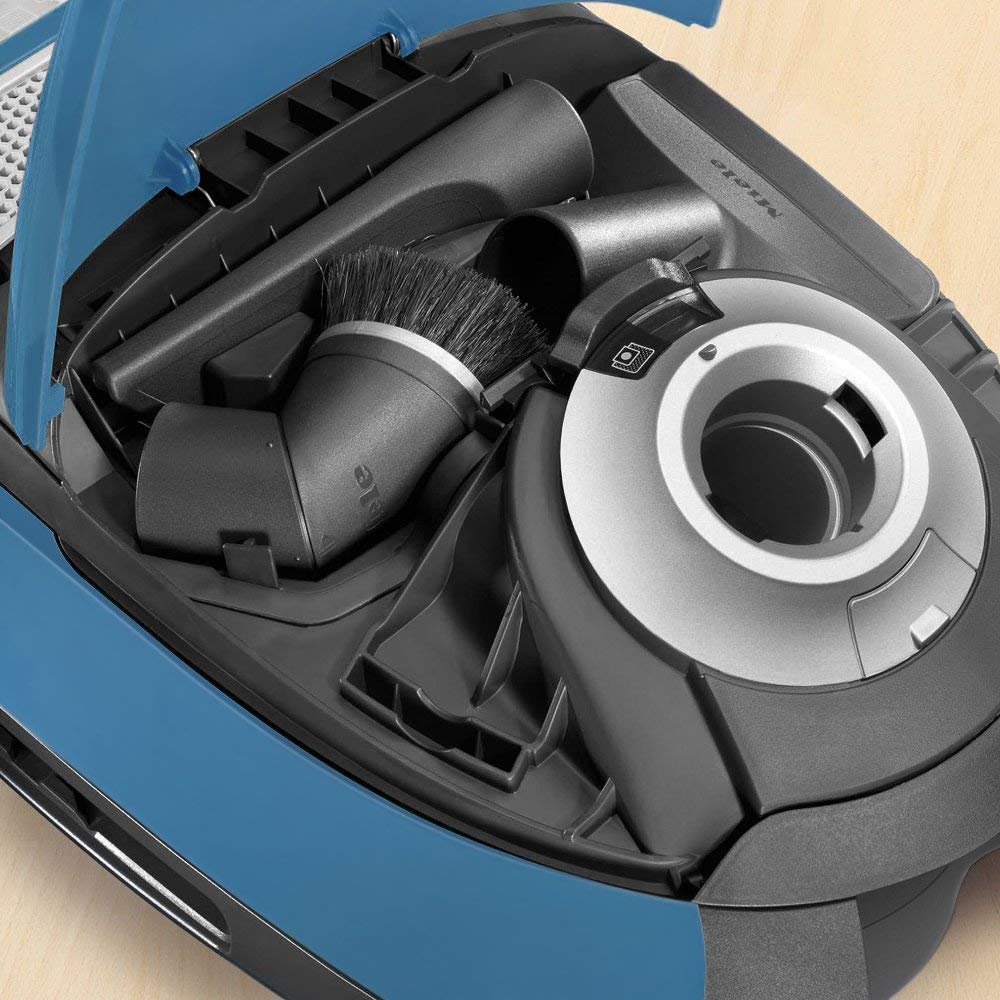 Floor cleaning heads with rotating brush bars or turbo tools are very useful at agitating stubborn dirt and lifting it from carpets. Special tangle-free tools will also pick up per hair and prevent it from getting stuck or twisted around the brush bar.
Mini attachments
Almost all vacuum cleaners come with a standard pack of attachments that comprises of an upholstery attachment, crevice tool, dusting tool, or a multipurpose tool that can perform most of these tasks. You might also get some of the below tools depending on which brand and model that you buy-
Mini turbo cleaning tool- This is a popular tool. It's a portable cleaning tool with a rotating brush bar and is particularly handy for picking up hairs, dust and lint from upholstery, small spaces, stairs and areas that a bigger floor attachment couldn't easily get to.
Flexible tools- these bendable wands give you access to clean high reaching areas such as above cabinets, shelves and doors.
Mattress attachment– This tool is a must. With this, you can deep clean your mattress to get rid of dust and skin cells that might provide a feeding ground for bed bugs.
Extendable tubes- these will provide you with additional reach to clean ceilings, chandeliers and high areas.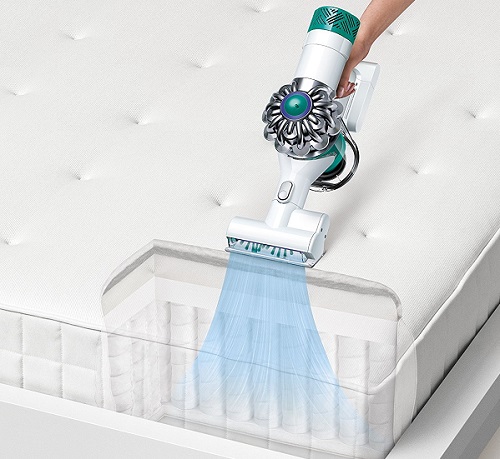 ---
Extra features to look out for when buying a vacuum cleaner
Adjustable suction
If your home has a variety of different floor types or if your carpets are of various thickness, then it's advisable to buy a vacuum cleaner with adjustable suction power so that you can glide it over different surfaces without the cleaner head getting stuck to the floor.
The best vacuums are equipped with a switch that lets you change the suction to the appropriated level. Cheaper vacuums often depend on outlets that you open and close on the cleaning head or wand.

Switches and controls
Depending on the vacuum that you choose, it might incorporate a lever on the cleaning head to control the suction or to adjust it from a hard floor to carpet setting. Premium models typically have controls conveniently located on the handle, or tools that can automatically adapt, so you can control your vacuum without needing to crouch down.
Filtration
Filters stop dust and airborne allergens from floating back into the air once they are trapped inside the bin. Filters come in a variety of ranges, some are washable, some need replacing after a certain period of time, and other premium filters can clean themselves. It's vital to keep your filters clean so that your machine runs optimally. Make sure you check how easy it is to access the filters on your new vacuum.
Inferior filters are truly worthless, their inability to retain dust renders them useless. Low-grade filters will let the same amount of dust escape as they pick up. It's worth sticking to our recommended vacuums to avoid this hassle.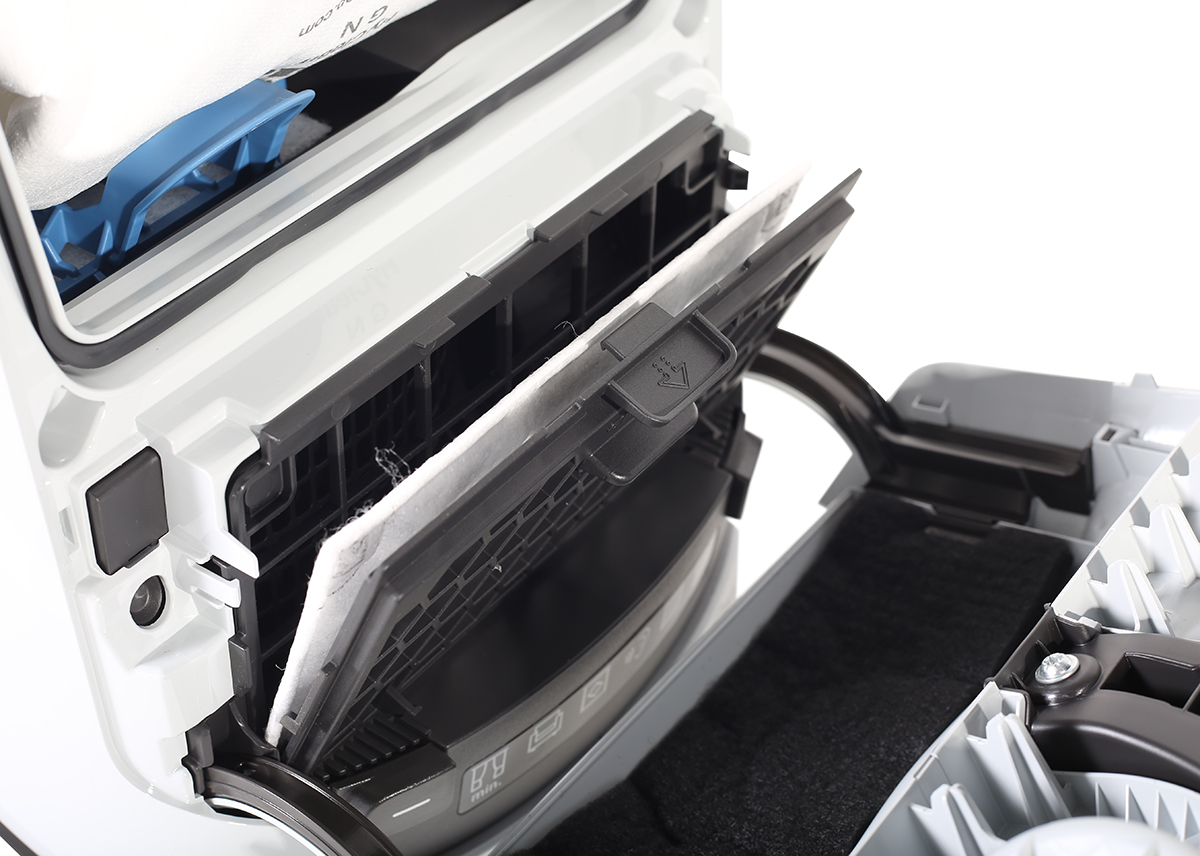 User-friendly vacuums
You should take into account the following features to get the most convenience from your new vacuum cleaner-
Sound– how loud is your new vacuum going to be? Some vacuums are unpleasantly noisy whilst others operate quietly without causing a disturbance. Stick to vacuums cleaners that are virtually silent.
Cleaning range- If you choose a corded vacuum it's wise to get one with a long cable. Low-grade vacuums usually have shorter cables. Cords will measure anywhere between 6- 15 metres, so it's important to get the longest one possible to save you constantly looking for available plug sockets.
Is it heavy? – How much will your vacuum weigh? The weight can be anywhere between 2kg to a load-bearing 10kg! Opt for an easy life and find a lightweight vacuum by clicking this link.
Pushing and pulling- In addition to the weight of the machine you need to consider how easy it is to push and pull the cleaner head over the floor. This hinges on the design of the floor head. Stay away from vacuums that are difficult to move across floors.
How big is the bin? – Bin sizes vary hugely. The capacity can range anywhere from 0.5 litres to 4 litres and beyond. Larger homes will benefit from a vacuum with a bigger capacity to avoid constant bin emptying.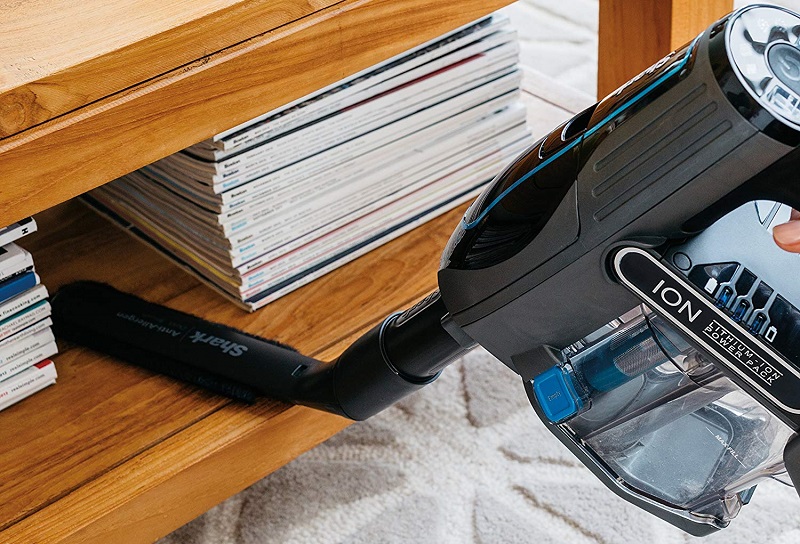 Vacuum cleaner energy efficiency
It's all fair and well to buy a vacuum cleaner with heaps of suction power but not at the detriment of energy efficiency. You don't want a vacuum that adds costs to your electric bill. This is such an important topic that countries like the UK have placed restrictions on the power of the motor inside a vacuum. It can't be more than 900W.
Vacuums also need to show an energy label that displays their energy efficiency. In addition to this, the machine should display performance and emissions details. It not all about high-powered vacuums, even units with a lower power output can provide a great cleaning experience.
---
Should you buy a robot vacuum cleaner?
Robot vacuums are incredibly convenient but they can't match the power of a full-sized vacuum. Robots provide a great solution to stay on top of floor cleaning and the technology inside them is getting better year on year. Battery and suction power is constantly improving so it's worth considering buying a Robot vacuum if you want to automate floor cleaning.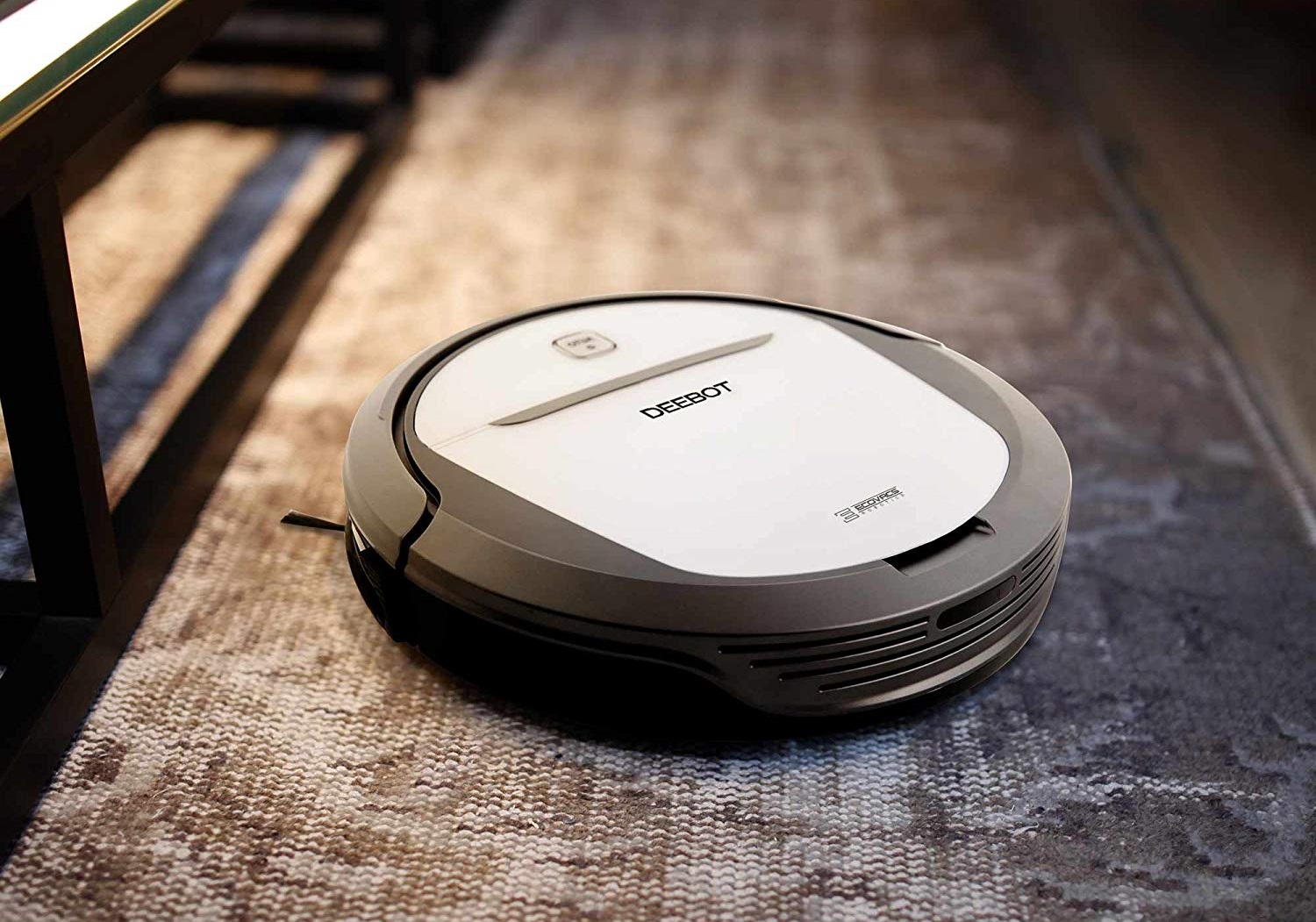 Robot vacuum cleaners are portable, autonomous vacuums which lift dirt from your floors without your help. The price of a decent robot cleaner ranges from $150 to over $800. You don't need to shell out big bucks for a high-performance robot as there's a great range of low-cost reliable units to choose from. Most robots can be controlled via a mobile app or a remote control.
Robots have their drawbacks such as not being able to clean stairs or high reaching areas, so you'll need another vacuum to perform these tasks but you can rely on the robot to take care of the majority, say 80%, of vacuuming. Even with their drawbacks, they are a convenient time-saving cleaning gadget to maintain clean living spaces and keep your home free from hair and dust.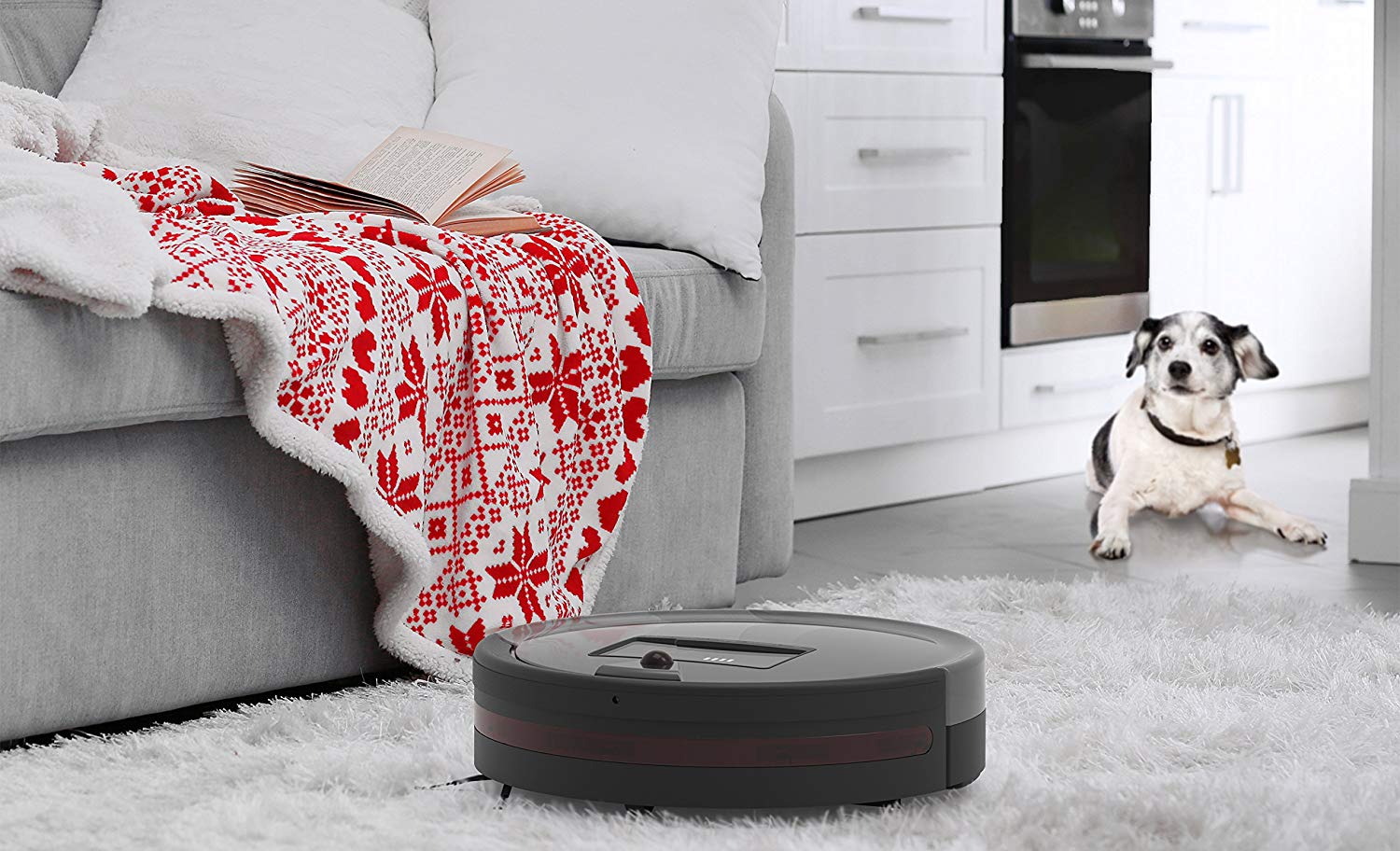 I've trialled out a range of robot vacuums from various manufacturers such as ECOVACS, Neato, iLife, Eufy, Samsung, Dyson and so on. If you want to discover the best robot vacuum cleaner of them all then why not check out the link below for our recommended units.
Recommended reading: Best Affordable Robot Vacuums
---
How to inspect your vacuum cleaner before you buy
It might be worth visiting a store and checking out the vacuum cleaner that you're thinking of buying. Here are a few things to check:
Switch on the vacuum– ask a member of staff if you can turn on the machine. This will help you gauge its loudness and if it is easy to move around. If the floor cleaner head gets stuck to the floor and the suction can't be adjusted then I'd recommend choosing a different vacuum.
Lift the vacuum– it's a good idea to buy a lightweight vacuum if you're going to be carrying it up and down the stairs or manoeuvring it between multiple rooms. Lift up the vacuum to make sure that it's light.
Pivot it flat against the floor– chances are that you'll need to clean underneath furniture and bedframes, check that the vacuum can pivot to a flat position so that it can access gaps between the floor and furniture. Not all vacuums can do this which could be an inconvenience as you'll need to manually move around your couches, tables, chairs and so on.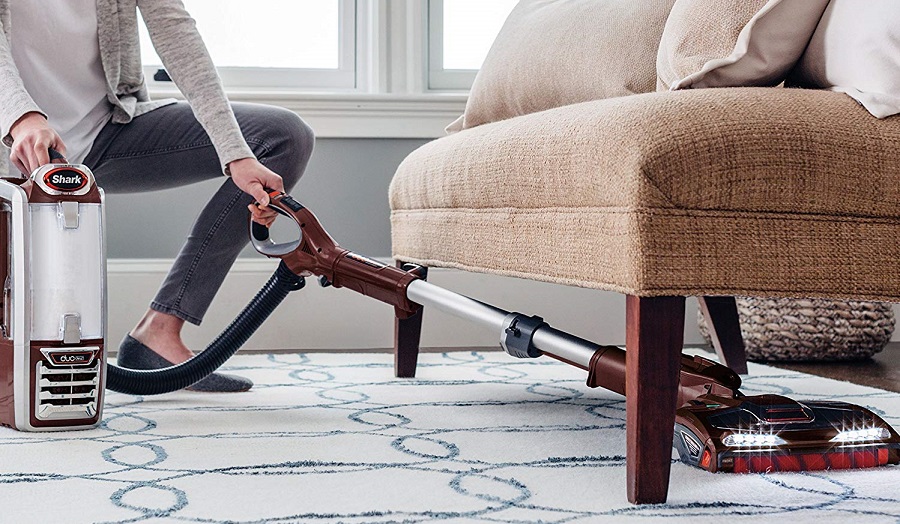 Scrutinize the filter and bin- can the bags be swapped easily? If the unit is bagless how easy can you empty the canister? Are the filters easily accessible? If possible, try get a model with washable filters. If not then you should research the cost of spare filters and bags.
Things you can't inspect in store.
Unfortunately, you can't check everything in the store. It's not possible to gauge how good the vacuum will clean your floors or if the suction power will fade over time. You won't be able to know other users experiences and reliability of the machine.
Buying a vacuum cleaner that will stand the test of time.
A vacuum cleaner is a big household purchase and you want to make sure that you get it right when choosing one. It's important to get a durable vacuum as you'll be using it on most days. Brands like Shark and Dyson make some of the most reliable vacuums on the market and their customer service is second to none. Stay away from cheap brands with low reliability.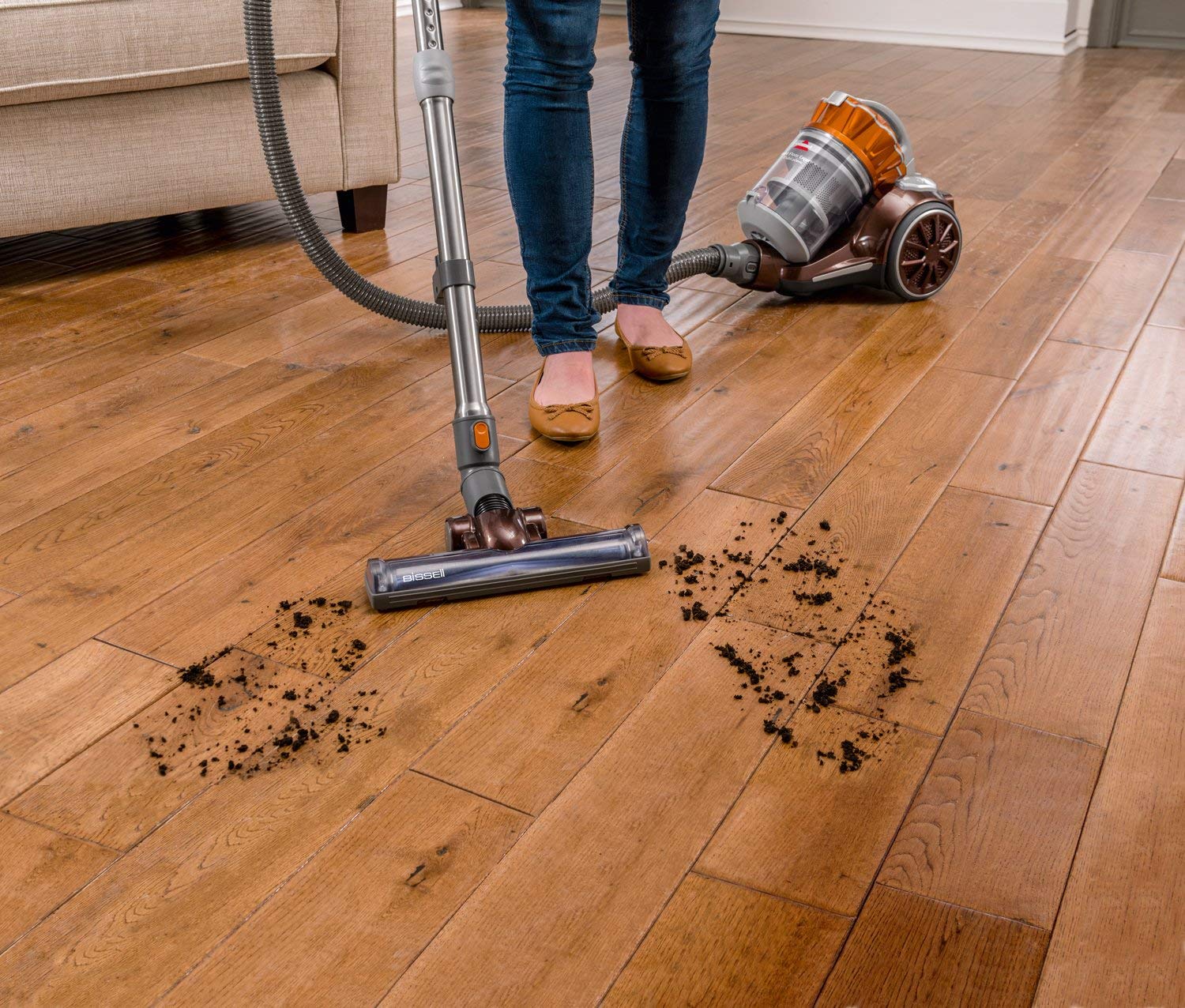 ---
Conclusion
There are just as many vacuums out there with poor performance as those with brilliant cleaning abilities. If you've read this far I'm guessing that you're serious about finding the best vacuum cleaner for your home. Why not start here?
We've shortlisted the best of the best so that your buying experience is stress-free. I've included links throughout this post to help you decide on the most suitable model for your requirements. The hard work has been done for you so that you can buy with confidence.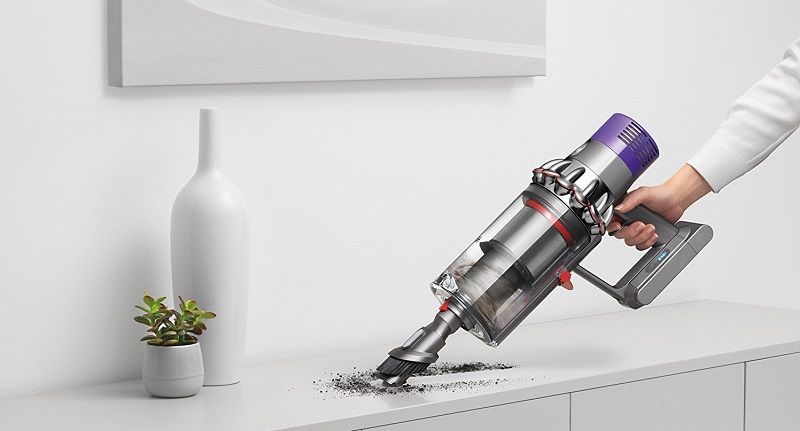 Our recommended vacuums have been tested on different floors types and rated according to their performance. You will also discover how well these units pickup tough dirt like hair and ingrained debris.
Are you considering buying one of our recommended vacuum cleaners or do you already own one? Please leave your comments in the section below. I'd love to hear from you.
---
Our List of the Best Domestic Appliances