Searching the market for a vac that handles solids and liquids? We'll show you how to choose a wet and dry vacuum cleaner in 2021. If you're not sure how to find the best one or what features you need to look out for then you've come to the right place. Sit back and continue reading our guide which will take you through everything you need to know.
The most important thing to consider when looking for a new wet & dry vacuum is your requirements. Are you a workman that needs an appliance to clean up after you're done sanding, drilling or sawing? Do you need a domestic device that can unblock sinks and dry up wet floors or leaks? How many gallons of water does the machine need to extract in one go?
It's important to understand your new machine's capabilities and performance levels so that you can get the most out of it. I'll highlight the main features to take into account throughout this article so that by the end of it you'll be well-versed at what to expect when buying a new wet and dry vacuum cleaner.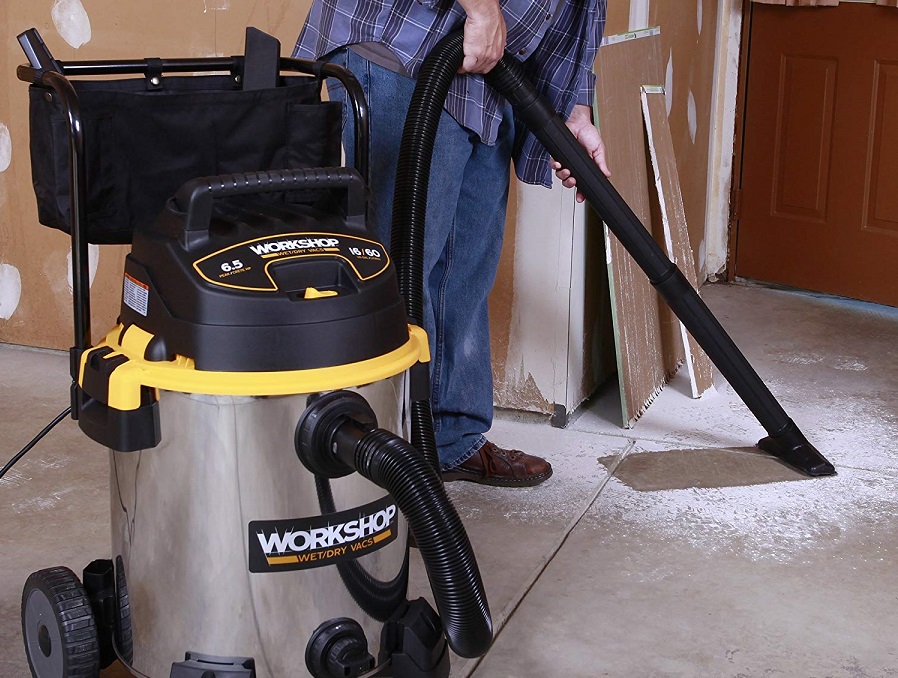 What is your budget and usage requirements?
In this section, we'll delve a bit deeper into your usage requirements. The standout feature of a wet and dry vacuum is its ability to suck up water on in addition to vacuum cleaning. A standard vac is not capable of this as the water would short-circuit the electrical components whereas a wet/dry vacuum has a layer of protection that keeps the electrics completely dry and separate to the collected water.
If you need a machine that can occasionally pick up liquids as well as perform regular household duties then a smaller unit, under 4 gallons, would be adequate. For those that need a machine that can deal with mess on an industrial level and one with a bigger tank size then you'll need a unit that can collect a minimum of 6 gallons and a 3 peak motor. We've shortlisted the best wet and dry vacuums available in 2020, simply follow the link below to see our top recommendations.
Affordability is also an important factor when deciding what type of machine to get. The majority of our recommended wet vacuums cost less than $200, and most of them are priced substantially less than this, however, they might be a few compromises with cheaper models. For instance, budget models are usually equipped with a less powerful motor and a lower capacity.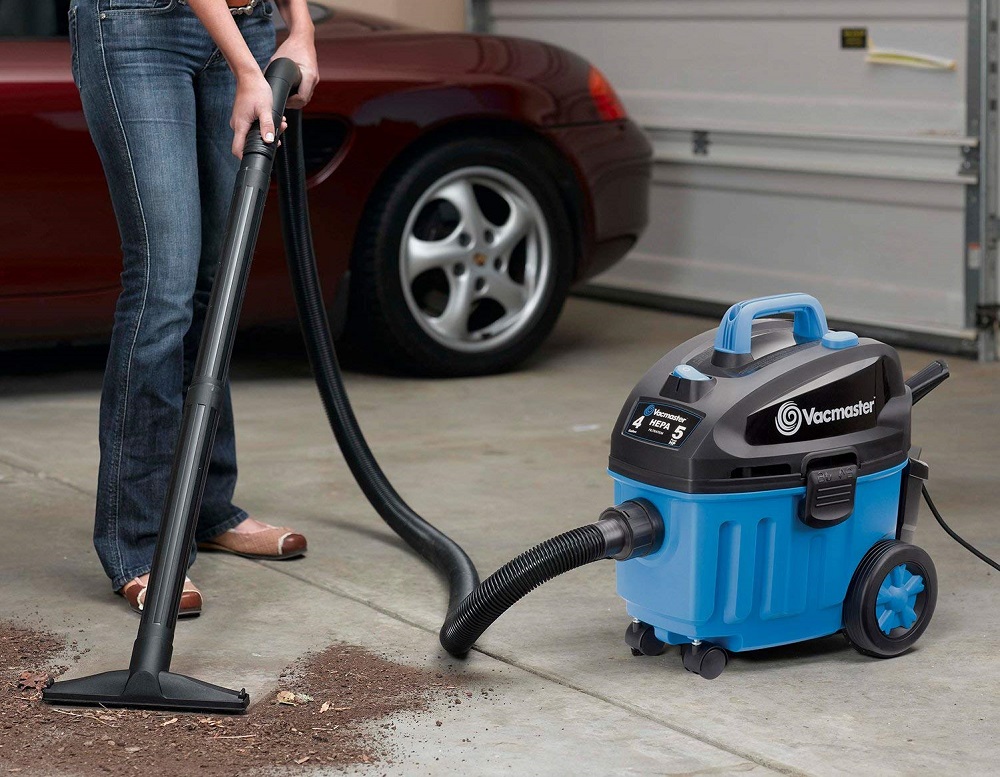 Recommended Reading: Best Wet & Dry Vacuum Cleaner
Do You Need a Handheld or Full-Sized Model?
It's also possible to buy a handheld wet vacuum but these are more suited for smaller tasks like spot cleaning spilt liquids and would not be able to cope with larger areas or commercial cleaning.
The models that we've discussed thus far are full-sized robust cleaners that can perform the most demanding type of cleaning such as cleaning up sawdust, wood chippings, picking up snow and so on. A handheld wet vacuum cleaner has considerably less suction power and water-holding capacity but still has its uses and advantages.
For starters, a handheld unit is cheaper than a full-sized wet & dry vac and is easier to store in homes with limited storage. They are handy for fast clean-ups that don't require a large machine to be assembled just for a small spill.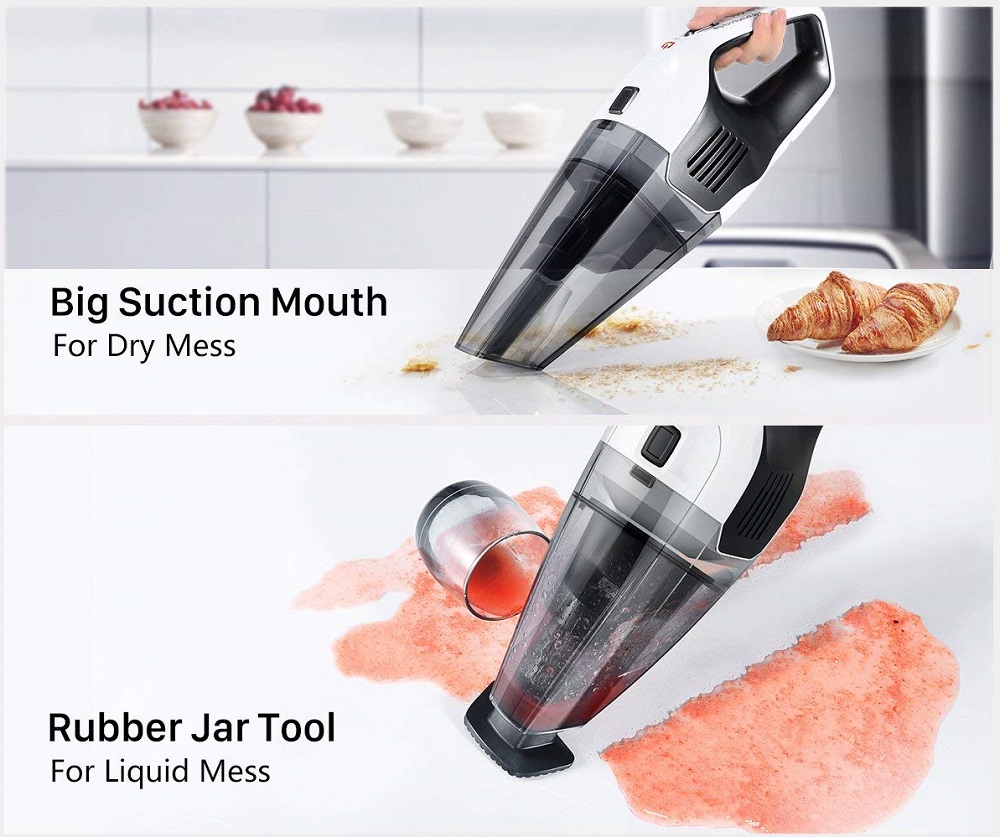 Recommended Reading: Best Wet & Dry Vacuum Cleaner
What about Suction Power?
If there's one function that sets apart the wet and dry vacuum cleaner from other types of vacuums is their industrial-level suction power. These mahcines are incredibly powerful and as a result, they can extract large volumes of water on demand.
Wet and dry brands such as Craftsman, Workshop, Shop Vac and Vacmaster are different to standard upright or canister vacuums because their suction power far exceeds them. This level of suction is required to clean areas such as workshops, construction sites, debris caused by power tools. Could you imagine trying to do all of this with your domestic vacuum? Not a chance. If you're after a powerful long-lasting and virtually indestructible vacuum cleaner, a wet and dry unit is the perfect choice.
But even with this high level of suction there's still some big differences in suction levels between wet and dry models. High power wattage doesn't necessarily equate to higher suction, but there's generally a correlation with the two.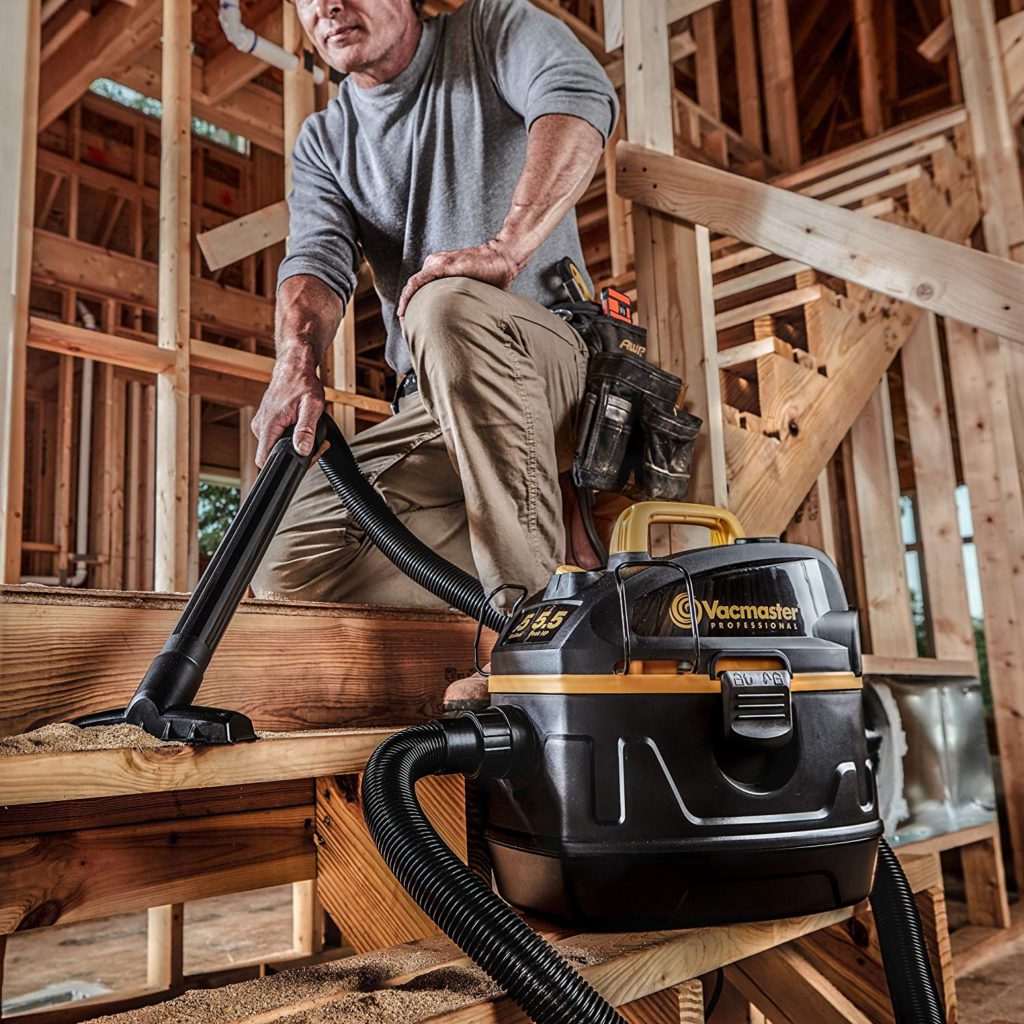 Always check the suction power level before buying to get an idea of the tasks your desired model can carry out so that you know it won't struggle with the demands placed upon it.
Is it possible to have too much such suction power? Yes, there is! If you decided to clean your house carpets with a powerful industrial wet/dry vacuum, the suction power would probably lift the carpet and keep the nozzle or cleaner head stuck to it, thus making it harder to push back and forth.
Length & Diameter of the Hose
The diameter of the hose will determine the amount of debris or liquids that the vacuum can pick up and the rate at which it does this. The large proportion of wet and dry vacuums are equipped with large-diameter hoses but it's a good idea to assess this before purchasing.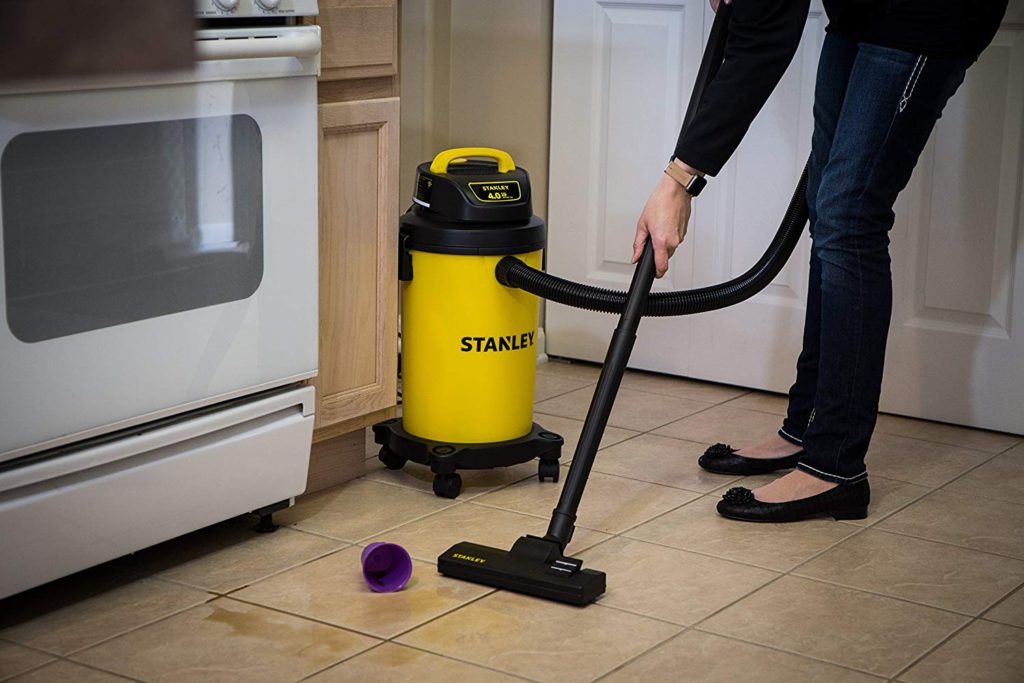 The hose length is equally as important because it determines the cleaning range of your unit, a longer length hose ensures that areas that are difficult to reach can be accessed easier. In certain cases a longer hose can result in lower suction power.
Recommended Reading: Best Wet & Dry Vacuum Cleaner
Wet and Dry Tank Capacity
A machine with a larger water gallon capacity is more convenient and time-saving. Bigger capacities are a must-have on work sites to ensure longer operating times, as small units would need to be emptied frequently.
Another thing to look out for is the listed capacities for wet and dry vacuums, these could be different for the dry capacity compared to the wet capacity. Note that liquid weighs more than dry debris, therefore a larger volume of liquid would be more difficult to empty out of the tank.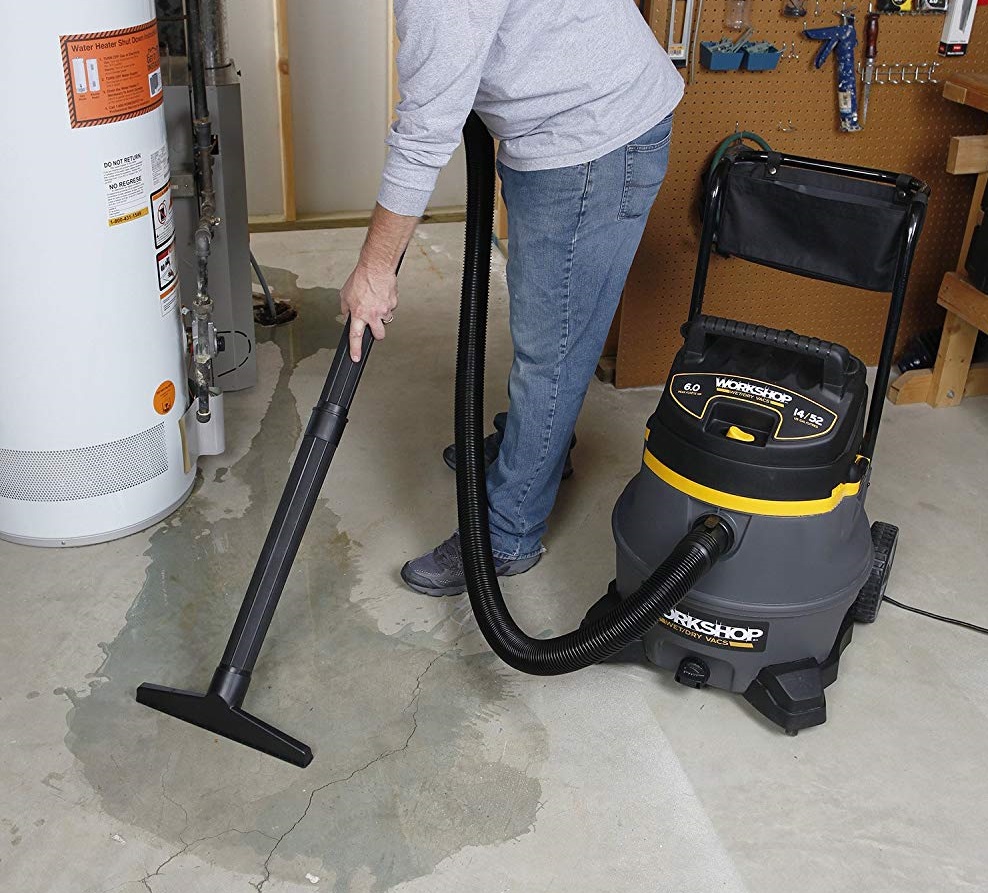 Filtration
Wherever possible, choose a wet and dry vacuum with high-grade filters particularly if you suffer from airborne allergic reactions. If you're after a model for worksites that work with hazardous substances, you'll require a machine with filtration designed to cope with this.
Features To Consider When Buying A Wet & Dry Vacuum
Accessories– Most wet and dry vacuums come with standard attachments such as a crevice tool, wet nozzle and an extension wand. If you need accessories for specific tasks then make sure you check what's included in the box before purchasing. Preferably, get a model with built-in storage.
Length of the power cable– a longer cable is better for cleaning bigger rooms and reduces the need to constantly change plug sockets.
How much does it weigh?– The heaviness of a vacuum should be considered. Don't underestimate how challenging a heavy appliance is to move around. You don't want to be stuck with a machine that adds time to your cleaning and is a burden to manoeuvre.
An outlet for Power Tools- This feature is not included on all wet and dry vacuums but is extremely useful for those that work with power tools. You can connect your work tools to the outlet and the machine will automatically extract any resulting dirt when required.
Recommended Reading: Best Wet & Dry Vacuum Cleaner
Noise level– Certain wet and dry machines are noticeably louder than others as a result of their strong motors. I'd recommend buying a unit that is fitted with a noise diffuser to minimise its loudness.
Water Drainage- Some units are equipped with a drainage valve to empty large volumes of water, thus eliminating the need to lift the tank and tip out the liquid.
Hose connection– in some cases the material that connects the hose to the tank can be of poor quality. If you want a hard-wearing connection, search for a model with a screw-on or lock connection.
After-care– The majority of wet and dry cleaners include a limited warranty or guaranty. It's a good idea to check if this also covers labour and parts.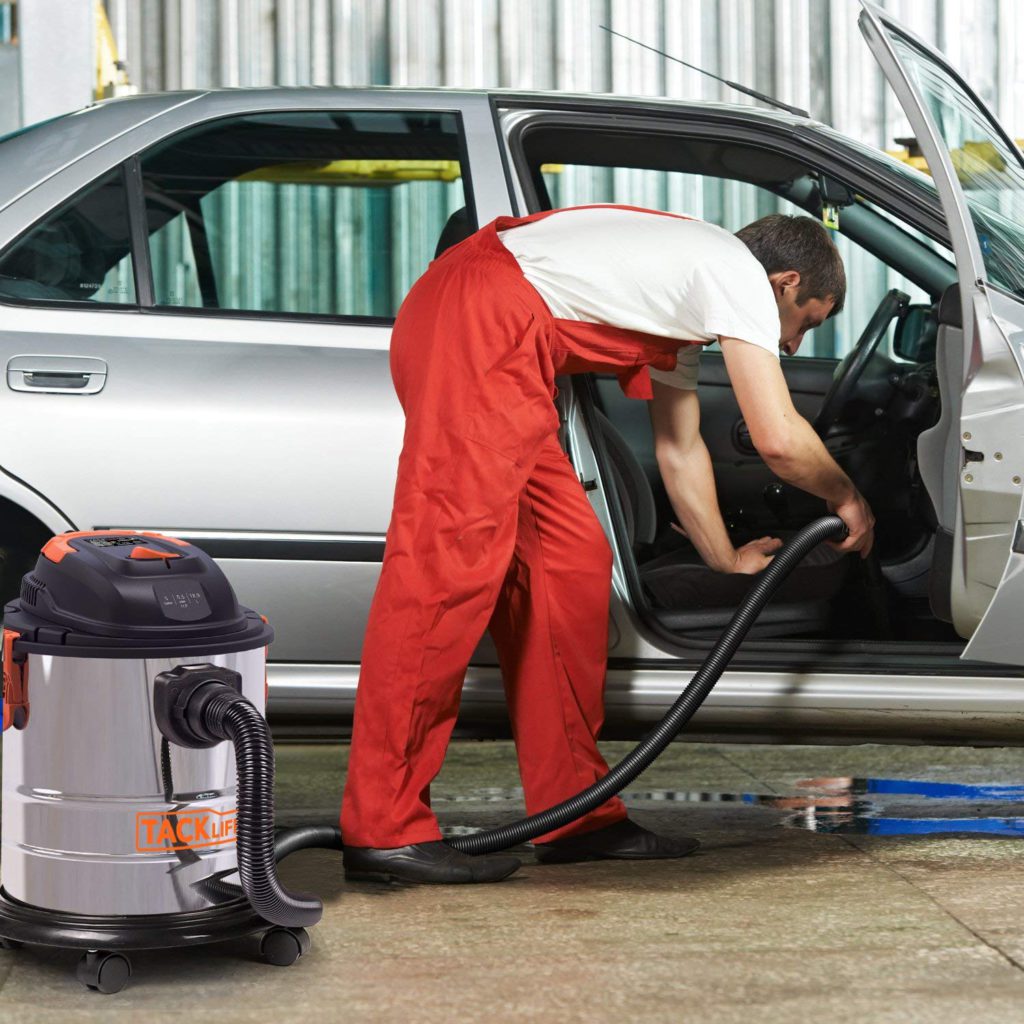 Recommended Reading: Best Wet & Dry Vacuum Cleaner
Wet & Dry Vacuum Cleaner FAQs
Can Wet and Dry Vacuums Clean My Carpets?
Carpet Shampooing machines warm up a tank of water and disperse it onto the carpet. The water is mixed together with a cleaning fluid (specifically designed for carpets), which then dislodges dirt with the help of scrubbing brushes found at the base of the unit.
The carpet washer then sucks up the dirt and dirty water into a separate tank leaving a fresh-looking carpet once done. Some carpets cleaners might wash in a slightly a different way, but overall this is how they work.
Wet and Dry Vacuums are not to be confused with carpet cleaners. They cannot do the above. They don't come with a dual tank for clean and dirty water and they cannot disperse shampoo onto carpets. You can vacuum liquids efficiently from wet floors with a wet and dry vacuum but if you want to wash your carpet you'll require a carpet cleaner.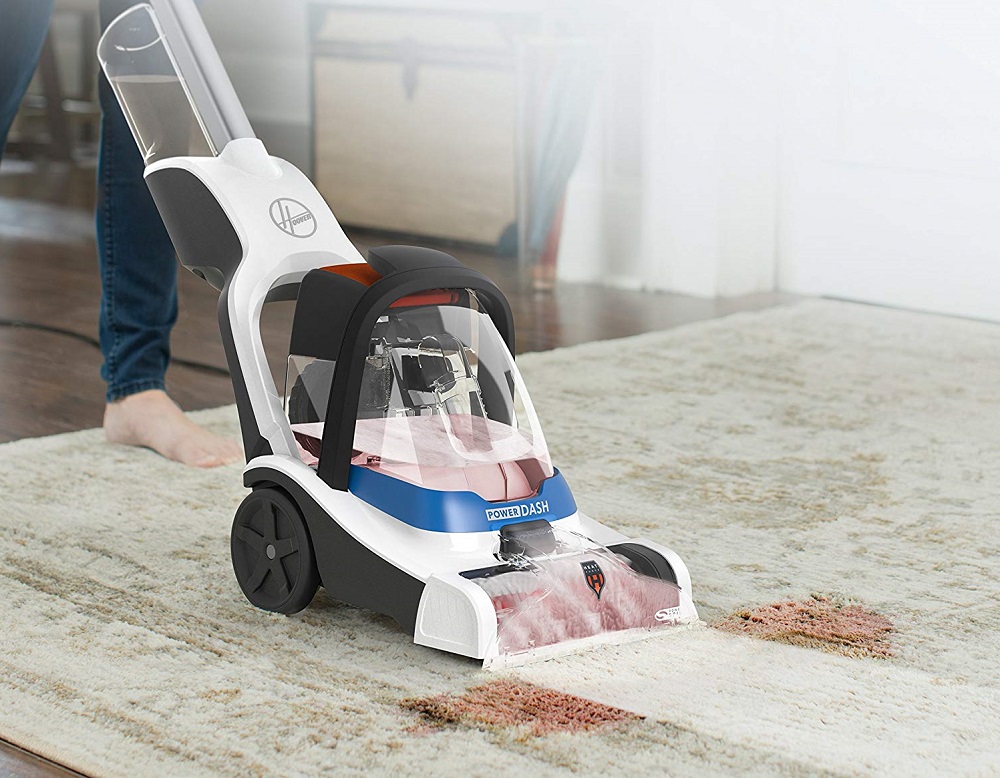 What Sets Them Apart From Other Vacuums?
For starters, wet & dry vacuum cleaners are built to cope with demanding jobs that a regular vacuum simply couldn't withstand and for this reason, they are often used for workshops, building sites, shop floors, outdoor tasks such as gardens, removing snow, vacuuming dirt from decking and cleaning vans/trucks. To deal with such challenging environments they have to be heavy-duty and stronger than other machines.
One of the most important factors of these type of appliances is their ability to clean both dry debris and liquid substances. To do this the electric components need to protected from the water. There is a special insulation that separates the electrics from liquids, thus keeping the unit and the user safe from short-circuiting or electrocution respectively.
Within the machines, most units will be designed with a mechanism that separates solids from water. You will need to adapt the machine, by changing its filters, to perform specific tasks but this also varies between models.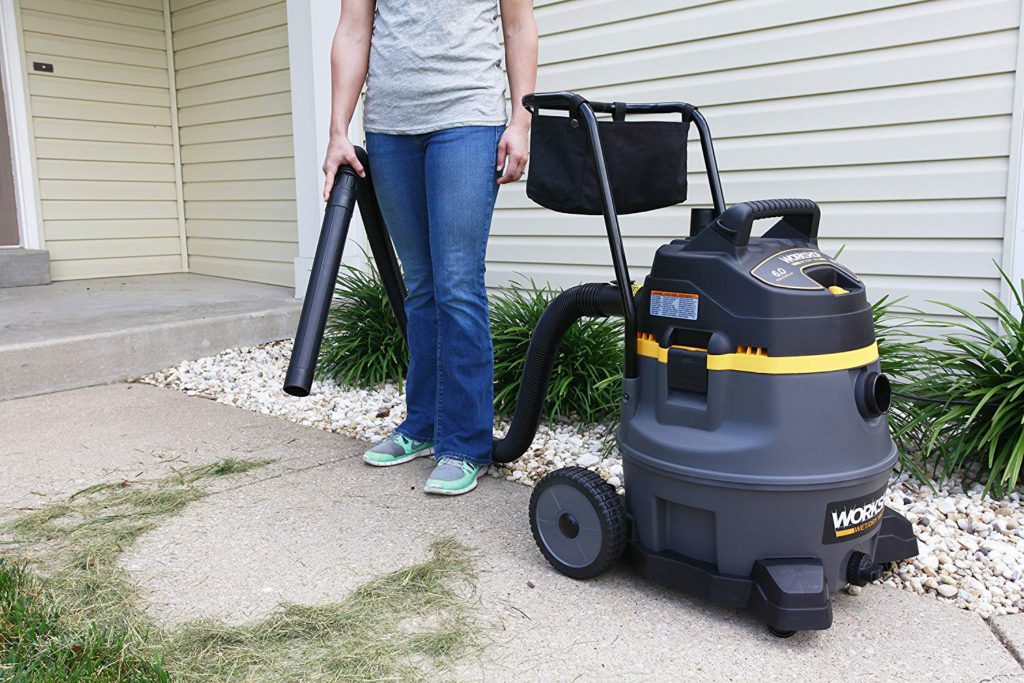 You can also reverse the motor from suction to blower and as a result it can be used to shift leaves or blow away dust from your tools. Some models will come with a dedicated detachable blower.
Recommended Reading: Best Wet & Dry Vacuum Cleaner
Summary
You've come to the end of our guide and I hope that we've made it clearer on how to choose a wet and dry vacuum in 2021. These units are the most robust appliances available for cleaning. They can work through gruelling tasks that would soon break a standard vacuum cleaner, and their capabilities to extract water from floors and unblock sinks increases their usefulness.
Before settling on a wet and dry machine, begin by considering what you need it for and what areas it will be required to clean up. is it needed for domestic or industrial use or maybe both? Also, check how far your budget can stretch, sometimes the price difference between an average and outstanding vacuum can be a few bucks.
Overall, the suction performance is normally the deciding factor when choosing your ideal model. There are a large number of wet & dry vacuum cleaners that deliver great suction power, therefore providing spotless results.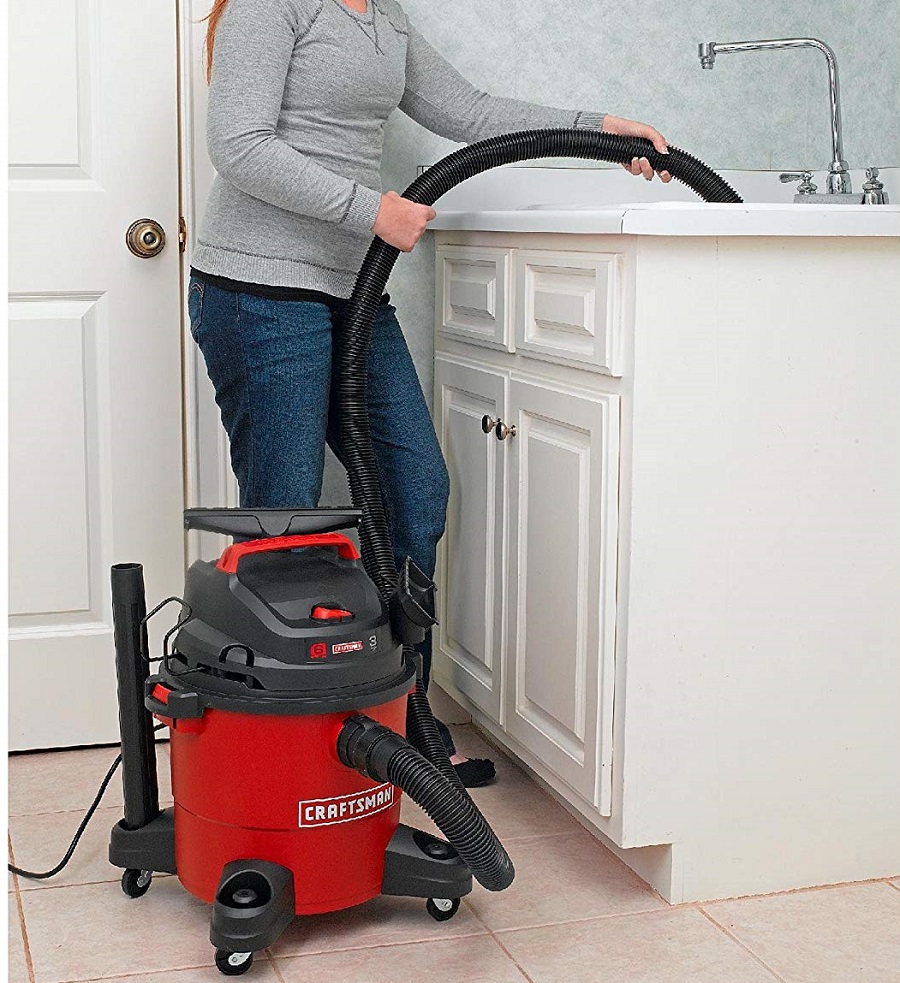 Are you considering buying a wet and dry vacuum cleaner or do you already own one? Please leave your comments in the section below. I'd love to hear from you.
Recommended Reading: Best Wet & Dry Vacuum Cleaner
Our List of the Best Domestic Appliances