The modern lifestyle leaves little time for house cleaning. Our robotic vacuum cleaner guide deals with this and helps to demonstrate features worth considering when searching for a suitable robot for your home. In addition to this, we've included a review section that reveals the best robots vacuums from the bunch for different budget brackets.
Currently, you will find a horde of robot vacuums at various prices but how do you choose from a list that seems endless? Is your home mostly carpeted or does it have hard floors? Are you a pet owner? A robot vacuum can help as long as you get one suitable for your needs.
You will immediately fall in love with the convenient features and some of the high-end robots provide virtually the equivalent performance as a full-sized vacuum cleaner. If you want to keep an eye on your robot whilst you're out shopping or at work why not get one that can connect to your home's Wi-Fi network?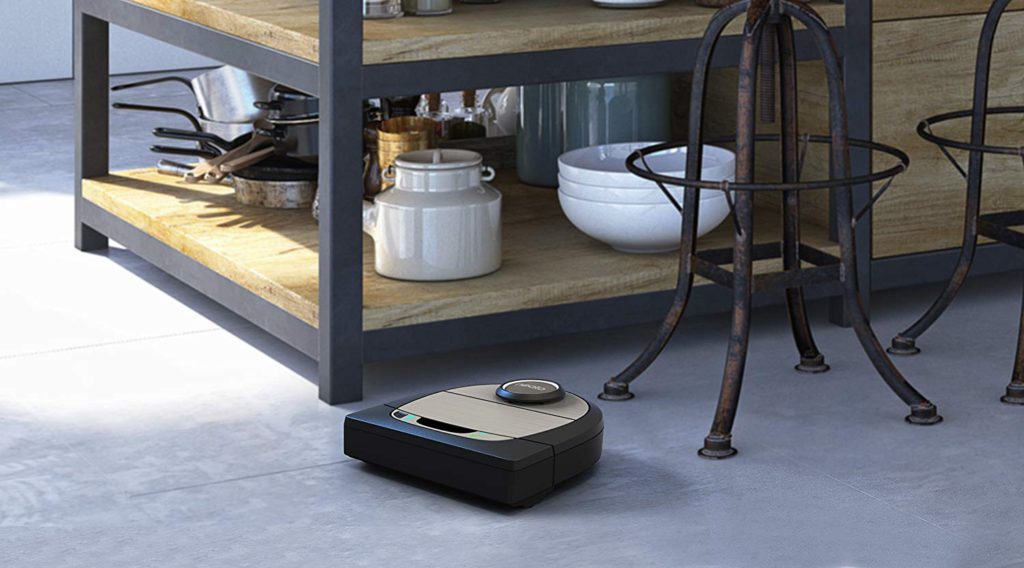 If you've had enough of manually vacuuming, sweeping and dusting floors there are plenty of robot options out there that can take this chore off of your hands and diligently clean even when you're not at home. If you've made up your mind that a robot is for you simply click the link below to head straight to our shortlist of the best performing robot vacuums for 2021.
Automation is the direction that the world is going and it's clearly evident when it comes to the monotony of household chores such as floor cleaning. The evolved robot vacuums of today provide you with various conveniences and as a result, you hardly need to intervene to vacuum floors -except for dirt disposal which takes less than a couple of minutes.
This guide will help you decide the most important factors to consider when looking for a suitable robot vacuum. If you're stuck and can't decide which brand or model to go for, you've come to the right place.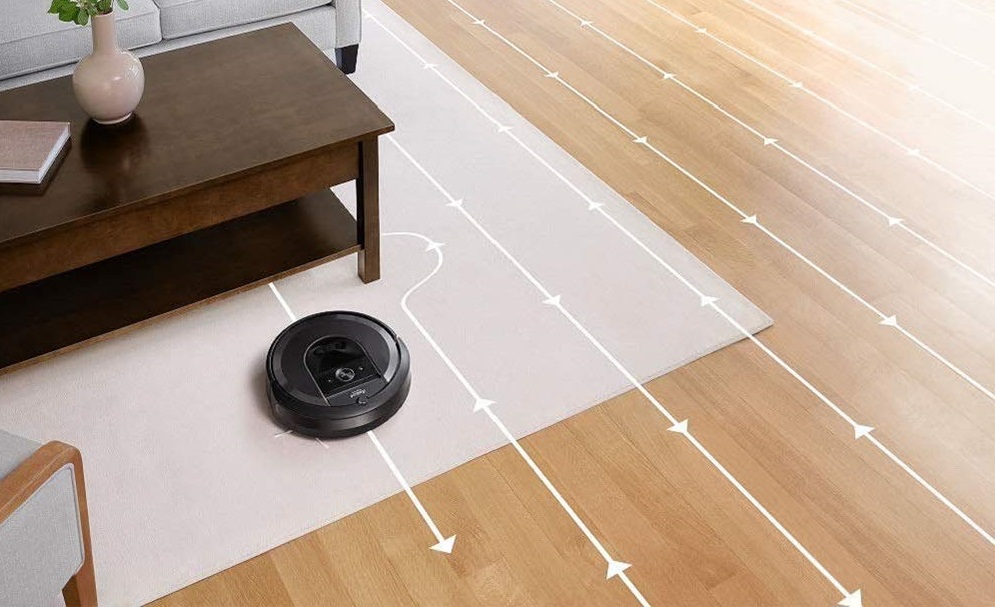 Recommended Reading: Best Robot Vacuum To Buy
Summary and Tips
What is Your Budget? The price range for robot vacuums is vast. You can pay as low as $199 for a budget unit or more than $999 for a top-end model. However, you will sacrifice some useful features if you opt for cheaper robots, such as Wi-Fi connectivity, self-charging or tractioned brush rollers.
Assess your Home. What type of flooring is dominant throughout your home? Have you got a cat or dog that spreads pet hair everywhere? These factors might seem insignificant, however, you shouldn't underestimate their importance when searching for the ideal robot cleaner.
Does it come with an App? Most modern robot vacuums come with a downloadable proprietary app that allows you to program the robot and control it from your smartphone. Certain robots can now illustrate a map of the areas they've vacuumed.
Not all Robots are created equal. Yes, some machines provide better performance than others. There are models that might clean better on hard flooring and others that excel at lifting pet hair.
How long does the battery last? All robot vacuums are battery powered, therefore, you're better off investing in a model that comes with a high-grade Lithium battery. A larger battery will normally provide longer running times but bear in mind that a lot of modern robots can now automatically return to their docks to recharge when they detect a low battery and continue with the job once the battery is topped up.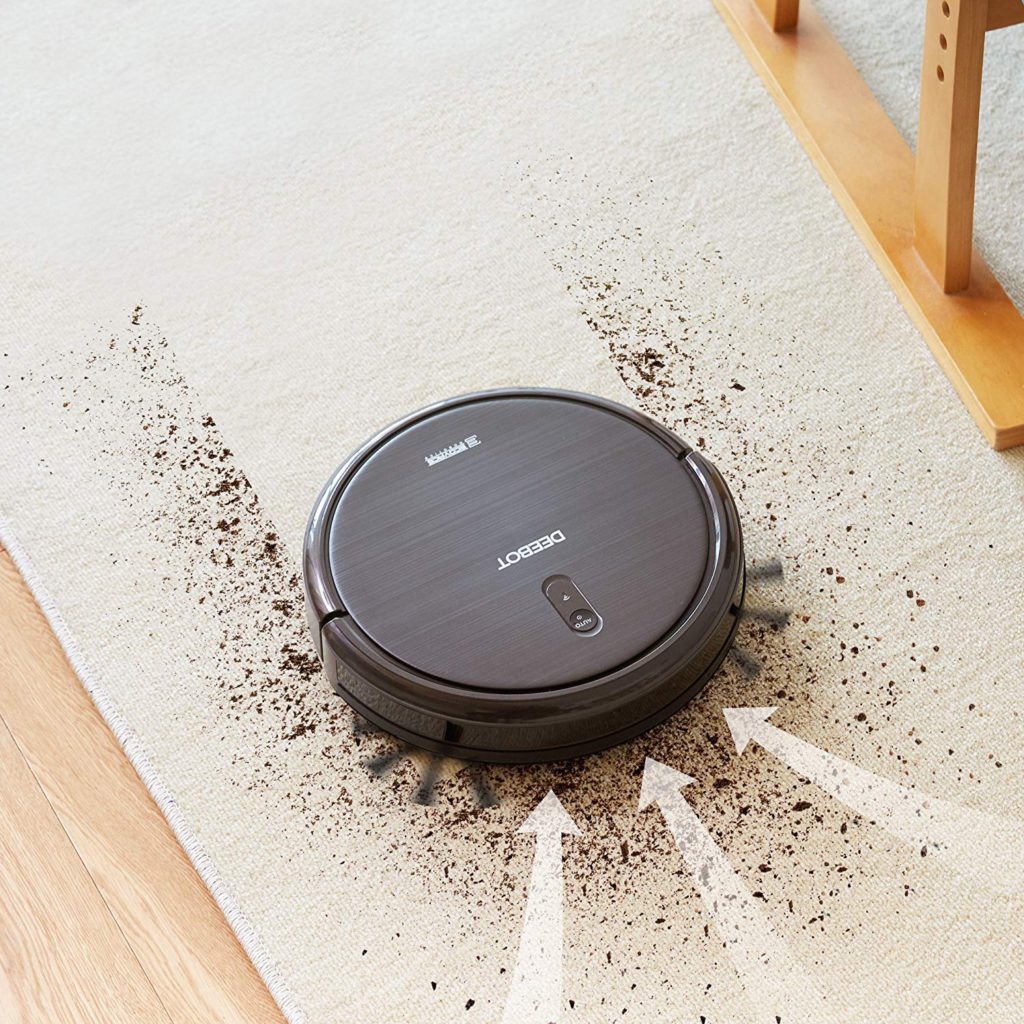 Autonomous Cleaning is The Future
Robots are quickly becoming a part of everyday life: from drones to self-driving cars. Robot vacuums are no different. These little machines keep your floors clean on a frequent basis and with the use of advanced sensors they can navigate to hidden areas that would normally be overlooked.
Most robot vacuums don't take the place of full-sized vacuums cleaners, at least not yet. However, they are extremely capable of sucking up cornflakes, crumbs, pet hair, dust and most of the mess that we spread across the floor on a daily basis. The advantage here is that a robot cleans often compared to just one big clean that you might /might not do over the weekend.
Most robot vacuums are programmable. You can set a customized schedule to fit in with your daily lifestyle, whether it's once a day or a few days of the week. There are even models with on-board HEPA filters for those that suffer from airborne allergic reactions.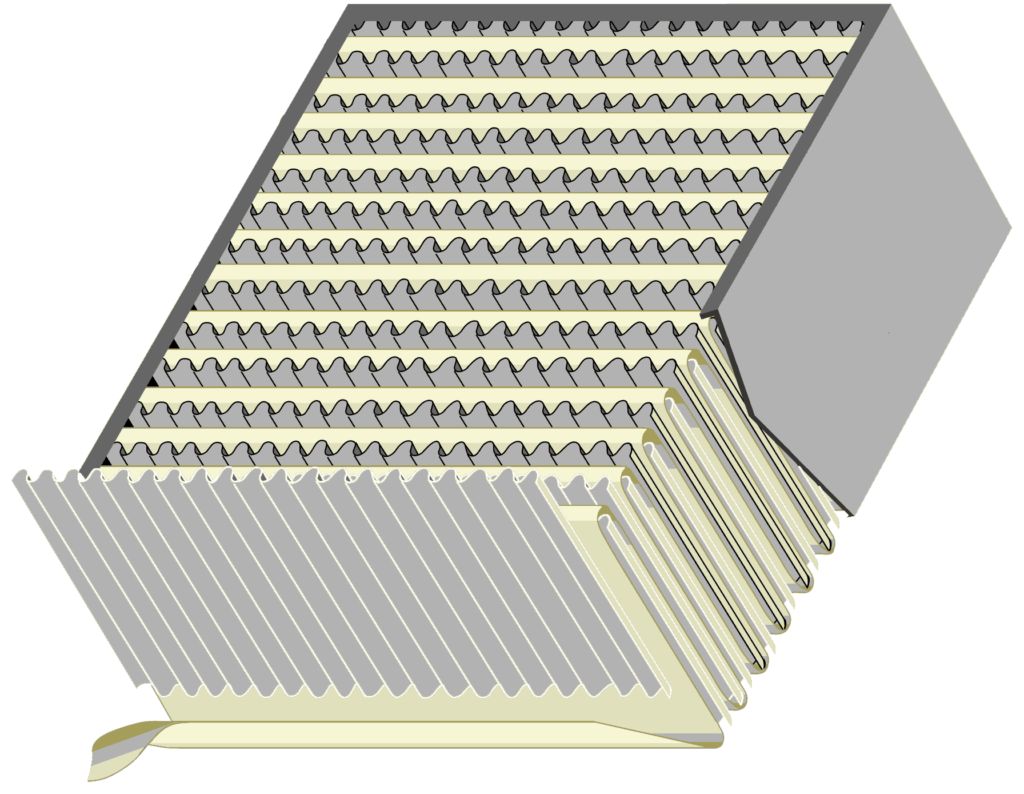 What Size is your house?
It's important to think about the size of the space that you need vacuuming on a regular basis. Some models are better suited for smaller homes such as apartments, while others can cope with bigger areas and larger homes. Your chosen model should be able to comfortably traverse your home and clean it efficiently.
You will also need to consider the gaps between the floor and furniture, and whether your new robot cleaner will be capable of traveling into them. Most of the latest robots have slimmer profiles, measuring 3 inches or less, to travel underneath couches and furniture with ease.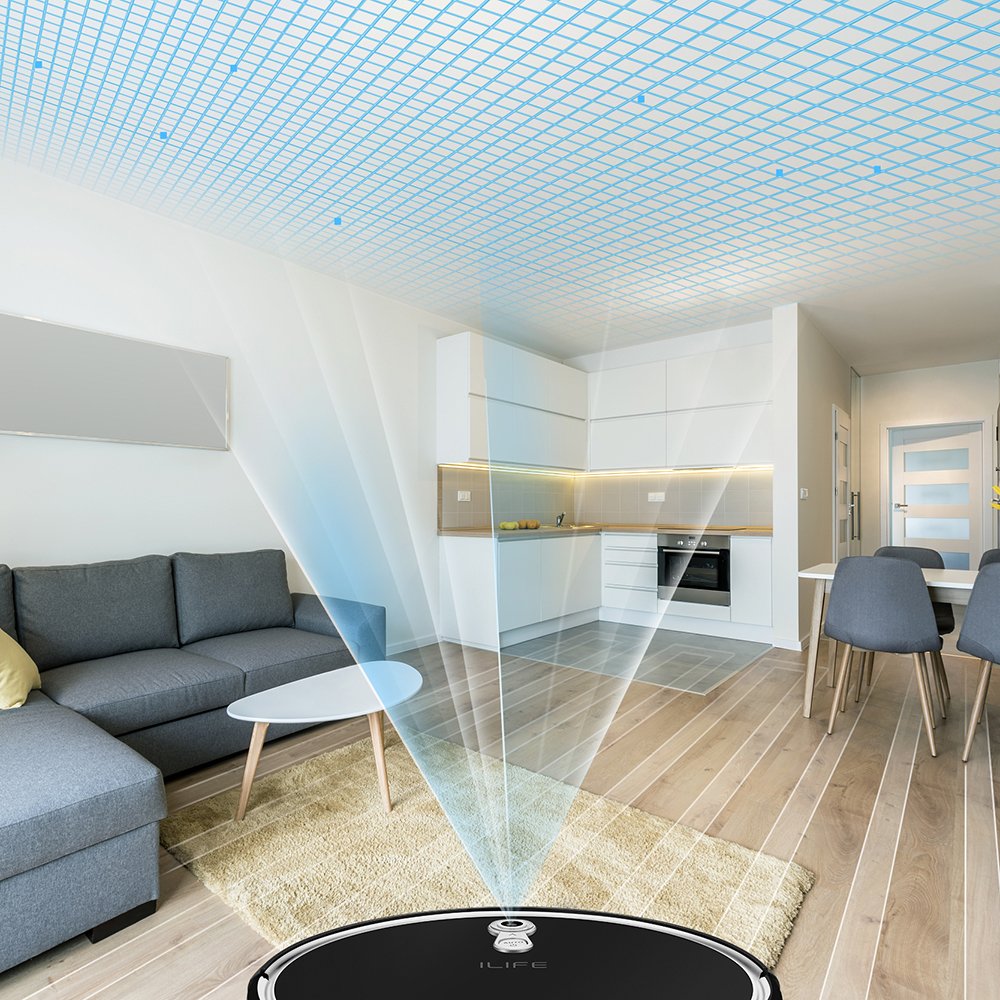 Recommended Reading: Best Robot Vacuum To Buy
Have you got Hard Flooring, Carpeting or a Combination of Both?
With the latest advancements, some robot vacuums are now capable of vacuuming different floor surfaces, however, some will excel at cleaning a specific floors. Premium units such as iRobot Roomba or Neato Botvac can quickly adapt to a change in floor type by turbocharging the suction power when they detect a carpet and lowering power when they reach a hard floor.
Rugs are not easy to clean at the best of times. If your home features a few rugs then you might want to go for a premium robot vacuum that can cope with tassels.
Things are not as difficult for homes with hard flooring. A good mid-range robot such as the Eufy Robovac 11 can handle vacuuming dust and hairs from hard flooring remarkably well. If you're after a robot that can mop floors, the iRobot Braava Jet is a worthy option for a wet wash. 2-in-1 robots that can perform the task of vacuuming and mopping in one device are a popular choice, check out our top picks of robot vacuum and mop cleaners.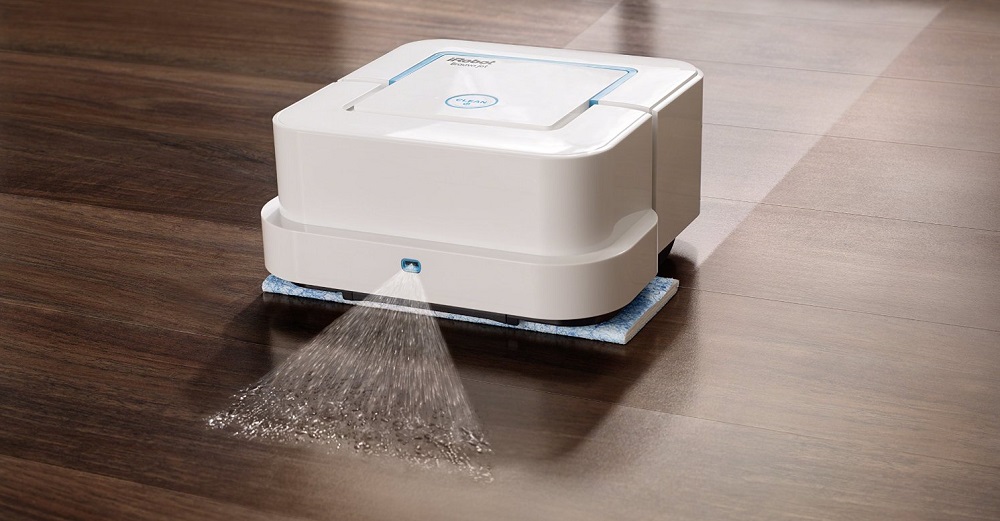 Pet Owners
There has never been a better time for pet owners to buy a robot vacuum. Most manufacturers design robots that are capable of eliminating pet hairs. The bObsweep, Neato and iLife brands, for example, are just some of the manufacturers with models specially adapted to suck up animal hairs effectively.
The drawback of using a robot cleaner to vacuum up pet hair is that you will need to maintain it regularly. Parts such as the side brush, filtration and roller brush will need to be replaced frequently. The best advice is to buy a robot vacuum with affordable accessories that are readily available.
You'll also need to keep an eye on the dirt bin to ensure that hairs are emptied out often. When choosing a robot vacuum, you should get a model with a minimum bin size of 600 ml to give you the benefit of longer intervals between bin emptying- anything smaller than 600 ml will probably need to be emptied after each cycle.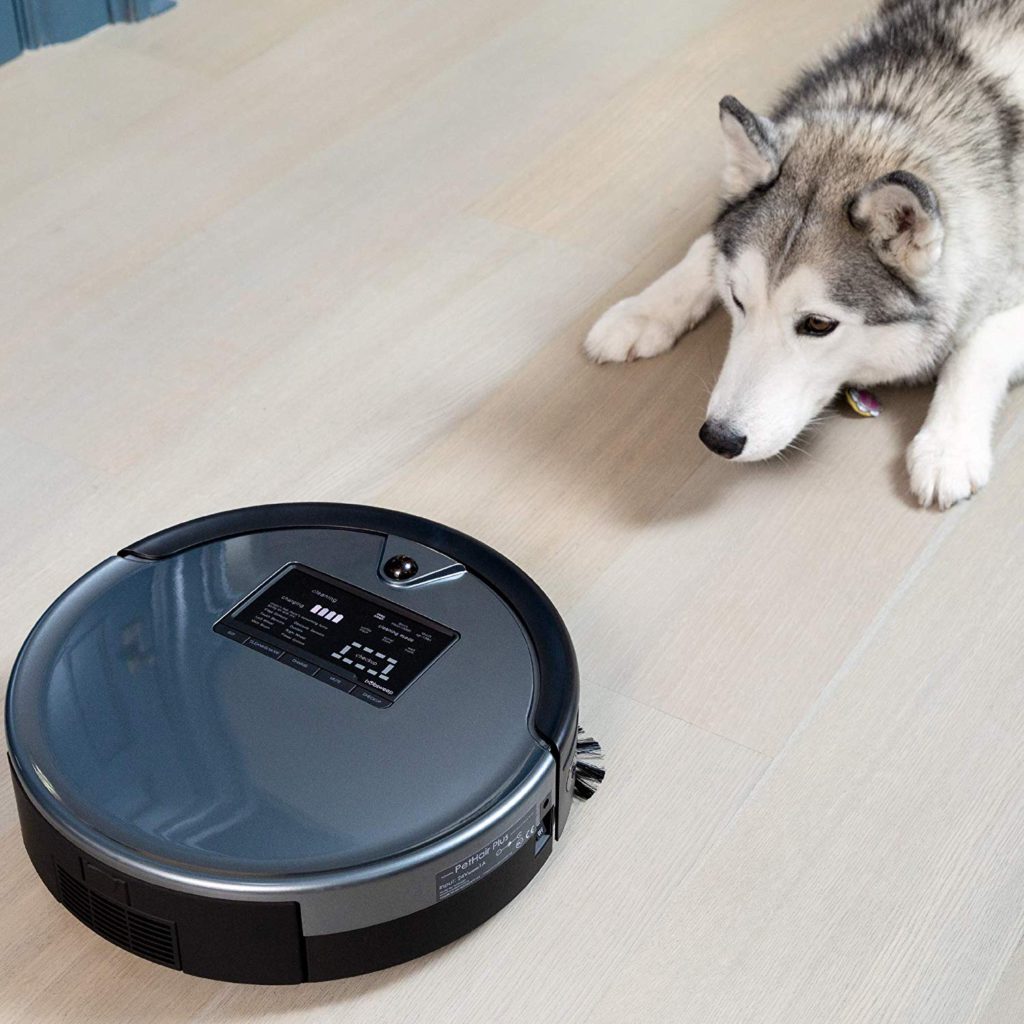 Can Your Robot Vacuum Connect to Wi-Fi?
Internet connectivity is at a point where we can now connect to our domestic appliances and instruct them to carry out chores, even when we're not at home. Robot vacuum brands such as Ecovacs, Neato, Eufy and many other comes with a downloadable app to control your robot from anywhere.
The features found on apps vary between models, some are better than others but at the very least you should be able to switch on the robot to start cleaning. You can set up schedules for specific days and times that you want it to clean, some apps let you set up virtual walls and even give you a layout of the rooms. The Neato app, for example, provides illustrations of the route used by the robot and areas it has cleaned.
Usually, a robot vacuum with app control is also compatible with Google Home or Amazon Alexa. The future of robots is heading in the direction where we can simply tell them to "begin vacuuming" and the robot will diligently get to work.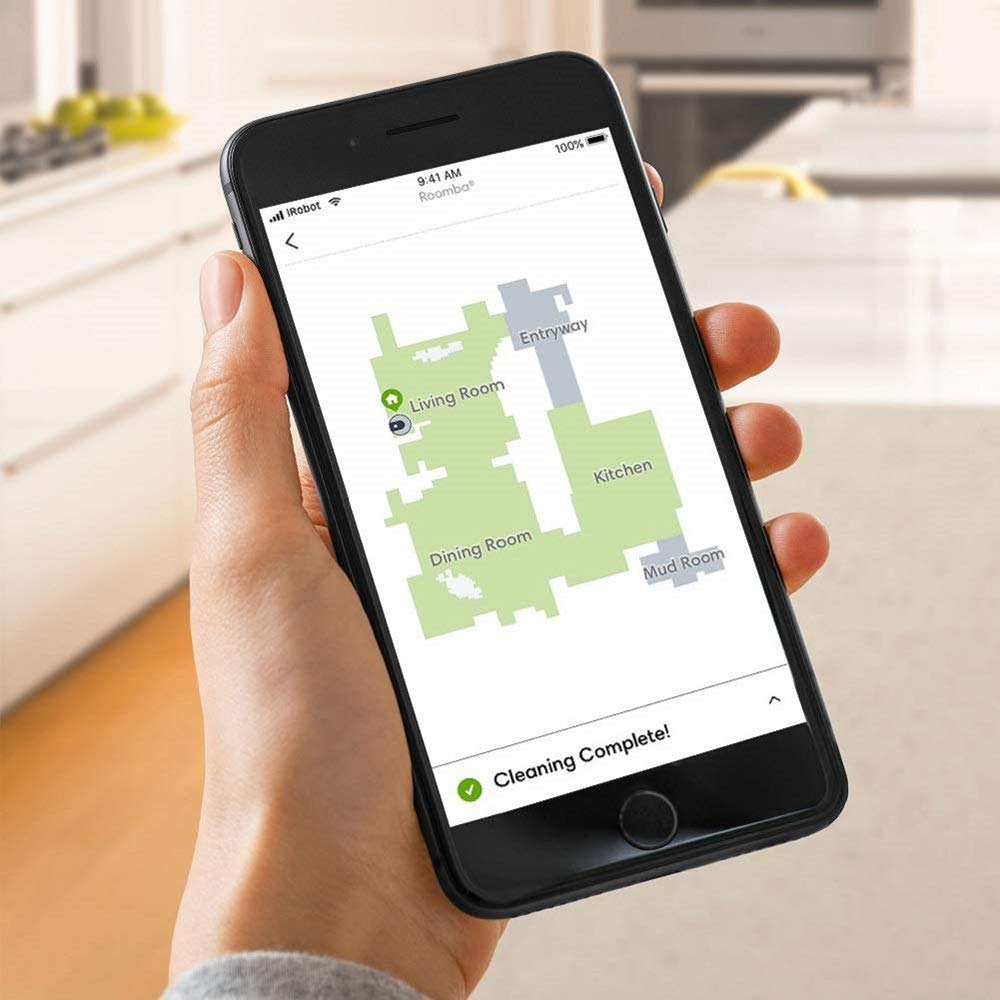 If you'd rather not link your robot to Wi-Fi you can save a bit of money and buy a basic robot vacuum that is supplied with a remote to control the gadget. The remote will work similarly to the app in that you can set up cleaning schedules and direct the robot wherever it's required. Even high-end robots are supplied with a remote control for those that don't want to download an app.
Recommended Reading: Best Robot Vacuum To Buy
Robot Running Times
Extended running times and automatic self-charging means that battery life isn't as important as it used to be. High quality robots will usually run for entirety of the cleaning session without running out of battery.
Typically, a decent robot vacuum will run for around 90 minutes, with some premium units extending this to 120 minutes. Self-charging robots are capable of returning to their dock to recharge when they sense a low battery.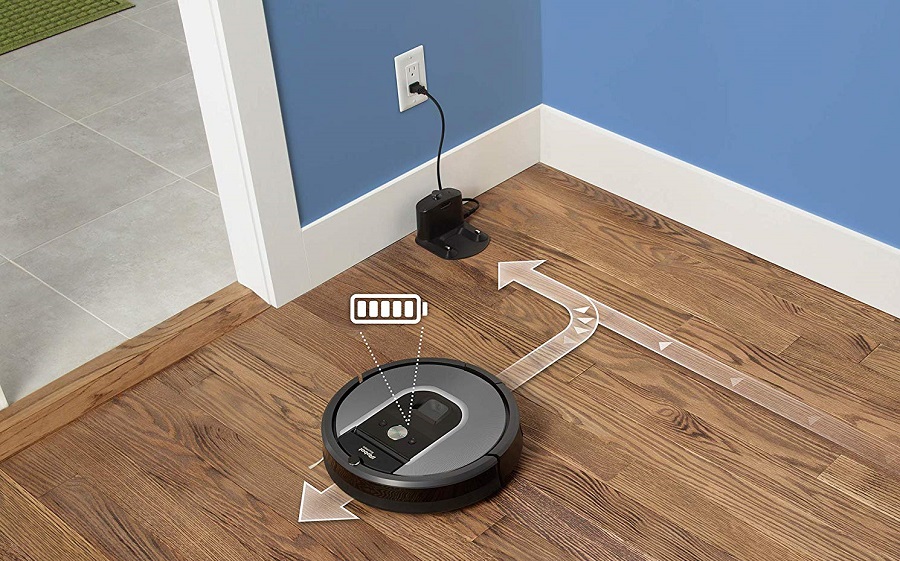 What is your Budget?
Robot vacuums come in various shapes, dimensions and different price brackets. Typically, you'll need to shell out more to get your hands on the latest features, though, there are great performance robot vacuums at all price levels. As mentioned earlier, you can expect to pay from $199 for an entry-level unit and this ranges to more than $999 for a premium robot.
Cleaning Multiple Rooms
Not all robot vacuums are smart enough to clean multiple rooms, even some of the premium models struggle with this. Generally, brands will include this feature in some of their models and exclude it from others.
Rest assured that the multi-room cleaning feature is now common with most robots, however, keep in mind that if you decide on a robot that lacks this function, you'll need to manually put the machine in the area that needs vacuuming, which kind of defeats the convenience aspect of a robot.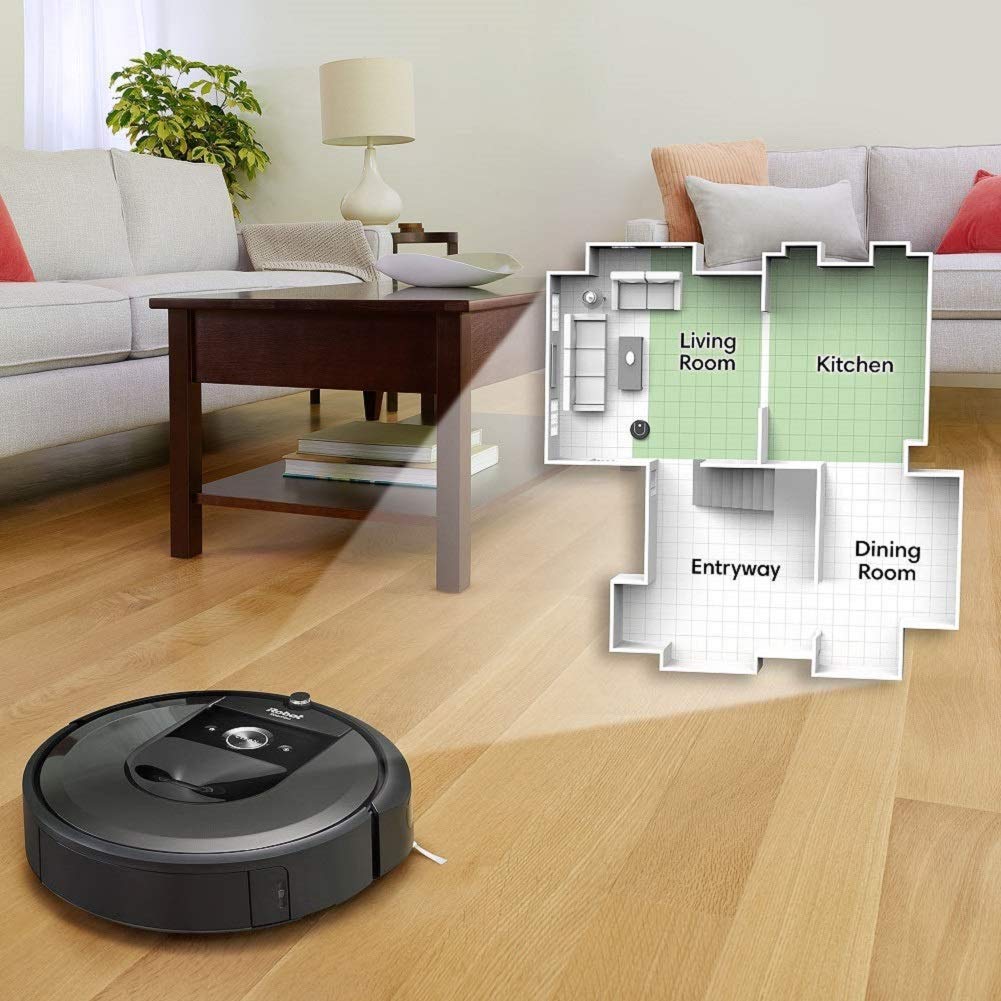 Talking about rooms, you should also consider virtual barriers or a robot that comes with boundary modules. This feature stops the robot from venturing into areas that are off limits. This function is scarce among models but is very useful if you want the robot to stay away from specific rooms, such as the toy area.
You will either get a physical boundary marker in the form of a small accessory, that comes with the machine, or as a virtual feature that you can setup through the app once the robot gives you a layout of the area.
Is Your Robot Quiet?
At the moment, robot vacuum cleaners are not as effective at cleaning as a person. The machine will probably take twice or 3 times as long to vacuum the same area.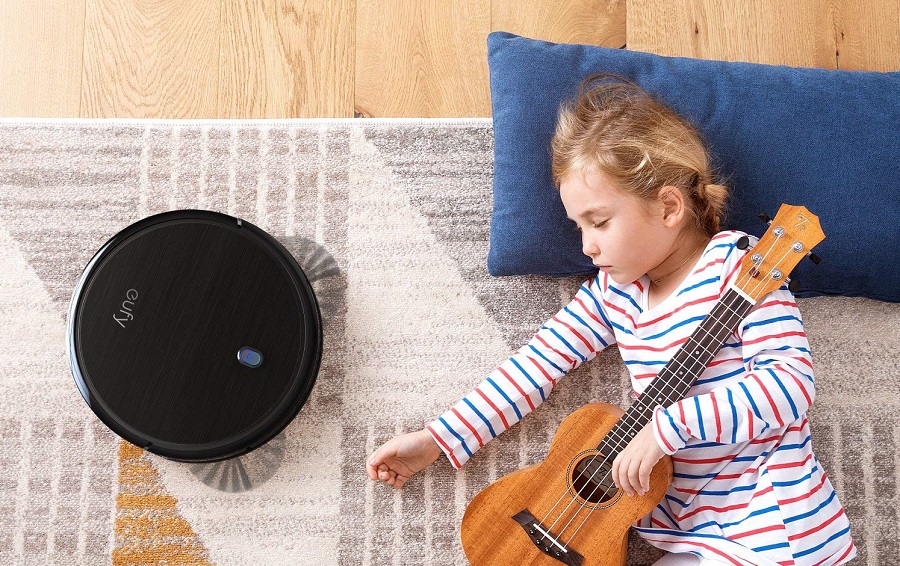 Recommended Reading: Best Robot Vacuum To Buy
If the robot is going to be used mainly when you're at home then it's wise to get one that runs quietly. If the robot mostly vacuums whilst the family is out for the day or if your house is large or the noise doesn't bother you then get a louder machine- they are often more powerful and affordable.
How Big & Colorful is the Robot?
As previously mentioned, one advantage of a robot vacuum is its ability to vacuum underneath furniture and reach areas that would normally be missed out. Before purchasing your robot make sure you measure its profile. Then measure the gaps between the floor and furniture throughout your house to ensure that the robot will easily get underneath.
If you're looking to buy a robot that can vacuum beneath furniture such as bedframes or couches, you want a unit with a slim height profile measuring less than 3 inches.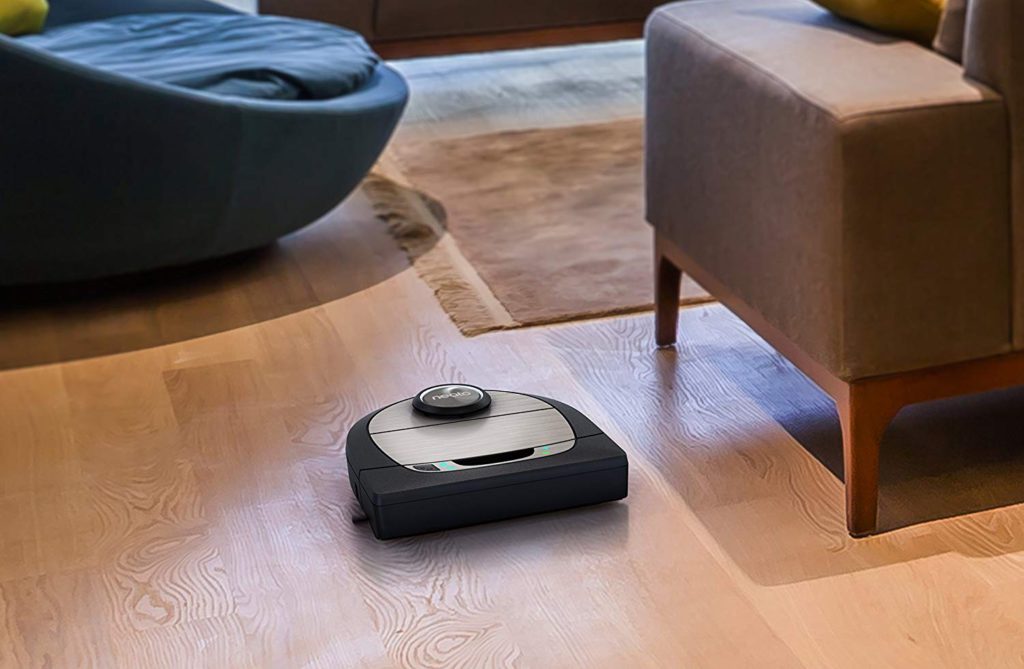 Your new robot will need to be positioned in a location that's open, so that it's free to roam. It will be visible most of time, therefore, you want it to blend in with the rest of the house so that it doesn't become an eyesore. Choose a robot with a neutral color or one that matches with the color scheme of your home.
Customer Support
With the invention of robot vacuums came a host of start up companies aiming to grow their customer base with their offerings. Most of these newer brands pride themselves in delivering excellent customer support.
I'd recommend checking out the company's website for the available support avenues. Check for a phone number as it's always assuring to know that you can speak to someone if you run into problems.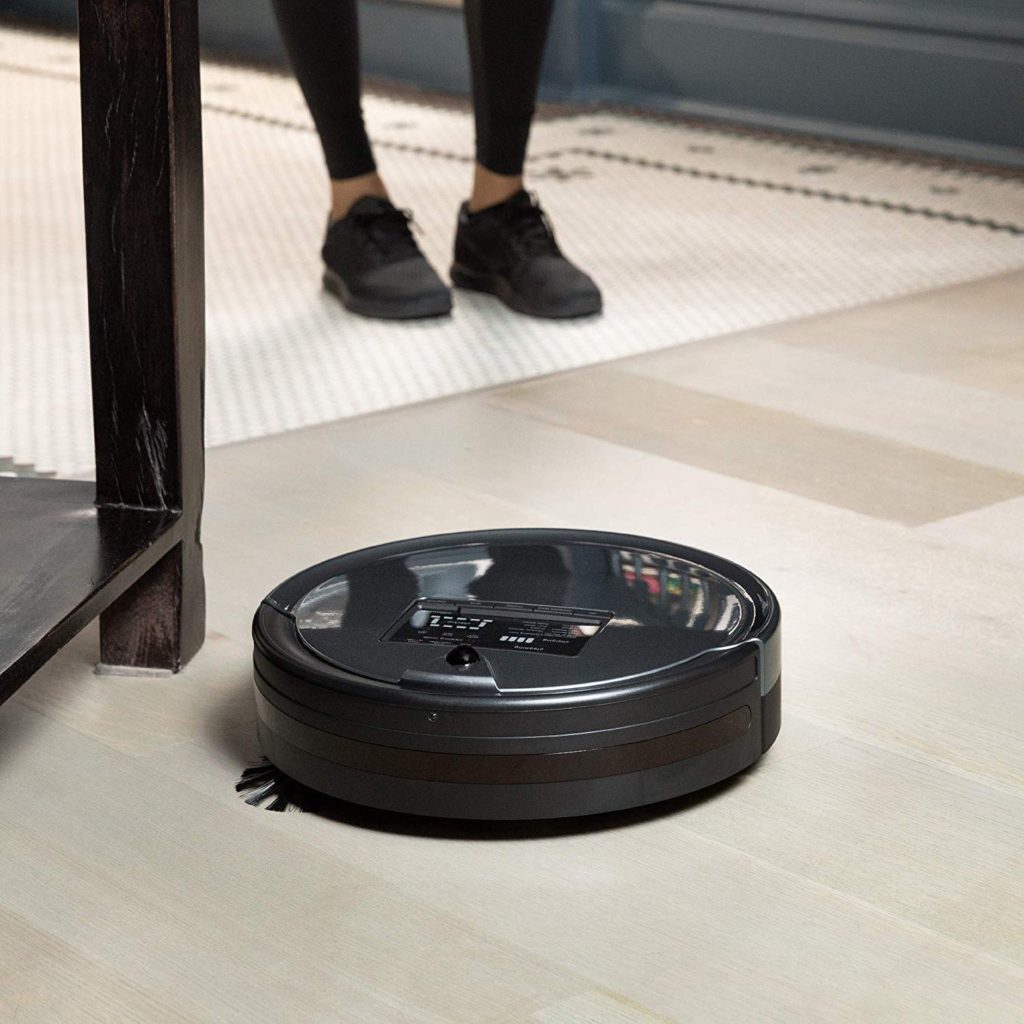 Ensure that your robot is made by a reputable brand with readily available accessories and spare parts- you want to make sure that filters, brushes and rollers are affordable and easy to buy. Stick to brands such as Ecovacs, Eufy, iLife, Neato, iRobot and bObsweep.
What Accessories does it come with?
The evolution of robot vacuums has seen an increase in their performance capabilities. In addition to delivering suction power, high-performance robots can adapt to their surroundings, pick up stubborn dirt and boost power wherever required. To do this, it needs the right accessories.
The robot's brush system plays an integral role in the machine's performance. Certain models will come with brushes that sweep thoroughly and agitate the carpet to loosen dirt buried in your carpet, however, you need to be careful of inferior models that promise a lot but deliver very little. Stick to our recommendations provided in the link below.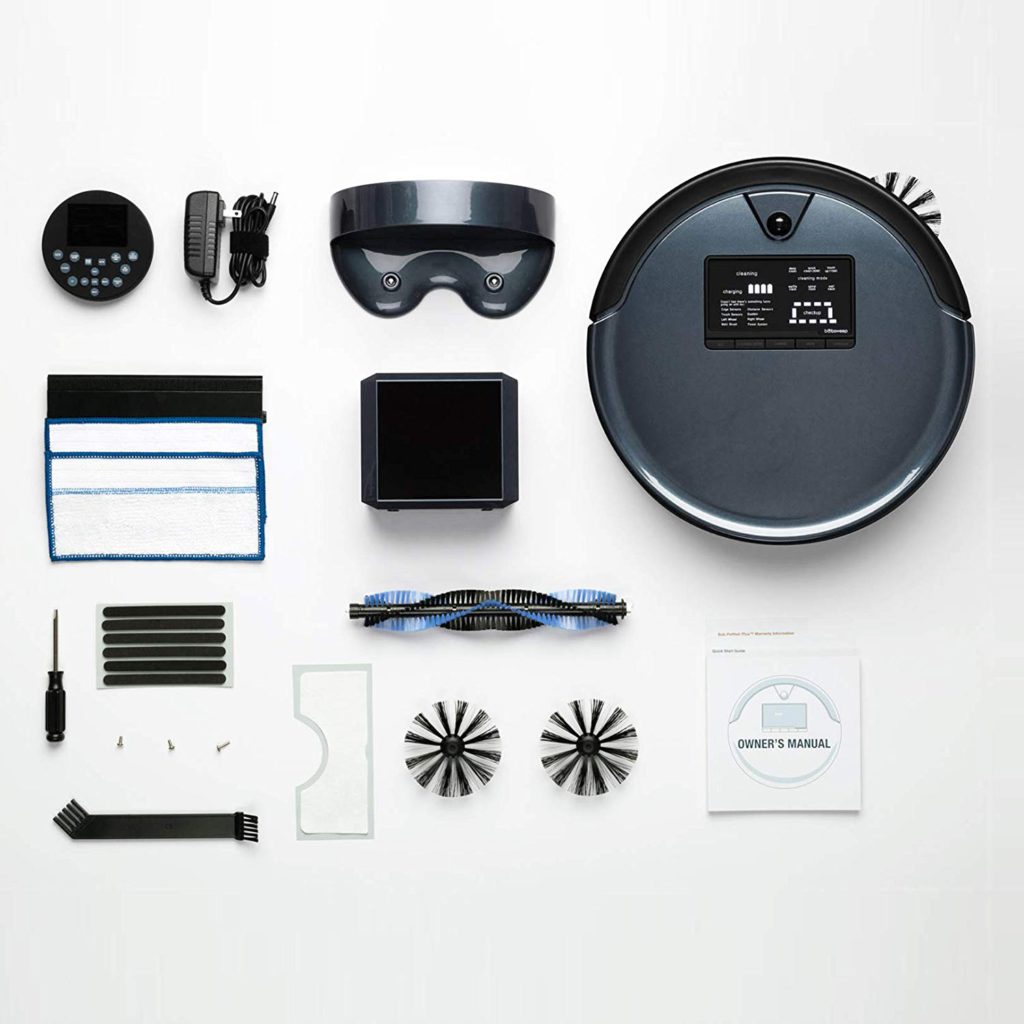 Good brushes are vital especially in busy homes with a lot of traffic. Kid, pets and guests all contribute to messy floors but with a good brush your robot can sweep it all up.
Filtration: filters are the backbone of any vacuum cleaner. Sucking dirt from the floor isn't enough. The machine needs a way to catch dirt as the air passes through the machine. This is where a filter plays its role. A decent filter will ensure that hair, dust and dirt doesn't escape back into the air once it's caught.
HEPA Filter: these are the highest quality filters available for domestic cleaners. There are plenty of great filters out there but they won't remove hairs and dust as effectively as HEPA. If you own pets or suffer from allergies, a robot with HEPA filtration is a good investment.
Mop accessories: Your new robot might come with a mop feature. You will either get one that dry mops or wet mops. We've looked through this topic earlier but in a nutshell, you'll have to attach the mop accessory along with a separate water tank and select the mop function using the app or remote.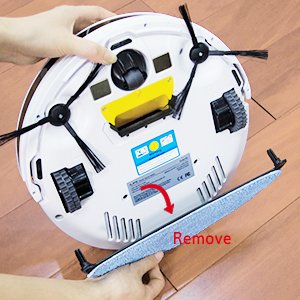 2-in-1 robots, that can vacuum and mop, are generally costlier than standalone models, though the price gap is narrowing. This might sound obvious but I'll say it anyway- robots can only mop hard floors, not carpets.
Recommended Reading: Best Robot Vacuum To Buy
To Conclude
We've reached the end of the robotic vacuum cleaner guide for 2021. We've covered a lot but I'm confident that you now have all the right information to make an informed decision. There are some clear benefits of investing in a robot cleaner. For starters, they are time-saving and will keep your floors cleaner more frequently.
Now go out there and find the best robot vacuum for your home. I've included some links throughout this guide to help you choose the best appliances in line with your budget and other needs.
Are you considering buying a robot vacuum cleaner or do you already own one? Please leave your comments in the section below. I'd love to hear from you.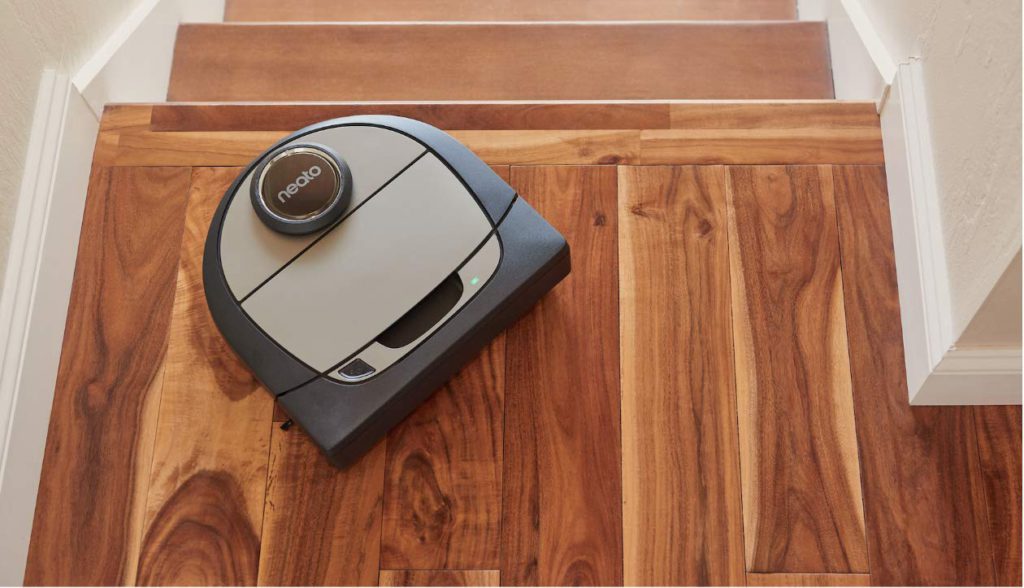 Our List of the Best Domestic Appliances