Affiliate Disclosure: I am grateful to be of service and to bring you content free of charge. In order to do this, please note that when you click links and purchase items, in most cases I receive referral commissions. Eventually, I may earn enough to buy a beer or two 🙂
What is the best suction vacuum cleaner for your home or apartment and how do you decide which one to buy? Are you tired of using low powered vacuums that never seem to get rid of the mess deep-rooted in your carpets? I've had my fair share of inferior vacuum cleaners and can share your frustration.
Whether you've got a large property or a small abode, you don't need to put up with filthy floors. Find the right vacuum cleaner and it will serve you well for many years. Suction power is highly important to eliminate dirt and dust floating around, but other features such as manoeuvrability, weight, accessories and machine maintenance play an equally important role.
My friends call me the vacuum lady for a good reason, I've tested a lot of vacuum cleaners and I can say that suction performance varies massively. On one end of the spectrum, you'll find plenty of cheap poor quality vacuums and on the other end, you'll find expensive premiums that don't always deliver.
Don't worry because there's a happy medium. After reading this review you'll see that good vacuums are not difficult to source. I'll break each section by machine type and reveal which ones have the best suction power to suit your requirements.
---
Best Suction Upright Vacuum Cleaner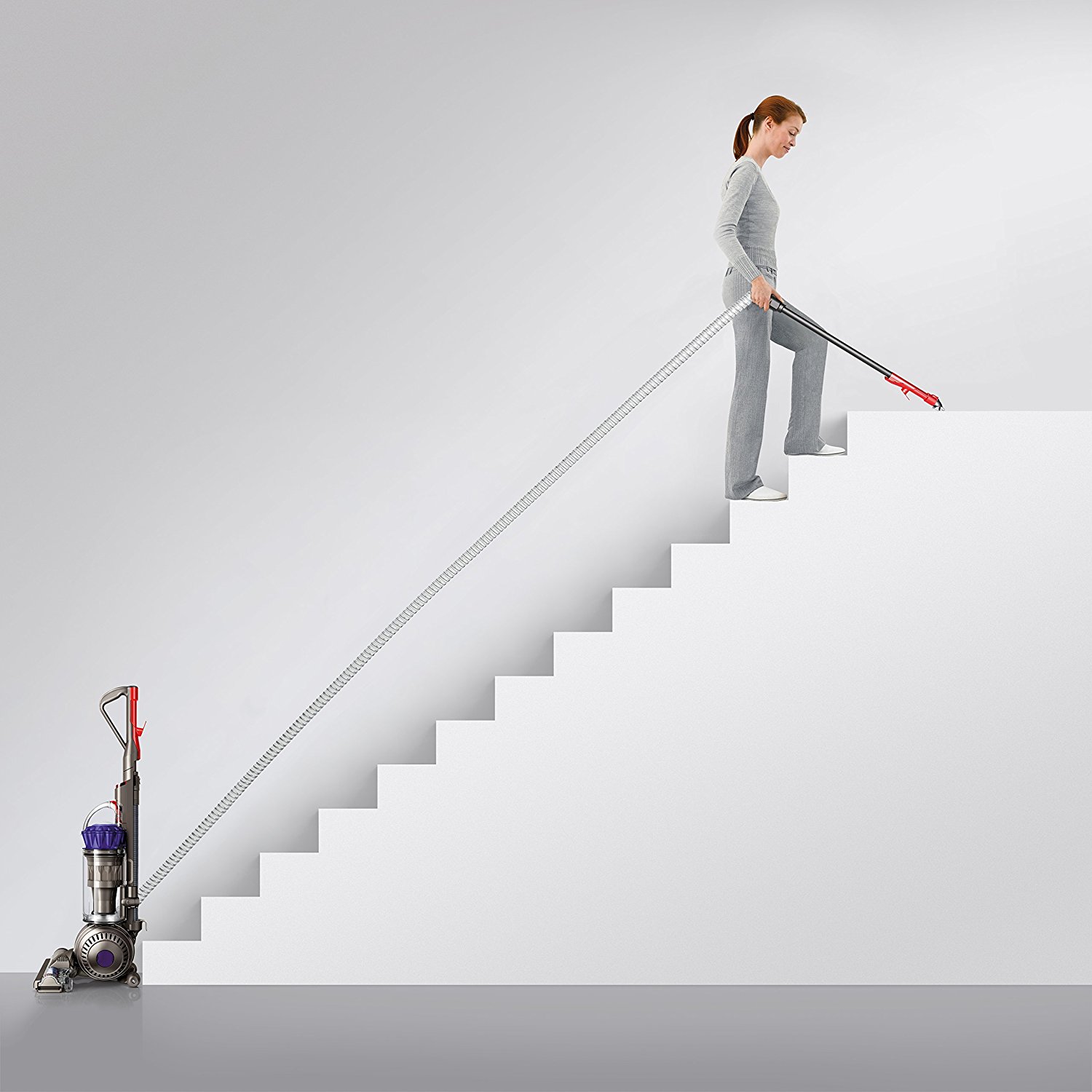 It's no surprise to see that upright vacuums are still a popular choice. They were the first mainstream design when vacuums were invented and most people like to stick to what they know.
Be careful though! If you choose the wrong machine you might be stuck with a bulky machine that is arduous to operate.
My favourite upright vacuum is the Dyson DC65. It's sleek, extremely lightweight and houses the best features on a full-sized vacuum to provide a comprehensive cleaning solution.
It delivers 215 AW which is twice the suction power of its closest rival. The machine has a unique base plate that maximises contact with your floor for unbeatable suction.
Why should you consider the Dyson DC65? Because it's easy to handle, ultra-portable and backed up by a strong brand that guarantees a reliable machine. A Dyson vacuum doesn't lose suction, it'll always work just as good as the day you first switched it on.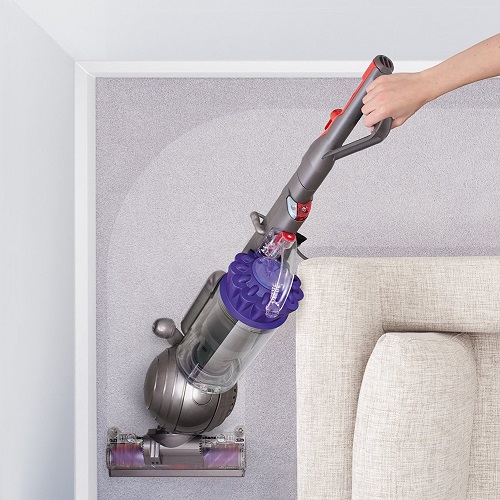 ---
Best Suction Canister/ Cylinder Vacuum Cleaner
Cylinder or canister vacuums are portable cleaners that are easier to store in homes with limited space. They might be smaller than upright vacuums but provide an equivalent amount of suction power. If you're looking for the perfect cylinder, I would suggest the Dyson DC39 vacuum cleaner which delivers 280AW of suction power.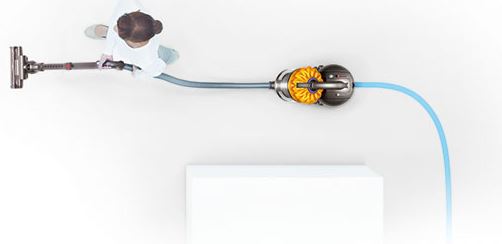 The DC39 gives you the convenience of swivel steering thanks to the Dyson ball fitted at the chassis. It will never get stuck when travelling around a corner.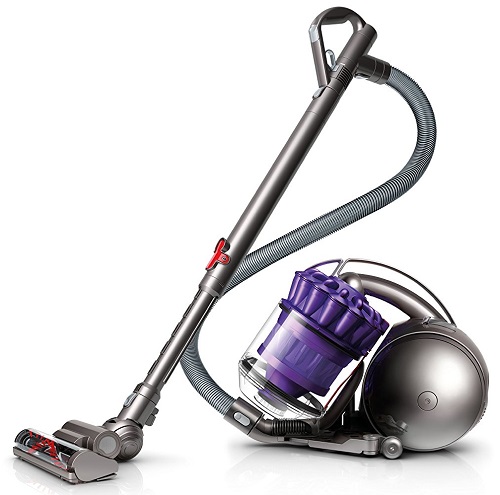 Dyson vacuums provide the best bagless technology over their rivals. The unique bin emptying mechanism has been improved to simplify dirt disposal. Simply press a button to release the dirt into your garbage can and prevent it from making contact with you.
The Dyson DC39 might be a small machine but it's fitted with premium HEPA filtration that you'll appreciate from the moment you turn on the vacuum. The air smells fresher after within moments of usage. This vacuum is a wise choice if you are prone to airborne allergic reactions.
---
Best Suction Cordless Vacuum Cleaner
Dyson V8 has the strongest suction power in a cordless stick vacuum. The unit is incredibly portable and it delivers a maximum suction of 115 AW. It deep cleans floors with the direct-drive cleaner head that provides 150% more brush power and a separate soft roller cleaner is included specifically for hard flooring.

The V8 is unique to its rivals because it's designed with HEPA filtration to filter out dust and allergens from the air. Just remember that the V8 vacuum weighs only 2.61kg, which makes it nimble and possible to clean all areas of your home. It provides the stick best suction on all floor types and high reaching areas.
Dyson V8 has the added advantage of switching between stick and handheld mode and is provided with plenty of accessories to clean stairs, car interiors, hard to reach areas i.e. tight gaps between and underneath furniture. A mini motorised tool, combination tool, rigid crevice tool and soft dusting brush are provided.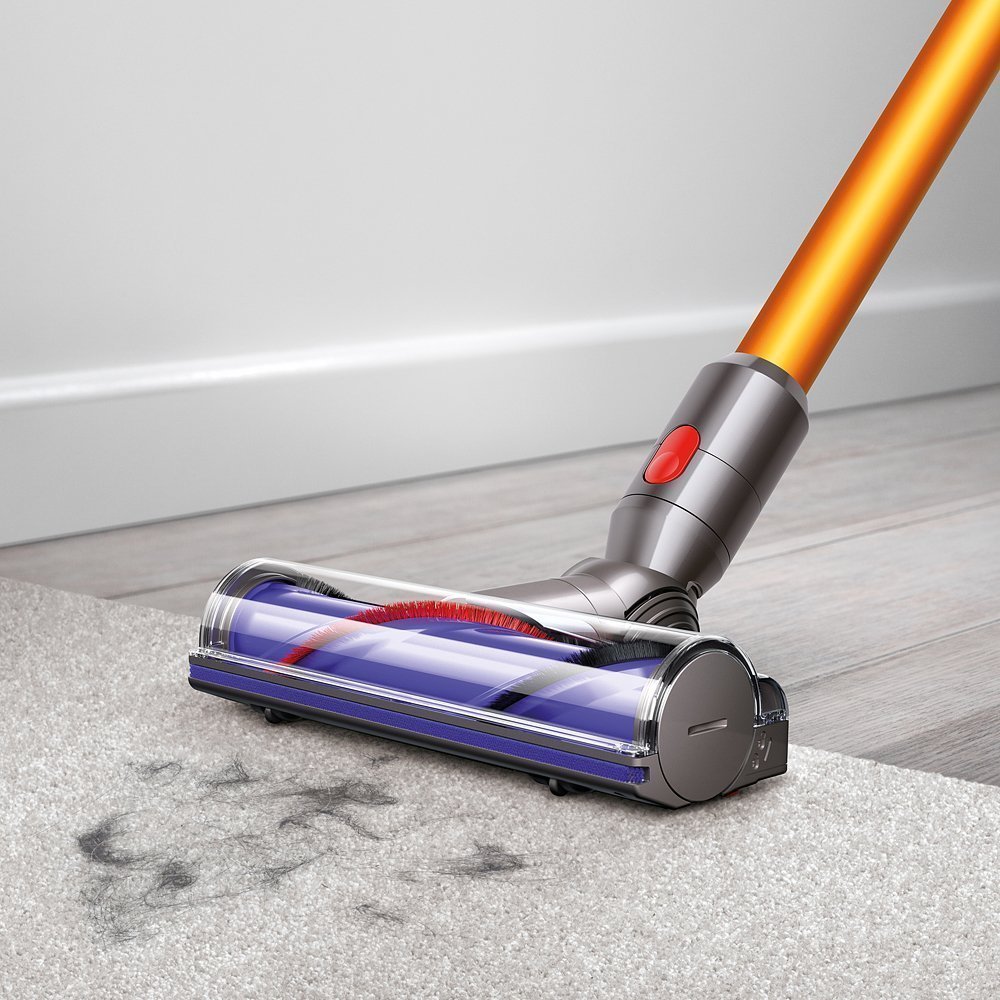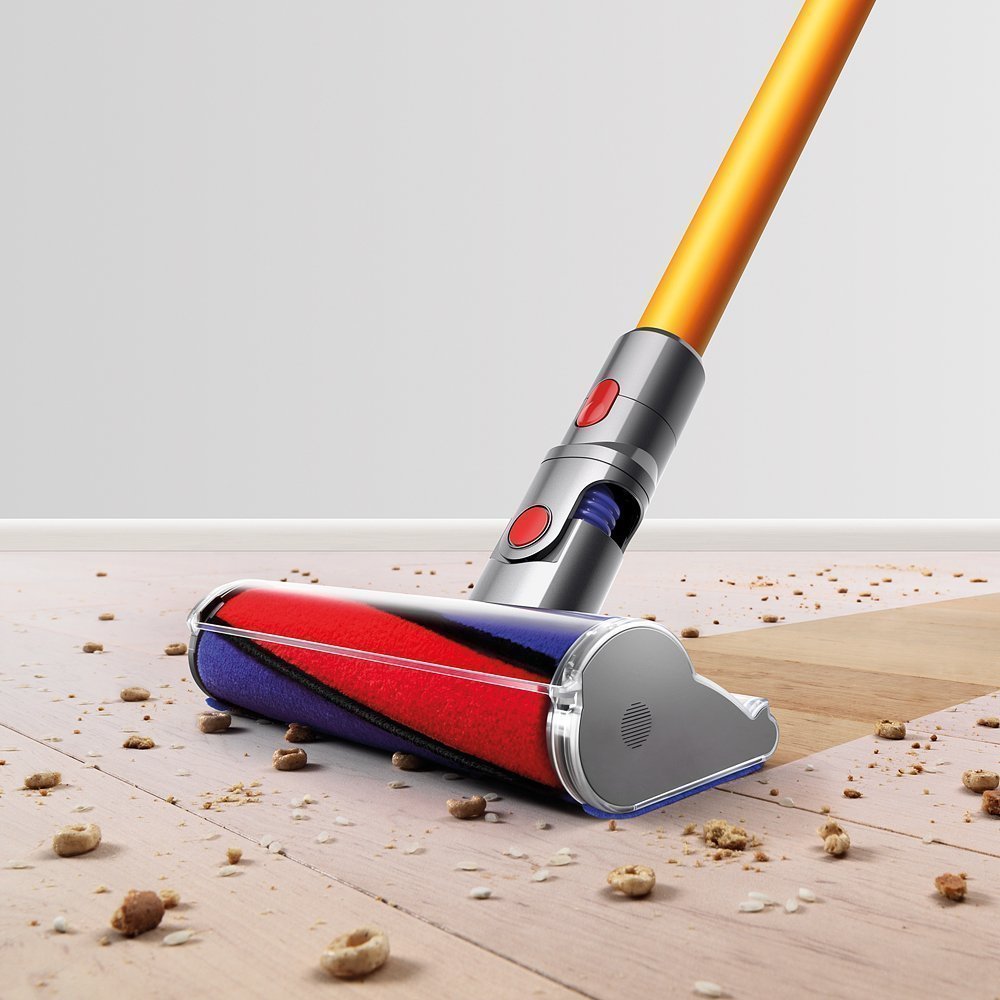 Most stick vacuums provide a maximum runtime of about 20 minutes but the Dyson V8 doubles that to 40 minutes runtime of powerful cleaning. The docking station can be mounted in an area close to high traffic rooms for immediate access to the vacuum. The dock not only provides a convenient storage solution, it charges the machine and stores additional accessories.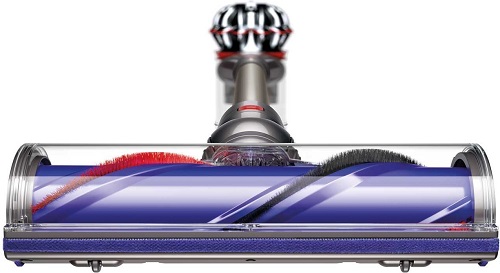 ---
Best Suction Robot Vacuum Cleaner
Robot vacuums offer the convenience of autonomous floor cleaning. The Neato Robotics Botvac D80 is a robust cleaner with lots of handy functions and suction power to eliminate dirt that's determined to stay hidden in your carpets.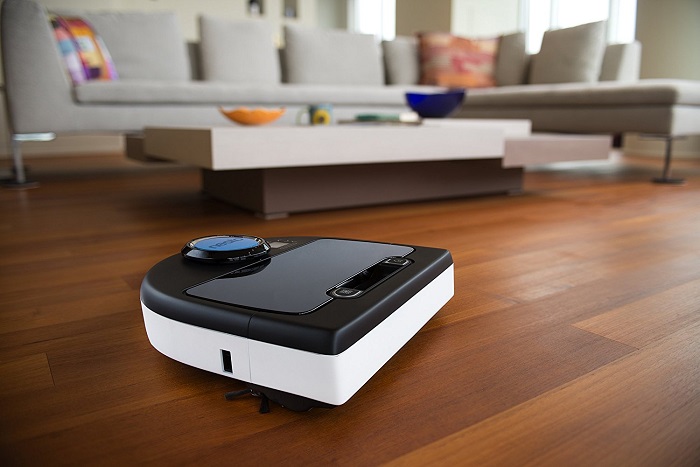 It's driven by a high powered Spinflow cleaning system that lifts more dirt than its competitors. I like the D-shape design that ensures all areas of the room are reachable including corners and along walls.
The D80 robot requires little help and is easy to maintain. It will travel between rooms seeking out dirt and when the battery is running low it will automatically head back to the charging dock to power up, it will then pick up where it left off.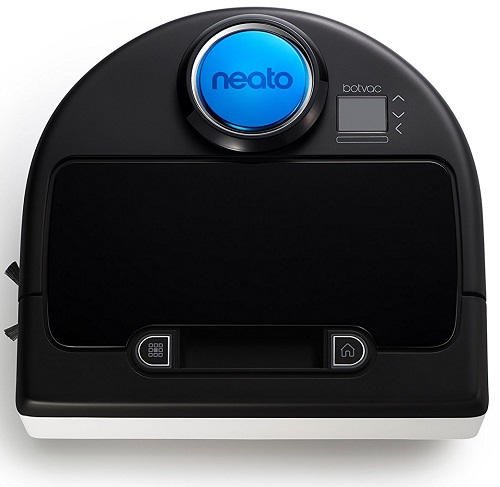 In addition to high suction power, the D80 vacuum is equipped with a spiral blade brush that is adapted for all floors and a combo brush specially designed to pick up troublesome hairs.
The dirt canister has a larger capacity of 0.7 litres. It holds more dirt so that the D80 robot requires less frequent emptying. The bin design has been improved for easier dirt disposal, all you need to do is lift the bin from the top of the machine and empty it in a matter of a few seconds.
---
Conclusion
When selecting a new machine, suction power is important but it's also important to choose a reliable vacuum cleaner that houses a good set of features and user convenience. The above short list should help you decide what is the best suction vacuum cleaner for your home or apartment.
Are you considering one of the vacuums from the above list or do you already own one? Please leave your comments in the section below and thanks for reading.
---
Our List of the Best Vacuums