Who Makes The Best Vacuum Cleaner? This is the most common question that I get asked by prospective customers looking to buy the ultimate vacuum cleaner. Before we select the best brands we need to first look at what type of vacuum cleaner is best for your home. Here are a few questions you need to ask yourself:
Do you require a cordless or a corded vacuum cleaner?
Do you need a stick, upright, canister or handheld vacuum cleaner?
Do you want a vacuum that is lightweight and quieter to operate?
How much are you willing to spend on your new vacuum cleaner?
---
Vacuum Cleaner Budget
Paying more money for a premium vacuum doesn't necessarily mean you'll get the best features.
After reviewing a countless amount of vacuums I've found budget vacuum cleaners that can sometimes outperform their pricier counterparts.
Personally, I like the Dyson brand because when you buy one of their vacuums you'll notice the difference in performance straight away. You want a vacuum cleaner that is easy to handle, the machine shouldn't weigh a tonne and of course, it should never lose suction.
---
Time-Saving Vacuum Cleaners
If you struggle to find the time to vacuum clean regularly I would highly recommend a robot vacuum that can be programmed to clean whilst you're out and about. Here is a list of the Best Robot cleaners that we've tested and found to be just as effective as doing the job yourself.
I would stick to brands such as Neato, Eufy, iLife (combines vacuuming and mopping in one robot) or if your budget permits, Dyson 360 Eye.

---
Versatile Vacuum Cleaners
If you can't decide whether to buy canister or upright vacuum cleaner, why not choose a 2-in-1 cleaner that combines the power of an upright with the portability of a canister cleaner. For this, I'd highly recommend the Shark brand.
The Shark Navigator Lift-Away is a good example of great functionality and convenience fitted into a single machine.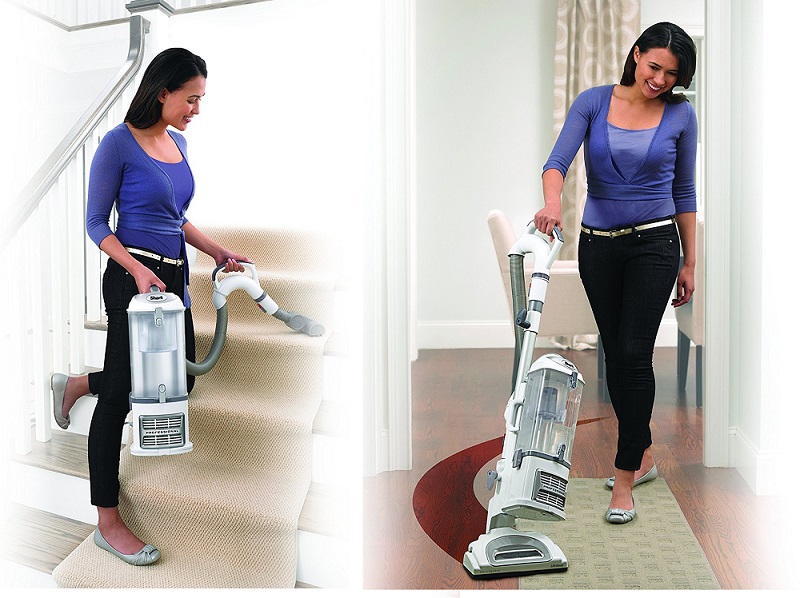 If you are looking a low priced 2-in-1 vacuum with identical performance as an expensive premium then Shark Navigator Lift Away Pro NV356E is suited for the job. The transformation between upright and canister mode lets you make light work of cleaning stairs, carpets, hard flooring and hard-to-reach areas.
---
Cordless Suction Power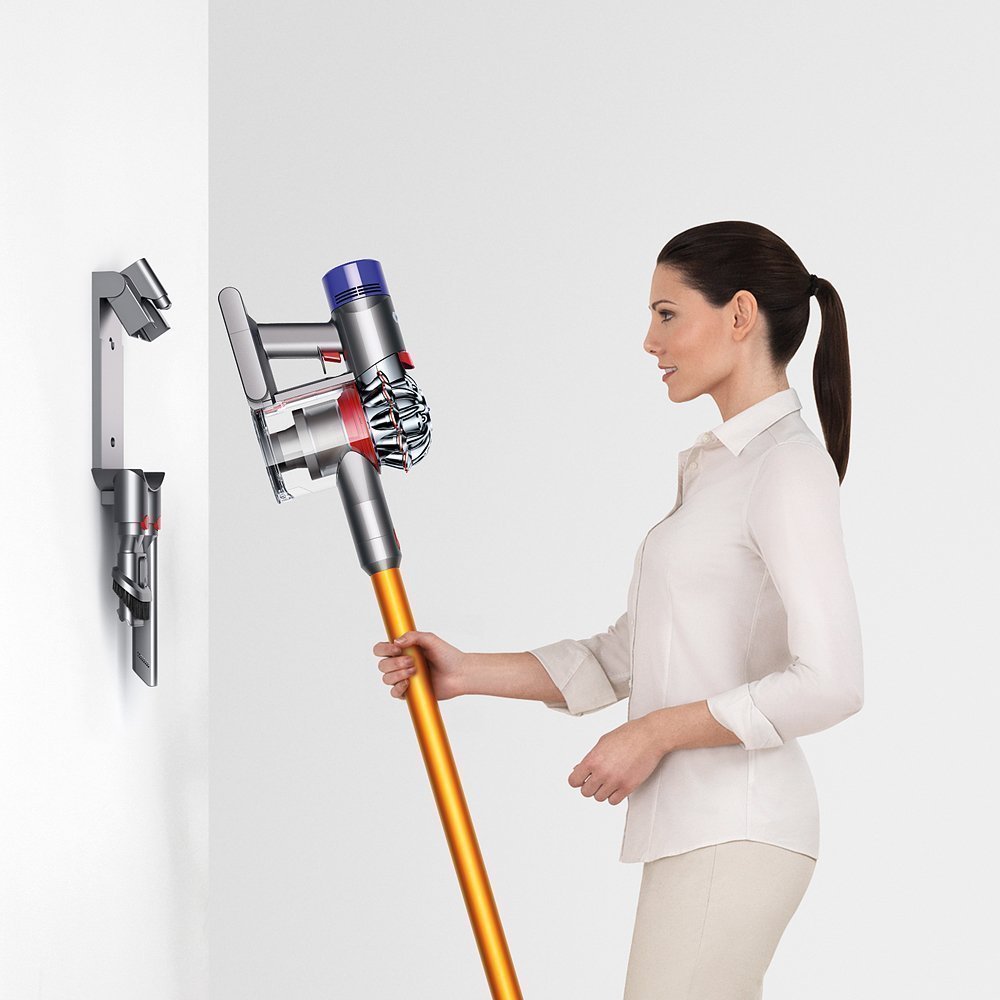 I'll be honest that when I first heard about battery-powered vacuum cleaners I wasn't convinced that they could produce enough suction power to lift dust, carpet fluff and stubborn dirt.
After testing several brands I recommend staying away from cheap cordless cleaners and pay a little extra for a Dyson V6 handheld vacuum. Why? Because the V6 is very powerful and not as expensive as the Dyson V8 but delivers similar performance albeit a slightly shorter battery life.
I found myself using the Dyson V6 more than my full sized vacuum and achieving similar cleaning results. You can mount the V6 stick vacuum on a nearby wall in the most frequented room and you've got immediate access to a powerful vacuum.
The wall bracket ensures that the battery is always fully charged and ready. Its great to see it at work considering how small and light it is.
---
Cordless Upright Vacuum Cleaner
If you'd prefer an upright vacuum cleaner but hate power cables getting in the way, the Bissell AirRam is a unique cordless upright that weighs just 3.5 kgs. It's classed as a full-sized vacuum cleaner but it doesn't come with the bulk of one.

Bissell AirRam runs for 40 minutes on a single charge, which is more than enough time to vacuum the entire house without worrying about the battery running out halfway through cleaning.
The machine is bagless and is fitted with a special bin that compresses the dirt to avoid clouds of dust escaping back into the air. Simply slide the ejector arm in one single motion to empty the bin. I like the LED lights fitted on the front of the cleaner head to help see dirt hidden in dark areas.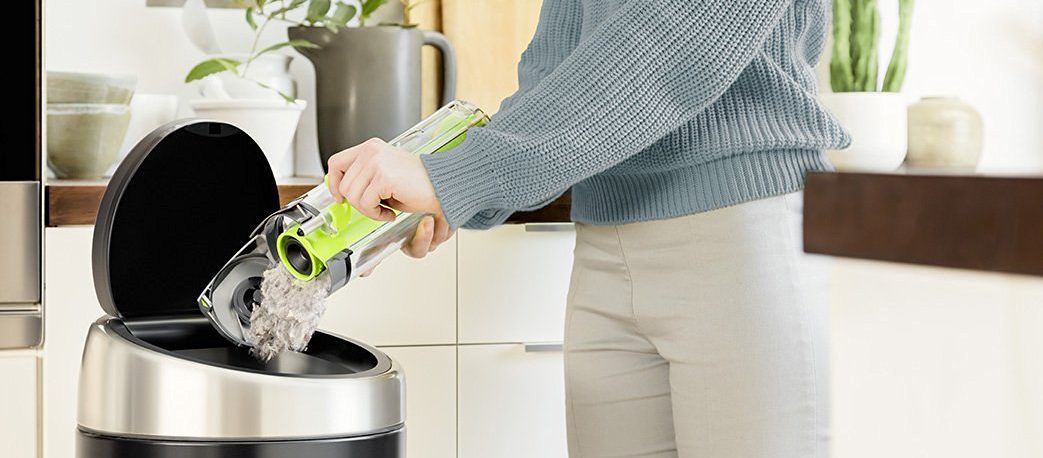 ---
Portable Canister Vacuum Cleaners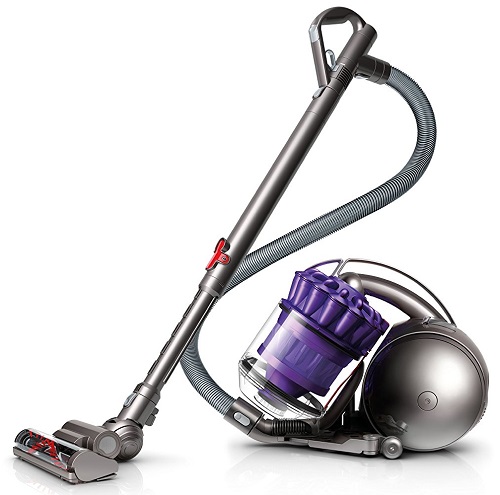 Canister vacuum cleaners are a popular choice for those looking for a compact machine that is easy to store but shares the equivalent power of an upright vacuum. The Dyson DC39 Animal is a remarkable compact vacuum that delivers 257 AW of suction power.
At its base, the DC39 animal, swivels on top of the Dyson ball for the best manoeuvrability. The machine is certified Asthma and Allergy Friendly and is fitted with washable lifetime filters.
What stands out the most is the set of accessories provided- the turbine head works on most floor types including thick carpets and hard floors, the combination tool and stair tool ensure that every part of your home is accessible. DC39 Animal is compact, stylish and provides a comprehensive cleaning solution for large homes and small apartments.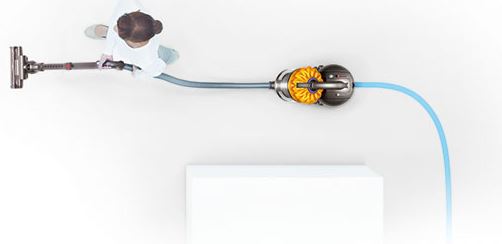 ---
Best Corded Upright Vacuum Cleaner
I recently reviewed the Dyson DC65 Upright cleaner and was so impressed by the machine's performance that I bought one for my parents.
Dyson has balanced the weight of the machine and the Dyson ball to give the best handling that I've ever experienced on a full-sized upright.
If you're worried that stairs and high reaching areas are hard to clean with an upright cleaner, the DC65 features a detachable extendable hose specifically for tight gaps, ceilings and stairways.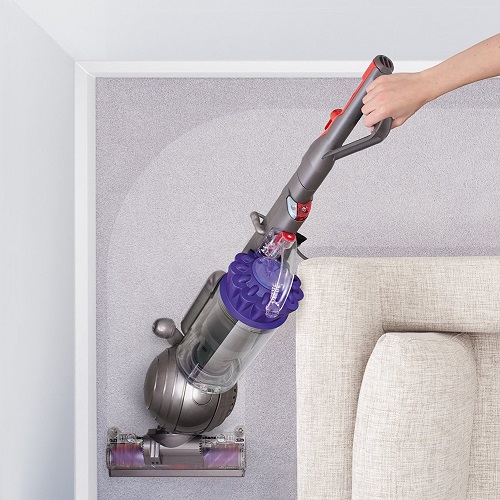 It lifts double the amount of dirt than its closest rival and purifies the air with its HEPA filters as the air travels through the machine. Dyson gave us bagless technology and Root Cyclone Power- if you're expecting to use the best, DC65 will not disappoint.
---
Conclusion
We've covered a lot and I'm confident that you've found a vacuum cleaner to suit your lifestyle and home. Choosing a vacuum cleaner can be tricky business, it's much easier to first decide on the type of machine suited for your home, to decide who makes the best vacuum cleaner.
Are you thinking of buying a vacuum from the above list or do you already own one? Please could you leave your comments in the section below. I'd love to hear from you.
Thanks for reading.
---
Our List of the Best Vacuums